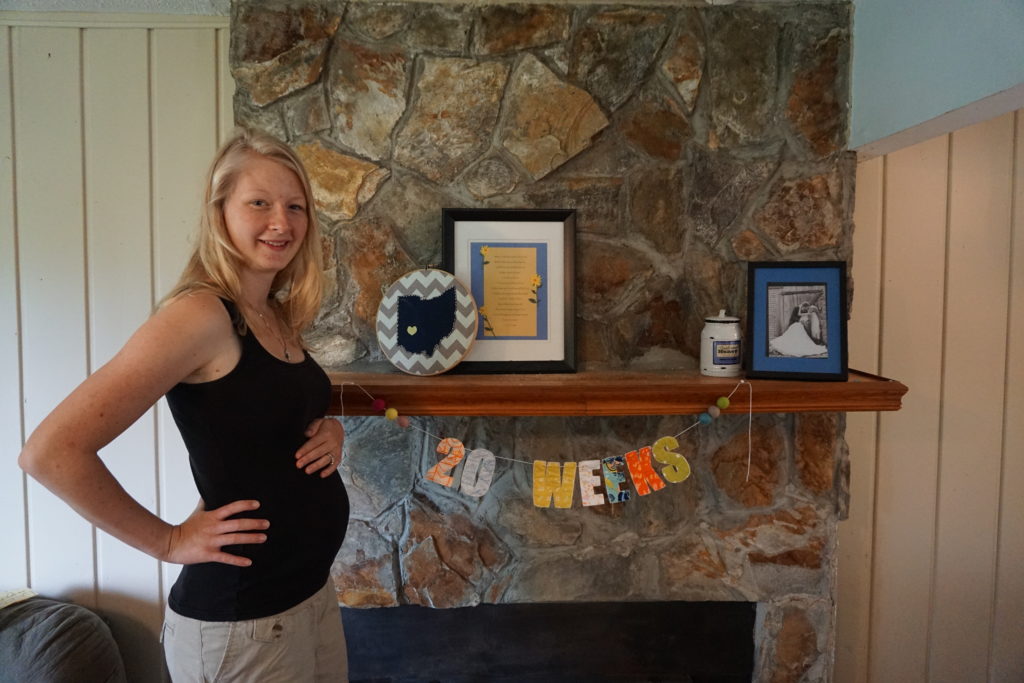 How Far Along: 20 weeks! Officially half way until due date!! Only 20 more weeks give or take a few days until we meet this little one!!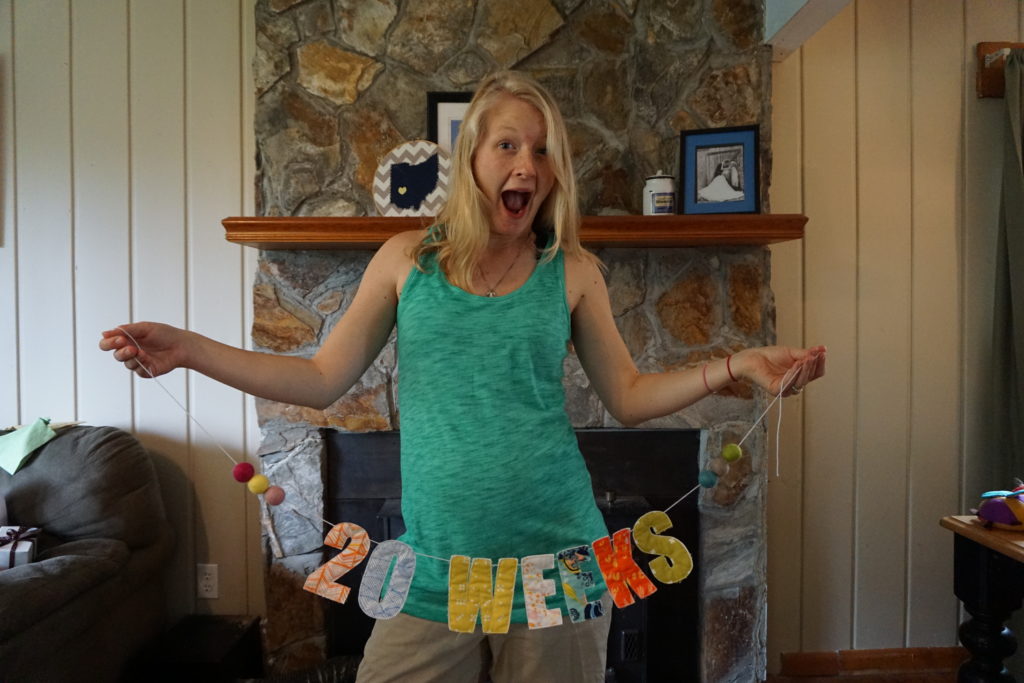 Size of Baby: Baby is the size of a small cantaloupe! I love cantaloupe's so that sounds fabulous!
Total Weight Gain: 6 pounds. I've certainly started gaining now! Probably because on Monday we had a party and I have literally had sweets all over the house all week.
How I'm Feeling/Symptoms: I'm starting to feel a little larger! I have a hard time bending over now, and picking Tera or Little Miss up takes a little bit of extra work (especially when I have to pick both of them up at the same time!).
I've been sick again this week, randomly. I don't know if its because I'm more exhausted, I haven't been eating as healthy, or if it's just the joys and glamour of pregnancy. Maybe a combo of all three.
I'm feeling movement all the time now, we sure have an active little one!
What I'm Wearing: I'm just barely buttoning up my non-maternity jeans, and yesterday when I put them on I realized I wasn't comfortable in them at all, so it's now completely maternity or elastic-banded pants for me! I'm still fitting in most of my pre-pregnancy shirts, though.
Gender: I have nooooooo clue!!! But we have our ultrasound on Monday!!!
Sleep: I still have noooo problems sleeping. Thankfully, Little Miss has been pretty good about sleeping. I'm usually up once in the night to help a child or go to the bathroom, but considering the fact that during the first trimester I was up three or more times a night with a child, I'll take it!
Food Cravings: I got a sweet tooth this week, but I don't really like how eating sugar makes me feel. I don't feel like we eat crazy healthy in general, but this week we didn't eat healthy at all, and my body felt it! Other than sweets, I've just been enjoying being able to eat anything!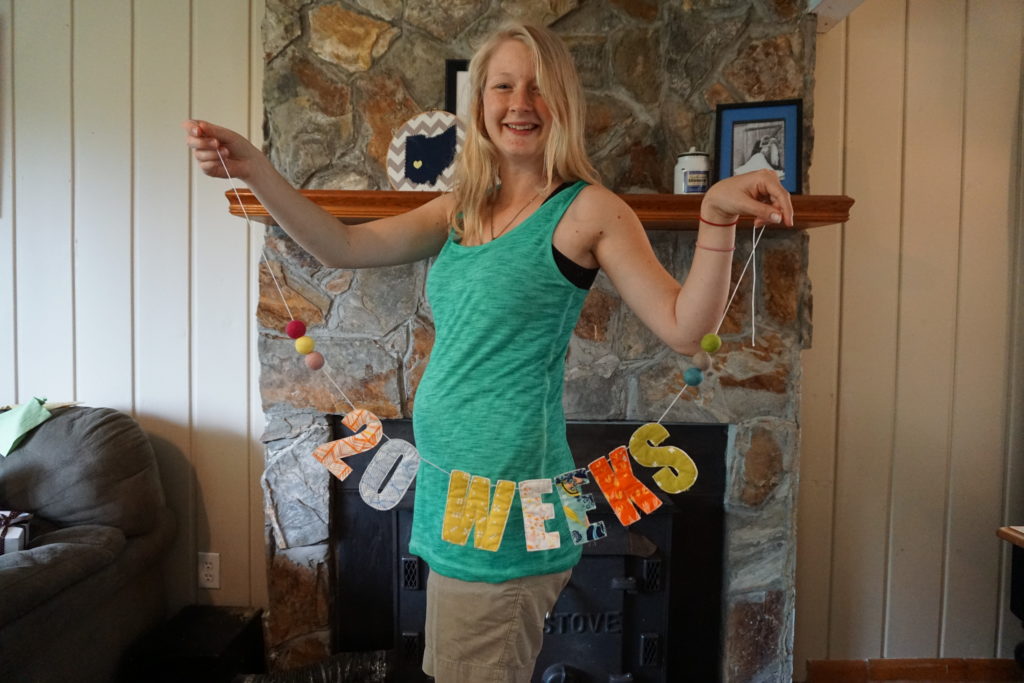 Food Aversions: Nothing specific, just food in general for a couple days here and there. I mean, Theo suggested that we stop and get ice cream and I said no thanks, so that just shows that when I'm not feeling well, I'm really not feeling well.
Worst Moment This Week: The emotions of saying goodbye to Little Miss. It's been a roller coaster and we are still holding on for our lives wondering when it's going to end.
Best Moment This Week: I feel like this week finally allowed us to slow down as a family and just be us. We've been traveling and transitioning and doing all kinds of busy things, and this past week had nothing crazy on the calendar, and no one was sick. It was a good time.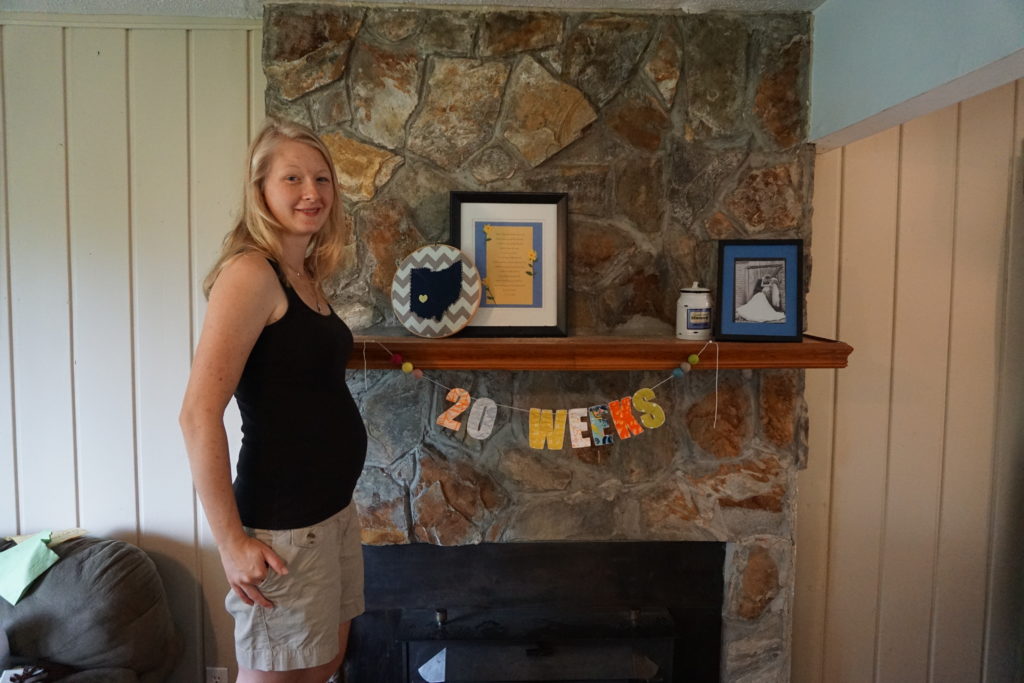 What I'm Looking Forward To: Finding out the gender, traveling this upcoming week, and seeing family next weekend! And then it's wedding time!! I'm super excited to be able to stand with two of my best friends as they get married this summer!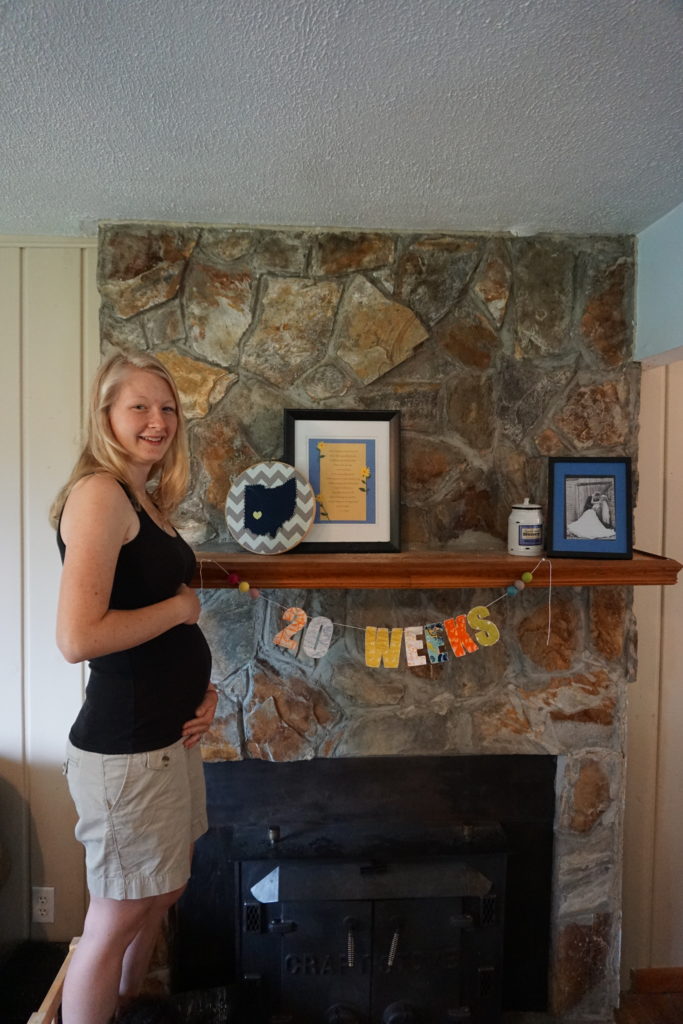 Exercise This Week: I've gone for one run, but I ran two 9 minute miles so I'll take it! I was really surprised I was still able to go that fast. The hardest part of running for me right now is how badly it makes me have to pee!!! If I didn't have that constantly looming, I think I would feel really great! The girls and I have gone for several walks throughout the week, too, so I'm glad for the exercise I have been able to do. My goal is to simply do something 2-3x a week, and maybe work up to a daily 30 minute workout! My goal was to be able to continue running throughout the second trimester (27 weeks) and then walk consistently in the third. My ambitious goal is to run a 5k (3.2 miles) on the first day of my third trimester, and then taper down to walks. We shall see how that actually goes!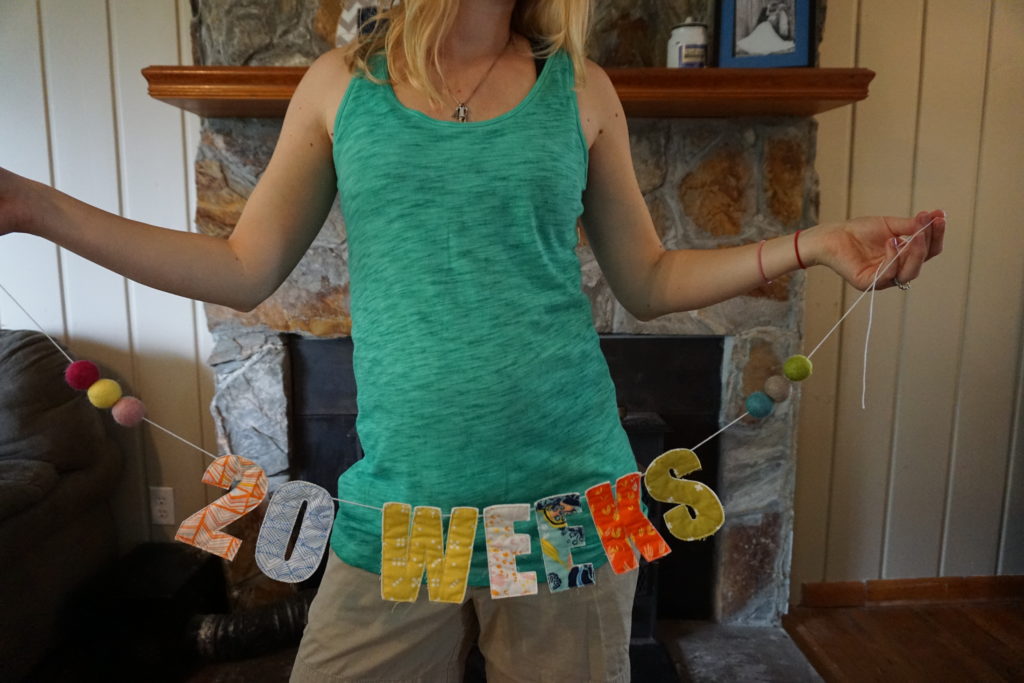 And here is 20 weeks with Tera!