Can y'all believe that I have been doing shop features for almost a year? That is so crazy to me!
I know that most of my regular readers don't come here for the shop features, but I always appreciate those who take the time to see what is being offered! There are several reasons that I do shop features, and I have no plans to stop anytime soon! First, it gets the word out there about small shops, and I hope that next time you think about buying a new dress or a piece of jewelry, you think of some of these handmade shops I've featured. Second, I LOVE supporting small businesses. I have learned lately the importance of shopping small and shopping local when possible. I'm not perfect, but I like to play my part in supporting Mom's and business owners who are putting blood, sweat and tears into everything they make.
Today's shop feature has me swooning over these adorable dresses, and much, much more!
My name is Heather Spohn and I live in Powell, OH.  I attended The Ohio State University and majored in Fashion Merchandising.  I have always had a passion for fashion and entrepreneurship.  When I turned 30, I decided it was time to start my own business.  My two daughters are my inspiration and I absolutely love playing with different fabric combinations and putting them together to make beautiful pieces.
Mommy's Little Peanut Etsy shop opened on April 5, 2015. My reversible dresses are the most popular among my customers!  These dresses are so versatile and if your little one spills or messes her dress, you can easily flip it over to be a whole new dress.  There are many other styles available, including maxi skirts, one or two fabric skirts, rompers, bloomers/diaper covers, and dresses.  I do accept custom orders as well. 
Here a few pictures of the items that I create and sell: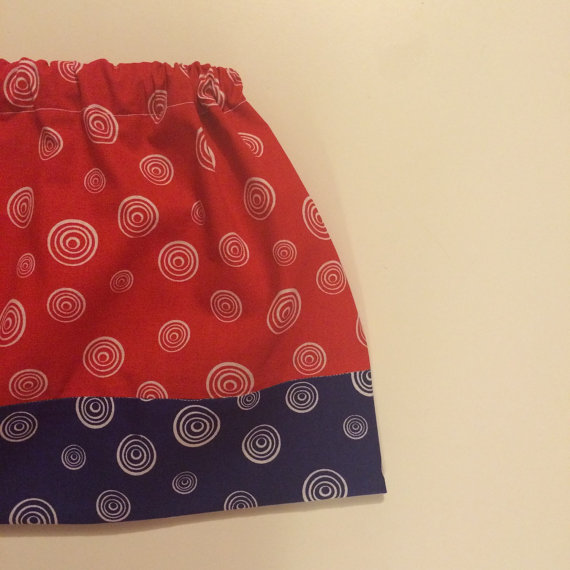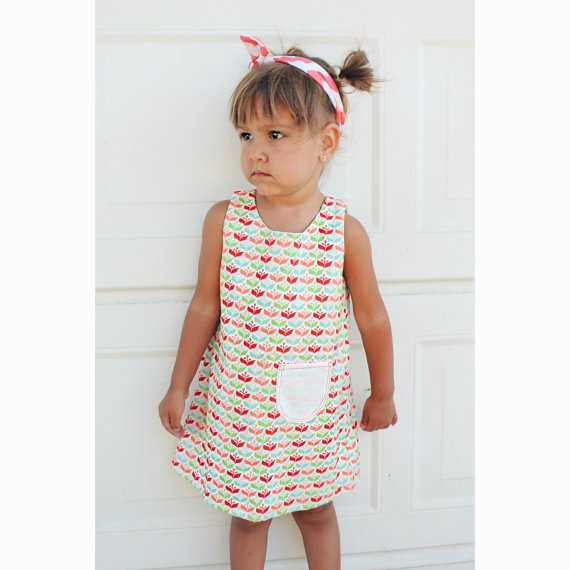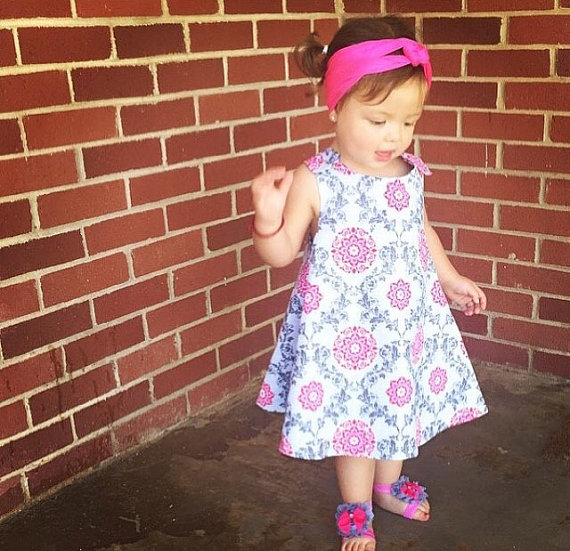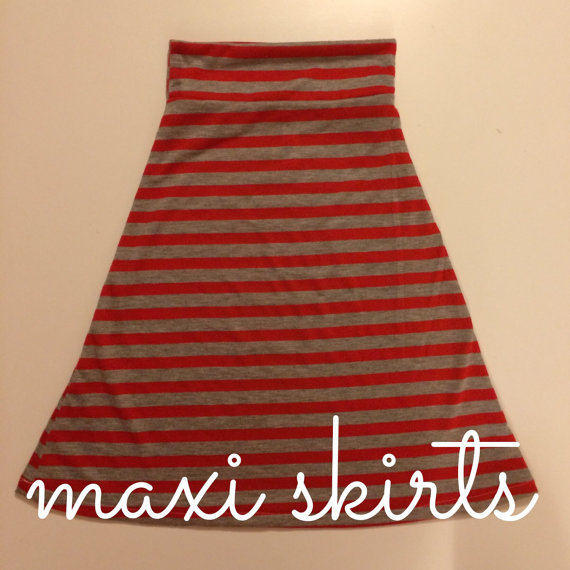 You can follow me on the following social media accounts:
Instagram: @mommyslittlepeanut
____________________________________________
Thanks so much for sharing your work, Heather! I absolutely love those reversible dresses!!!
You know what else I love? Getting a text or message from someone saying they bought something from one of the shops I featured! Now that is awesome and makes me super happy!!! So let me know if you purchase something from one of these shops!