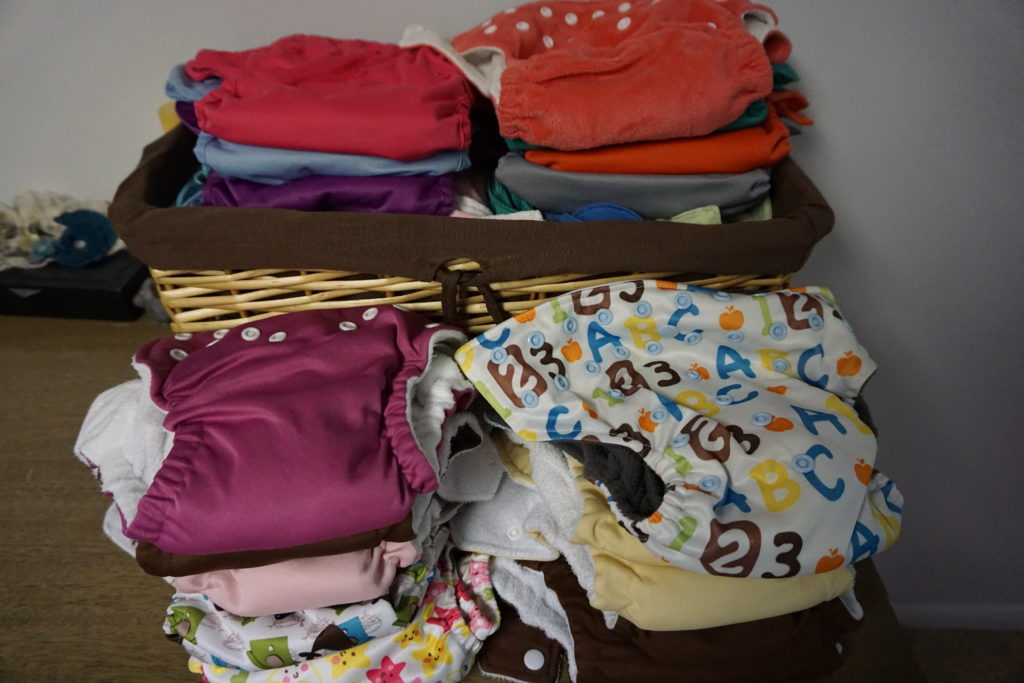 Before Tera was born, I knew that I wanted to cloth diaper her! I wanted to do this because:
It saves money (a LOT of money!)
I'm a stay at home Mom, so I am able to spend the time that it takes to keep up with them
They are CUTE!
Cloth diapering Tera has been a huge help and I'm so glad that we did it. I wrote a blog post about cloth diapering back when we first started using cloth on Tera. You can read that post here: Part I and Part II
When Little Miss was placed in our home, Tera was 13 months old and I just wasn't ready to cloth diaper two babies. I also thought that Little Miss would only be with us for a few weeks at most and I didn't want to spend the money to buy another set of cloth diapers.
For Tera, I originally bought 15 inserts and 25 covers. Now that she is a little older, that gets me through an entire week without washing diapers. Throughout the last two years, I have also collected a few extra diapers so a few months ago I realized that I probably had enough diapers to cloth diaper both girls. I wasn't sure what the best way to go about cloth diapering two babies was, so I had to think through my different options:
Option A: pool all diapers together, adjust snaps during each diaper change depending on which child was getting changed
Option B: Have a set of diapers for Little Miss, and a set of diapers for Tera
I wasn't a fan of Option A because I don't really have time to spend 10 minutes adjusting the snaps on diapers every single diaper change for two children. And I didn't think I had enough diapers for Option B. I was afraid that if I spend another $100 on diapers, Little Miss would be leaving our home. Cloth diapers are totally worth the up-front costs, but not if the child isn't wearing them anymore!
When I got pregnant this time around, I realized that now was the time to take the plunge and buy some more cloth diapers, since I would have at least two kids in cloth diapers come October. Luckily, I had a friend who was selling some used ones and I got a great price for 12 more diapers! I now have over 30 diapers, which gives me 15 for Tera and 15 for Little Miss.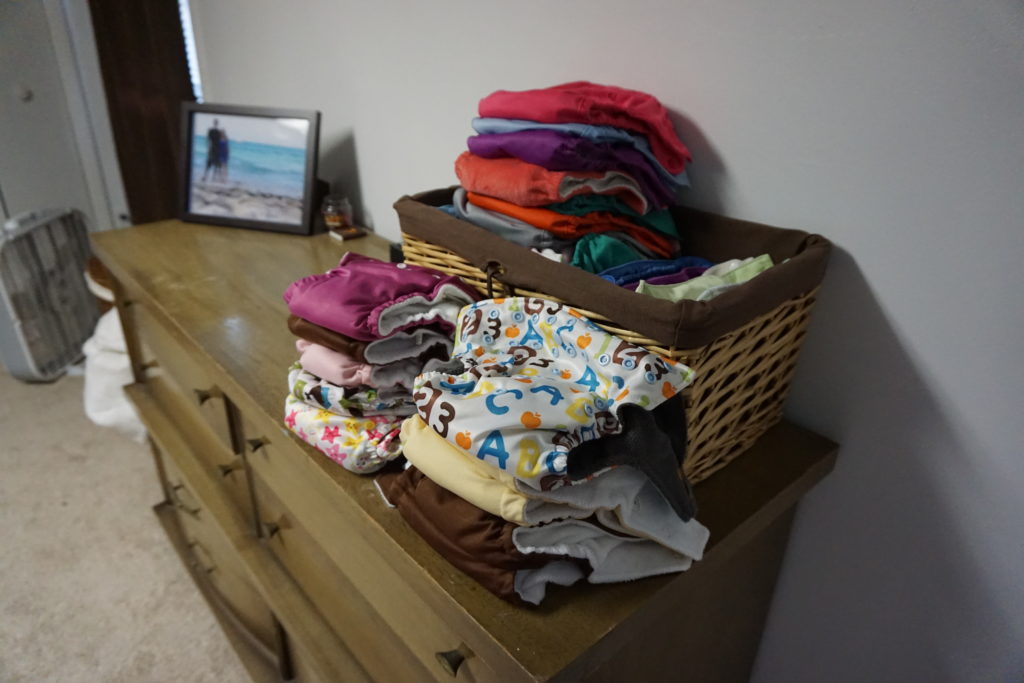 Here are some of my tips and tricks for cloth diapering two kids:
Have enough diapers to cloth diaper both children full time (at least 30 diapers)
Buy two different types of diapers or at least two different patterns to easily differentiate which diapers go with which child. I kept the original plain Flip Covers for Tera, and I use all of the other types I've collected over the years for Little Miss. I have all the Flips adjusted for Tera, and all the others adjusted for Little Miss. (Side note: I also use this trick for having two kids in disposable diapers! I buy Huggies for Little Miss, and Luvs for Tera. Instead of having to double-check whose diaper is going on who, I know Little Miss gets the yellow ones and Tera gets the purple ones. Super helpful life hack for diapering two babies!)
Store them together, but separate. Tera's diapers are in the basket, Little Miss' diapers are in front of the basket. It makes it so much easier for diaper changes.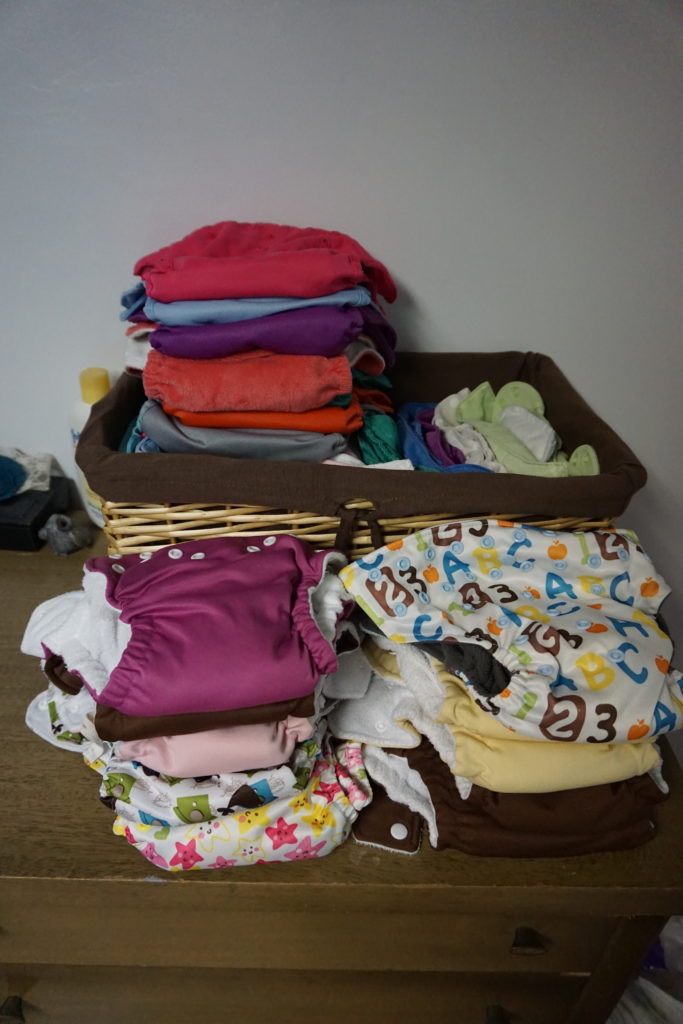 4. Wash them together. I have officially doubled my cloth diaper laundry, which really means I do cloth diapers twice a week now, instead of once. I just wash all of the diapers together, dry them together and then put them away.
What about you? Are you cloth diapering two children? How do you do it?