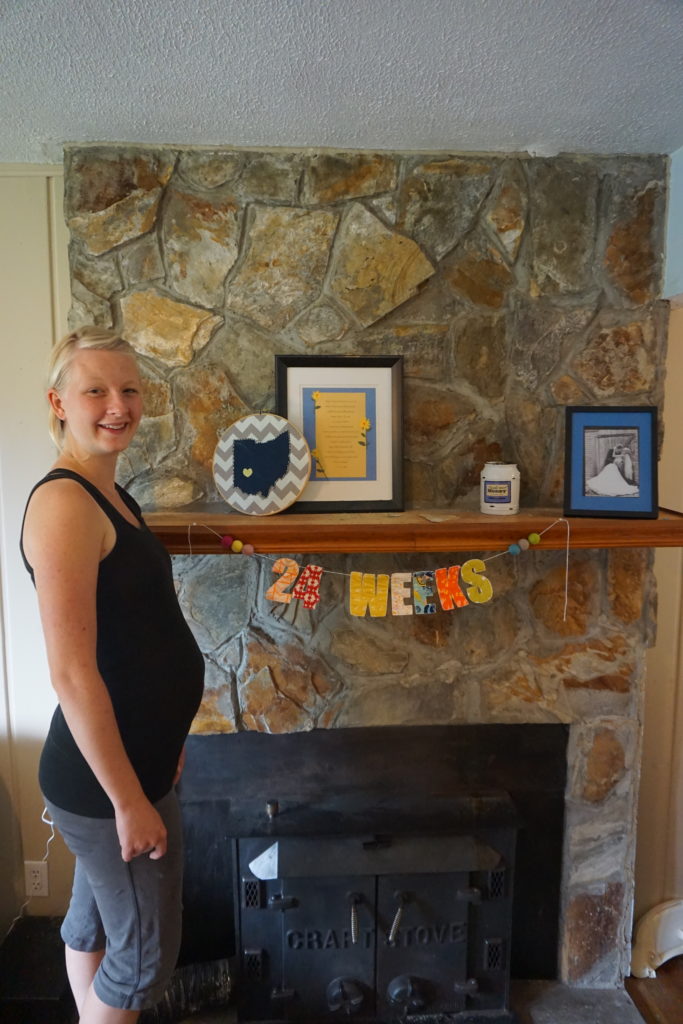 How Far Along: 24 weeks
Size of Baby: At 24 weeks, baby is the size of an ear of corn and is almost a foot long. He should weigh over a pound now and is technically viable for life outside the womb. Isn't that insane? Let's hope he continues to stay put for a long, long time, but it still blows my mind that all his fingers and toes and organs and brain are all functioning!
Total Weight Gain: +12 pounds.
How I'm Feeling/Symptoms: Thankfully, this week has been much better than the week before! Phew! I got over most of the aches and pains and now I'm back to just the regular 20-something weeks aches and pains.
One of the most delightful symptoms that no one seems to every talk about is how easily I can bleed now! A pregnant woman's blood volume increases dramatically during pregnancy, and as soon as I get a scratch or brush my teeth, I bleed so easily and so much! It's really crazy!
I am really starting to feel large and pregnant, and there is LOTS of movement- even movement from the outside now.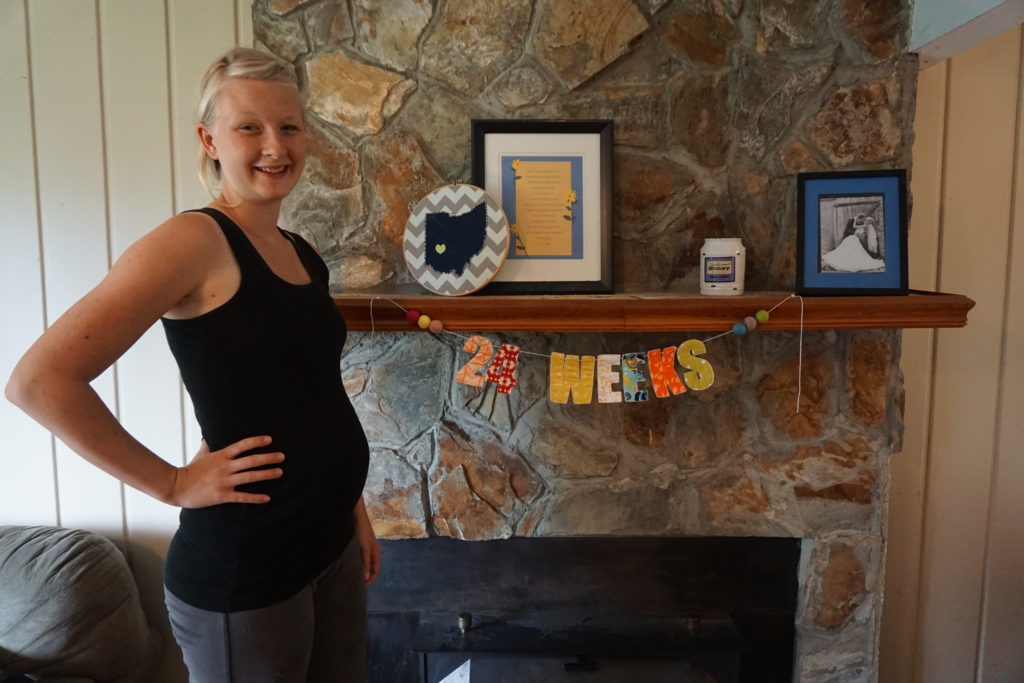 I'm starting to think through all the aspects of having a baby boy. It's going to be a completely different ball game from having a baby girl. I'm used to girls and I feel like having a boy is going to be totally uncharted territory. I'm also starting to feel the nesting kick into gear. However, I haven't even thought about what needs to be done to prepare for this babe. I should probably get some sheets and blankets that aren't too girly. I should probably think about some newborn diapers and some breastfeeding supplies for me, but otherwise I'm not even sure what we need! I have been scouring garage sales for clothes and I'm hoping to land some big ticket items like a fancy swing (dare I hope for a Mamaroo???). I also need to get my birth plan into gear and contact the birth center to get that all set up! I want to plan a freezer meal day so I can have lots of meals prepped and in the freezer for October. Phew, lots to do!
It seems like this pregnancy has taken forever, but at the same time I can't believe we are already at 24 weeks!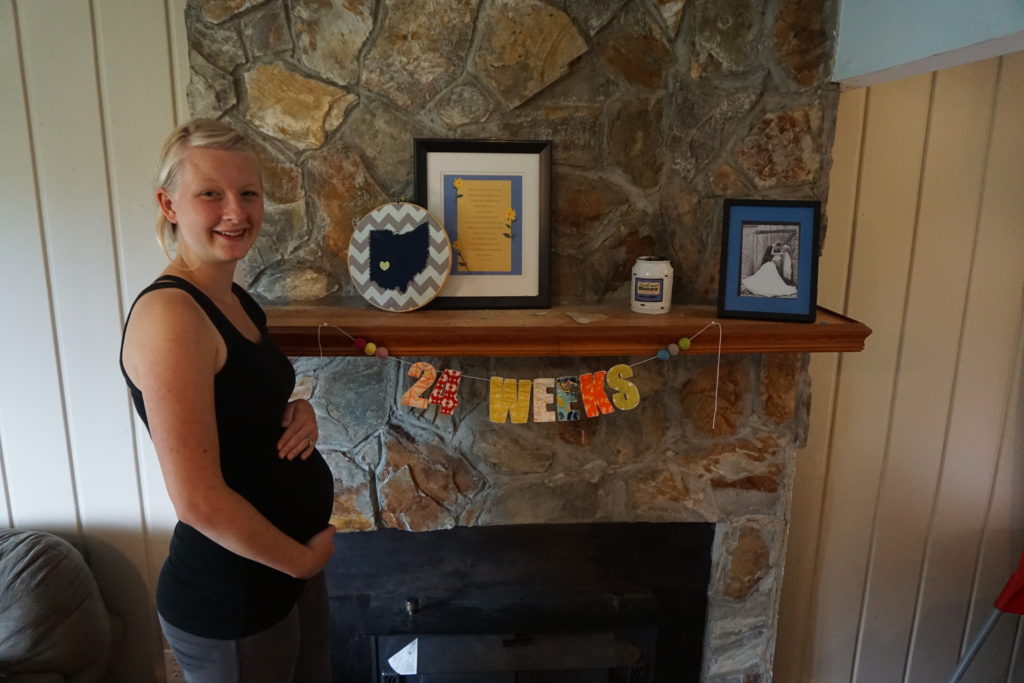 Sleep: Sleep has been SO much better this week…as in, I don't need it as much as I have in the last two weeks. I really felt like I was dragging through a major fog of exhaustion the last two weeks, and I'm finally starting to feel "normal" again. I sleep through the night most nights, but occasionally have to get up to go the bathroom. I do wake up feeling really sore and it's hard to haul myself out of bed…but that's only going to get worse, so I better get used to it!
If only I could sleep like Tera!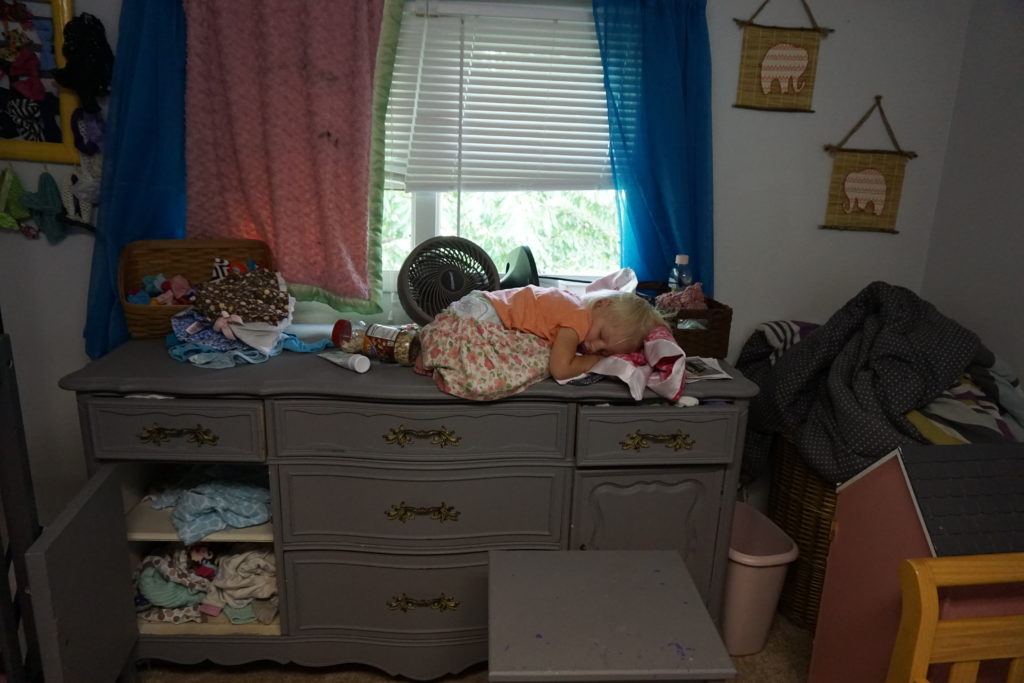 Food Cravings: Popcorn! You guys, I eat so much popcorn every day. I still love carrots and I mostly just want to eat all day long. But I really haven't had anything that I would deem a gotta-have-it craving.
Food Aversions: Nothing this week! All food sounds great!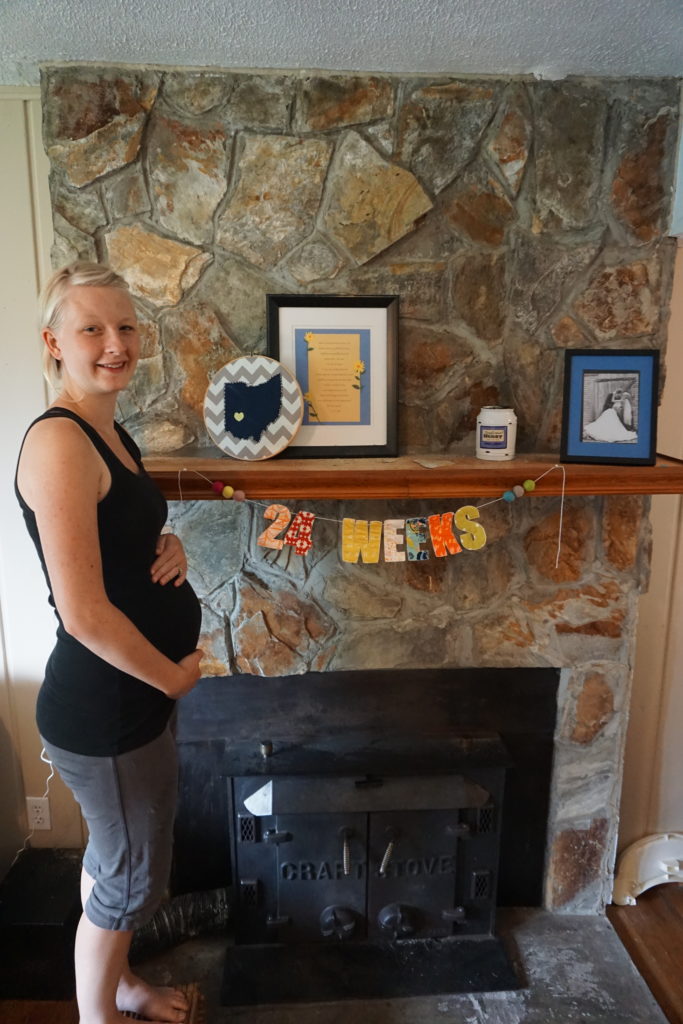 Best Moment this Week: It's been a wonderful week just getting outside with my family! We have spent a lot of time together since Theo had his long weekend off work. That was wonderful!
I also suddenly started to receive a lot more feedback on my blog, and it has gotten me really excited for the future of this little corner of the internet!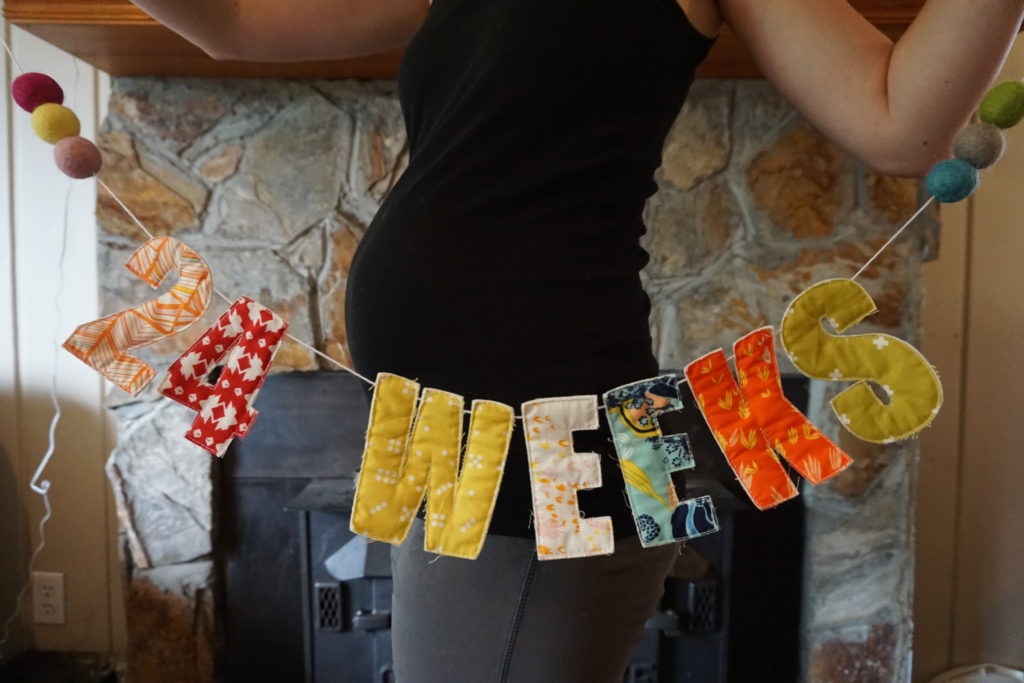 Worst Moment this Week: This week has actually been pretty great. I mean, we really miss Little Miss. That's always a continuous sore spot in our current lives.
With an increase in blog traffic, I have also started to receive some flack, and some feedback with people who disagree with me. It's interesting because my most popular social media post to date was also the one that I received several messages of disagreement on.
What I'm Looking Forward To: Seeing Tam in just two weeks for her bridal shower, working with PinkBlush Maternity, the Hines family reunion, Tam's wedding and just enjoying the rest of the summer!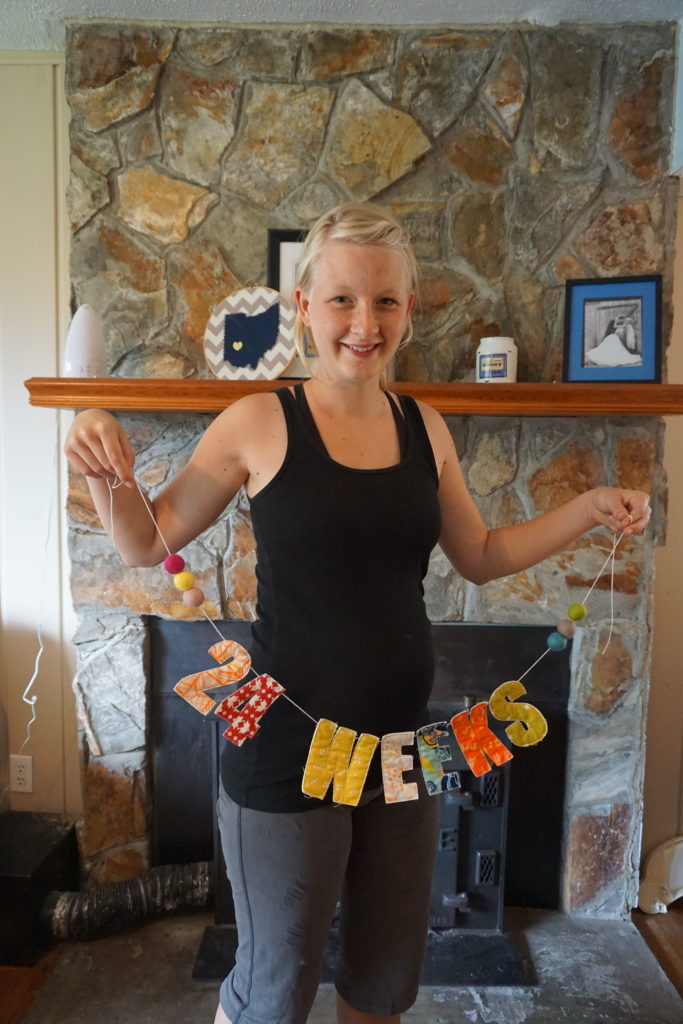 Exercise This Week: I'm doing pretty good with exercise right now. I've been waking up a little earlier and getting a super simple workout in. I have gone running once this week, and we have gone on several walks/hikes. It's been fun to just get out with my family. Absolutely one of my favorite parts of the summer!
Here is 24 weeks with Tera!