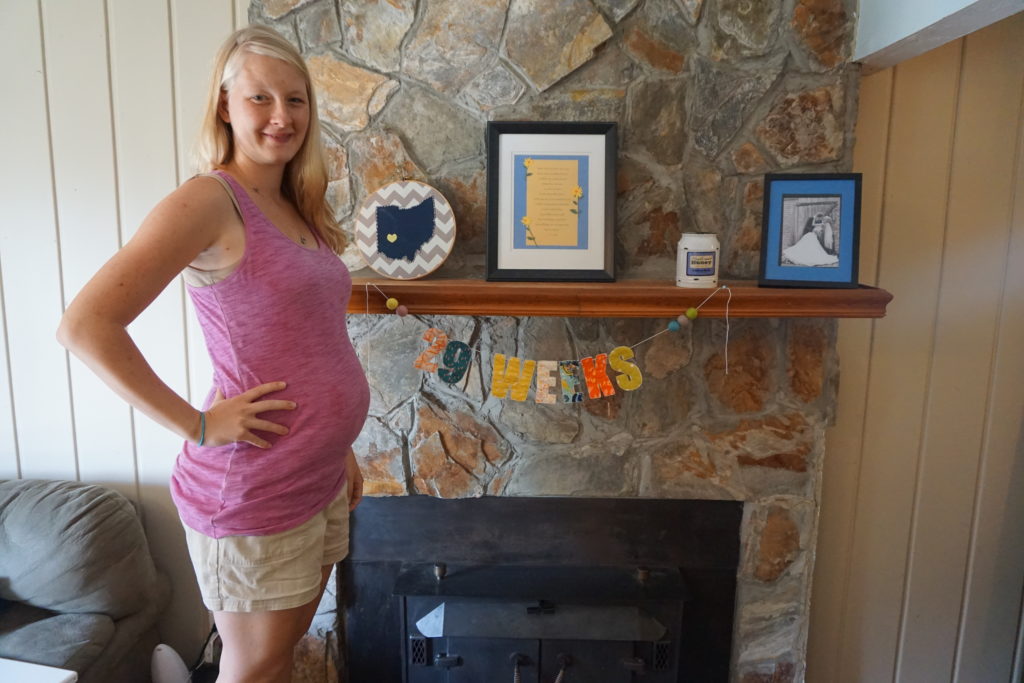 Well, folks…it's been awhile. A bridal shower. A family reunion. A wedding. Lots and lots of traveling, so I haven't been home to take bump pictures, let alone update the blog! But I am back home now and hoping to settle back into the routine of things.
How Far Along: 29 weeks! Well into the 3rd trimester! This pregnancy is starting to pick up speed, and I'm realizing how much I have to do before this baby arrives.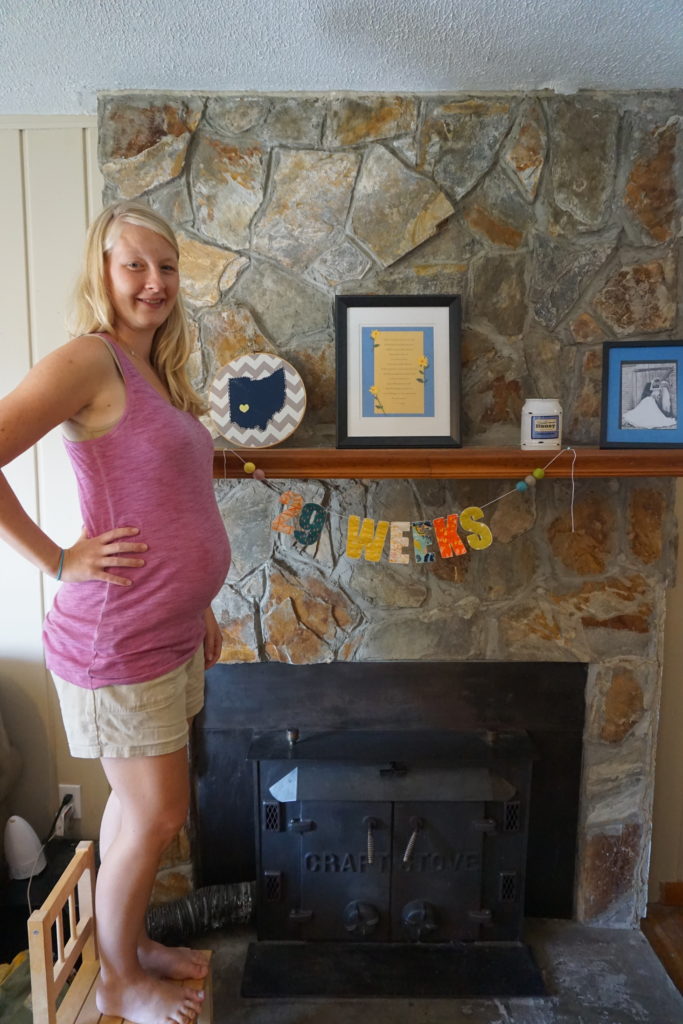 Size of Baby: The size of a butternut squash! I hope that's about the same size as spaghetti squash, because we recently tried spaghetti squash for the first time and I LOVE it. It is also a very heavy squash, which feels totally relevant, because this baby is starting to feel very heavy!
How I'm Feeling/Symptoms: Exhuasted. Oh, wait. Maybe that's because I have spend the last four weeks in constant travel mode, only being at my own house for three days at a time. That might explain it. These weeks have been full of celebrations and excitement, but I'm so thankful to be home.
As always, I'm still nauseas when I get tired, and it usually hits me right around 9 pm. I can't believe that I'm 29 weeks into this pregnancy and STILL have more "morning" sickness than I ever did with Tera. It's just been rough.
I'm struggling to be comfortable at night, but still sleeping just fine. I am waking up at least once a night. I'm also still struggling with the heat, but I don't seem to have any swelling, so that's good!
I'm starting to get nervous anticipating the birth of this baby. When I was pregnant with Tera, I had probably read at least 12 books on birthing by this point in my pregnancy, but this time around I have hardly even thought about it.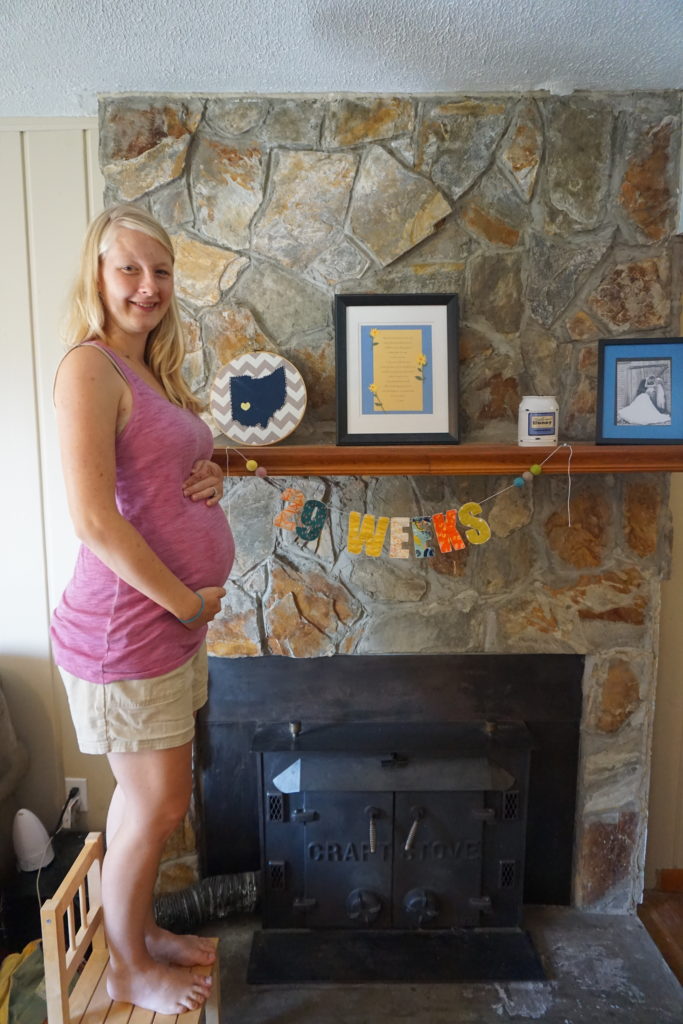 Appointments this Week: I had a doctors appointment last week, and everything looks great. I asked the dr. if he could tell me what position this little guy is in, and he felt my belly but said it was inconclusive. He did say that the heartbeat was coming from directly in my pelvis, so that would be a good indication that he is head down. I am feeling so many kicks and rolls and punches, but I cannot tell what is head or feet or spine.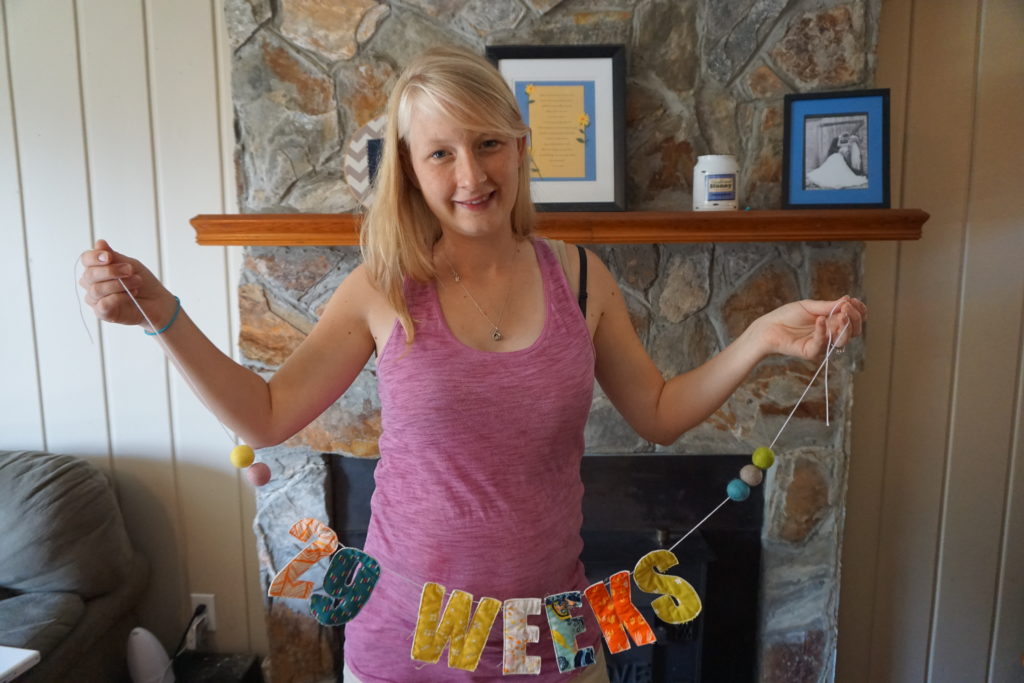 Total Weight Gain: +16 pounds. I either lost a pound this week, or it's because last week I quoted the weight from the doctors office and this week I'm back to my at-home scale
Food Cravings/Aversions: Give me all the sweets. Give them all to me. I cannot seem to get enough. I have NEVER been a sweet tooth person, so this is so strange for me!
No aversion, but like I mentioned about, a lot of nausea, especially when tired…which has pretty much been the story of the last four weeks of my life.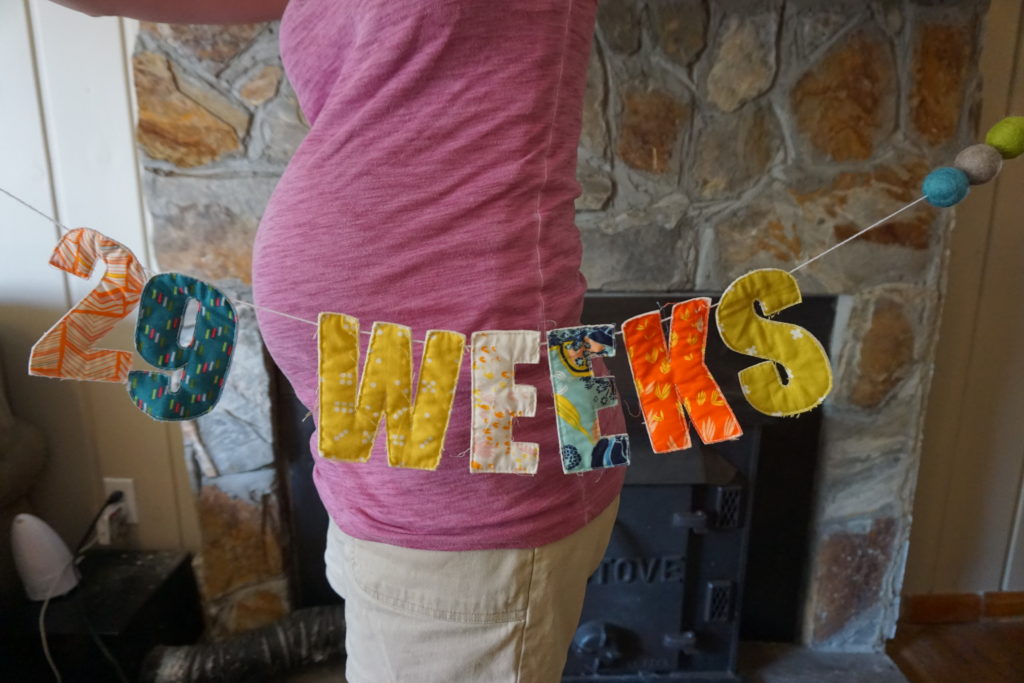 Best Moment this Week: Standing up front next to my best friend as she got married on Saturday! What a beautiful wedding and I'm so thrilled for where God is going to take their marriage!
And Happy 2nd Birthday to our sweet Tera Evelynne!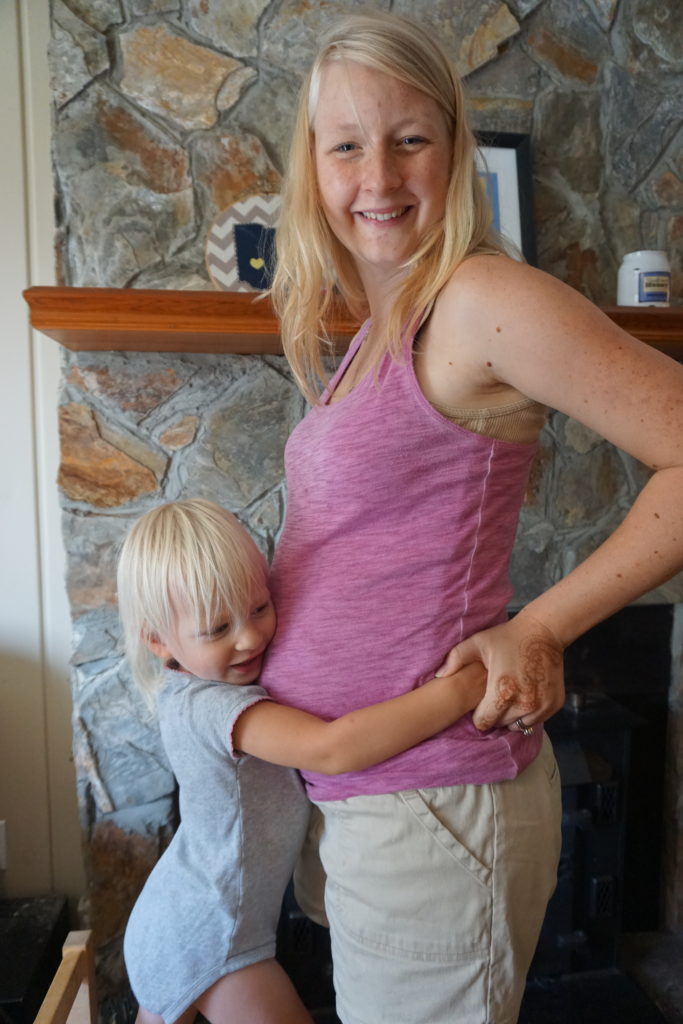 Worst Moment this Week: Driving 8 hours one way at 29 weeks pregnant and leaving my family behind. I hate leaving them behind!
What I'm Looking Forward to: Being home and preparing my home for this little addition! I'm also SO excited for my parents to come visit!
Exercise This Week: I'm pretty much done with hardcore exercise, but still trying to go for a walk everyday. I will say…at the wedding on Saturday, we got dressed at an AirBnB. Um, there was SO MANY steps. I felt like I was climbing the Eiffel Tower. I think that totally counts as exercise!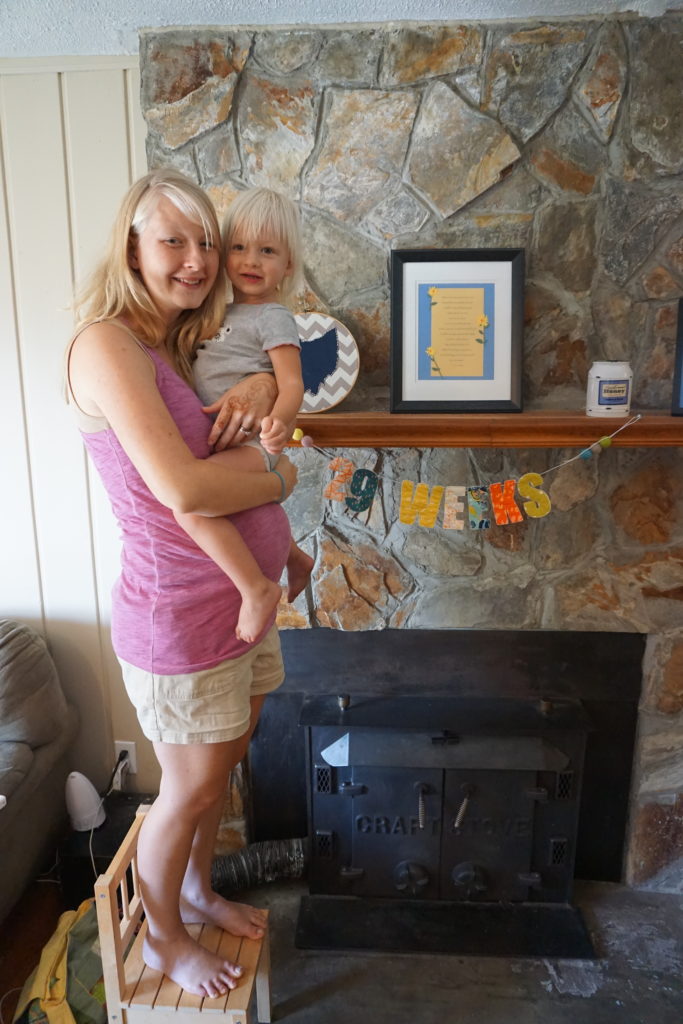 P.S. This is hilarious…I have tried to do these weekly updates each week of both my pregnancies. For some reason, all the weeks I missed with Tera are the weeks I'm actually doing with this baby. So I don't have a 29 week update with Tera, but here is 28 weeks with Tera.