Happy Monday! With the business of the last few weeks/months, I haven't had as much time to contact shops to be featuring here on the blog. However, this month, I have a jam-packed schedule for my shop features. I recently planned out Tera's 2nd birthday party and decided to take the chance to feature all the shops that I used during her party!
Today's shop is 3 Little Flowers, and I am SO in LOVE with the work that Anelys does!

My name is Anelys  and I am 35 years old.  I'm the mom to 3 beautiful, crazy, smart and active little (not really) girls: Gaby (12), Cami (10) & Mimi (9).
I'm a graphic designer, photographer and Etsy Shop owner! I can go to bed every night knowing that I'm blessed to do for a living something I enjoy and LOVE!
My shop first started back in 2007 after many years of doing digital designs for free for my friends.  I was focused on invitations, thank you notes and holiday cards. I found this to be really fun.  One day, a friend asked me to design a birthday invitation for her daughter and insisted on paying me. That was when 3 Little Flowers © was born. It was the perfect way to get to stay home with my 3 babies under 4.
The name for the shop is a tribute to my three daughters. Their last name means Flowers in another language, which means I actually have 3 Little Flowers.
In June 2016, I decided to expand my digital shop into something more.  After lots of researching, I was able to find ways to offer many personalized gifts and that is when I opened my Etsy Shop. My shop has MANY great gifts for children (even for adults), and I still have LOTS of more items to publish. My shop is the go-to place to find every kind of personalized gifts.  After all, who doesn't love seeing their name on the things they get?
Here are some of the items that are available in my Etsy shop:
Personalized puzzles: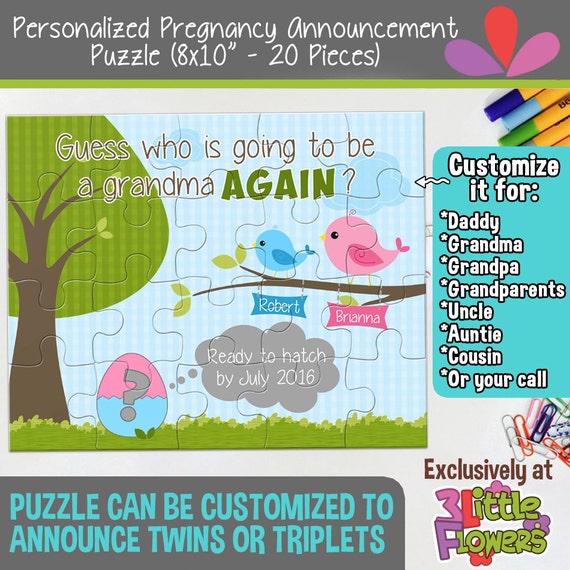 Personalized plates, bowls and placemats. These can be customized with your child's traits (Note from Suzanne: and all the foster/adoptive/biracial Mommas said AMEN!).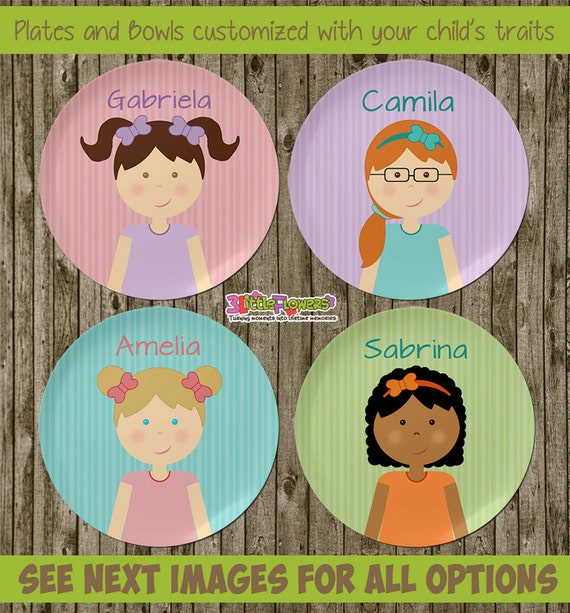 Personalized digital files: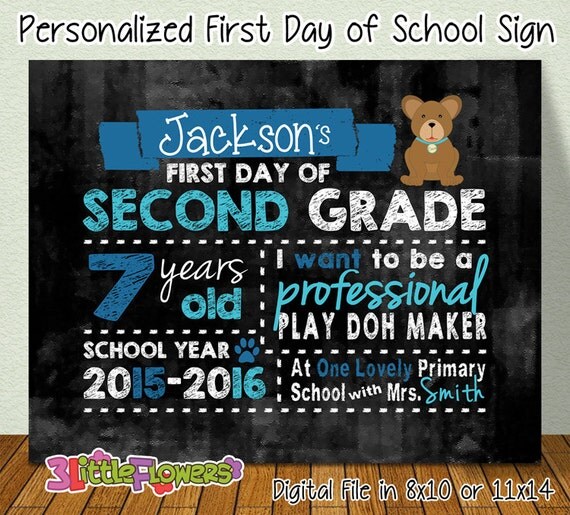 You can find me on several social media sites as well:
Thanks for sharing all about your shop, Anelys!
Of course I have to share a few more things that Anelys makes for her shop. She makes incredible custom birthday packets! I ordered an entire birthday packet for just $25. It was SO WORTH IT!
I got an invitation, a thank you note, a welcome sign, a candy wrapper, a goodie bag tag, cupcake toppers, cupcake wrappers, a table sign and a birthday banner. Basically, every single décor item I would have wanted was provided. I will share the items from Tera's party, but here is an example of what the entire package looks like: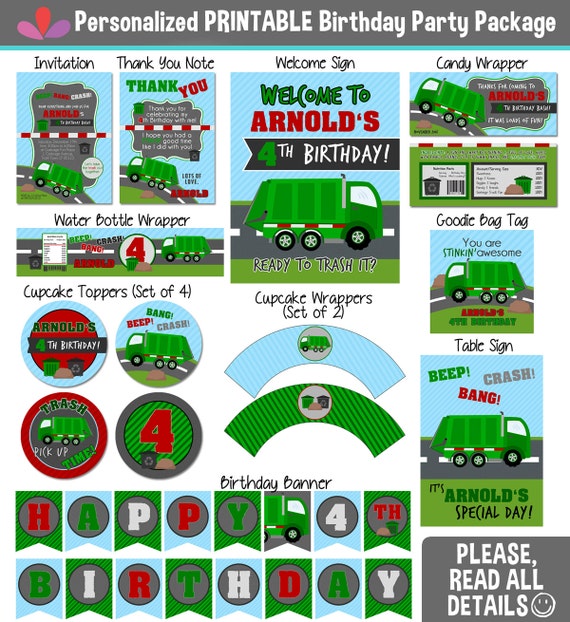 Obviously, we didn't do a garbage truck theme…instead we did a barnyard theme! Anelys was awesome to work with and to customize everything that I needed. At one point, she emailed me the completed file and I responded and said I didn't like the fact that the girls overalls were pink because they clashed with the red barn (pick me, I know!). So a few minutes later, she emailed back with a file that didn't have the red/pink combo that I hate so much! So perfect!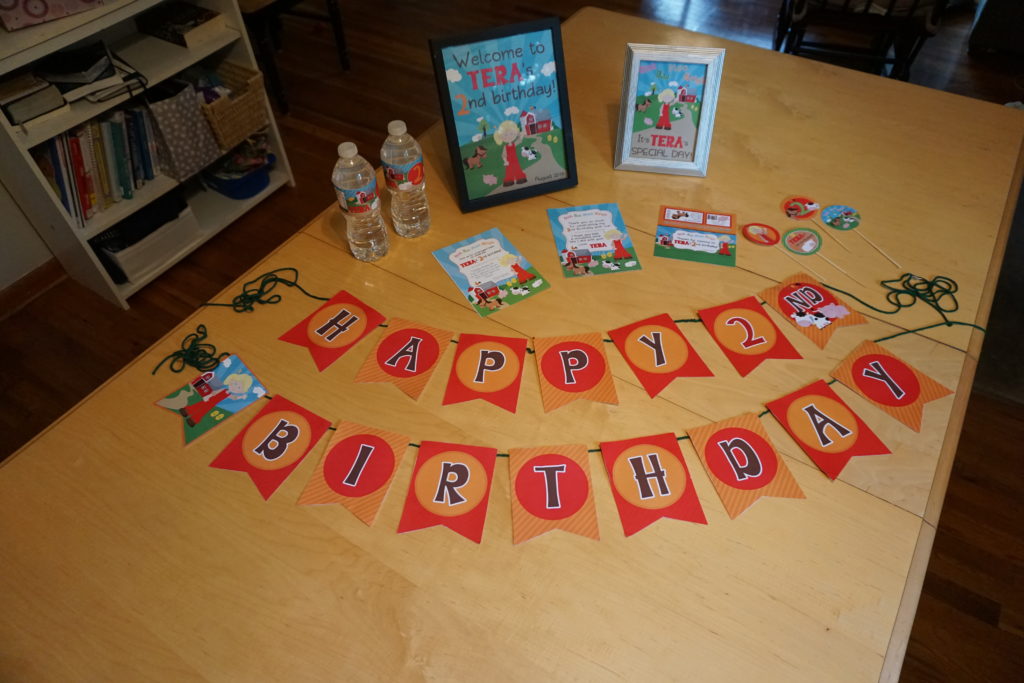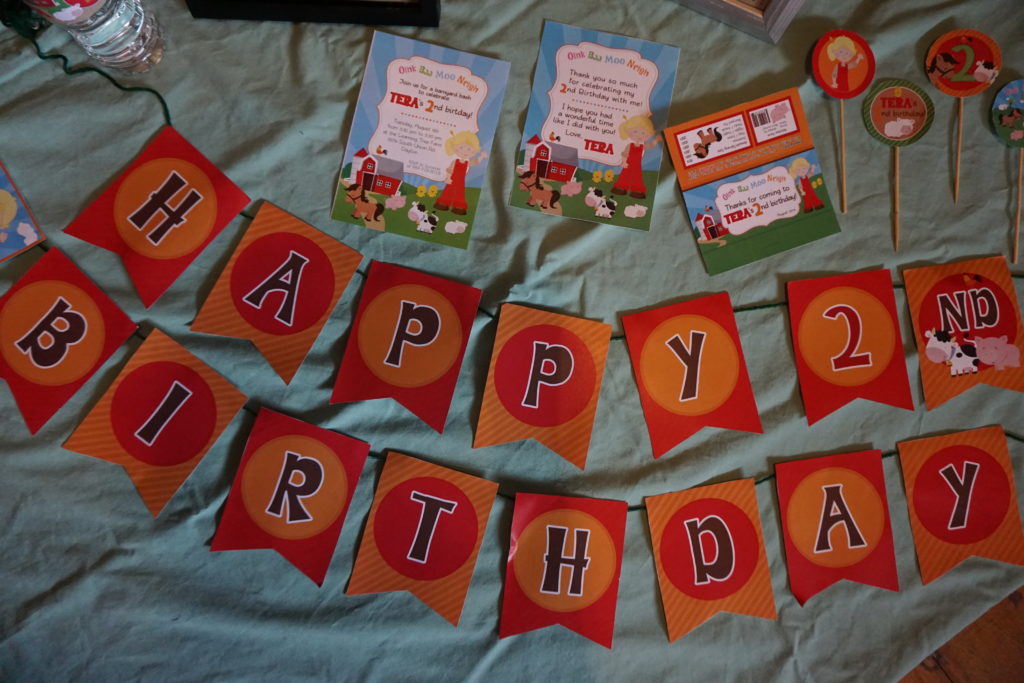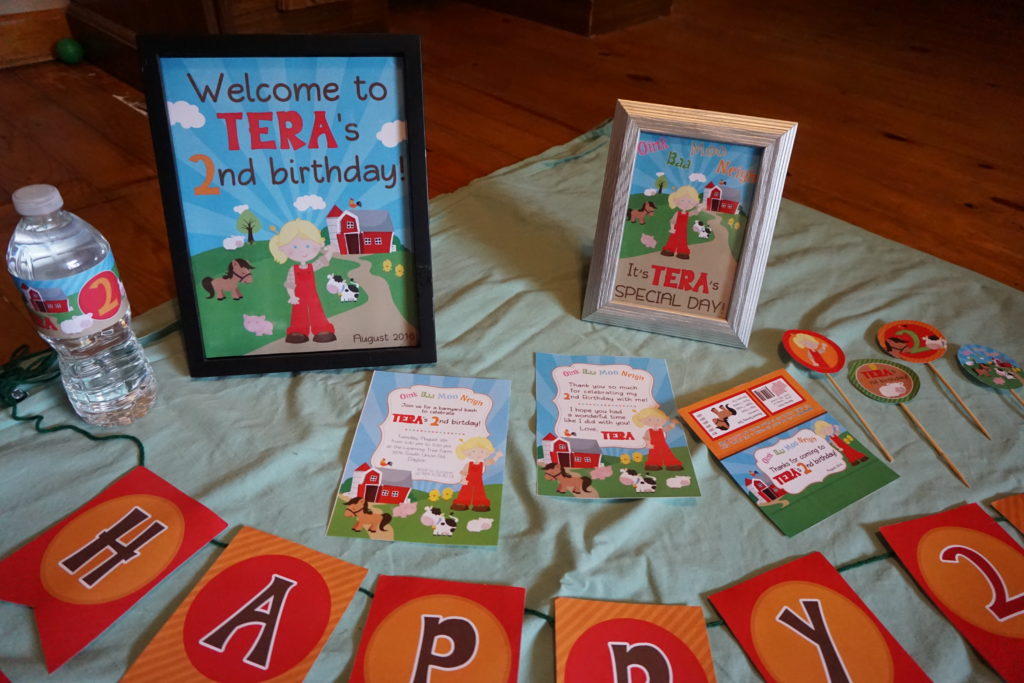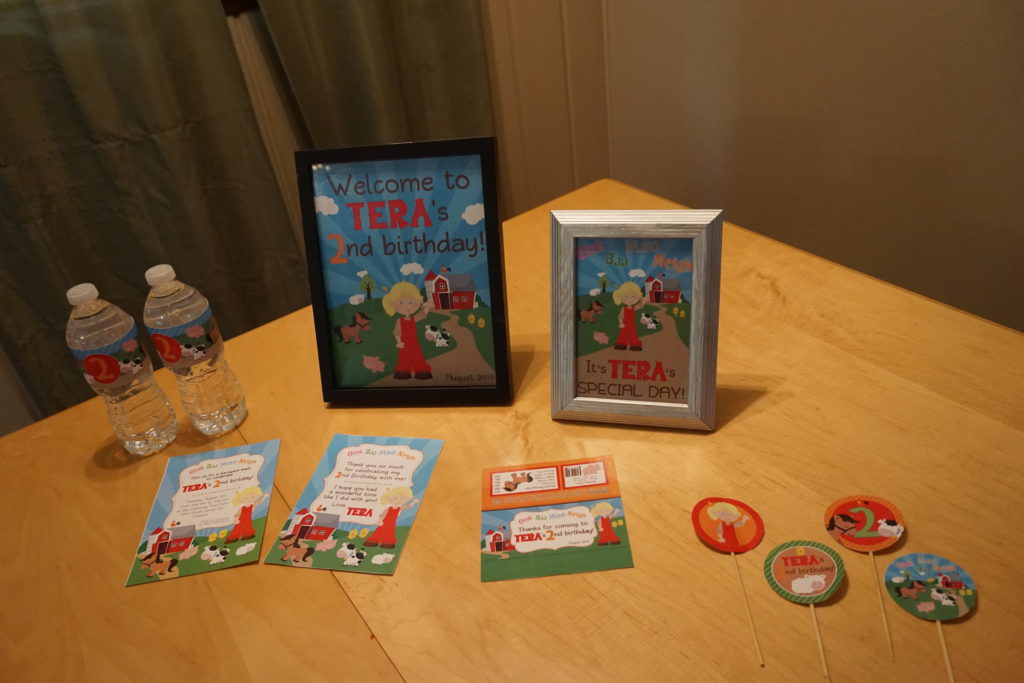 Here are some of Anelys designs in use at Tera's party:
____________________________________
If you would are interested in collaborating with The Glorious Mundane, please email me at
[email protected]