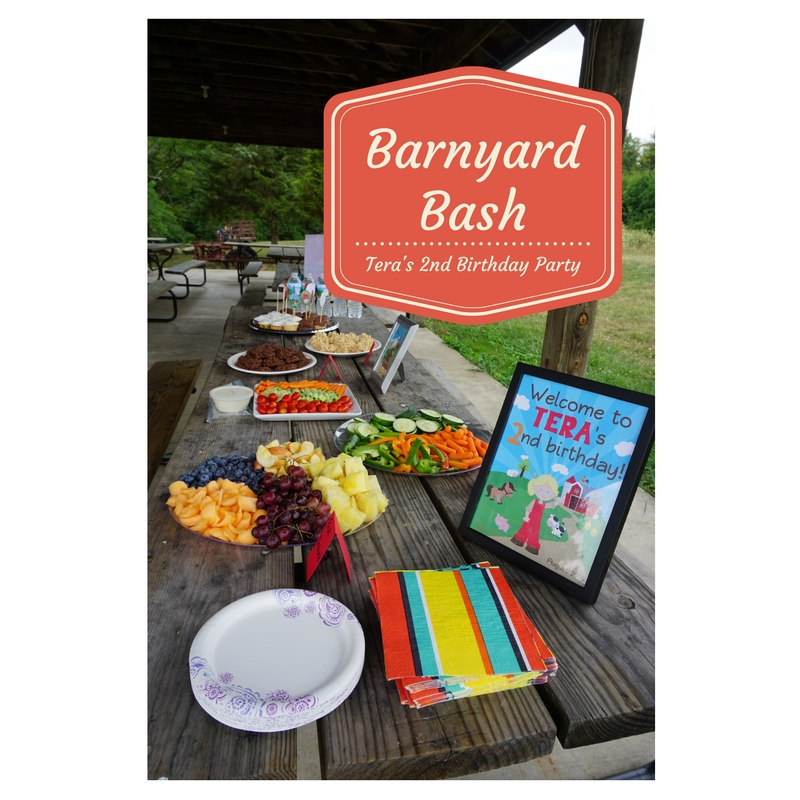 Disclaimer: If you are reading this post on a mobile device, the pictures will be sideways. I have tried to fix the problem, but so far I have not been successful. Thanks for letting me know. If you don't want a crick in your neck, turn your phone sideways and lay on your left side. Just kidding. You can either scroll through and ignore those sideways pictures, or open up the blog post on a laptop. Once again…I apologize, and I am working on getting it fixed!
Tera turned 2 on August 8th! It's so crazy to me that my baby is two years old!
We decided to celebrate her party the next day, August 9th. I had just gotten back from a trip the day before her birthday, and I was glad that I took the one day to prepare for her party and spend with my girl.
You can read her 2 year update here.
As most of you, I'm a huge fan of keeping it simple and within the budget. I am NOT a Pinterest Mom, and I don't have any goals to become one.
I delegated some tasks to Theo and his friend Jeff who was visiting for the week. Theo was doing an awesome job until…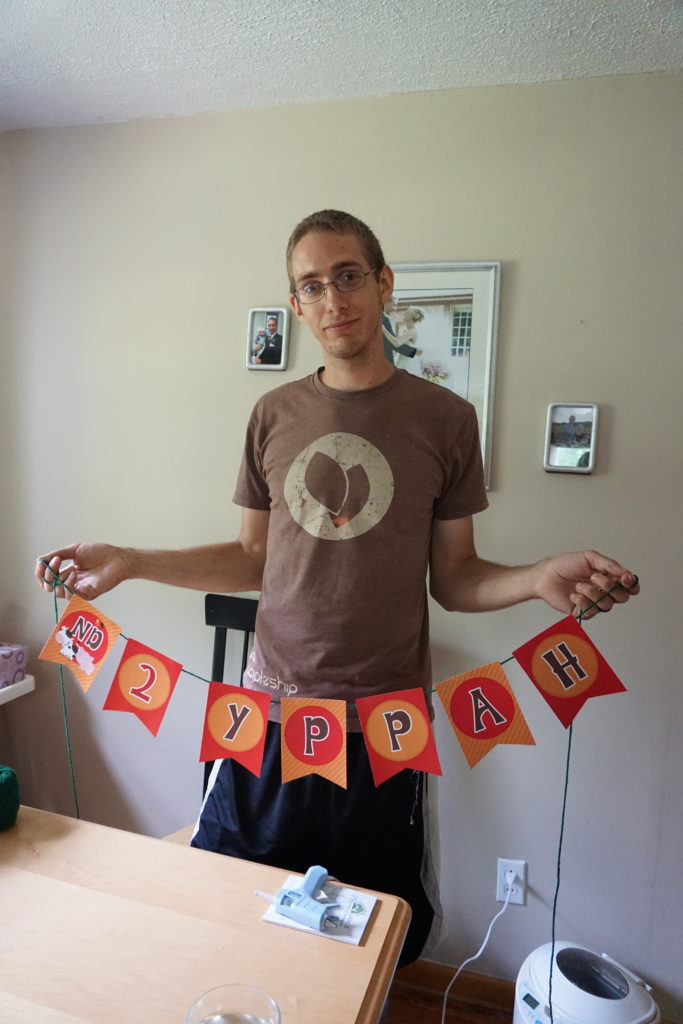 Oops.
We had Tera's birthday party at the Learning Tree Farm. I cannot say enough about this farm and all they do! Birthday party packages include 2 hours at the pavilion, a farm hand that takes the children around to all the animals and on a hike, and then uninterrupted time to go on a hike or play with the animals. I just love the atmosphere of the farm and how the kids can get down and dirty with the animals. It's not like other farms where the kids have to stand at the gate and look at the animals. Instead, they get to touch all the animals and all the animals are so gentle.
You do have to bring your own food, decorations and handle your own clean-up, but as far as parties goes…the farm made it so easy!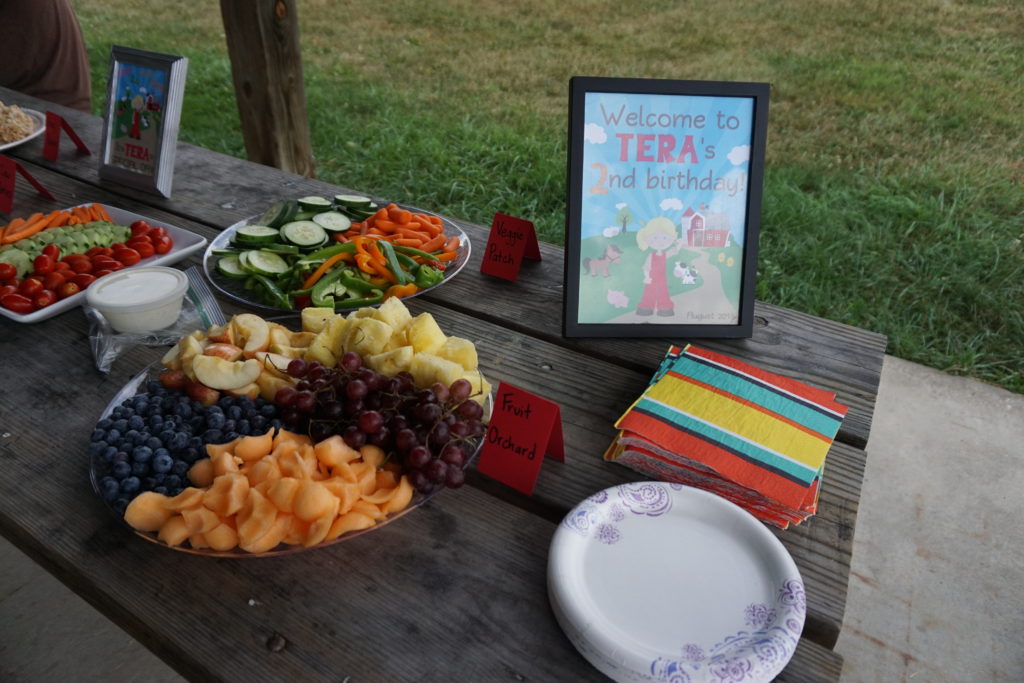 We stuck with some simple platters of fruits (the fruit orchard), veggies (the veggie patch), no-bakes (cow patties), and rice krispie treats (hay bales). For drinks, we just had water bottles.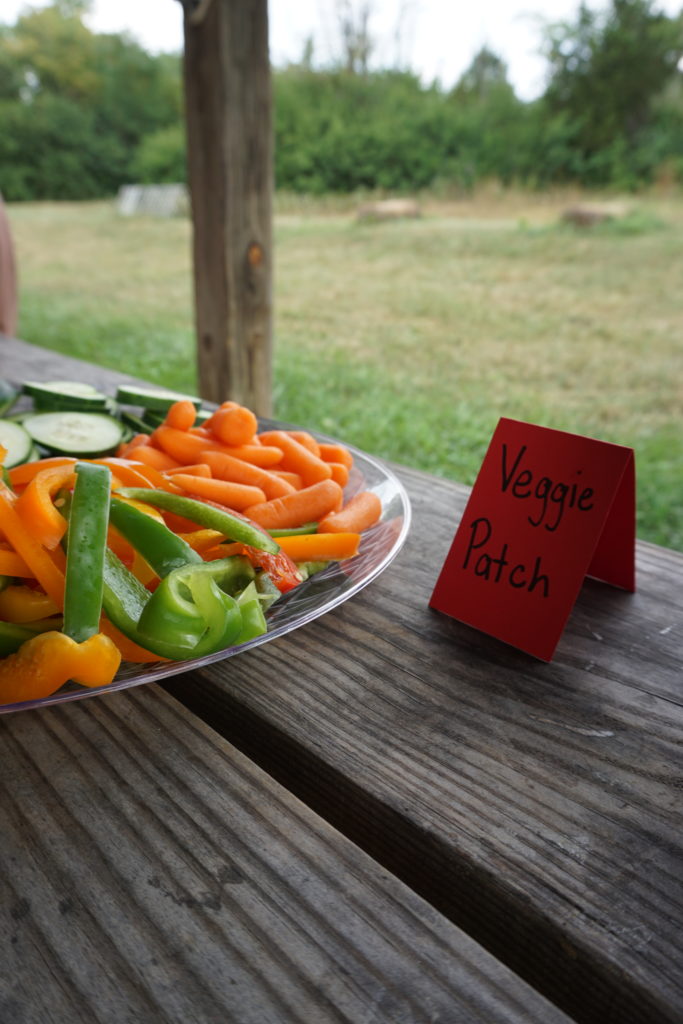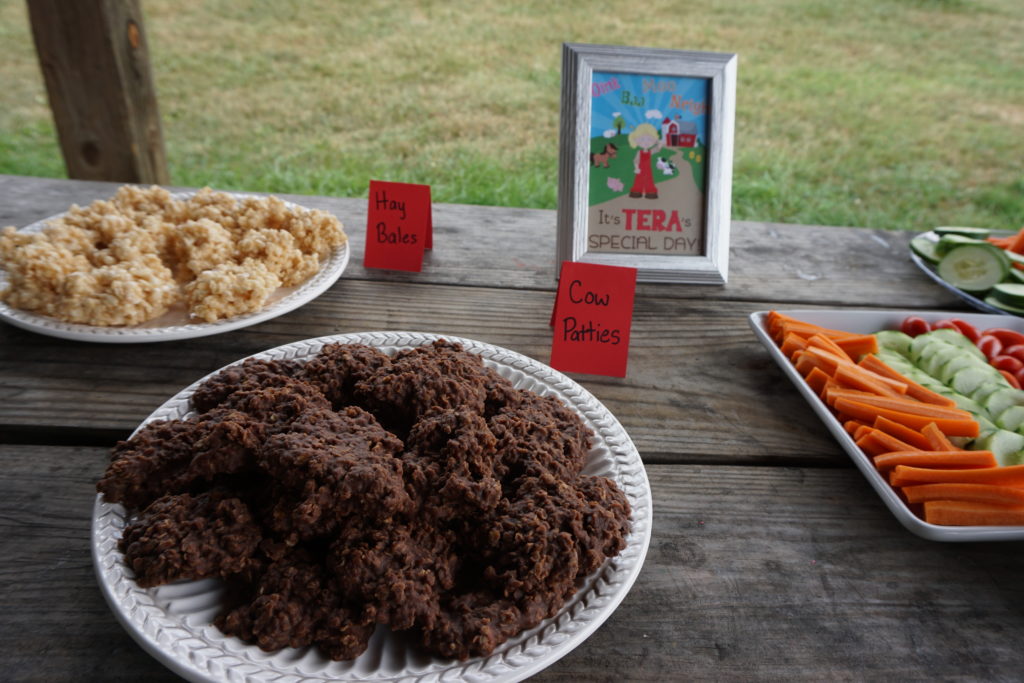 All of the paper products and decorations are from the Etsy shop 3 Little Flowers. You can read my feature of the shop by clicking here.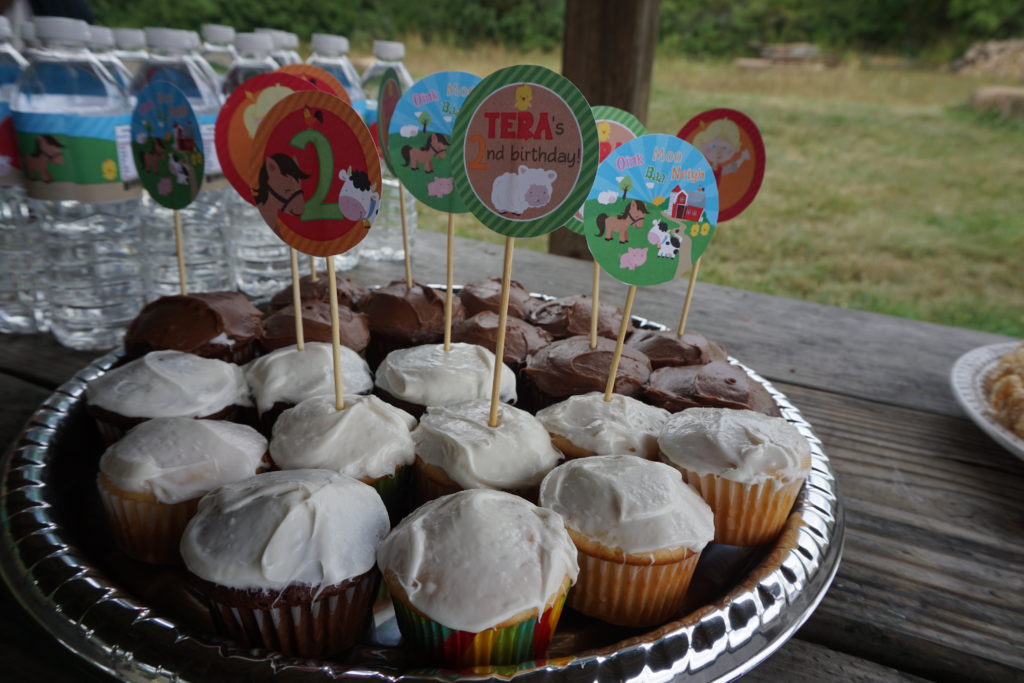 It was so hot and humid, so we were sure glad to have this water!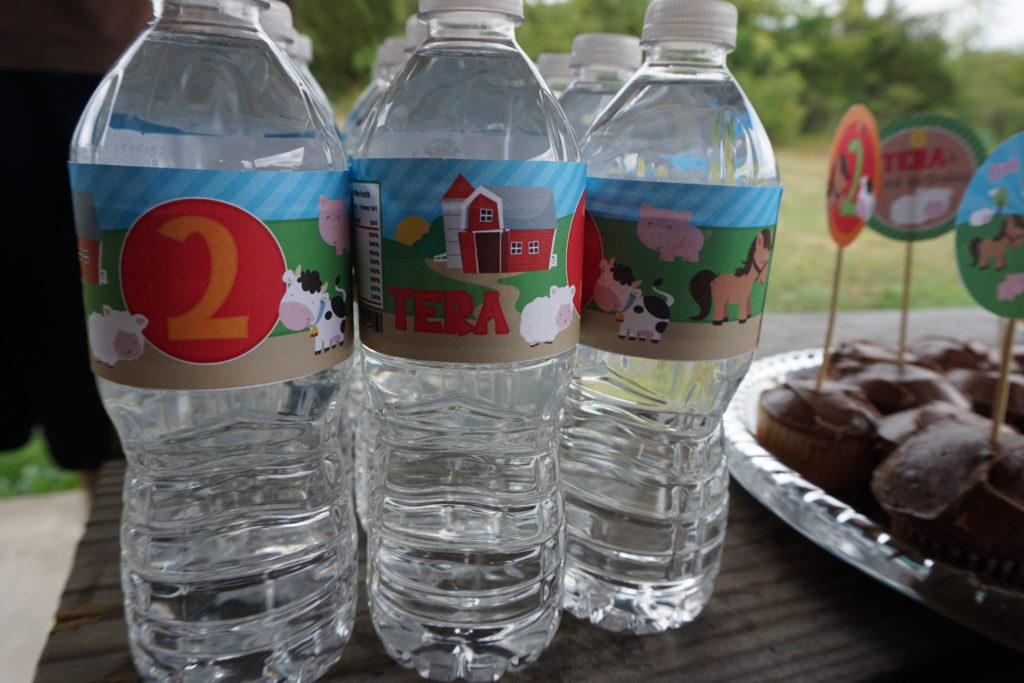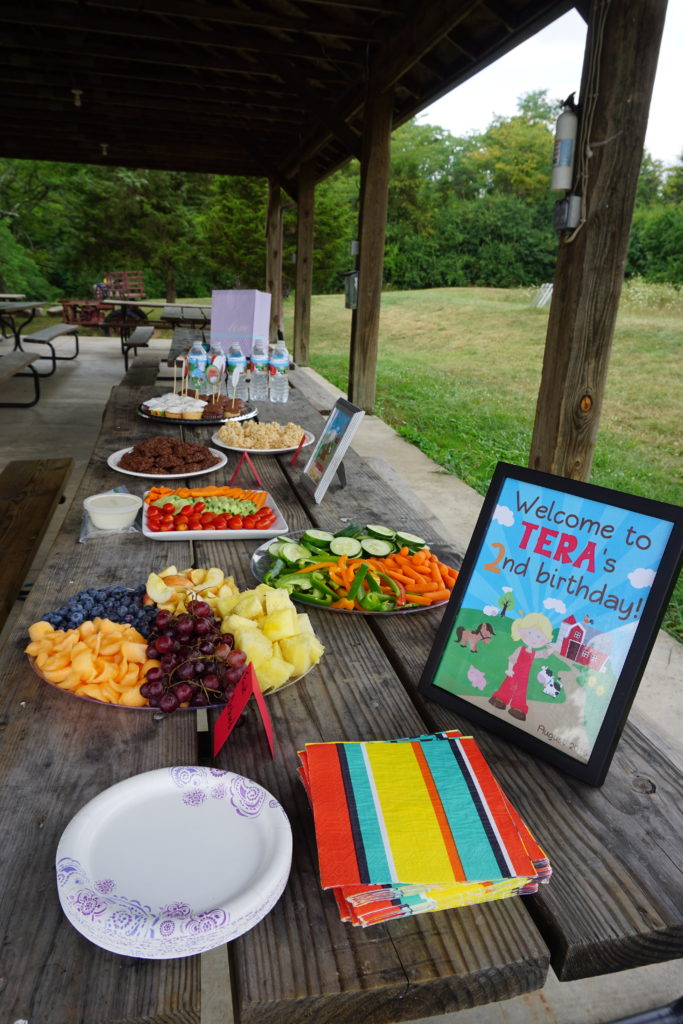 I love having summer babies so we can always party outside!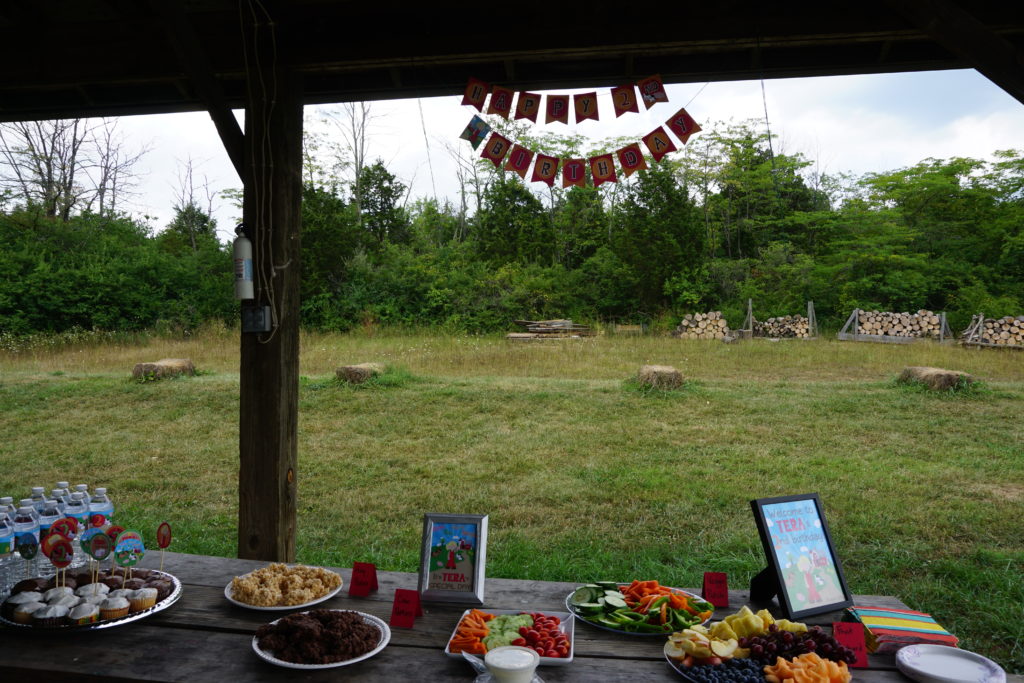 After we got set up, we all walked over to the barns to start looking at the animals. The farm has two barns and includes pigs, sheep, goats, ducks, cows, chickens, ponies, donkeys, cats and two sheep dogs!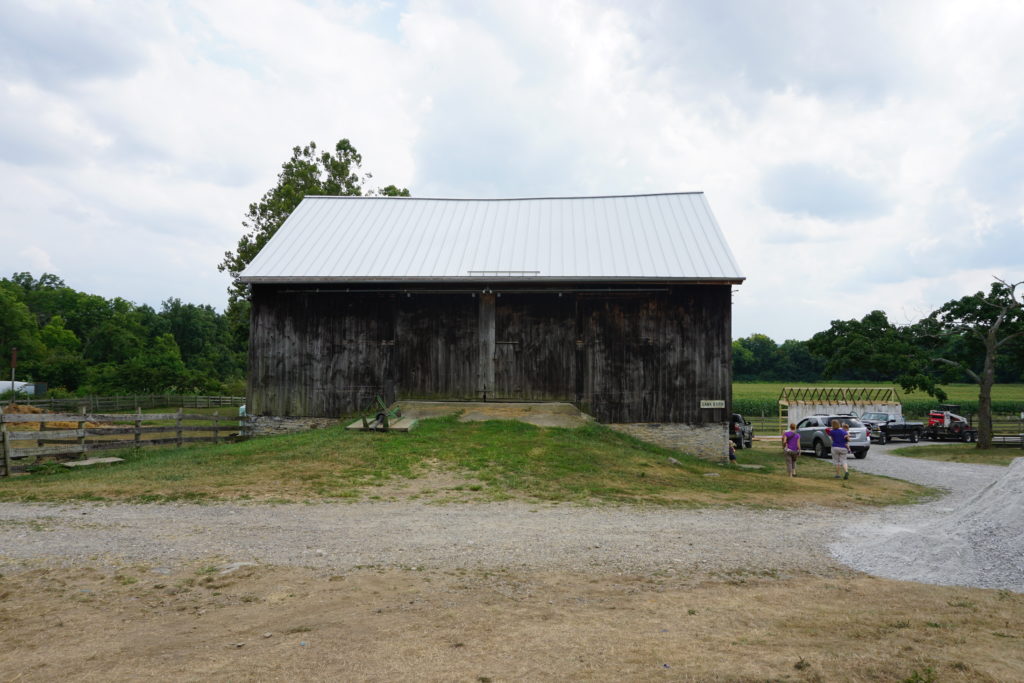 First up: the pigs!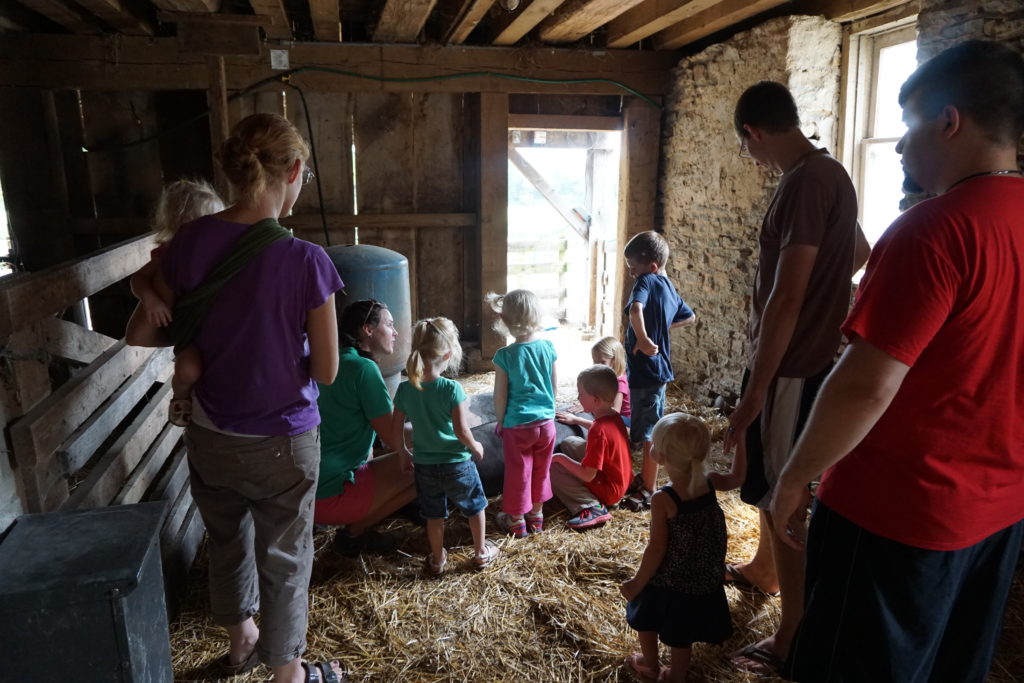 Jenny was our farm hand, and she did SUCH a fabulous job leading us and our gaggle of children all around to the animals. She shared facts about the animals and was SO good with the kids- all of them! She let the kids take their time touching the animals and interacting with them. We absolutely loved her!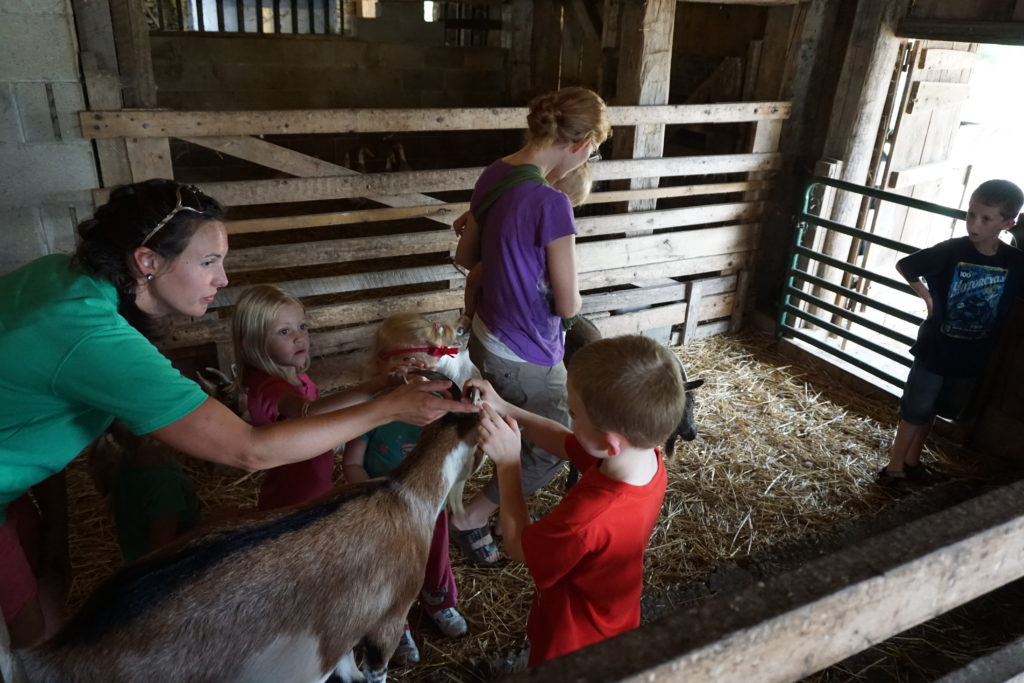 In the second barn, there are a few playground type devices like rope swings and hay bales all saddled up to ride.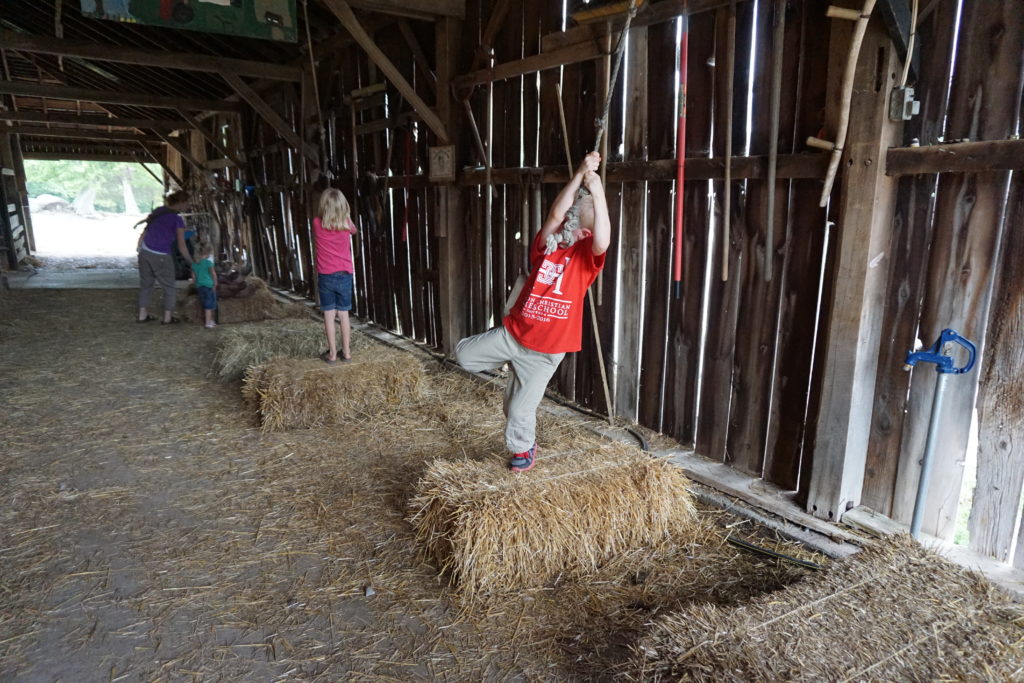 There is a fun little interactive activity where you learn the technique to milk a cow!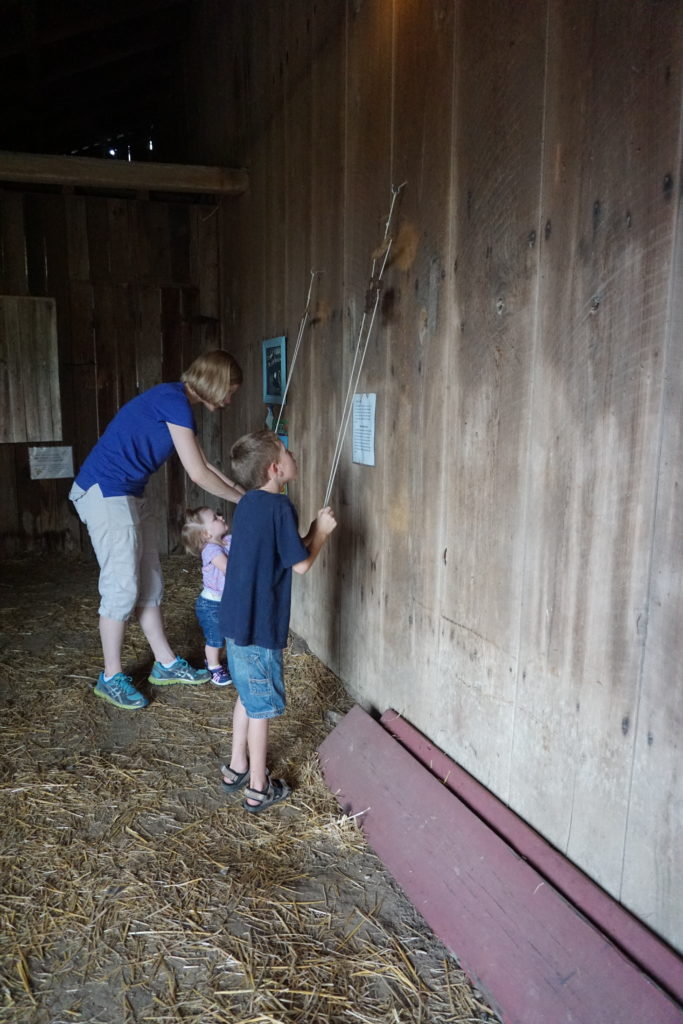 Tera loved the rope swing! She was a little small for it, but she still managed!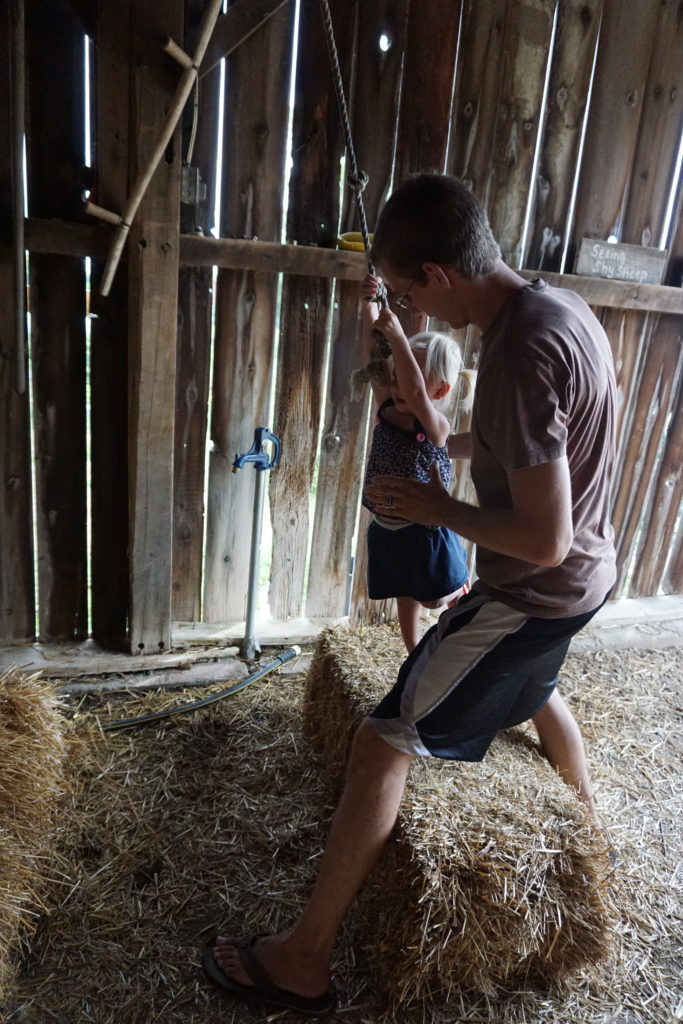 The animals are so gentle and loving!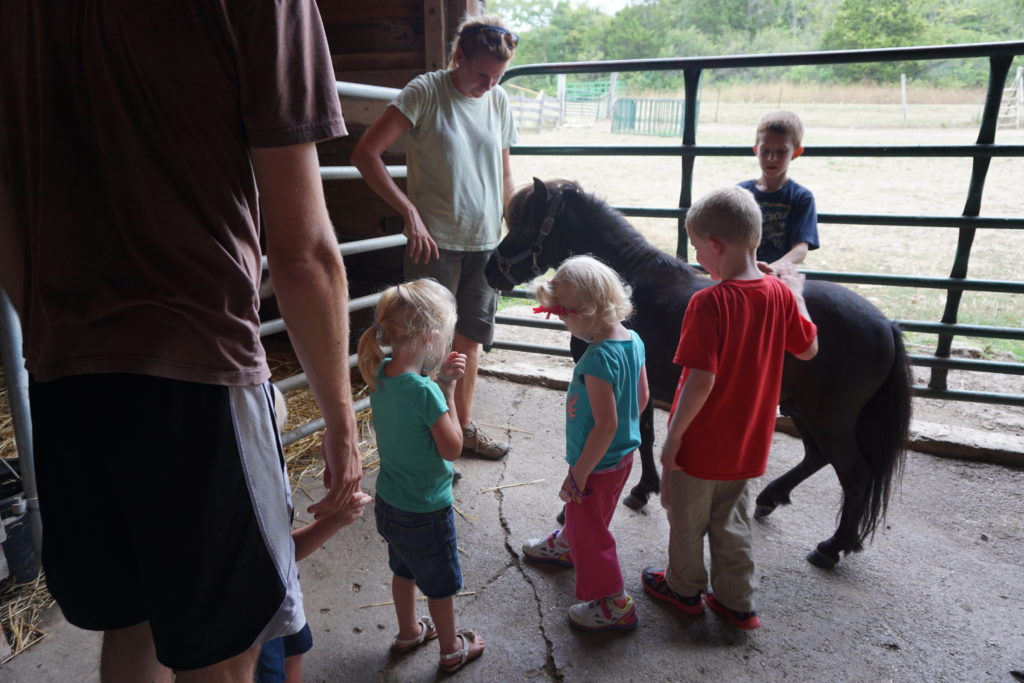 All the kids loved the animals!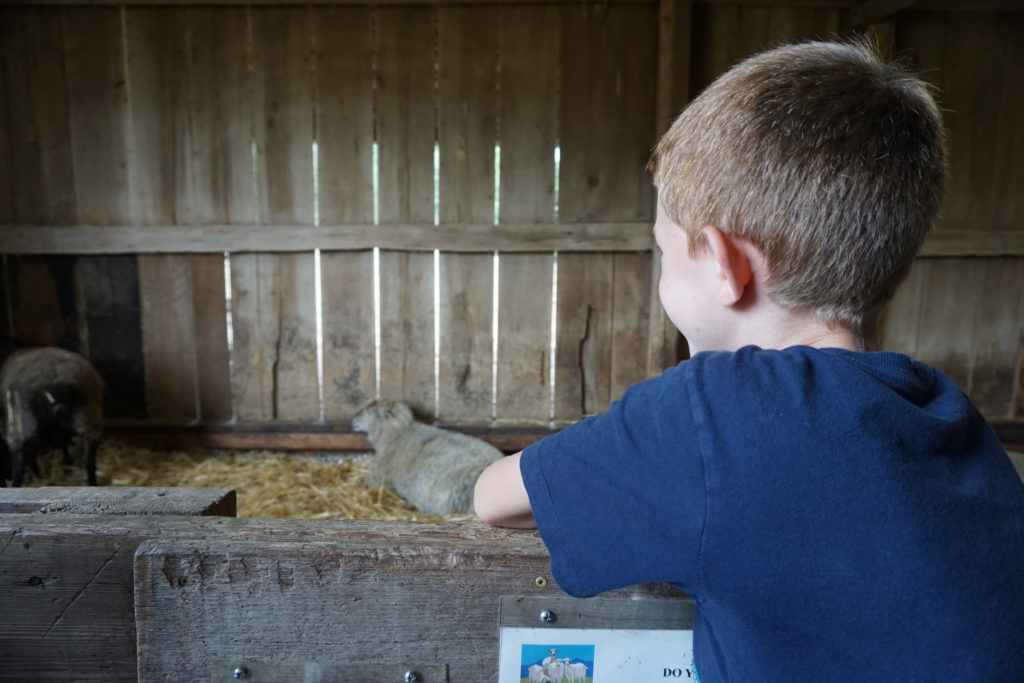 Here we ALL are petting the sheep! One of the sheep stood up and pooped, and Tera is STILL talking about it. She will randomly tell me "sheep pooping! sheep pooping!"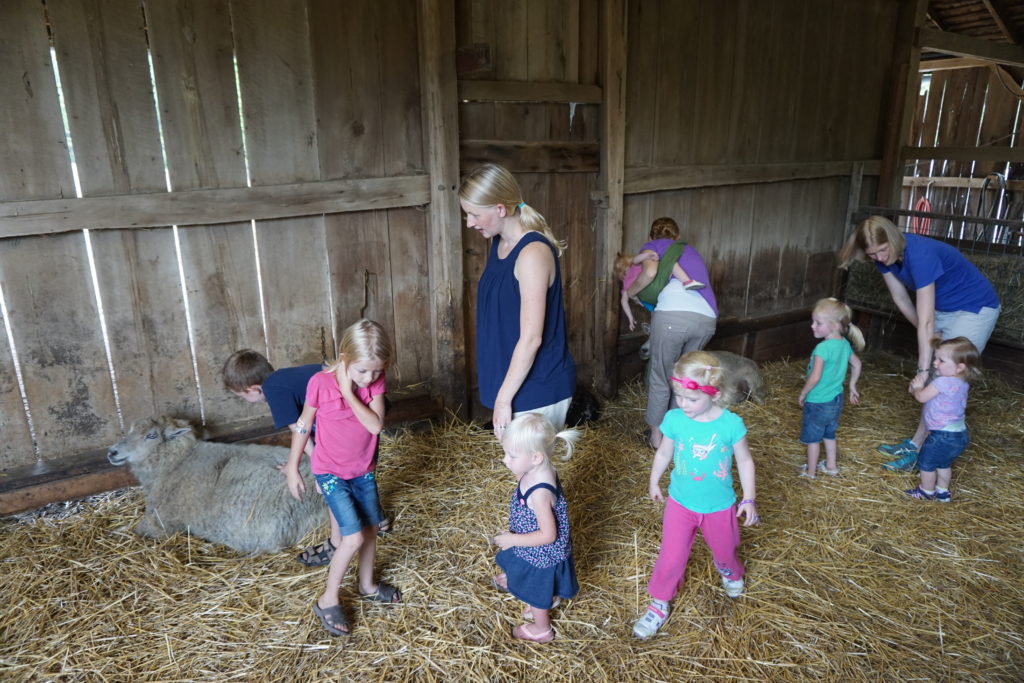 We got to line up and help the corral the animals out into the pasture.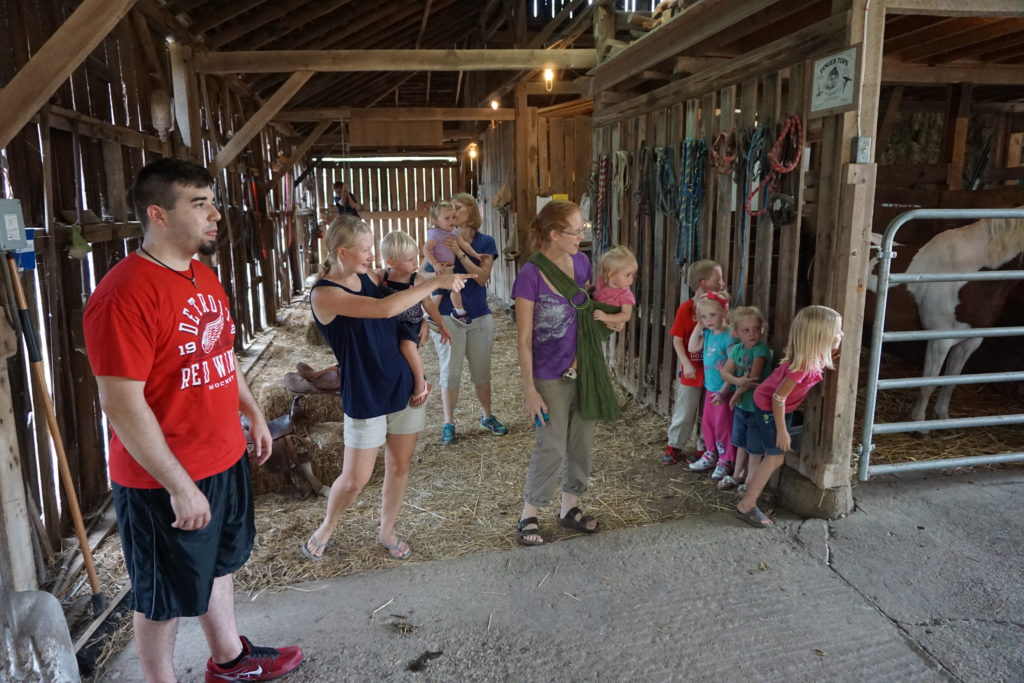 Sebastian the donkey did not want to go the right direction!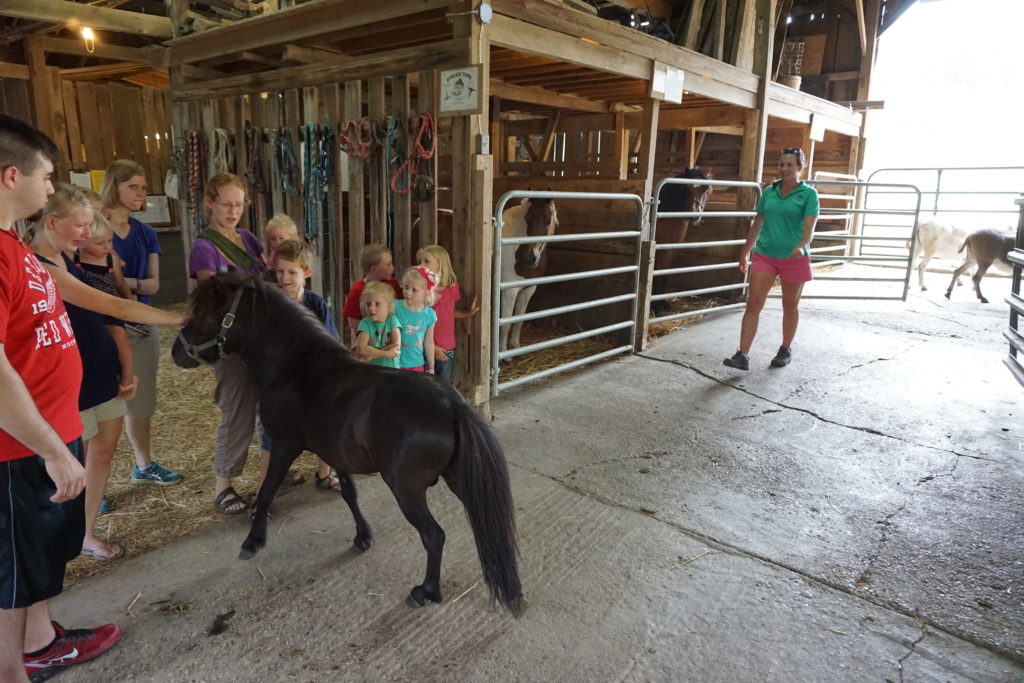 I think the highlight for most of the kids was the chickens! They learned how to properly pick up and hold a chicken, and how to let it go when they were done. I just love how hands-on the time at the farm was!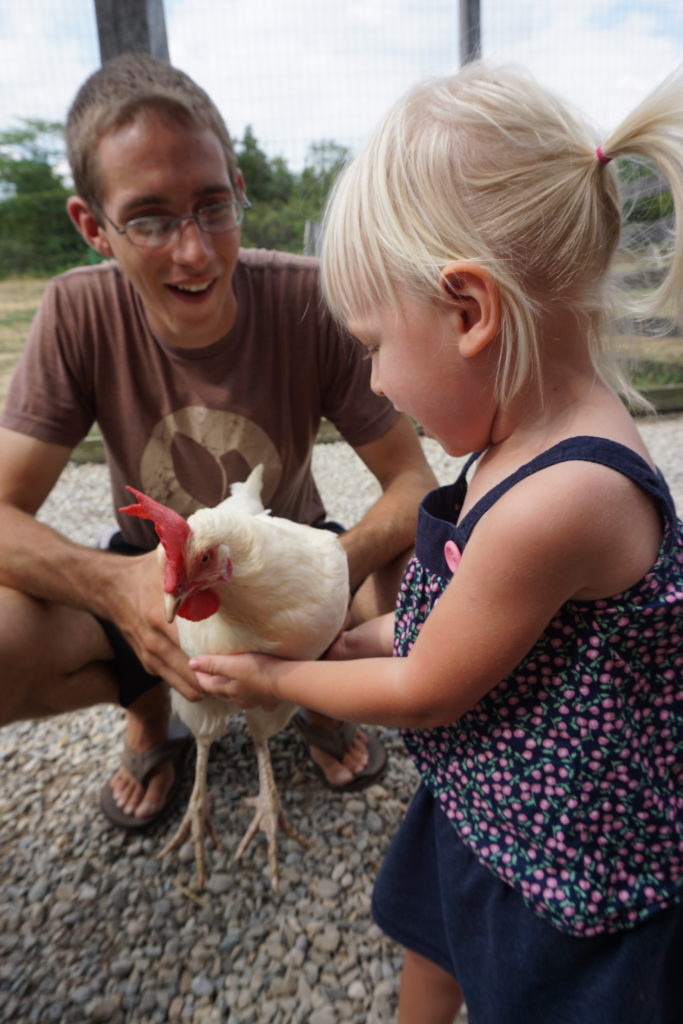 She might have a few of these at home: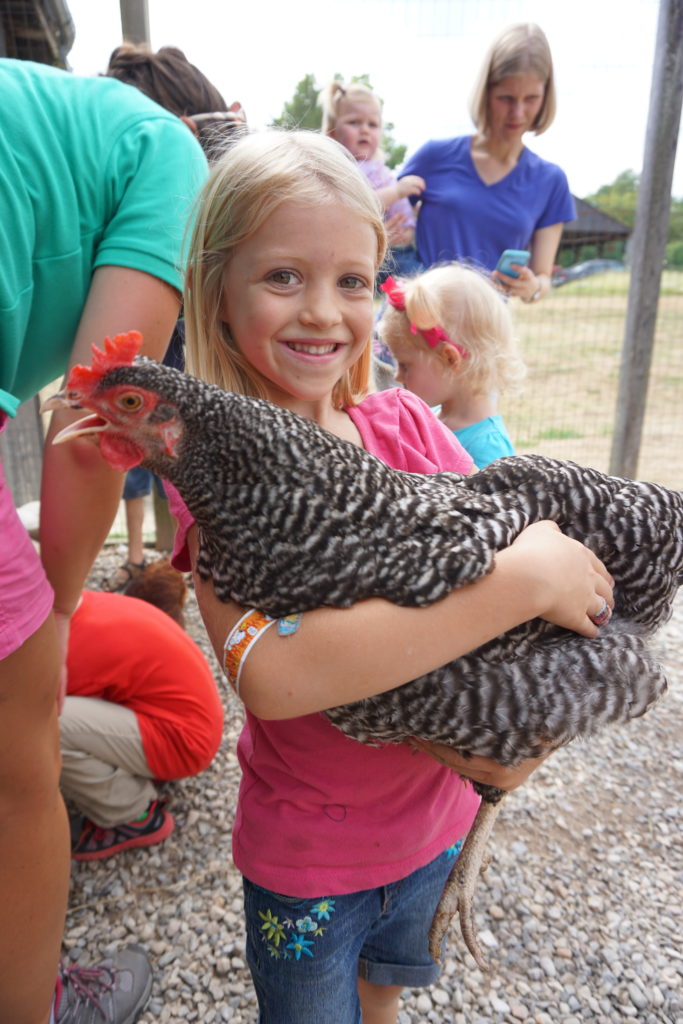 Family!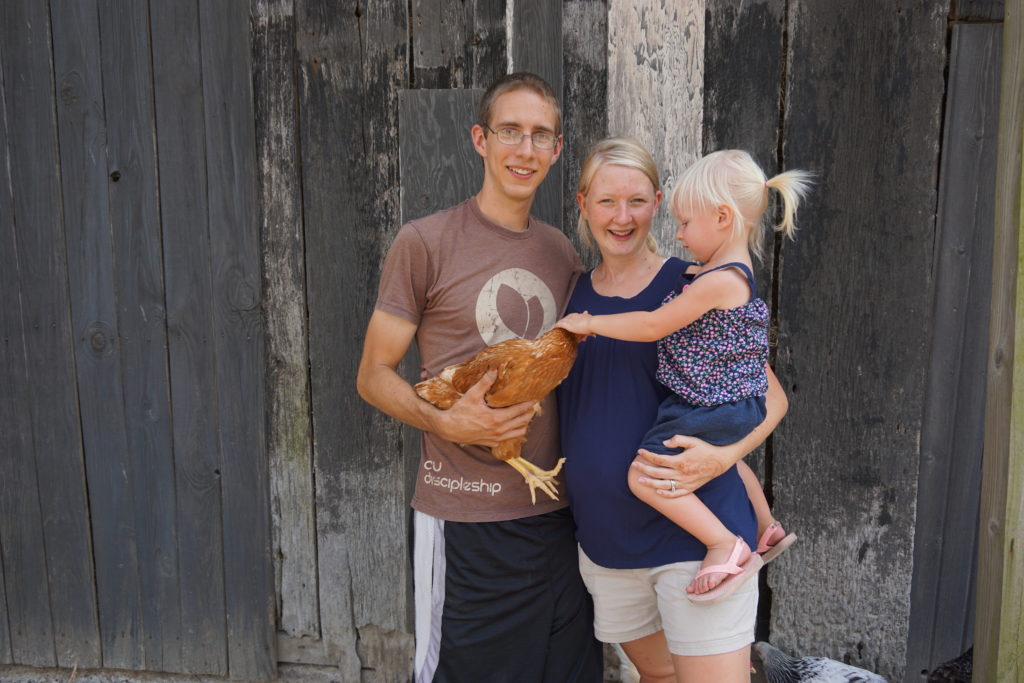 Kyrin was loving the chickens!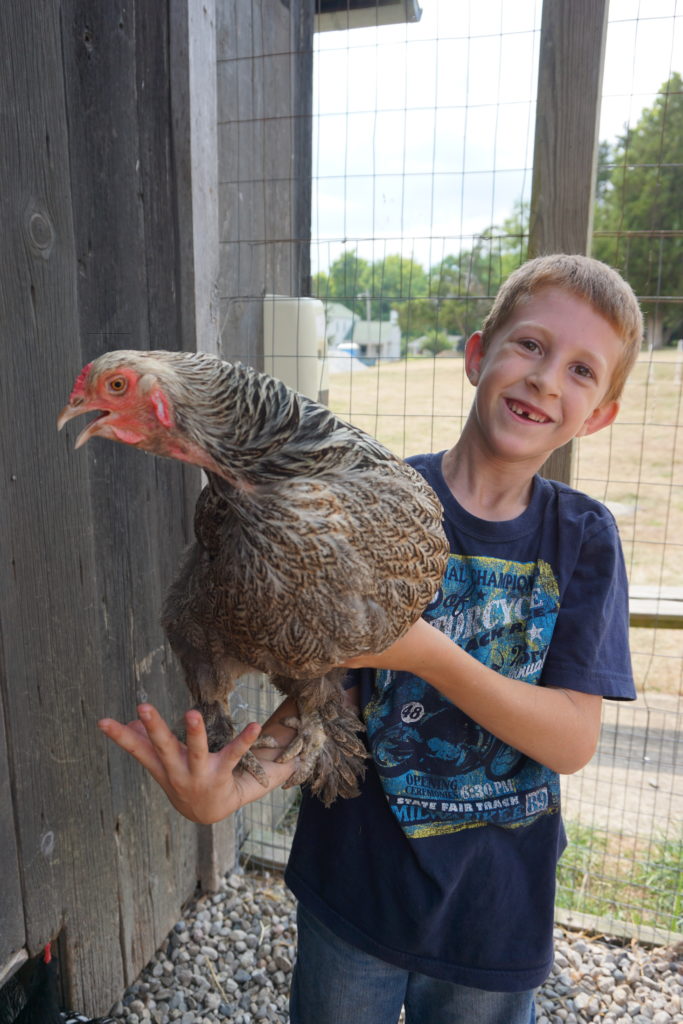 After seeing all the animals, Jenny led us on a little hike into the woods! We all got to pick some flowers on the way to the hiking path.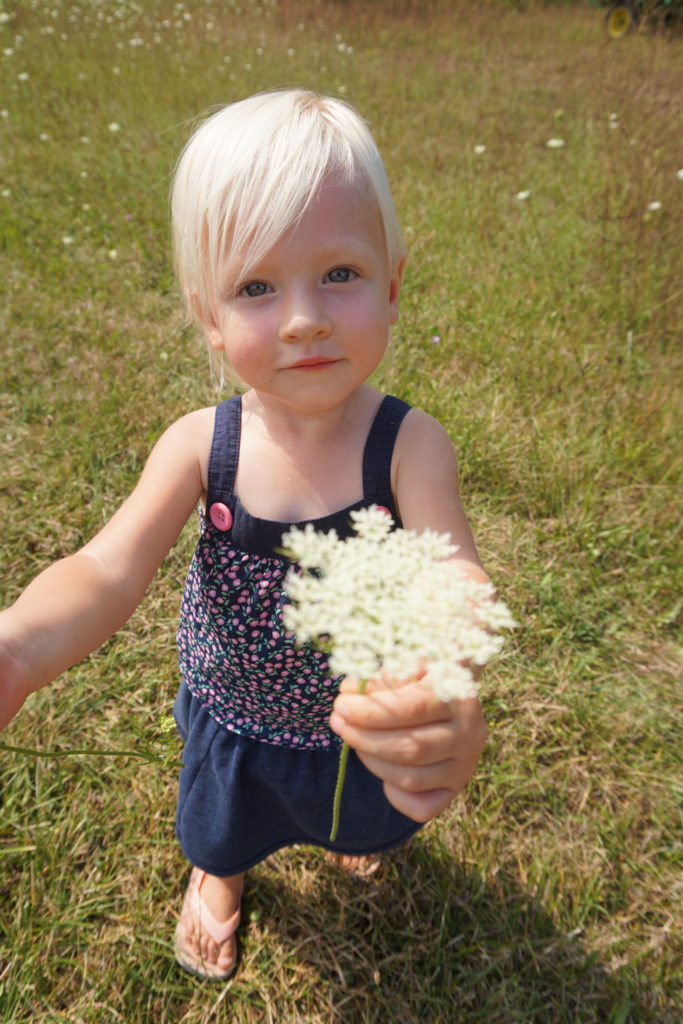 The hiking path was easy, but not stroller accessible.
There are two one mile loop hiking paths, and a tire swing along the way. Usually for a birthday party, the group would do the whole loop, stopping at the tire swing along the way. Since we had so many littles, we just went to the swing. It was the perfect distance and the kids loved it!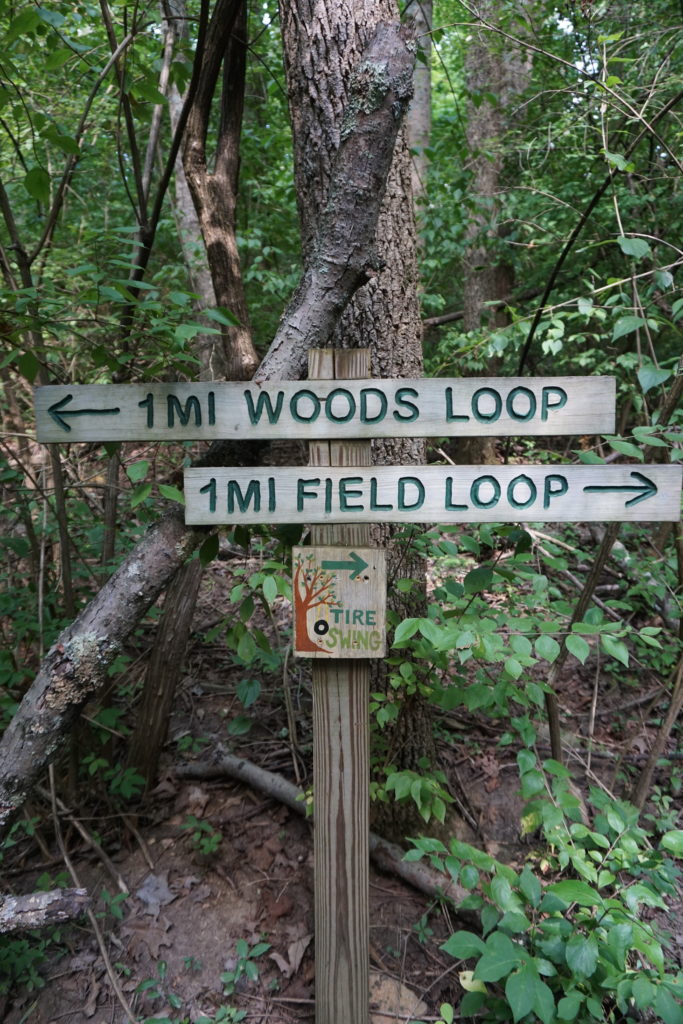 Everyone got a turn on the tire swing!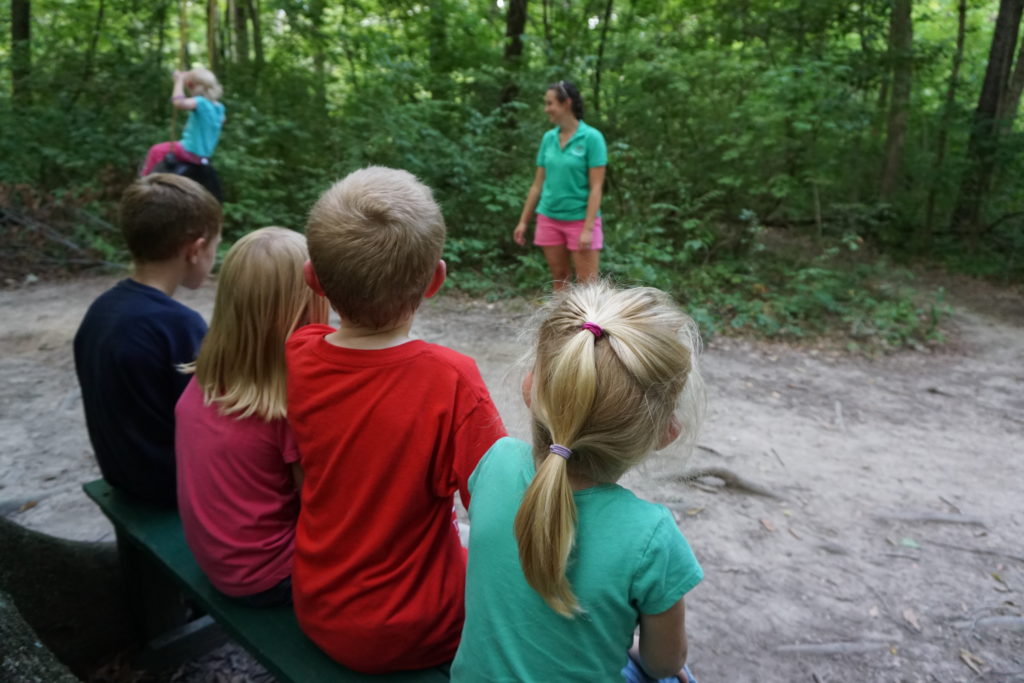 Tera LOVED it!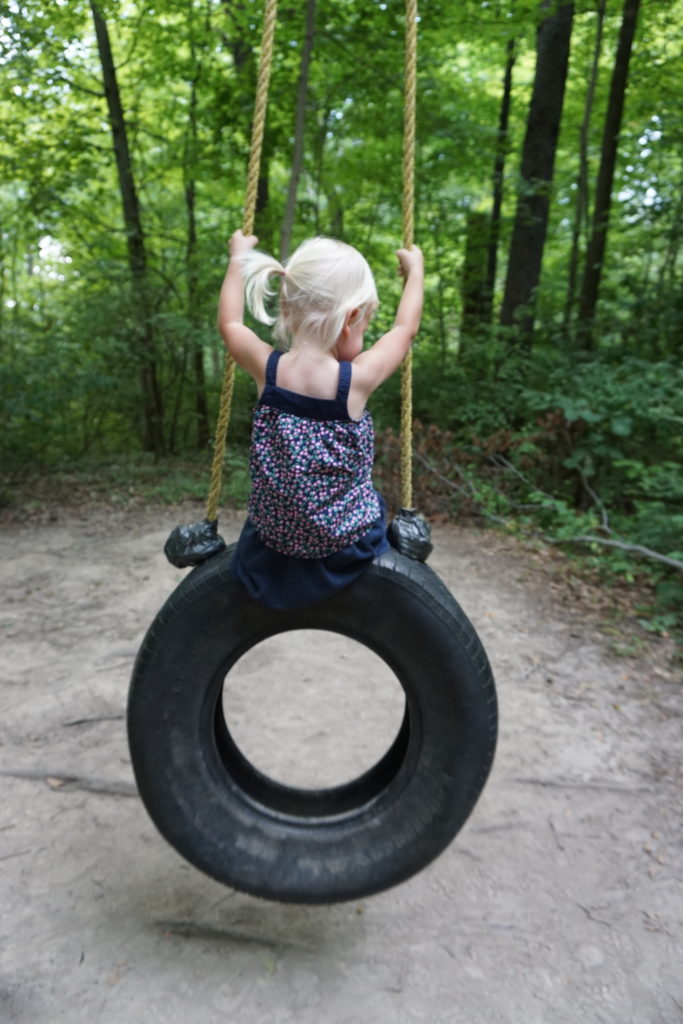 Tera and Sophia are just a few hours apart! Vanessa and I were pregnant together and we are loving celebrating our girls birthdays every year!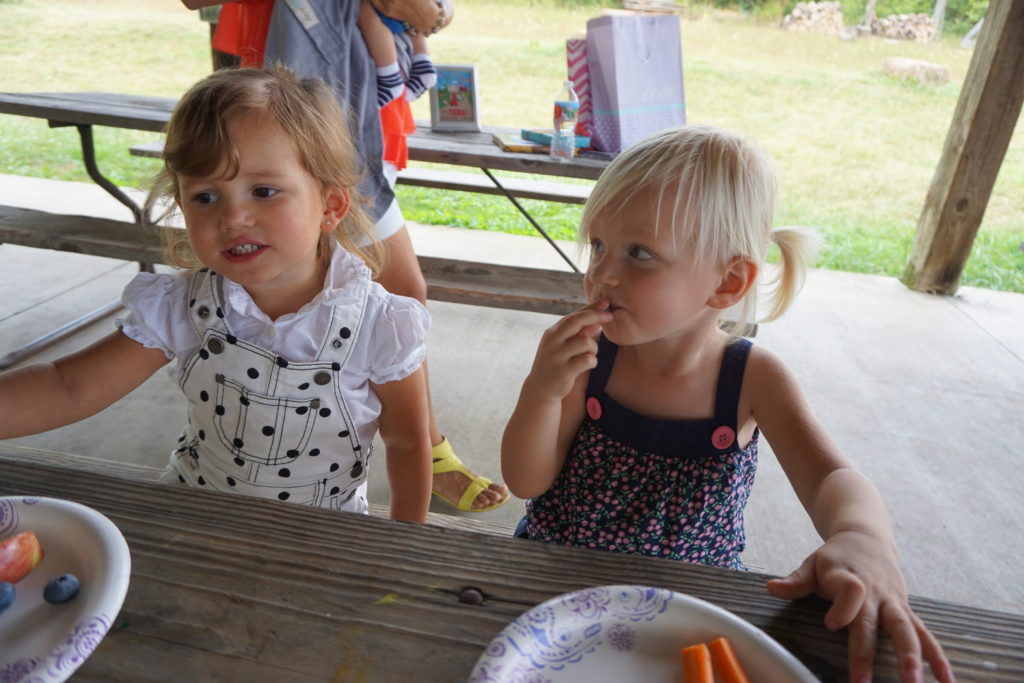 And Kaylee is just a few weeks behind Tera and Sophia! It's so fun having so many little girls the same age (there are 6 little girls within 6 months in our church family!).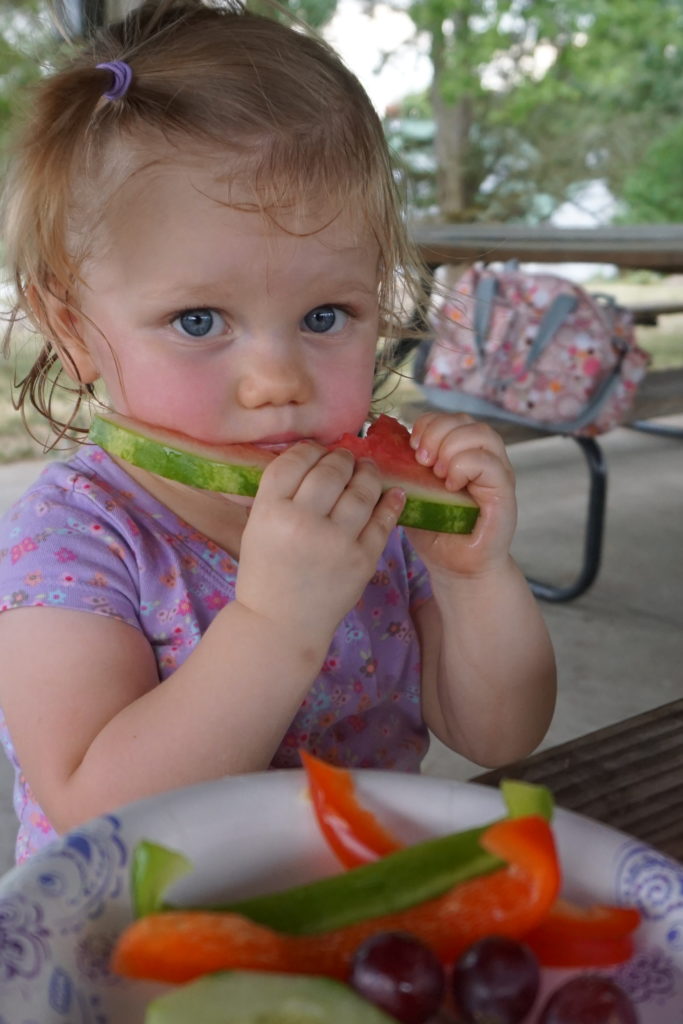 Tera got a cupcake! Because what birthday is complete without a cupcake?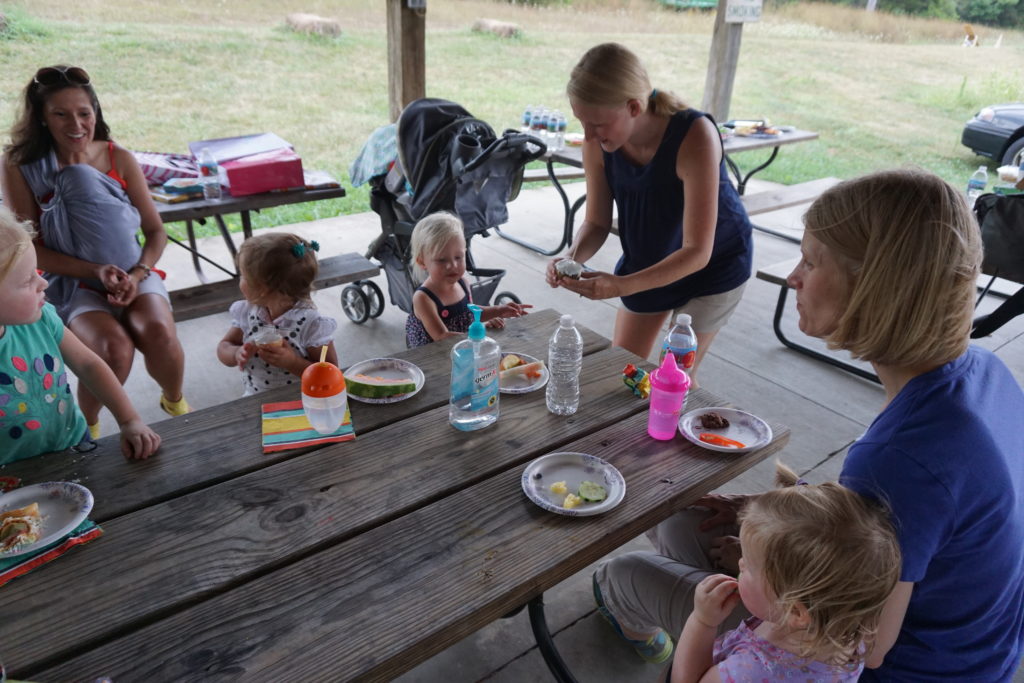 And then she got to open some gifts! It cracks me up how EVERYONE was involved in opening her presents. Hahaha.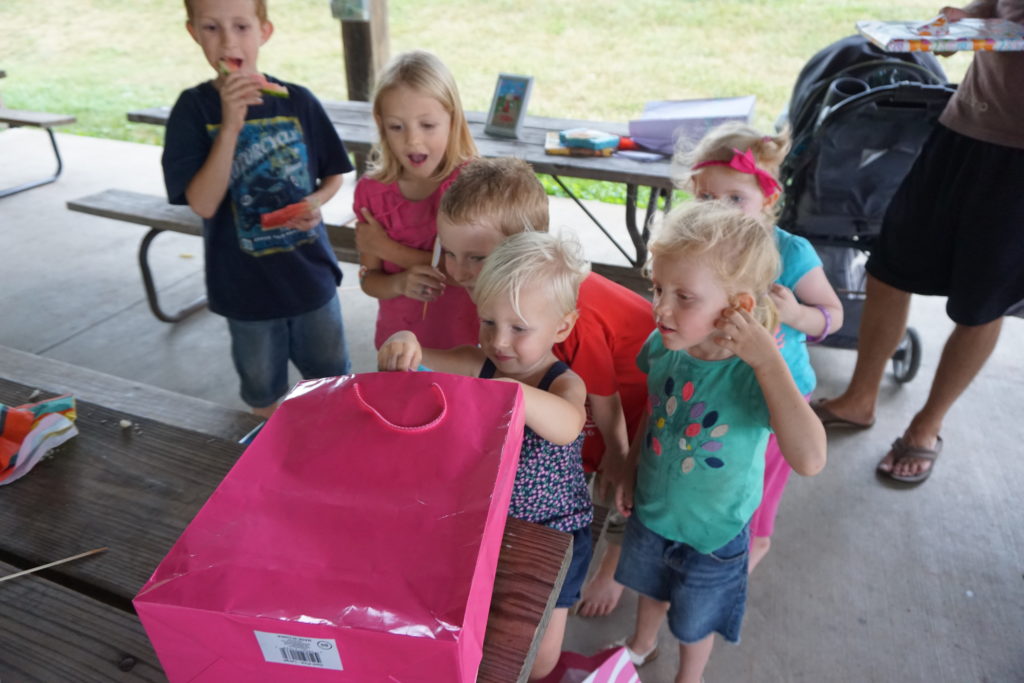 Tera got lots of puzzles for her 2nd birthday!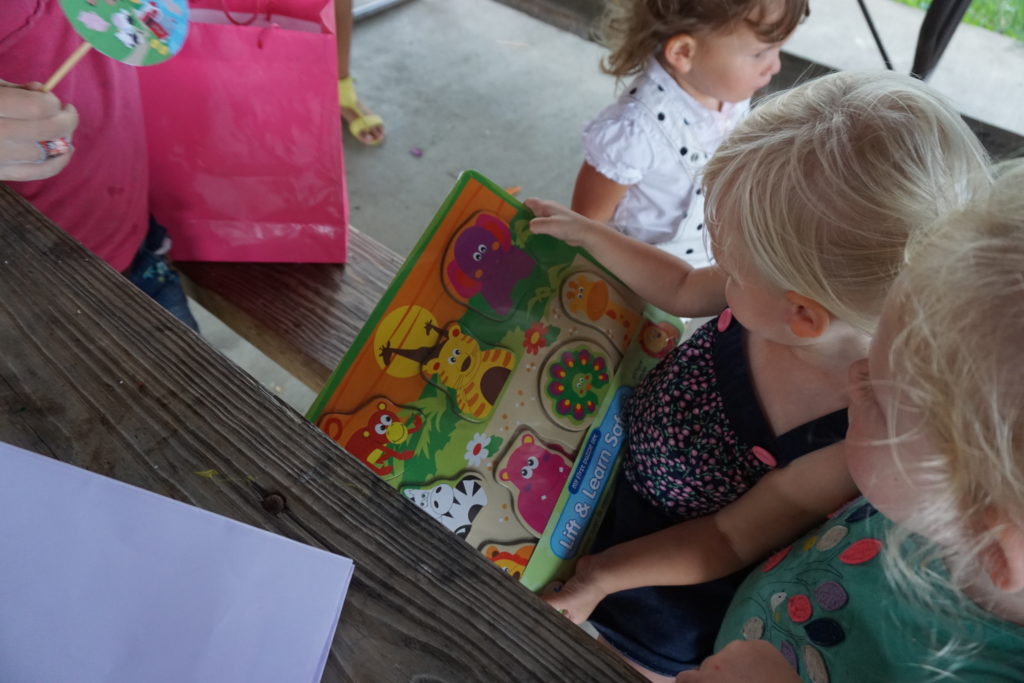 And that was it! It started pouring while we were eating, which was a blessed relief from the heat, but it meant we packed up fairly quickly to leave. Usually, the kids are free to go back to play with the animals or go back to the tire swing.
I think that Tera loved her birthday party and I'm already excited for next year!