Happy Monday!
We are two weeks out from Tera's birthday, and I'm STILL thinking about her party and the birthday presents that she got! Did I mentioned that I loved the farm theme so much??
I think my absolute favorite gift came from the shop Ella and Ezzi, and they are my shop feature for today! I seriously want to buy every single thing in the shop!
Ella & Ezzi handcrafted treasures and toys began when my heart's desire for creativity and quality collided. I wanted to create both toys and treasures that were not only whimsical and fun, but durable and ideal for little ones.
Each item in my shop is handcrafted by me with both the buyer and child in mind. I wanted to create toys and treasures featuring their favorite characters to encourage both educational and imaginative play. Moms and Dads will appreciate the durability of the toys and unique packaging that makes each item perfect for gift giving right out of the mailbox.
I'm Gretchen, mama to 3 wonderful kids; Ella, Ezzi, and Andrew. My passion is to create quality gifts that will last for years to come. I will always strive to choose materials that are of the highest quality even if it means I have to spend a little more for them. I don't believe in cutting corners and I'm a bit of a perfectionist when creating my items. I want each recipient to receive their product in a timely fashion, beautifully packaged, ready to give as a gift!
I enjoy all things crafty, dabbling with graphic designs, the culinary arts, coffee with friends, and relaxing in the sunshine with a fine crafted adult beverage–hey, I have 3 kids under 6! I'm married to my best friend of 12 years and am incredibly blessed to have him as my rock, biggest fan, and amazing father to our kids. Our life is an adventure filled with peaks and valleys, but through each high and low, we remain steadfast in our pursuit of authentic love without agendas. We strive each day to be the very best versions of ourselves. Some days are better than others, but we press on because the alternative is to give up and settle for second best. Our promise to you at Ella and Ezzi is you will always have our very best.
Here are some the favorite items from my shop:
Wooden Memory Tile Games:
(Frozen)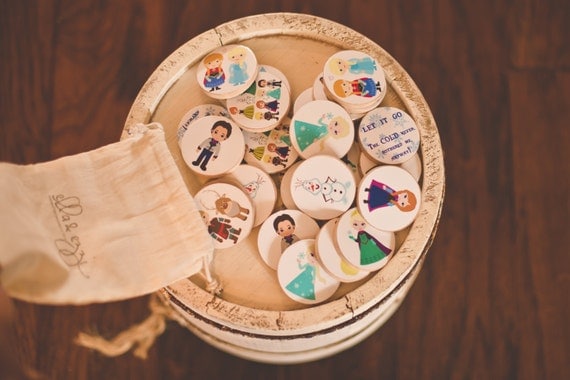 (Camping)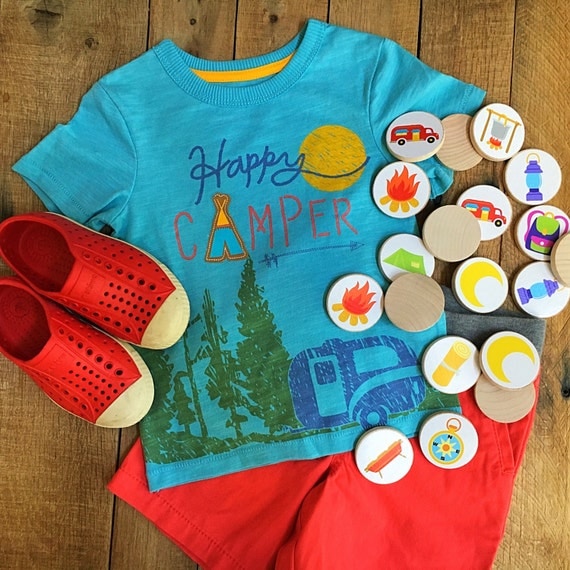 (Barnyard Theme)
Wooden Chore/Reward Boards (these are fabulous for potty training or working towards a reward/goal. Each completed task earns one tile on the board, when the board is complete, the child earns a reward!):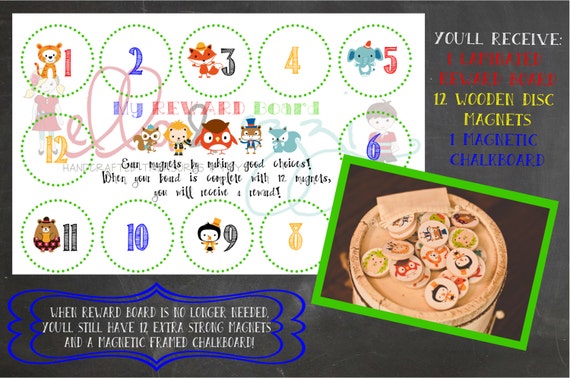 Story Starter Sets (these are fabulous for starting stories! "There once was a _____. And he went to ______"):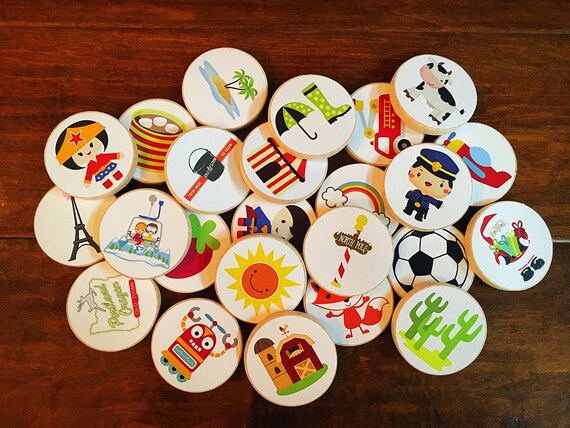 I am also open to custom orders, so don't let what you see (or don't see) in the Etsy shop limit you!!!
Don't forget to find me on social media:
Gretchen is offering my readers a 10% off discount code! Use the code THANKYOU10 at checkout to get 10% off your order! Please take advantage of it!!! I can think of SO many places those story tiles would come in handy- in the car, out to dinner, at doctors appointments, using for homeschool, etc.
Tera received the barnyard memory matching set for her 2nd birthday, and boy does she LOVE it. She received it in the mail, wrapped in this paper with this personalized card. I mean…you guys. I work with a lot of shops, and a lot of shops just sent me their product, which is all fine and dandy. But when I get a product in the mail that goes above and beyond, I just want to shout it out. I mean, how perfect is this present??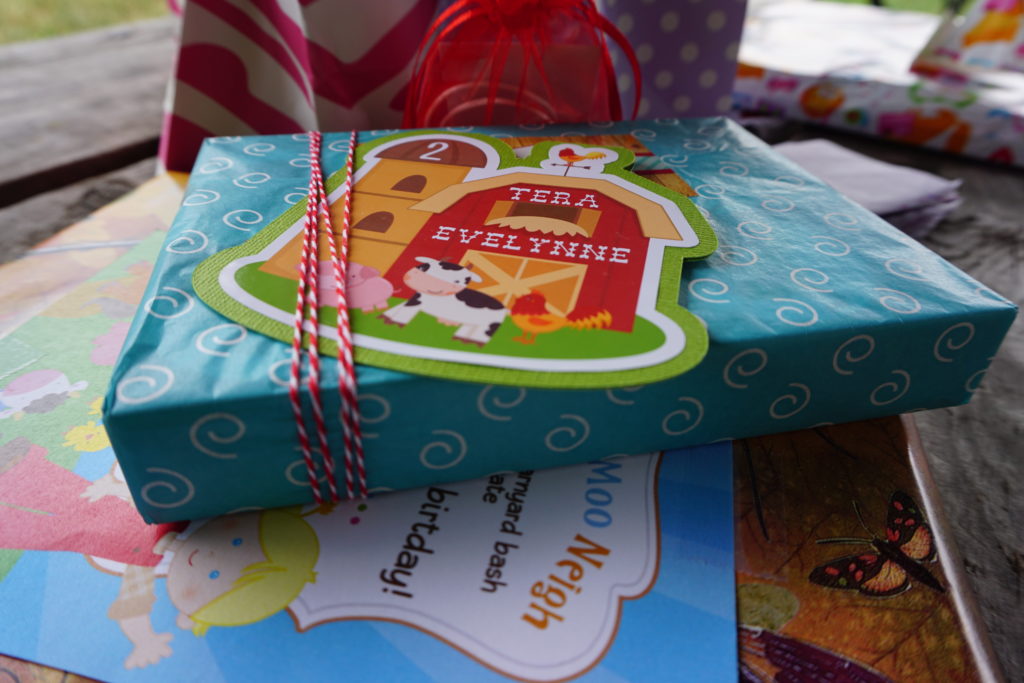 The tiles are just the right size for her to be able to handle…not too small, and not to large. As soon as we opened up the box, Tera fell instantly in love. She has been carrying them around for two weeks now. Although she isn't quite ready for memory matching, her favorite game to play with Daddy right now is matching. Theo will lay them all out, and Tera will pick one. Theo will then say, "Where is the other cow?" and Tera will find it! She's pretty good at it, although she does get a little confused between the farm girls 😉 Hey, she's only two.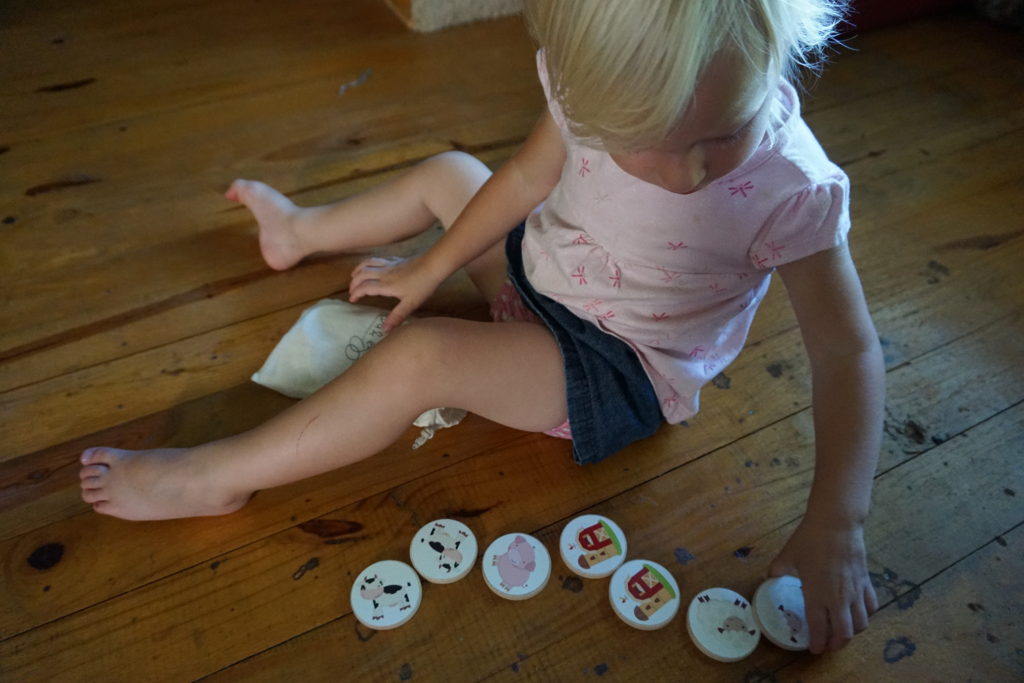 Not only is the idea for a wooden matching game genius, but the characters on the tiles are SO CUTE!!!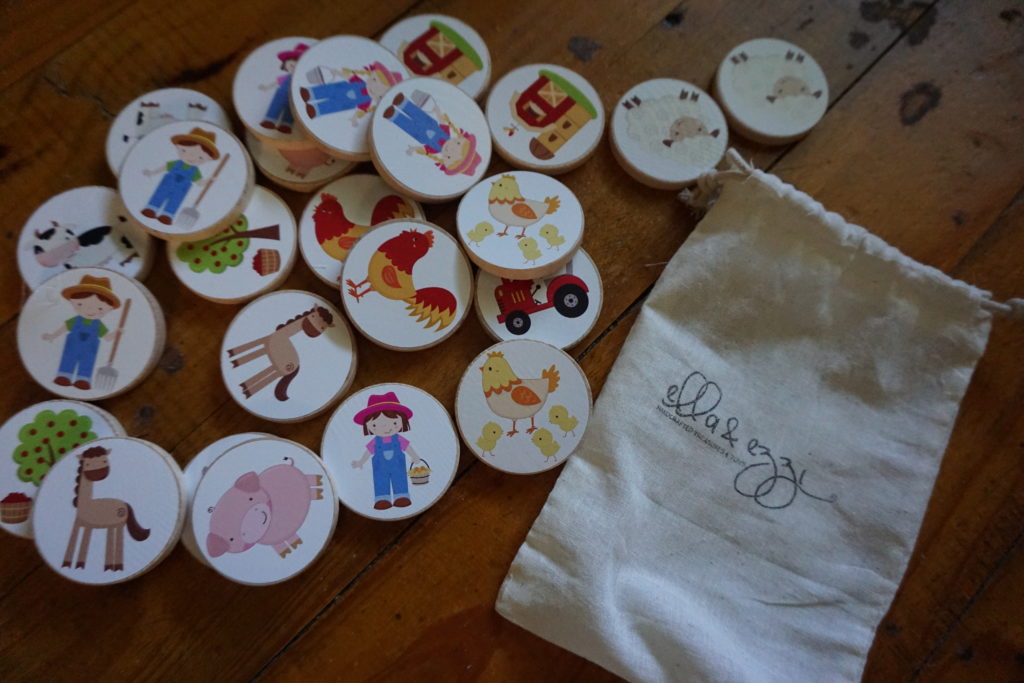 They are so well-made and durable, and that's always a good thing when something is going to be played with by a two year old!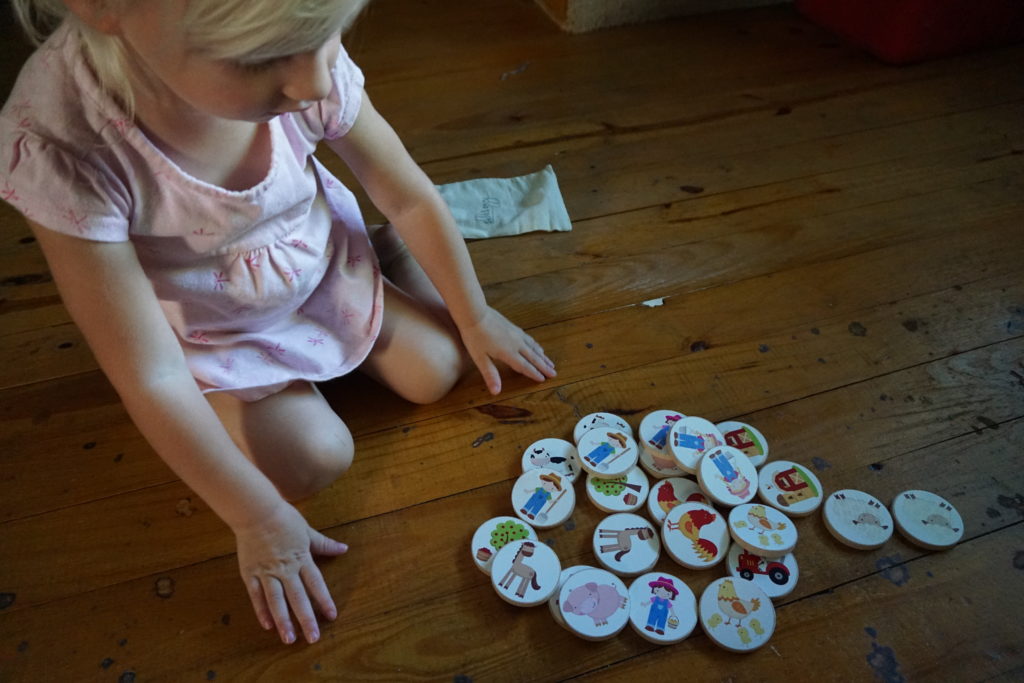 The barnyard set with all the matching tiles. Remember that you can order any of the sets in Gretchen's shop, or you can request a custom order!
No, my playroom floors and my photography are not perfect…but I'm all about being real, and not perfect on this blog space. And I'm being real about how much we LOVE this game!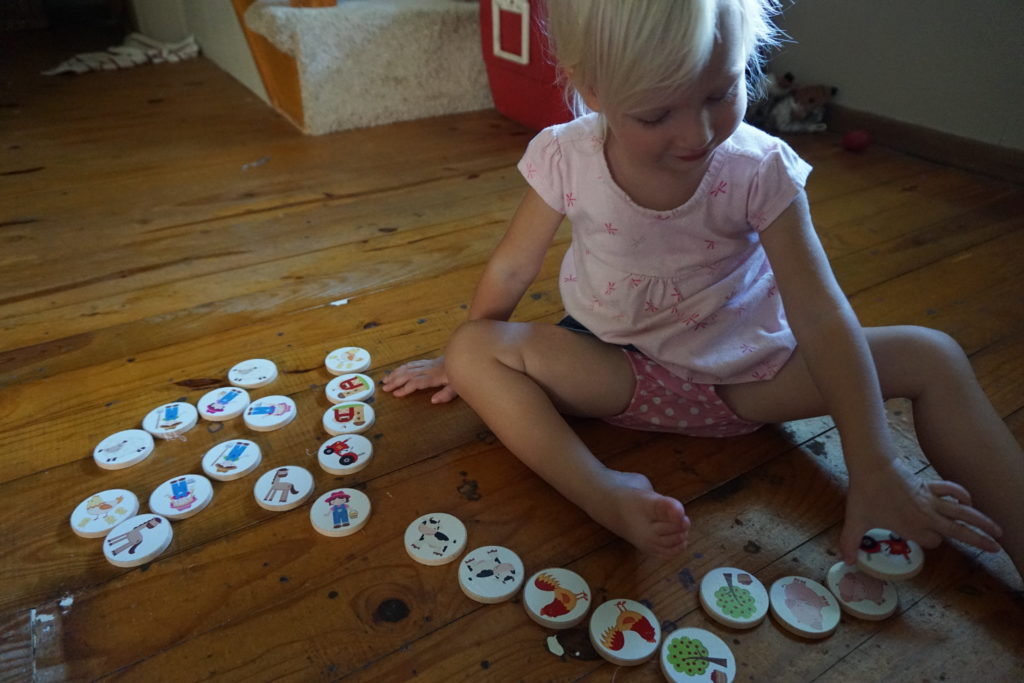 SO CUTE!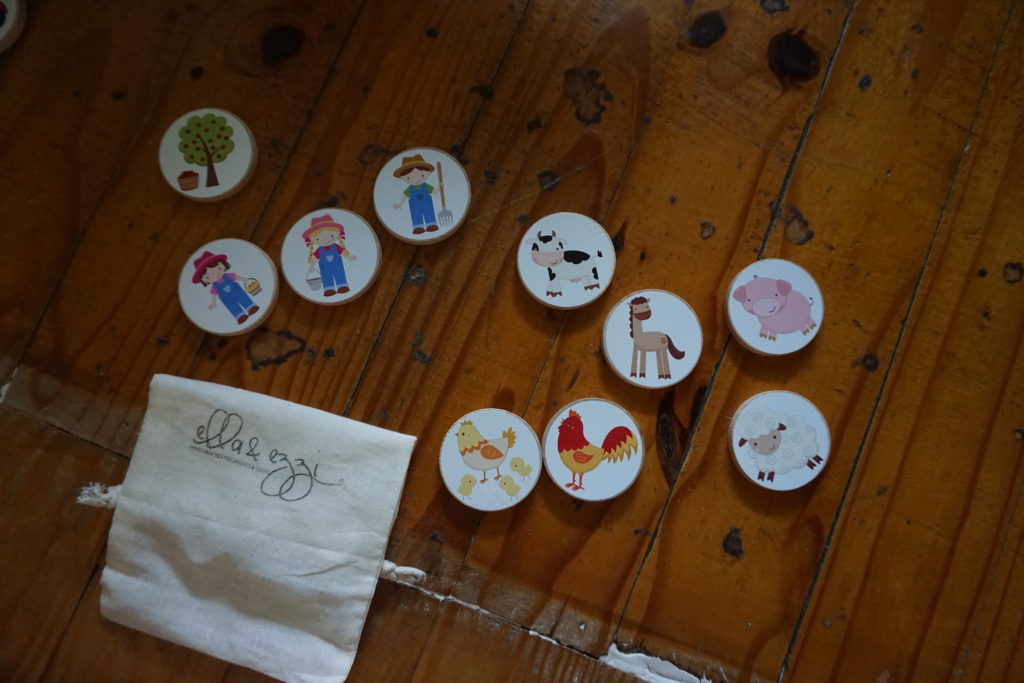 Thanks so much Gretchen for sharing your shop with us today! Don't forget about the 10% off discount!! Take advantage of that!
If you are interested in having your shop featured, please email me at
[email protected]