I just recently came back from my last wedding of the summer. As I attended several weddings this summer, I realized that I have been to quite a few weddings in my day.
This got me thinking, and I thought I would take a walk down memory  lane and make a post about all the weddings I've been to! I'll also post my top five tips for being a professional wedding guest.
To begin my walk down memory lane, I shuffled through my keepsake memory box and found my huge pile of wedding invitations that I've kept over the years. I LOVE wedding invitations, even if I don't get to go to the wedding. I've kept almost all of them, although I realized that a few were missing from my collection. These are organized by year, starting in 2010.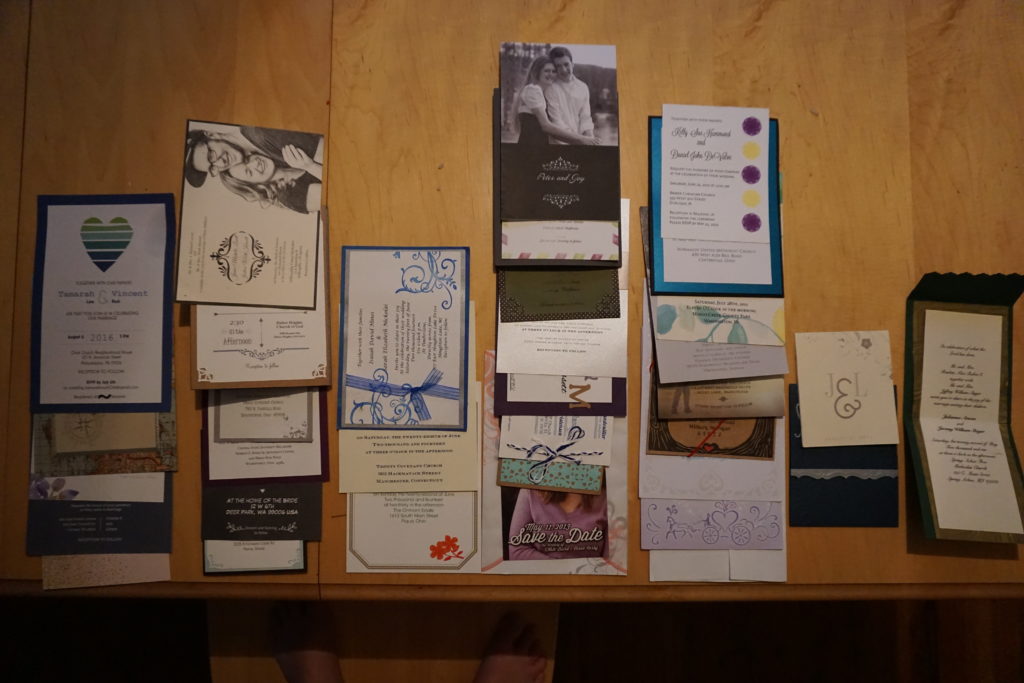 I actually grew up attending my fair share of weddings, although they were very different from any typical American wedding. In Niger, a wedding is a months-long process and includes two different ceremonies- an engagement ceremony and a wedding ceremony. The engagement ceremony is attended only by the men, where the groom's family pays the bride price to the men of the bride's family. Usually the women also get together and make a big meal, but they are never involved in the bargaining of the bride price. The marriage ceremony usually follows a few months later, and it always happens at night. Again, the men and the women celebrate separately, until it is time for the groomsmen to come and kidnap the bride from her house. The bride and the bridesmaids are usually hiding in the innermost room of the house, all covered from head to toe so the groomsmen are unable to tell which one is the bride. If they are lucky, the groomsmen borrow a car and kidnap all the ladies and take them to the new residence of the bride and groom, which is usually at the groom's parents house. Then, everyone dances the entire night away outside of the new couple's house, while the new couple (or at least the bride) has to stay inside.
I spent my whole childhood going to weddings like this, so I was thrilled at 18 years old to be able to attend my first American wedding! My cousin married his bride, and that was my entrance into wedding after wedding after wedding. It's become quite the routine for Theo and I (or my family) to attend weddings!
2009
Caleb and Keri//Ryan and Shelley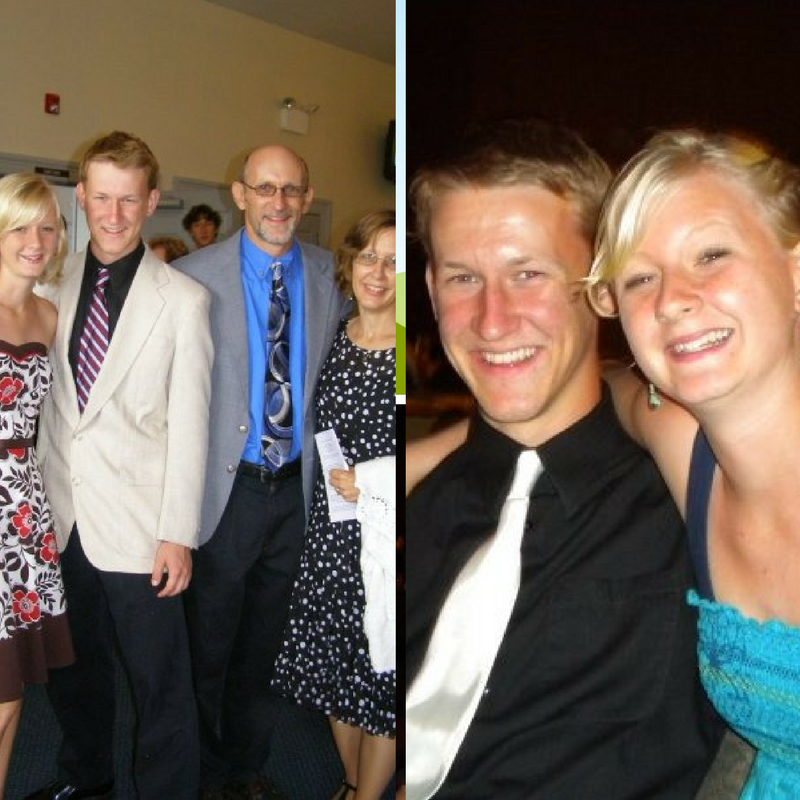 2010
Daniel and Victoria Meade//Ben and Abby Kilian//Jeremy and Juliana Slager//Chris and Kelly Opiela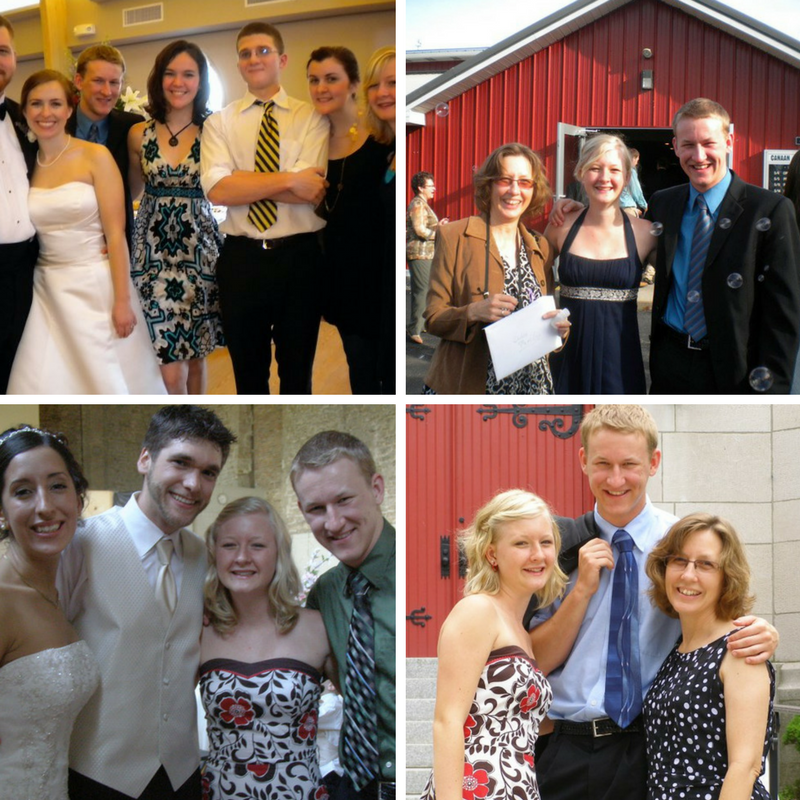 Levi and Shannon DeValve//Nate and Erika Gould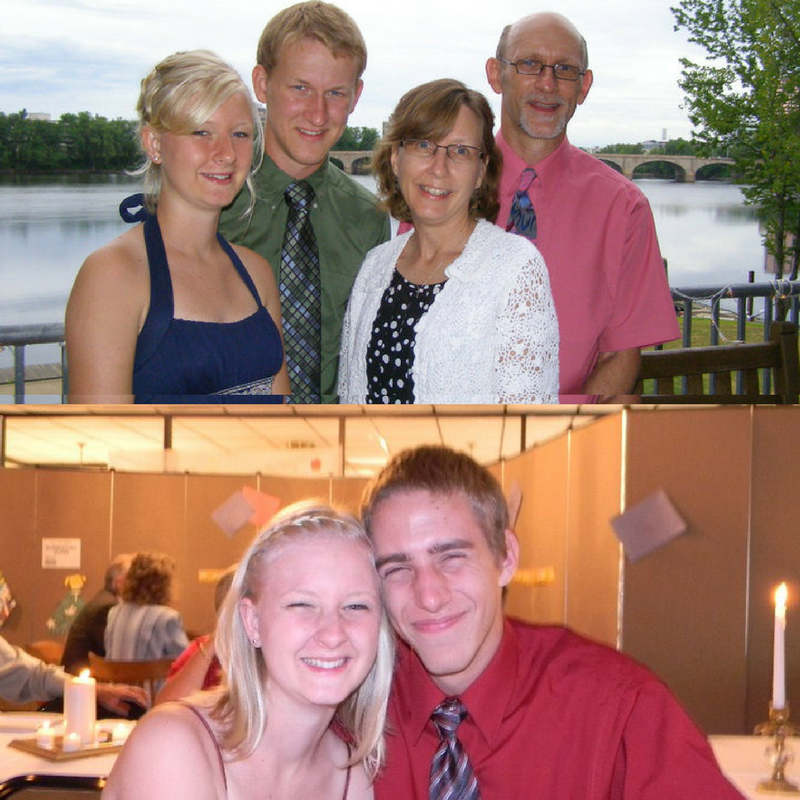 2011
Russell and Melissa Moore//Clayton and Kim Grubb//Jon and Laura Demers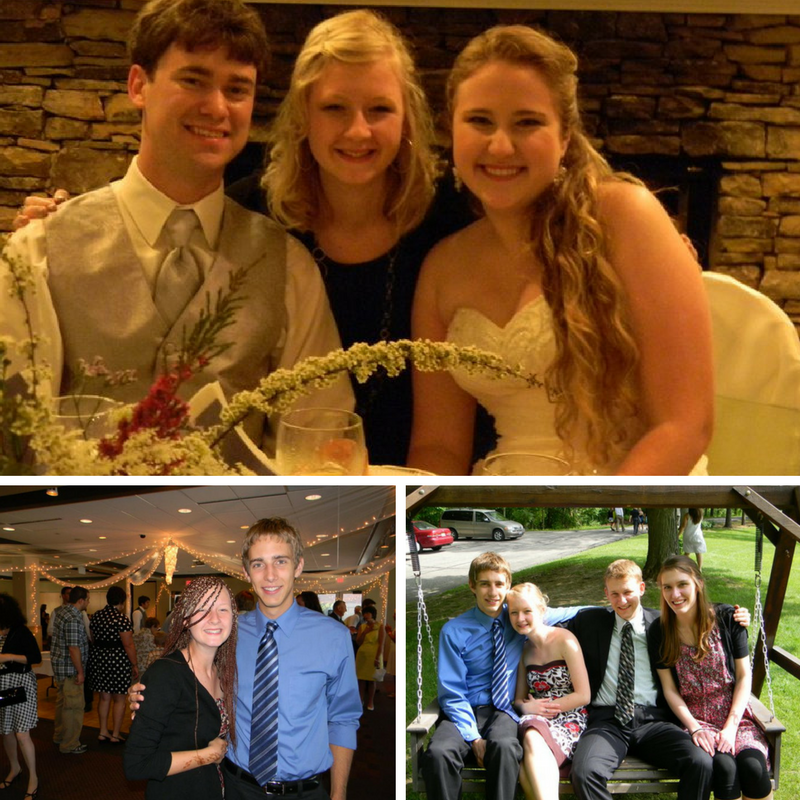 2012 (this was also the summer we got married!)
Dan and Kelly DeValve//Alex and Alex Shepherd//Collin and Jess Mitchell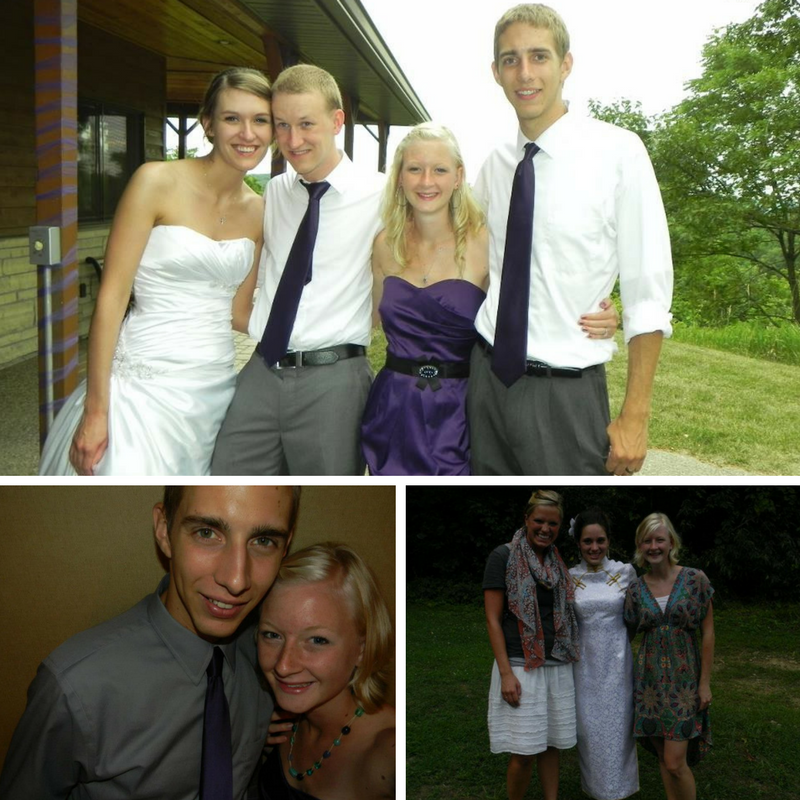 2013
Peter and Joy Day//Collin and Jenny Barrett//Matthew and Mary Bassett//Megan and Chase Edlin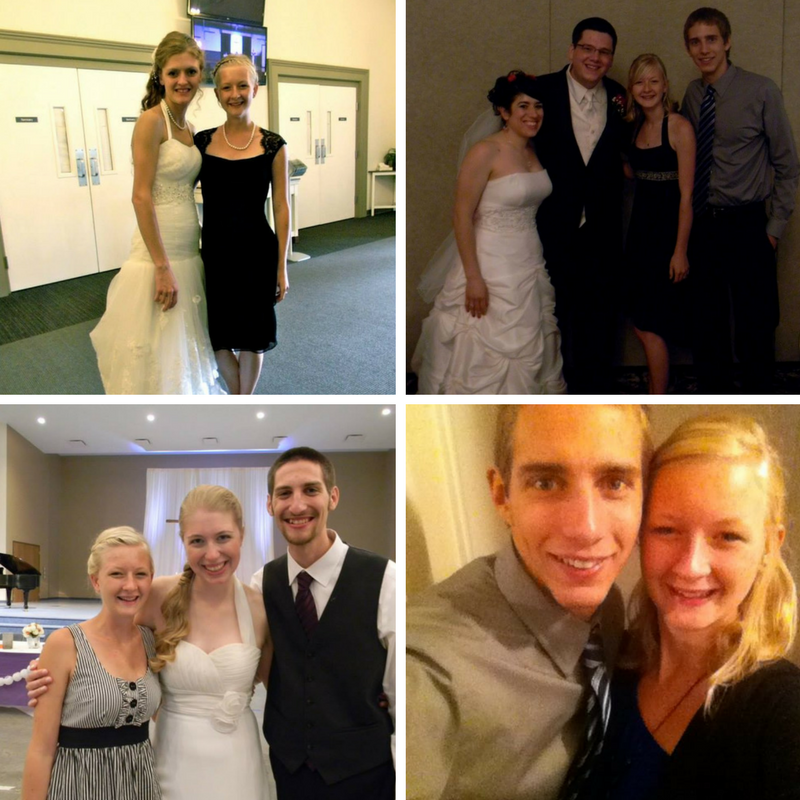 2014
David and Jenny Stevenson//Joel and Megan Van Campen//Isaiah and Sarah Hines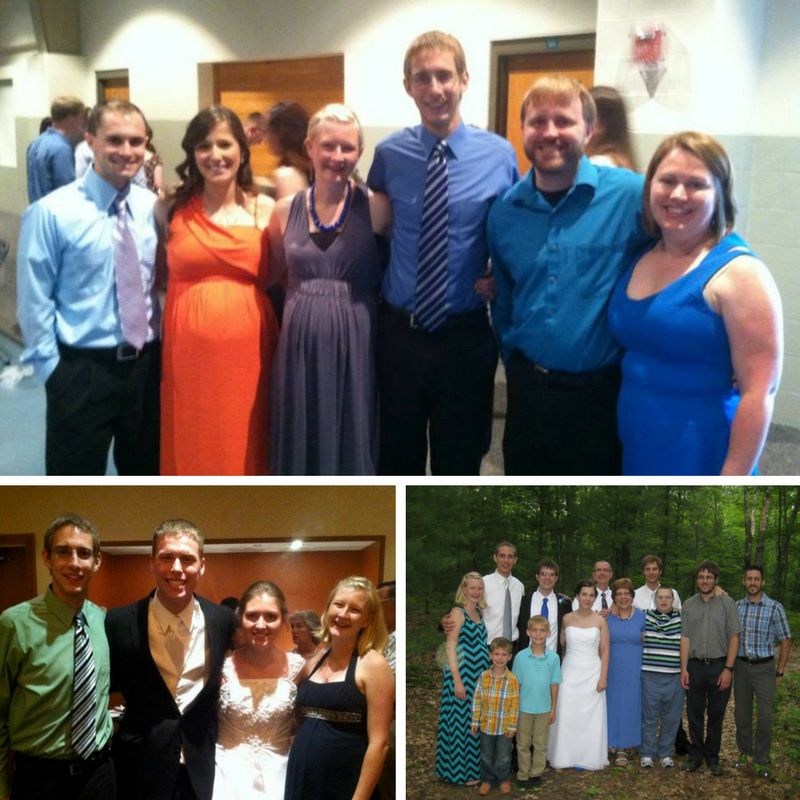 Jacob and Katie DeValve//Ryan and Melissa Gillett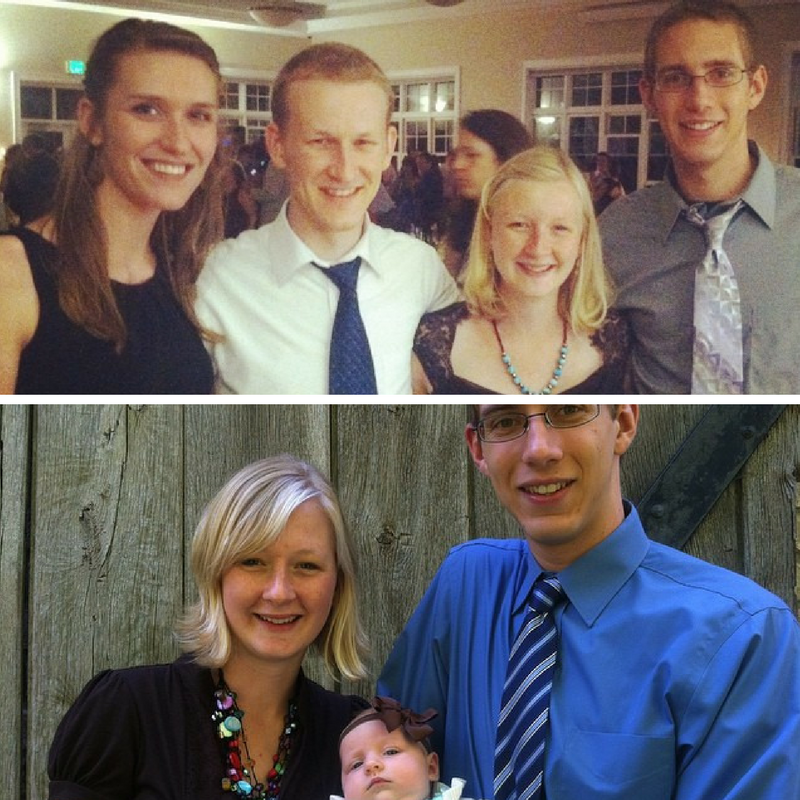 2015
Josh and Jamie Kinnett
2016
Stephen and Abby Morris//Vincent and Tamarah Bush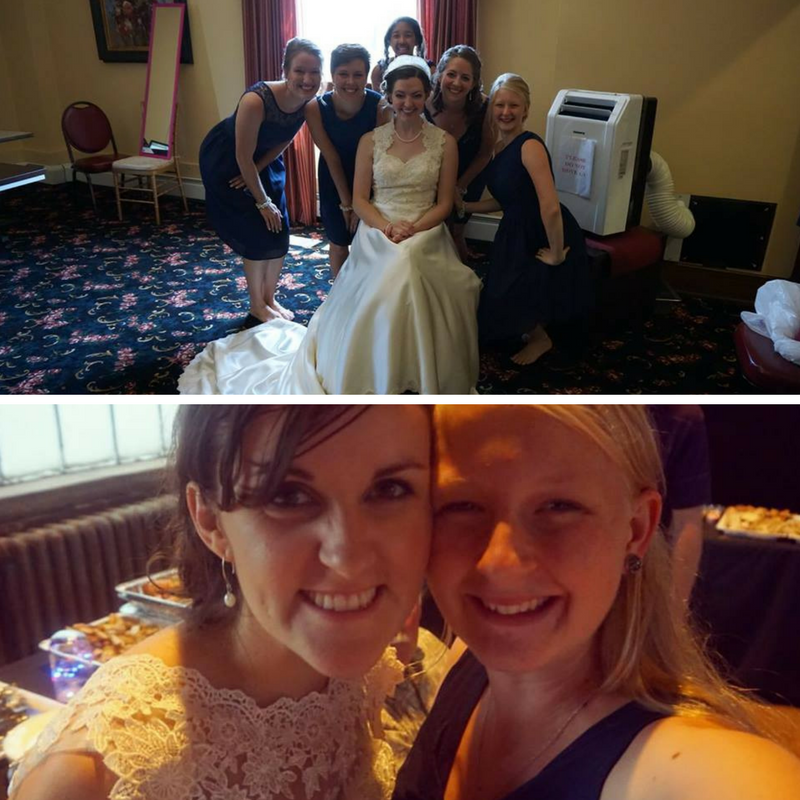 As you can see, we average juusst a few weddings every year! Honestly, I love attending weddings. It's so fun to see the culmination of dating/engagement, and seeing the couple vow to each other for life. Unfortunately, I know that it doesn't always end that way, but for the most part we have seen great enjoyment in seeing all of these couples committed to each other and following Christ. It's also really cool to see where the years have led these couples, and what they are doing now with their lives. Not mention all the kiddos that are running around as a result of these unions!
In conclusion, I just wanted to leave you all with a couple wedding guest tips:
Yes, you can wear the same dress! Over and over! As you can see, there were several dresses that I wore multiple times to different weddings. I just made sure I wore them to weddings that different people would be at. For example…I knew that NO ONE the same would be at my cousin's wedding and my friend from college's wedding. You don't need to buy a new outfit for every wedding!
You can tell the style of the wedding and how to dress for a wedding by looking at the invite. This one is a little bit tricky and takes a little more practice, but you can tell the level of "fanciness" based solely on the invitation. If the invitation is one piece of paper and looks DIY, usually you can dress down a bit. If the invitation looks like was special-ordered, it's usually a black-tie event. Look out for other words on the invitation like "hors-doevres", "ballroom", and "light reception"…these will give big clues to the type/style of wedding and therefore what you can expect to wear/see at the wedding.
Never dress in the colors on the invitation. I don't know where you stand on wearing white to a wedding, and I'm no professional stylist, but one thing I do know is to avoid any of the colors on the invitation. Usually, this indicates the color palette of the wedding and one of the colors will probably be the colors of the bridesmaids dresses. The last thing you want to do is be mistaken for a bridesmaid all night long.
Check before bringing your kids. Proper etiquette states that the names of anyone invited should be listed on the envelope. However, many people don't know this and just address the invitation with "Theo and Suzanne Hines", even though Tera is also invited. But, this can be tricky because what if they actually meant to just invite Theo and Suzanne and leave Tera at home? I always check in with the bride before assuming that Tera/children are invited to the wedding. I've actually been to several weddings now where Tera was not invited and it wasn't clear to me until I double checked with the bride.
Don't expect to have a reunion with the bride/groom. This happened to me at our wedding, and I found it frustrating! I found that most family who were there wanted a reunion! Well, as the bride… I had way too much on my plate to throw family picnics and get-togethers into the weekend. As a wedding guest, don't expect to have any deep or long conversations with the bride and groom. They are very busy and stressed, and it's important that they just enjoy the day to the fullest without feeling pressure to build outside relationships. If you are traveling from far away and really want to catch up, that's great- but realistically, it's probably not going to happen. Lower your expectations in that realm and just enjoy the day!
What about you? Do you attend a lot of weddings? What have you learned from these weddings? Do you have any tips for being an awesome wedding guest?
Come back tomorrow for my recap and some tips on being a bridesmaid!