Yesterday I published a post about all the weddings I've been to, and how I've kind of become a professional wedding guest. I mean…here is a picture of most of the wedding invitations I've collected over the past seven years..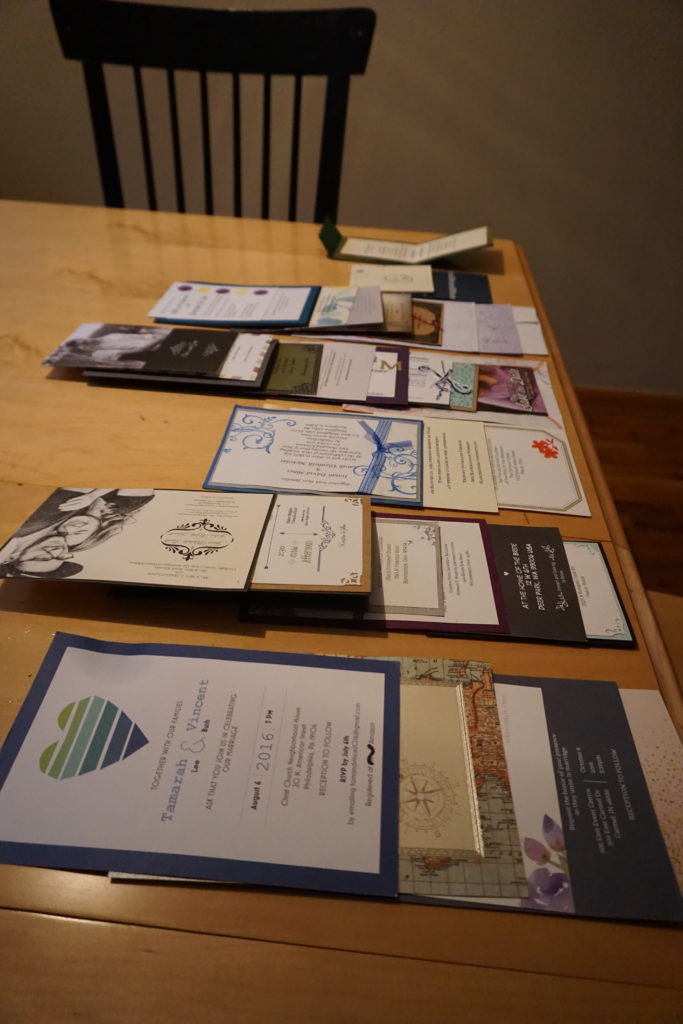 But I've also been in quite a few weddings, which is a whole different story! I've only been in five weddings, which I think is pretty typical for a young lady of our generation. Even if it's not above average, I wanted to include a few tips I've learned along the way!
My first time I was asked to be a bridesmaid was in my friend Sophie's wedding.
This wedding was a Nigerien wedding, and so the customs and cultures were much different from an American one! In Niger, the bride picks out a type of cloth for everyone to get matching outfits made. Everyone who can afford to buy a new outfit usually gets an outfit made in this cloth, and the bridesmaids have their cloth made into the same outfit. Here was my outfit, specially picked for me: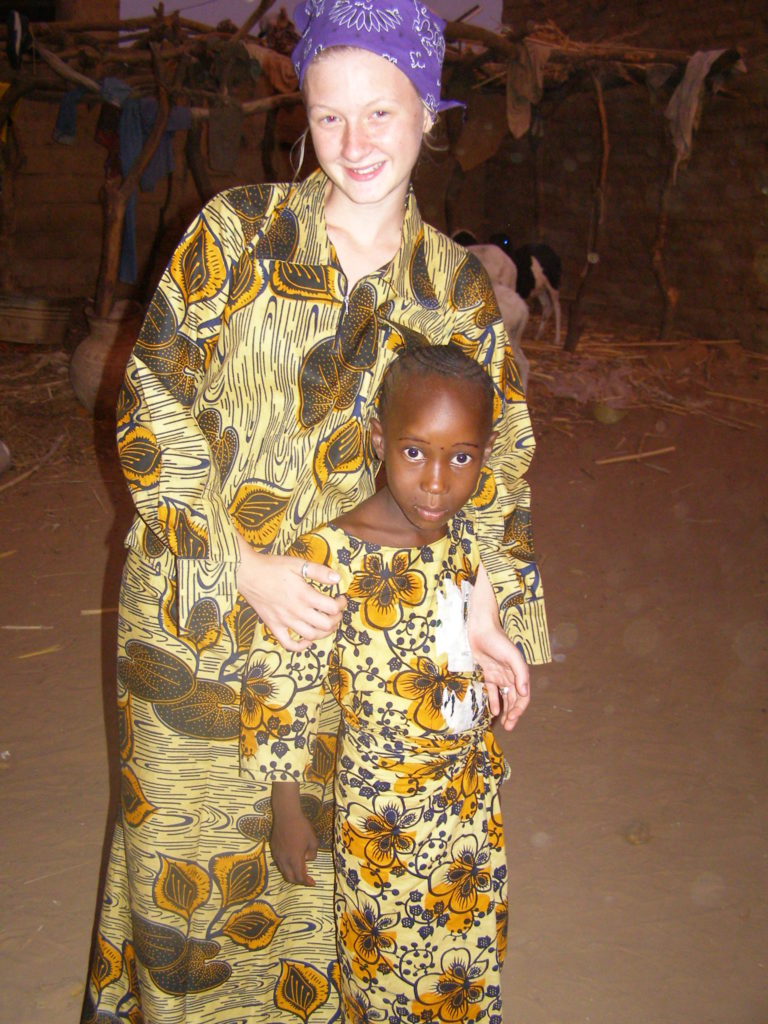 It even had pockets on the butt/thigh region! The bride's Mama (who was like a second Mom to me) probably told the tailor to add some butt pockets so the poor white girl with a tiny butt had something back there. HAHA.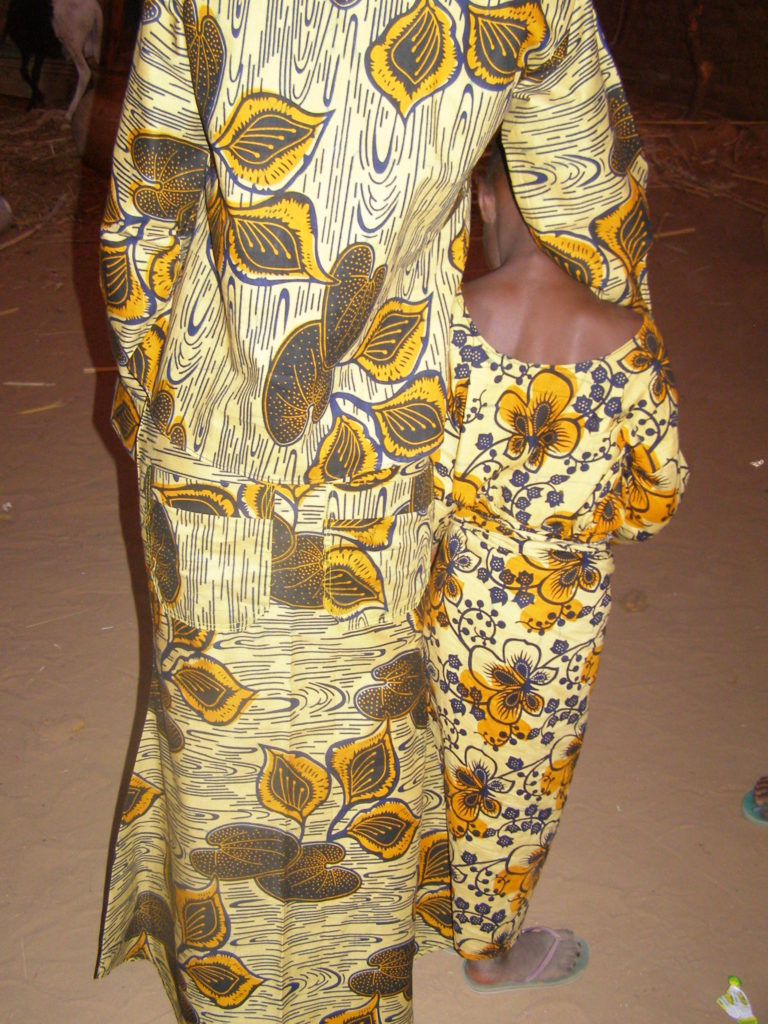 Being a bridesmaid in a Nigerien wedding means that you are willingly locking yourself in the back room of the house with the bride, who is not allowed to go out and be seen. You all sit in a sweltering room and greet guests as they come in. You are responsible for getting the bride dressed, putting her makeup on her, receiving the guests, bringing the bride her food and water and just being her companion. Things get really fun around 10 pm at night when the groomsmen come to steal the bride. Yes, steal her away to her and her husbands new home. Then, the bridesmaids have a serious job: fool the groomsmen and pretend they are the bride so they take the wrong girl. Of course, this is made way easier when everyone is dressed in the same/similar outfit!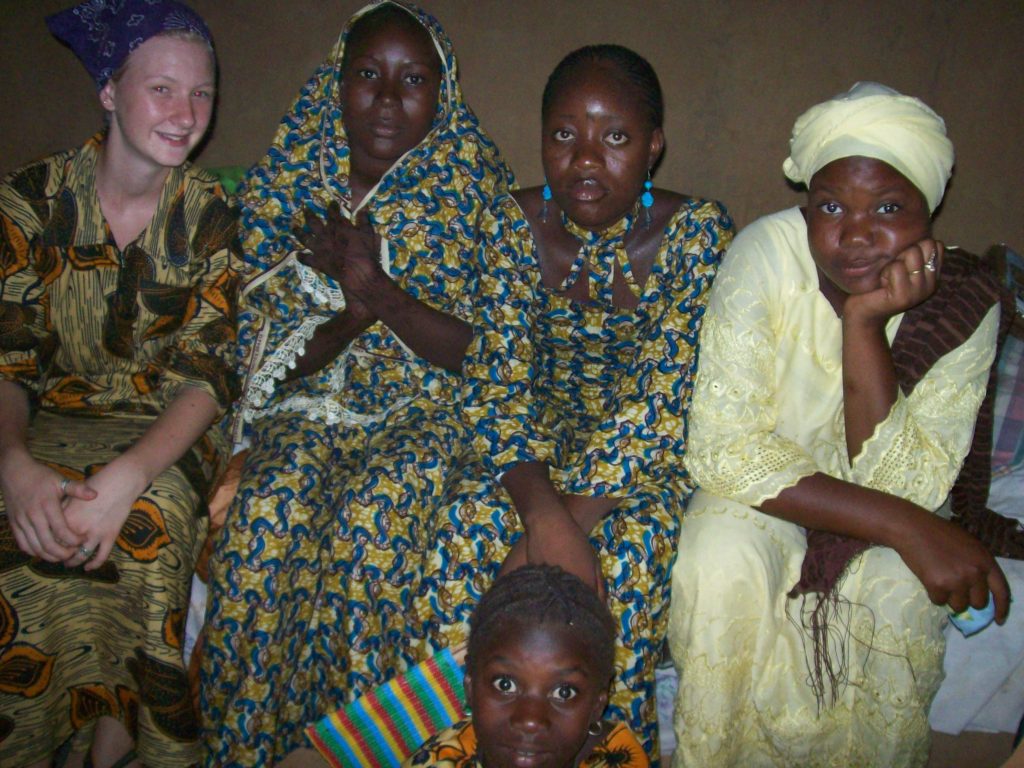 In Sophie's wedding, when the men came, they all came on motorcycles and grabbed ALL of the bridesmaids. They had one car for the bride, but I'm pretty sure they each just grabbed a girl and threw her on the back of their motorcyles. It was a wild ride, let me tell you! When we arrived at the new house, Sophie had to go straight back into the back room and wait for her husband. Everyone else gets to go outside and dance on the makeshift "dance floor", which looks more like a wrestling wring than a dance floor. The dancing and partying usually goes all night….and, no…the bride does not get to participate!
The next time I was a bridesmaid wasn't until after I was married. I got married in 2012, and both Theo and I were the first of our friends to be married (although most followed suit that summer or soon thereafter lol).
That same summer, my soon to be sister-in-law Kelly asked me to be a bridesmaid in her wedding, and of course I said YES! Theo was also a groomsman, so that was a whole lot of fun!
The following year, my friend Joy got married and I got to be in her wedding, too!!
Joy and I have been friends for a loooong time, so the this was such a special day for me. I may or may not have cried my eyes out the moment that she put her dress on. It just seems like we have grown up so fast, and I am so proud of the woman she has become. And I was just so dang happy for her. It was such a beautiful and fun day!
The next year it was Theo's turn to be in two different weddings! He was in our friend Josh's wedding and then his brother Isaiah's wedding. I got to play a big part in both of those weddings, too. I was an "errand girl" and just stepped in to help whenever I could!
This past summer, I was asked to be in two different weddings! Of course I couldn't say no!!!
Abby asked me to be in her wedding and I was so excited I cried. I have some amazing friends, and some amazing marriages that have been formed. I do not take it lightly when one of them asks me to stand right next to them on their special day. It's such a privilege.
Tam called me right after she got engaged, which also happened to be right after I found out that I was pregnant (like, the same day). Before she could even ask me, I said: "Not October! I'm having a baby!" Thankfully, it all worked out and I was able to be there for Tam and Vince's special day, too!
And that is my experience being a bridesmaid!
Just like yesterday, I thought I would include several tips I've learned along the way:
You are quite literally, the brides maid. I cannot say it enough: fulfill that responsibility to the bride! If she needs water, get it. If she needs to pee, hold the dress. If she needs to vent, let her. If she needs someone to go talk to her father-in-law about laying off the drinks, do it. Make sure that you have anything she might need on hand. The bride shouldn't have to think or worry about anything but getting to her man and marrying him!
Yes, it's expensive. Suck it up. Honestly, being a bridesmaid is a huge expense. The dress, the shoes, the travel, the shower, the gifts, the bachelorette party, the lunch on the day of, the umbrella's that you snag from CVS 'cause it looks like rain. It all adds up. Don't whine, don't fret, don't fuss. Just do what you can do save money (only order an appetizer at the bachelorette party, make a hand-made gift, etc), and then you simply just roll with the rest. It's sometimes unfortunate, but it's life. And if they were in your wedding (or will be in your wedding), they did the same.
Being a bridesmaid is so different from being a bride. Oh, man. I thought being a bride was exhausting. It is…but it's a different type of work being a bridesmaid! Plus, you don't get to go on a vacation the next day. If you have been a bride, but not a bridesmaid…keep this in mind when you get asked. It's totally different from being a bride. It's a lot more work and at the end of the day, there is no "reward". Of course, the reward of being able to be there for your friend is so worth it, but it's just not the same as the huge sigh of relief you breath when you leave the wedding as a bride.
Whatever the bride wants. If you have been asked to be a bridesmaid, you will probably have a hand in the wedding planning, too. Usually the bride will ask opinions of her 'maids and you are free to offer them. But if you get to the day of and feel like you need to offer your opinions on everything, just don't. There are nice ways to make suggestions if you see the alter is crooked, but there are also nice ways to simply let the bride have her way and leave it at that. There is no need to add stress to the day by interjecting that you think "grandpa should be seated in row 2 instead of 3 because blah blah blah." Nope. Just smile and make the bride look good.
Your job as a bridesmaid does not end when the wedding is over. Our culture today sees weddings as one big party. I even read a book about being a bridesmaid that set up how to have the perfect hook-up at your friends wedding. That's actually not what it's about. Being a bridesmaid is about standing in front of several hundred people and saying "I support these two in marriage." Then, it's holding them accountable to their wedding vows. It's checking up on them, and encouraging them when marriage gets tough. It's rejoicing with them when marriage is fantastic. It's so much more than dresses and champagne and maid of honor speeches. It's committing your love and support and accountability to them and their marriage for the rest of their lives!