Isn't the social media world great sometimes? I love meeting new people and I especially love when they are kind enough to share their special birth stories with me + and all my readers. Is anybody else loving this birth series? I'm booked through November, but I would still LOVE to have your birth story if it's something that you want to share! Remember, I am working to facilitate a community of real women who are willing to support one another through it all. I think that we can all say our birth stories look a little bit different, and that is the beauty of it!
I will be taking October off from blogging (but I do have something special up my sleeve that I've been working on!). Don't worry…I will be stopping in to make sure you all hear about the birth of our sweet baby boy, but there won't be any birth stories published again until November 4th. So enjoy this last one for the month, and I'll see you back in November!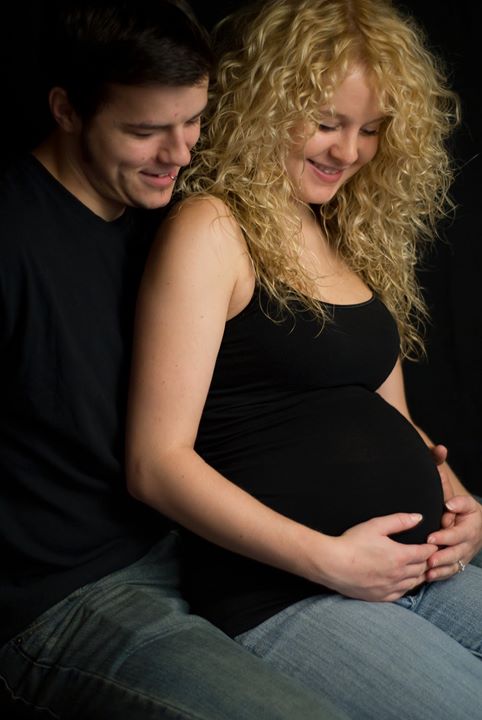 The Birth of April
"I have been blessed to have three beautiful daughters. All of my pregnancies and birth stories are completely different, just like their personalities. Its hard to decided which one I should share with you all today, but I will share the story of the birth of my middle daughter April.
With my first delivery, I had a very traumatic experience. I had to be induced and ultimately lead to me have an emergency C-Section because my baby's heartbeat had dropped so low. I wanted to avoid having an another C-section this time around so I researched and met with an OBGYN who would support me having a VBAC (vaginal birth after cesarean). I knew that I wanted to have more children, but wanted to avoid a repeat c-section each time if possible.
My OB through my whole pregnancy was very supportive of my wishes. As I got closer to my due date, she even agreed with my plan to let me go as long as possible without intervention. Her only stipulation was that she would not let me go past 42 weeks, because of my previous c-section. Well, I was fine with that, because what were the chances that I would even make it to 42 weeks. Well, I was wrong…my due date came and gone, and at 41 weeks I was faced with having to schedule a C-section. We chose the date that marked my 42 weeks point, just in case.
I tried every old wives tale in the book to try get labor going. Nothing! It wasn't until the morning of my pre-op appointment that I started feeling consistent contractions. They were weak, but they were there! My excitement was soon crushed when my doctor told me that I wasn't even dilated and that she didn't want me to get my hopes up, but you never know. She also told me to prepare myself that I'll be seeing her in the morning at
7 am
for my C-section.
So as you can probably guess I was bummed, but something told me that tonight was the night. I turned to my husband in the parking lot and said "have your phone on because its going to happen tonight"
…. and I was right! by
midnight
I was in full blown labor and was pacing the house crying trying to get through the pain. Thankfully my first born was sleeping and my husband was trying to get a few minutes of sleep, but that didn't last long. By
3:00 am
we were dropping off my daughter with my mother, and on our way to the hospital.
With how fast the contractions came on, I thought I'd have a quick labor… but I was wrong once again. My daughter didn't make her appearance until
10:30 pm
! Let me remind you that I was admitted to the hospital at
4:00 am
! I pushed for 6 hours to let that stubborn little girl out. Thankfully my doctors had me  "labor down" for one of those hours to rest while they monitored her heart rate. Towards the end, my doctor suggested a vacuum assist as a last resort, otherwise I would had to go into a c-section because of how tired I was. All I could think about was how I was in pain all day and I could have had a c-section at
7 am
! I found all the strength inside of me and finally got my little one out at within a few pushed with the assistance of the vacuum.
We had waited to be surprised on the gender and was over joyed to be welcoming April into the world at 7 lbs 15 oz "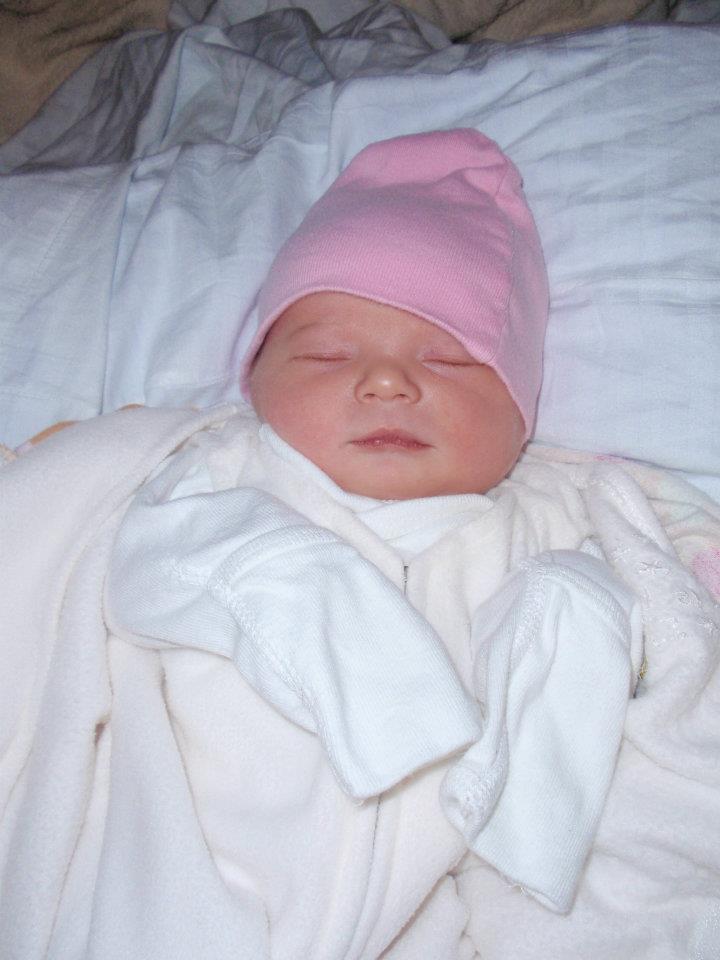 To view the other published birth stories in this series, click here:
Birth Stories