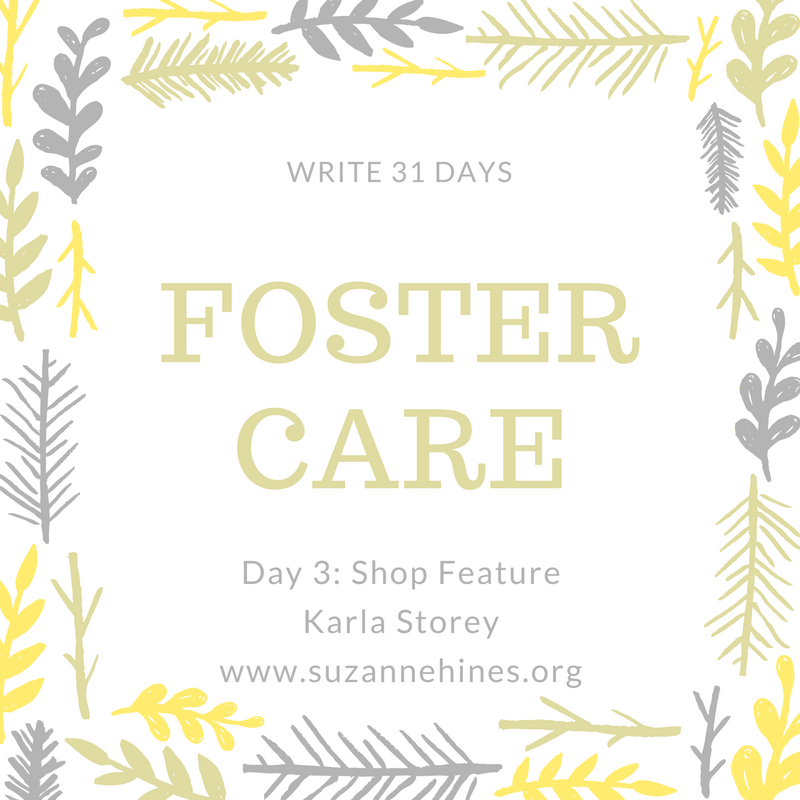 It's Monday! I hope that your week is off to a great start!
Even though I'm doing the Write31Days challenge, I am still going to continue with my weekly shop features! I will be featuring FIVE different shops this month. Each shop that I feature is a shop that gives back to kids in foster care, or helps support adoption.
Today's feature is one of my favorites: KarlaStorey!
I'm Karla! I love art and getting lost in the art of hand lettering! I also love being a wife to my high school sweetheart, a mom of 3 littles and an overall creative! Throw anything DIY my way, and I'm all over that! I have a huge heart for those who have no one to love them! I am a foster mom and we just adopted our beautiful, spunky little girl in May! To say I am passionate about orphans would be a little bit of an understatement. This is more than just something I do, it is who I am.
I had to find a way to merge my love for hand lettering and orphans. Enter karlastorey. Yes, that is my business name, because, simplicity 😉
Our mission is to be the voice for the fatherless by providing basic needs such as food, water, clothing, education, etc.. We design tees that make an amazing talking piece to share your faith and give you the tools to be the hands and feet of God.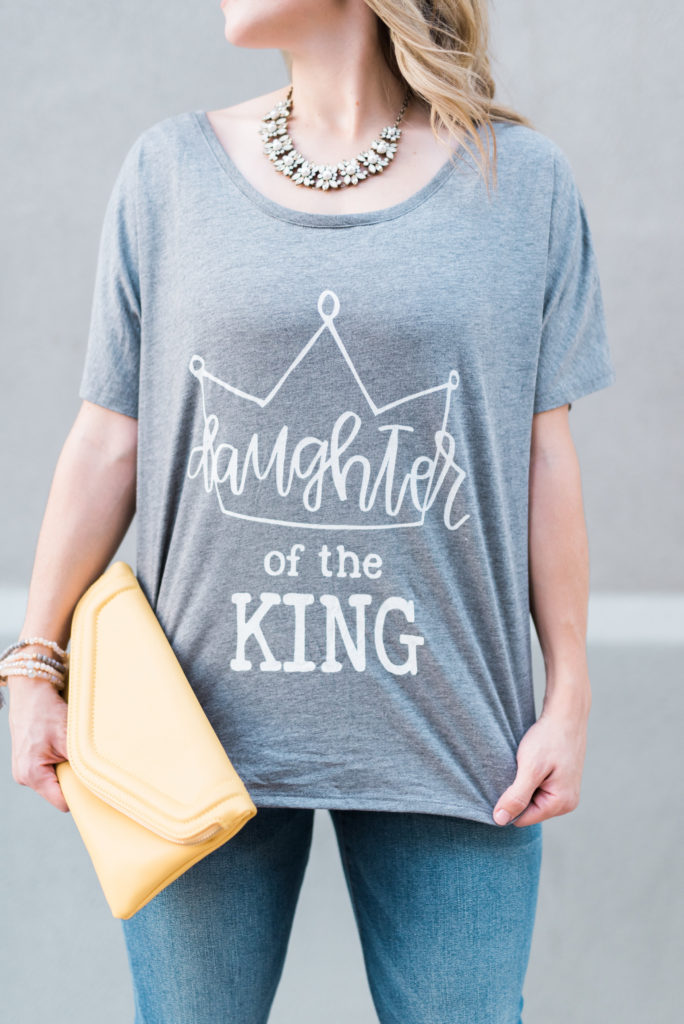 Now, I wanted to give back to orphans, so proceeds from every sale are donated to orphan and foster care organizations. With every purchase, you are personally impacting the lives of the fatherless!
"Pure and genuine religion in the sight of God the father means caring for orphans and widows in their distress and refusing to let the world corrupt you." -James 1:27
Find me on IG @karlastorey_ to see what's going on behind the scenes 🙂
You can also visit our shop at https://www.karlastorey.com/
And just for you, feel free to take advantage of this discount code: thegloriousmundane20 for 20% off! Remember, you are not only supporting a business, but also a foster Mom AND a foster care organization. Now that is a purchase that matters!
Questions?
If you have any questions at all about foster care or adoption from foster care as I go through this series, please don't hesitate to ask. You can leave a comment or send an email. At the end of the series, I will have a Q&A day and will be answering any questions I receive throughout the month.
Previous posts:
Please share and interact!
As a blogger, it means SO much to me if you like, comment and share on these posts! You can share the whole series or just a particular blog post, but your support in that way means the world to me!
#Write31Days
You can find the official #Write31Days and all the other bloggers who are linking up by clicking here.
Save
Save