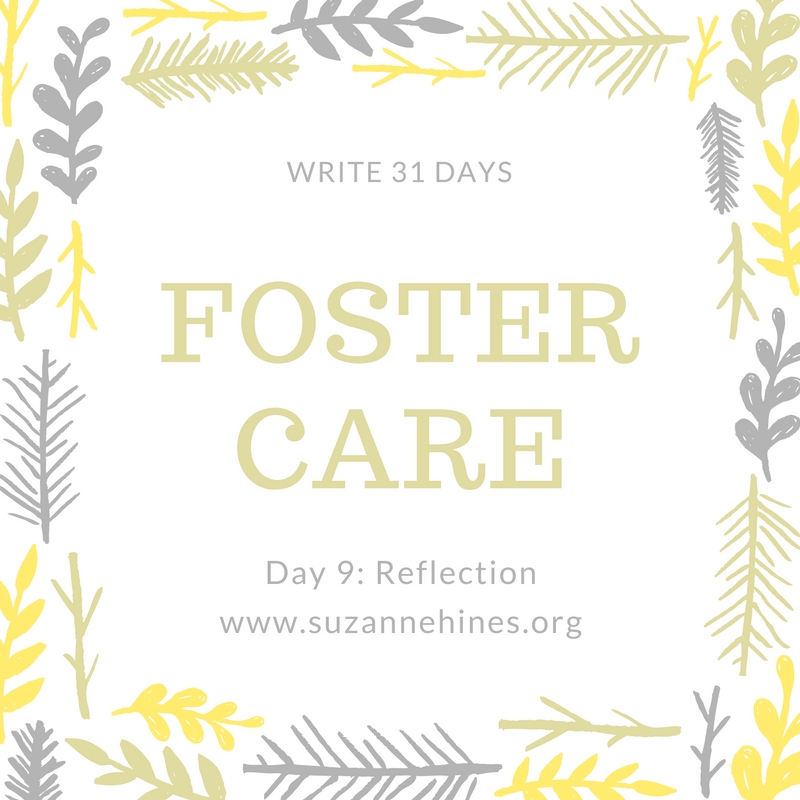 Since I'll be posting every day this month, I wanted to take Sundays to focus specifically on Scripture.
Later this month I will publish a post on recommended adoption reads, but the #1 adoption book that changed my life is called Orphanology by Tony Merida.
Every Sunday, I will share a little excerpt from this book about how our call to help orphans relates directly to God's adoption of us (Galatians 4:5, Romans 8:15, 23; 9:4, Ephesians 1:5).
I hope that instead of seeing these Sunday posts as "boring" or easy to skip over, that you will instead choose to meditate on the Scripture and the deep wisdom of pastors who have poured a lot of study and thought into the ministry of orphan care and how it relates to God's adoption of us.
Traveling to another country to adopt is one thing, but for God to leave heaven for earth and adopt sinners is an act of amazing grace
8 similarities between God's adoption of us and our adoption of children (written by Tony Merida in his book Orphanology, gathered from a sermon by John Piper called Adoption: the Heart of the Gospel)
Adoption Involves Purposeful Planning (Galatians 4:4-7; Ephesians 1:4-5)
God planned our adoptions as sons
before the foundation of the world

predestined us for adoption as sons
Just as adoptive parents must think ahead (save money! get a new car! fix up a room!), so God also thought ahead towards our adoptions as sons.
2. Adoption Requires the right Qualifications
Just as adoptive parents have to go through massive amounts of paperwork and jump through endless hoops, there are some intense qualifications to become sons of God. Qualifications that you and I cannot meet. Only Christ could meet these qualifications (1 Timothy 2:5, Hebrews 4:15, Acts 20:28).
Questions?
If you have any questions at all about foster care or adoption from foster care as I go through this series, please don't hesitate to ask. You can leave a comment or send an email. At the end of the series, I will have a Q&A day and will be answering any questions I receive throughout the month.
Previous posts:
Day 3: Shop Feature: Karla Storey
Day 8: The Goal is Reunification
Please share and interact!
As a blogger, it means SO much to me if you like, comment and share on these posts! You can share the whole series or just a particular blog post, but your support in that way means the world to me!
#Write31Days
You can find the official #Write31Days and all the other bloggers who are linking up by clicking here.
Save
Save