Happy Monday!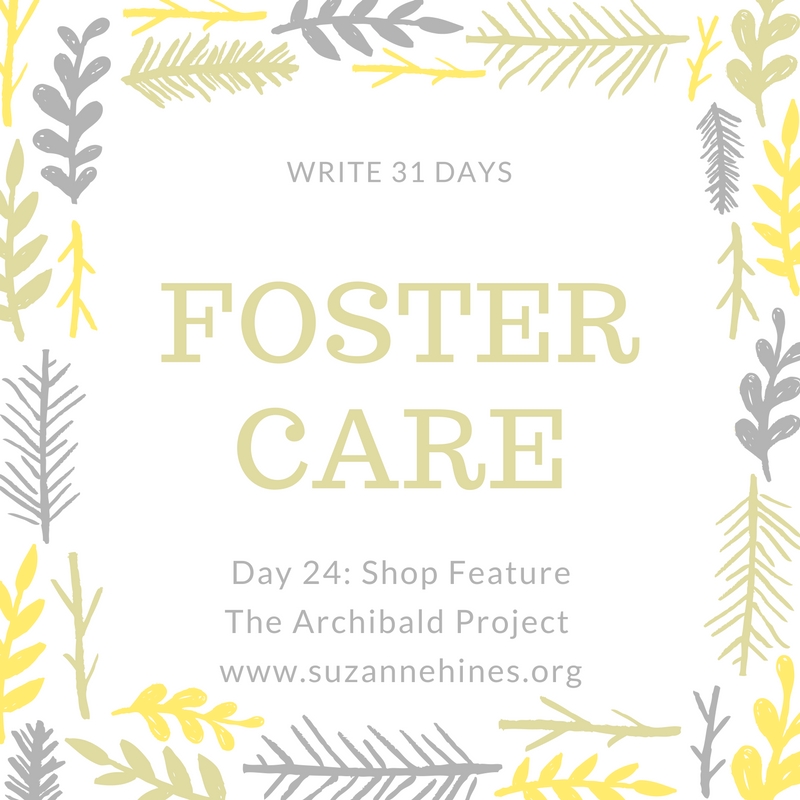 Today's shop feature is less of a shop and more of a project that supports orphans worldwide. And, yes, that does include youth in foster care.
Today's feature is The Archibald Project!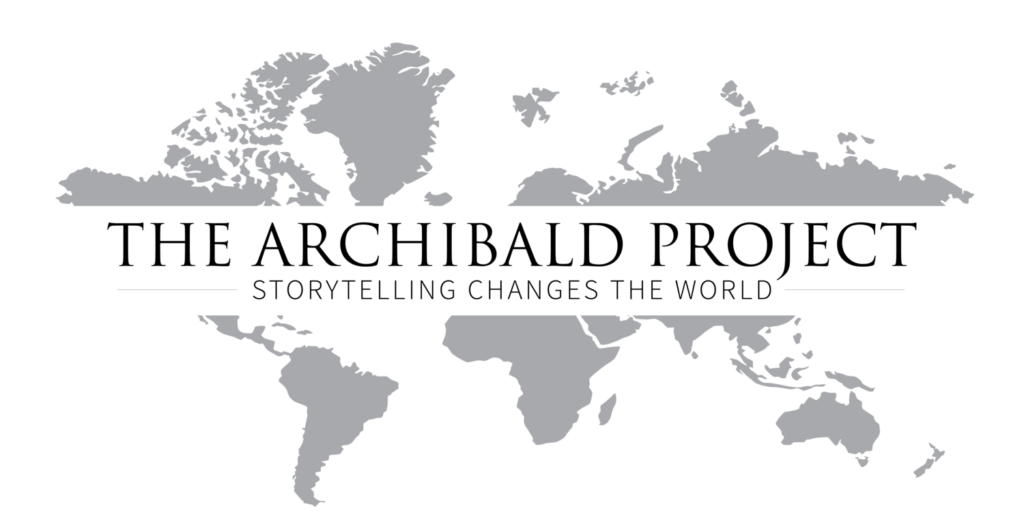 The mission behind The Archibald Project is so simple, yet so profound.
Media is becoming more influential in our society.  The Archibald Project uses media, such as photography, video, and blogging to document real examples of orphan care. When people see these firsthand stories, they are inspired and moved to action. This happens because we are exposing our to ordinary people who are doing extraordinary things.

Over 41,000 people are daily being exposed to our media and many are now considering caring for orphans in ways they had never imagined possible.  As this audience grows, we believe more people will become involved in orphan care and this will continue to have an extraordinary impact in the lives of orphans around the world.
Their entire mission is to use their photography and videography to educate, advocate and inspire. What a beautiful gift.
On their blog and social media accounts, you can find stories, pictures and videos of adoptions across the world.
But it's not all sunshine and roses, and the people of The Archibald Project know this. While airport arrivals and first meetings may have tears rolling down our faces, they also remember that adoption is born from deep brokenness and tragedy.
The Archibald Project is passionate about featuring normal, ordinary families who have chosen the path of adoption or foster care. Through their gift of photography and videography, they are treasuring forever the moments that have changed lives.
I will stop talking now, and just send you on to their websites and social media accounts. You do not want to miss any of this!
How beautiful is this mission? GAH, I could just get lost on their website for DAYS! I hope that you take some time to head on over there and be inspired by what they are doing. And I hope that it causes you to ask the question, "What can I do?"
Questions?
If you have any questions at all about foster care or adoption from foster care as I go through this series, please don't hesitate to ask. You can leave a comment or send an email. At the end of the series, I will have a Q&A day and will be answering any questions I receive throughout the month.
Previous posts:
Day 1: Introduction
Day 2: Meet the Hines
Day 3: Shop Feature: Karla Storey
Day 4: Why We Chose to Foster
Day 5: The Process
Day 6: The Cast of Characters
Day 7: The Paperwork
Day 8: The Goal is Reunification
Day 9: Reflections
Day 10: Shop Feature: Ransomed Cuffs
Day 11: The Placement
Day 12: The Daily Life
Day 13: The Extra's
Day 14: Bonding
Day 15: The Goodbye
Day 16: Reflection
Day 17: Shop Feature: Together we Rise
Day 18: Finances
Day 19: Rules
Day 20: Foster or Foster to Adopt
Day 21: Public Agency or Private Agency
Day 22: Books/Resources/Blogs
Day 23: Reflections
Please share and interact!
As a blogger, it means SO much to me if you like, comment and share on these posts! You can share the whole series or just a particular blog post, but your support in that way means the world to me!
#Write31Days
You can find the official #Write31Days and all the other bloggers who are linking up by clicking here.
Save