I know that I haven't published Kiah's birth story yet (I will tomorrow!!!), but I wanted to share some of our pictures from the hospital of when Tera met Kiah for the first time.
Tera left on Friday morning to go stay with Theo's brother and sister in law. Kiah was born at 7:30 on Friday evening, and we knew it was too late to introduce her to him that night, plus we weren't settled with all the after delivery stuff until after 9:00.
We were so excited for Tera to meet Kiah, so on Saturday morning Kindrea brought her by. And let's be honest…we all knew Kindrea needed baby snuggles, too!
Tera was super confused when she walked into the room and saw me sitting in bed. She said, "Mommy bed?" and I told her to come to me. I had Kiah on the bed right next to me. Tera came to me and I lifted her up in my lap and gave her a hug. Right then she spotted Kiah and just stopped. Completely still. Not moving.
Then the biggest smile spread across her face. It was like it all clicked together in her brain.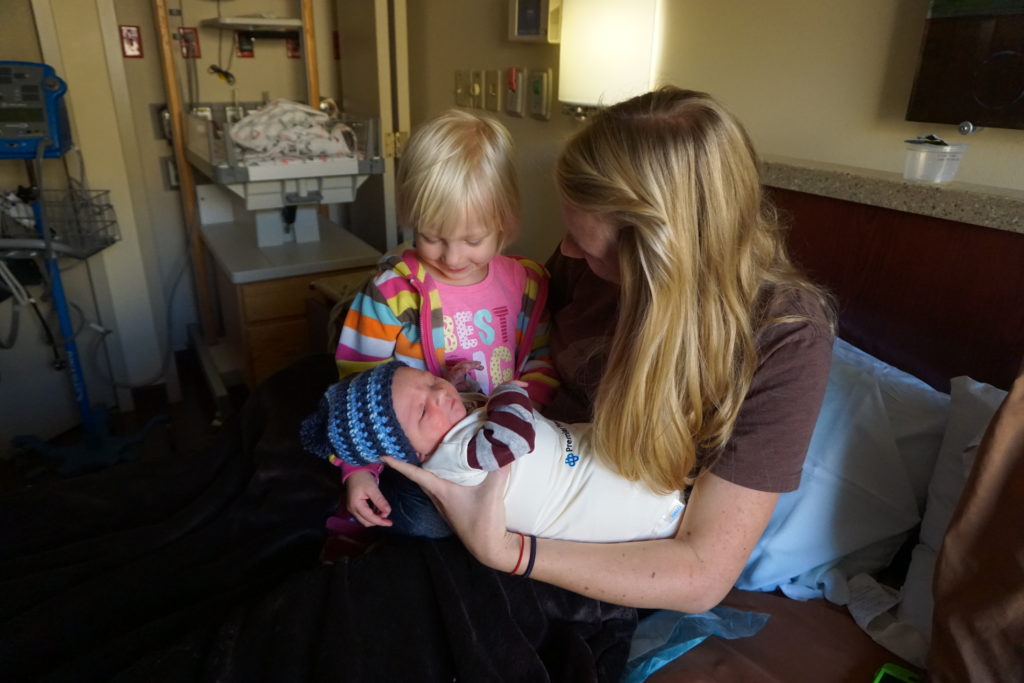 Seriously one of the best moments of my life.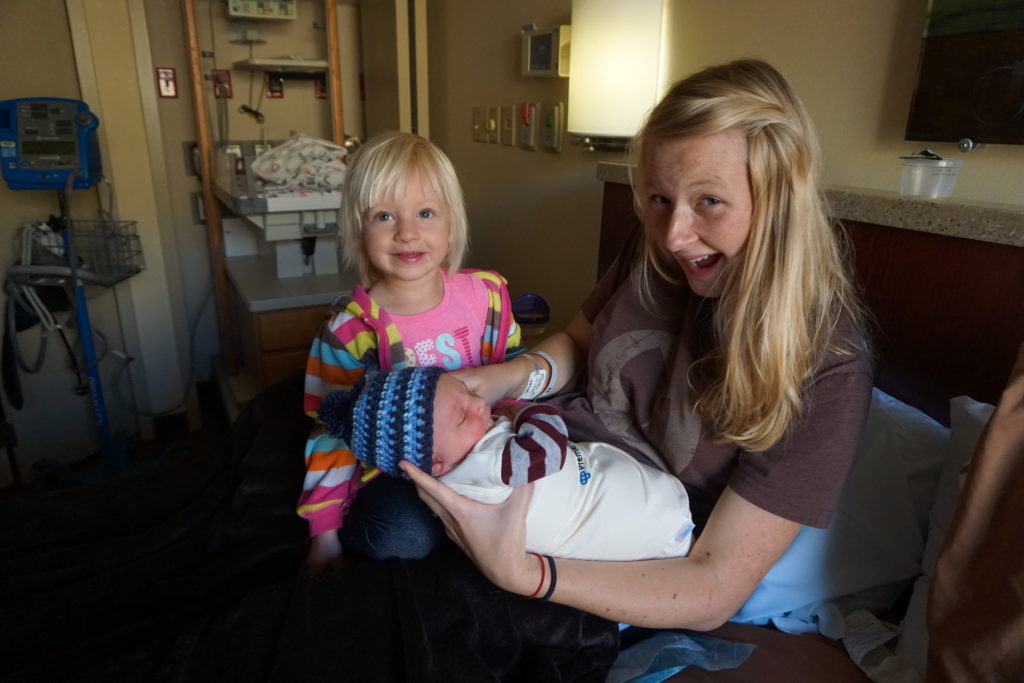 She was obviously still confused as to why we were in such a strange place (the last time she us we were at home), and how her baby suddenly got out of Mommy's belly.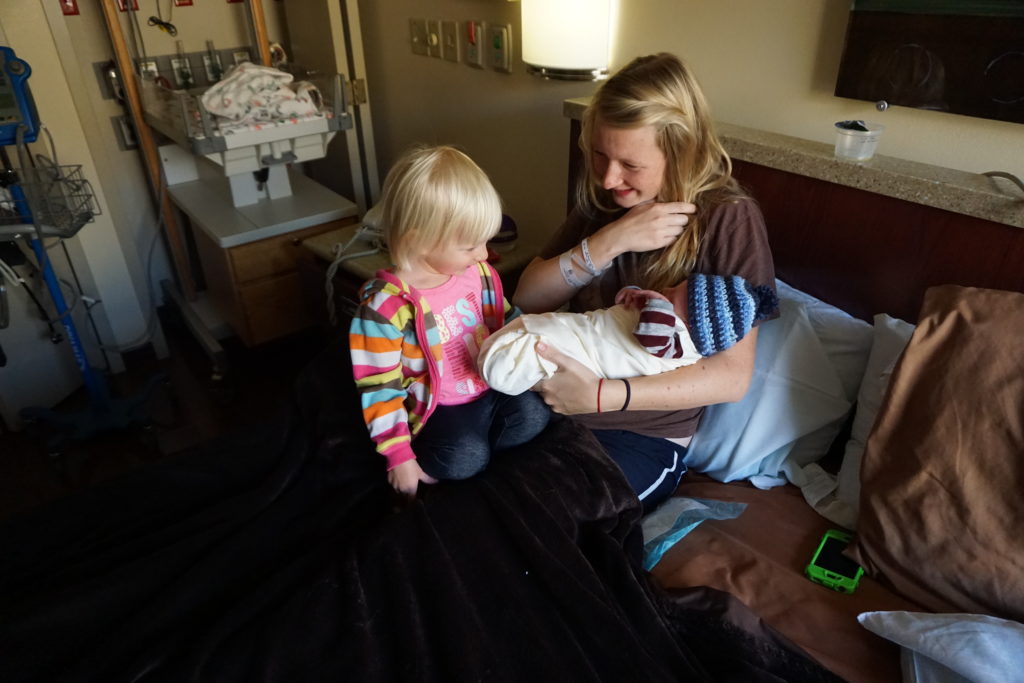 Kindrea took a few family pictures for us and I just adore them. Framers, for sure!!!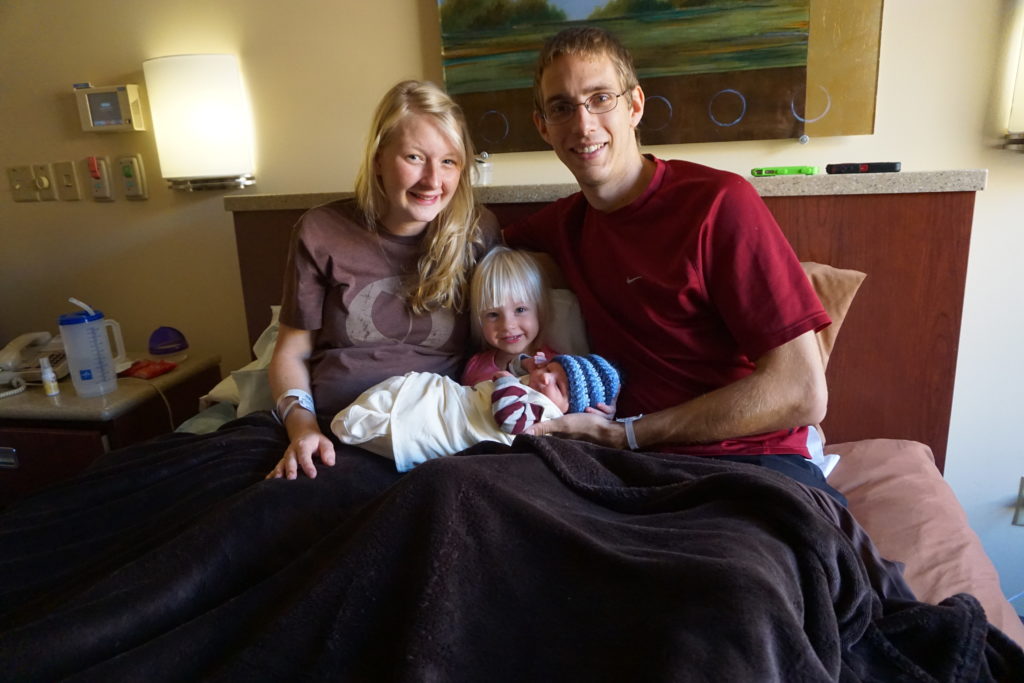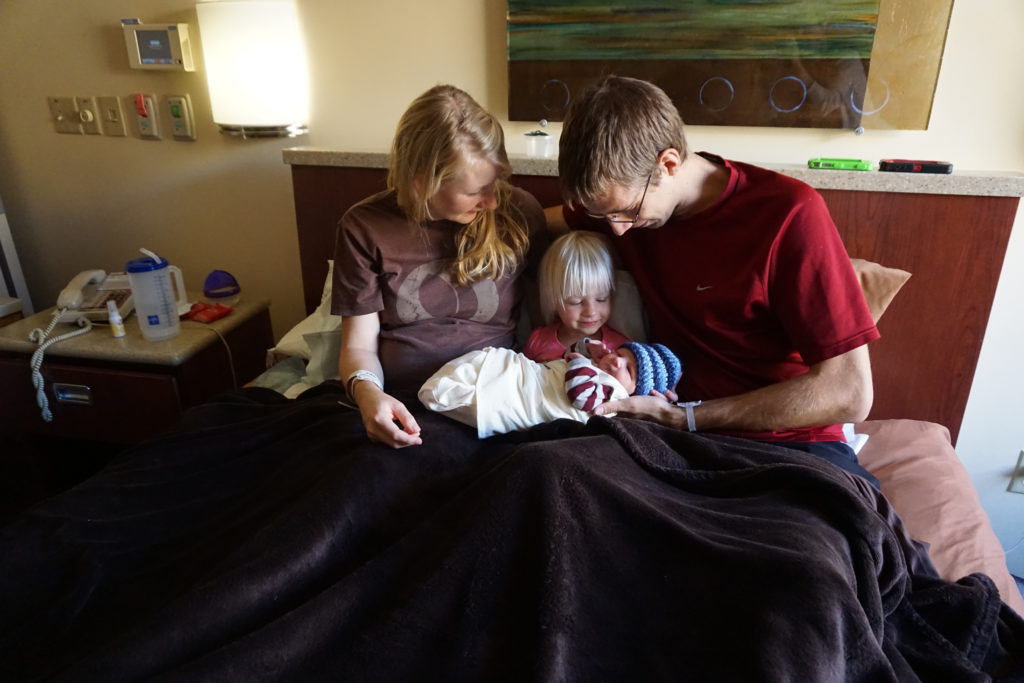 While Tera was there, Kiah was so awake and alert. We hadn't seen him hardly open his eyes yet, so this was such a treat! I bet he recognized Tera's voice and perked up!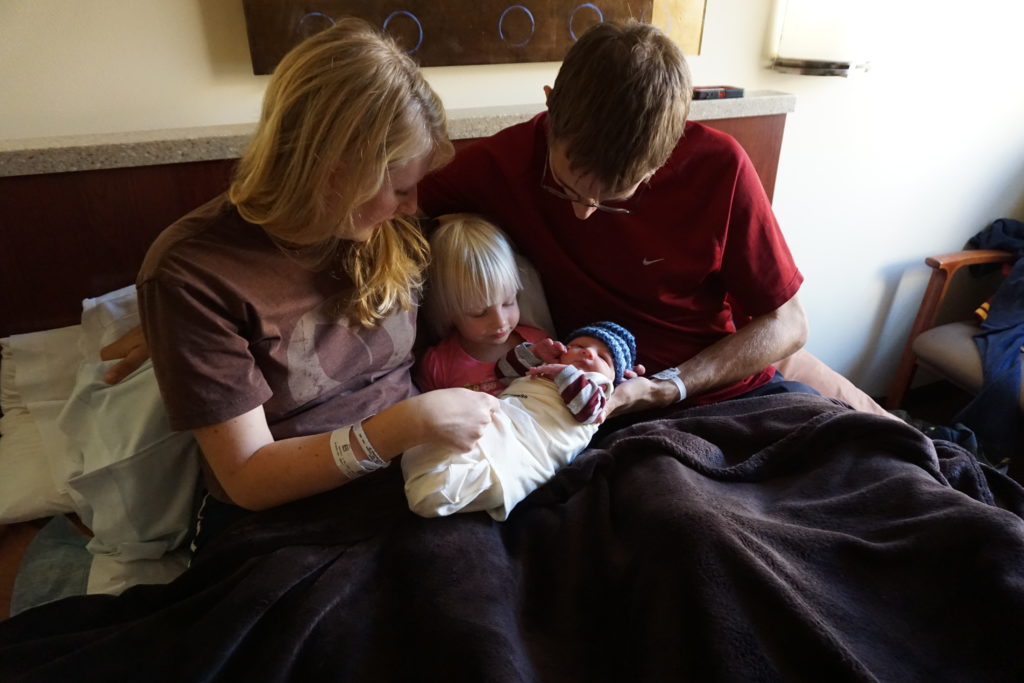 Love at first sight!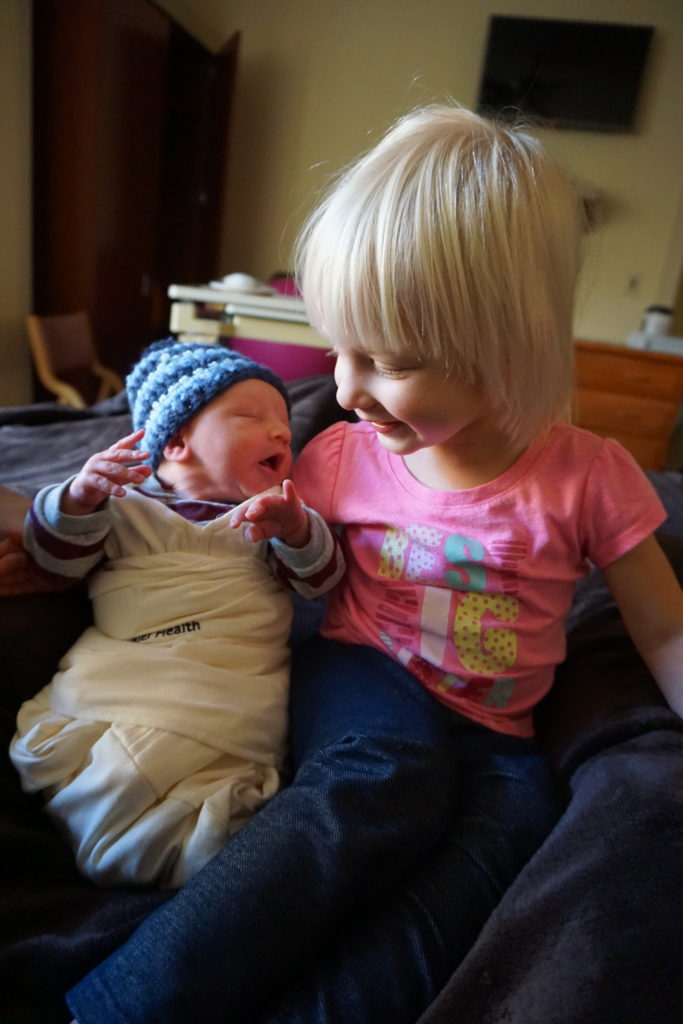 Tera and Hezekiah. Although we said goodbye to Little Miss over four months ago, her absence has been very real these past few weeks. When Tera first met Kiah we were thinking of her, especially. While these are my two biological children, there is also another child who is not pictured here and we miss her greatly. I will forever be thinking of this stage and thinking of my THREE children and considering them my "Big, Middle and Little".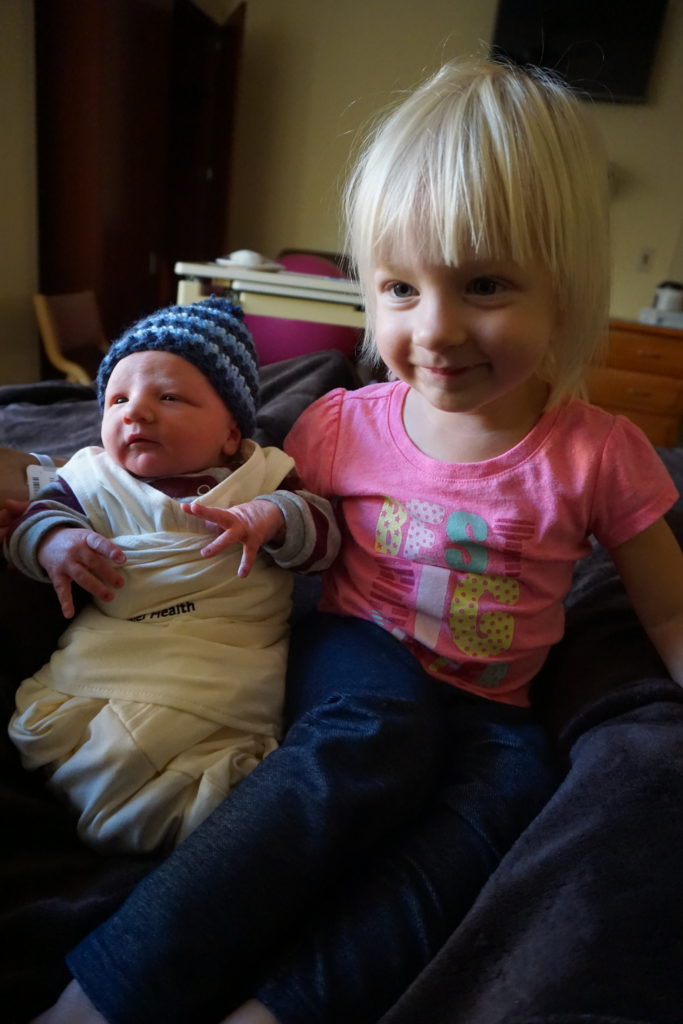 After about 20 minutes the excitement started to get the best of Tera and she got really antsy. She wanted to climb on and off the bed and jump all over Theo and I. Since I had just had a baby 12 hours earlier, I wasn't feeling the jumping around.
Next, Tera decided that she wanted to put a diaper on baby Kiah. He was swaddled up and I don't think she even comprehended that he has legs. So she put this diaper on him (all by herself!).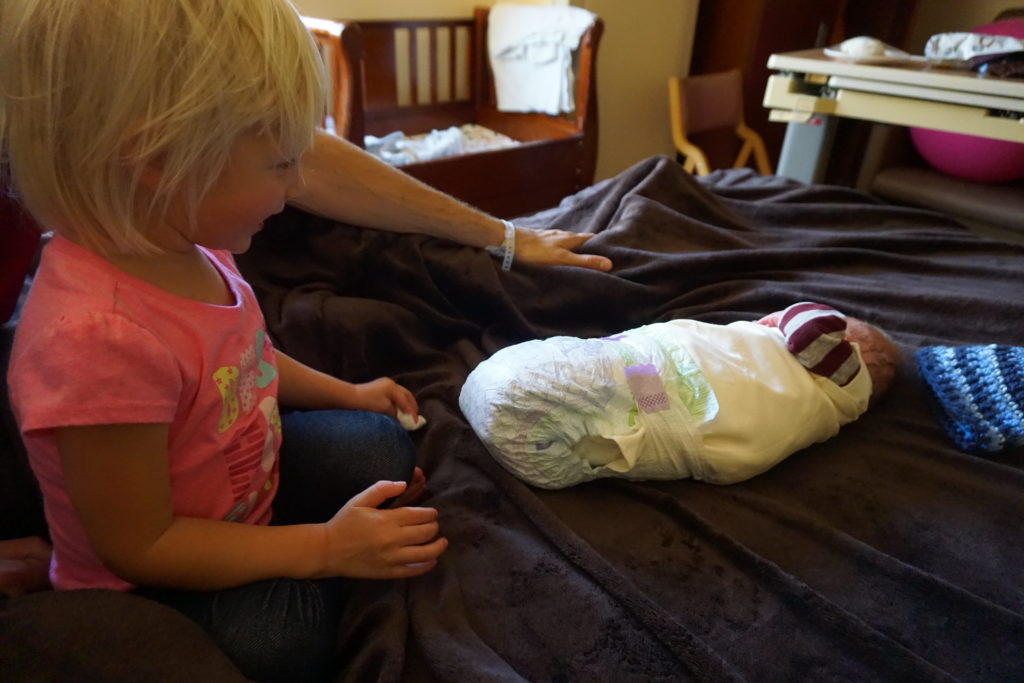 She thought it was hysterical and I have to admit that we were all laughing and encouraging her. Oh, how things have changed since Tera was born!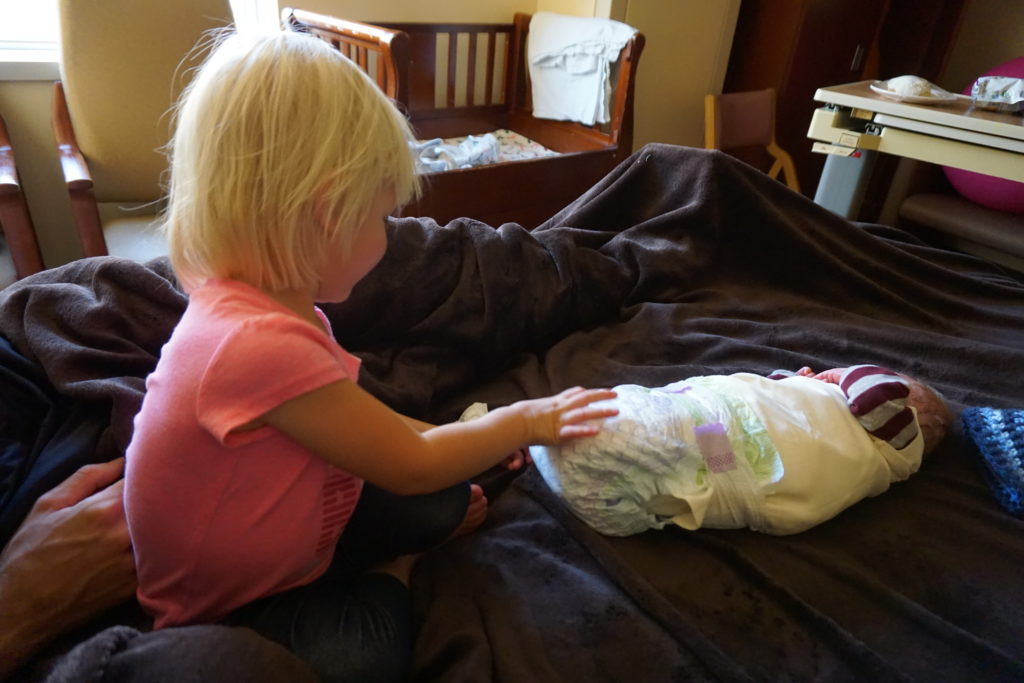 All diapered up! Haha!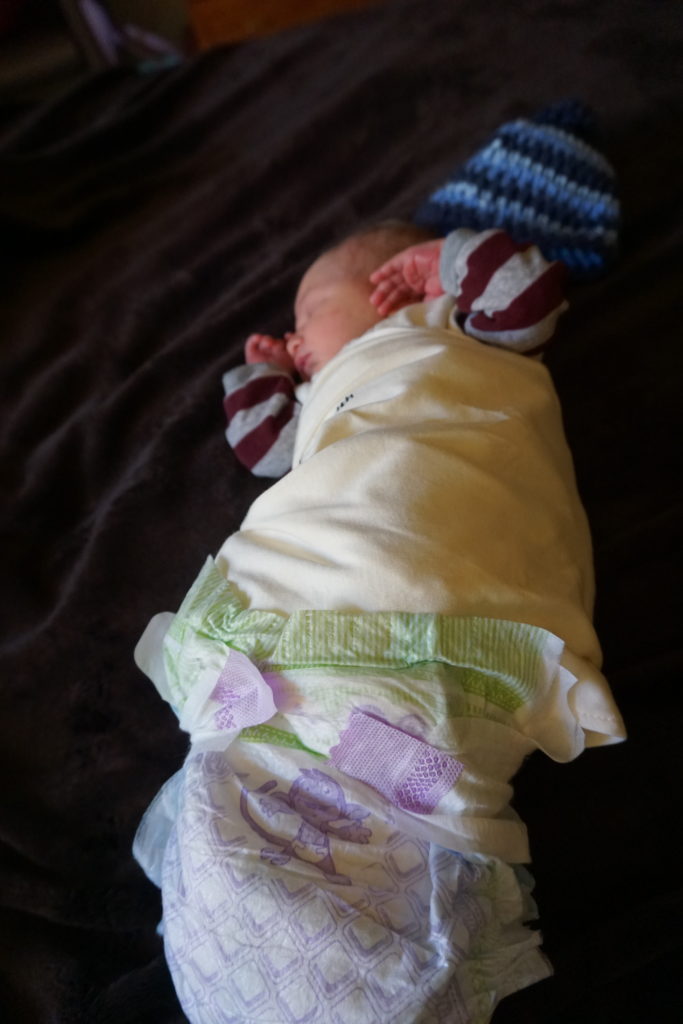 And one shot of Kindrea and I, with my two kids who are getting along so well. They already had this sibling thing down pat. Haha!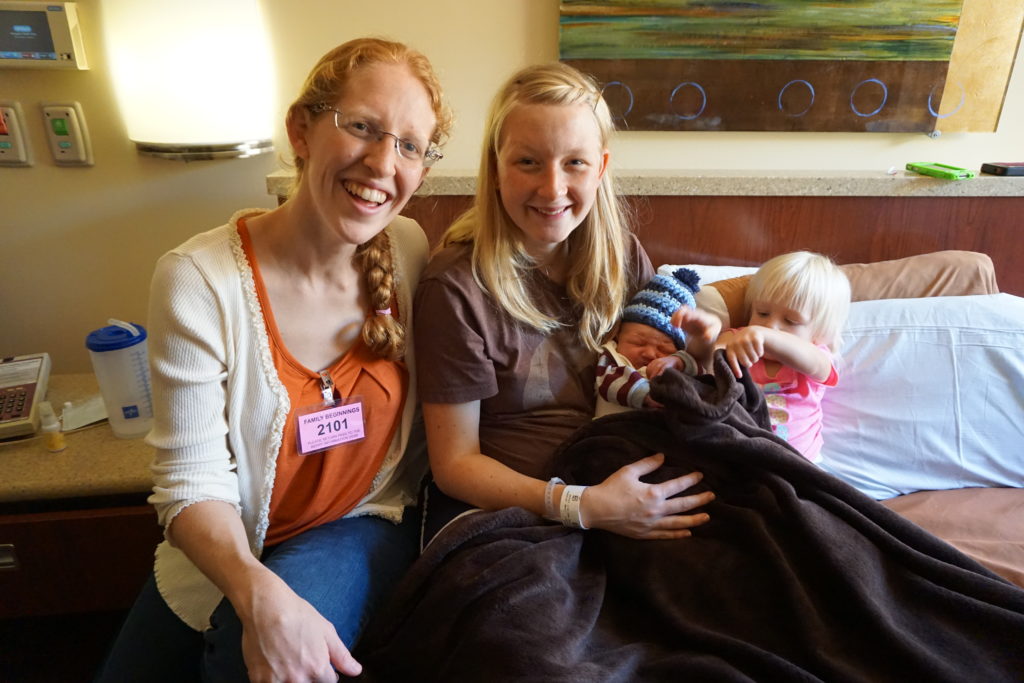 And that is how it all went down. So precious!
Save