October was quite the month around here! Looking back at these pictures, I cannot believe how much we crammed into one month. Or rather…how much the Lord brought us through in just one month!
We started the month out with no running water…for the second week in a row. I was feeling super pregnant and it was a challenge to live without water. It reminded me of all that I have to be thankful for!
I tried to be intentional with my Tera-girl during the last few weeks of my pregnancy, because I know that a transition like this could be rough. One morning we sat down and colored together. Tera is super good at coloring! And we are almost positive that she is left handed!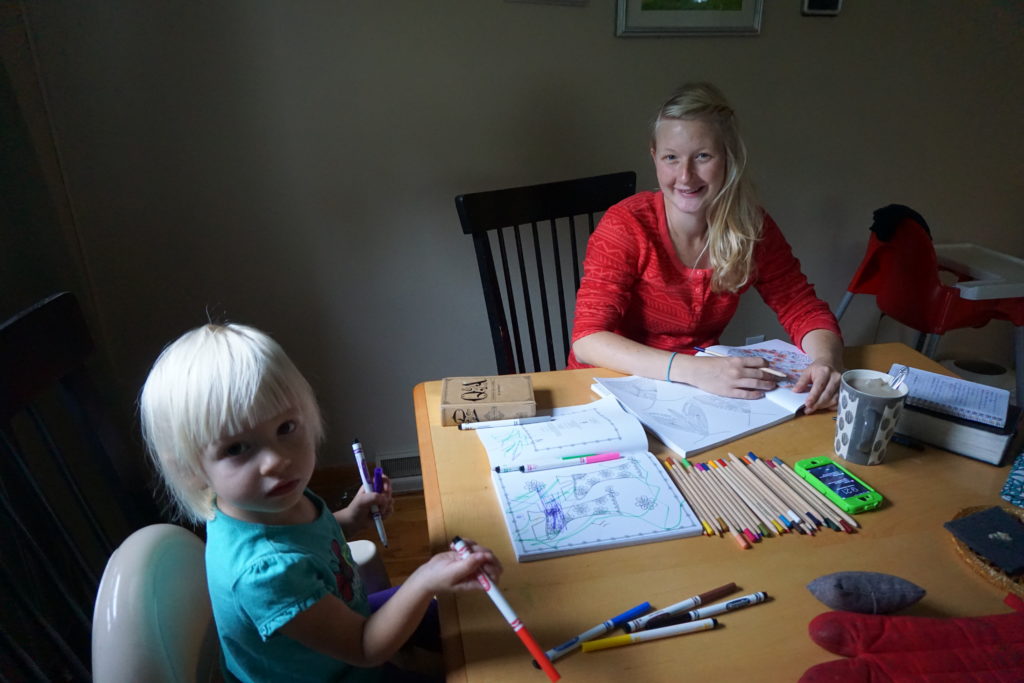 Meanwhile, outside our yard looked like this: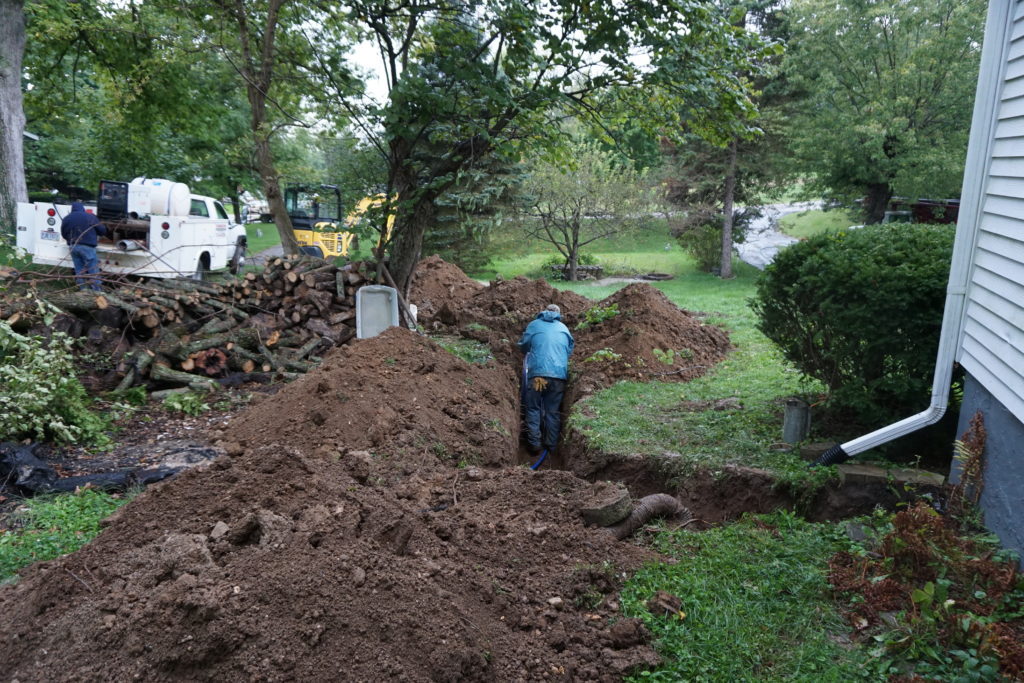 And then, finally….exactly two weeks after our well collapsed…we had WATER!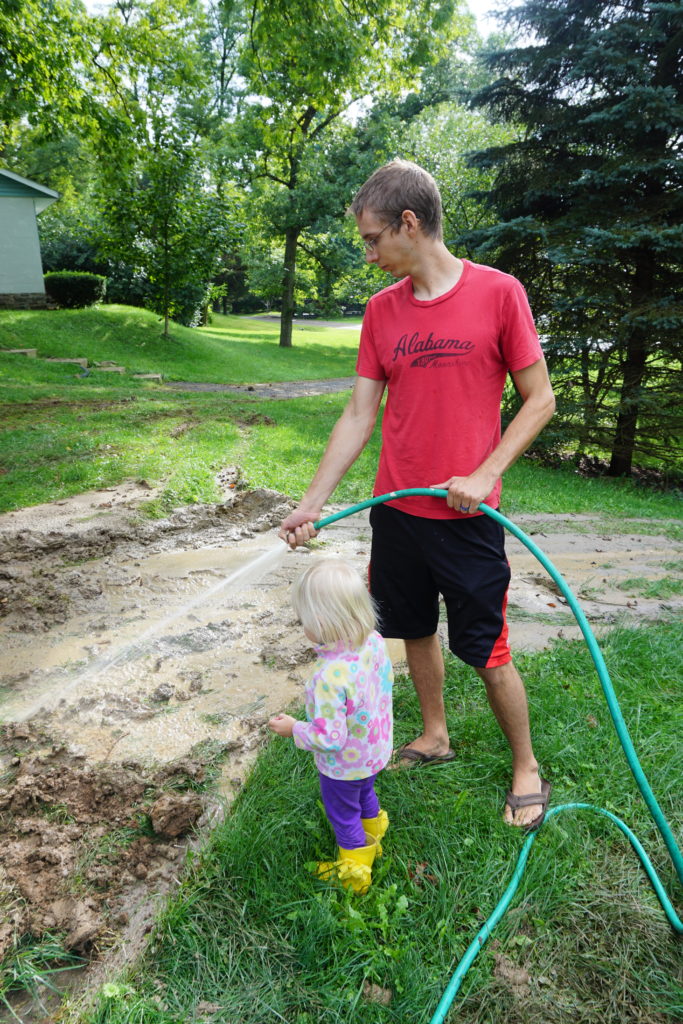 It wasn't pretty water for a few days, but it was water!!!!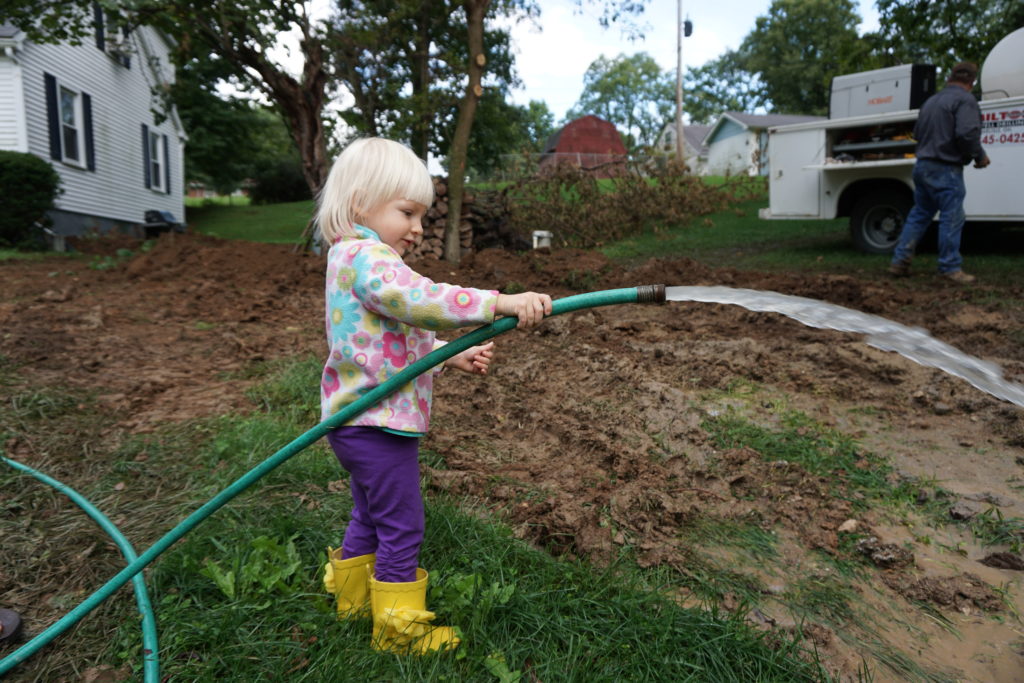 RUNNING WATER!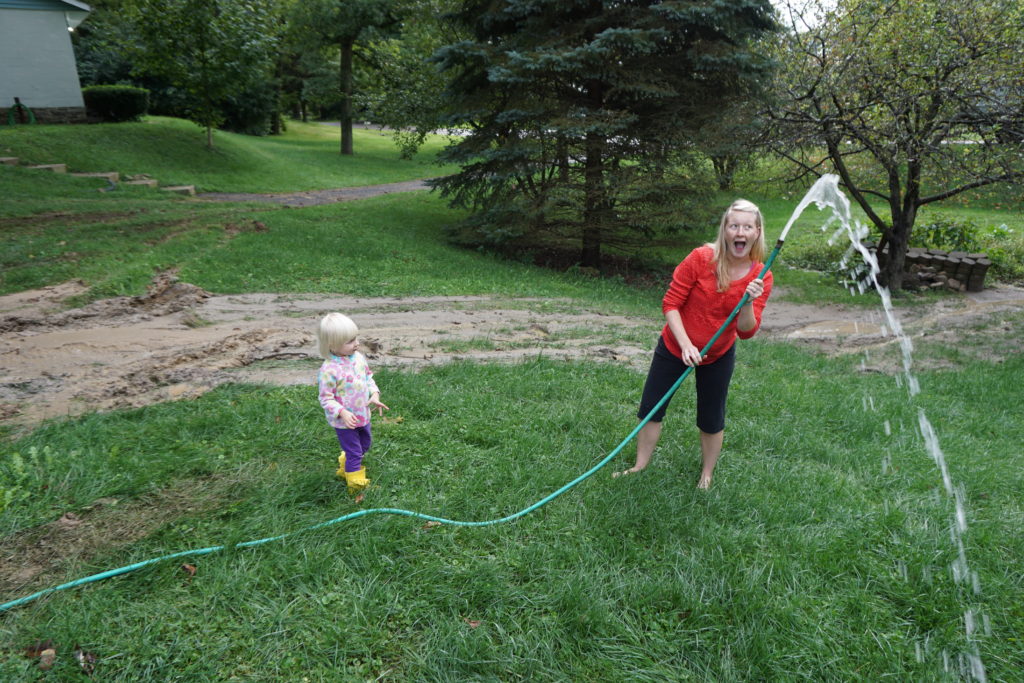 Do you see that huge river of MUD behind us? Yeah, that's our lovely yard. But, hey….we have running water, so I will gladly sacrifice the landscaping to take a nice, warm shower and wash my dishes!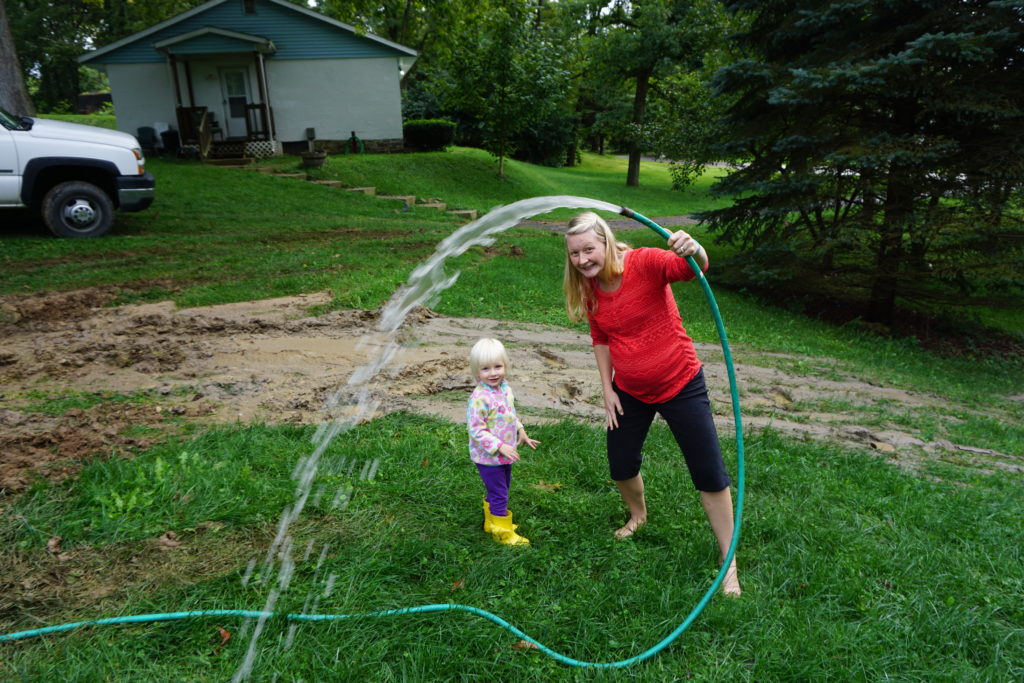 Theo and Tera went out on a Daddy/Daughter date to Ihop! Apparently, Tera ate her weight in waffles with fruit on top! I just love the relationship that they have. Theo did SO MUCH with Tera in those last few weeks of my pregnancy. I was having such a hard time keeping up with her and having patience with her toddler needs.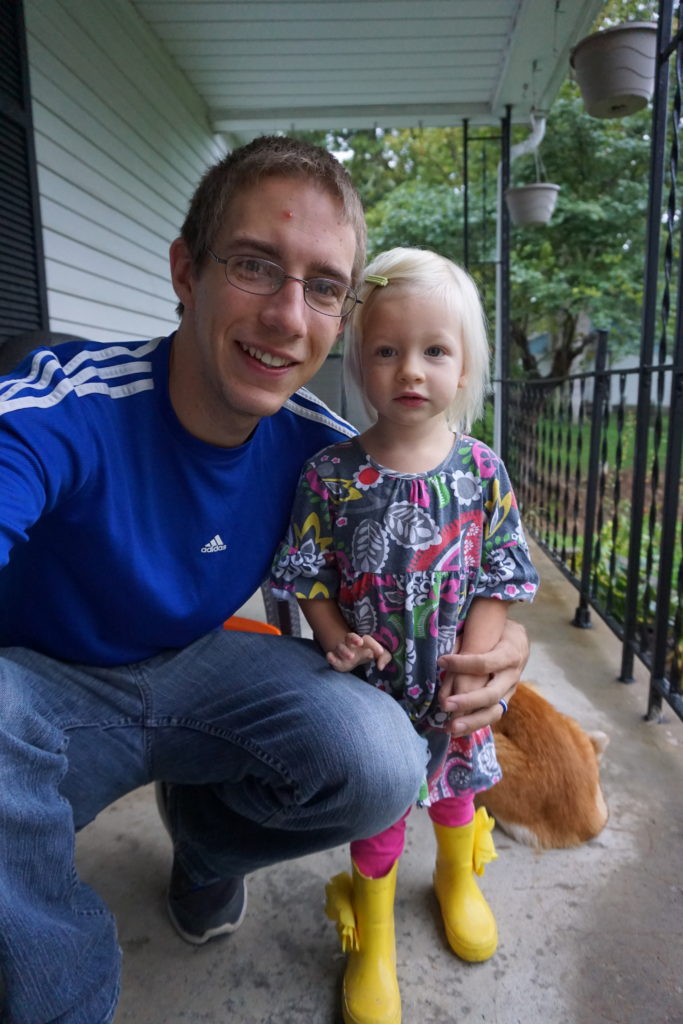 And when they came home…they played in the mud. I'm not kidding when I say our yard is RUINED from the well digging.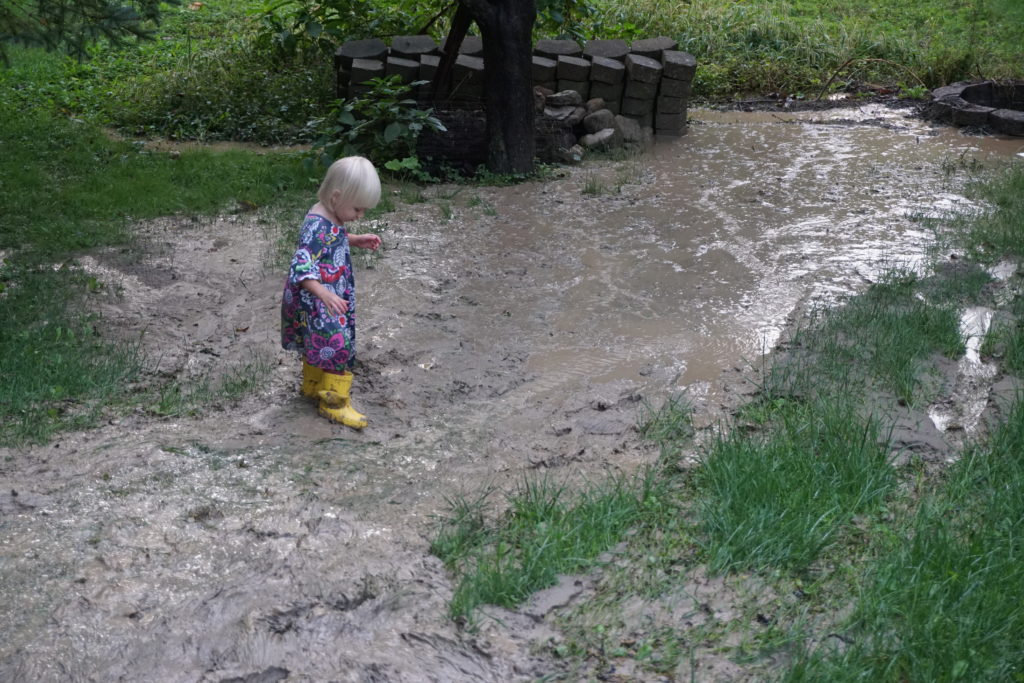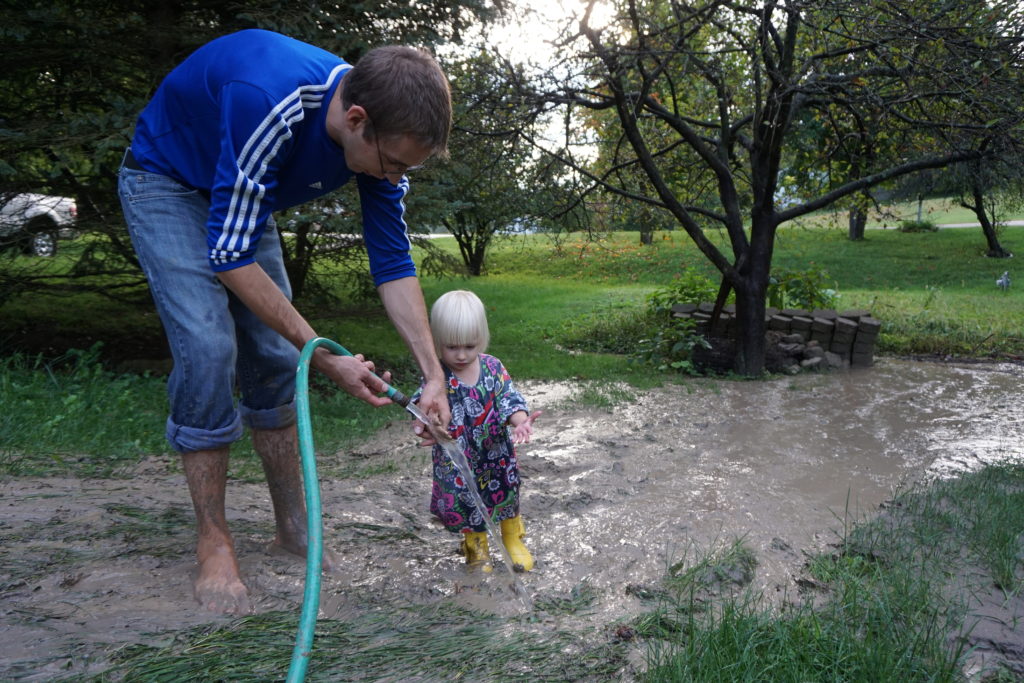 The very next day, Theo came home from work with the stomach bug. I kid you not, that bug almost killed him. He was so dehydrated that it took him over a week to recover. In the middle of that week, I got the bug. Thankfully, I took the meds right away and only had one miserable night moaning for Theo to kill me so that it would be over with. I was 37 weeks 5 days pregnant and it was the worst feeling in the world. It took me several days to recover, too. We both just barely survived with taking care of Tera.
Once we finally got over that and I cleaned the whole house top to bottom and did at least 12 loads of laundry (with our janky water), we were able to resume life as normal. I mean, huge.
I kind of put blogging on the back burner this month (except for my prepared write 31 days series!), but we still did a little bit of stuff. I received a Story Box for Tera (and Kiah) and we absolutely LOVE it!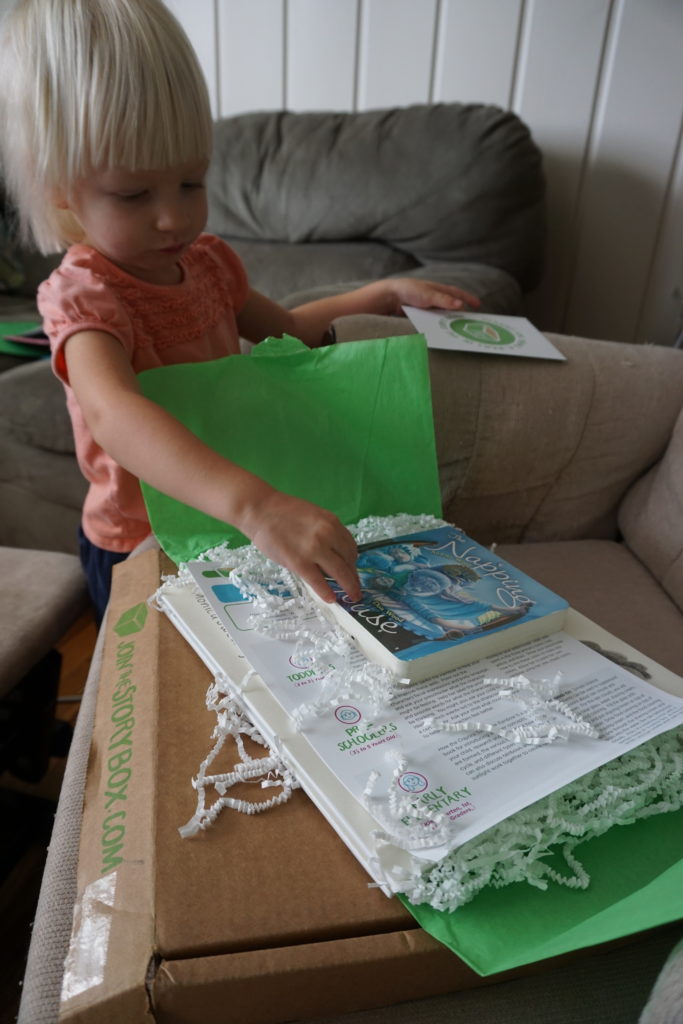 The Story Box came with a board book, a children's book and a parents guide! The parent's guide has different activities to do that go along with the book, and at various levels of learning, too. This would make a fabulous Christmas gift!!! You can find out more at their website, www.jointhestorybox.com.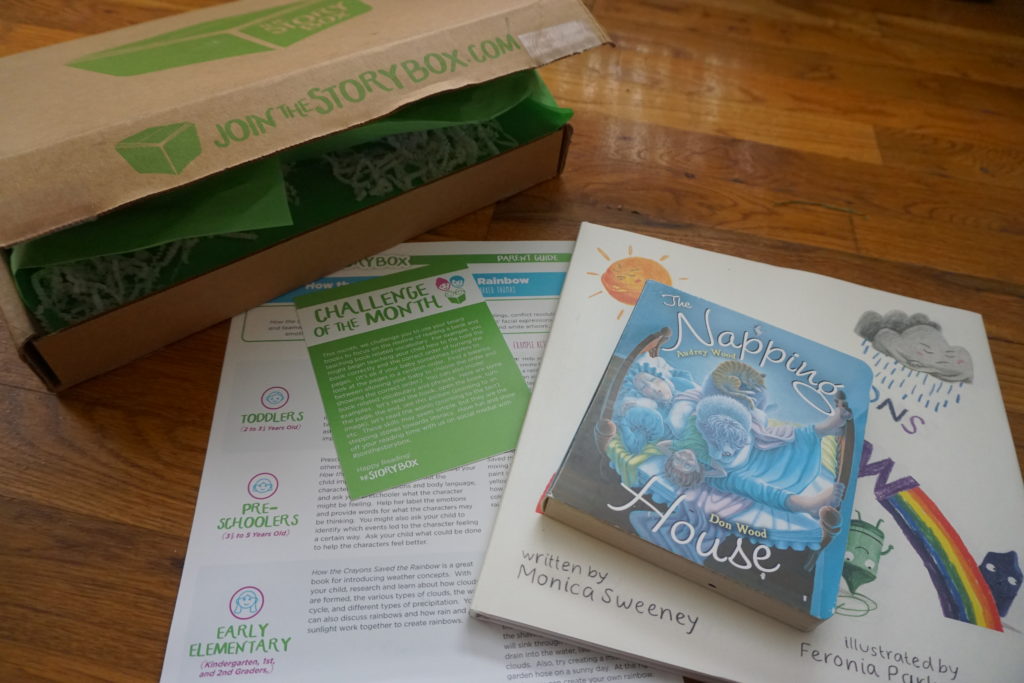 Tera loves reading, and we love reading to her (as long as she picks a different book and doesn't ask for the same one every single time lol!!).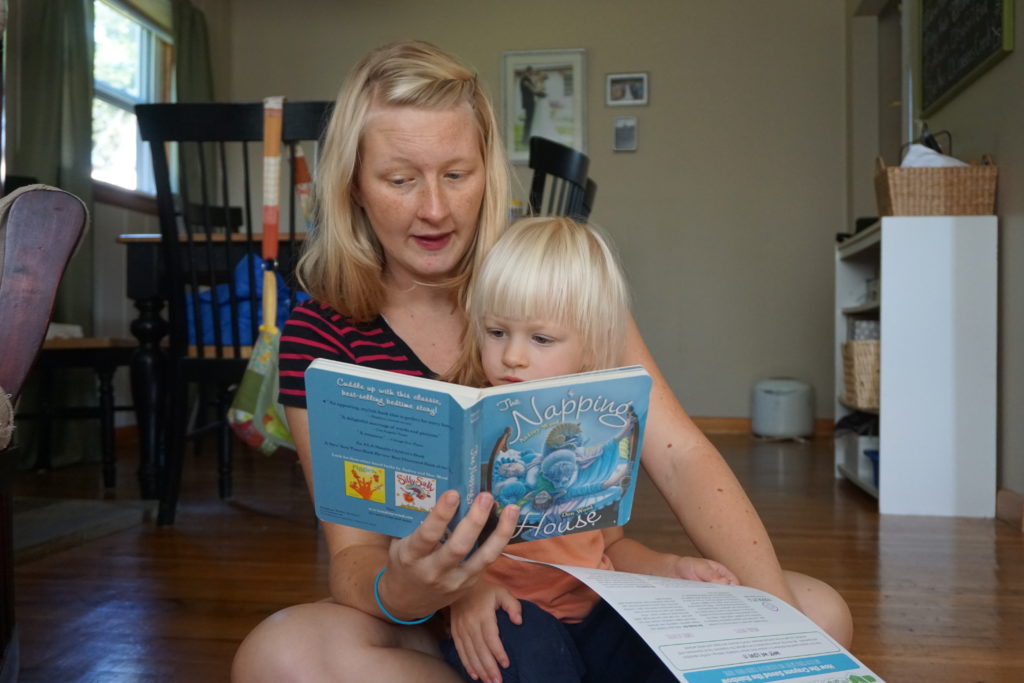 We had a couple chilly days and Tera was so excited about wearing all these new types of clothing! She was SO colorful this one particular morning!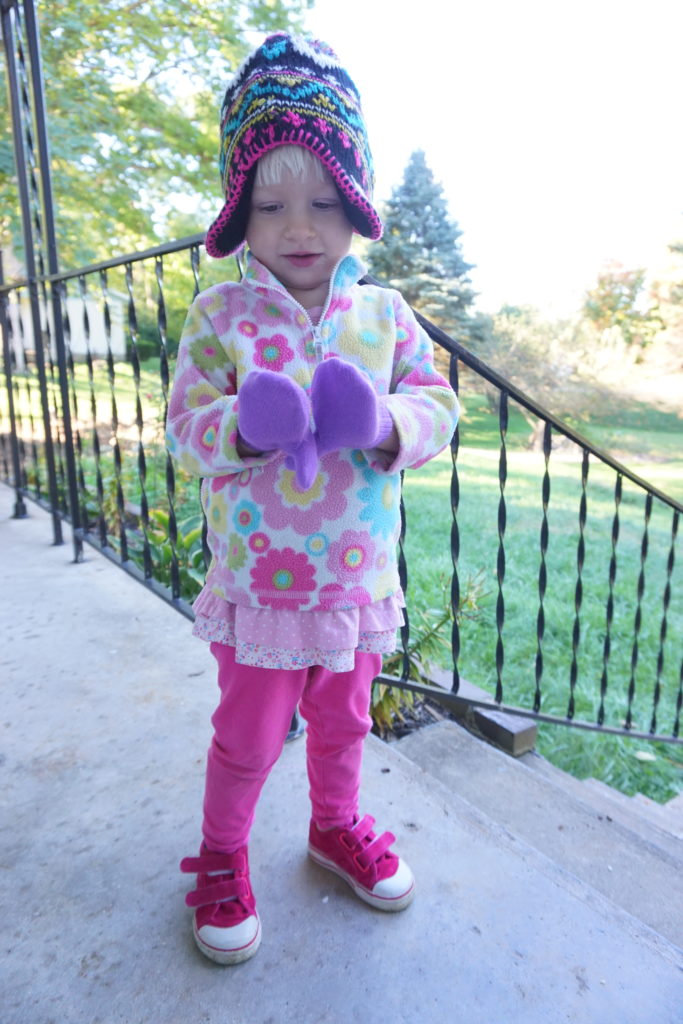 You guys…I am SO upset that this is last pregnancy picture I have with Kiah! I went into labor 6 days after this, and I'm seriously so upset that I didn't take a "last pregnancy picture". Oh, well. I guess this one will have to do.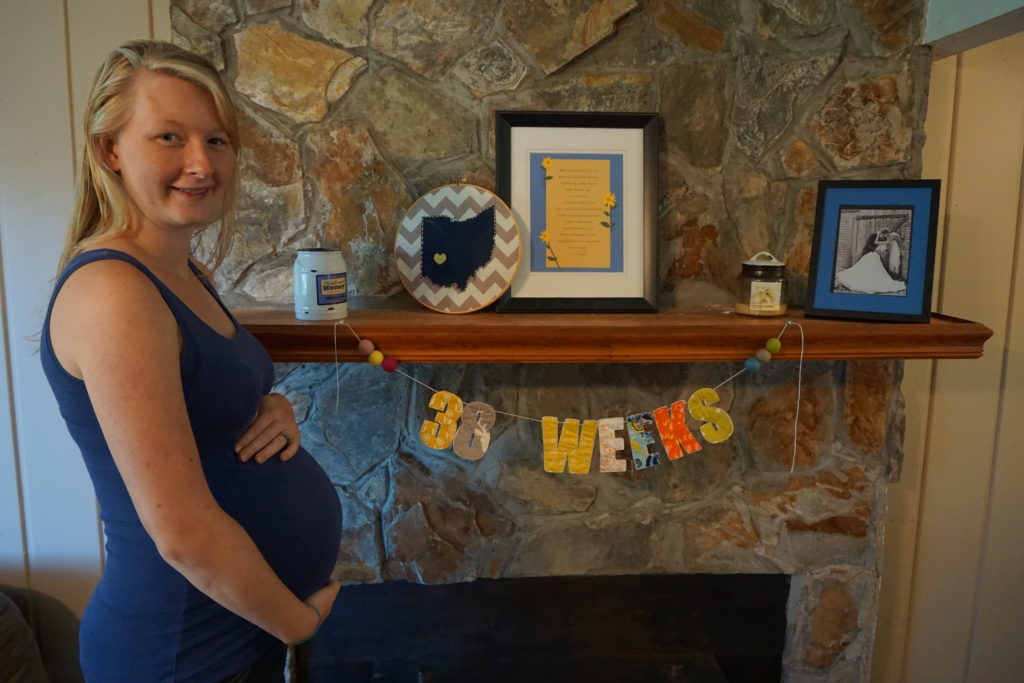 On Saturday, we hit up the Yellow Springs Street Fair. This has always been my favorite street fair! This year, I was SO tired and had horrible heartburn, and I just didn't feel well. We went and walked around, but it wasn't as much fun as I've had in years past. Tera did love the alpaca's, though!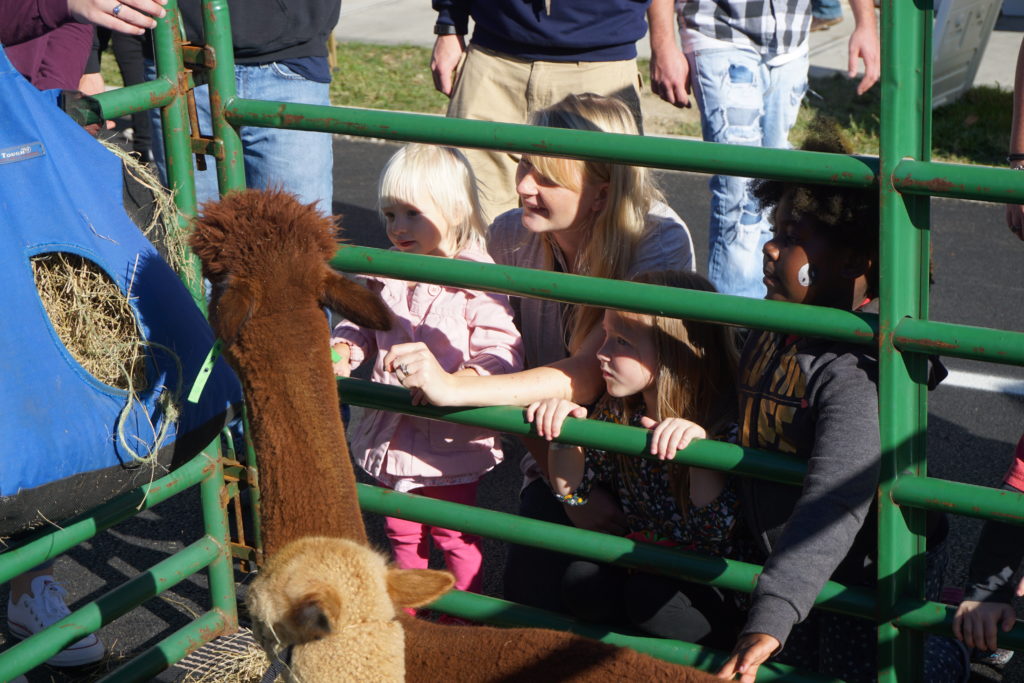 This is the face of a hard-working man who just paid off a 12k bill for having a new well dug. Adulting is hard.
I dressed my big girl up in a cute outfit with a bow and couldn't resist taking a few pictures of her. Little did I know this was my second to last day with her…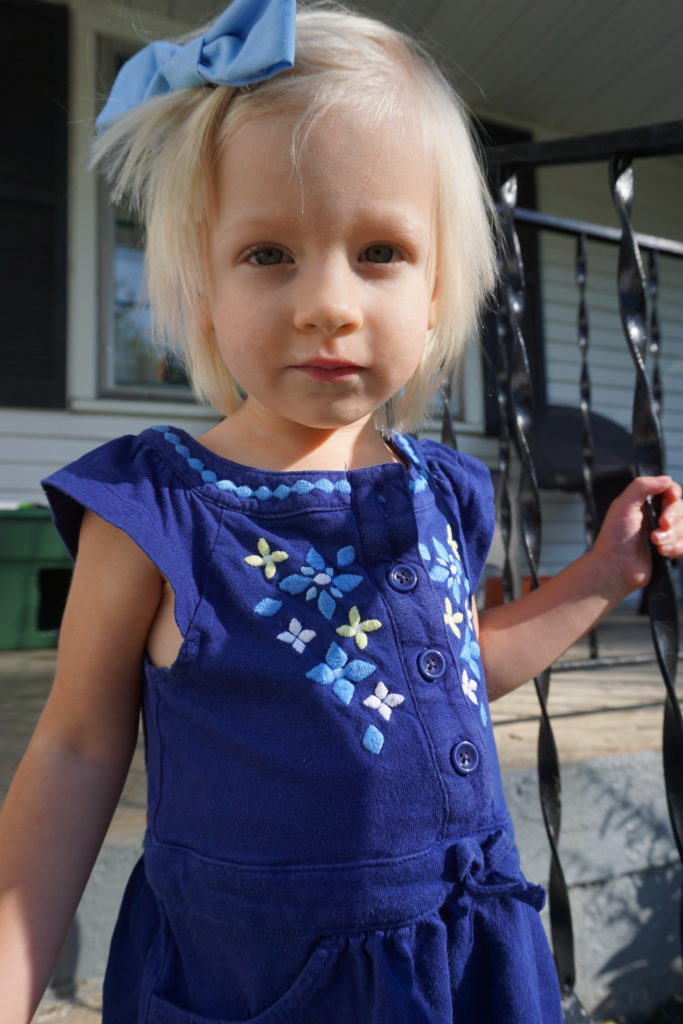 It was SUCH a gorgeous day!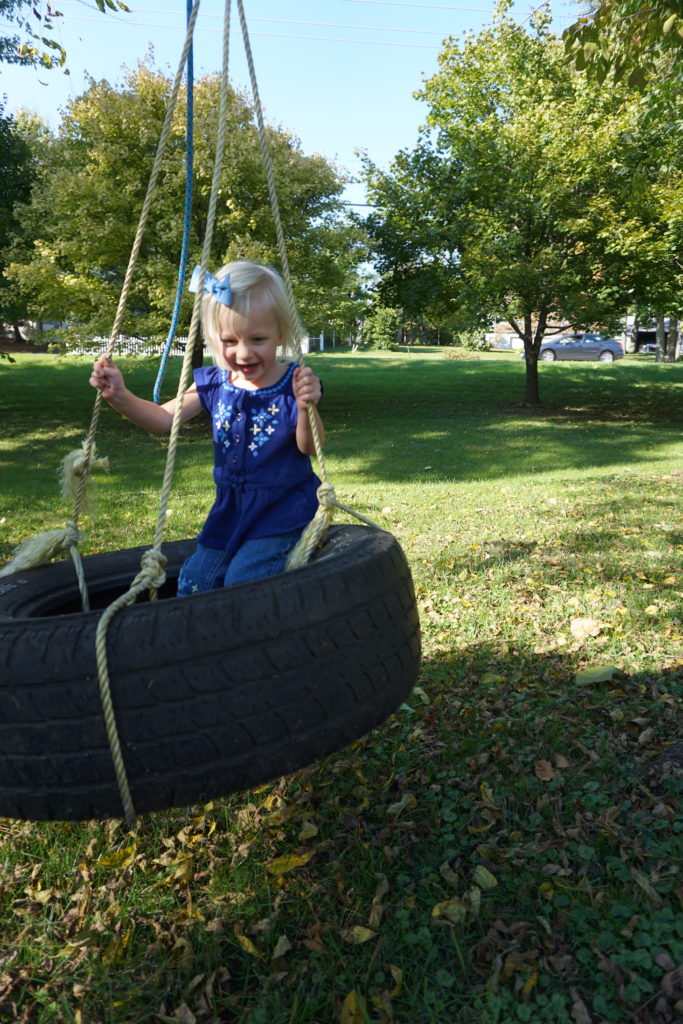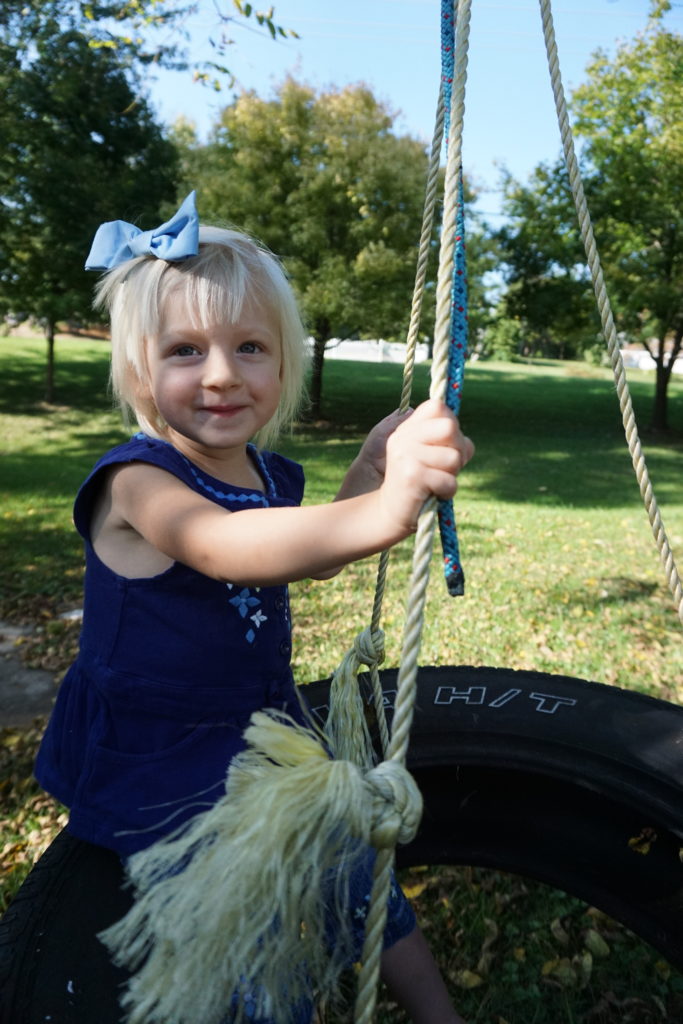 Don't worry, she didn't actually "help" him mow.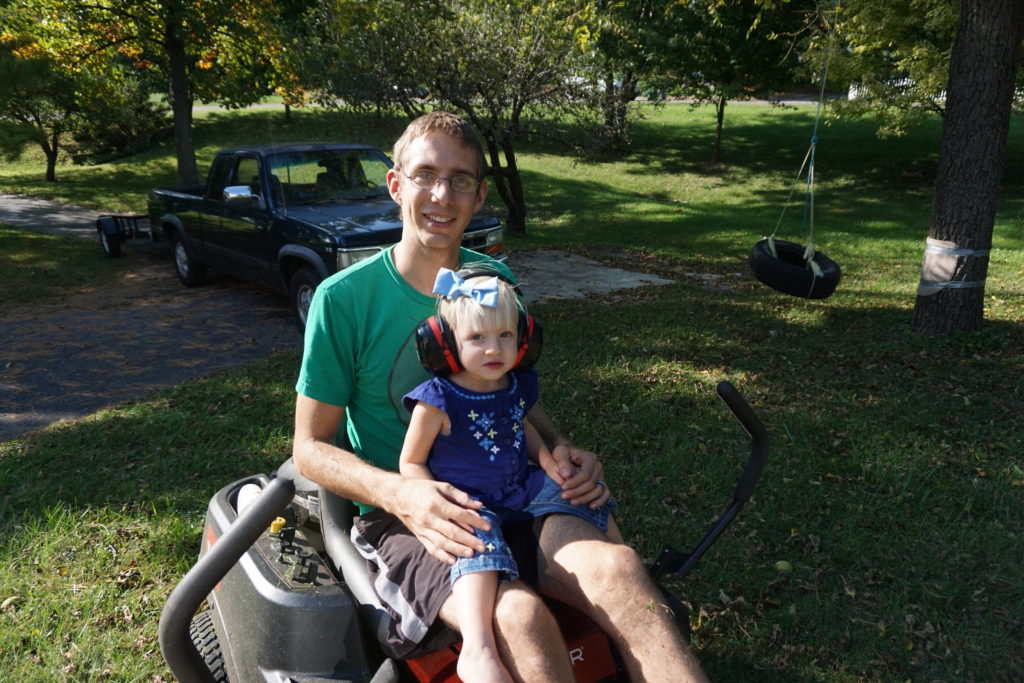 I take back what I said above…THIS is the last picture I have of myself pregnant. 48 hours later, I was in transition.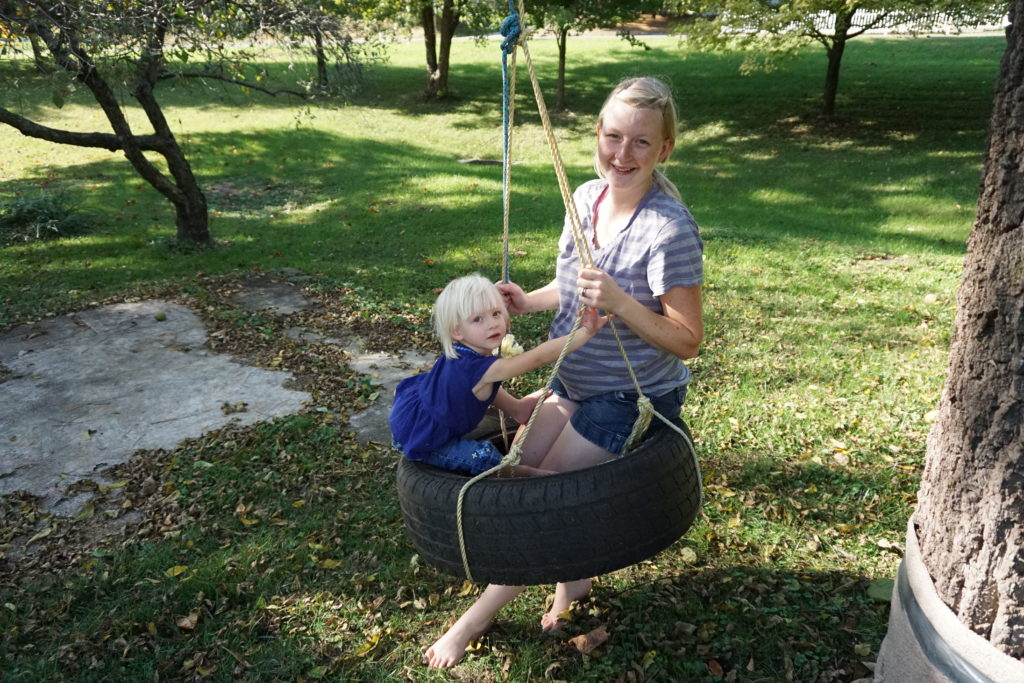 On Thursday, Tera and I cooked some freezer meals for after Kiah arrived. I still thought I had a little bit of time…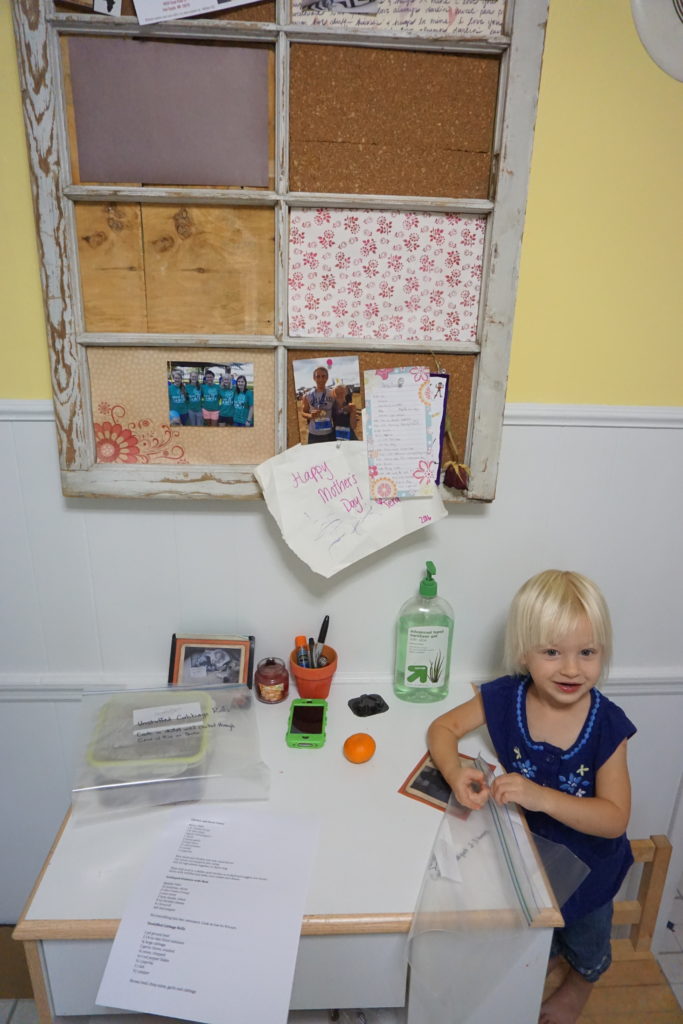 Here was my finished product. A crockpot of cooked chicken and three freezer meals…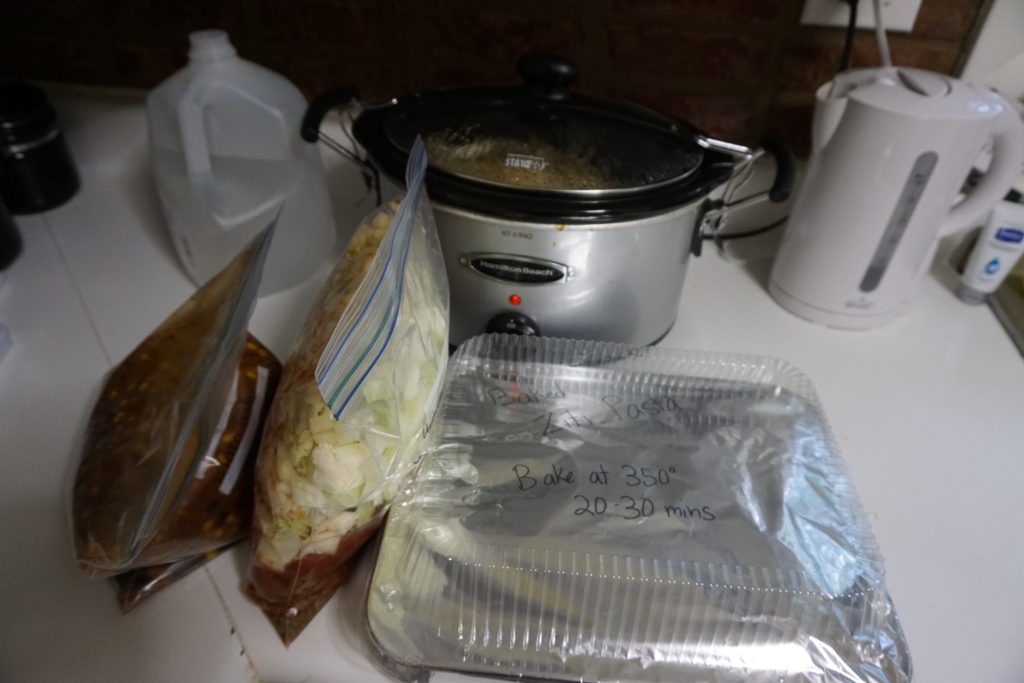 And the next picture on my camera is this: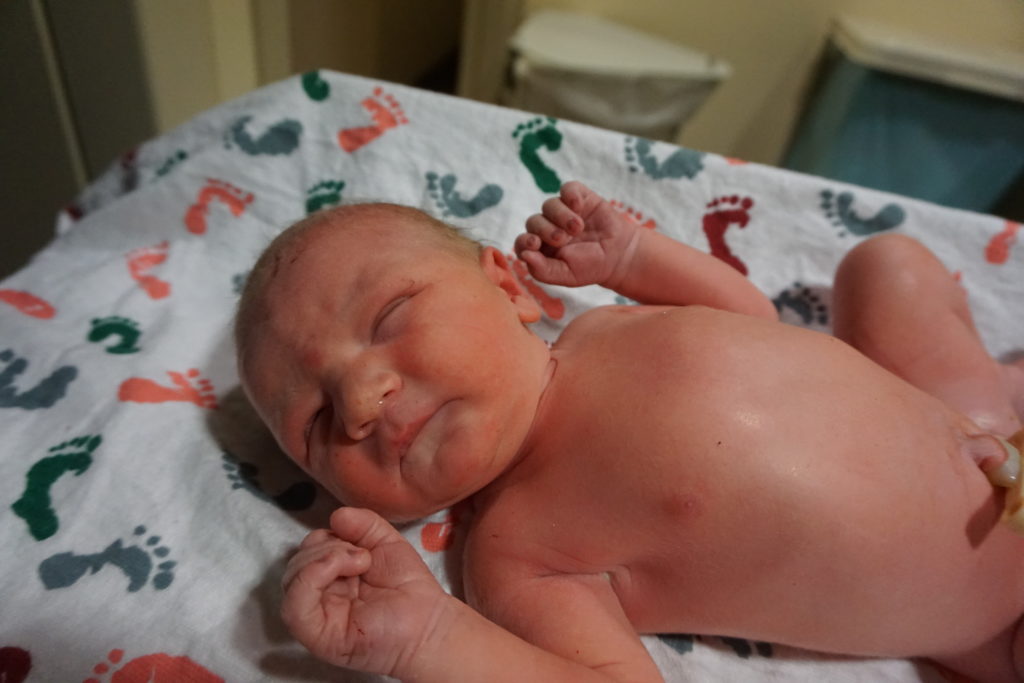 Welcome to the world, Hezekiah James. You can read the story behind his name here, you can read his birth story here, and you can see pictures of Tera and Kiah meeting here.
I'm going to go ahead and end this post now, and have a part II for you all tomorrow…the rest of October after Kiah's birth!
Save