I decided to make two "Life Lately" posts this month, since it was such a busy month! You can find the first post (before baby) here, and this is the second installment!
Shortly after Kiah was born, we texted our discipleship group and said we were sorry for missing d-group, but we were just a *little* bit busy! A few minutes later, Vanessa texted and said she was working l&d at the hospital and could she stop by? After her shift was over in the morning, she stopped by and was Kiah's first visitor!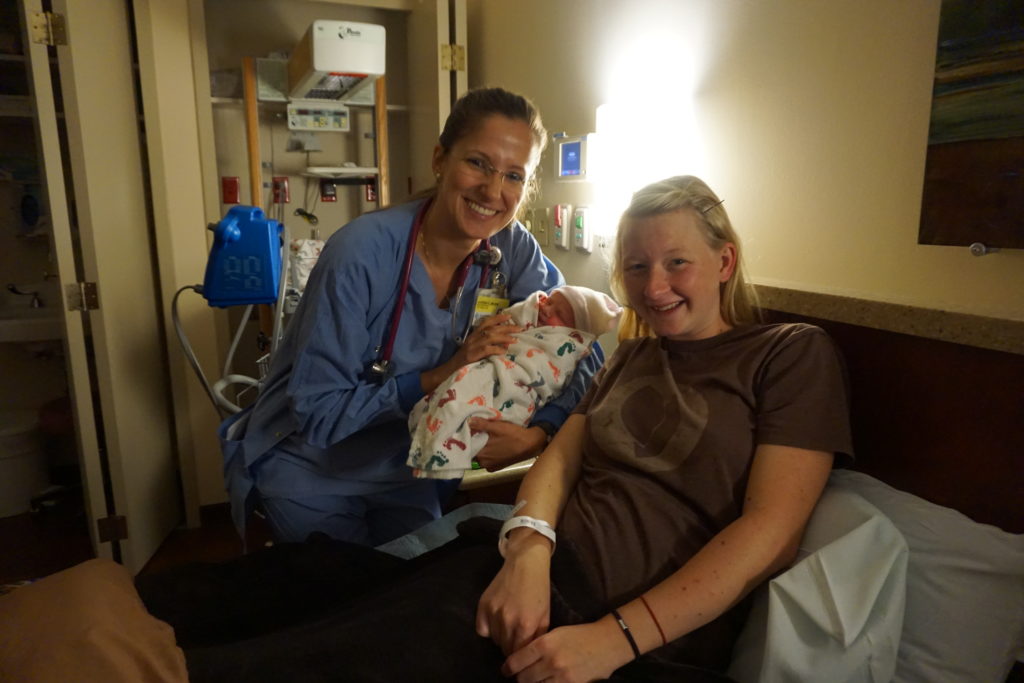 Of course, Kindrea came by with Tera later in the day and she was our second visitor! Obviously, Tera and Kiah are already getting along great… #siblings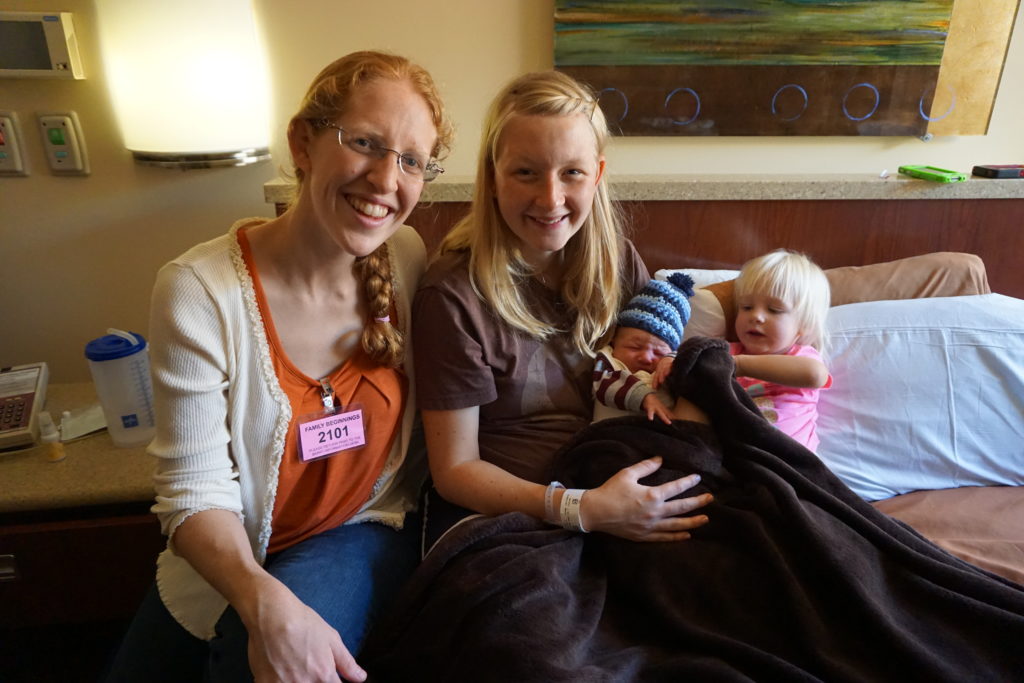 We were released on a Sunday morning and drove straight home! After church on Sunday, Tera came back home and we had about 30 hours as a family of four before my parents arrived the next day. I'm not going to lie…those 30 hours were beautiful, but exhausting because having a toddler and a newborn is NO JOKE!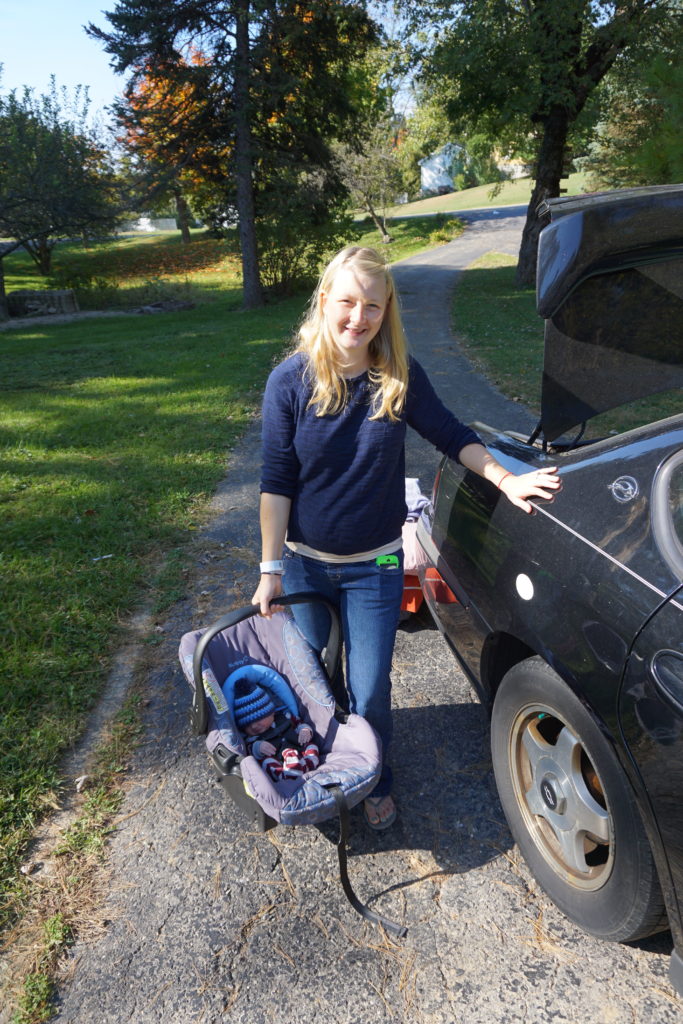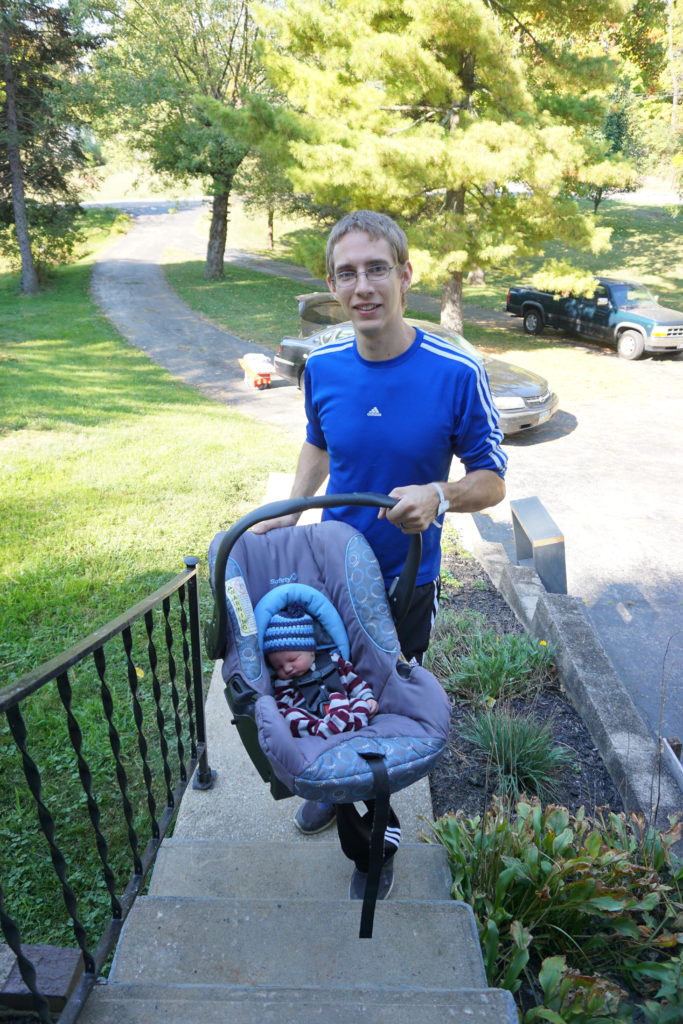 Theo did all the hard work that first day or so, and I just sat on the couch and looked at this sweet face. And cuddled. And fed him. That basically sums it up.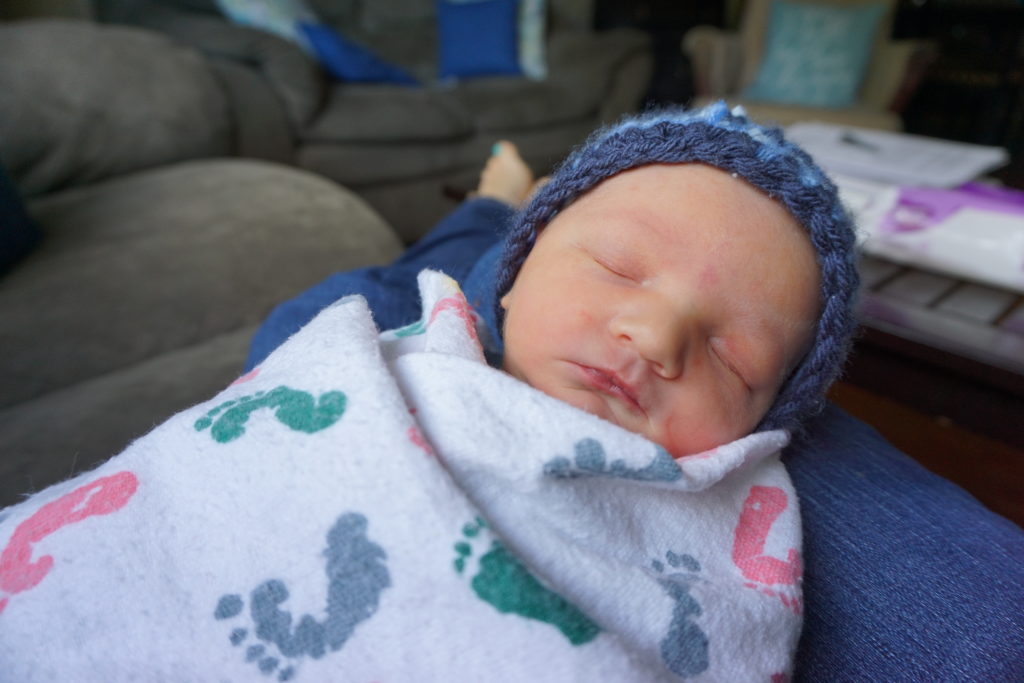 Monday morning we were all up bright and early with Tera. Tera looooooves Kiah, and even gave him all her stuffed animals.
Around 5 pm, my parents pulled into the driveway, honking the horn like crazy!!! I ran outside with both kids and we were all SO EXCITED. You see…it's been over two years since we have seen them! Not because we don't have a good relationship, but because they live overseas as missionaries! Tera took immediately to "Pepaw", and she has been spoiled rotten this whole month!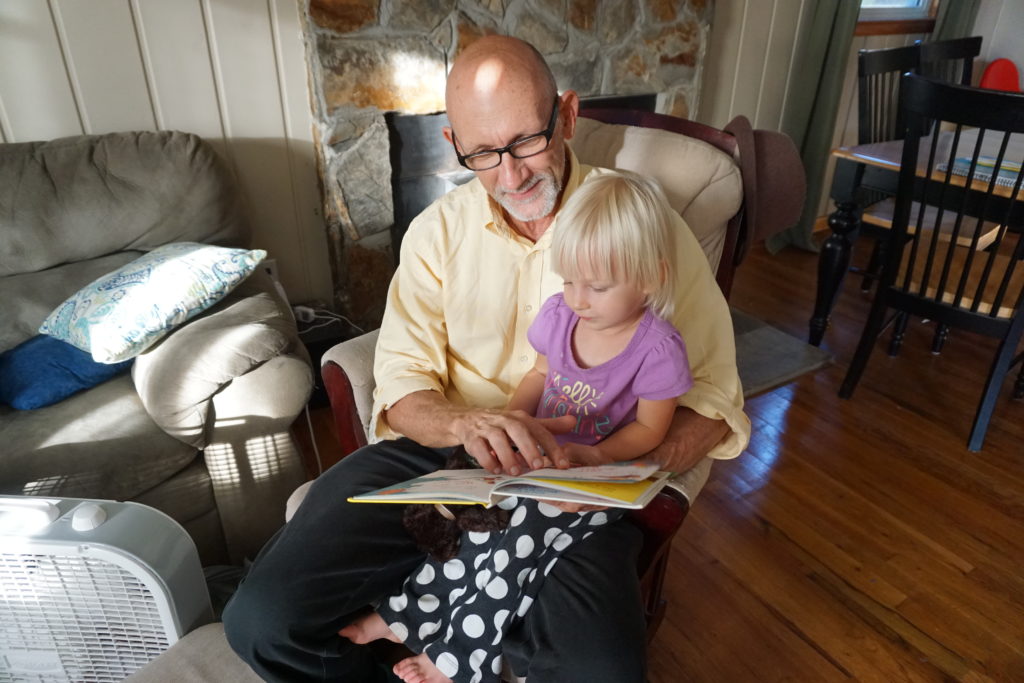 Look at our smiles! Also, Theo took this picture, then says, "Woah. You look huge. Put a pillow over yourself". Hahaha. He said it in a kind way, but it was funny because I was only 3 days postpartum and did still look huge.
Those smiles say it all!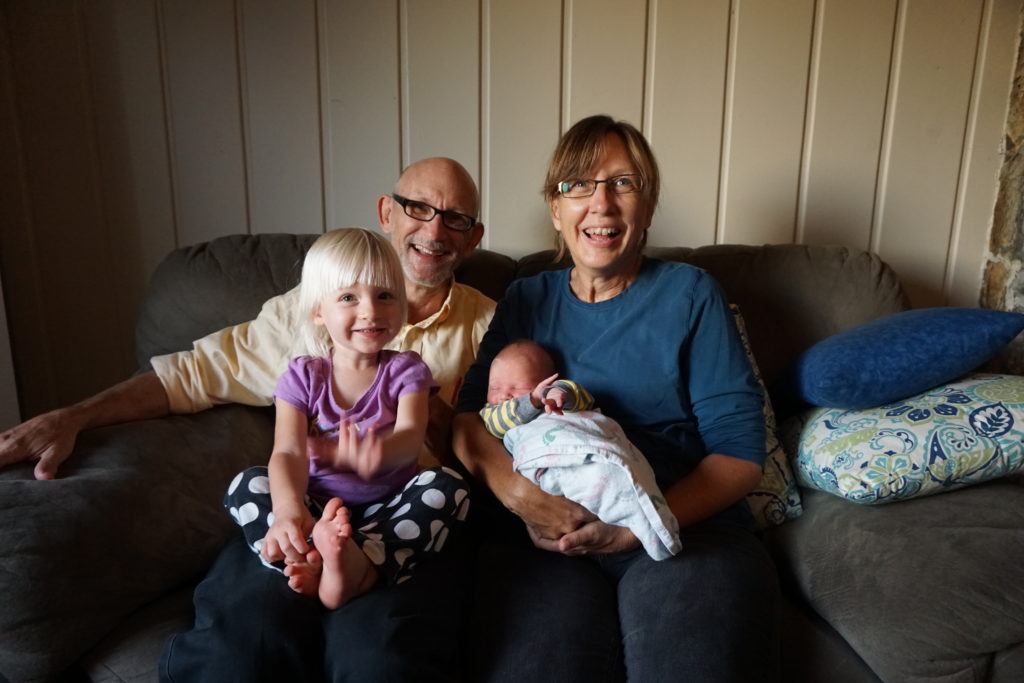 Someone else took this picture while I was still upstairs sleeping. I love it so much. Pepaw with his two grandkids.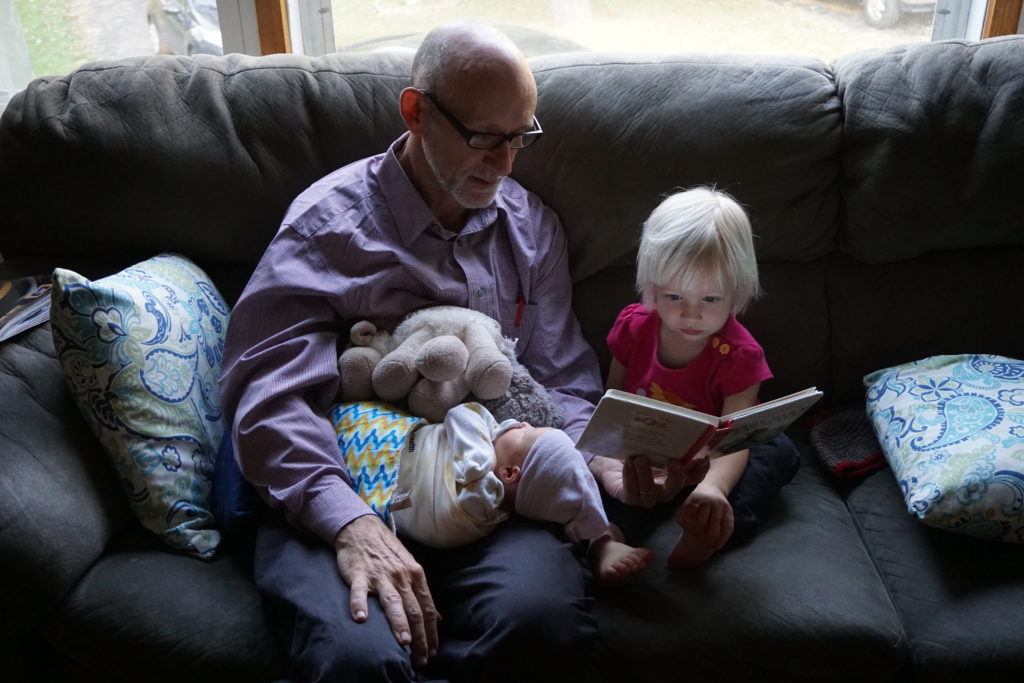 I also love this picture. Look how exhausted I look. It's because I was exhausted. But I couldn't be happy with all these sweet, sweet baby snuggles. I am so blessed to have spend most of the last two weeks of October parked right here on this couch doing just this.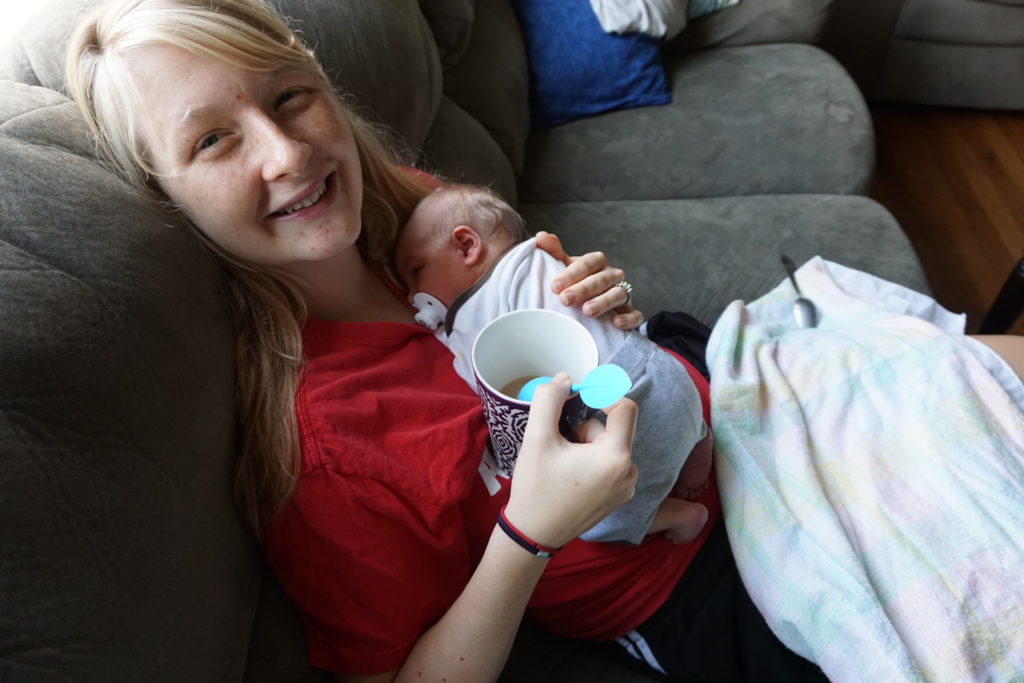 The weather has still be pretty kind to us, so Kiah has spent some time outside with Daddy. Fresh air does us all good!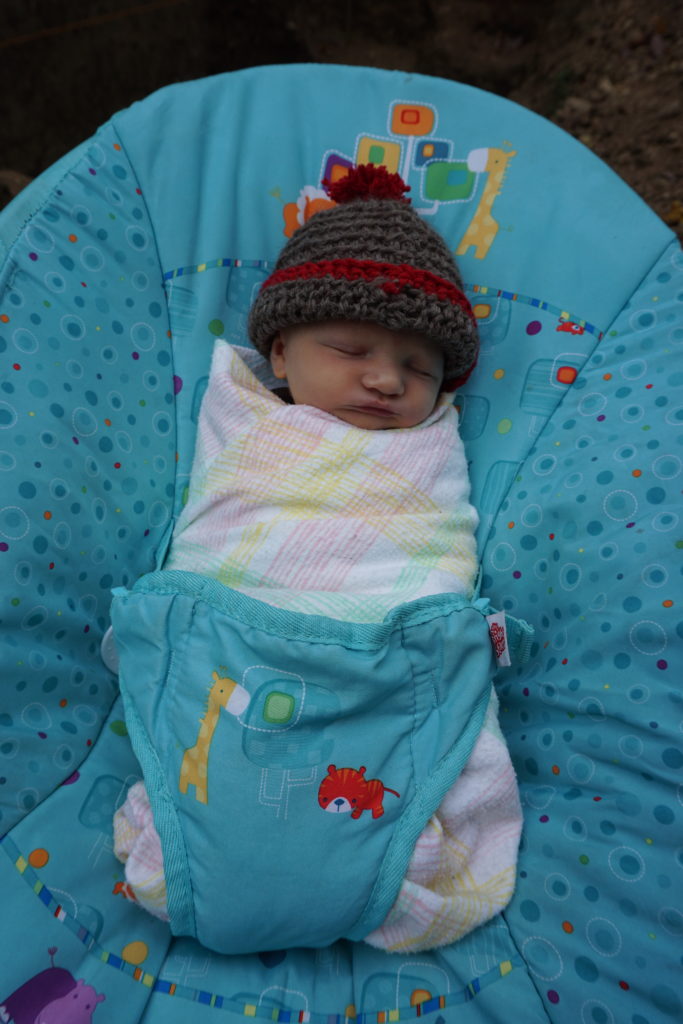 Oh, did I mention that Theo took some paternity leave and is remodeling our entire basement? I'm not just talking drywall and paint and cosmetic stuff..I'm talking an external entrance, putting in a bathroom, rewiring electric, flipping our stairs and THEN drywall, installing a kitchen and making a small apartment in our basement! THAT kind of remodel!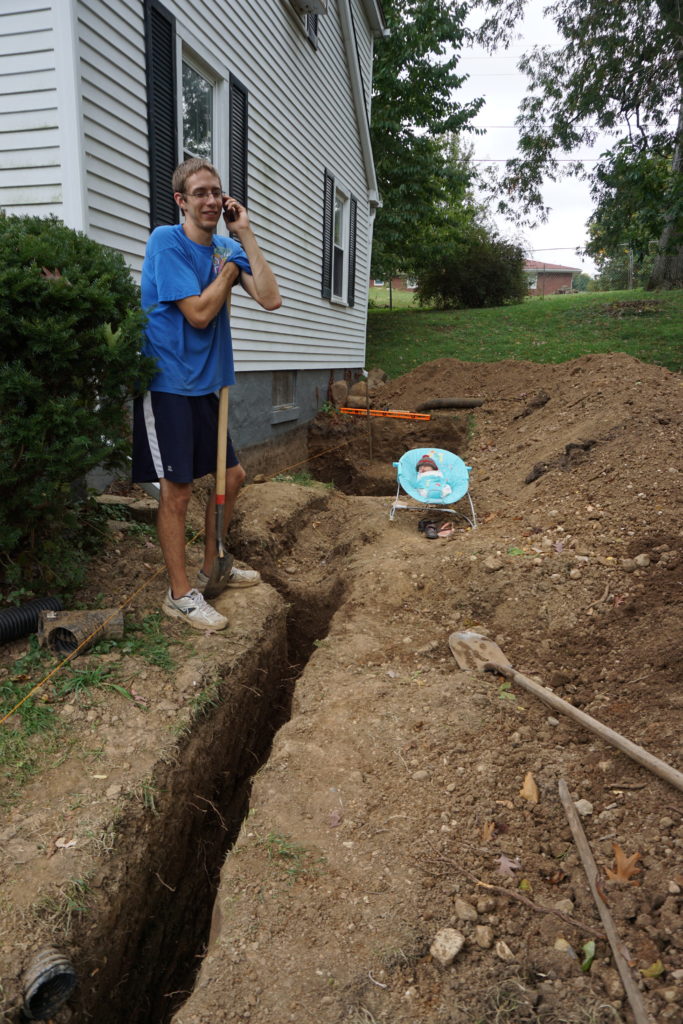 And here is a rarely seen photo of our neglected "Fur-st born". I thought it was hilarious how he was sitting up here just bathing himself.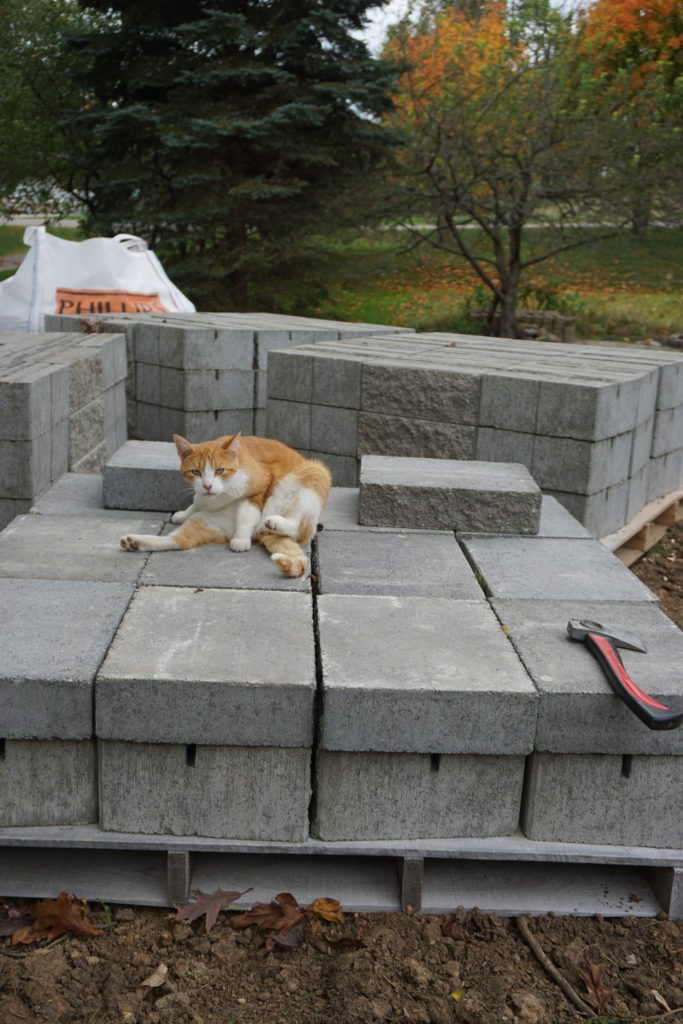 Did I mentioned that Tera loves Kiah?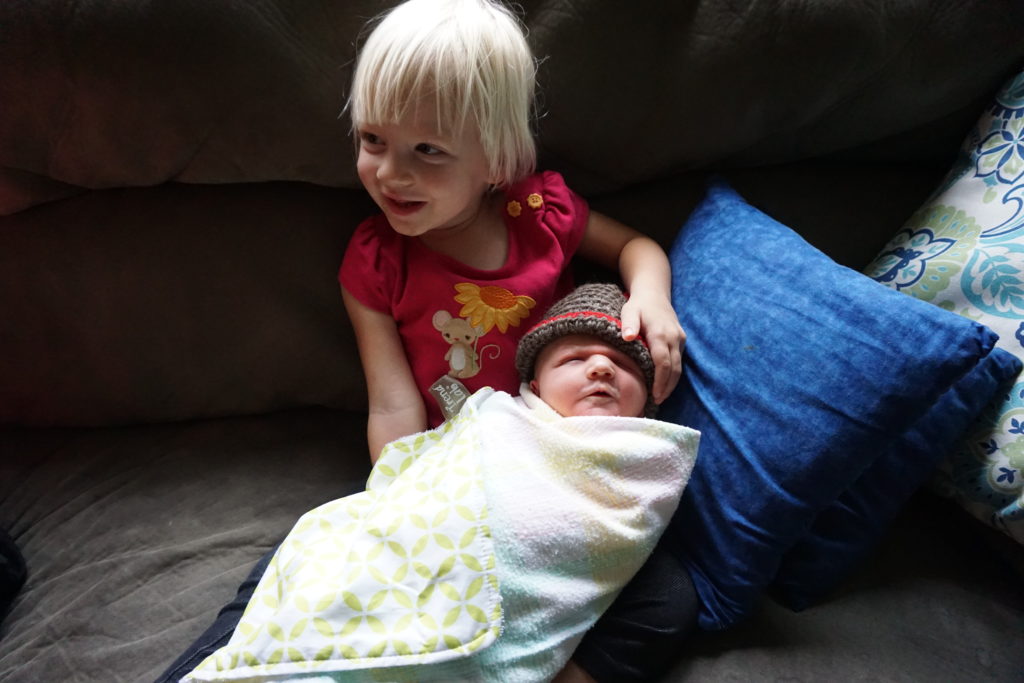 Tera insisted that Kiah be swaddled up with a buddy…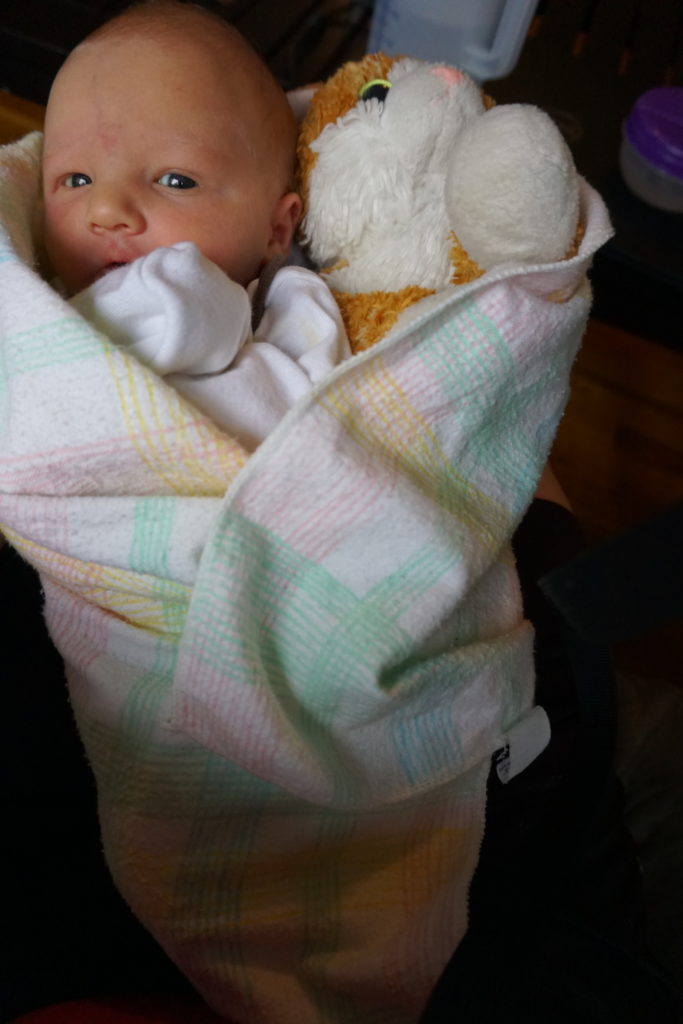 I have no idea what is happening with the headphones…she insisted on wearing them and helping baby Kiah out!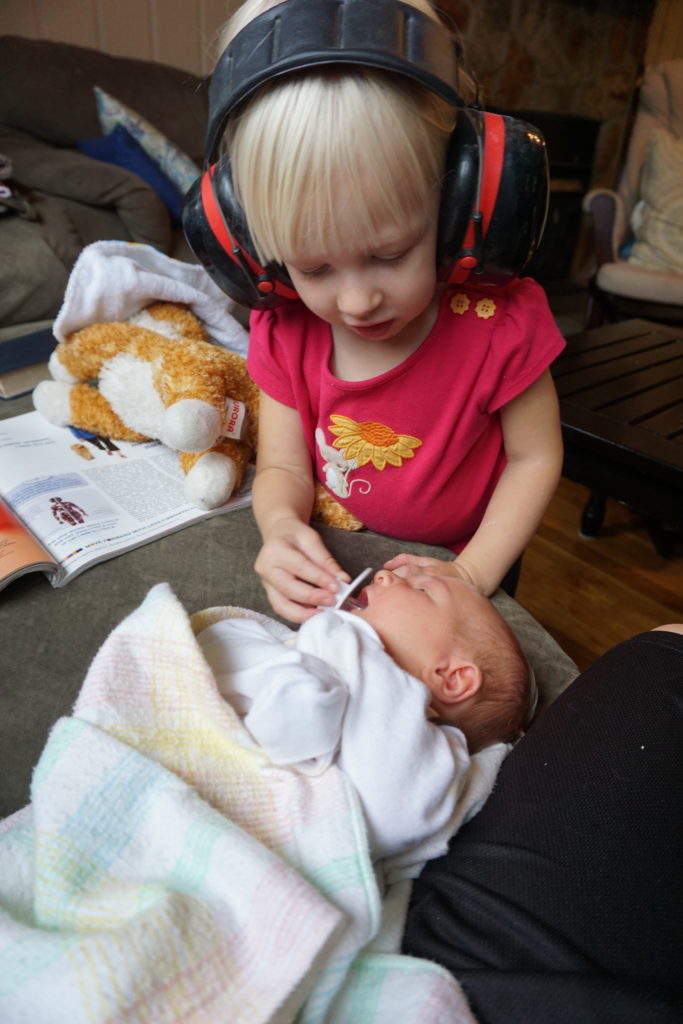 My parents are here for almost three weeks! My Mom has done all the laundry and all the cooking, and between her, my Dad and Theo, I haven't had to do any dishes! Yes, I know that I am so blessed to have help for this long! But, keep in mind that we literally live on different continents and only get real-life time every few years! So three weeks is a double treat!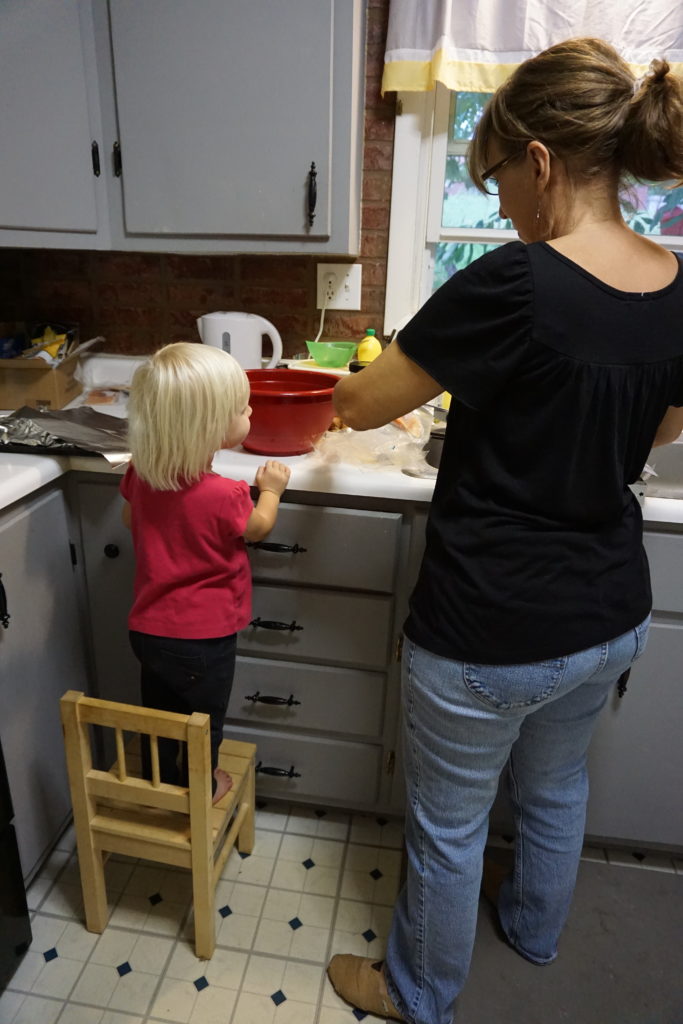 And of course there are lots of hands to hold the baby!!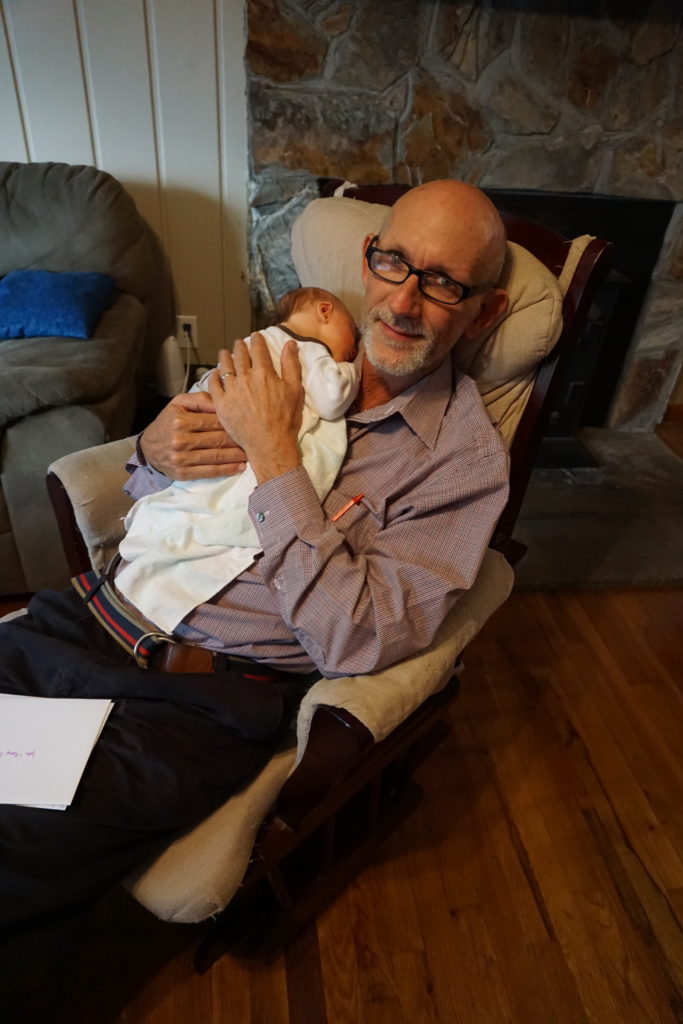 Tera has adjusted so well, but she is still a crazy toddler who needs so much attention!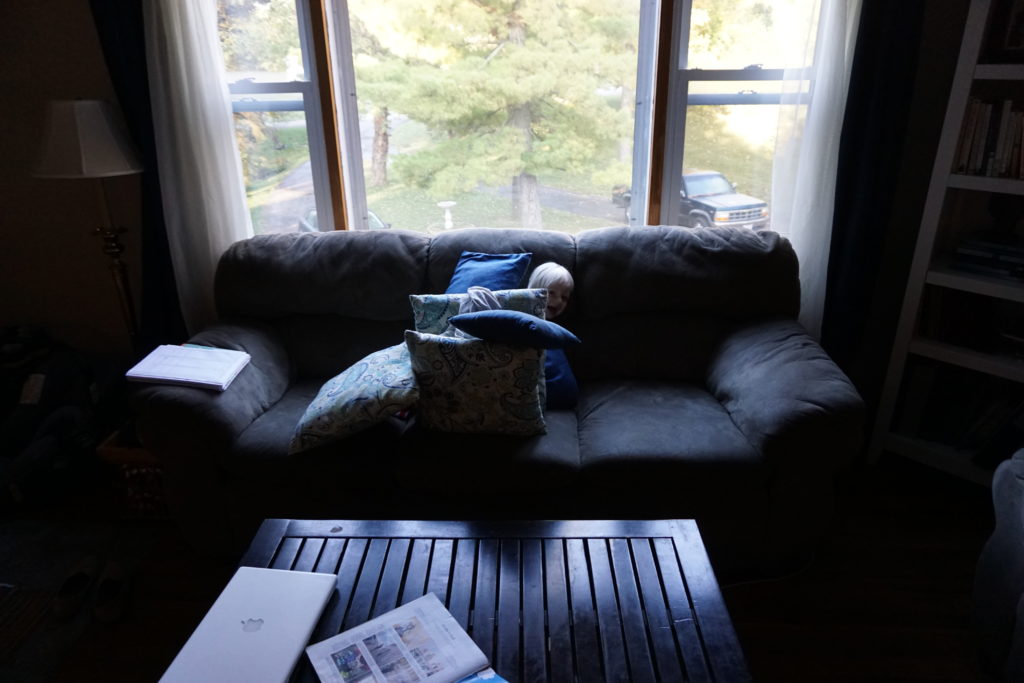 Like I said, I've logged a lot of hours on this couch! Our sweet dude is so precious and I'm loving all the snuggles and time I'm getting to spend with him!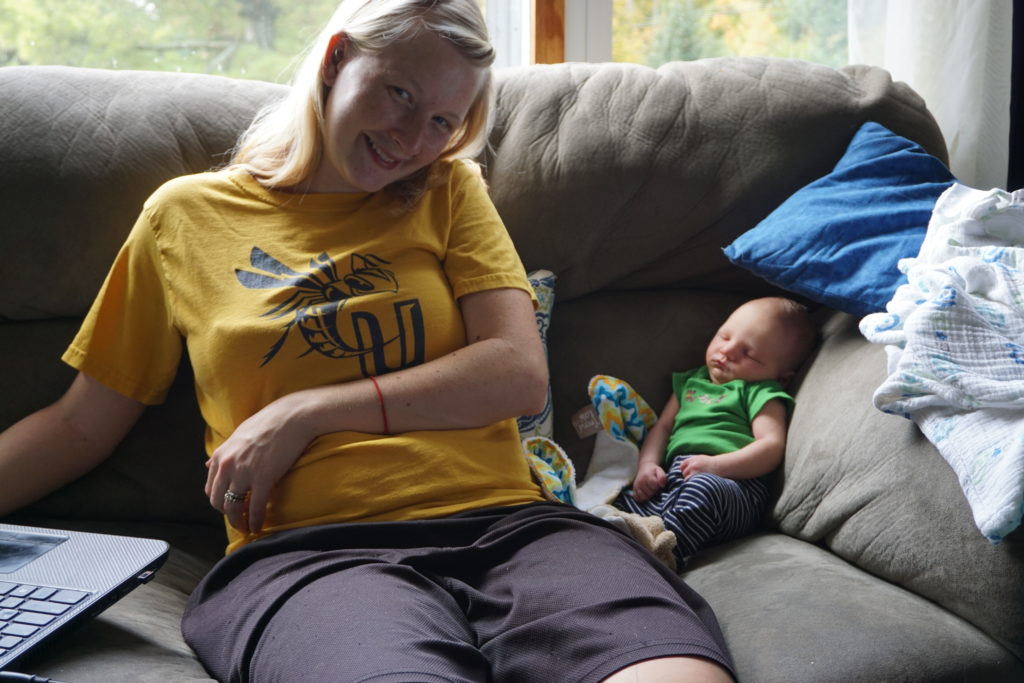 Sooo teeny. So precious.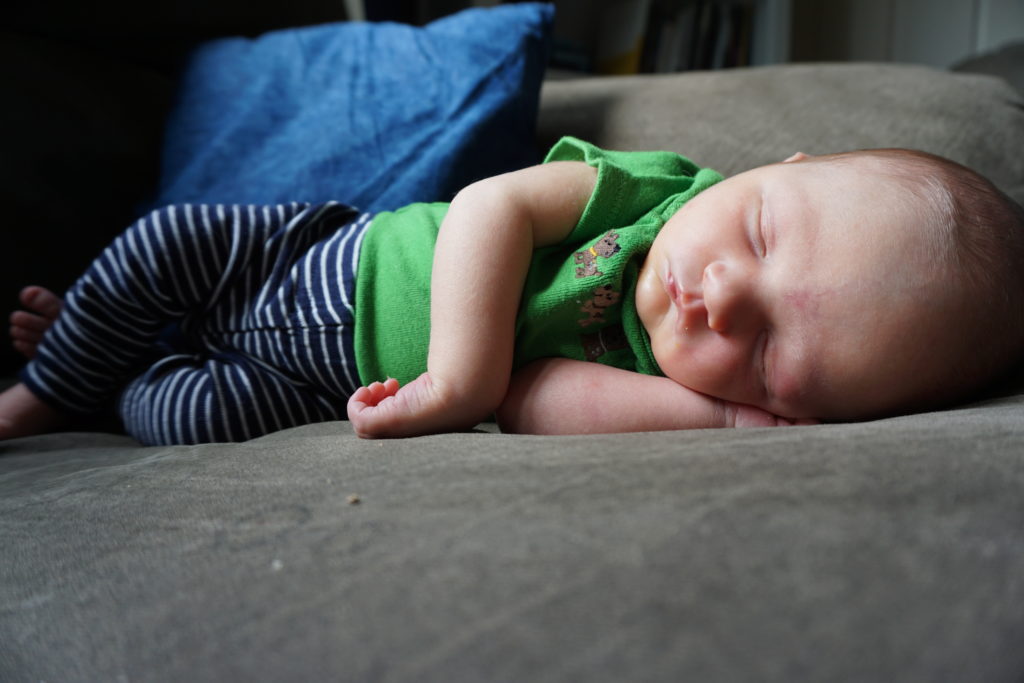 Kiah's first bath! I insisted that Tera stay up to watch. She was a little concerned but loved to watch!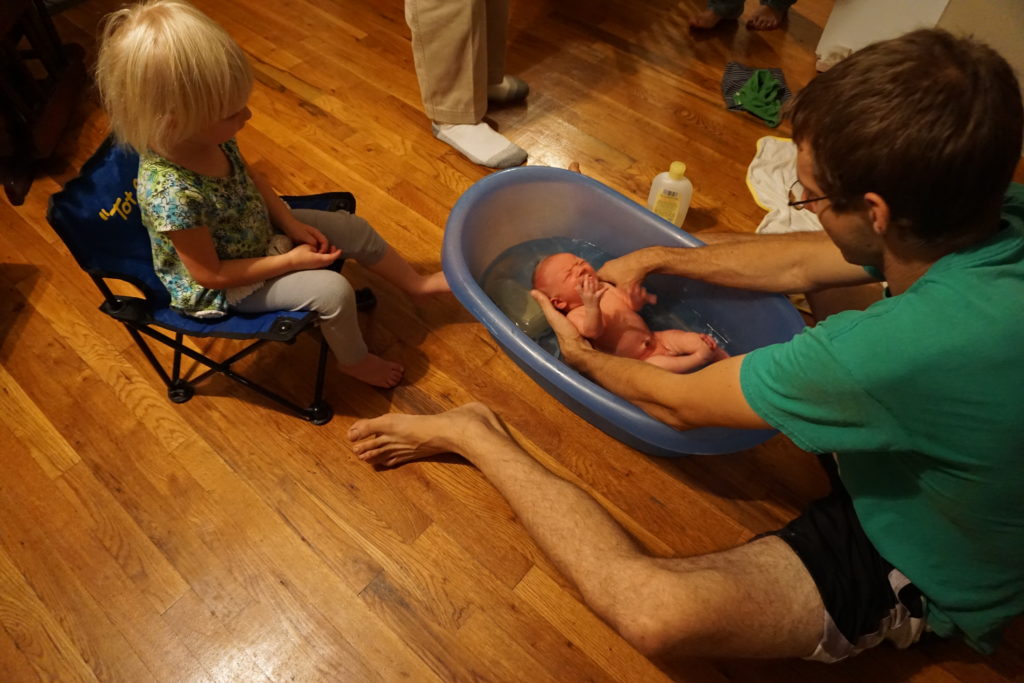 After his first bath! Theo is the master bath-giver around here! If I can avoid it, I don't give a single bath until the kid can sit up. They are just so slippery and floppy and sticking them in a potentially hazardous environment in that condition scares the wits out of me! Thankfully, Theo is an expert!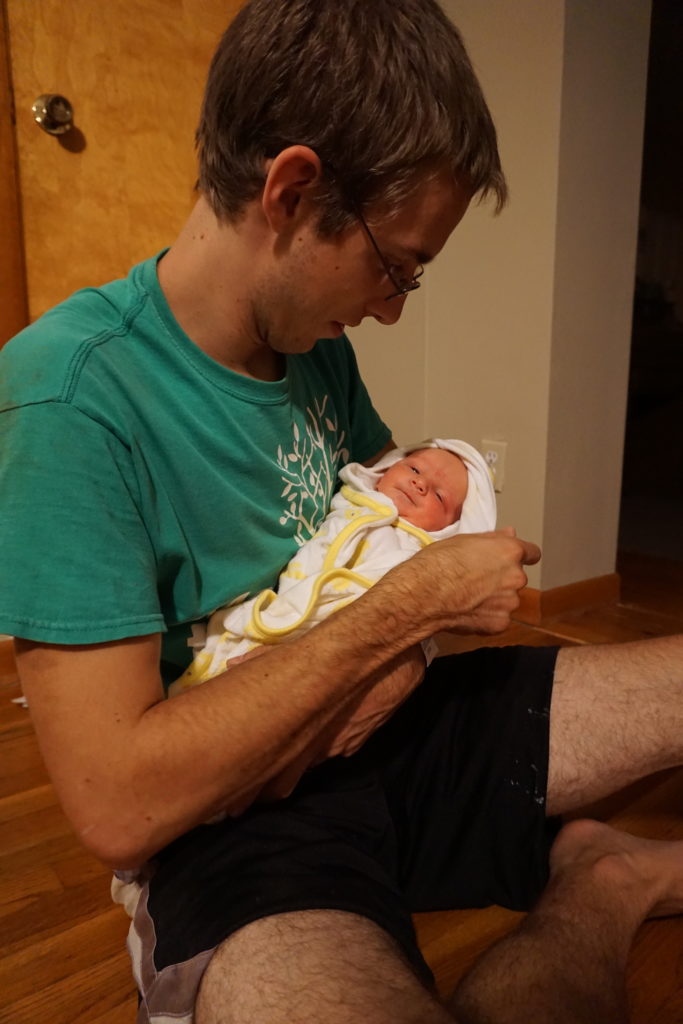 Uncle Dan came up for a long weekend because he hasn't seen my parents in two years, either! Tera loves Uncle Dan and was playing with this wind up car with him. Dan decided to drive it on her head, which resulted in the car getting stuck in her hair. Haha.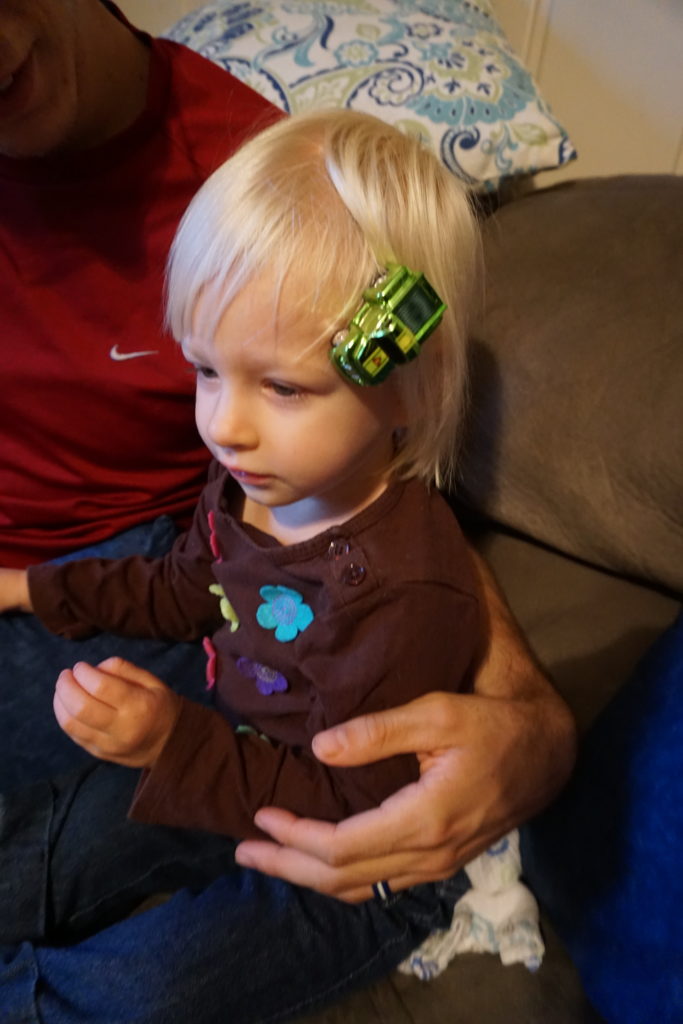 More baby snuggles.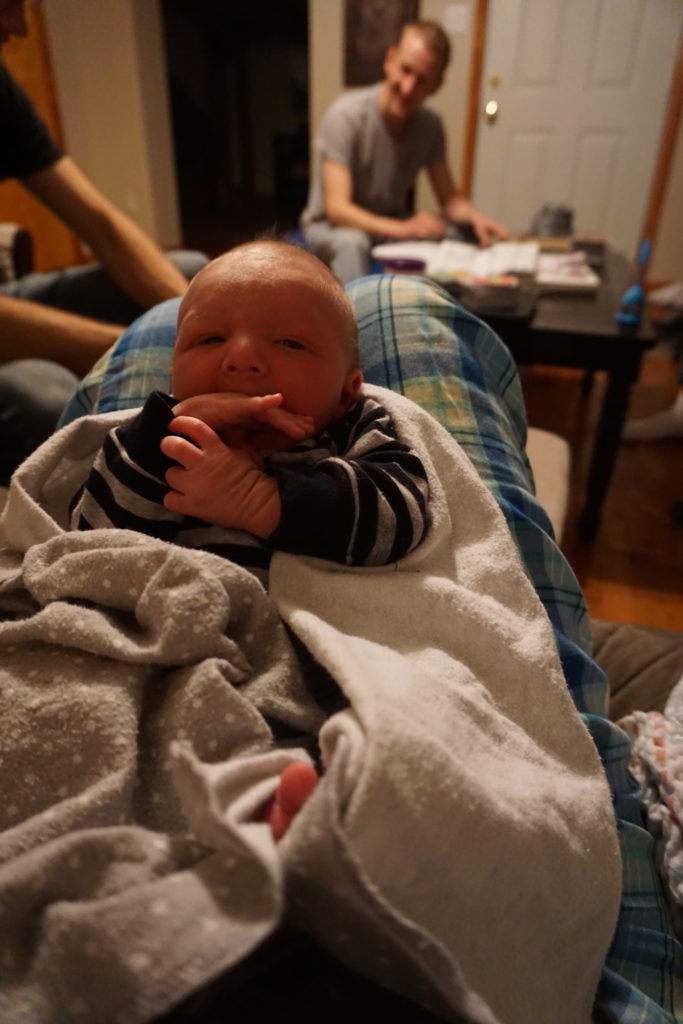 Playing games with (almost) the whole family! Tera had already gone to bed, and Kelly had to work so she didn't come until the next day.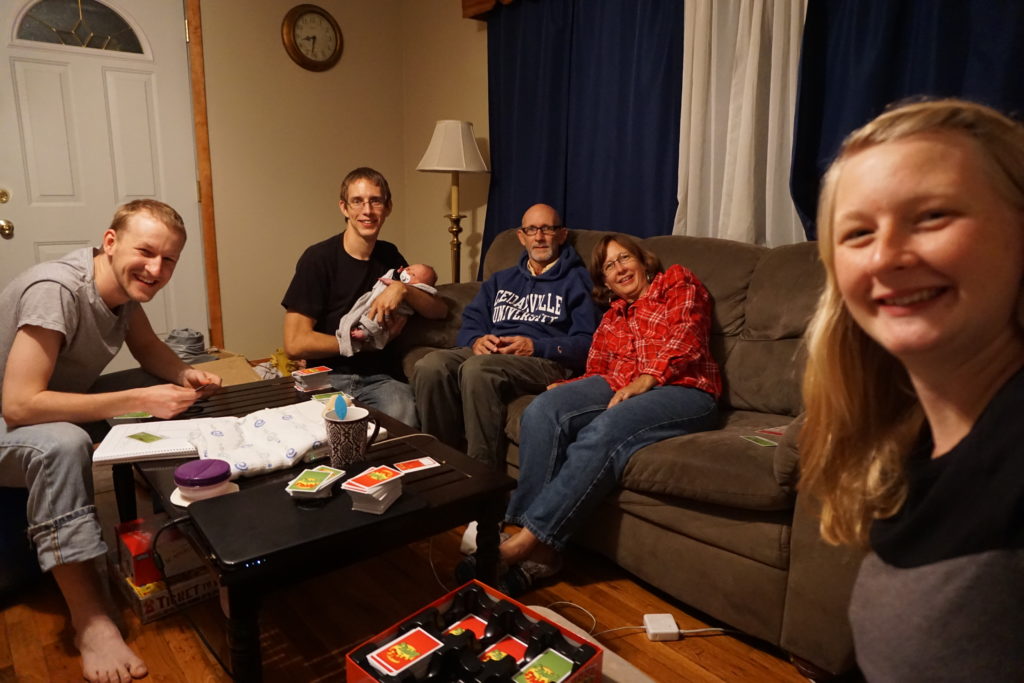 The weather has been fairly warm…at least warm enough that we can still go outside for walks. Tera and Pepaw went for a walk one day and found this gorgeous butterfly!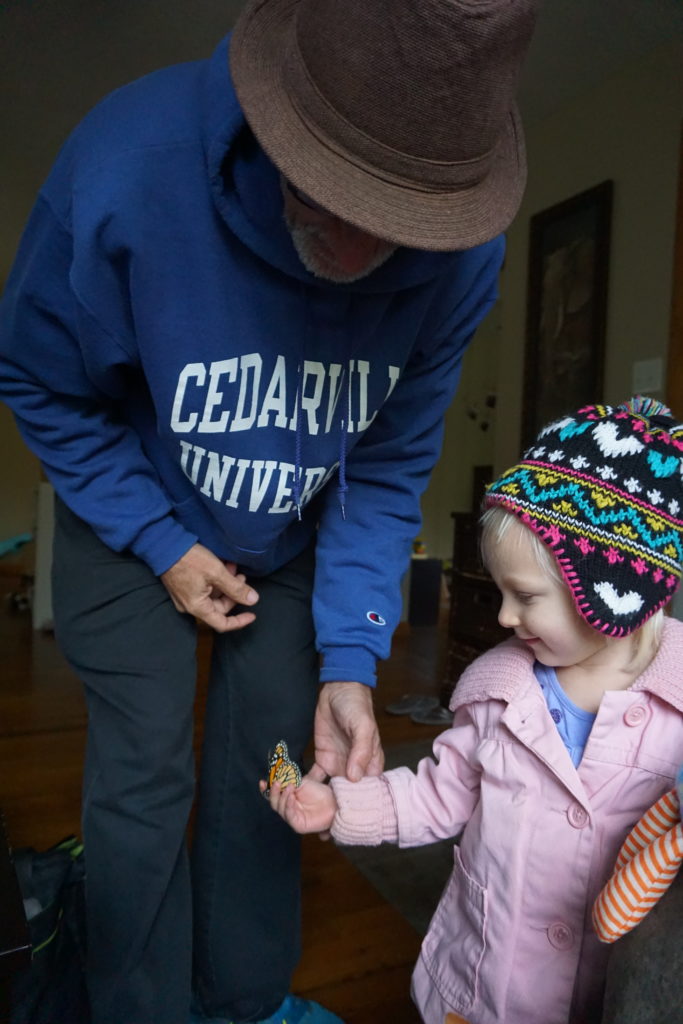 Did I mention snuggles on the couch with Kiah?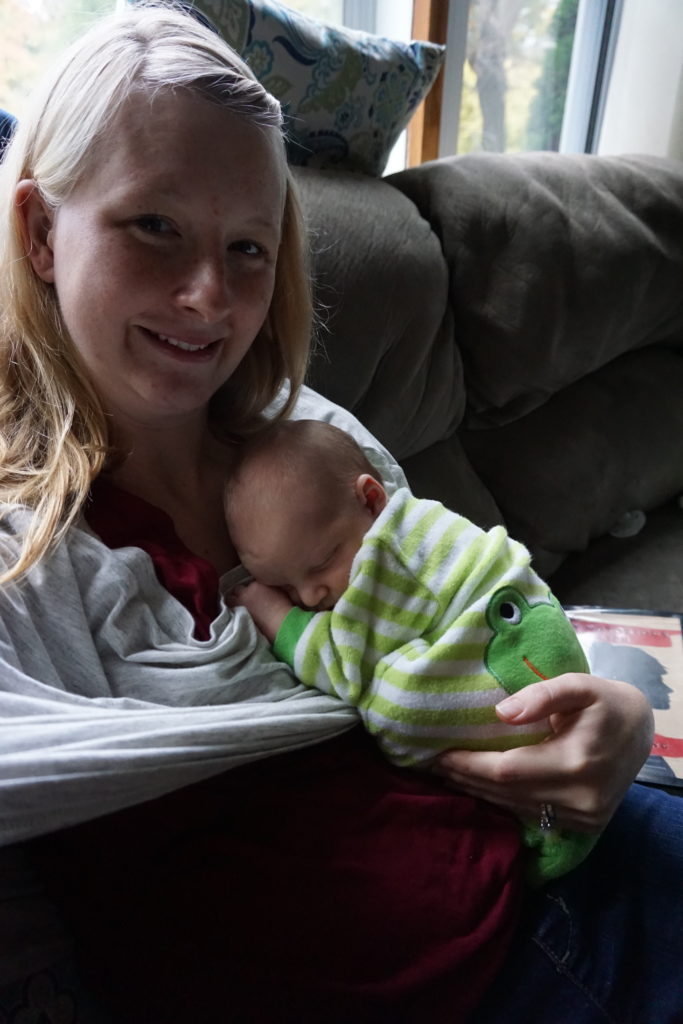 On my due date with Tera, I went and got a pedicure. After that, I decided a due date pedicure needed to be a thing. Those are the only times I ever get pedicures. This time, I got to take my Mom and Kelly AND Kiah! Crazy to think that he was 8 days old on my due date!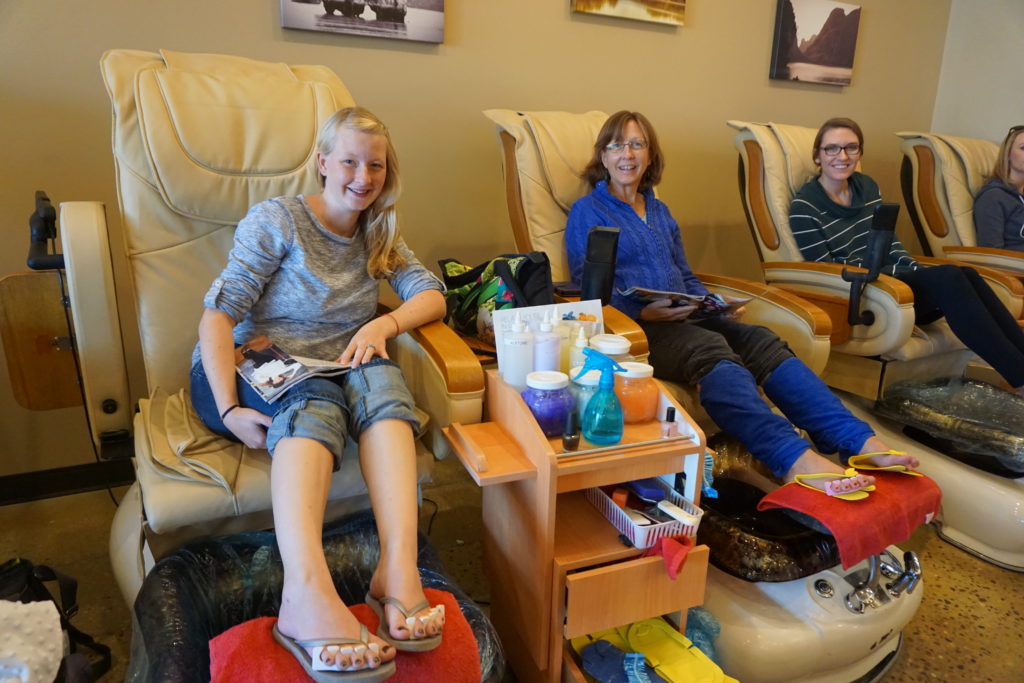 See? 40 weeks pregnant…errrr, nope! 8 days old!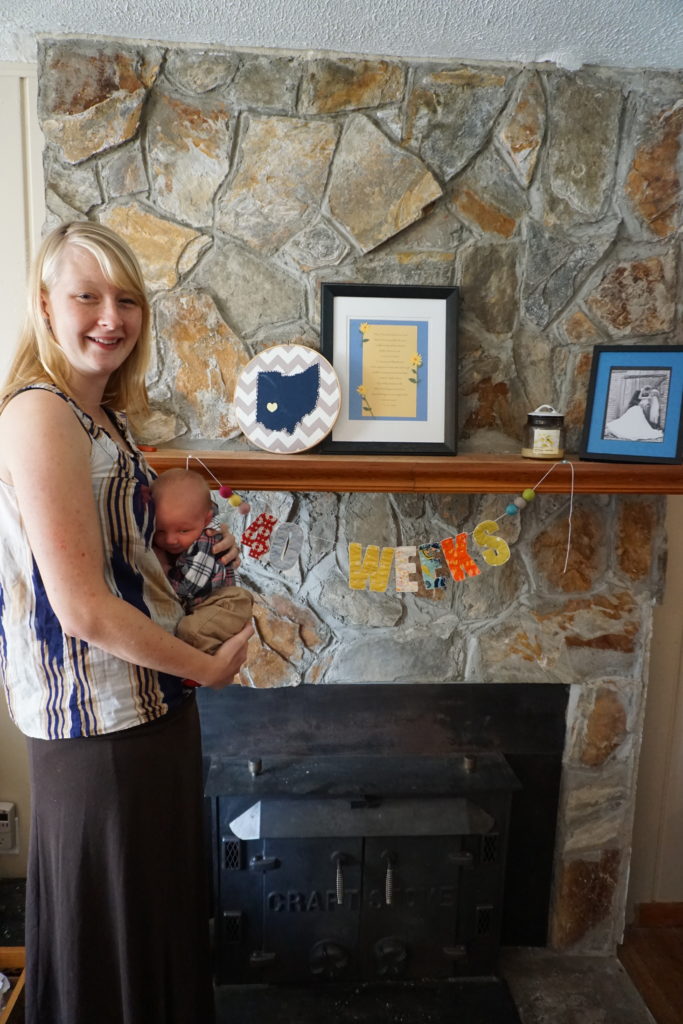 40 weeks old…..8 days on the outside!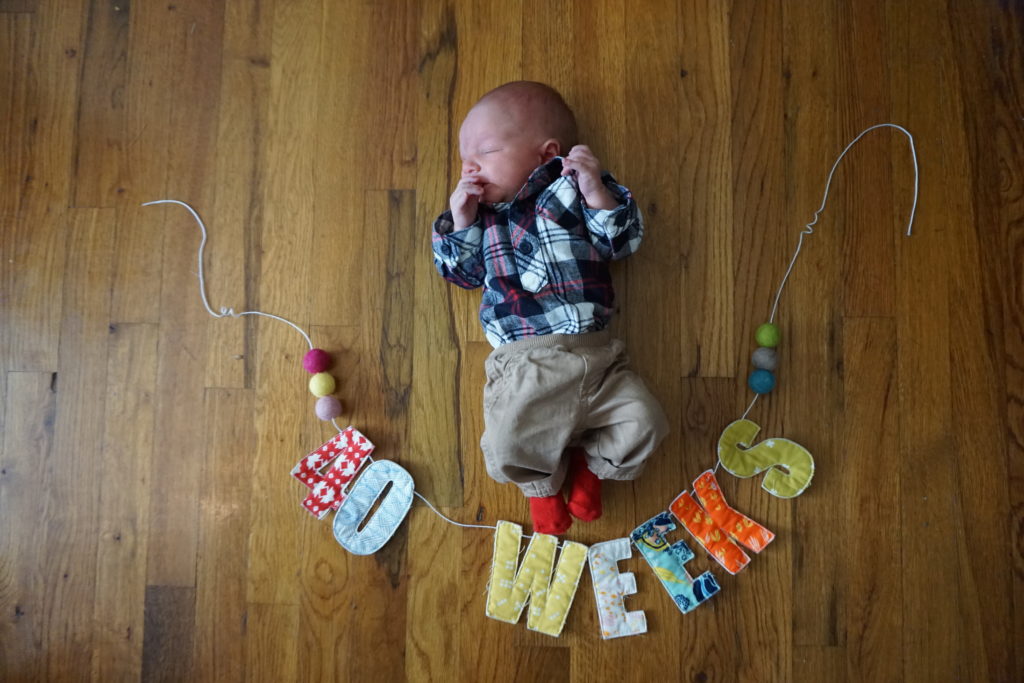 Little man in his flannel!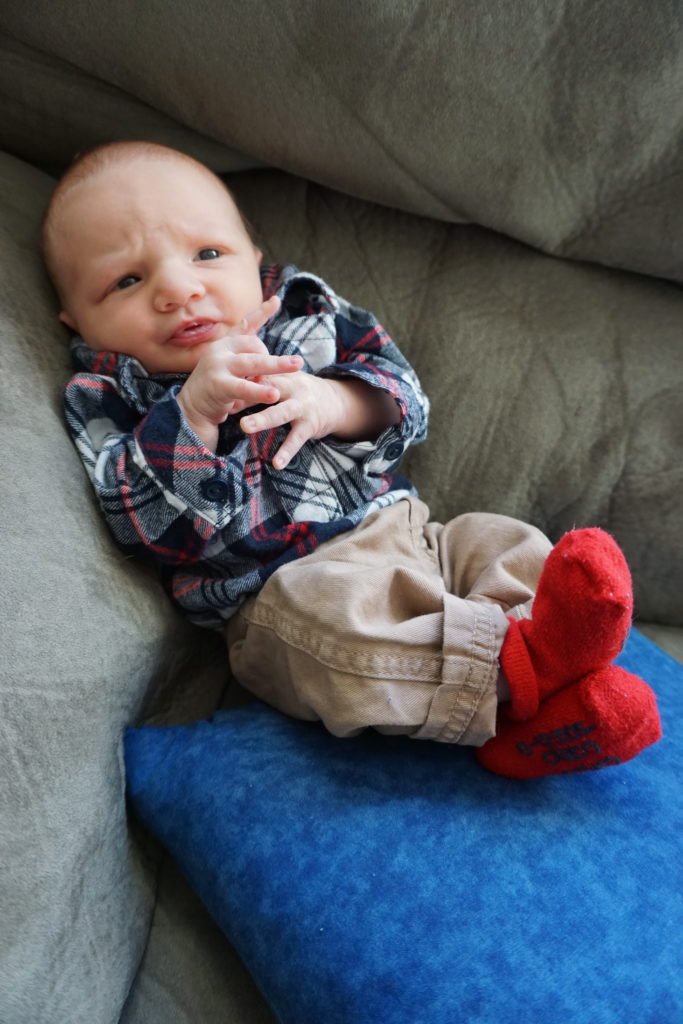 Save
Save
Save