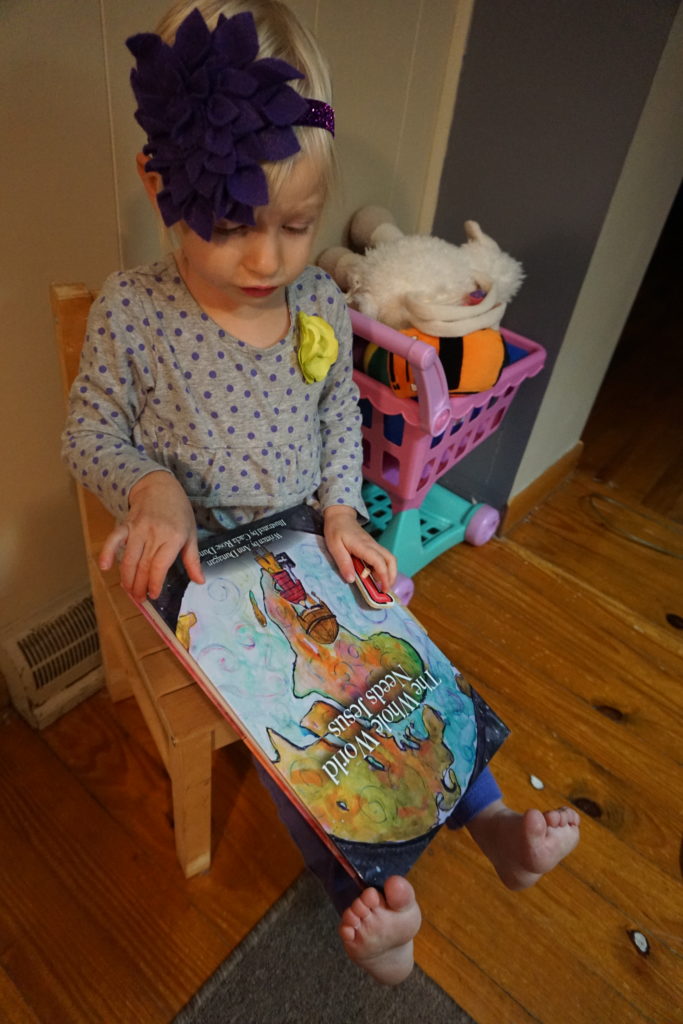 My friend Christi recently contacted me and asked me if I would like to review the new children's book that her Mom had written. I said yes, and I'm SO GLAD I did! This book is absolutely wonderful.
As a former teacher, I have a huge collection of children's books. I love reading and it is something that I can already see that Tera loves! Among our huge collection of books, we have a few favorites, though. I am even that crazy Mom that keeps a small stack of our absolute favorite books in one spot.
In case you haven't guessed it, this book was added to that collection!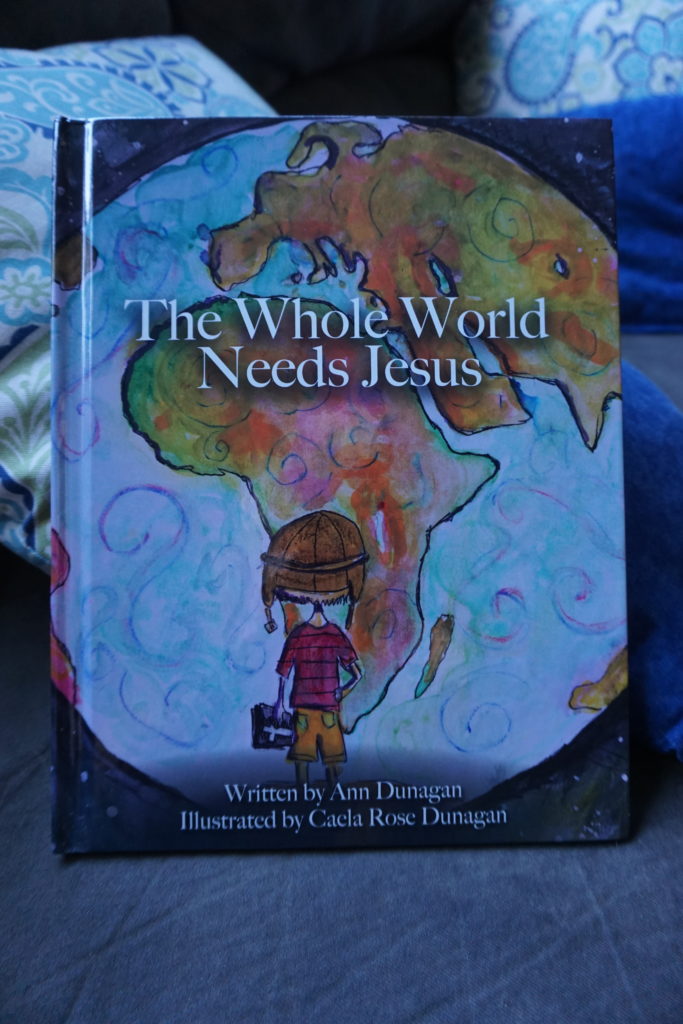 The Whole World Needs Jesus is a delightful children's book. It has beautiful words and beautiful illustrations. The illustrations are whimsical and cute, and just brought a big smile to my face. As Tera read through the book, she kept pointing out "all the peoples!" And trust me…these people are beautiful and every race is represented (and all the adoptive/foster Mamas said AMEN!)!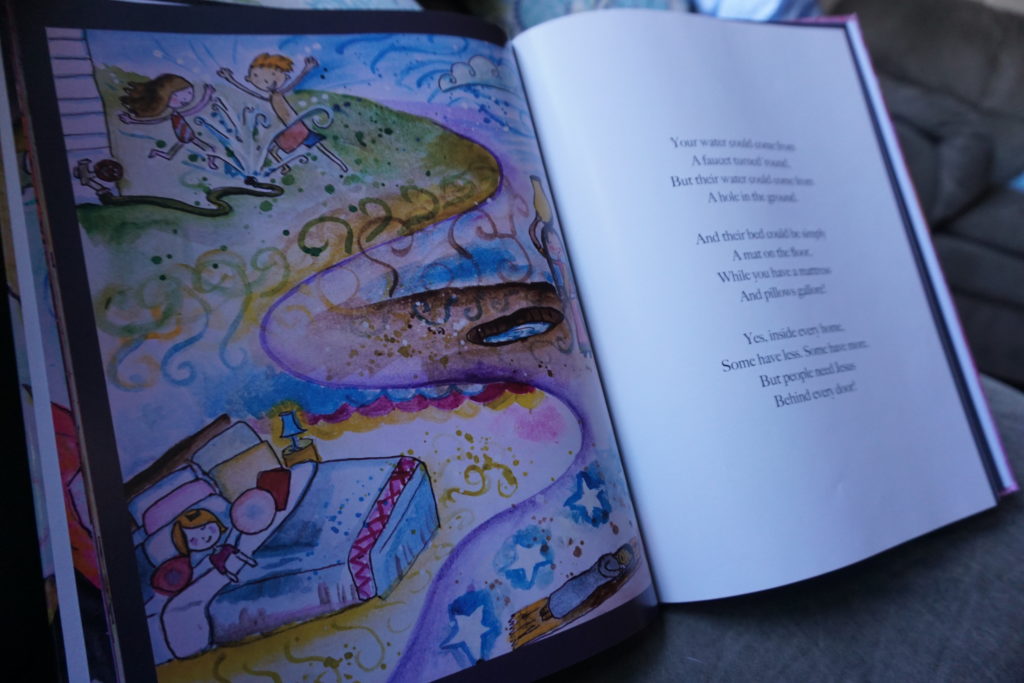 I've always been a sucker for books that rhyme. I think it's because no matter how long I would sit there, I could never make a sensical story that rhymes. I have so much admiration for those who can! And you guys…this whole entire book rhymes and flows so perfectly!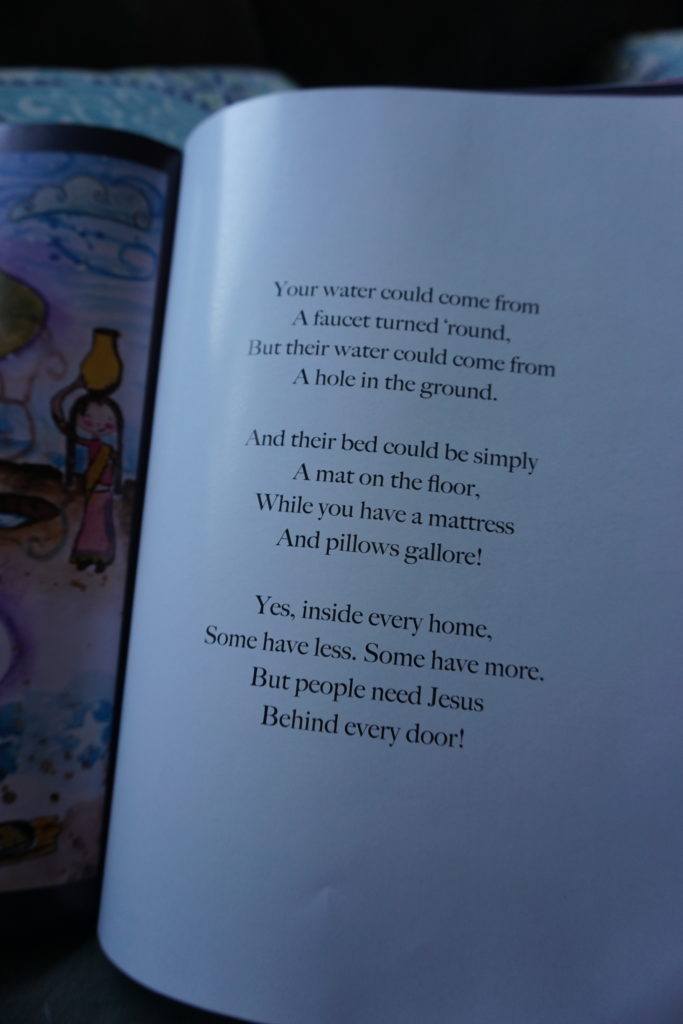 Do you see what I mean about the illustrations AND the words?
But even more beautiful than that illustrations and the words is the message that this book conveys. This book is THE GOSPEL. It specifically focuses on The Great Commission and talks through how the whole world needs Jesus. One thing that I especially love about the book is that it calls ALL of us to fulfill this commission. It encourages some to go, and some to pray. It encourages children to care about those who are overseas…but also those who are right in their own Suburban community.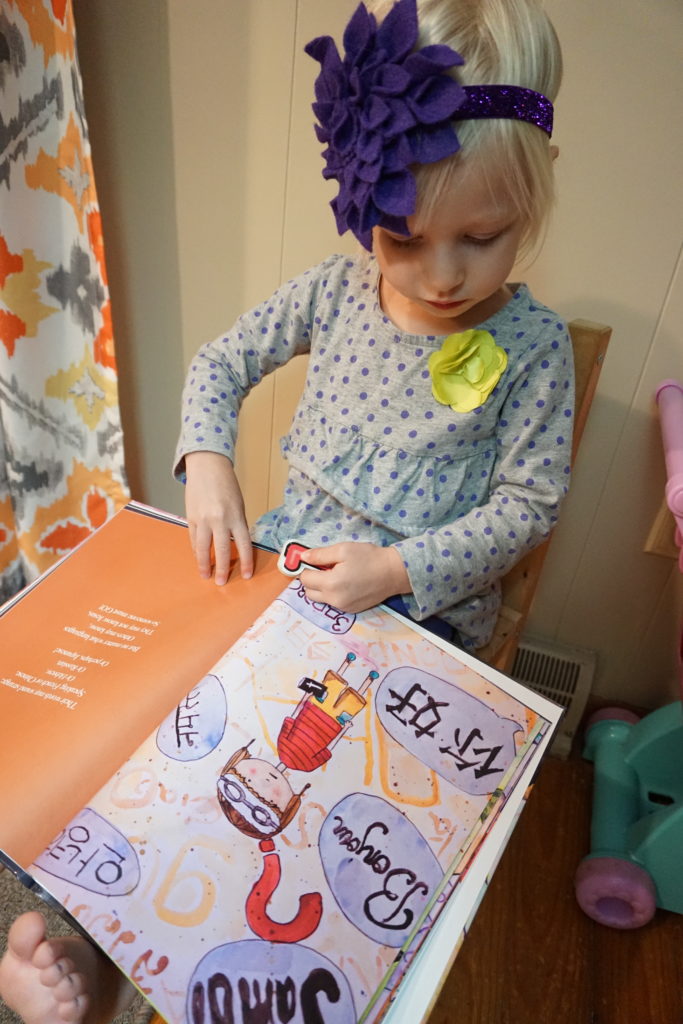 I would *highly* recommend that you add this book to your shelf! Your children will love looking at the pictures, reading the words and even just listening to you reading them. It would make a great Sunday School tool, in a classroom or a homeschool curriculum.
The whole world needs Jesus…and I'm starting with my own little mission field right here: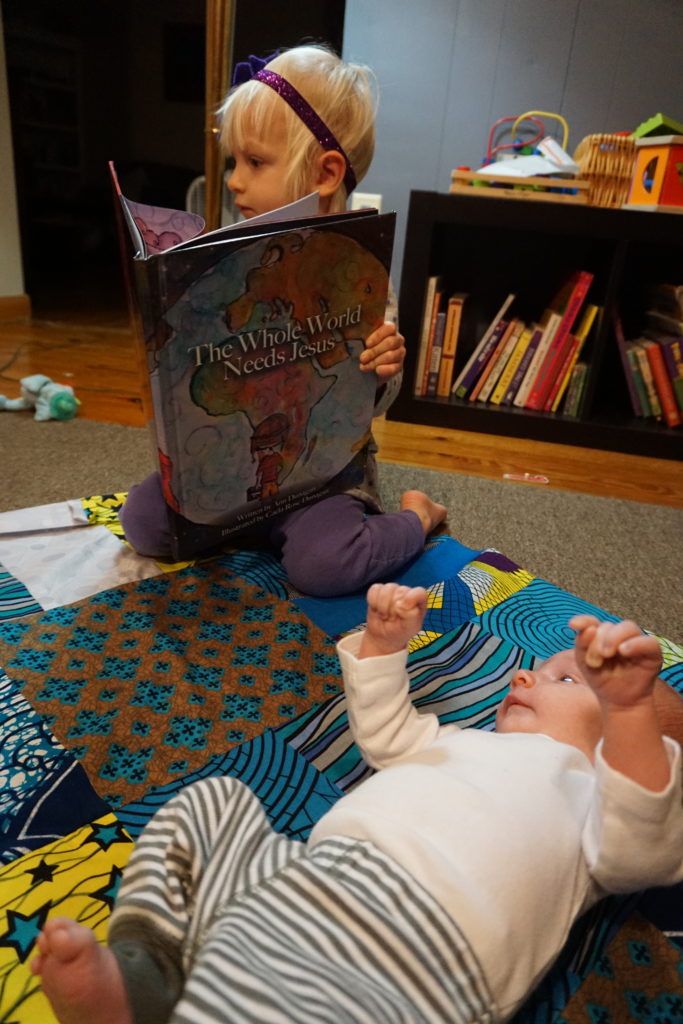 You can read more about the author, Ann Dunagan by visiting her website at Harvest Ministry.
You can follow Ann and her ministries on Instagram and Facebook, too.
You can order your own copy of The Whole World Needs Jesus by clicking here: The Whole World Needs Jesus
**I received the items featured in this post in exchange for an honest review.
That being said….I want to make it clear that I use this blog as a platform to share with my readers items and things that I really, truly enjoy. I am NOT a product blogger, and I don't accept every offer for product in exchange for review or payment. I am very selective about what I promote and I will only promote things that I really want to get behind, and things that I think you would also love.
Save