I saw this super fun post over on ThirtyCenturyCourtney and I couldn't NOT do it! This is so fun! I'd love to see what others post, too!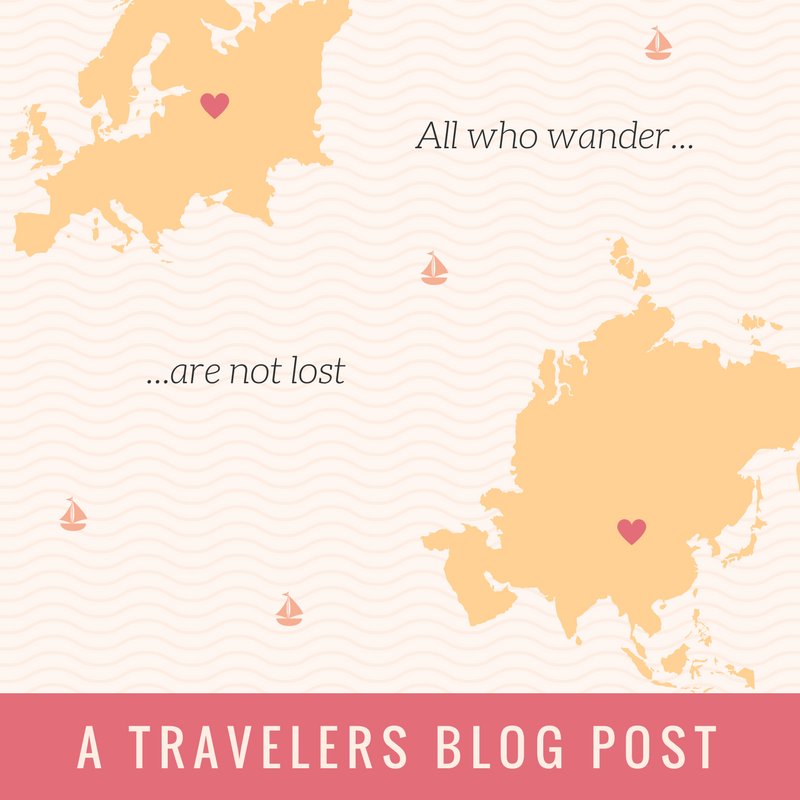 The ABC's of TRAVEL!
A: Age you went on your first international trip: My first passport picture was taken when I was a month old, and my first international trip was at 3 months when my family moved back to Africa.
B: Best foreign beer you've had and where: Um…I've never tasted a beer that I have liked. But the best memory associated with foreign beer was when my high school friends and I went out for my birthday and all ordered and tasted (and proceeded to spit out) the cheapest beer on the menu.
C: Cuisine [favorite]: I'll never stop missing the authentic West African cuisine.
D: Destinations: Favorite– Punta Cana, Dominican Republic
Least Favorite– Paris. I know, I know. Listen. We missed our flight and got stuck in Paris. I didn't want to be there, I wanted to be with my friends. Besides, Paris is a rather dirty, smelly city. I'm sure I would love it now, but I wasn't a fan back when I was 15.
E: Experience that made you say wow: Riding on a bus across West Africa.
F: Favorite mode of transportation: PLANE because it's the fastest!
G: Greatest Feeling While Traveling: The thrill of having NOTHING tying me down, and simply being free to be out in the world!
H: Hottest place you've ever traveled to: Timbuktu, Mali.
I: Incredible service you've experienced: The resort in Punta Cana!
J: Journey that took the longest: We've had some long, long journeys flying from the United States to Niger…including the above mentioned missed flight and stuck two days in Paris.
K: Keepsake from your travels: I'm honestly not much of a keepsakes person. I kind of wish I had a collection of mugs or ornaments or something, but for now all I have is pictures…and those are wonderful!!
L: Let-down sight, where & why: In May, when Theo and I went to Houston, someone told us to find the Keemah Boardwalk because it was AWESOME! We got there and literally asked each other where the boardwalk was? Totally a letdown.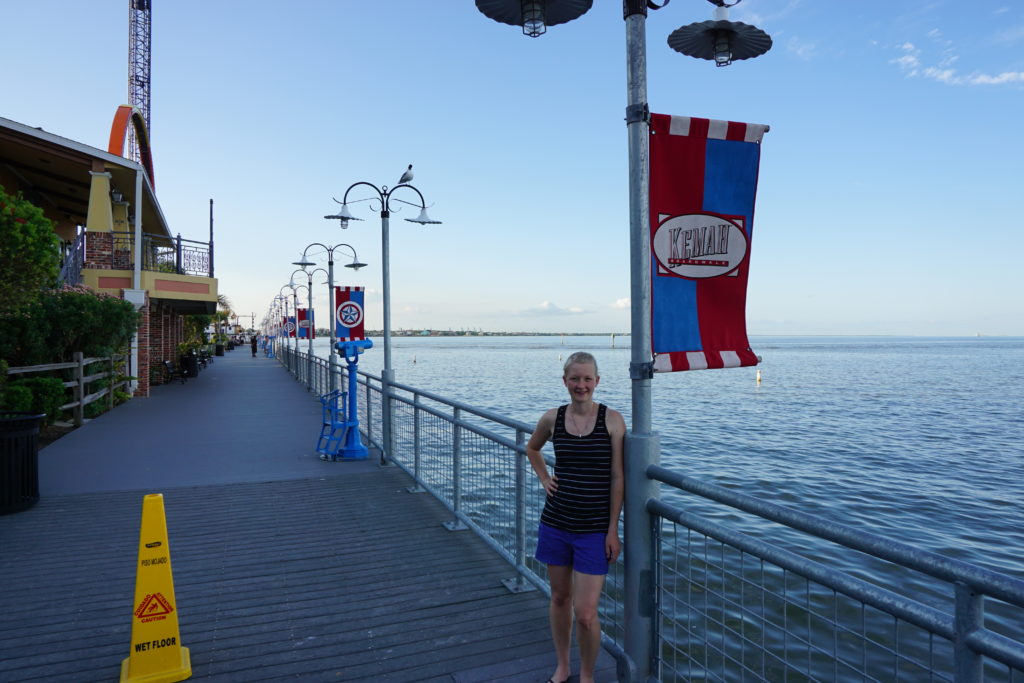 M: Moment when you fell in love with travel: Growing up, I didn't know that people loved or hated travel. Travel was just another part of my life. We just traveled. It wasn't until I was 17 that I learned that not everyone has a passport.
N: Nicest hotel you've stayed at: Oh man…I've stayed at some great ones and some not so great ones! We loved the little B&B that we stayed at in London, Theo and I loved the hotel that we stayed at in Houston but I think our honeymoon resort in Punta Cana tops them all.
O: Obsession- what do you take photos of while traveling: Myself. Ha! I'm just being honest. I'm not very into pictures of nature, but I sure do love pictures of people!
The Gambia:
Tera:
Timbuktu:
Ghana:
Benin:
Mercy Ships:
Pennsylvania:
Chicago:
Philadelphia:
New York City:
Washington, D.C.
Arizona:
Punta Cana:
P: Passport stamps- how many & from where: Oh, goodness. I have no idea. I've had several passports in my life and I know at one point I had to get some extra pages stapled in because I was out of room.
Q: Quirkiest attraction you've visited and where: Ummm, not sure on that one. How about we go with this old, abandoned plane that my friend Joy and I climbed all over in Timbuktu?
R: Really frightening- a place where you felt unsafe or uneasy: HA! That one time that my friend Tam and I rode a bus across West Africa and then decided to hitchhike. As soon as we got in that car we knew it was a mistake. Thankfully, it all ended well with no harm done.
S: Splurge- something you have no problem spending on while traveling: Food. No, I'm not talking eating out. I'm talking about spending money on food while traveling. I normally wouldn't be caught dead dropping $30 on a hamburger and hot dog, but when I'm traveling and HUNGRY and there are no other options…it just has to happen.
T: Touristy thing you've done: Waited in line to take a picture of myself on the Greenwich Meridian
U: Unforgettable Travel Memory: That one time that Theo, my parents and I fly to Niger with a layover in Morocco. Theo and I ventured into the city with a friend and missed our train. We alllllmost missed our flight, but even worse than that was the fact that we had NO way to call my parents back at the hotel and tell them that we missed our train. They seriously thought that we had been kidnapped/murdered/run away and eloped on camels. No, seriously. It was bad.
V: Visas- how many and for where: From the ages of 0-18 I had a permanent living visa for Niger. In high school, I traveled to many of the West African countries and had visas for Benin, Burkina Faso, Mali and Ghana.
W: Wine- Best taste of wine while traveling and where?: I have to admit that I haven't had much wine while traveling.
X: eXcellent view: I have seen some AMAZING views.
Punta Cana would have to rate in my top three. So gorgeous.
Watching a dust storm roll in is probably one of the most breathtaking (and exciting) moments I have ever witnessed
Y: Years Spent Traveling: Like I mentioned before, when I was growing up, I didn't know that traveling was "a thing". It just was. As an adult, I have spent much less time traveling. I know that it's always possible to travel with kids, but it's a little bit more difficult. I am excited for them to grow up a little bit more so that they can appreciate the travels more!
Z: Zealous sports fans and where: I'm not much of a sports fan, but when the World Cup is on, I cannot get enough!!
Countries I've Been To:
United States
Canada
Punta Cana
England
France
Morocco
Niger
Mali
Burkina Faso
Nigeria
Benin
Togo
Ghana
Senegal
The Gambia
States I've Been To:
New Hampshire
Massachusetts
New York
Connecticut
Rhode Island
New Jersey
Delaware
Pennsylvania
Maryland
Virginia
North Carolina
South Carolina
Georgia
Florida
Tennessee
Kentucky
Ohio
Indiana
Michigan
Illinois
Iowa
Alabama
Mississippi
Louisiana
Arkansas
Texas
Missouri
Oklahoma
Colorado
Arizona
Washington
A couple notes on travel:
Most of my travels have been missions trips! I didn't realize that until I sifted through tons of memories
It IS possible to travel on budget!
I don't care what people say…traveling with kids is harder than traveling without. It's also more expensive, so Theo and I are a little bit hesitant to spend hundreds of dollars on a trip with kids who don't know the difference between our local splash park and Disney World. One day we would like to go fun, more expensive places, but these are not those days.
We still have TONS of places that we want to go!
So what about you? What are some of your favorite/least favorite travel memories? Do you have a full passport, or a passport that is begging for some stamps? Where would you travel if you could go anywhere next week?
Also, if you want to follow some serious wanderlust, you need to follow two of my friends:
Save