Just in case you missed my post last week, I'm breaking up with blogging. No, seriously. In case you haven't noticed I've been doing a lot less content in general, and most of my content will be fun little posts like this that are mostly pointless except that I LOVE THEM. So I'm linking up with Mix and Match Mama and a couple of her friends for What's Up Wednesday!
What we're eating this week…
According to my menu planning, we are eating tacos, salmon + asparagus, chicken parmesan and a meal that my Mom made and stowed away in my freezer.
Reality is that we are eating lots of leftovers from our family reunion! Sandwiches, tacos, and more sandwiches! Ha!
What I'm reminiscing about…
A year ago I was in such a different place in life! We had sweet Abigail and I was so, so sick with morning sickness from Kiah. My, how things have changed!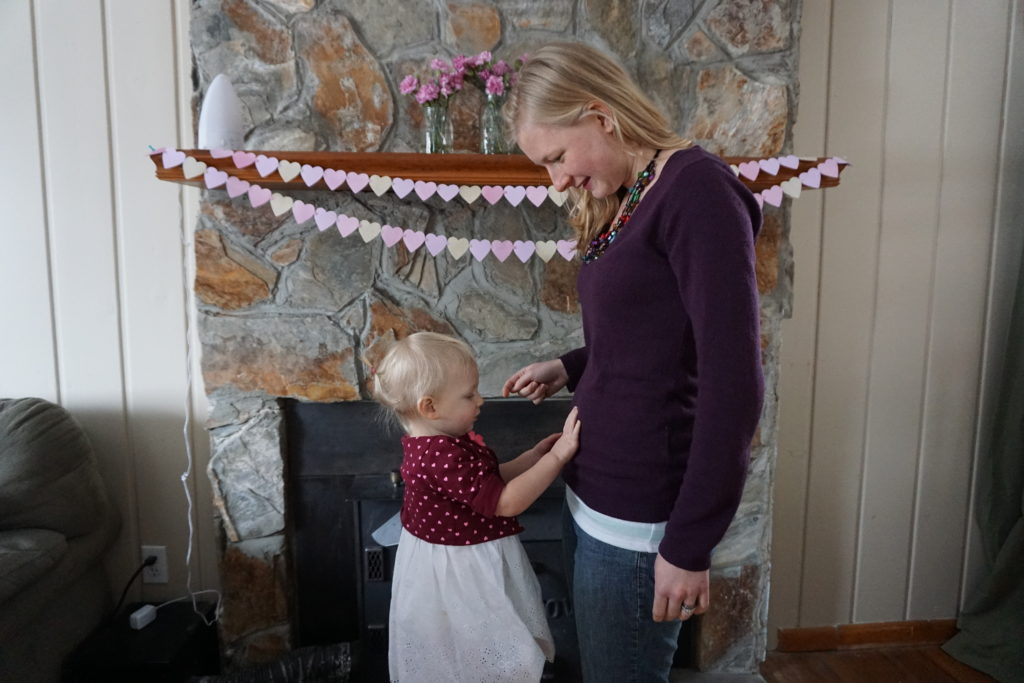 What I'm loving…
I'm LOVING this weather!!!! I cannot believe it's February in Ohio!!!
What I've been up to…
We just hosted the Hines Winter Retreat at our house! It was an absolute blast, although mostly insane! We had 9 extra people sleeping at our house, and most of the day there was 14 people. Phew!
What I'm dreading…
I'm dreading taking my driving exam. Yes, in case you hadn't heard the story yet….my drivers license expired. And so expired is my license that I have to take the entire test (written and driven!) again. I passed the written with no problem and am now the PROUD owner of a permit. Which allows me to drive with a licensed driver over 21 and NO OTHER PASSENGERS in the vehicle. Um, this is not so conducive to being a Mom. My test is on Saturday and I'm just praying and praying that I will pass (I am perfectly confident in my driving, but I know there is always a potential to fail!)
What I'm working on….
I'm working on getting into a routine! This is Theo's third week in the academy, but we have had some crazy weekends and some crazy events happen during that time, so I still don't feel like I've figured out how to do this 9-5 thing.
What I'm excited about…
This sounds so lame, but I'm excited to get into the above mentioned routine! It's been a few months of just chaos and up and down, so to just have a "regular" few weeks with absolutely nothing big on the calendar is so refreshing.
What I'm watching/reading…
We just finished Parenthood, so what else is there to watch that even measures up????
Oh, This Is Us!!
We are also watching a random assortment of things like:
Sharktank.
Flashpoint.
I have not been able to read very much this month, but I'm currently finishing up this one…
Stay tuned for my book review tomorrow!
What I'm listening to…
I'm listening mostly to Podcasts! The Happy Hour is STILL my absolute favorite! Theo laughs at me for listening to it all the time, but I've caught him coming into the kitchen more and more often to listen along….
When I turn on some music, it's usually a worship Pandora station or my country music station on my ghetto radio in the kitchen!
What I'm wearing…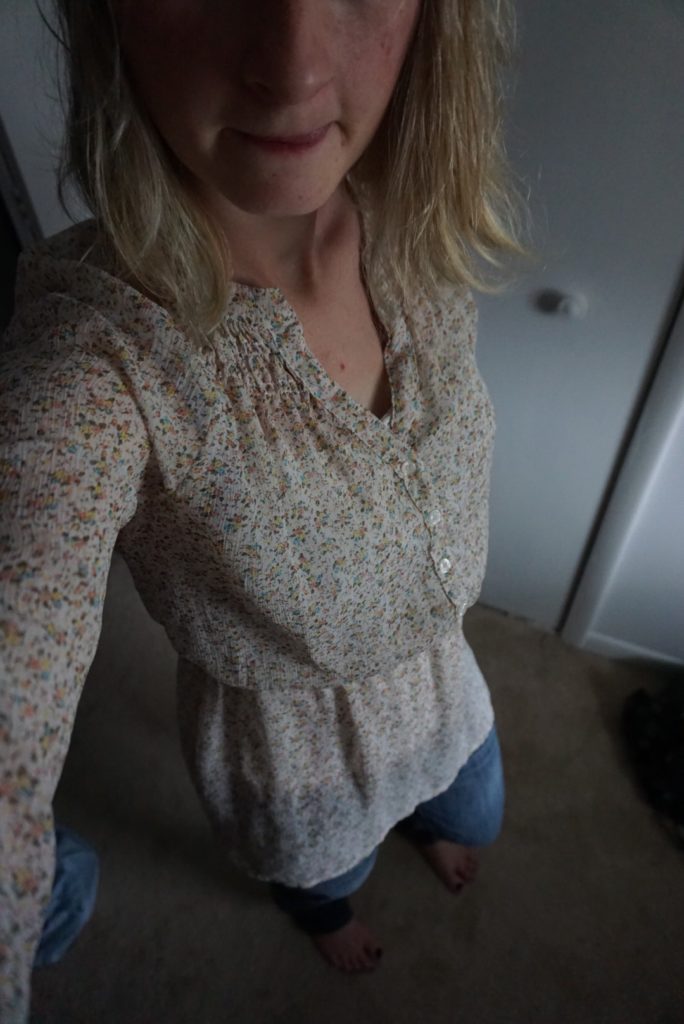 I'm attempting to wear through everything in my closet in that particular season. If I don't wear it when it's time to box up those seasons clothes, it gets donated. This also means that I am trying to get dressed every day with something from my closet. Usually it's a nicer shirt with some comfy jeans!
What I'm doing this weekend…
Let's see…Friday night will be our church small group. Saturday morning I will take my driving test (!!!!!), and then Sunday will be church and a potluck meal immediately after! I'm really looking forward to having a relaxing weekend.
What I'm looking forward to next month…
Theo's birthday is in March, so that's always fun! I'm always looking forward to Spring, too!
What else is new…
Not much! If you don't follow me on Instagram/Facebook, you may have missed the announcement I made about our sweet Little Miss. Several weeks ago we were able to see her again as she came into town for a custody court hearing! She is now officially out of the custody of the state, and I have permission from her parents to post pictures and share her name! I probably won't share too much more because I am really feeling the need to keep it private, but I might just drop a few pictures here and there! This seems like the perfect opportunity to do just that:
Bonus Question: What is your "can't live without" beauty product? 
Ummmmmmm. Well, I'm a horrible beauty product person. BUT if I only put one piece of makeup on, it's absolutely mascara! I recently bought this kind I'm really loving it…both the price and the product!