February. Oh, what a month.
This month has been a absolute doozy. Fasten your seatbelts, folks, because I bet that you will be exhausted by the end of this post. I know I sure am exhausted after living this crazy rollercoaster month.
We started February off with some SUPER special guests…
Little Miss Abigail came for the weekend! With her Mom and her Grandma, too. Tera and Abby were in HEAVEN together. Most of the pictures I have of them are this blurry, because they were just running around all weekend long.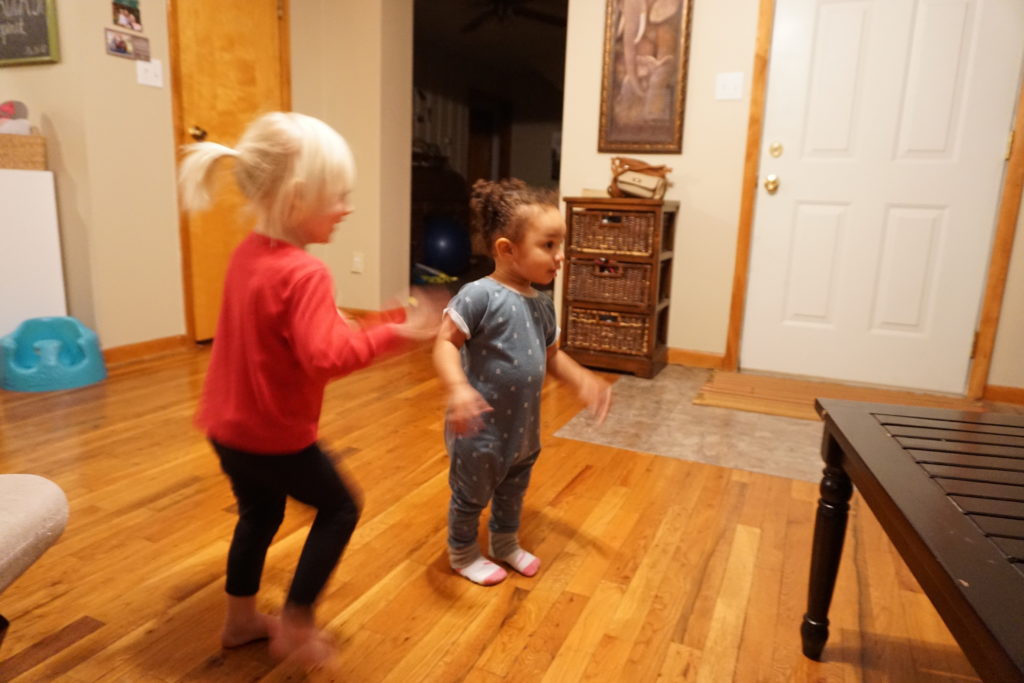 Seriously in heaven.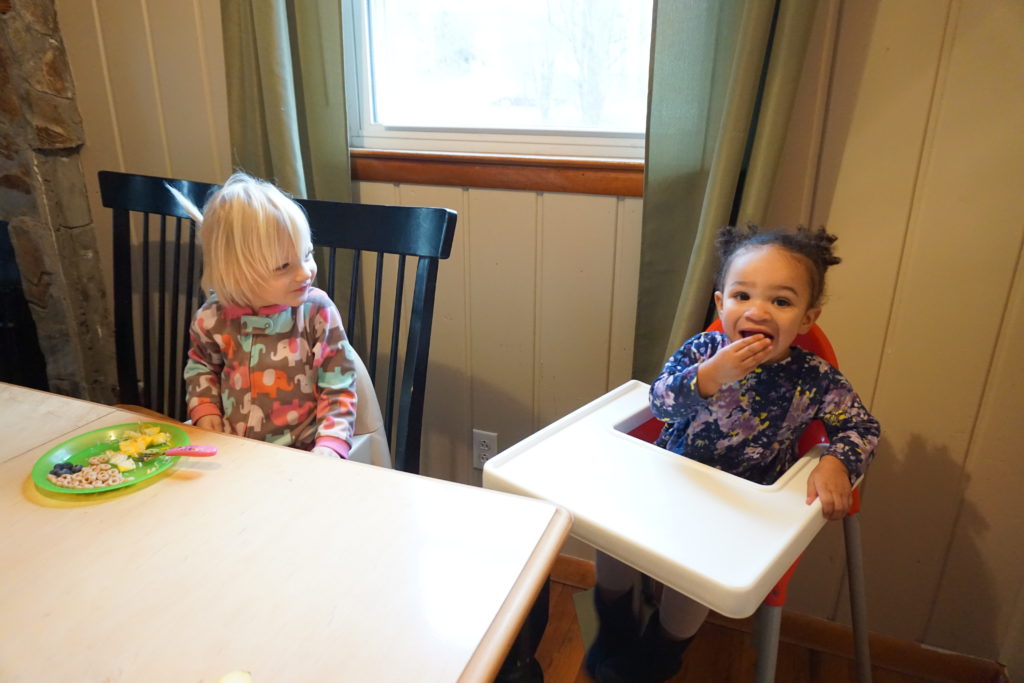 Abby loved Kiah and treated him just like a doll, including bopping him in the head a couple of times. Ha! He survived, don't worry.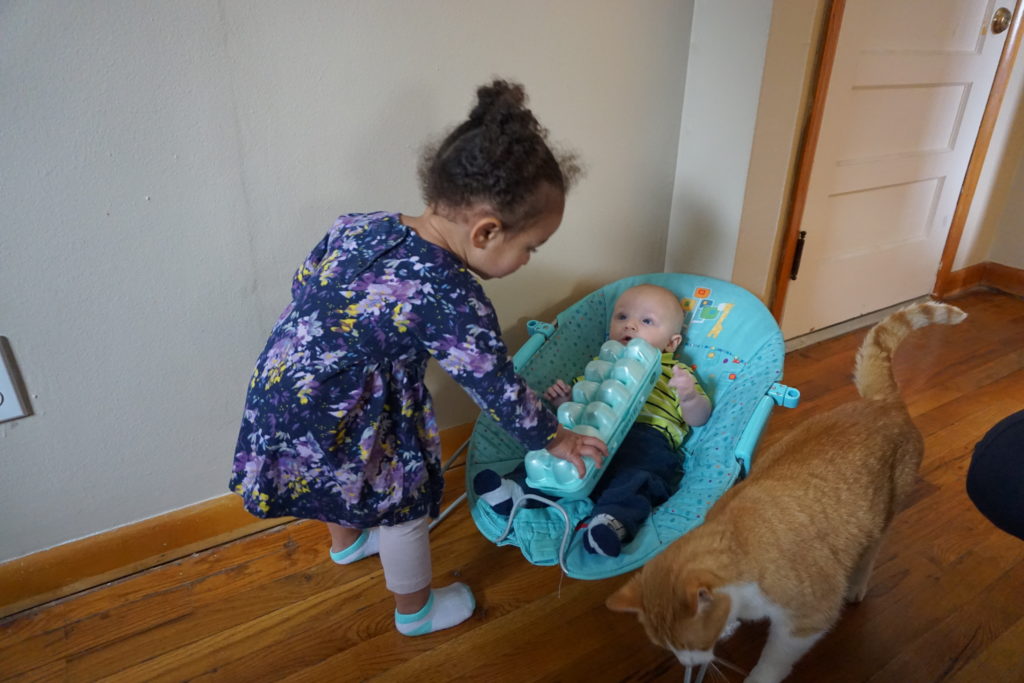 Theo has been slowly working on the basement and he poured a huge cement slab over the weekend. He wanted to get the kids handprints in the cement before it dried…
Tera was up first!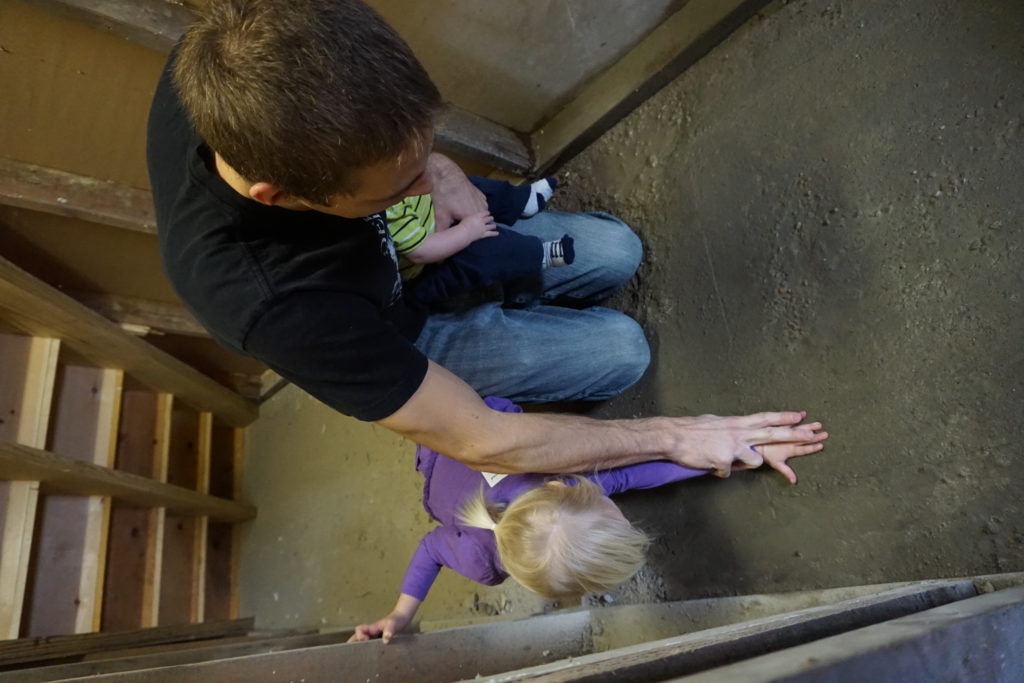 Kiah did his foot…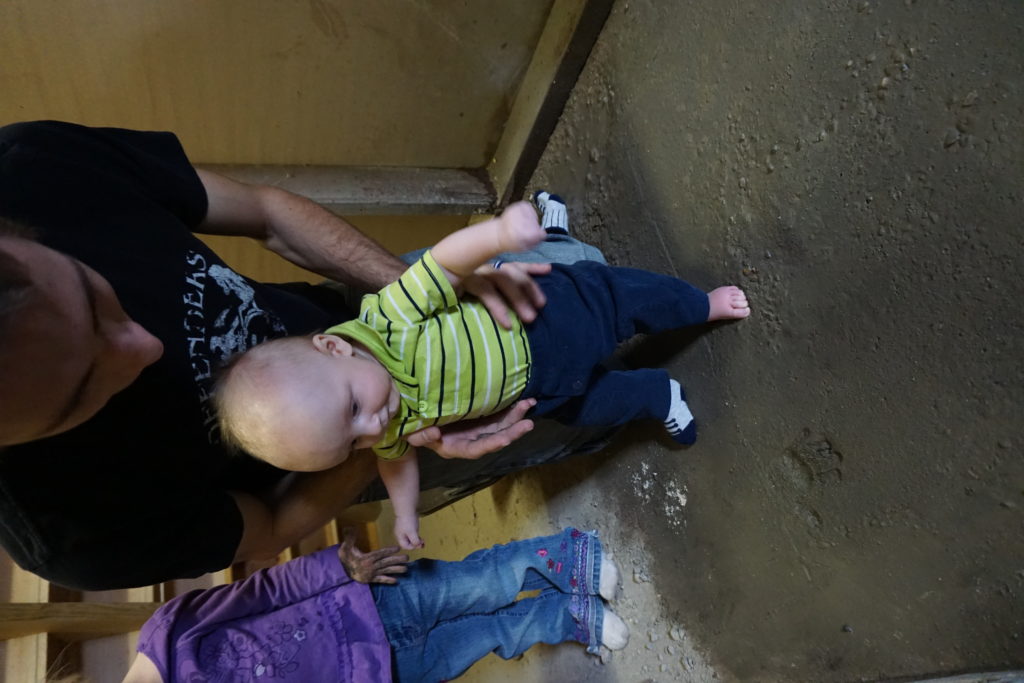 And Abby got to do it, too!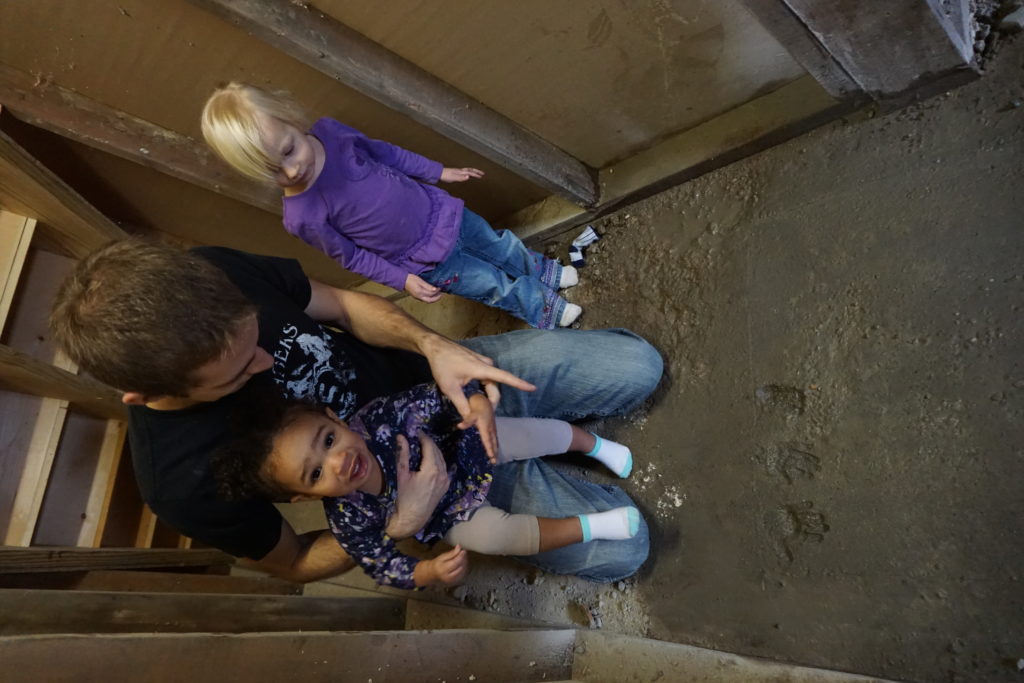 Its so fun that I have all THREE of my kids hand/foot prints in the cement downstairs! Seriously, heart bursting!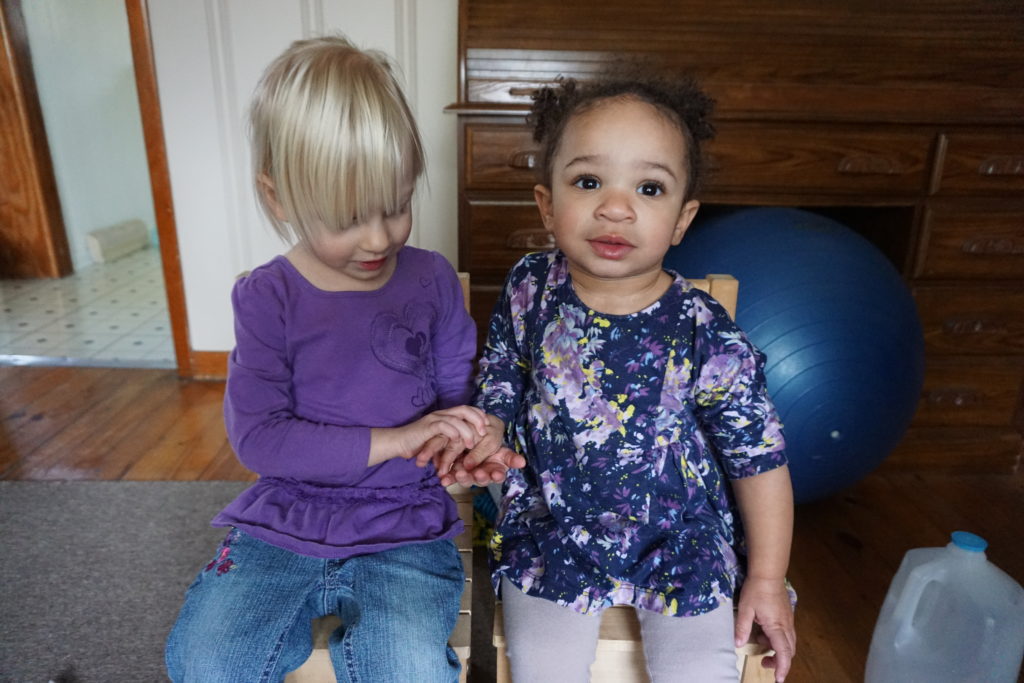 Not sure exactly what is happening here, but I assure you that these two were BFFs. Sisters.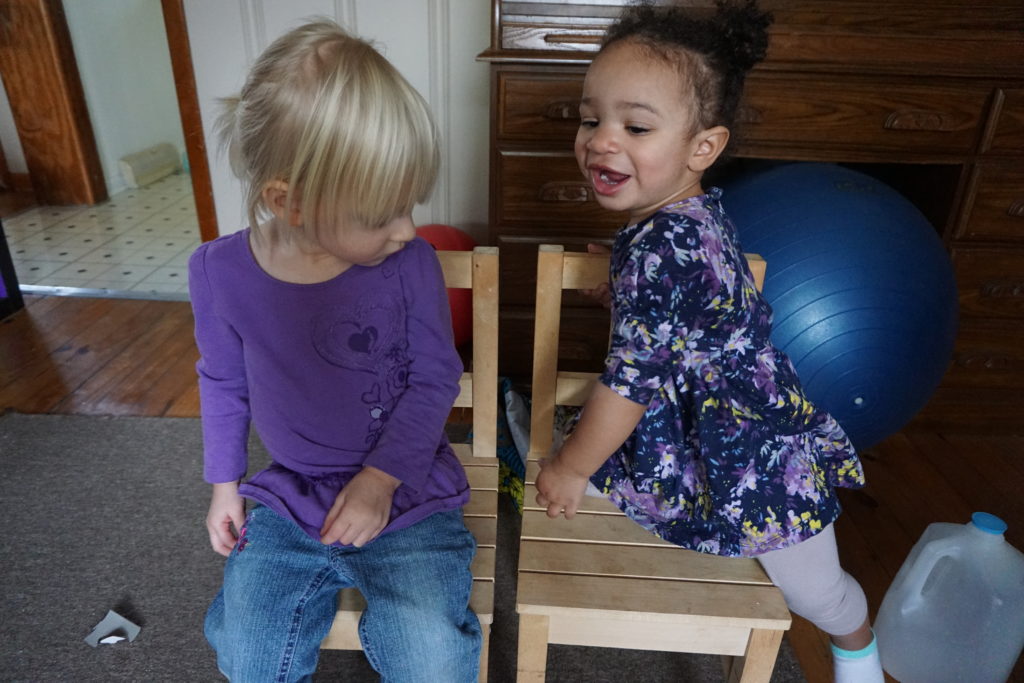 We took the kids to Run Around Fun Town and they had an absolute blast.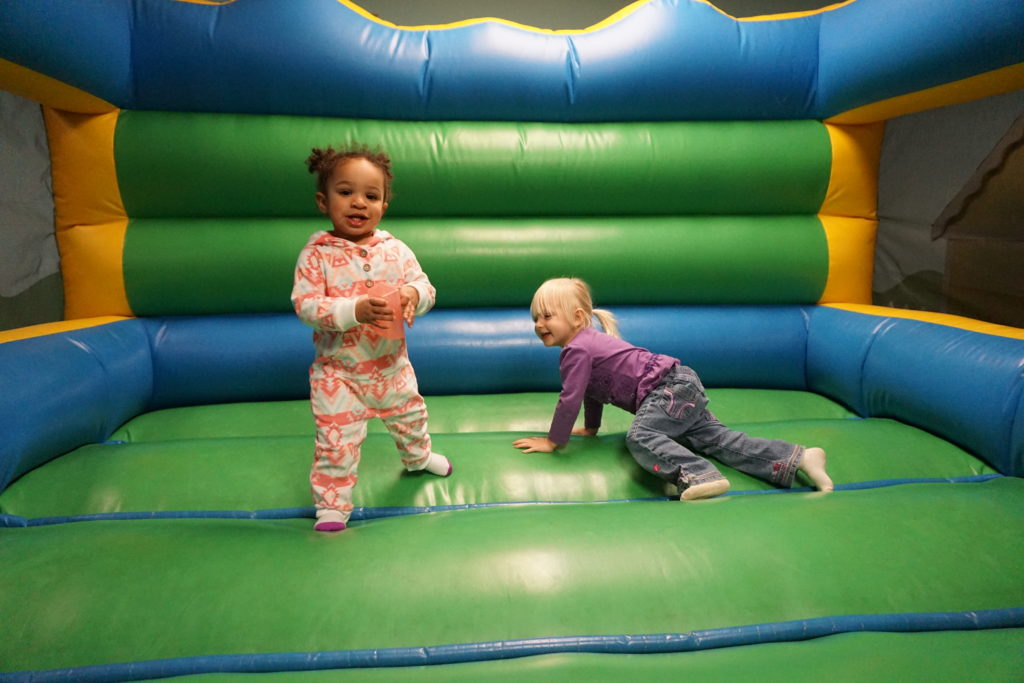 This is how Kiah feels about Run Around Fun Town.
They have it set up like a little village. They have a fire station, a little road with these car things, a pet shop, a diner, a grocery store, a little playhouse and then lots of bouncy houses.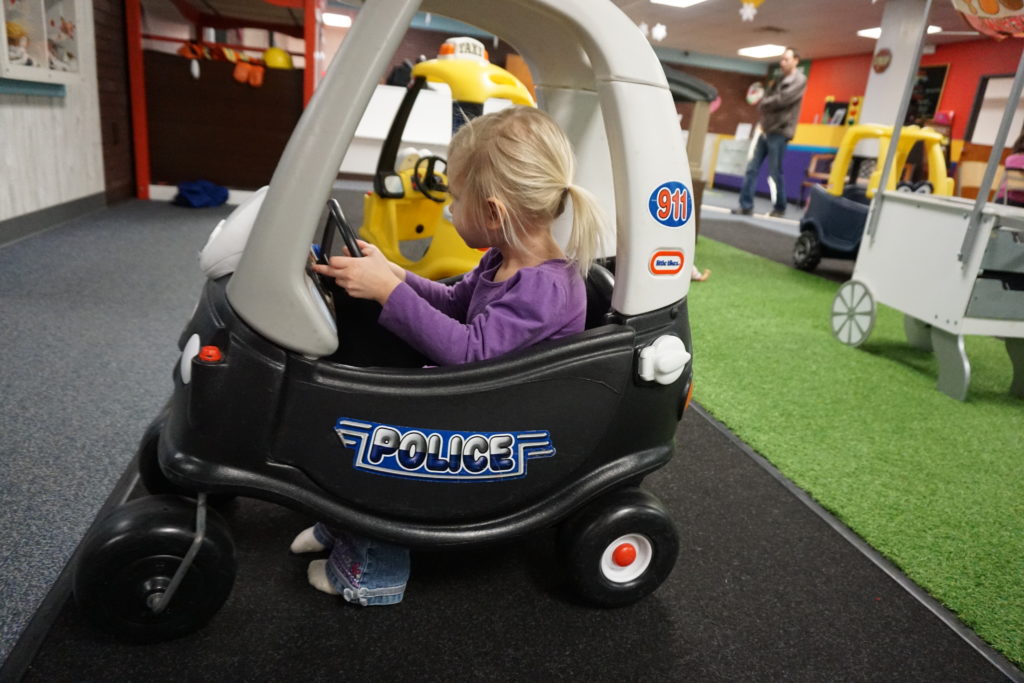 Tera and Abby filling their baskets at the grocery store…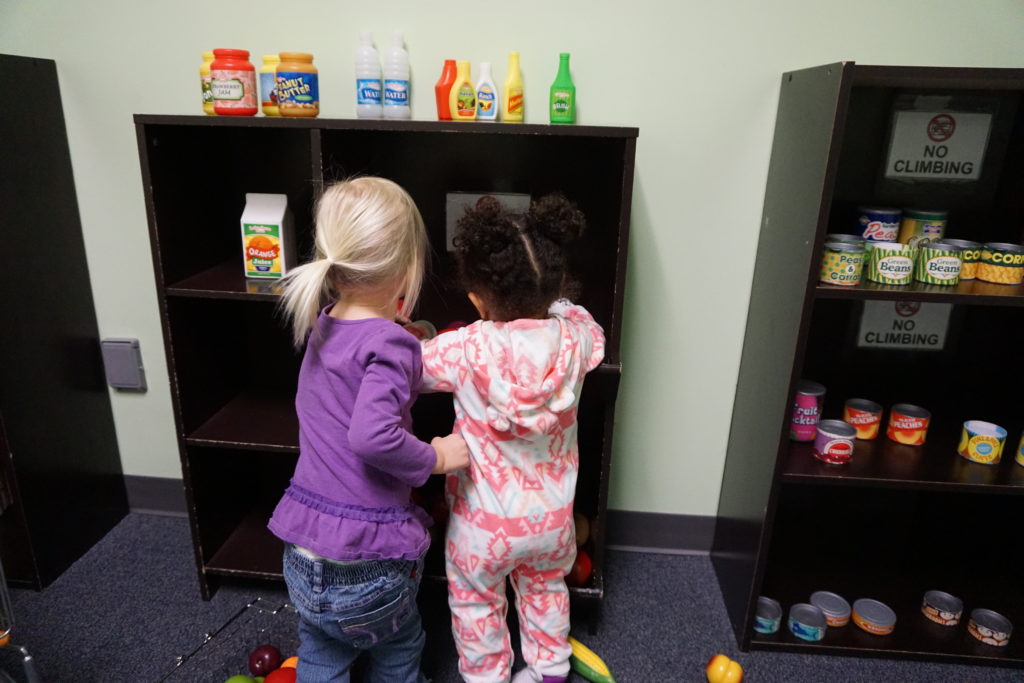 I will admit that it made me nervous about germs. I mean, it's an enclosed space with tons of toys and equally as many children touching all.the.things. However, I was impressed with how hard they were working to keep it clean and sanitary. They had one employee who walked around and picked up any toys she saw a kid put into their mouth. I witnessed them enforcing the socks rule and so I'm assuming that they are also pretty good at enforcing the no sickies rule. But at the same time…I'm SURE there were lots of great chances for my kids to boost their immune systems!
Tera is loving how Kiah interacts a little bit more. She wants to hold him and play with him all the time.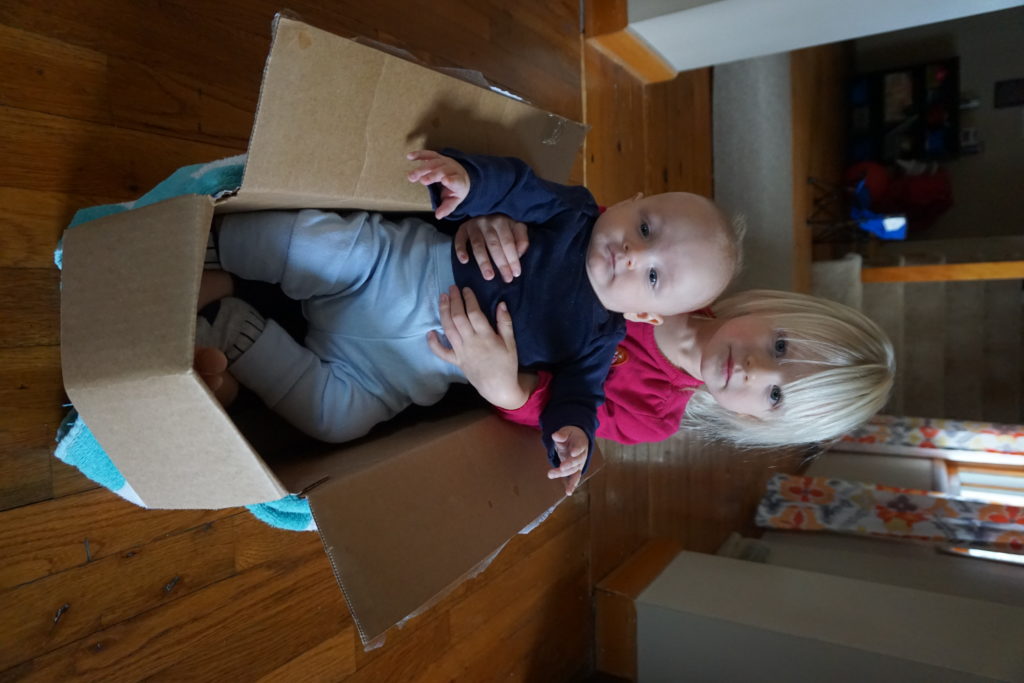 On February 6th, Theo started at the police academy. We are currently in week 4 and it is NO JOKE. He is gone all day, mostly in lecture. He then comes home and literally does homework until bedtime. We are exhausted, but Theo is loving it. He is learning so much and we are so thankful for this opportunity.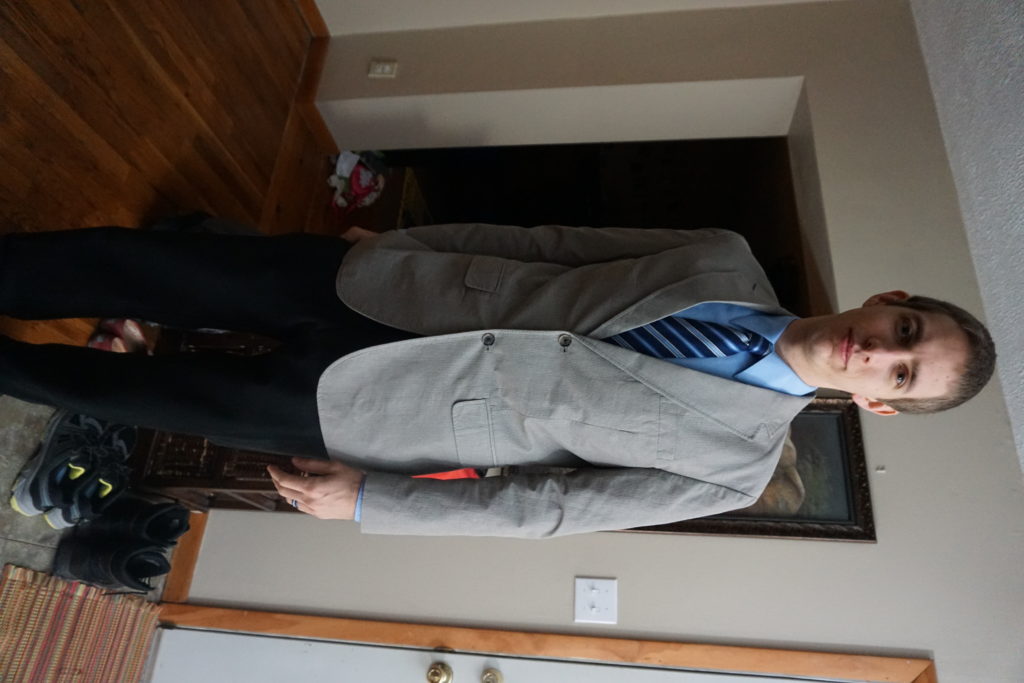 I started working out again for the first time since Kiah was born. I have no idea what is actually happening in this picture, but the point was supposed to be the I'm working out and so is Kiah! He's getting his neck muscles nice and strong. Also, I'm not going to lie that I was doing awesome for the first two weeks of February, and I haven't worked out since. But more on that in a minute…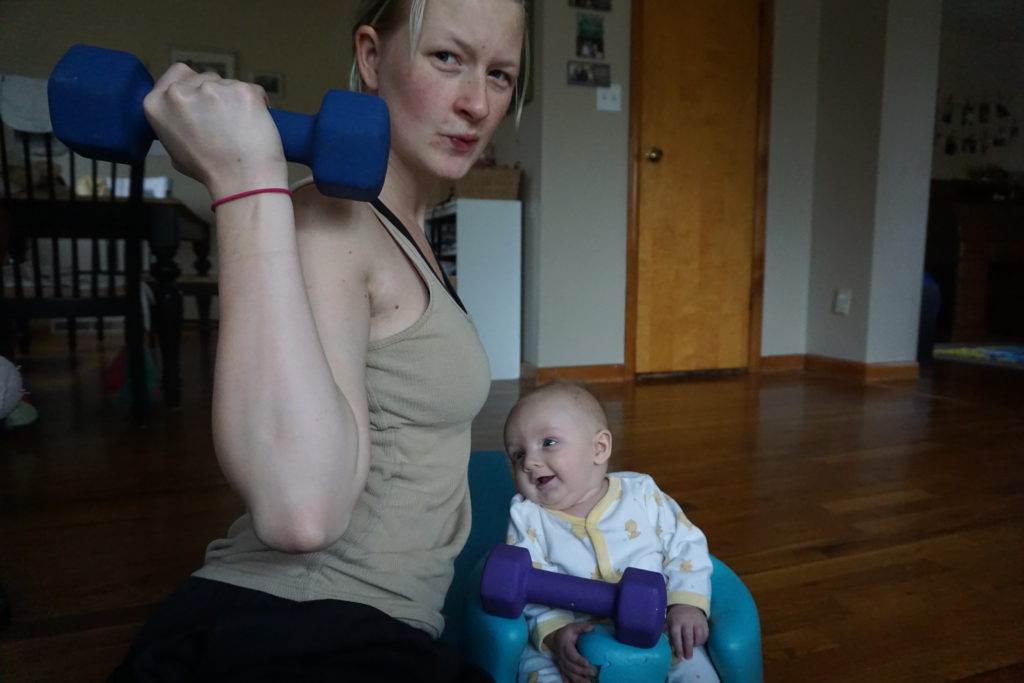 I packed up the kids one day and drove to the BMV to renew my license, where I found out that my license is expired and I had to take both the written and the driving test again. I was so mad and upset.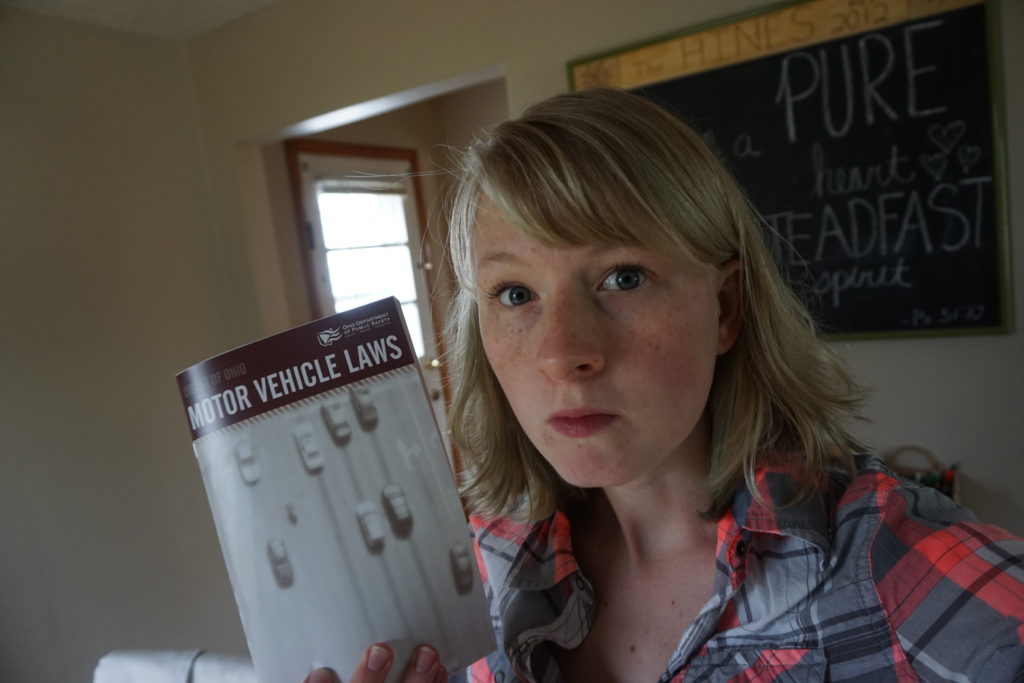 Tera-girl turned 2.5! I love this girl so much.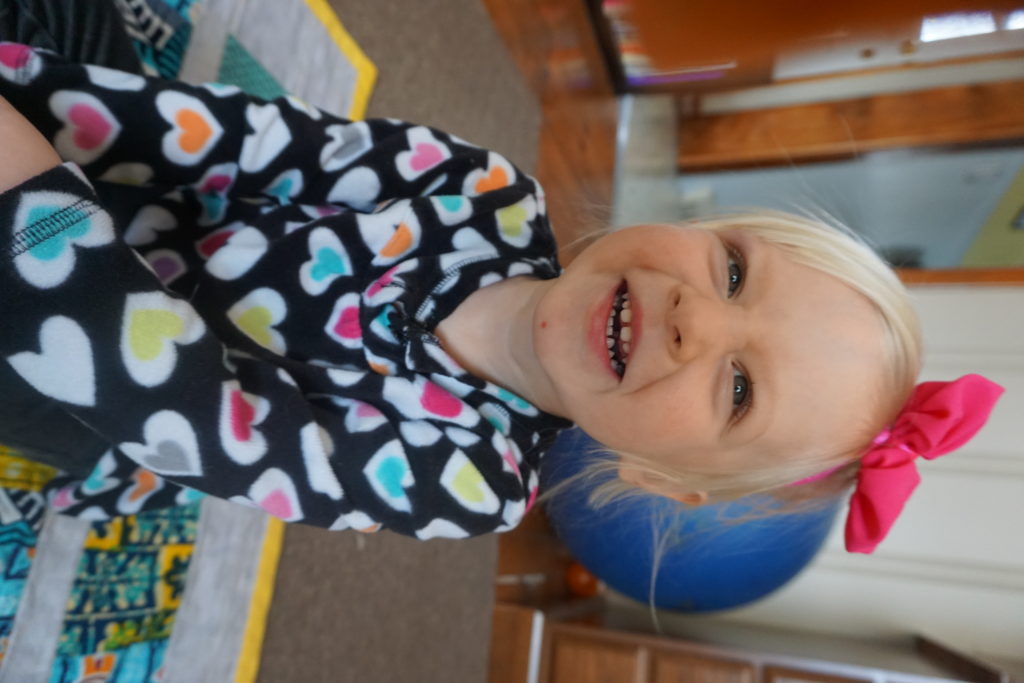 Our church youth group hosted a Valentines Banquet this month. Let me tell you what…free childcare. A three course meal. A chance to get a little bit dressed up. Time to socialize a little bit with other couples at our table. For FIVE DOLLARS. FIVE. Yes, please.
I had so much fun I only took a picture of the menu.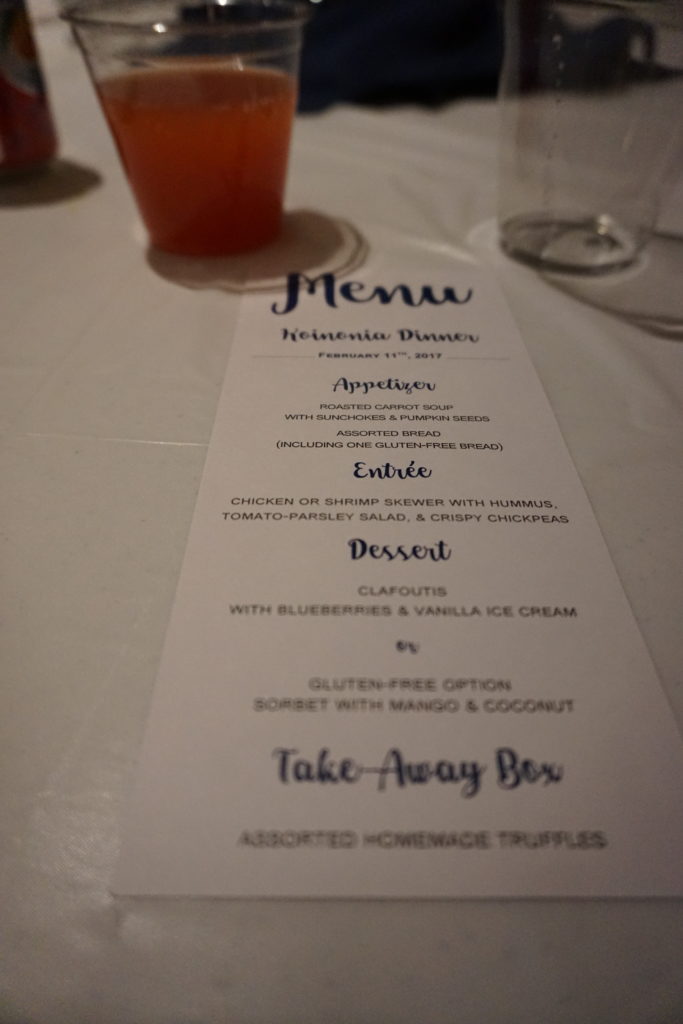 Kiah turned four months old on Valentines Day! We had his four month appointment and he is ON THE CHARTS. He's still the very bottom of them, but we will take it.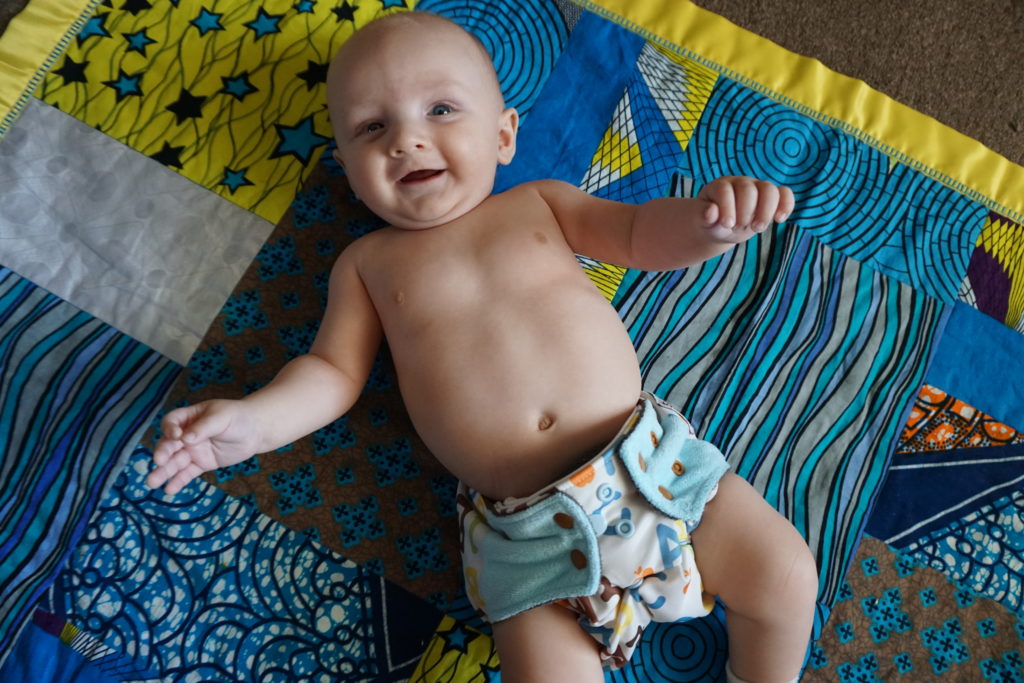 Sweet little man.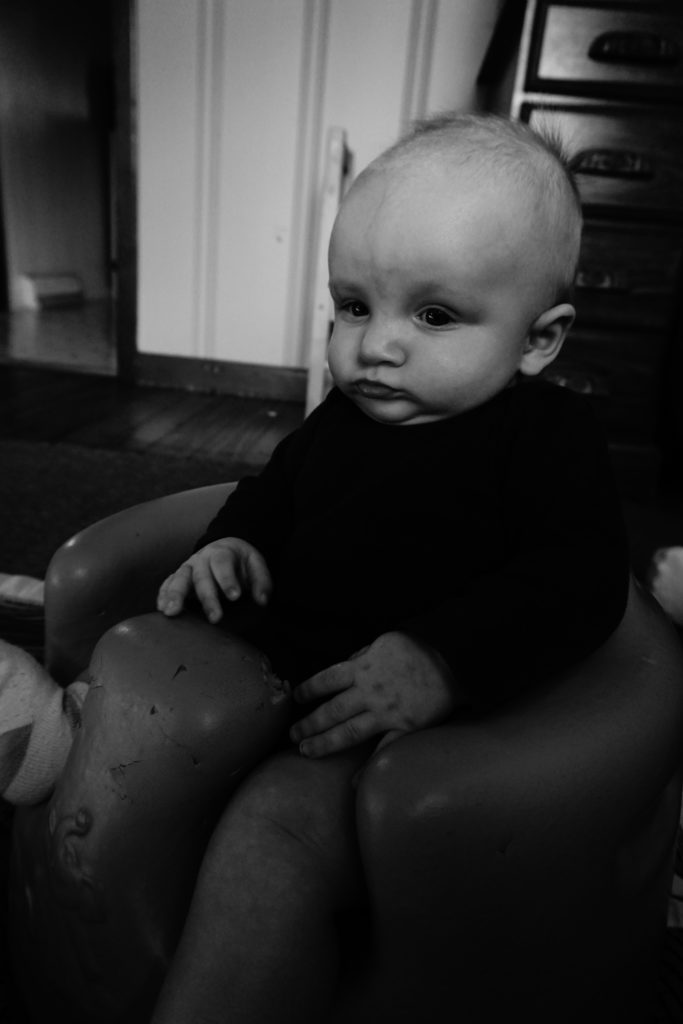 I played around with some settings on my camera that I didn't even know I had! I need to learn more about photographing with my expensive camera!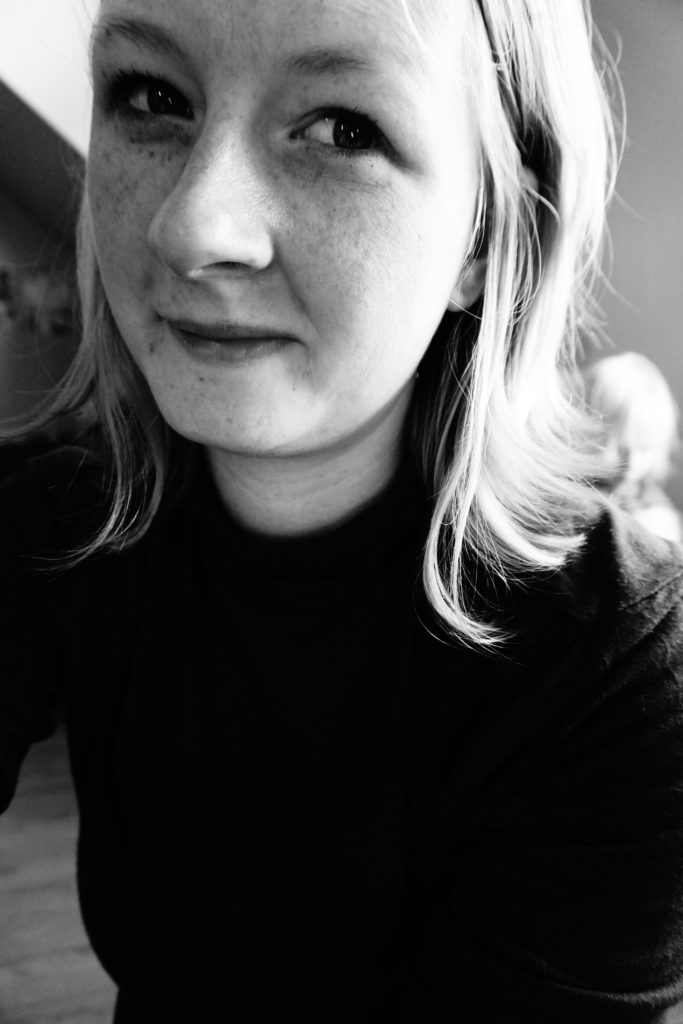 We spent Valentine's night being super romantic and practicing for my parking/driving exam. This stupid test brought me so much stress the last few weeks. We drove 20 minutes away to the practice test area only to find that they take the cones down at night. Seriously? Where do they expect people to practice for their parking exam? It's not like parralel parking that you can actually find a real-life place to do it. It's a "maneuverability" test where you have to pull between cones and then back through them. Here is a youtube video just to give you a picture. Yes, I did practice with Tera as a cone. No, I would NEVER hit my toddler, which is probably why I mastered it immediately. Sidenote: I did eventually pass although it was close!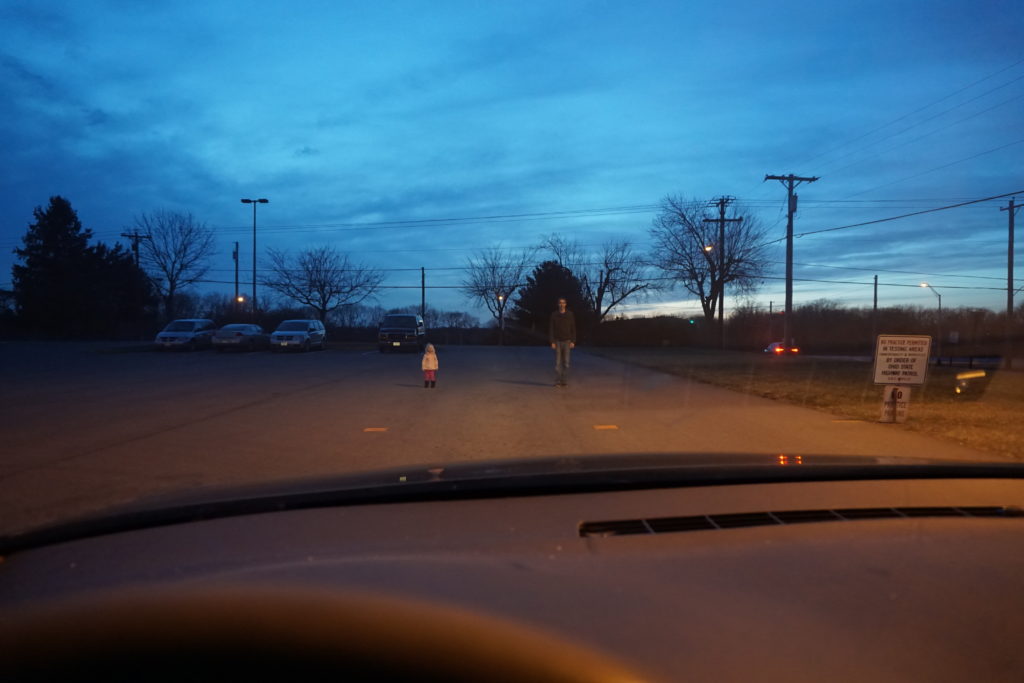 Happy Valentine's Day. Sick kid, parking practice, and grilled cheese sandwiches in the car. Not gonna lie, I would have preferred to dress up and have a night out, but I am so thankful for my little crew.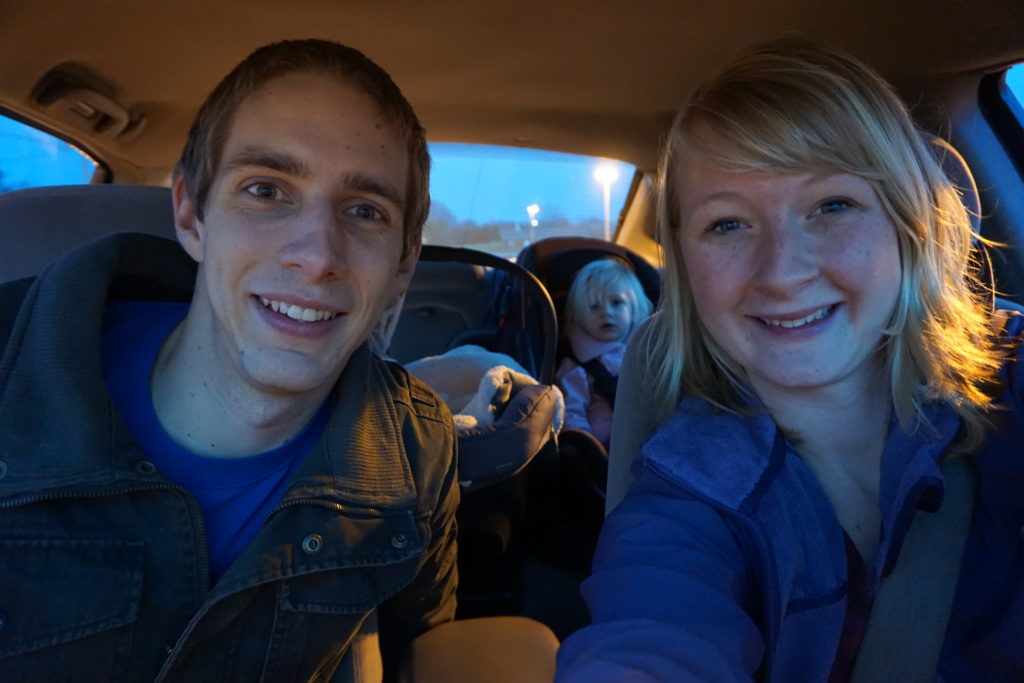 That weekend, we hosted the Hines Winter Retreat! It was a blast! You can read the whole recap here.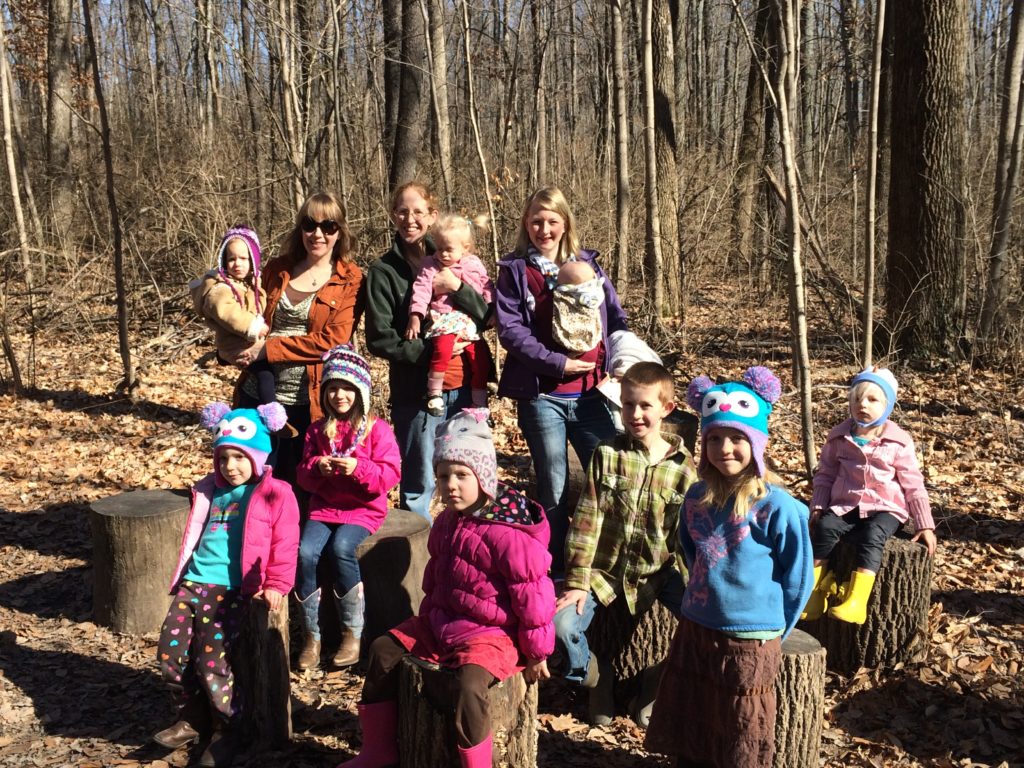 The weather this month has been AMAZING! We have gone to the park as much as possible! How fun is this swing at one of our local parks?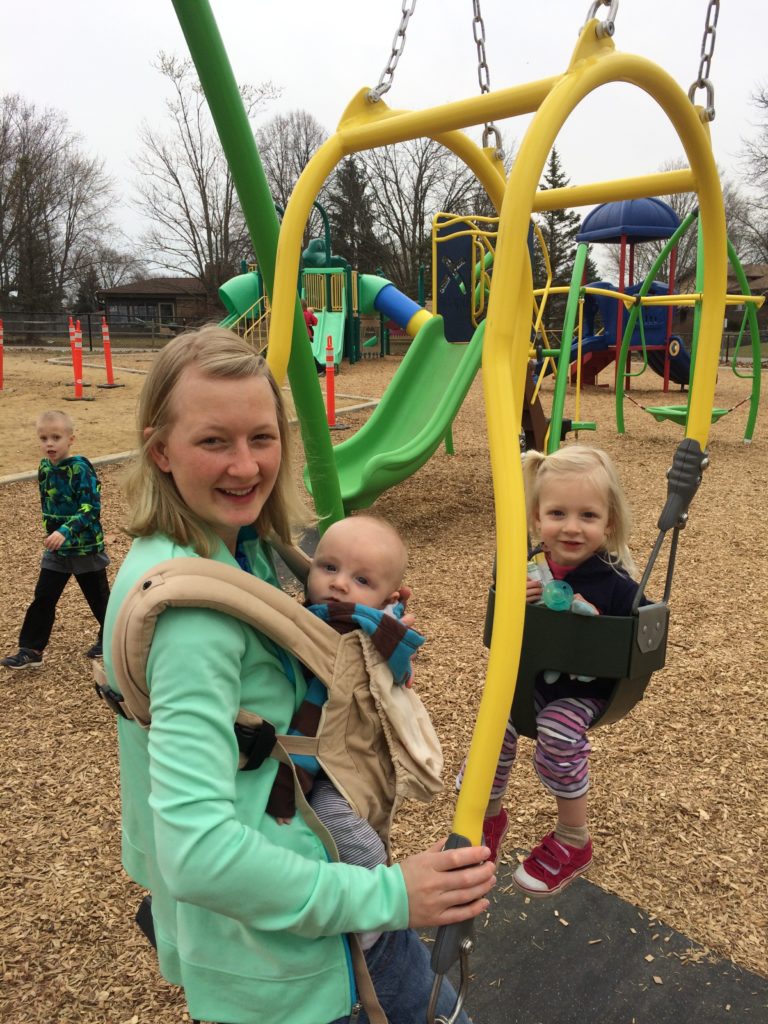 Tera is getting so confident and independent, and I'm loving it! I told her it was time to go home and she said, "You go home, Mommy. I'll stay". Haha.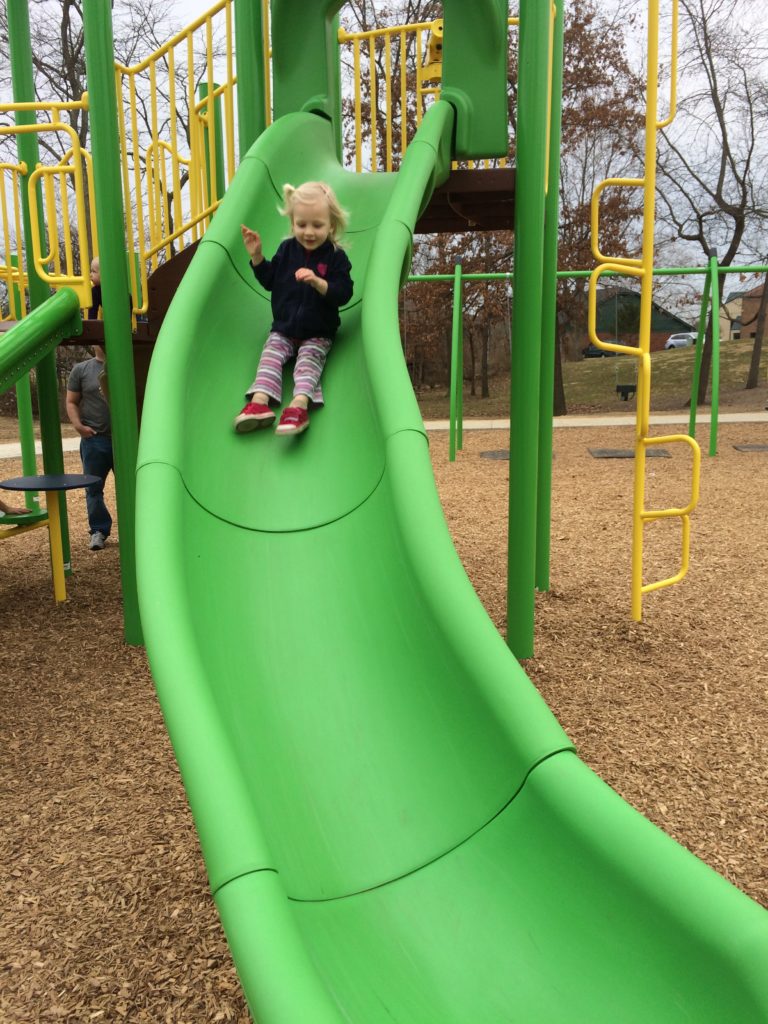 Look at that weather! In February!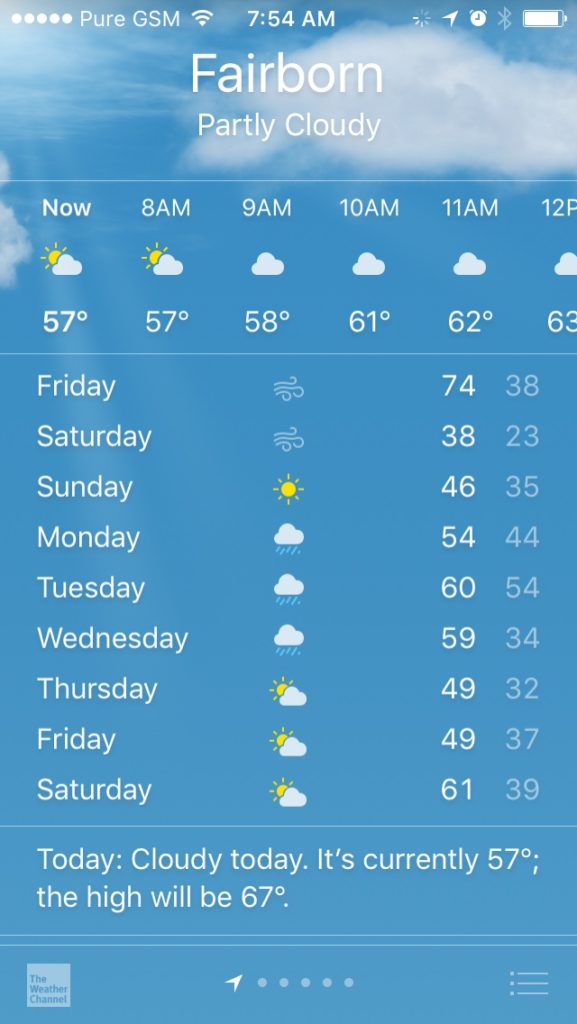 I'm trying to be intentional about doing activities and reading books with Tera. This means putting down the phone and being present. I'm NOT a Pinterest Mom, so the things we do are not fancy. This one was just paints and cotton balls, and she did that design all by herself. Also…#lefthandedproblems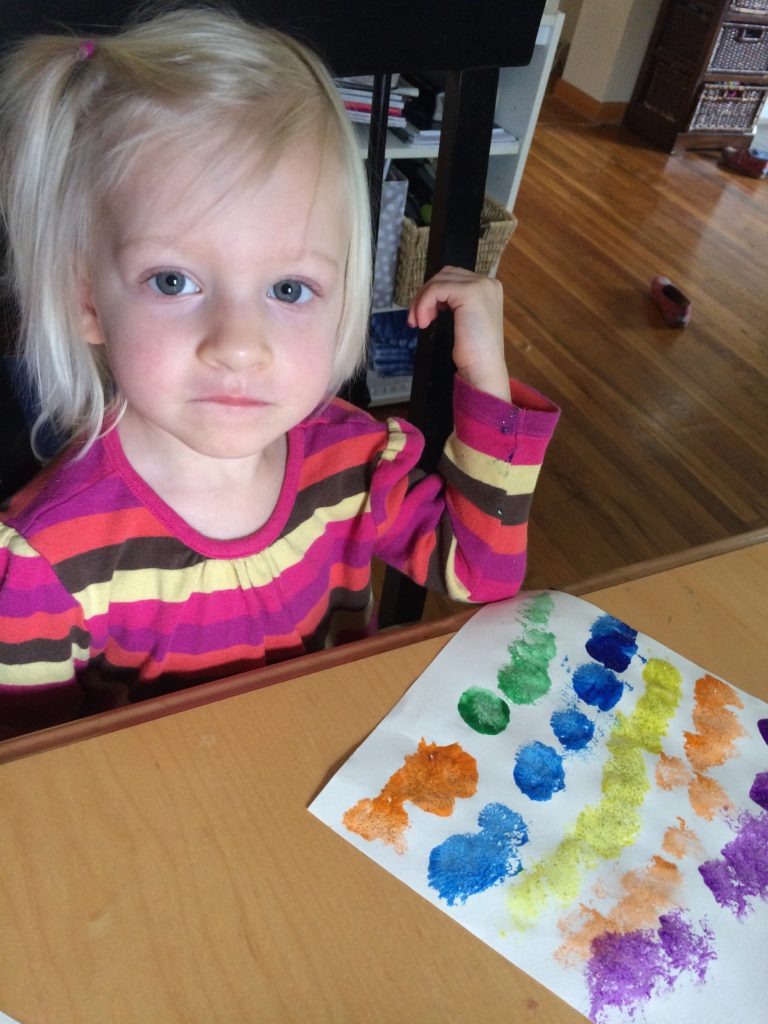 The Police Academy is very intense. So far they are in lecture from 8-5 everyday. Then, they are required to rewrite every single powerpoint/notes that they took that day. On top of all that, they are tested weekly on all the information. So basically, Theo is gone all day and comes home and does homework the whole time.
Also, he isn't allowed to have his phone. So this is approximately how much we communicate each day: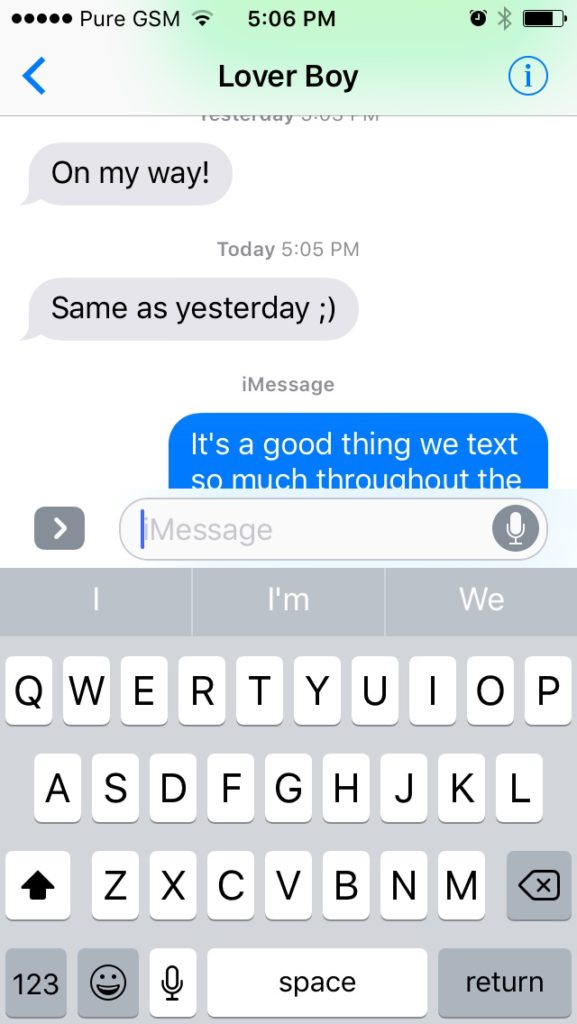 The Hines cousins are really, really good at sharing….germs. Every time we get together we know that the kids will all exchange sicknesses. Hey, at Christmas time it was us to who started the sickness going around; but this time someone else brought it to us. So here we are at the end of February with two sick kids and one Mama who is under the weather. It's hard, guys. Sickness is no fun.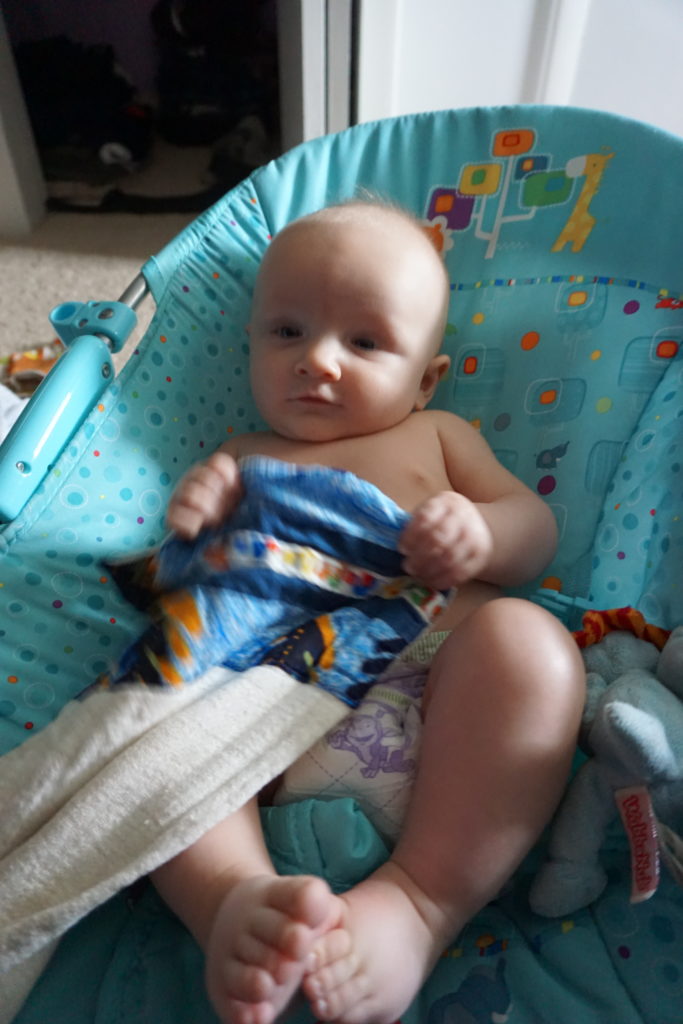 I think the hardest part for me is being housebound with the sickies. I'm trying to make the most of it and soak it all up, but DANG IT, ITS SO HARD.
Thankfully, Kiah seems to be on the tail end of it and has got some of his appetite and personality back.
Tera put on my boots before church. They literally went all the way up to her upper thighs.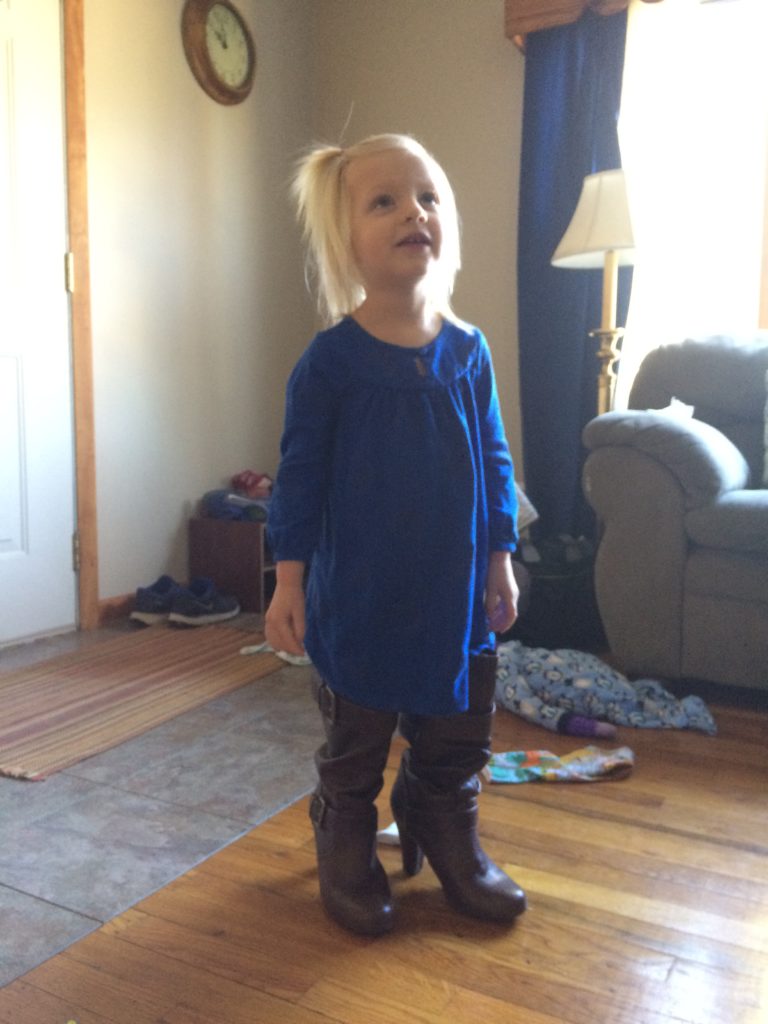 Poor Kiah. Poor thing.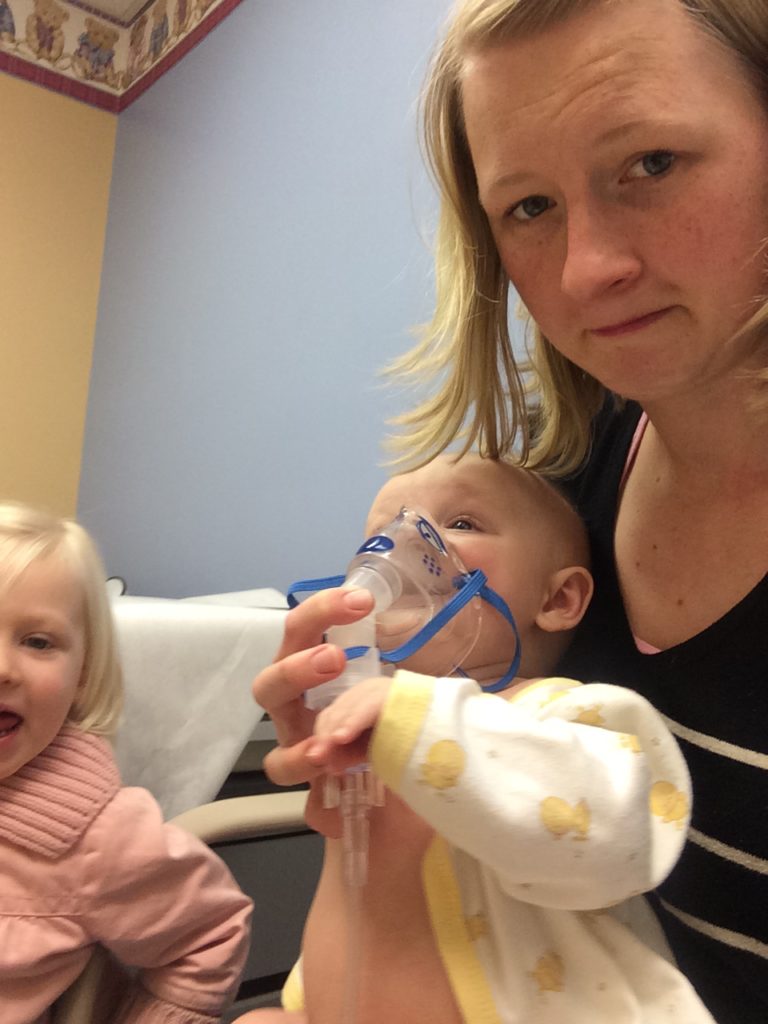 We are going to make it. Right? Right? Someone please tell me we will make it.
March…here's to being a little bit more laid back with a more consistent routine and NO MORE SICKNESS.
Top 2 February Posts on The Glorious Mundane: 
Dayton Mom's Blog February Post: 
Guide to Buying, Selling, Donating and Obtaining Breastmilk 
Love and Blues February Post: