Last week, I started my series on breastfeeding! If you missed the first three posts, you can find them here:
Breastfeeding/Pumping Essentials
Exclusively Pumping as a Stay At Home Mom
I have a few more posts on this subject coming up, but I also wanted to share advice and experiences from other mothers. I reached out to some other bloggers and the response was OVERWHELMING! I guess since all Mom's need to feed their babies, breastfeeding/pumping/and formula feeding are hot topics! So without further ado, I wanted to share some of the amazing posts that I have come across from other bloggers! All posts are used with permission and the originals are linked. Because the response was so overwhelming, I have put all the posts into different categories!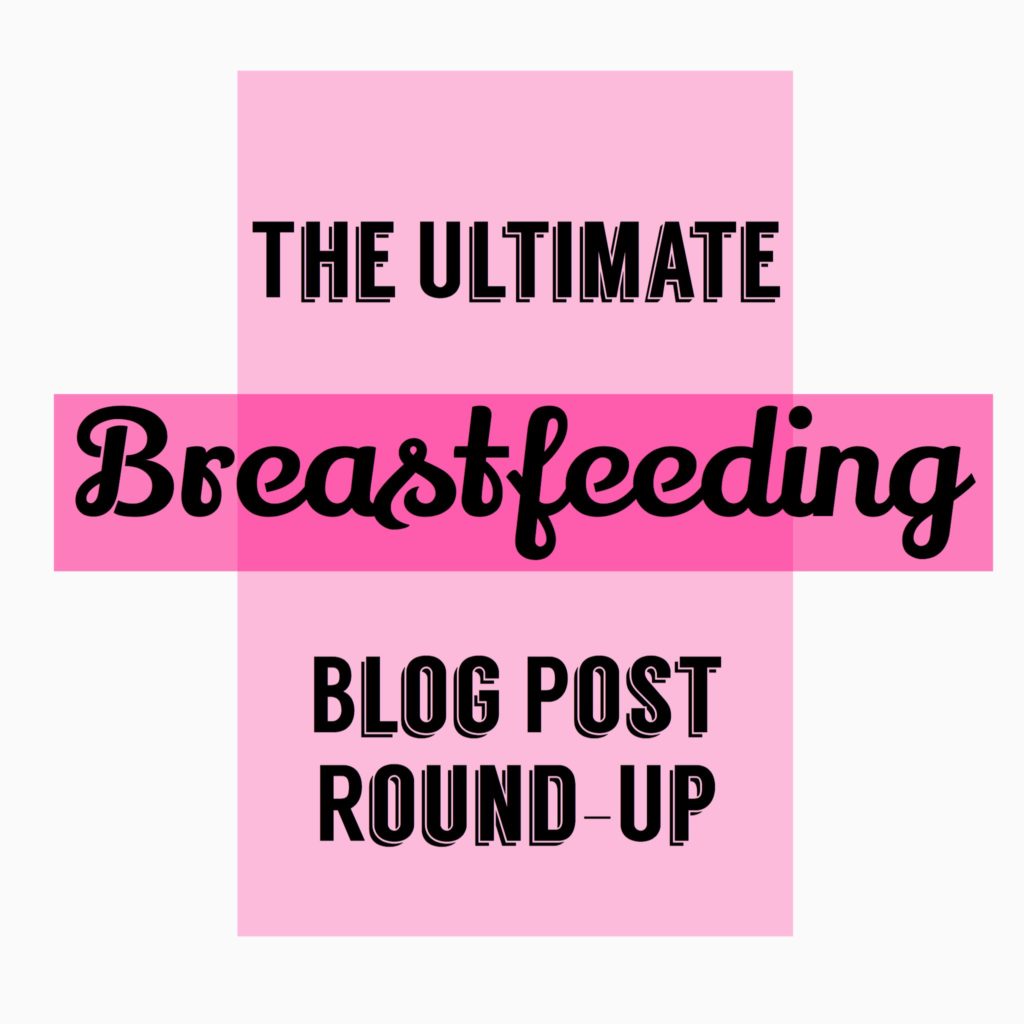 Breastfeeding Journey's/Experiences: 
Nursing is Not Easy, and Then you Add a Dash of Pyloric Stenosis  by Jacki at Tiny Tot Blog
Breastfeeding Round Two by Jess at Being Mrs. Beer  
My Breastfeeding Journey by Lisa at MNsota Mom 
Tales of a Breastfeeding Mama  by Sheila at Sheila Jane Blog 
Post Partum Depression and Breastfeeding by Brooke at Sholar Style 
Baby's First Year of Breastfeeding by Ally at You Are More 
It's Not As Easy As You Think by Jennifer at Lil Posies 
My Failed Twin Breastfeeding Experience by Caitlin at Rogers Party of 5 
My Breastfeeding Journey by Brie at A Slice of Brie 
Fed is Best: A Mom's Story of Feeding her Premie  by Jenna at Jenna Liesch 
Breastfeeding Essentials 
Top Breastfeeding Products by Brooke at Sholar Style 
7 Must-Haves for Breastfeeding Moms on Gugu Guru 
Nursing Essentials by Autumn at Our Blended Home 
Tips and Tricks 
5 Tips to Boost Your Supply: A Breastfeeding Plan by Jessica at Jessica Lynn Writes 
The Scoop on Nursing Bra's by Naya at Lactivist in Louboutin's 
What's In My Breastfeeding Basket by Lauren at Bellows in the Berkshires 
How to Naturally Boost Your Breastmilk Supply by Rebekah guest posting on Surviving Toddlerhood 
Breastfeeding and Beyond: Tips and Necessities by Shannan at Faithfully Beautiful 
10 Thing I Wish I Knew About Breastfeeding by Marla at Because I Said So Baby 
4 Ways to Cover Without a Nursing Cover by Lauren at Bellows in the Berkshires 
How to Boost Your Milk Supply within 24 Hours  by Clarissa at My Wifestyles
Using a Nipple Shield and How to Wean Your Baby Off by Simone at Simone Plus 
Traveling Internationally….without Baby  by Melissa at Baby Castan On Board 
Breastfeeding Tips and Learning to Breastfeed Twins by Joanna at Motherhood and Merlot 
Tips on Breastfeeding a Newborn with a Toddler in Tow  by Lisa at Redlocks and Shamrocks 
Tips on How to Return to Work while Breastfeeding by Gina at Gugu Guide
Is Breastfeeding OK While You Are Sick? by Jennifer at Lil Posies 
WOW! What a wealth of information! I actually have TWICE as many blog posts, but I have run out of room in this post…so stay tuned for a part II on Friday! I can't wait!!!
Save