I'm over on the Dayton Mom's Blog today talking about what it's like to be poor…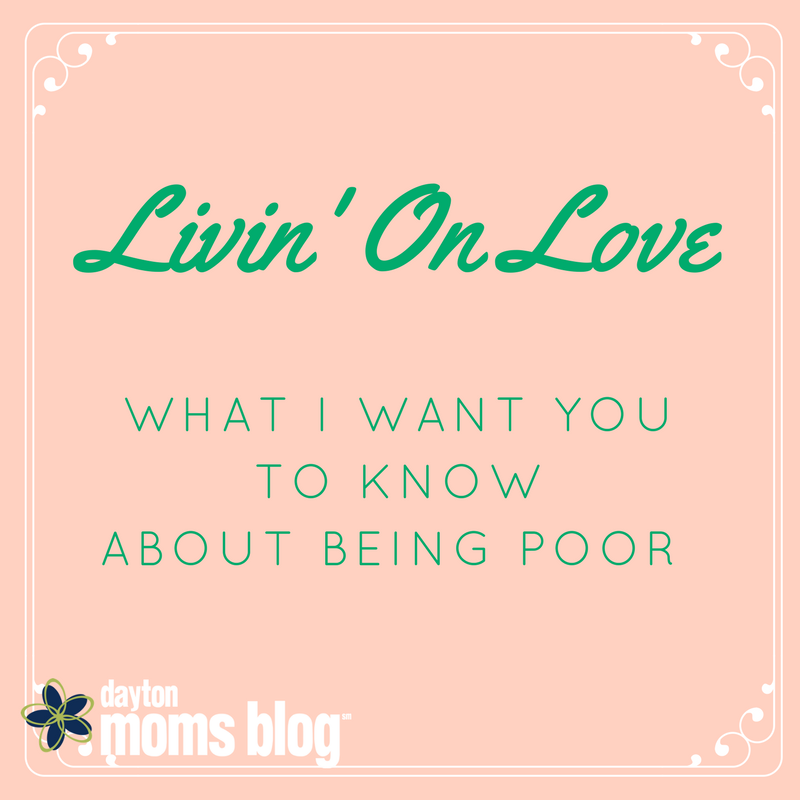 "The first clue I had that we were still considered poor was when I found out that we could qualify (easily) for WIC. I then learned that we could also qualify for Medicaid and Food Stamps.
Honestly, I had no idea we were that "poor". We had two cars. A mortgage. Food on the table for three meals a day, plus snacks. We had paid off all my student loans and we had no debt. We have heat in the winter. We have running water and curtains and sheets on our beds. "
You can go to Dayton Mom's Blog to read the rest!