May is Skin Cancer Awareness Month.
An estimated 1 in 5 Americans will develop skin cancer in their lifetime.
Skin cancer hits close to home as my brother in law was diagnosed with melanoma five years ago. Our whole family held our breath as he went through alternative treatment, surgery and a complete diet and lifestyle revamp. We know that his remission is only by the healing of God in his body, and through this we have all realized just how serious and terrible skin cancer can be.
Today I've partnered up with a company whose owner has also experienced skin cancer, and lived to do something about it. After facing her diagnosis, she dove headfirst into designing UPF sun protective clothing, and thus SwimZip was born.
I had the fabulous opportunity to pick out swimsuits for my kids and a swim coverup for myself.
There are so many things that I LOVE about SwimZip! First, how CUTE are these swimsuits????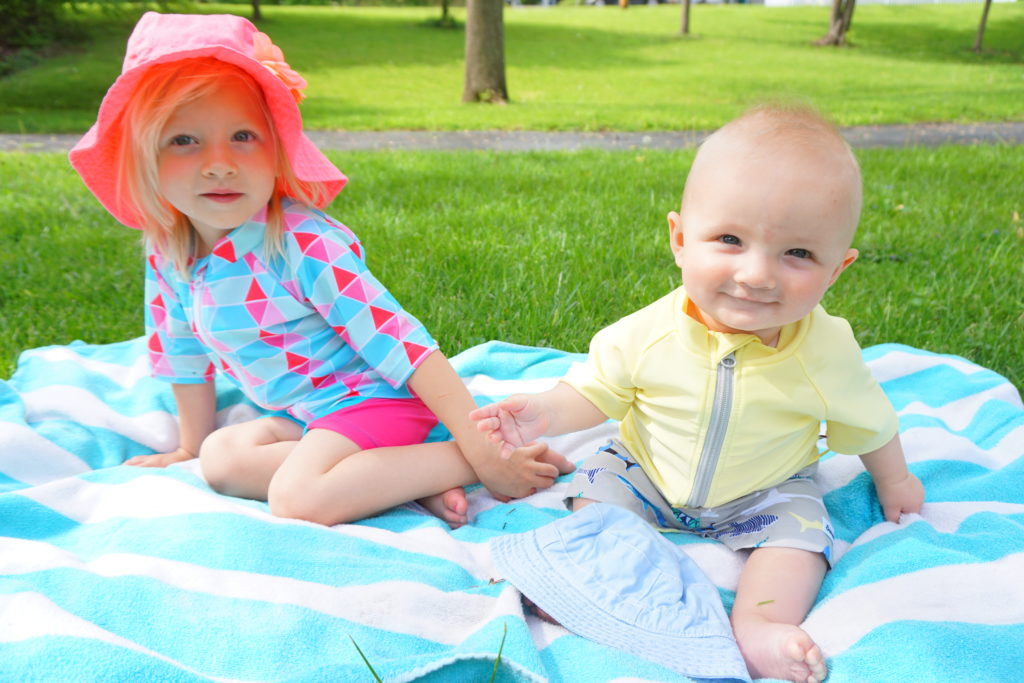 Sometimes I think it's hard to marry function and style. It seems like if we want sun protection for our kids, they can't look cute at the same time. Or if they look cute, they certainly can't have maximum sun protection. But SwimZip meets both criteria's and I couldn't be happier with these suits!
Tera got the 3 Piece Pool Party Set, which comes with a tankini top, shorts and a rash guard shirt. I ordered a 3T for her because it's only the beginning of the summer and I love to maximize the use of our swimsuits. The tankini straps are adjustable and the drawstring shorts are also super helpful for my tiny little one to have space to grow!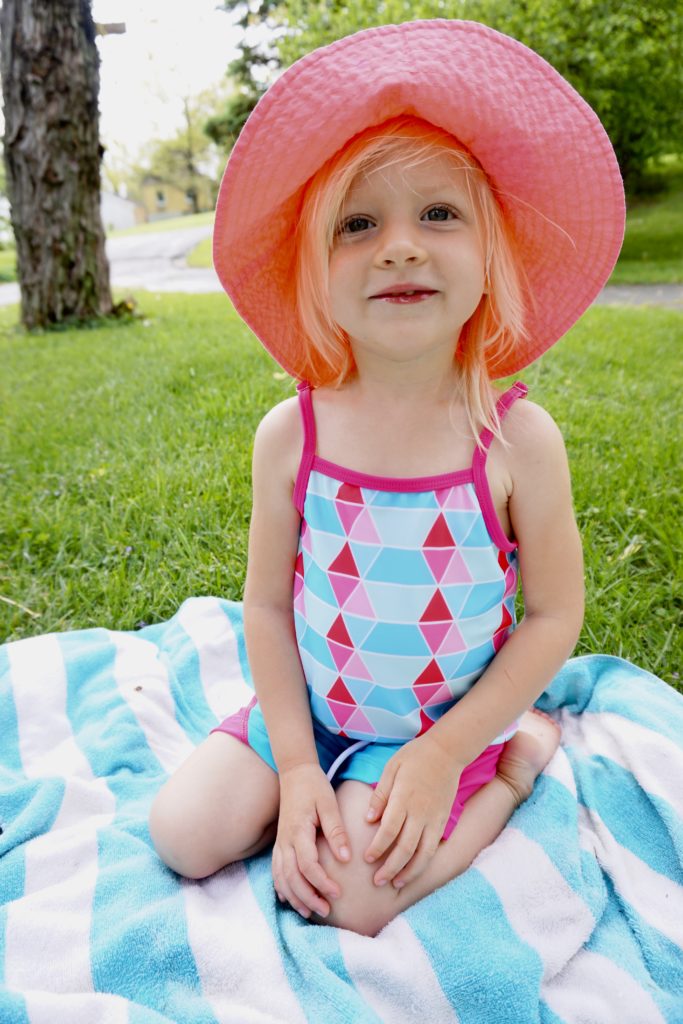 Kiah got the Shark Feast swimsuit with the yellow rash guard shirt.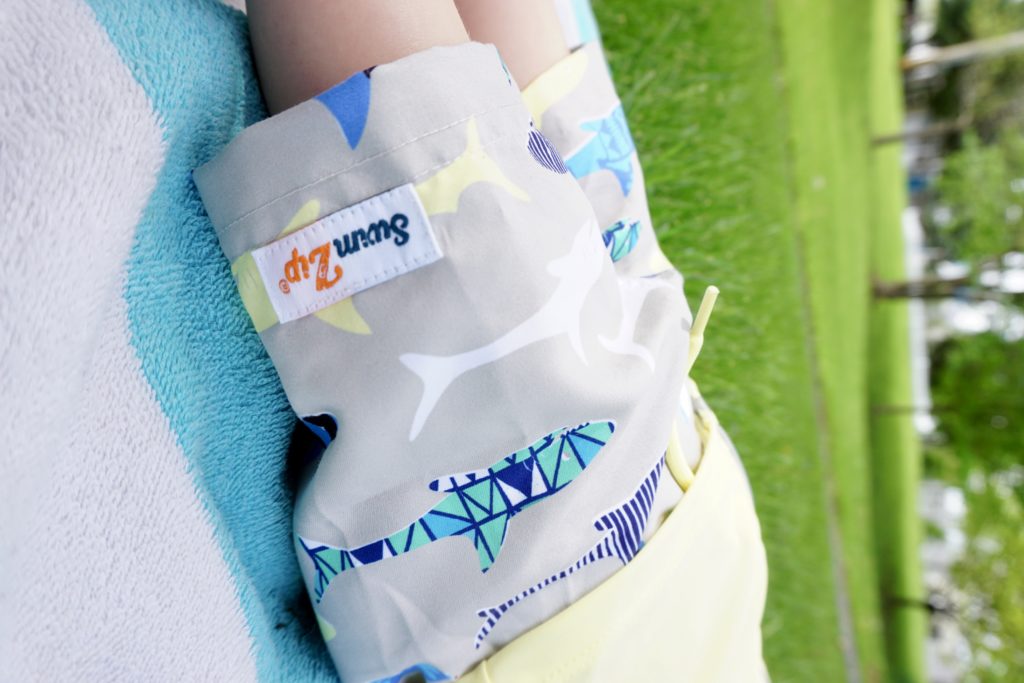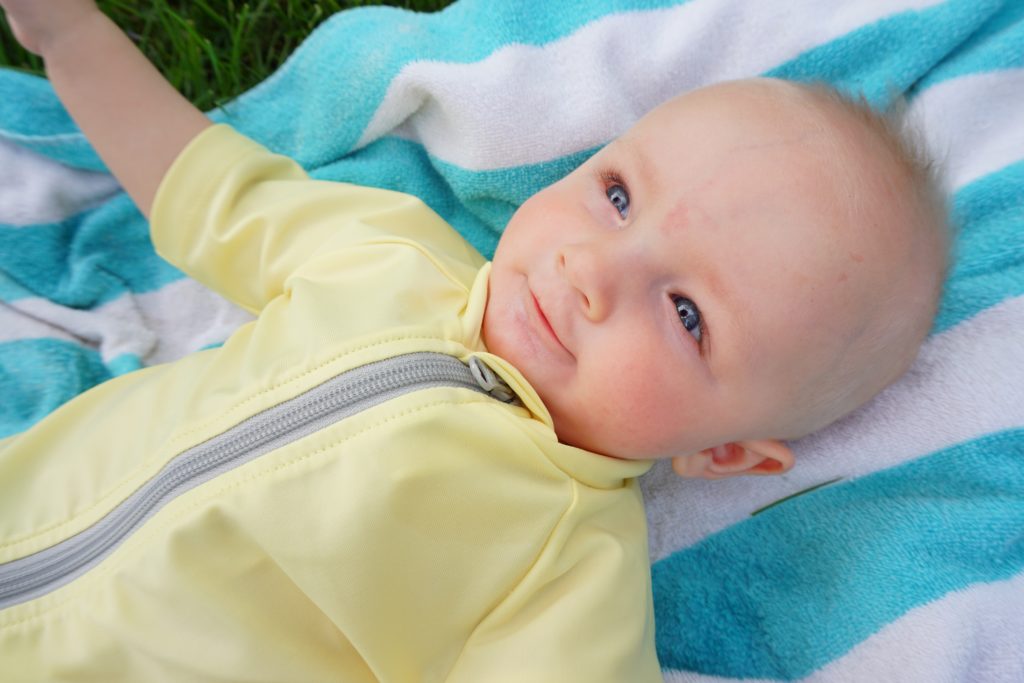 The best part of these SwimZip rash guards? No tugging wet swimsuits over my kiddos heads! Instead, I can just unzip and pull it off! Of course, with a zipper comes the annoying neck nagging when the zipper gets stuck in the sweet baby rolls…but not with SwimZip! All the rash guards have little zipper pockets so those pesky things don't poke our sweet kiddos skin!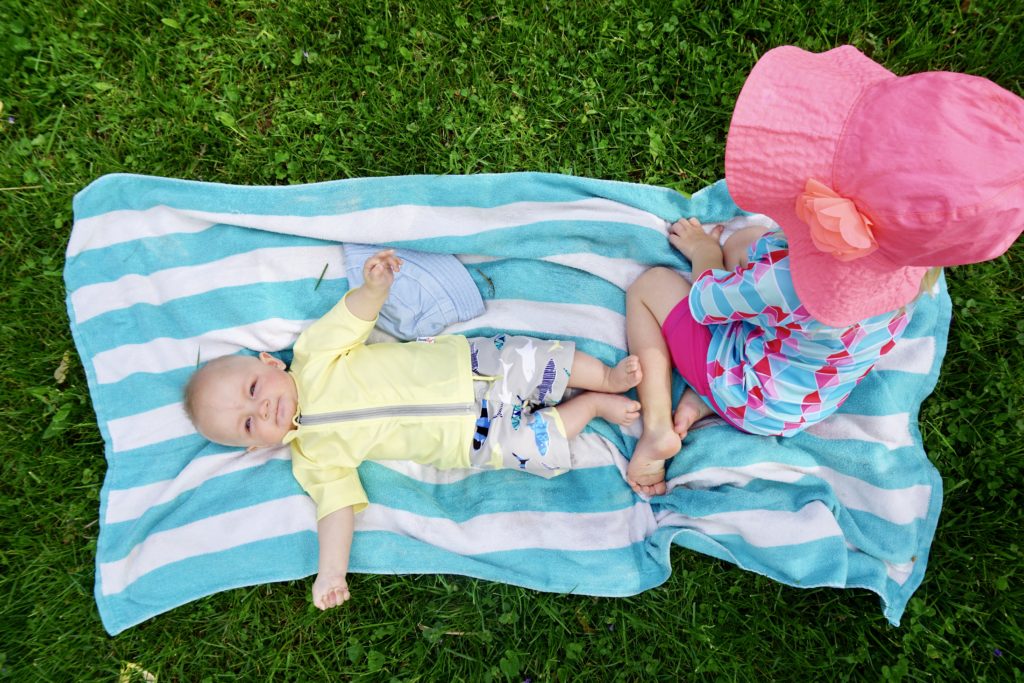 Tera's hat was a Once Upon a Child find, but SwimZip also has sun hats and circle towels!
You all know that while I work with companies in exchange for product, I will not ever recommend a brand that I would not spend my own money on. I know exactly where I will be getting my swimsuits for my kiddos as they grow up!!!
I am SO excited to also be sharing later on the blog about another company that is working to protect our skin and prevent skin cancer.
My top in the below picture is from SheDo Lane and it is SO SOFT! I am not going to lie..I wore it to the park, and then to bed. And I didn't want to take it off to get ready for church. They have men, women's and Childrens sizes and I want to buy them all…not only are they soft and UPF protective, they are also fashionable! Make sure that you browse around the website for awhile to see if there is anything that you like!
Stay tuned on my Instagram over the next few weeks for two different giveaways- one to SwimZip and one to SheDo Lane!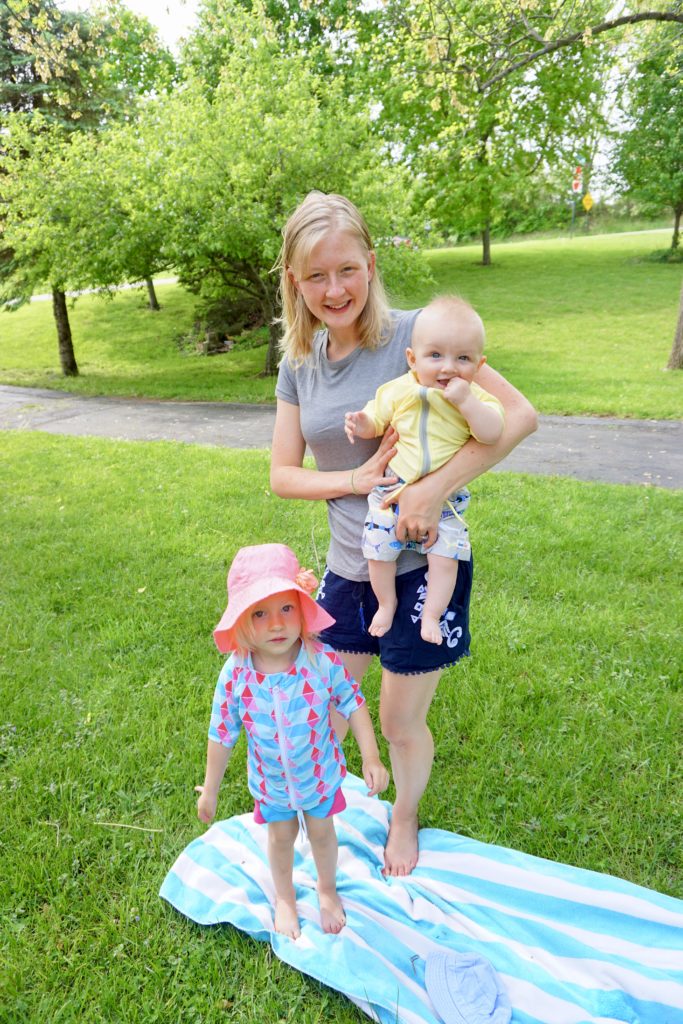 Happy Monday and Happy May!!!