Happy Friday!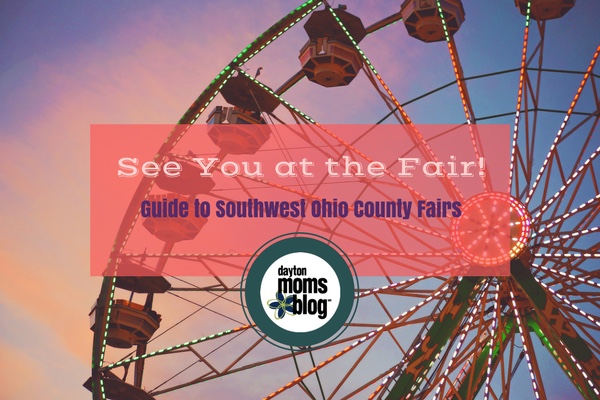 I was expecting this week to drag by, so the fact that it's already Friday is very exciting to me! I know that I'm getting this out a little bit late in the day, but I figured better late than never. I'm trying to do a Friday roundup of things I have been loving this week as well as what the Dayton area has to offer this weekend.
If you are local, I hope that you are able to check in here on Fridays and see what's going on!
First things first…we probably won't be doing any local events this weekend because we are going to be celebrating a very special 11 year old up in here!!! Let the 11th birthday celebrations commence!!! I was a little stumped on what to get her for her birthday. A lot of people rolled their eyes and sarcastically said, "Well, just ASK her." But the problem with 11 year olds is that the thing that they wanted 10 minutes ago is NOT the thing they want tomorrow. But I found this list and it's basically everything that Heavenly would love to have BOTH yesterday AND tomorrow. So that's a total win. This is one of the things that she will be getting for her birthday! I can't wait!
Gratitude List. Theo challenged me to be a little more grateful this week and start writing down every time someone does something kind for us. I tend to take on a woe is me attitude and feel like NOBODY does ANYTHING. Which is obviously false. So Theo told me to start a list, and on the days when I'm feeling particularly lonely, I need to pull out my list and look at the tons of people who do tons of things for me. I shared this idea on Instagram, and many of my Mom friends said that they felt the same way, so if you also feel this way, I challenge you to take out a pen and paper and write down every time someone compliments you, praises you, gives you something small, pays it forward to you or even does something big for you. Then on the lonely days pull it out and remind yourself that you are loved, appreciated and that people do things for you.
The Danger in Expecting Thanks from Our Children and A Day in the Life went live this week! I almost feel like my blog is dying a slow and painful death because I feel like I have no time to spend on it, but I did manage to crank out those two posts this past week!
IT'S FAIR SEASON! I rounded up our local county fair guide over on the Dayton Mom's Blog! I am SO excited to go to the fair, and we have some amazing ones around these parts plus the Ohio State Fair is just up the road in Columbus!  
Coming up this weekend, our church is hosting a Neighborhood Appreciation Day for free…our face painting is unrivaled and the weather will be perfect! There is also a Diaper ReStash at my favorite store Samojrejme. If anyone local is in the market for cloth diapers, this is the place to go!!!
What are you all up to this weekend?