"But we have this treasure in jars of clay to show that this all-surpassing power if from God and not from us. We are hard pressed on every side, but not crushed; perplexed, but not in despair; persecuted, but not abandoned; struck down, but not destroyed." – 2 Corinthians 4:7-9
Last week was a very, very challenging week.
And yet as I look back on it, I can see nothing but the goodness of God. I cannot even wrap my mind around how He did what he did. I wanted to share this story because it is a testament of the goodness of God, and I want it to encourage others, too.
On Monday morning, we found out that we would most likely be losing our license and losing our Heavenly.
The cards were stacked against us and there was no way we could get that license renewed by Friday, August 25th.
But let me back up.
We have known for months that our license renewal was coming up on August 25th. We knew the requirements, and we are the ones who are held accountable for fulfilling them. It's easy for me to place blame on anyone else I can place blame on, but in reality we did shoulder the brunt of the responsibility on this one.
The requirements for a license renewal are fairly thorough: we have to complete a background check, a drivers license abstract, FBI fingerprinting, a renewed home study, a bunch of paperwork and 40 hours of classes EACH. Personally, I find it a huge load to bear while also bearing the responsibility of fostering children from difficult places. In the two years that we had to complete our 40 hours, we have added three children to our family (Little Miss, Kiah and Heavenly). Back in January, we started realizing that we really needed to start working on our hours. At least 3 times a month, one of us has been attending classes. I had it all laid out on our calendar so that we could easily fulfill our hours before August 25th. But as life got crazier, we weren't able to go to all our classes and several of the classes that we did show up for were cancelled. We showed up for one the week before our renewal was due and they told us that the teacher had retired and was no longer teaching classes (??????). I spent 3 hours on the phone trying to sign myself up for one class. I never got ahold of anyone and just ended up driving the hour to the class and hoping that they would take me.
All in all, it was starting to get very frustrating and I knew that we were cutting it really close to not having our 40 hours in. I figured that the worse case scenario would be Heavenly being removed for a week or so while we got all our hours in.
It was much, much worse than that. On Monday morning when I finally talked to the caseworker, we found out that Heavenly would be permanently removed from our home and that we would also completely lose our license and need to start over at square one.
I cannot even describe all the emotions that went through me that day. I called Theo and calmly left a voicemail that the situation was not looking good. Theo knows that when he gets a calm voicemail from me, its bad. The only other time I've ever left a calm voicemail was when I was in labor and calling him to tell him to get home STAT. HAHA.
We started scrambling, looking for more hours. Theo needed five more hours and I needed 3. There was one class available, and I signed myself up for it. Then I realized that Theo worked a night shift that night and I had no one to watch my kiddos while I went to class. So I started scrambling to find a babysitter for my three.
I suddenly remembered a conversation that Theo and I had had the week before. We had shown up for a class (that was cancelled) and Theo had jokingly complained that he had literally JUST DONE THIS CONTENT in his class at the academy all day (it was stress management).
A lightbulb went off in my head and I called our caseworker.
"Would it be possible for Theo to count some of his hours from the police academy?"
Hmmmmmmmmmm. Possibly. He needed to call his supervisor and all the parties that could get it approved, but within 3 hours he had called us back to tell us that YES WE COULD USE THOSE HOURS!!!
Theo then jumped into action finding certificates, asking instructors to sign them and making sure that he had all the necessary papers to prove that he had indeed done all the hours in class.
I found a babysitter and went off to class Wednesday night, completing my hours.
Meanwhile, I was running around with all three kids trying to find a place that would do our physicals for us. One place charged $70 a physical and then said they couldn't do it anyways. I asked our family doctor if he could do it, and in one afternoon it was done and faxed off to Children's Services.
So many pieces were starting to fall into place and I literally just stood back and let it go out of my control. I wanted a front row seat to this miracle that was unfolding in our life.
On Wednesday morning we drove to Children's Services to drop off every last piece of paperwork that was needed. On Monday, I had been positive that it was impossible. On Wednesday it was done.
On Wednesday afternoon I got this email: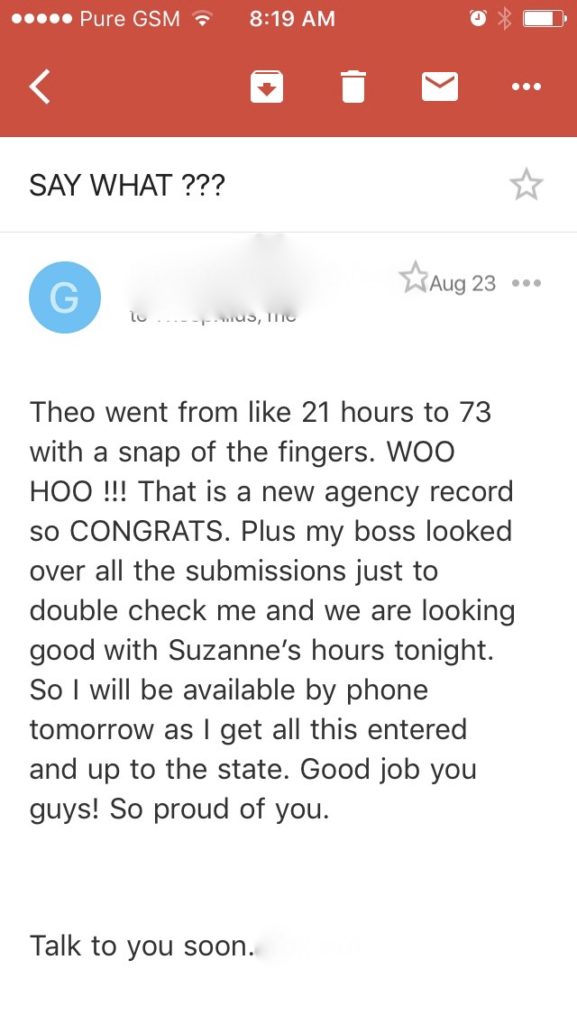 So on Thursday, we waited.
By Friday, I got this email: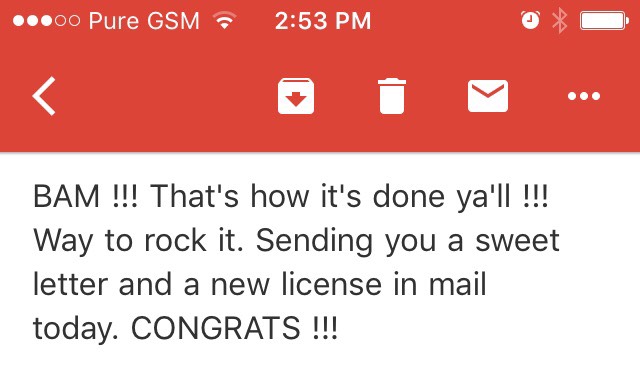 Let me tell you what. If you have made it to the end of this super long post, here is all you need to know:
That was all God. ALL.GOD.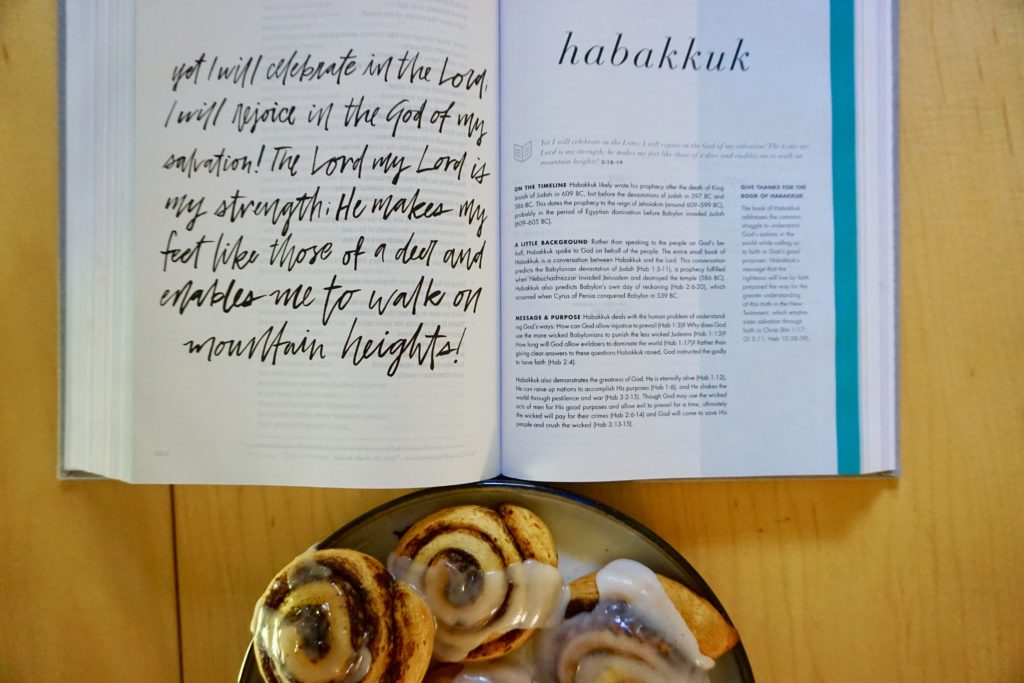 "Yet I will celebrate in the Lord, I will rejoice in the God of my salvation! The Lord my Lord is my strength. He makes my feet like those a deer and enables me to walk on the mountain heights!" Habbakuk 3:18-19
"Because of the Lord's faithful love we do not perish, for his mercies are never end. They are new every morning; great is your faithfulness" – Lamentations 3:22-23