Both of my girls celebrated their birthdays this past summer, and I had so many pictures from both parties that I thought I needed to make a separate blog post just to share all that we did!
Heavenly's birthday came first in the middle of July. At the beginning of July, I asked my social media friends and followers to send her birthday cards. Our goal was to get a card from every state in the USA. We ended up with
46 states! From the first or second of July all the way through until August, Heavenly got at least one card a day….and some days she was getting 10-11 cards in the mail!!! It was incredible! If you were a part of that, I just want to say THANK YOU from the bottom of my heart. She said she felt so special and loved every one.
Besides getting at least one card every day for a month, she also had several birthday celebrations. When we got together for the 4th of July, Theo's aunt made her some cupcakes, we all sang to her and she got some gifts. When we got together with our discipleship group, we also sang to her and gave her some cupcakes and cards. Then on the Sunday before her big day, we had a little birthday party for her. It was the first party she said she has ever had, and she was beyond THRILLED. Let me tell you….this party was absolutely nothing fancy. Not at all. But it was the heart and the love behind it that could be felt far and wide. I was able to get permission to have her bio Mom and Dad there, and they were thrilled to be able to celebrate. We invited several friends and Heavenly was in absolute heaven. She doesn't need Pinterest perfect or even close, she just needs people loving on her.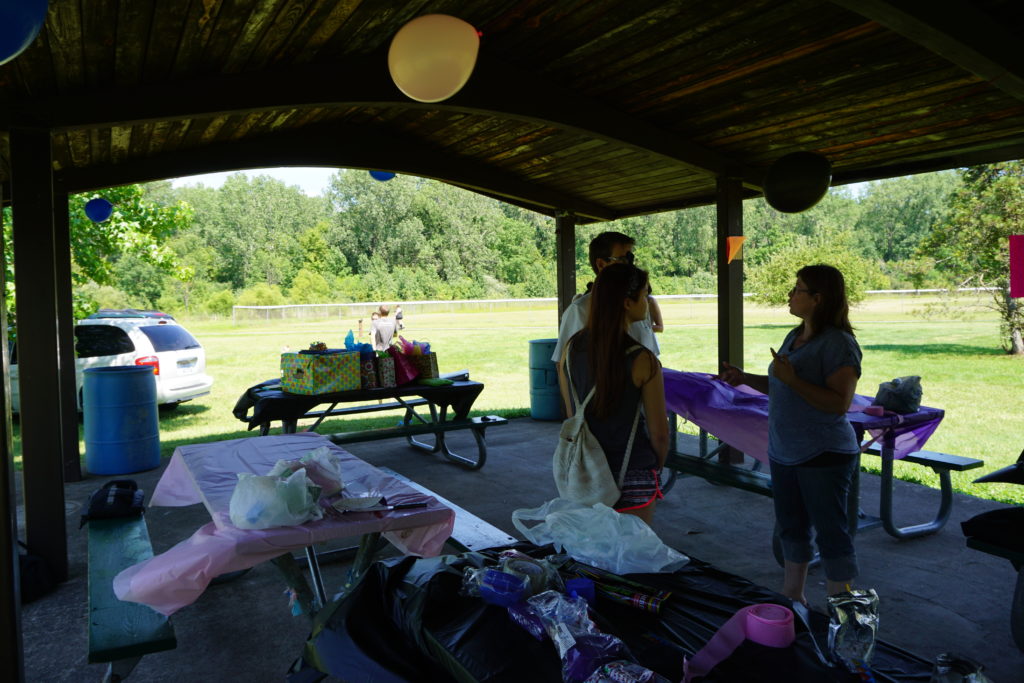 .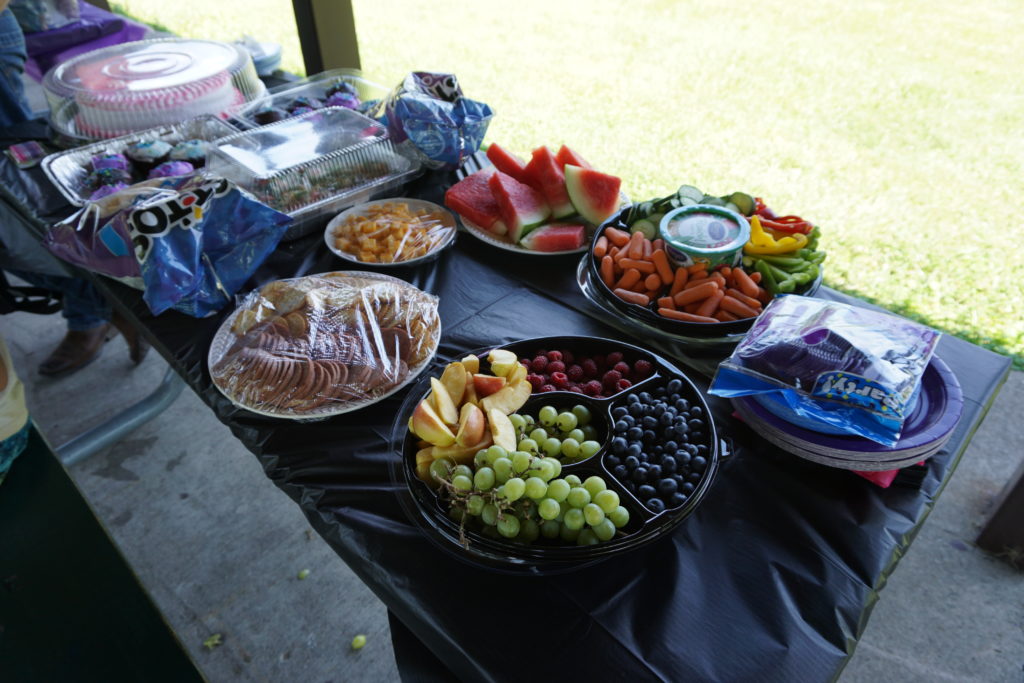 .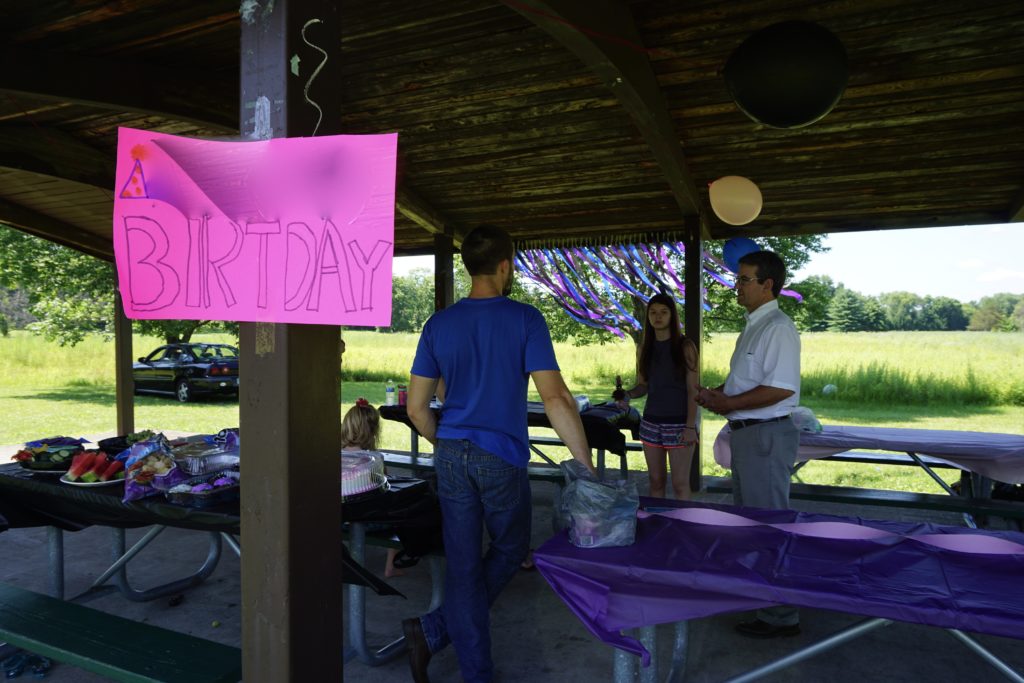 This girl got more presents than she will ever have time to use!
.Pinata time!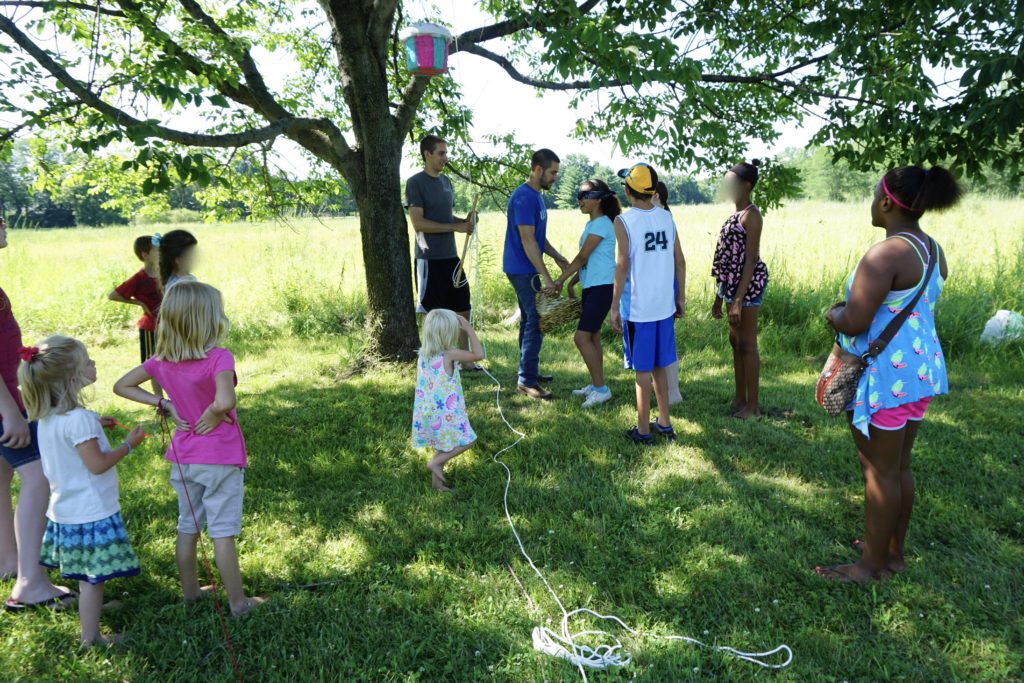 .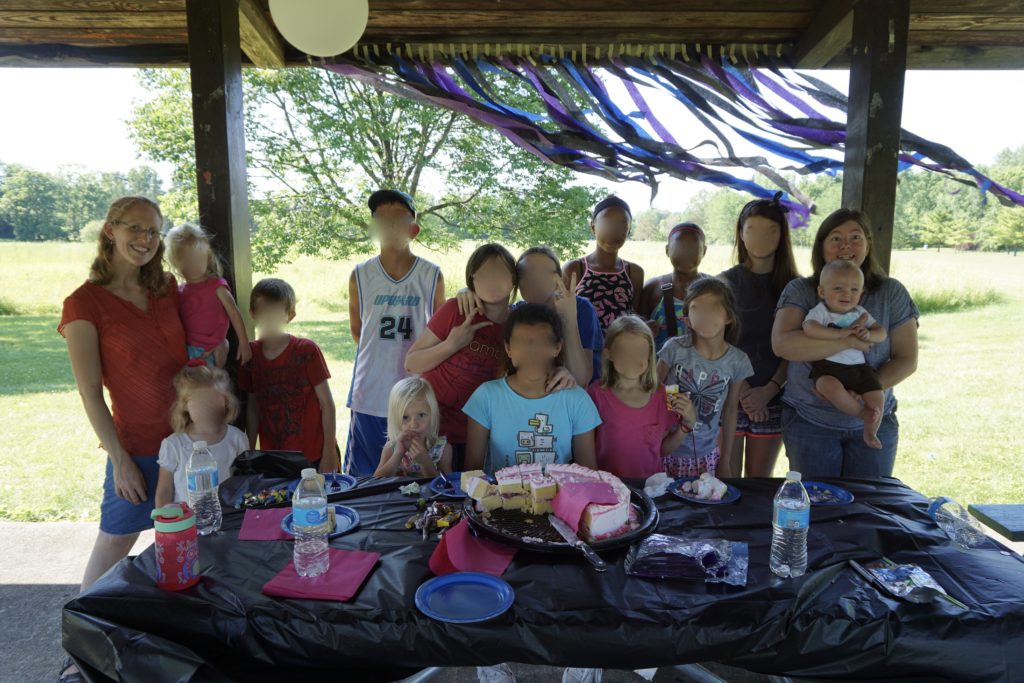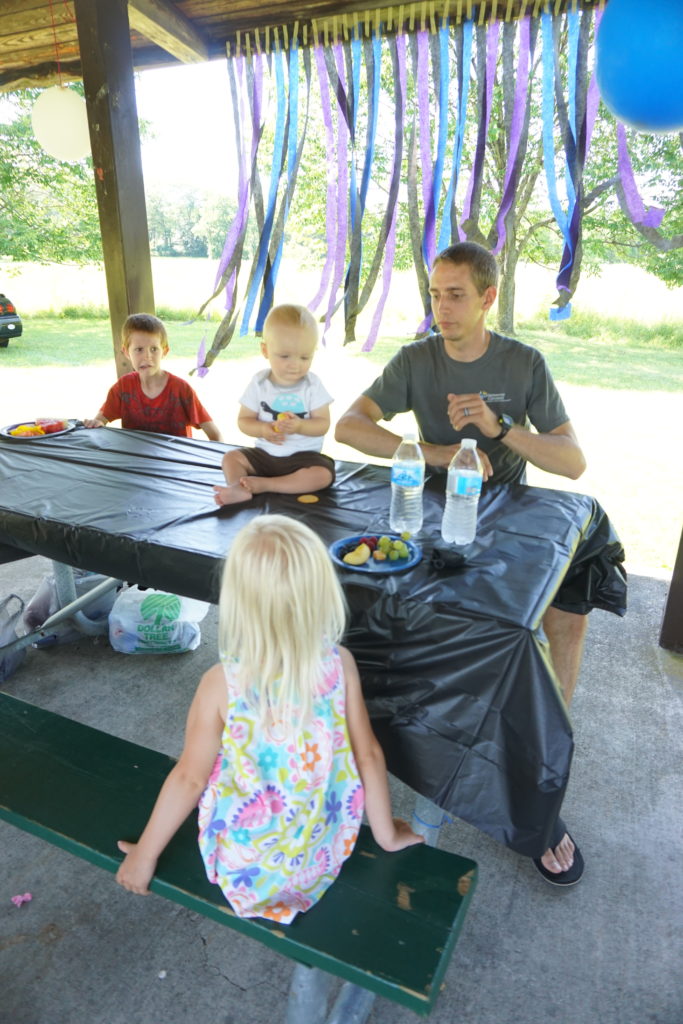 On Heavenly's actual birthday, she had two of her friends over. They wanted to go to the mall (#alreadystarting), so I took them there. They decided that they really wanted to play in the arcade and that was fine by me! They seemed to have a blast! In the evening we took Heavenly out to the restaurant of her choice, which was Olive Garden! All in all, I'd say that her birthday was a success!
Less than a month later, it was Tera's 3rd birthday! Tera was such an amazing sister watching Heavenly get mail and presents every day for over a month. Heavenly even got cards on Tera's birthday. It was kind of hard for me in a Mama-bear way. Tera got two cards in the mail and just a few presents from us, so I really wanted to make it a special day for Tera.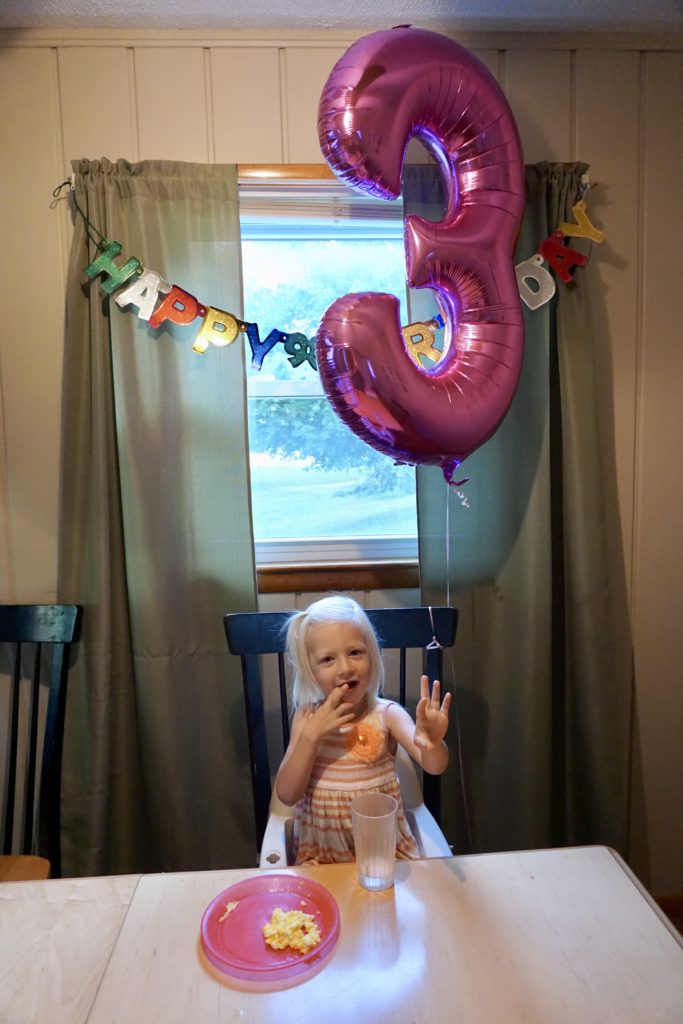 A few weeks before Tera's birthday, our caseworker called me and said that Heavenly was able to get a free bike! The only requirements were that we had to show up for a safety day event and then take the bike home from there. Well, it turned out that safety day was….Tera's birthday. It hurt my Mama heart that Tera had to give up one more piece of her birthday so that Heavenly could get a bike while she didn't. Well, I was talking to some friends about my plight and that night my good friend Joy ordered a little bike for Tera so that she could have one, too. When we went to bike day, they gave one to Heavenly and then they rolled out a special one for Tera as soon as they heard it was her birthday! Then, my Mom texted me and said that she had just ordered a bike for Tera! So, she went from 0 bikes to 3 bikes overnight. LOL.
I spent some quality time with my girl in the morning playing with her big balloon and we had Mac and cheese and hot dogs for dinner.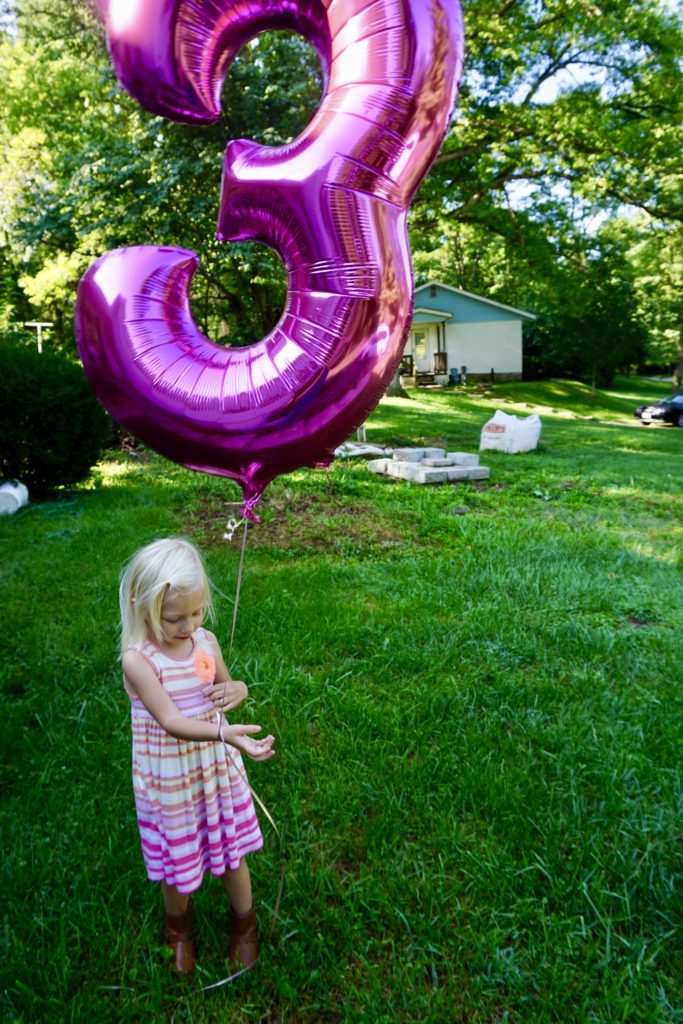 .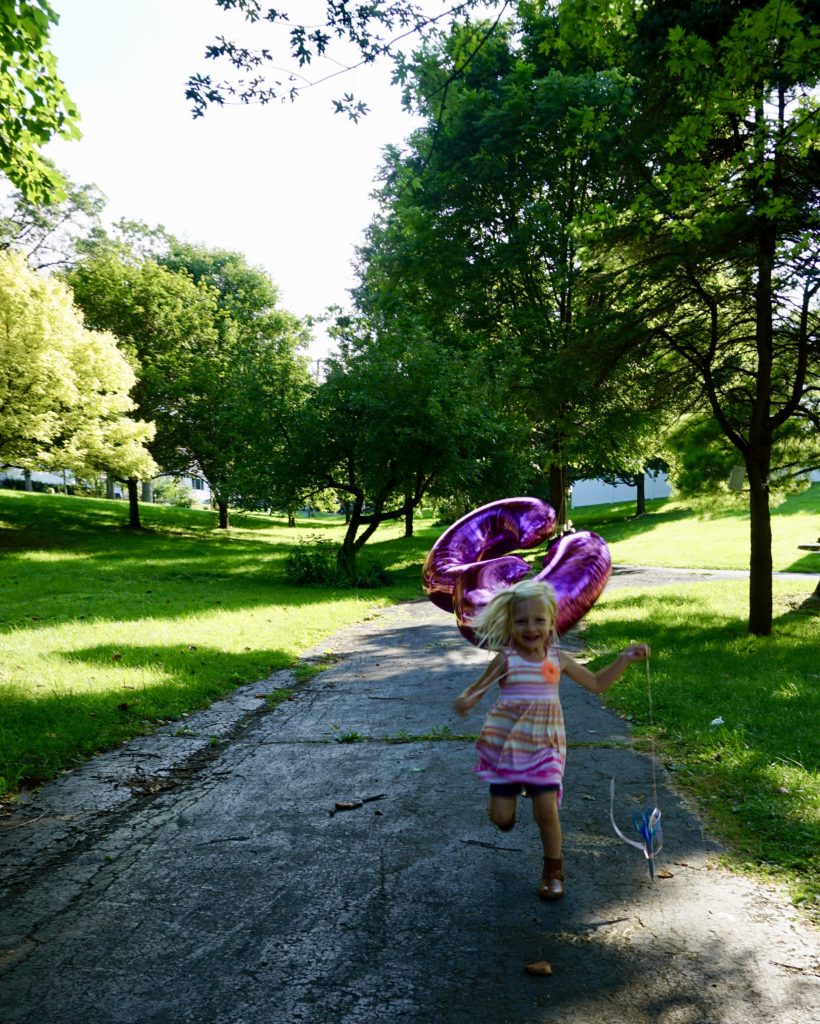 .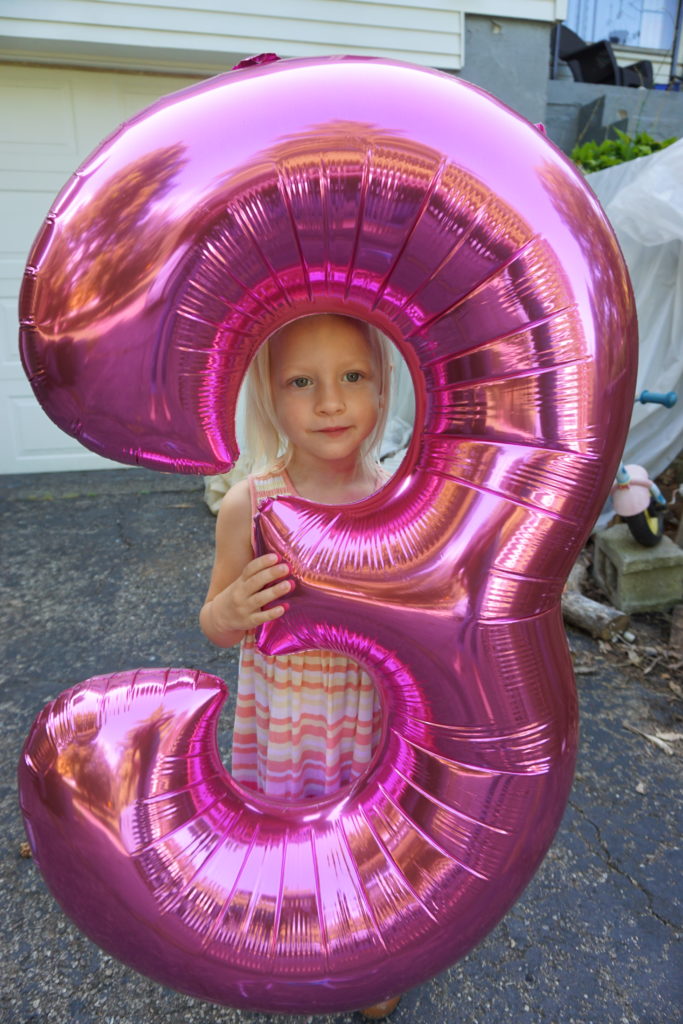 .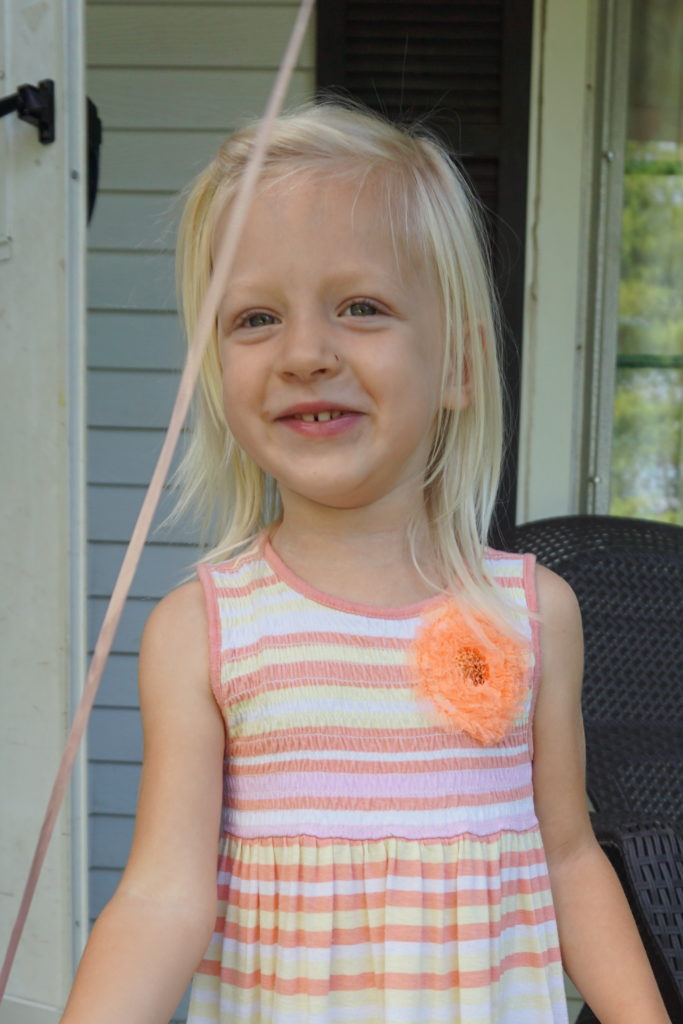 .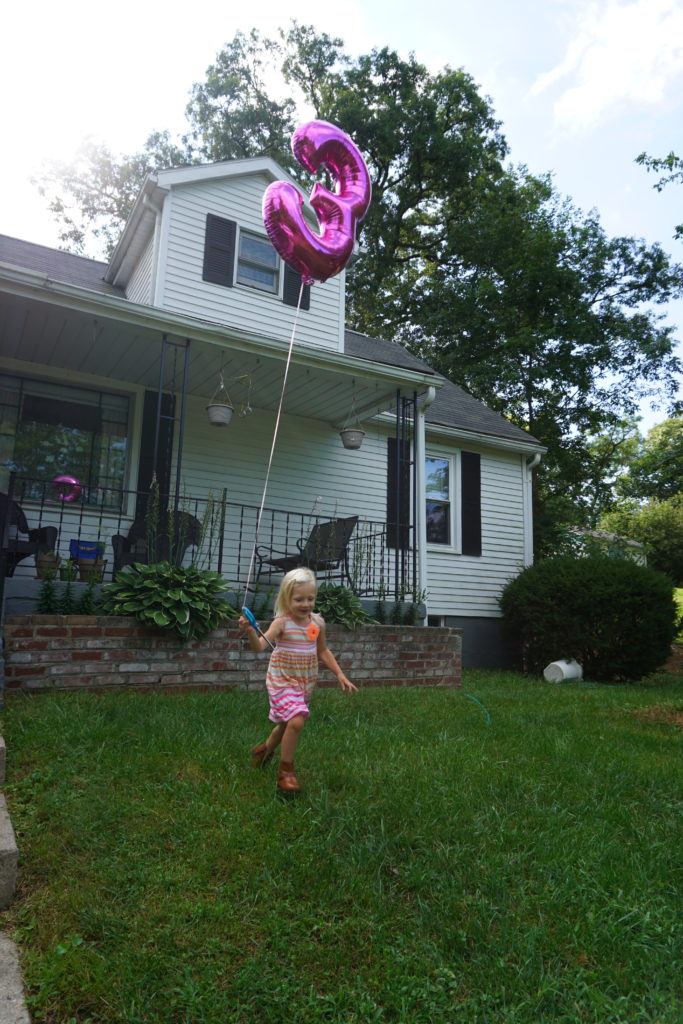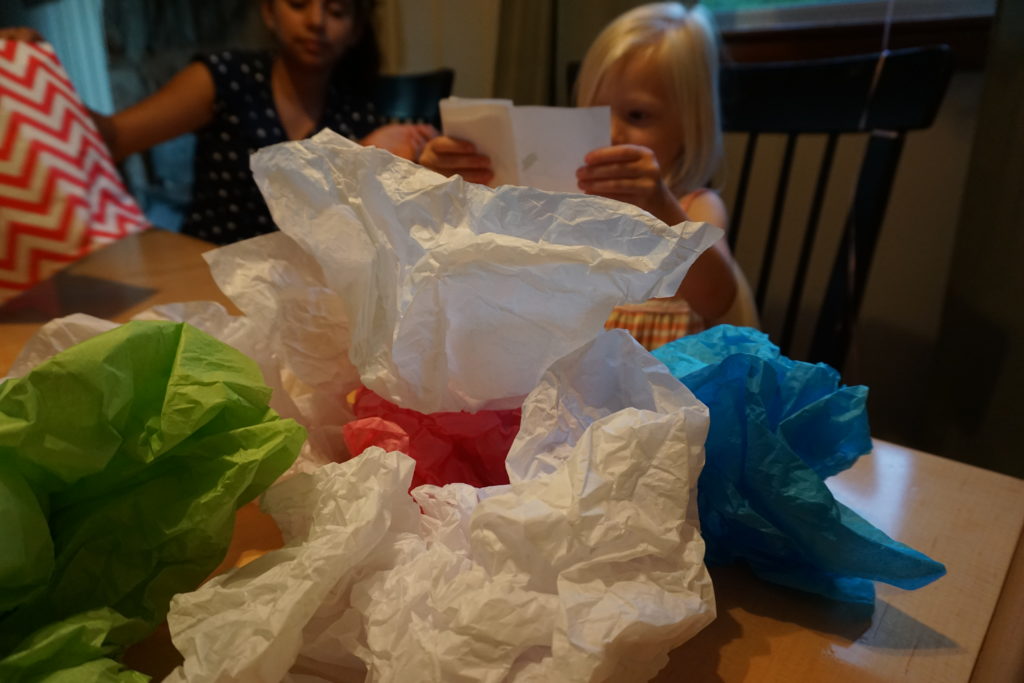 We also did our birthday balloon tradition for both girls, which you can read more about here.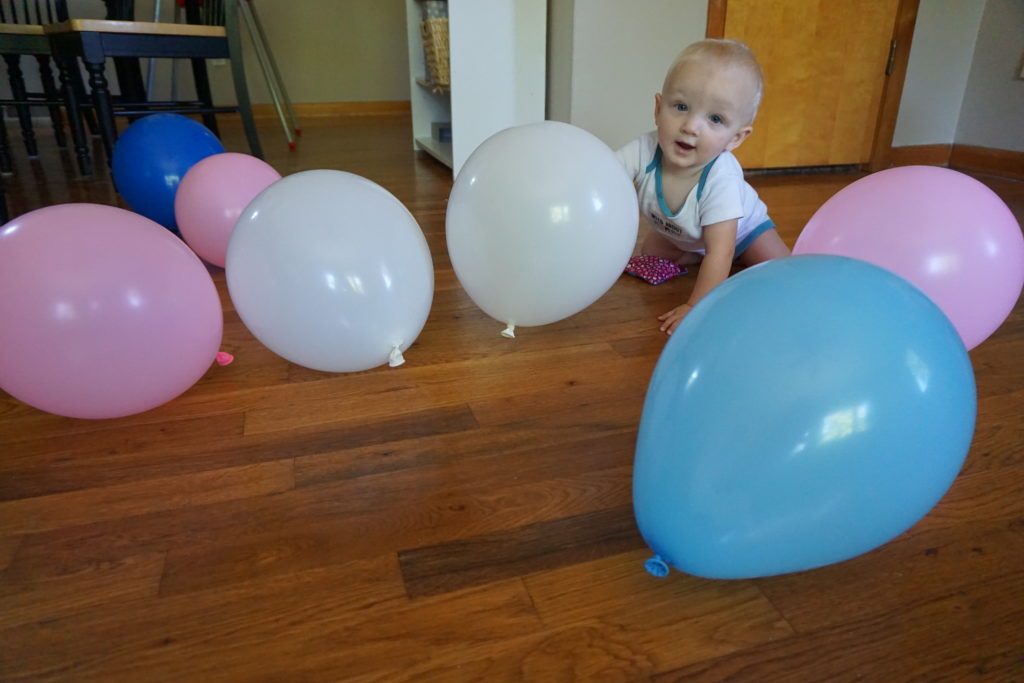 The Saturday after Tera's birthday, we went to the zoo as a family for her birthday celebration. I will write a separate post on that outing, since this post is already getting a little long!
Phew…we celebrated my girlies well this summer, and I'm so glad that I get to be their Mom during this season.
And that's a wrap on our summer birthdays! Next up: Our Abby's SECOND birthday is this Friday, and then our King Kiah turns ONE in October!
Fun Fact: I have had a part in parenting four children in the past few years: Their birthdays are July, August, September and October. Couldn't have planned that if I tried.