On August 31st, 2017, Theo became a sworn police officer.
I'm so proud. I cannot believe the amount of hard work that went into the 7 months of the academy.
You can watch this video to see some snippets of what it was like (Theo is at )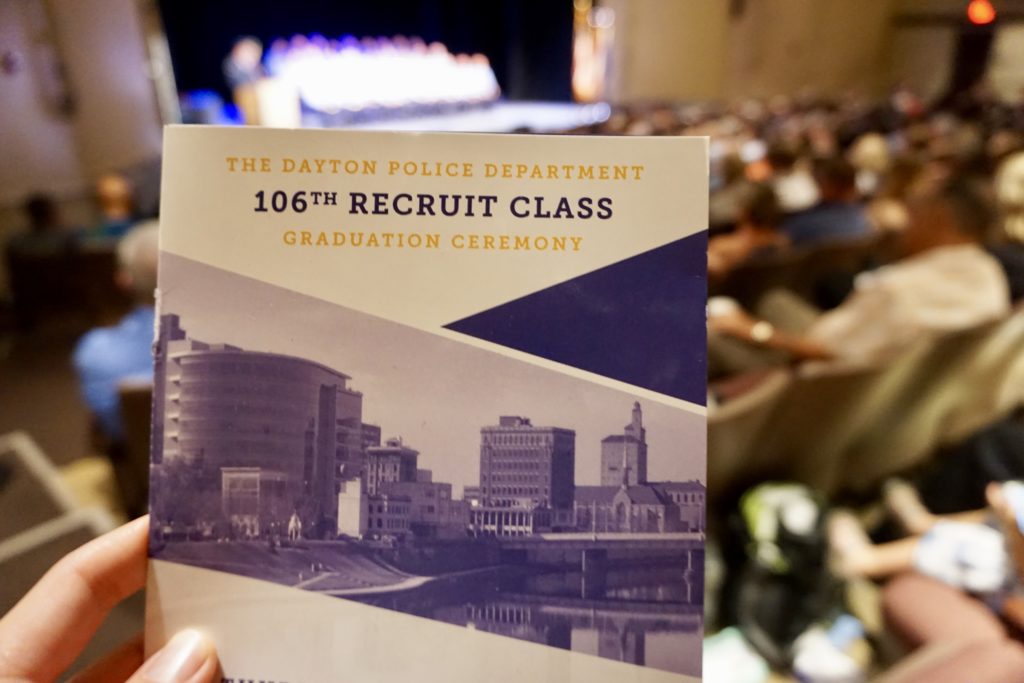 The ceremony: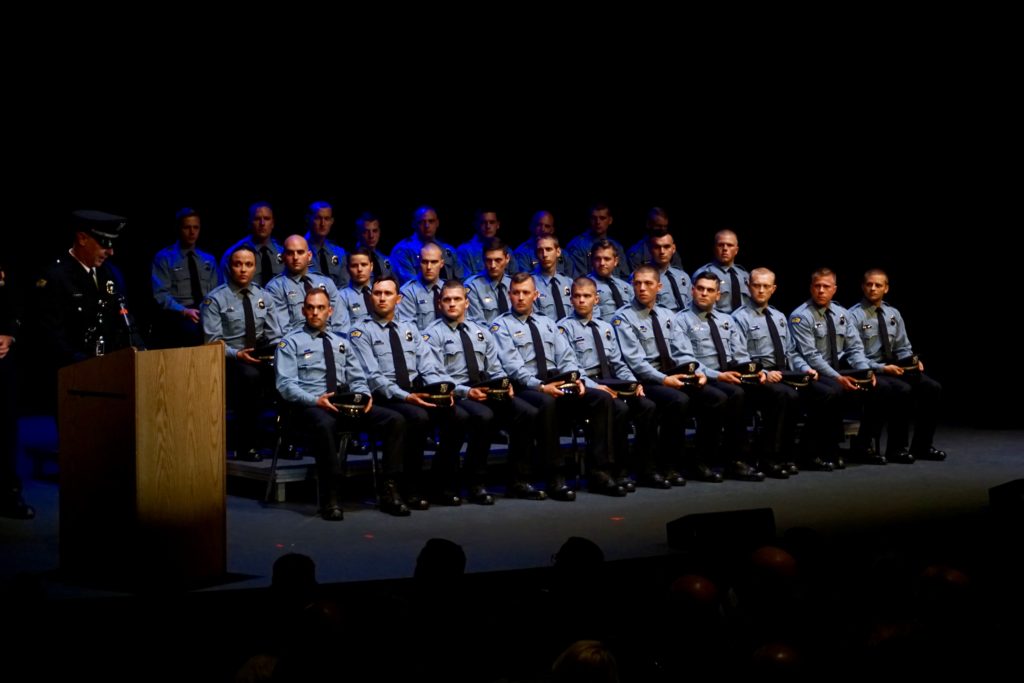 Theo received a special surprise award for breaking the 1.5 mile record.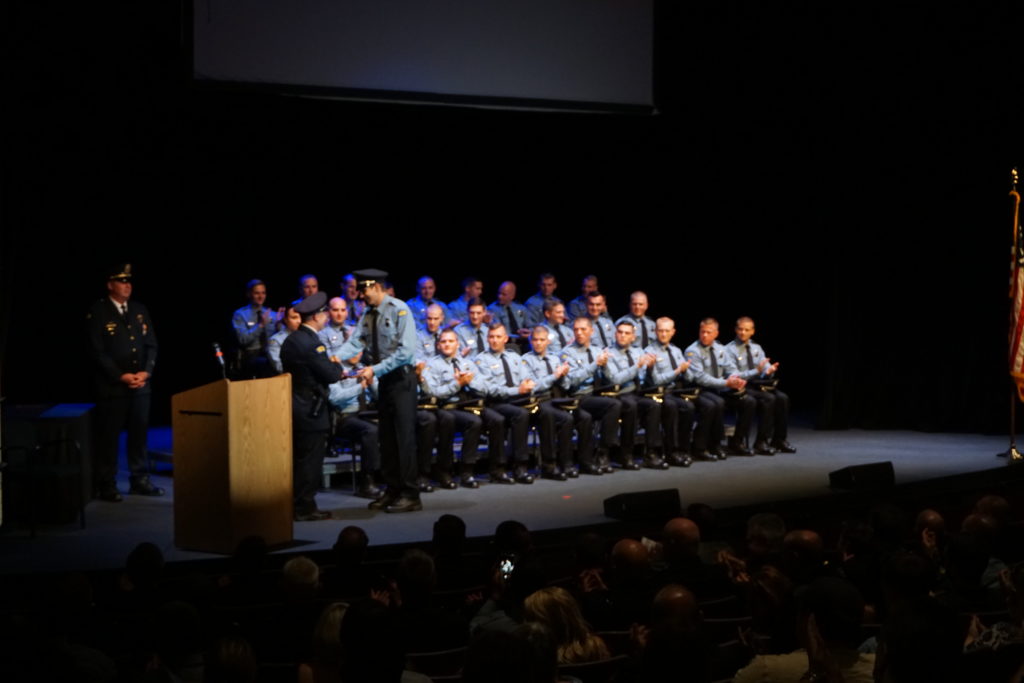 Officers swearing in.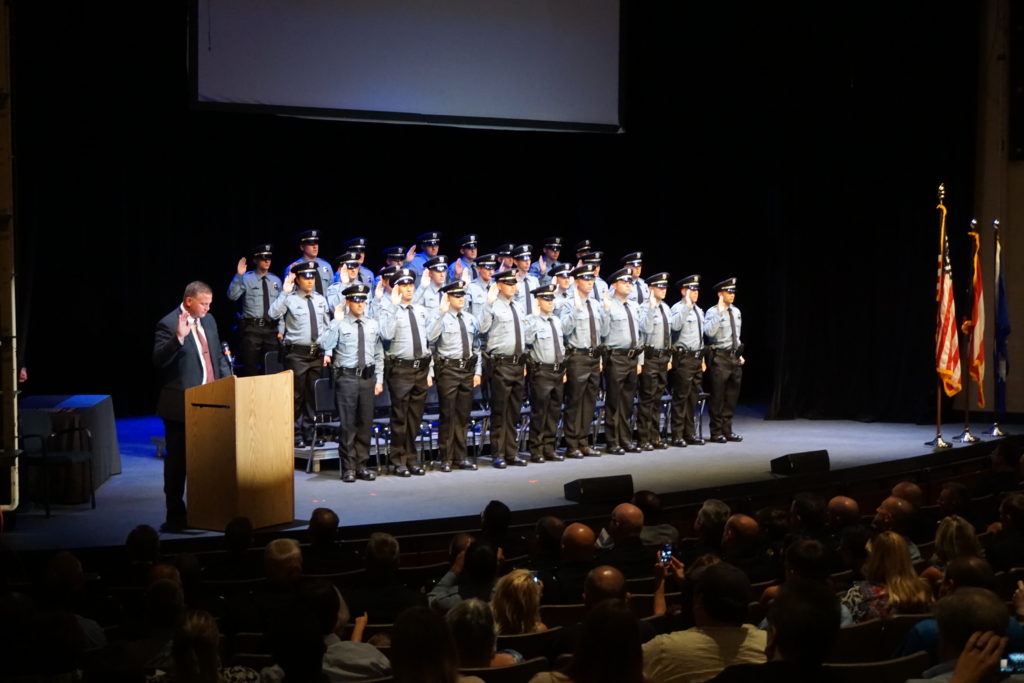 Receivng his diploma: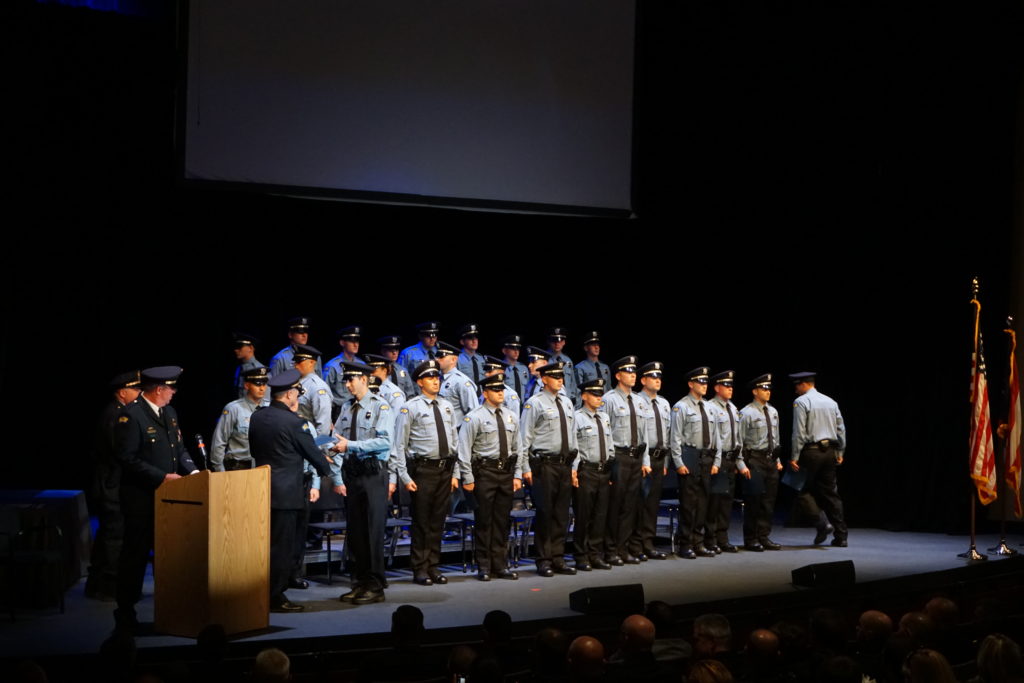 My kids were a total hot mess the whole graduation. Kiah was so sleepy but every time he almost fell asleep, we would applaud and he would startle awake. Thankfully I had many extra hands so that was helpful with Tera, but she still spent most of the time crawling up and down the aisle while I stood and bounced Kiah.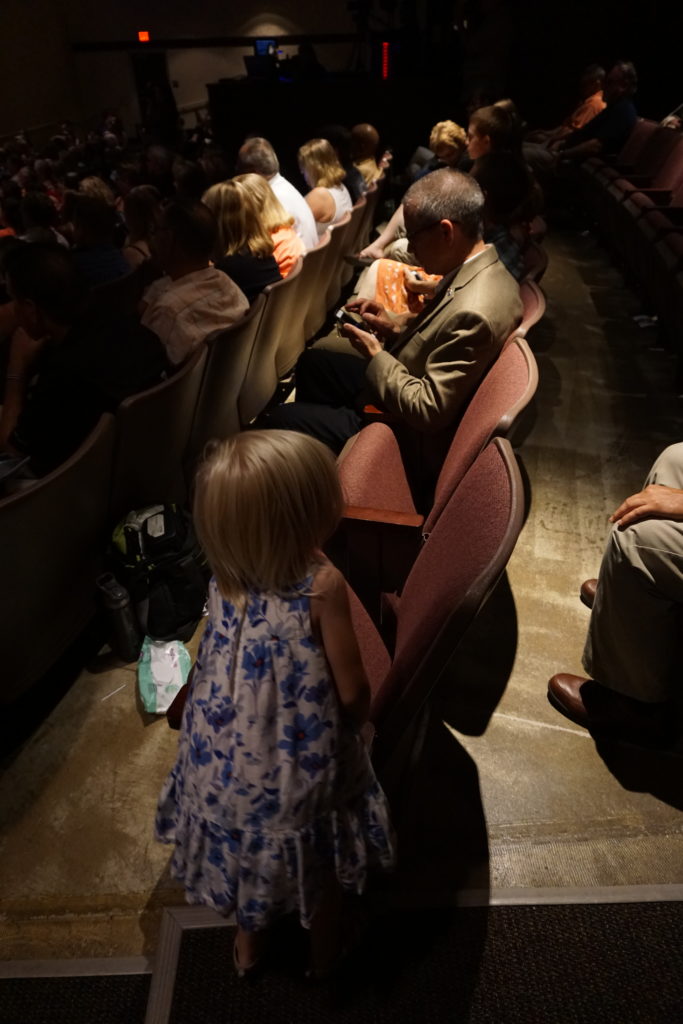 After the ceremony, we headed outside to take some pictures. Tera was already a complete mess and then she fell down and busted her knee. All my hopes of a good family picture were dashed. Lol.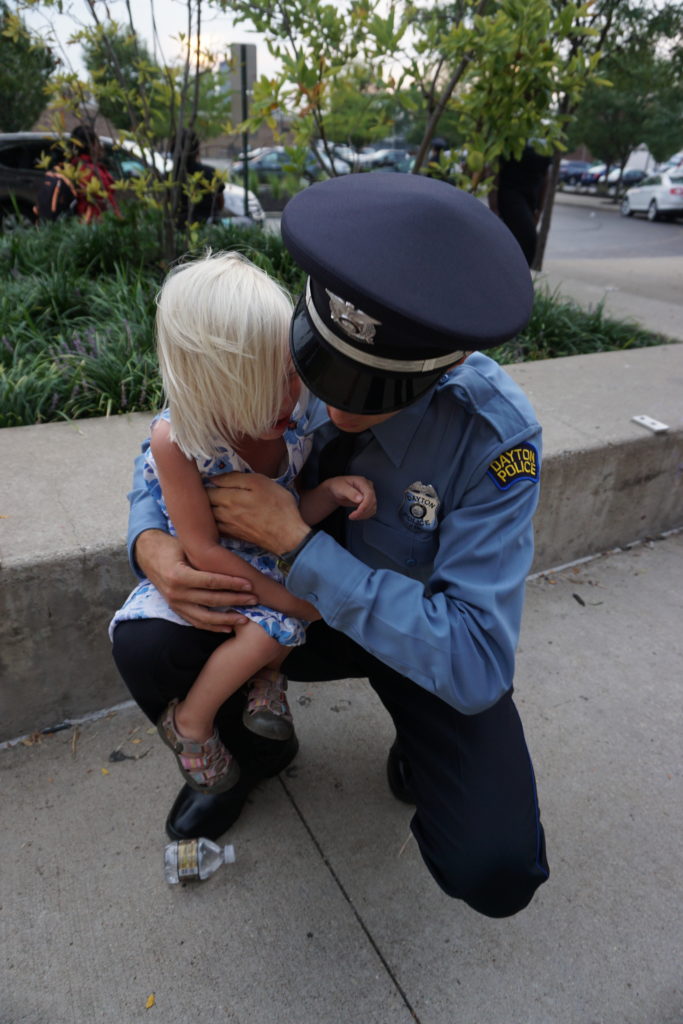 Family.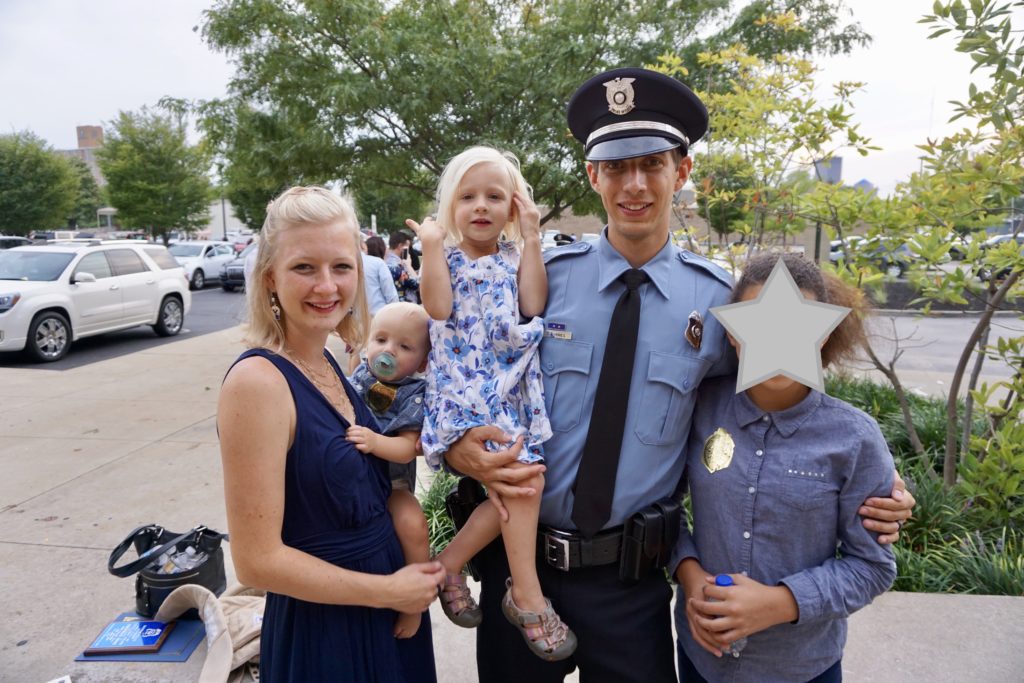 We had lots of the Hines clan come and celebrate Theo's graduation! I'm so grateful for their support throughout these 7 months!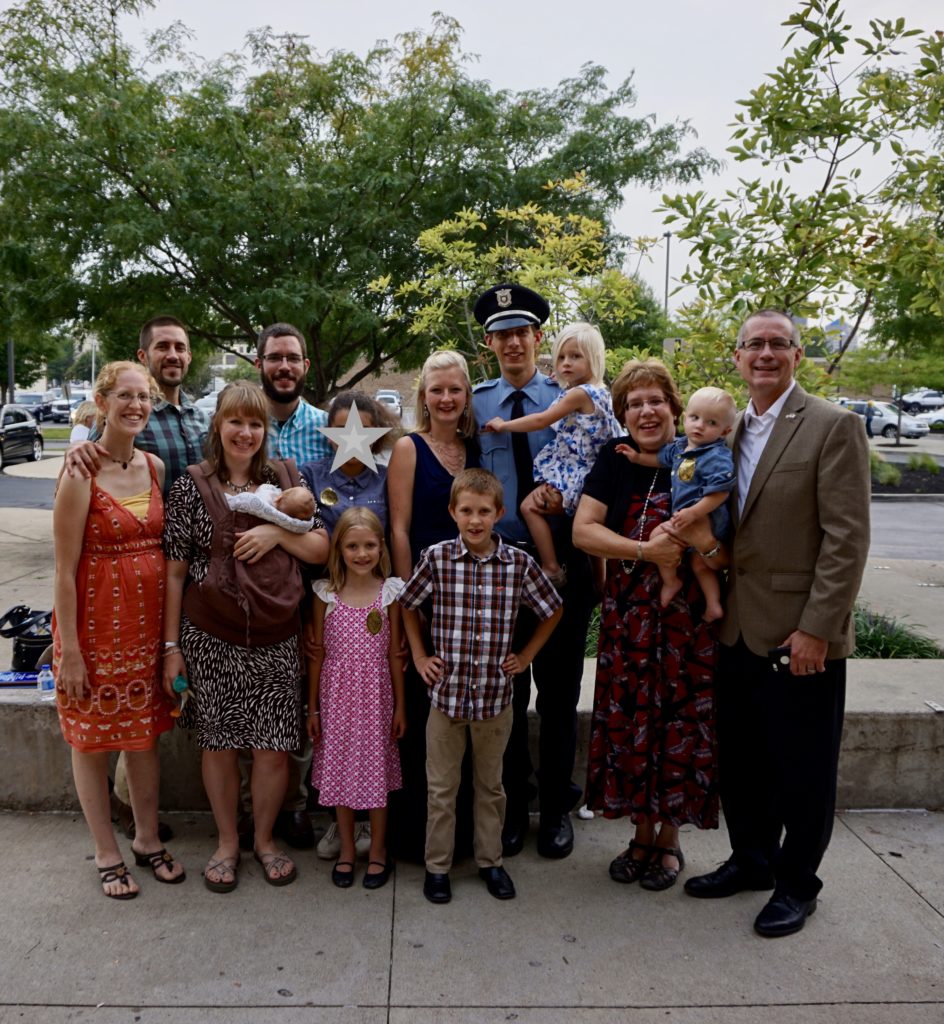 Our Pastor Paul and his wife Jill also made time in their schedule to be there for Theo. That really means a lot to us!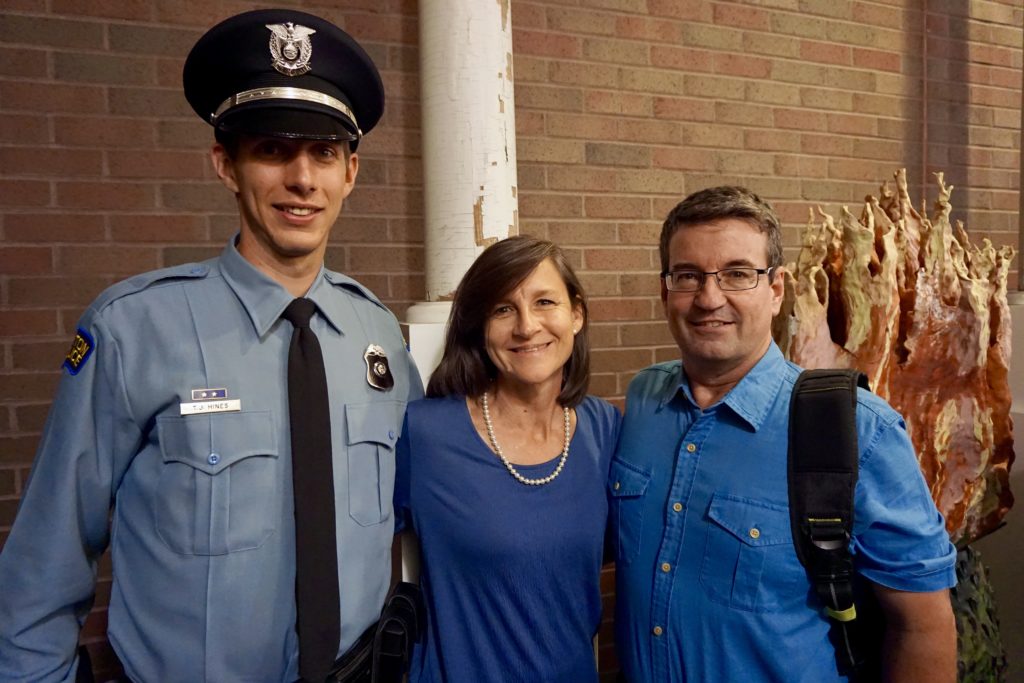 My handsome officer.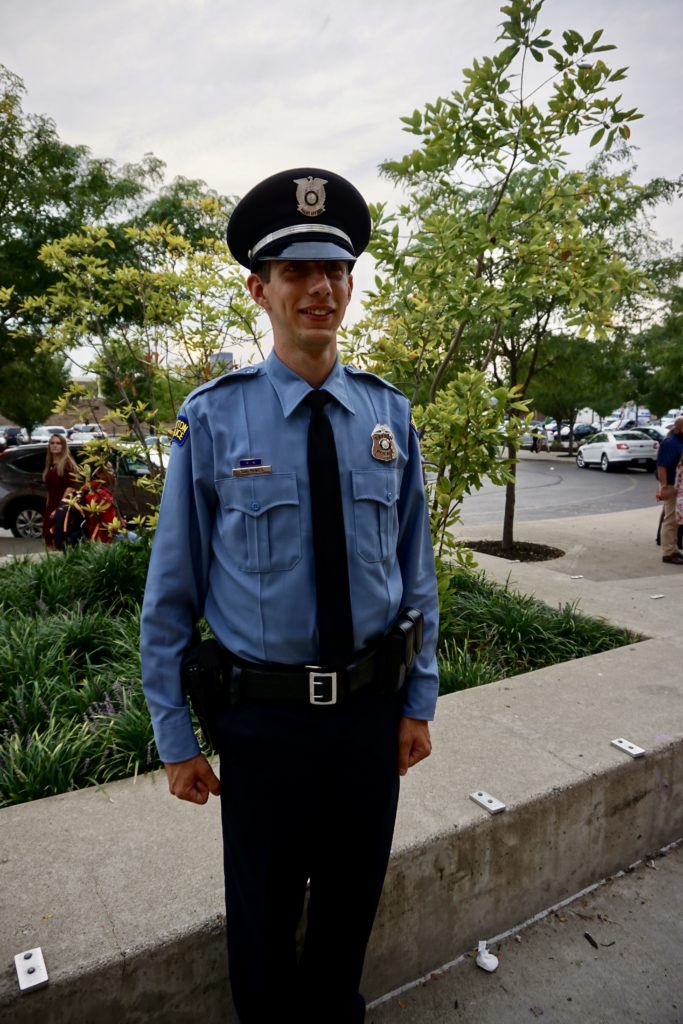 So proud of her Daddy. So proud.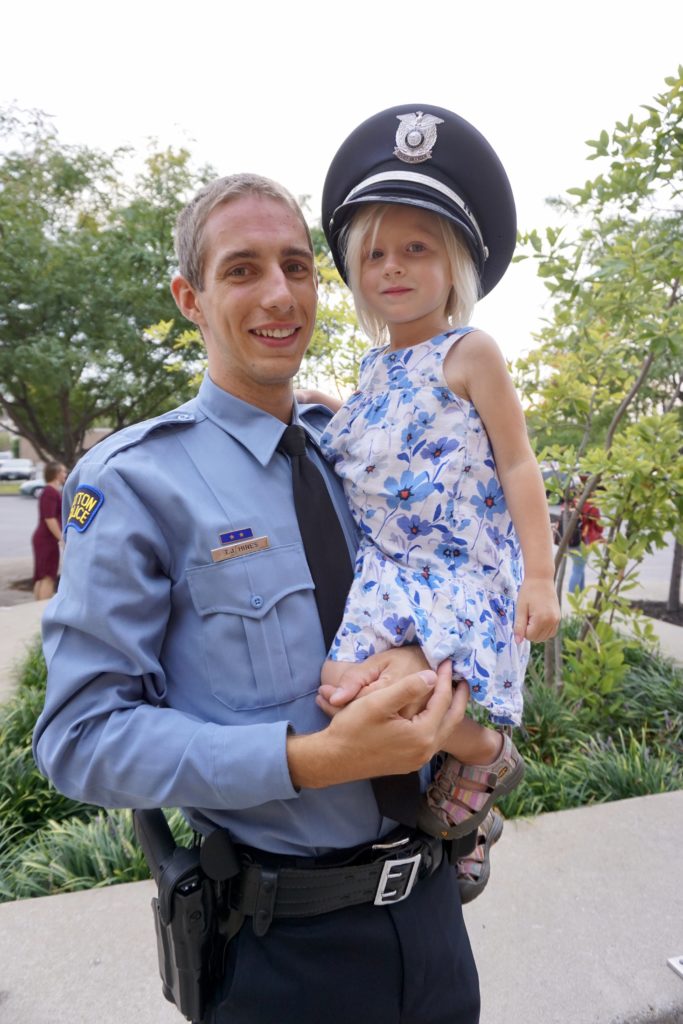 FRAMER.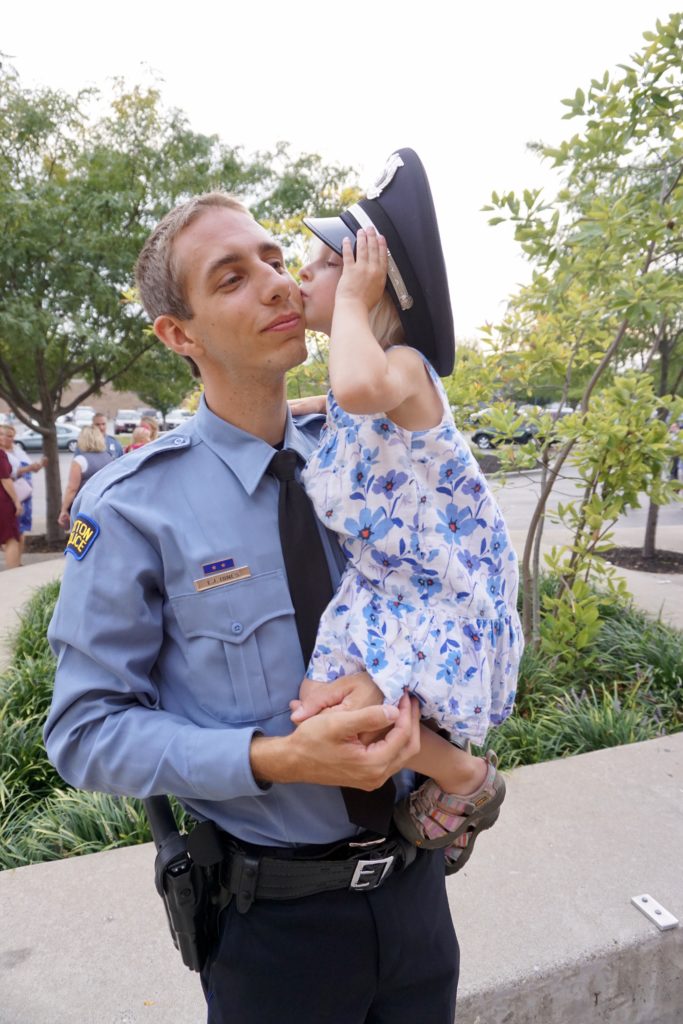 Theo and his Dad. Theo is son #6 (of 7).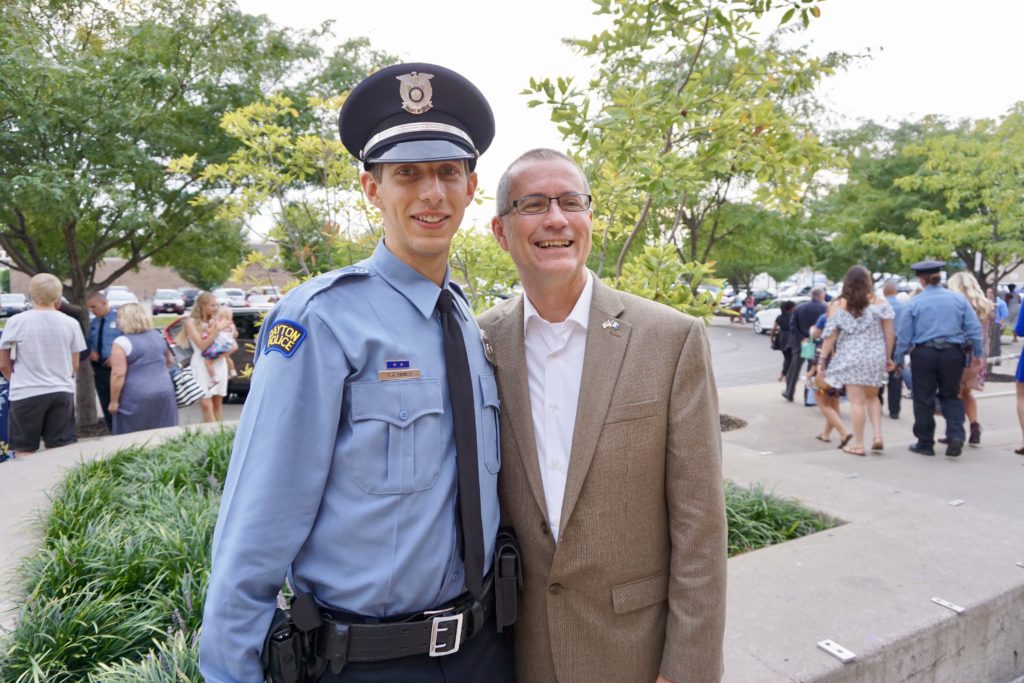 A handful of Hines men!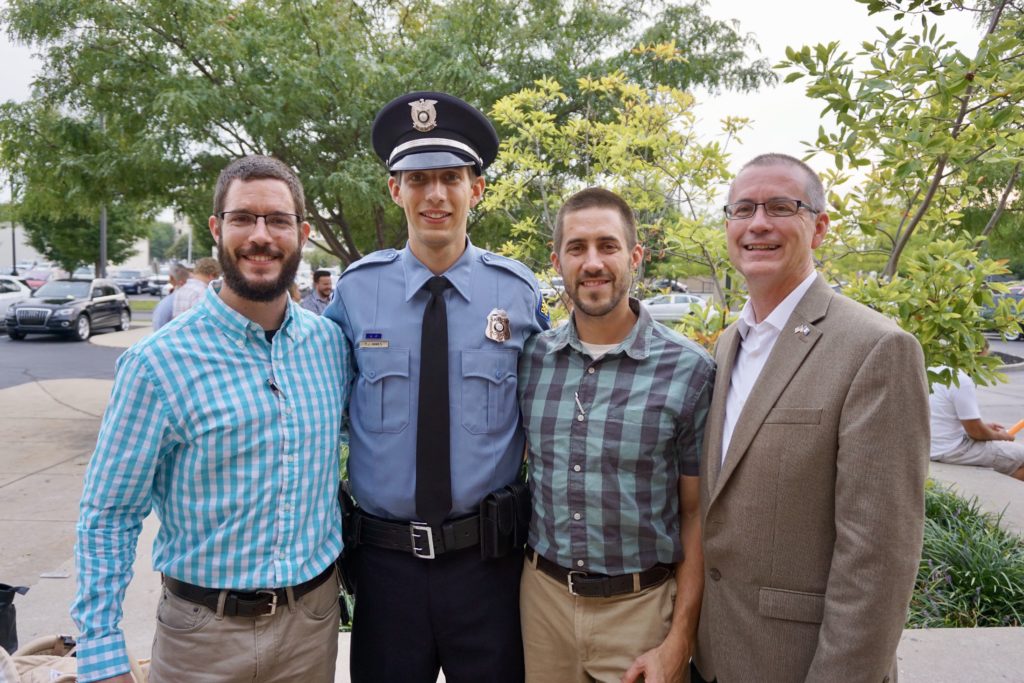 So insanely proud of my man. He is going to be a fabulous officer.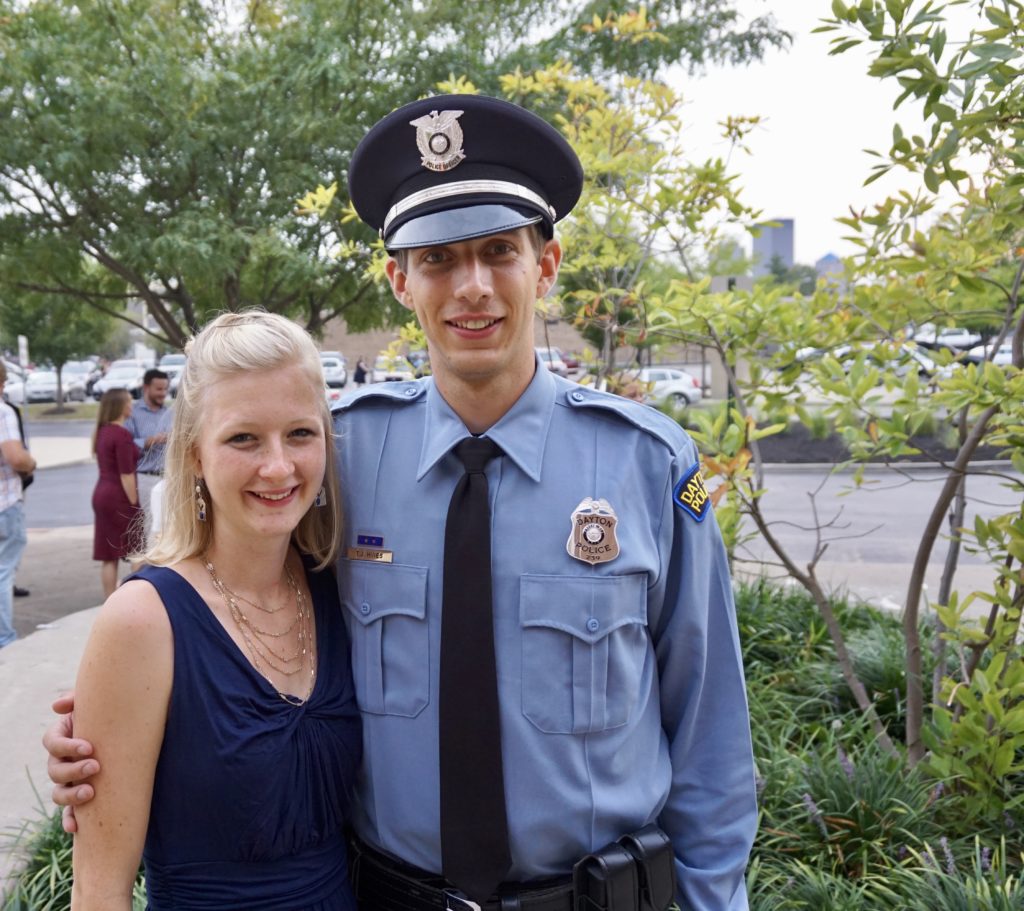 .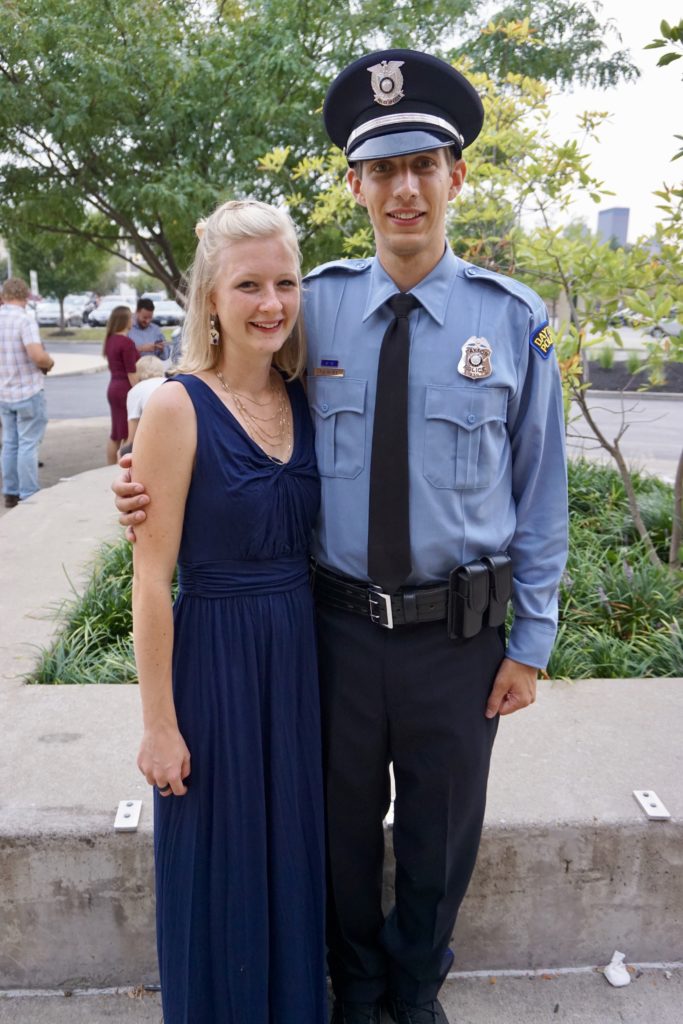 Theo's parents even made the long drive down for Michigan to be there for this!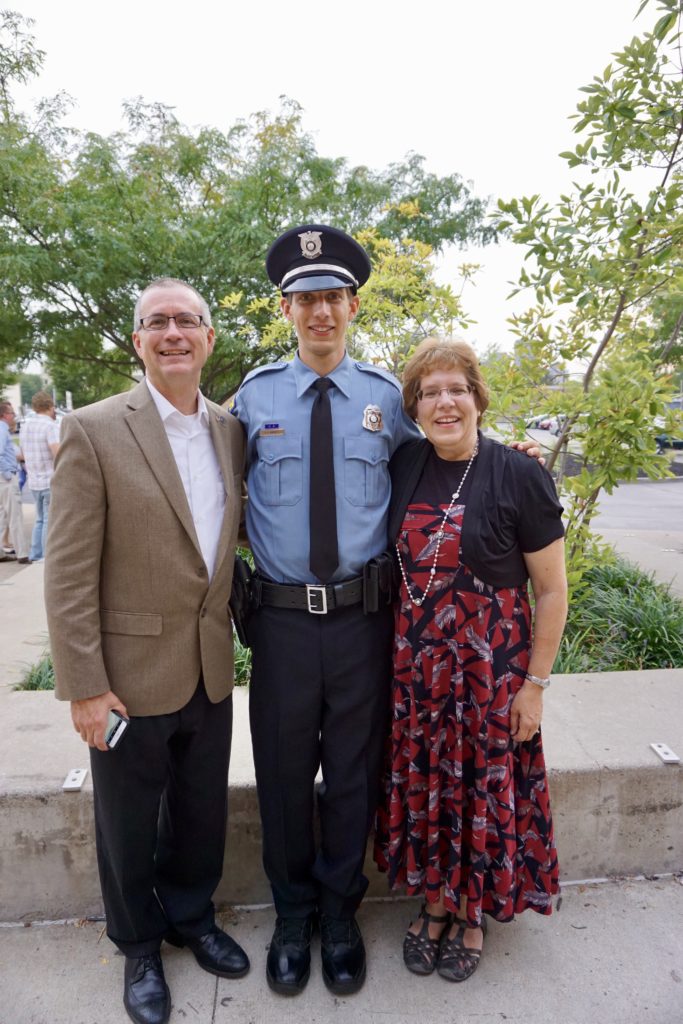 This was the best we could do after a 1.5 hour ceremony at bedtime.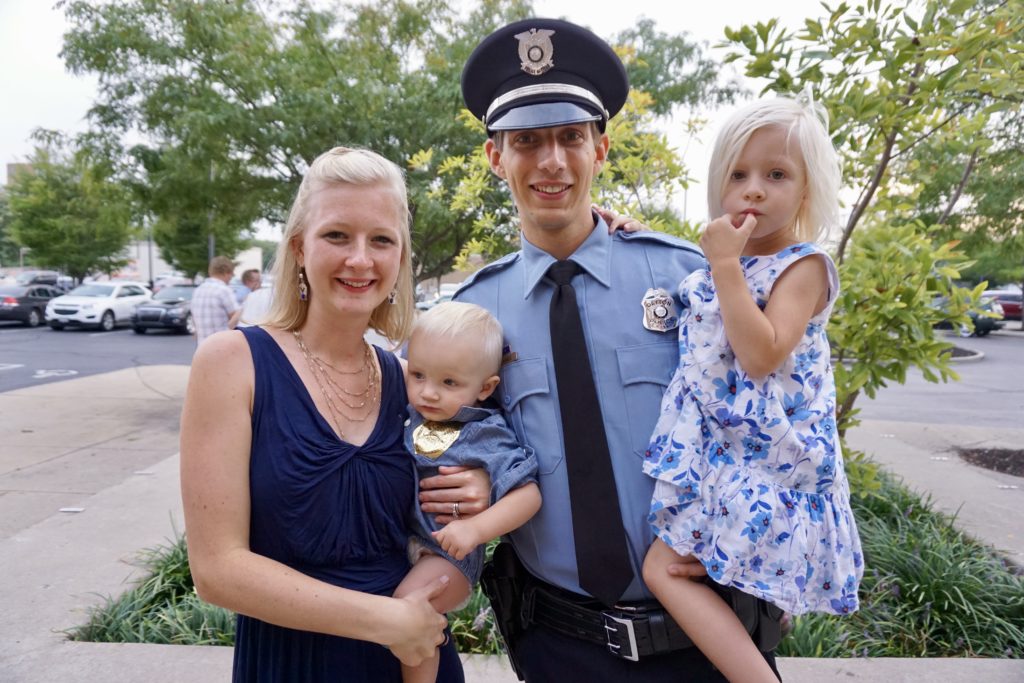 Sisters! And 7 week old baby Wes even made it to the ceremony (and his champion of a Mama).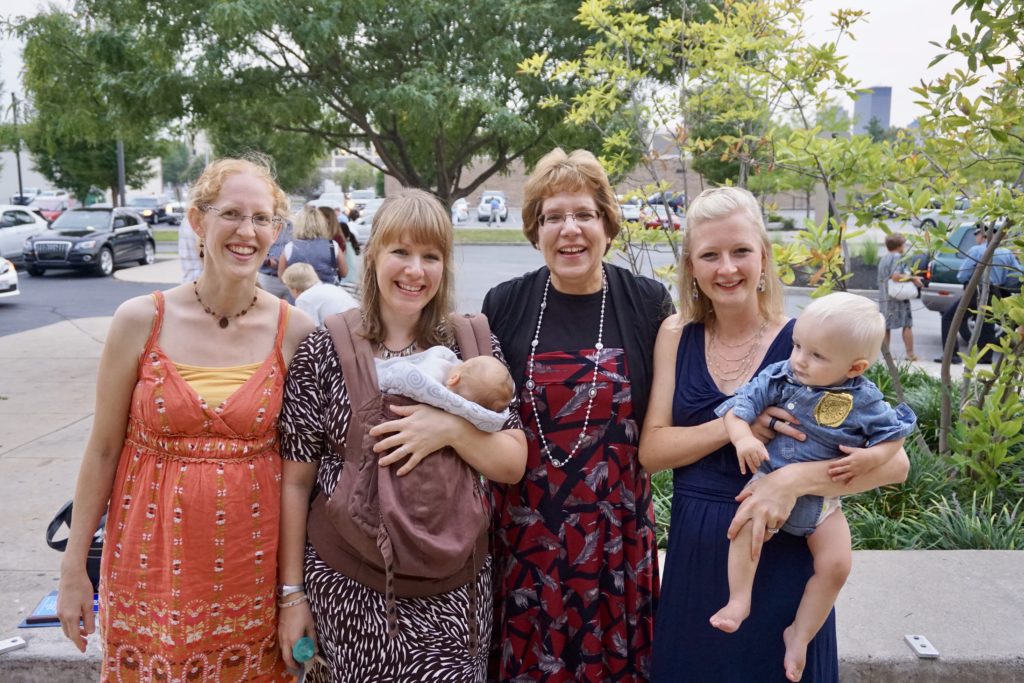 And that's a wrap on Theo's graduation! Now he begins his shifts as an officer on the streets!