Last month, we dedicated our sweet Hezekiah James to the Lord.
My parents were able to be in town for this event, and I'm so thankful they were there!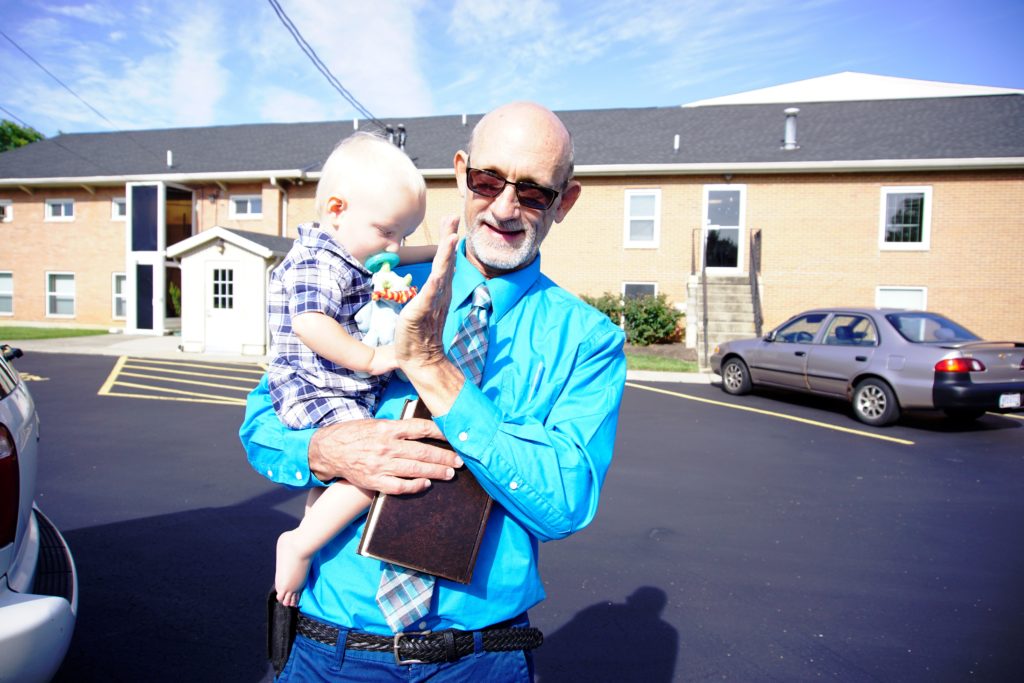 We arrived to church a little bit early (who are we?!?), so we took some family pictures outside before going in. It was a gorgeous August day.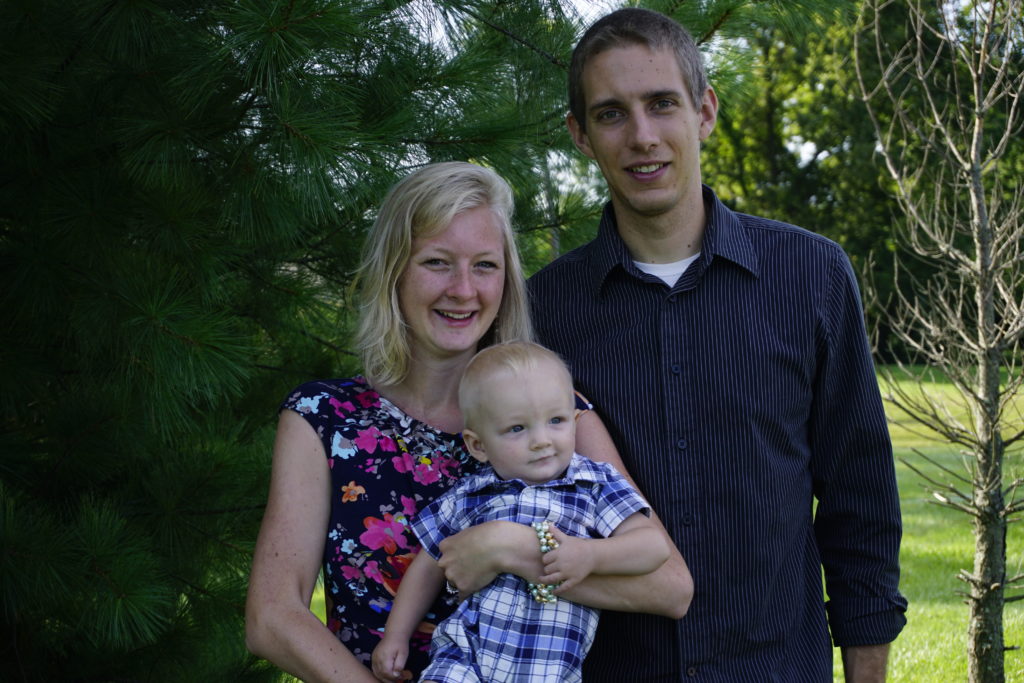 Love our little clan.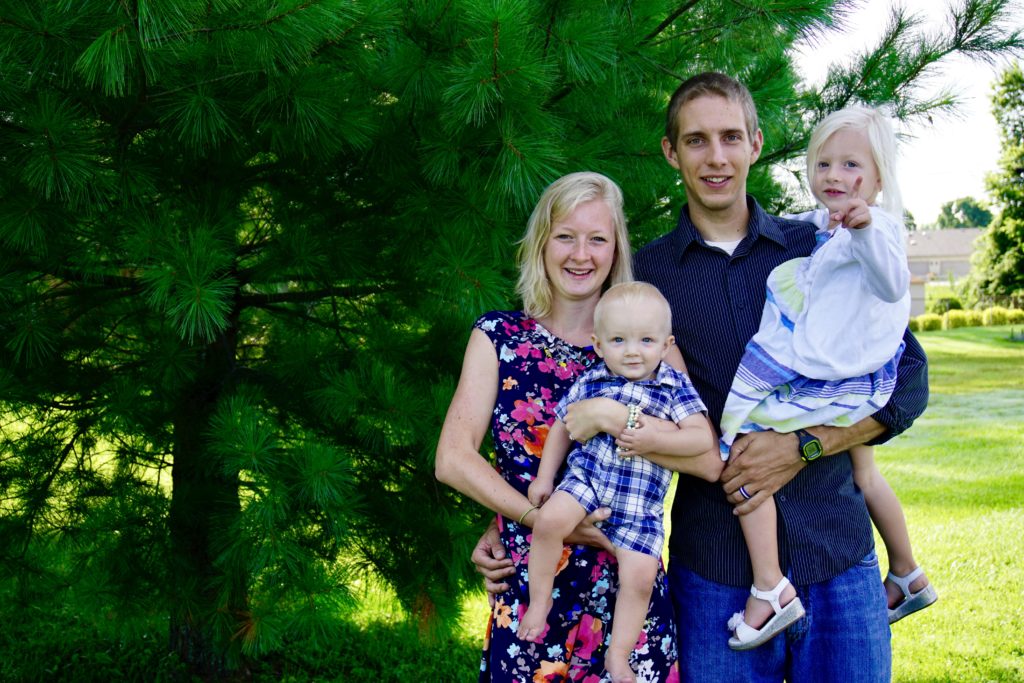 I wish I could share our full family photo including Heavenly, but I will just have to keep those private for the time being.
At our church, they have an invitation to dedicate our babies, but it is not a requirement.
A baby dedication is NOT a baptism, nor is it salvation for our child.
Instead, it is more of a commitment from Theo and I that we will raise our child in the fear and admonition of the Lord.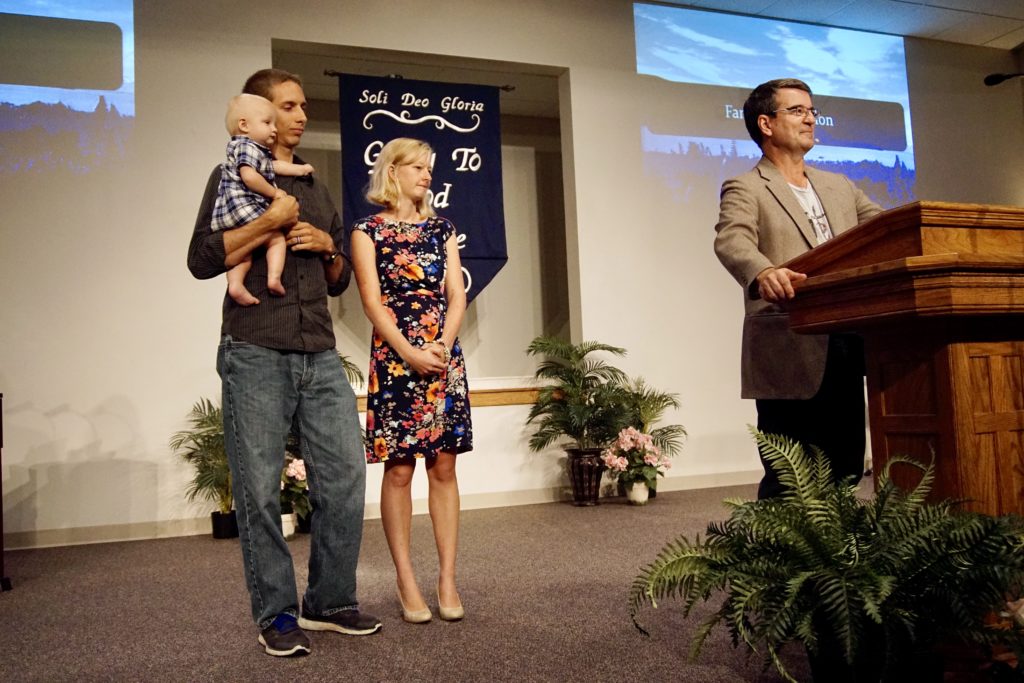 We committed to teach him Scripture and to raise him in the understanding of God and who He is.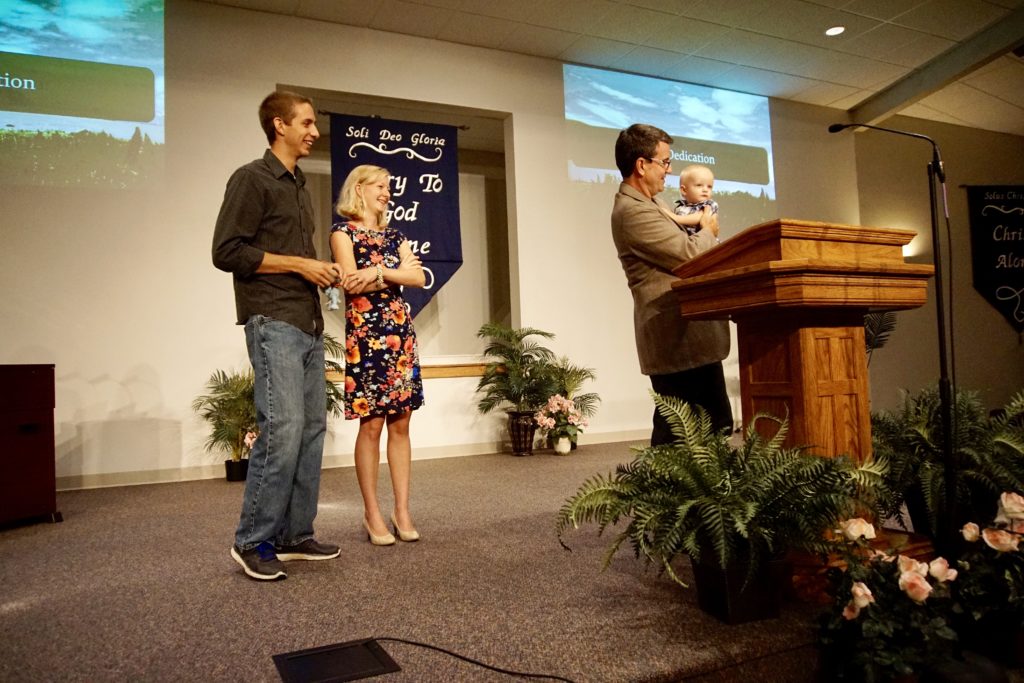 We also chose a life verse for Kiah, which is 2 Kings 18:5-8
5 Hezekiah trusted in the Lord, the God of Israel. There was no one like him among all the kings of Judah, either before him or after him. 6 He held fast to the Lord and did not stop following him; he kept the commands the Lord had given Moses.7 And the Lord was with him; he was successful in whatever he undertook.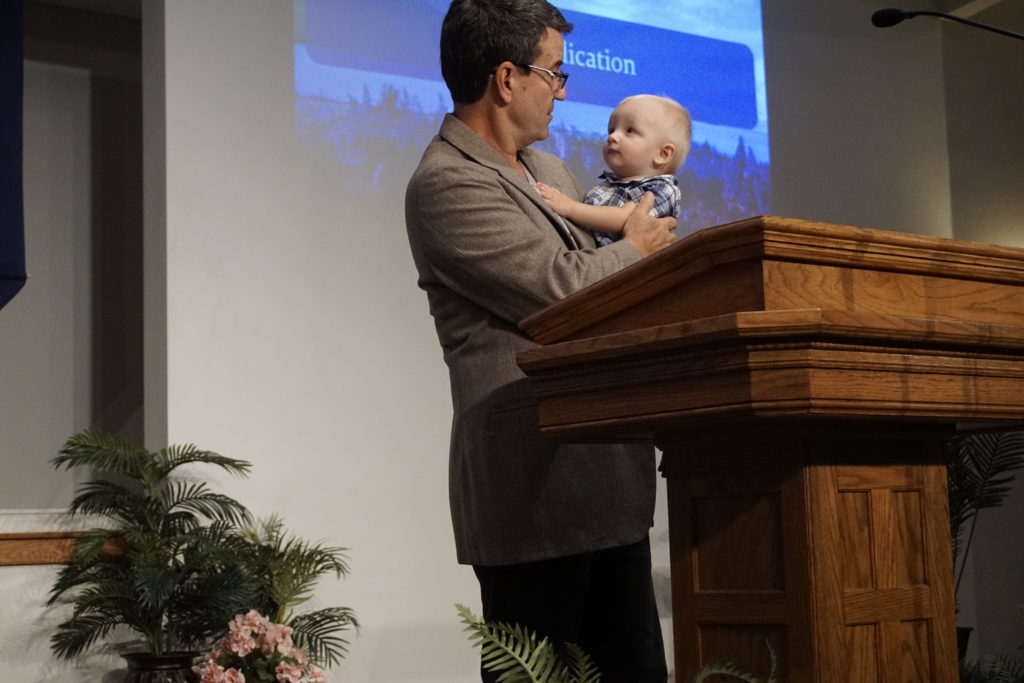 We chose this verse because of why we chose his name. We hope and pray that Hezekiah will grow up following the Lord and glorifying his name, even in a world where not many people strive to do that. We hope that he holds fast to the Lord and keeps all his commands.
After introducing Kiah and reading his verse, Pastor Paul asked Theo and I several questions about raising Kiah to follow the Lord. Then, he also asked the congregation if they would come alongside and help us as we do this (not easy) task. He then prayed over Kiah and handed him back.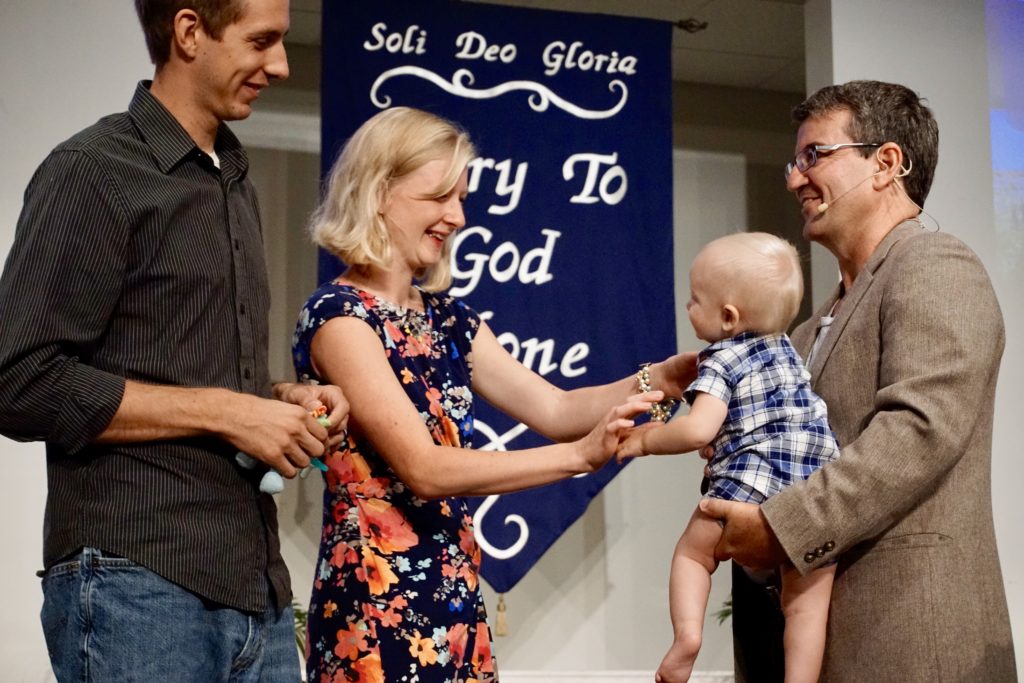 After Kiah was dedicated, our friends Micah and Amanda dedicated their sweet Ava.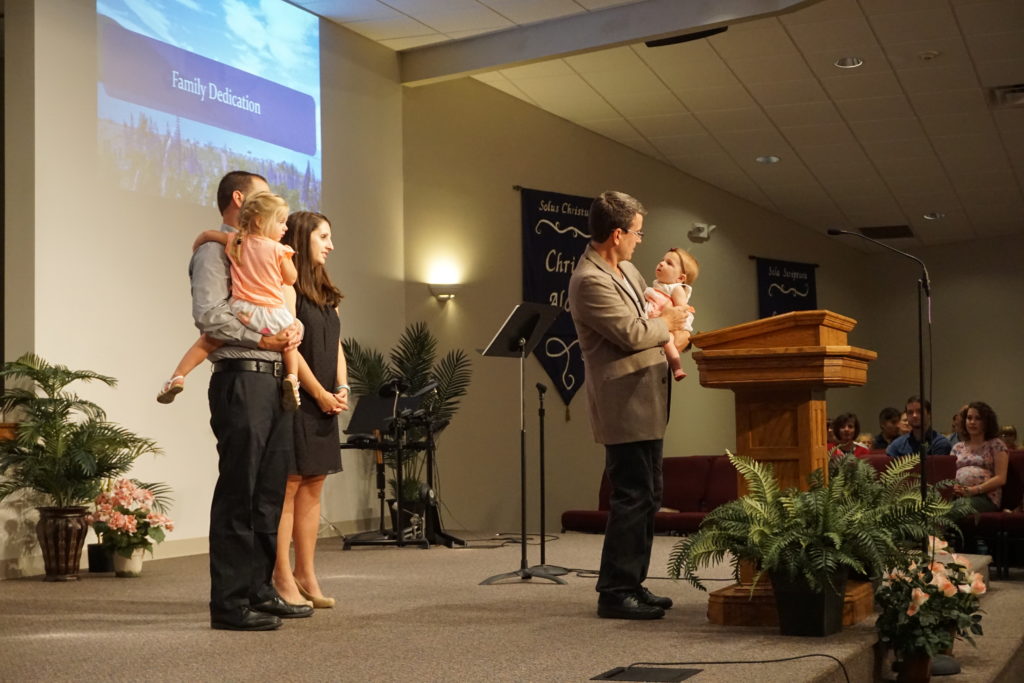 I love the formal baby dedications, and the fact that our church does not take raising children lightly. It's a huge commitment, but one that we will not waver in. And we are so very thankful that we don't have to go it alone!