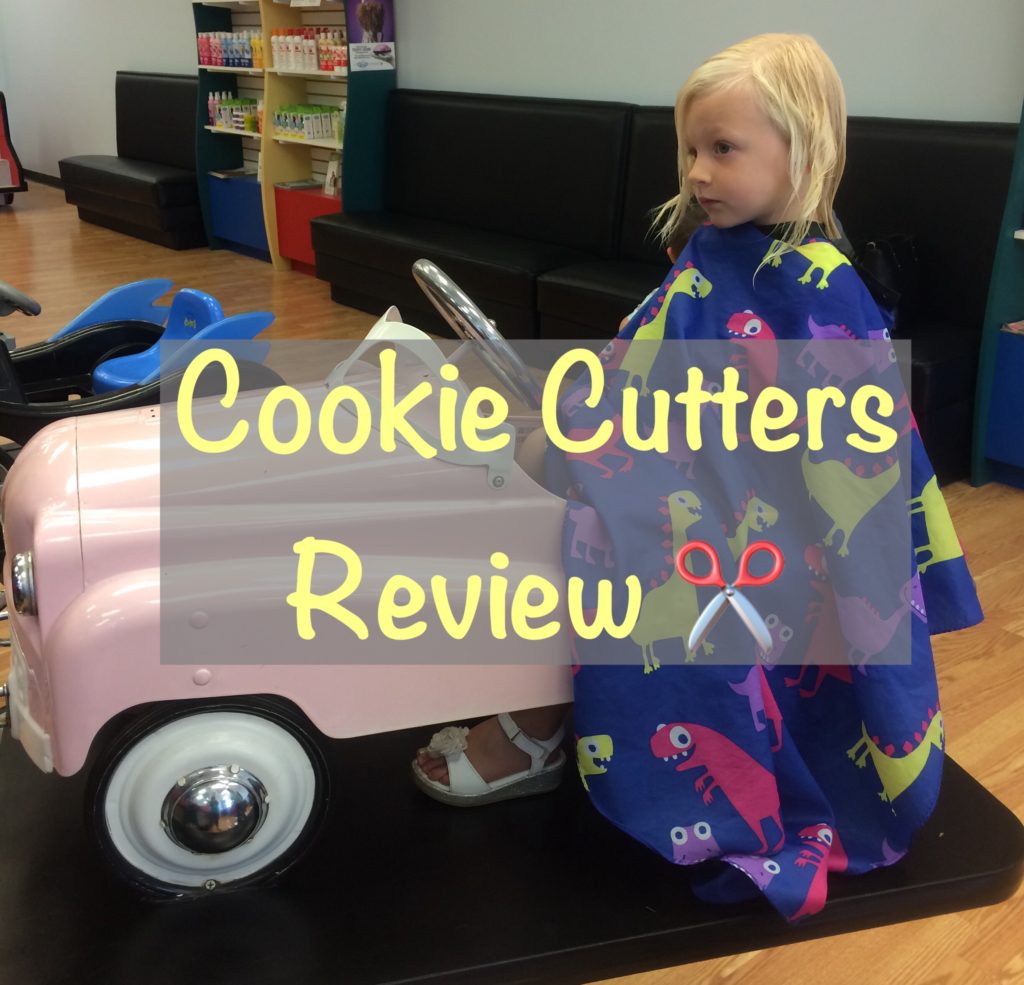 If you know the Hines at all, you know we are always looking for a bargain. If it can be DIY'ed, we DIY it. I always joke that we are frugal to a fault, but in many ways we have to be. When we first got married, we knew that we couldn't really afford to spend money on haircuts. Thankfully, it was just the two of us and Theo soon decided we could cut his own hair. "We" quickly turned into HIM when we discovered that I should not be going within 10 feet of anyone with the intention of cutting hair.
Yes, in this frugal household one of the only things I will pay to get professionally done is our hair.
I took Tera in for her first haircut about a year ago. The guy insisted that he was great at cutting kids hair and Tera sat perfectly still the whole time.
I cried and Theo laughed when we saw the end result. NOT what I was hoping for.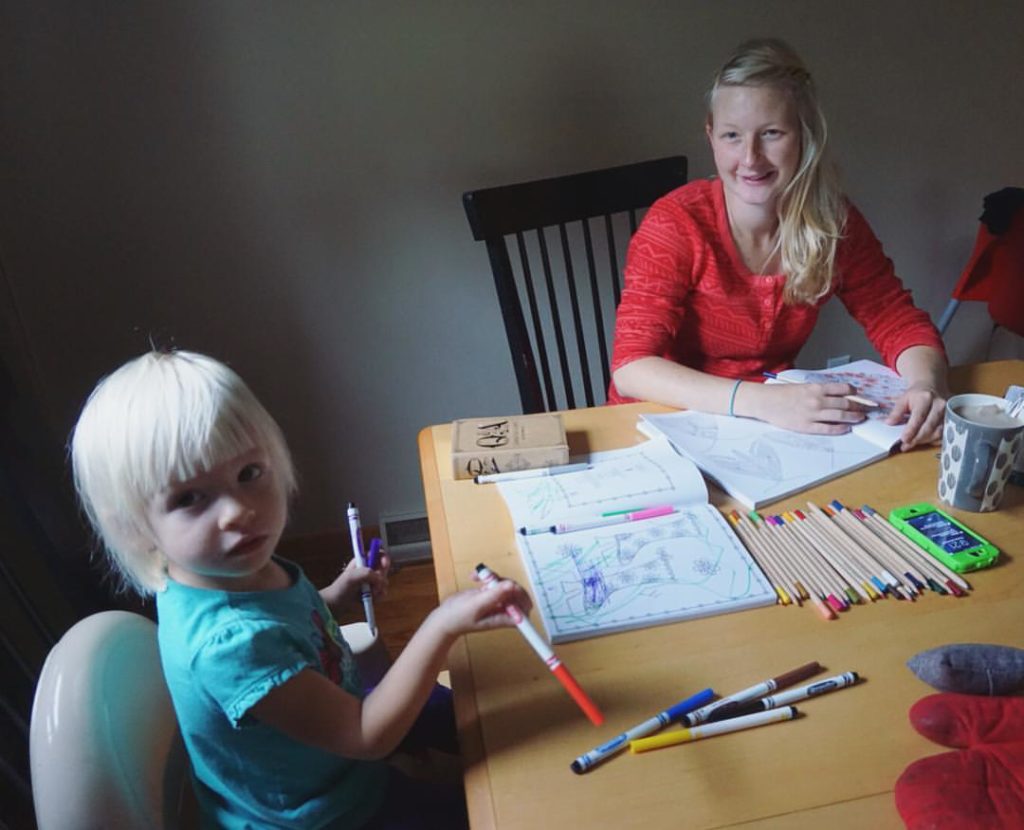 So this year I decided to try a new place…a place just for kid haircuts.
*This review is entirely my own opinion. I paid full price for their services and this is in no way sponsored.*
I found Cookie Cutters after seeing an Instagram friend post about taking their child there. It is a national chain and has many locations across the US. I looked up our Dayton branch and immediately began reading the reviews. The reviews ranged from one star to five stars and I was a bit nervous to take Tera there, but I decided to give it a try.
When we first arrived, I was nervous…it looked a little bit run down, there was only one other customer (a grown woman) and no one was manning the front desk. Yet, I still went ahead and checked in.
They had a nice waiting area with lots of things for kids to do. It was no where near as nice as the one pictured on the Cookie Cutters, website, though.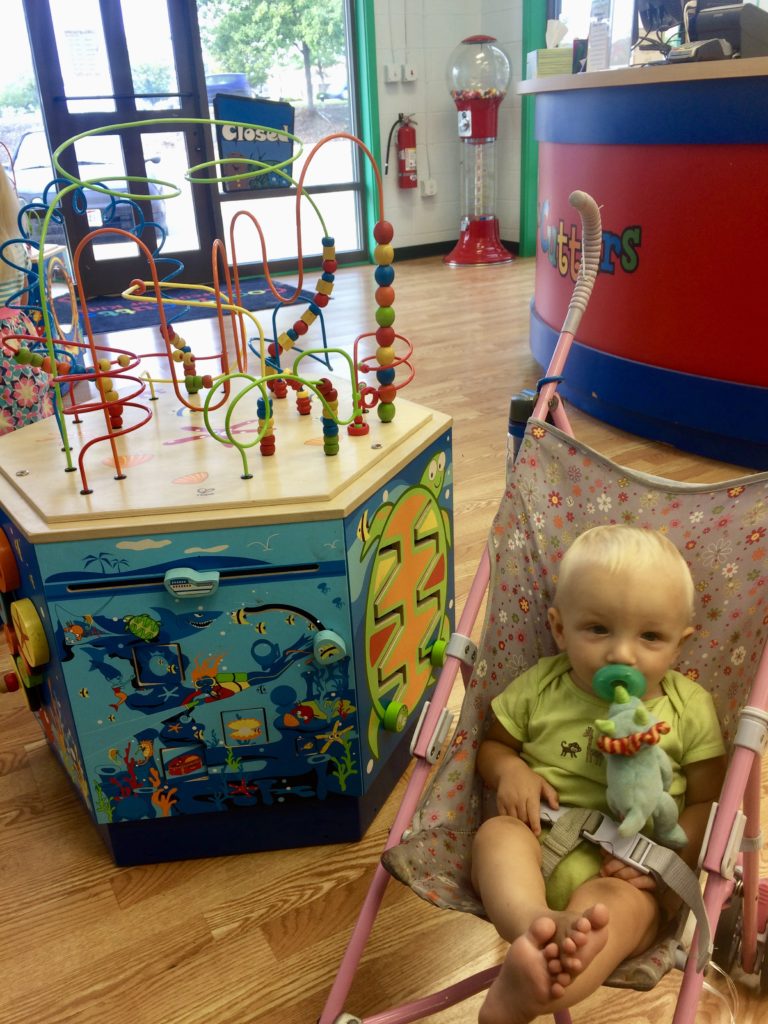 At the hair cutting area, they had cars that the kids could sit while getting their hair cut. The mirrors were painted all kid-friendly and each station had a TV for the child to watch while getting their hair cut.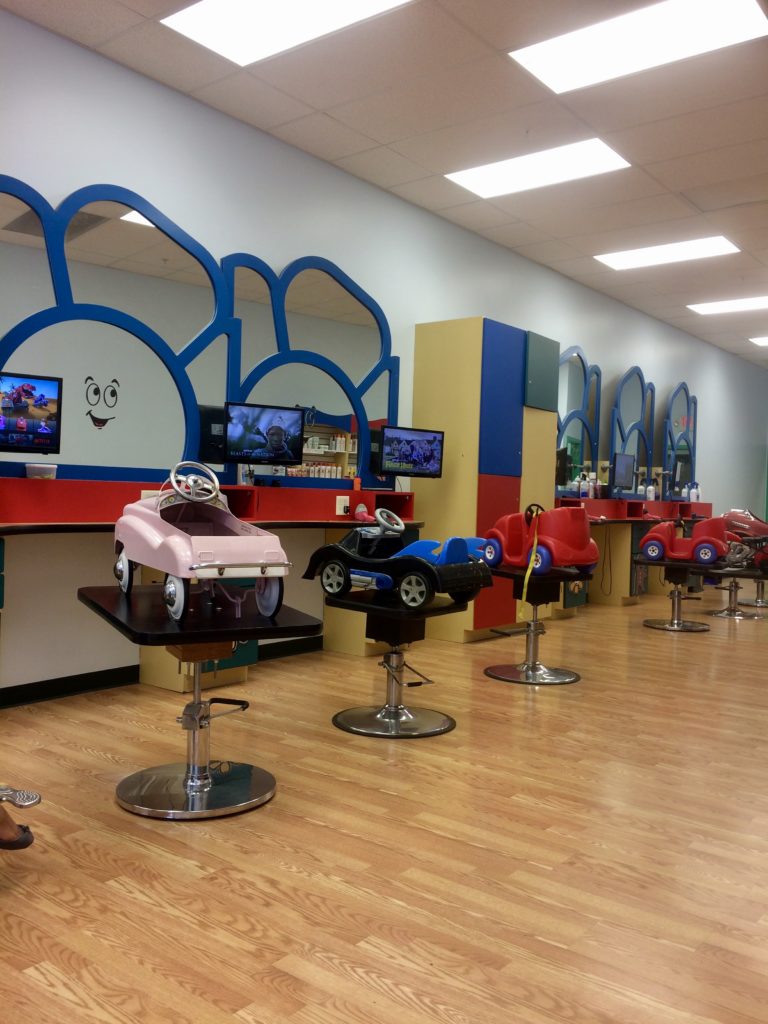 When they called Tera (after a fairly long wait), she got to pick which car she wanted to be in. She chose the pink one!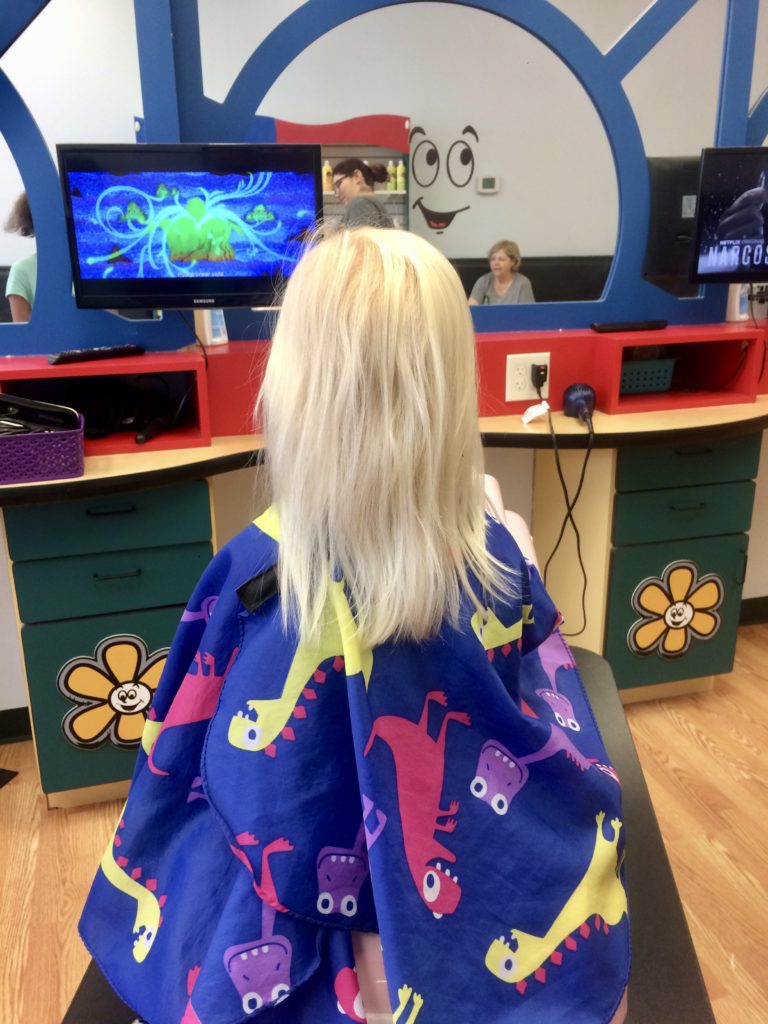 Her hair is so long and thin and straight. I wanted a cut that would give it a little more volume and hopefully tangle less.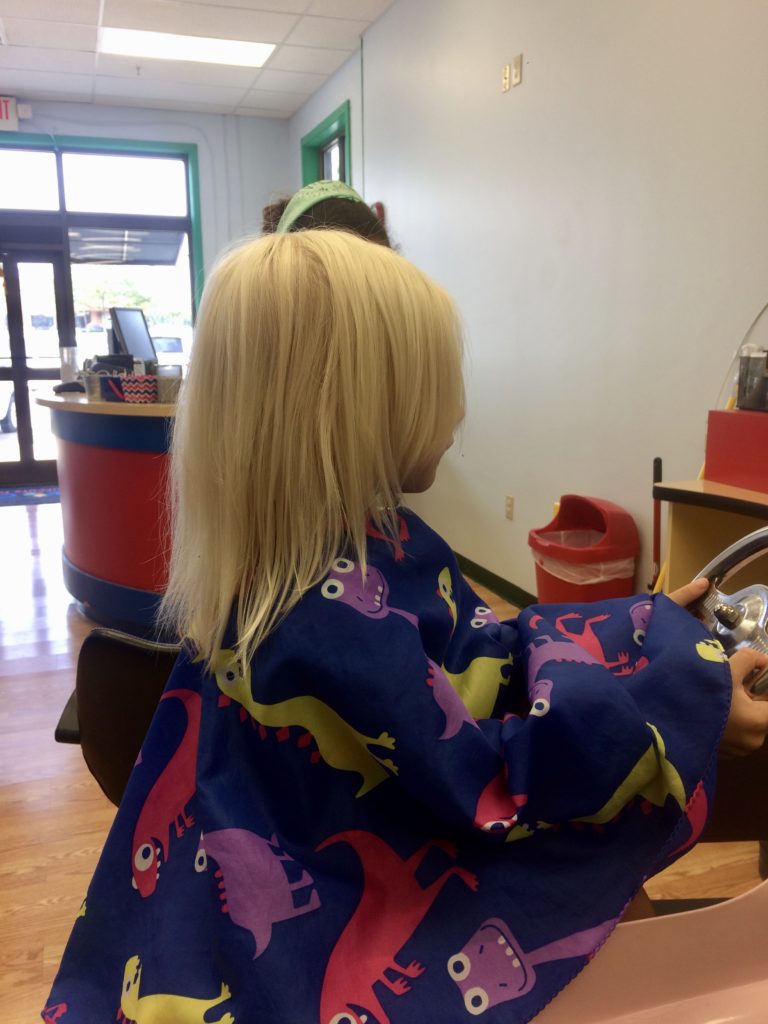 She got this fun apron and got to pick out a hair clip to hold while getting her hair cut.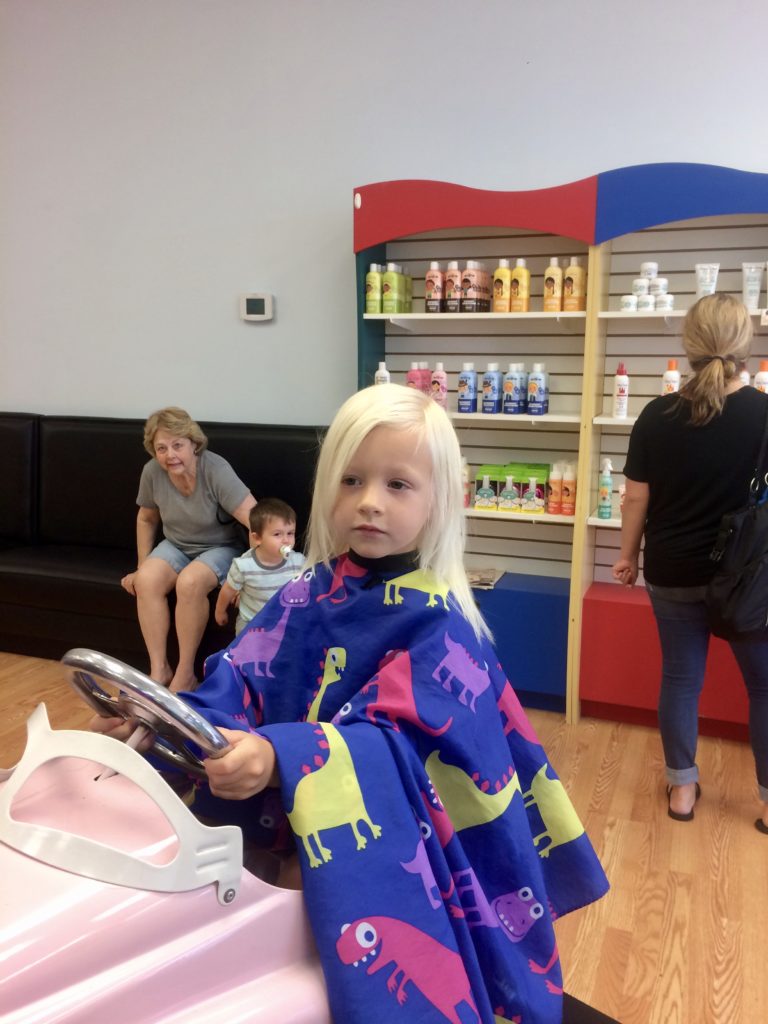 They wetted it down and worked fairly quickly to cut it. At this point, another kid had come in and was screaming bloody murder. We are talking the kind of bloody murder that happens when the kid sees the needle at the doctors office. He literally thought he was going to be tortured in there. All the other kids started feeling a little bit uneasy, but despite this, Tera stayed calm, cool and collected.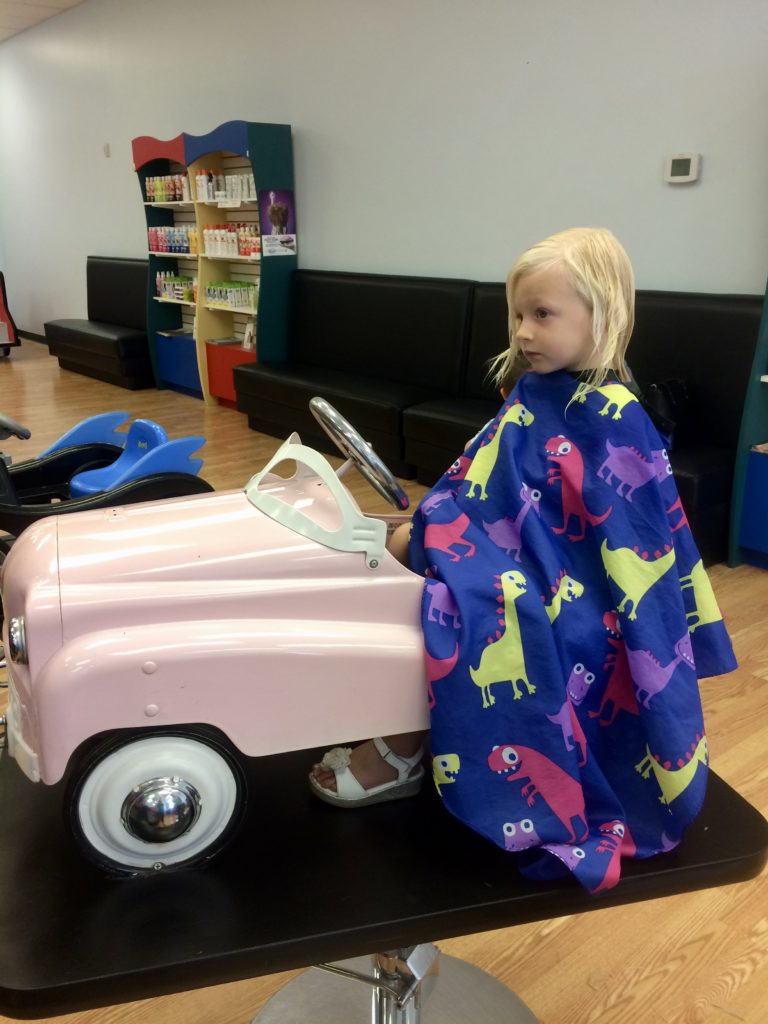 We had Raquel, and she was FABULOUS. She had little tricks to get Tera to look down or up or tilt her head just right. She was Latina, and I originally picked her for Heavenly to get a hair cut from. She was great with Tera's fine hair and knew immediately what it needed!  I'd say the mark of a good hairdresser is one who can cut several different hair ethnicities! I will be requesting her each time we go, especially if I go in to get Heavenly's hair cut.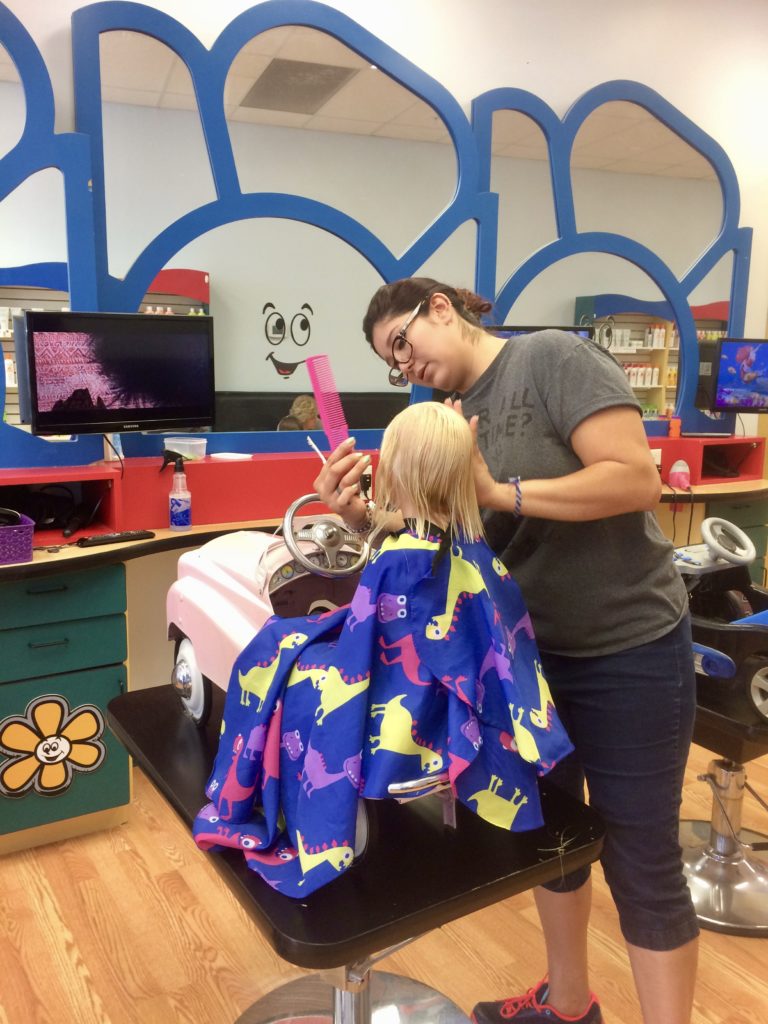 It turned out SO CUTE, and I was so, so pleased with my experience there.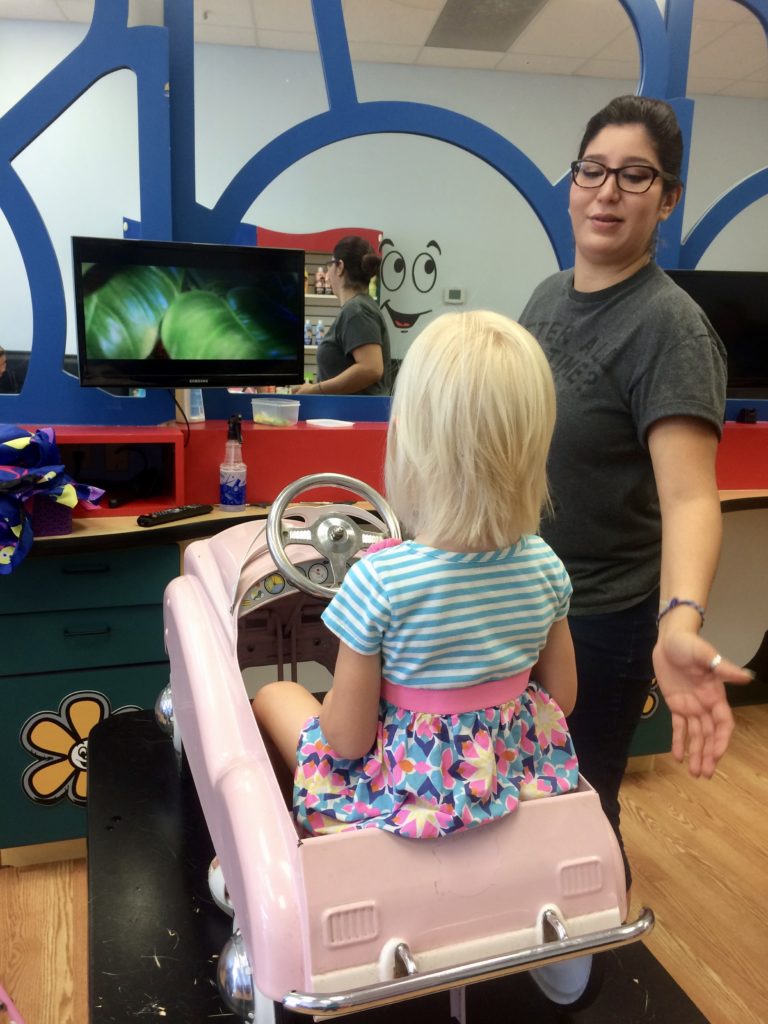 As you can see from the background of some of these pictures, it was pretty busy in there by the time we left!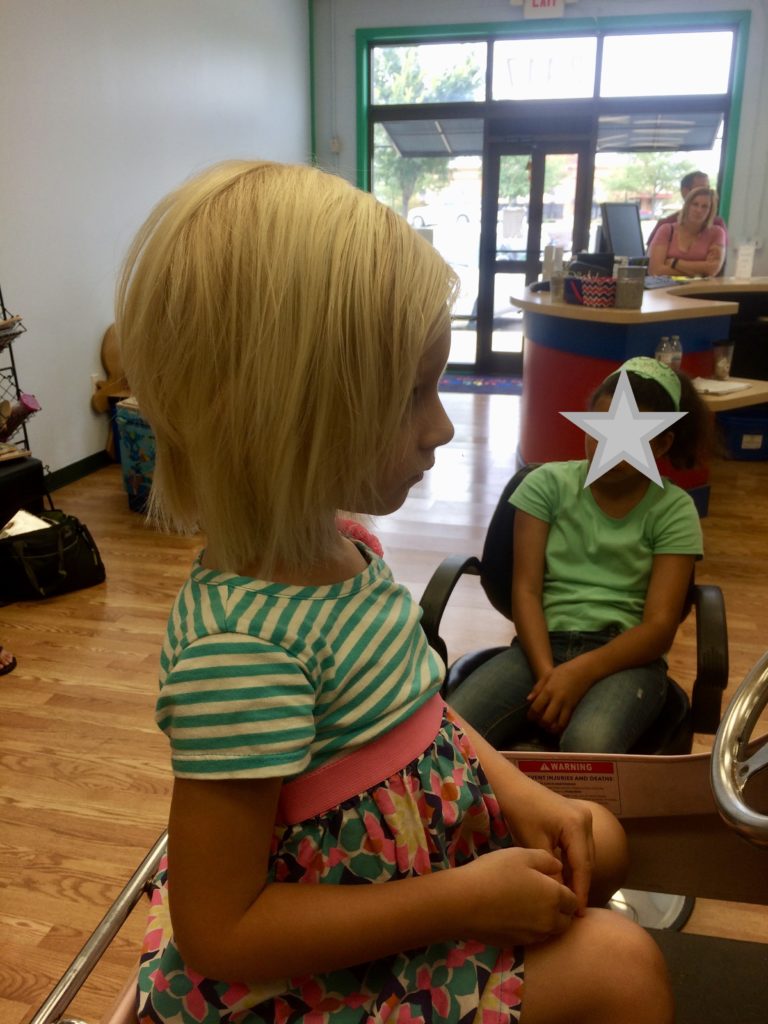 And as we were leaving and paying, I snapped this picture of the various services offered and their prices.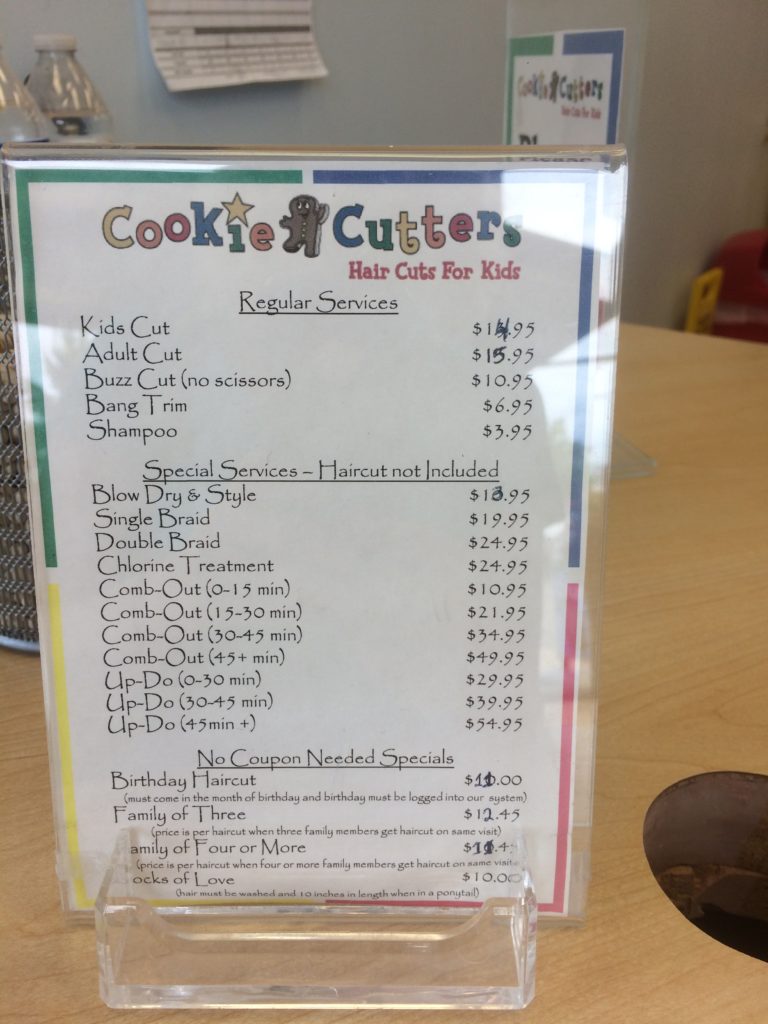 Overall, I loved this place and will for sure be taking my kids back to get their cut there!
Have you ever used Cookie Cutters? What was your experience there? Do you have a stylist that you would recommend at the Dayton Cookie Cutters?