Let's be real…Kiah is turning one in just three weeks, and I haven't even thought about his birthday party.
#ThirdChildProblems
Thankfully, Basic Invite reached out to me and asked me if I would be willing to work with them.
As always, I do a little bit of research on the company. I've said it before on here, but I will say it again: I do not work with companies that I do not love and cannot stand behind.  But after doing a bit of research on Basic Invite, I knew that this was a company that I could absolutely promote on my little corner of the internet.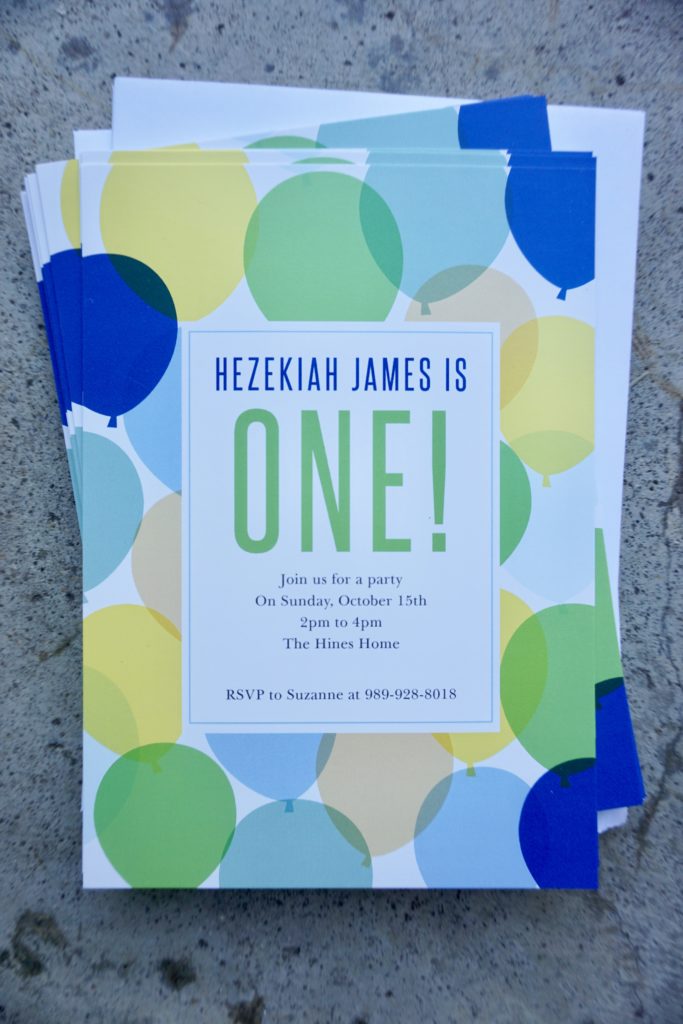 Basic Invite has gorgeous paper products for Weddings, Birthdays, Birth Announcements, Baby Shower, Business Cards, Thank You Cards, Personal Stationery and much, much more!
After seeing all the options Basic Invite had, I was in love….but I wanted to know more. What makes Basic Invite different from other stationary companies?
First of all, Basic Invite is run by a small team of creatives who love what they do. They are passionate about designing all types of paper products (and they sure are good at what they do!!).
After just a few minutes on their website, I found what I was looking for- all over the place. The entire company is built around the customer and making their event as special as possible. One of my favorite features of Basic Invite is that they can customize the paper products with ANY color. Yes, any color. On any paper product. Although they provide some color schemes, the customer can also design their own. In fact, almost everything on their sight can be customized as needed. If the customer isn't so sure about their order, they can also simply order a sample before ordering a large amount of paper products.
As if the beautiful invitations weren't enough, Basic Invite goes above and beyond even after the paper products are designed and ordered. Included with each order is Peal and Seal envelopes (with 40 colors available!), and Basic Invite even provides an address collection to print your guests addresses themselves.
After finding out all this information on Basic Invite, I assumed that their prices must be very high. In fact, at this point I wondered if I could really promote their company when I'm all about not spending more money than necessary on things. I was SO pleasantly surprised when I found that their prices are reasonable, affordable and in some cases- cheaper than the big name competitors!
So, anyways, back to Kiah's first birthday. When Basic Invite asked to work with me, I decided that I would pick a first birthday invite for our Hezekiah. Up until the point that I went on Basic Invite, I had no theme or idea of what to do for his birthday. As I browsed around, I gathered some ideas, but I mostly wanted to keep it simple and free of an actual theme. I narrowed it down to three invites:

And the one I picked is…..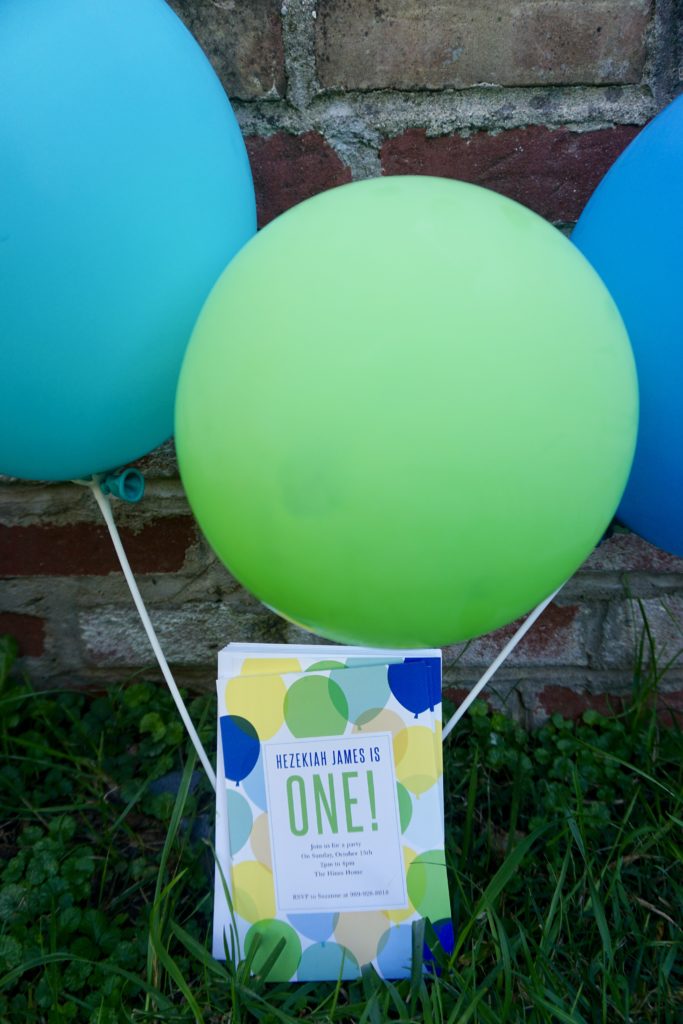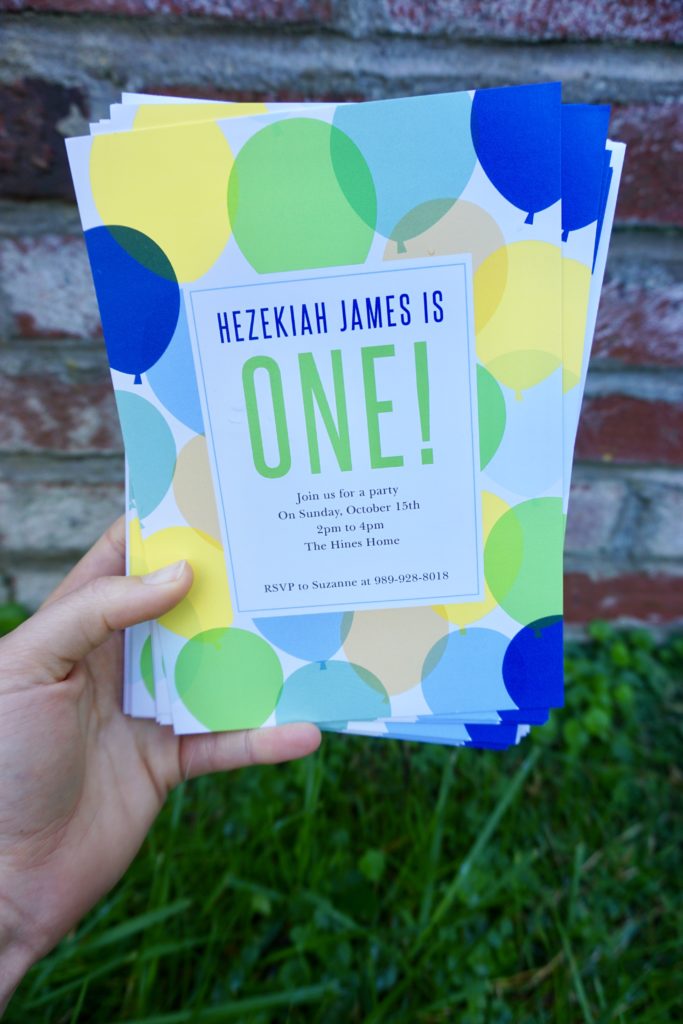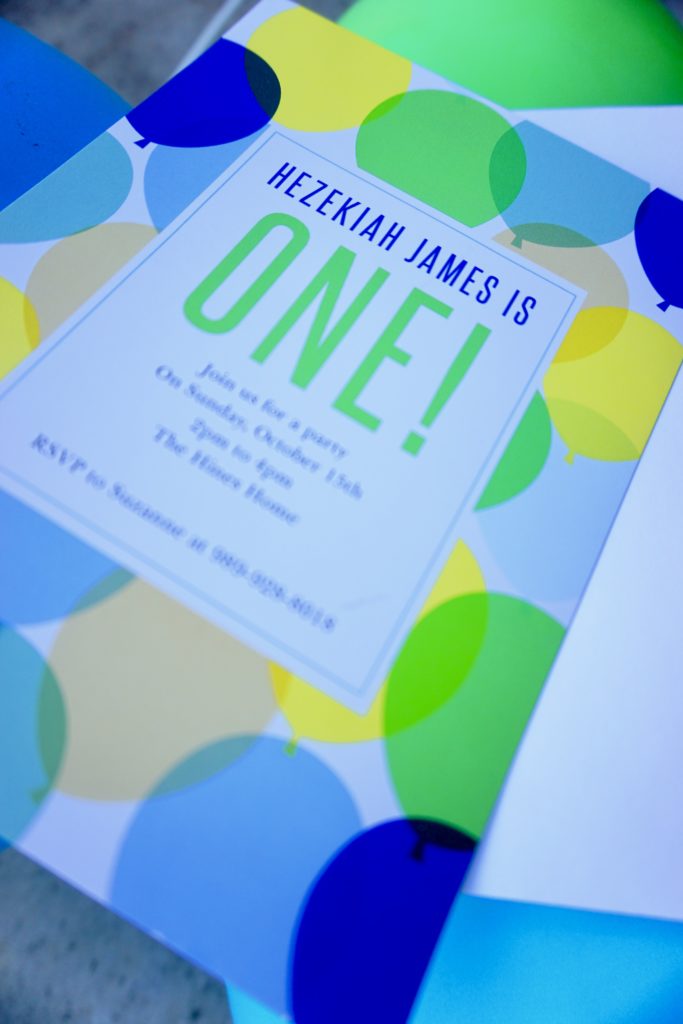 How fun are these??? This way, I can do a color scheme without having to plan an entire themed party! I absolutely love the invite and the colors just remind me of all the joy that Kiah brings to us!
Y'all, just for fun I also wanted to browse around the Wedding Invitations and I'm thinking I may need to get married again? And by that I mean…marry the same wonderful man all over again with all this gorgeous stationary involved!
And because the holidays are right around the corner, you absolutely MUST check out their Christmas cards! I will for sure be ordering my Christmas cards through Basic Invite! Maybe I can order one of each? 😉
So head on over to Basic Invite and check ALL their paper products! Let me know if you have any questions or if you see something that you absolutely LOVE! You can also follow them all across social media: