Have you ever spent the night in jail?
I can officially say that I have! Although…this jail was nothing like the real jails out there. This historic building was build in 1978, and was the Yellow Springs Jailhouse until 1929. Since then, it has been converted into the most adorable bed and breakfast!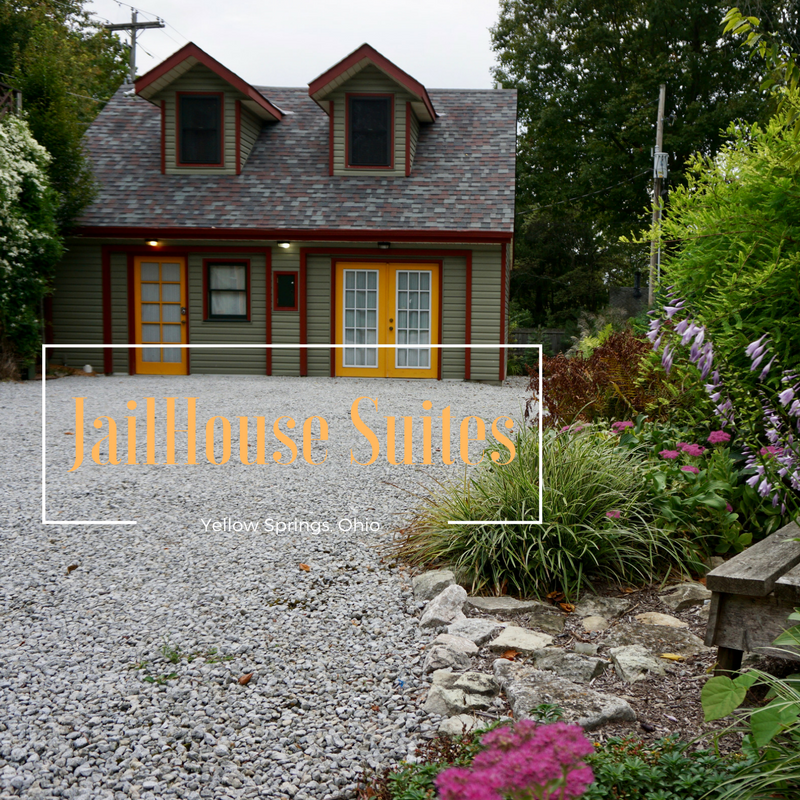 Several years ago, before we even had kids, Theo booked this place for one night for our anniversary. We stayed there and we LOVED it. After he graduated from the police academy, we both came to the conclusion that I really needed a night away in a hotel. Since becoming a mother three years ago, I have been pregnant twice, fostered two children and been through some strenuous jobs on Theo's side. In those three years, I have spent several nights away from my children, but they have never been a vacation.
So this…this was amazing. Theo surprised me with a one night stay in this beautiful and quaint B&B. It was so wonderful, I didn't know what to do with myself!
Let me show you around.
I stayed in the Loft Suite.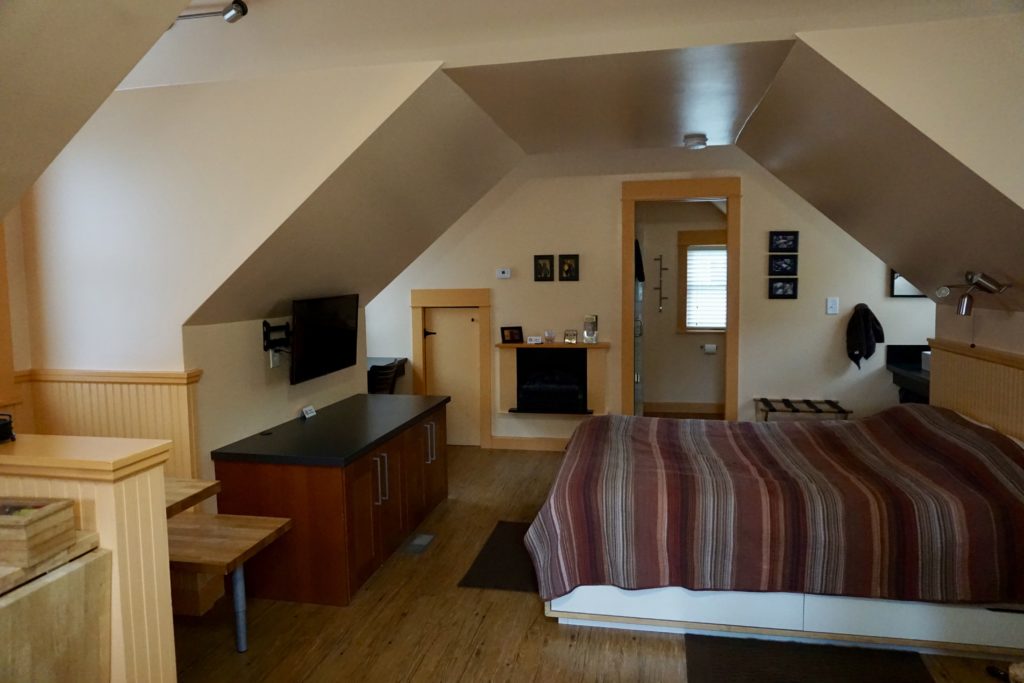 Although small and simple, the loft suite has everything needed for a short stay…a mini kitchen (including fridge, microwave, sink, dishes and coffee/tea makers.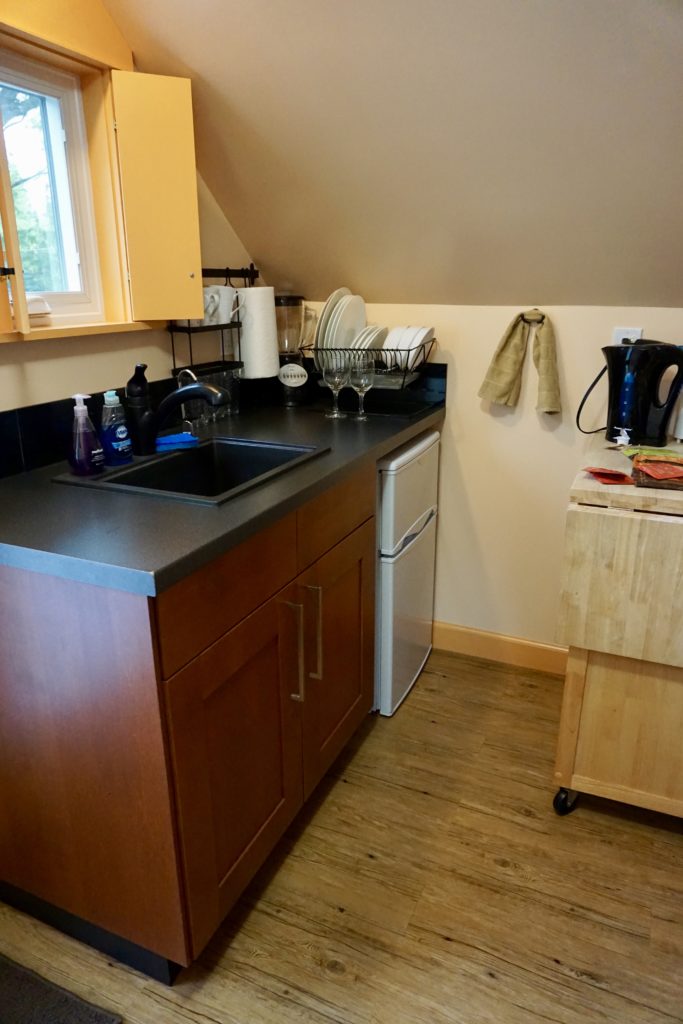 Every detail was thought through, and I thoroughly enjoyed some chamomile tea before bed!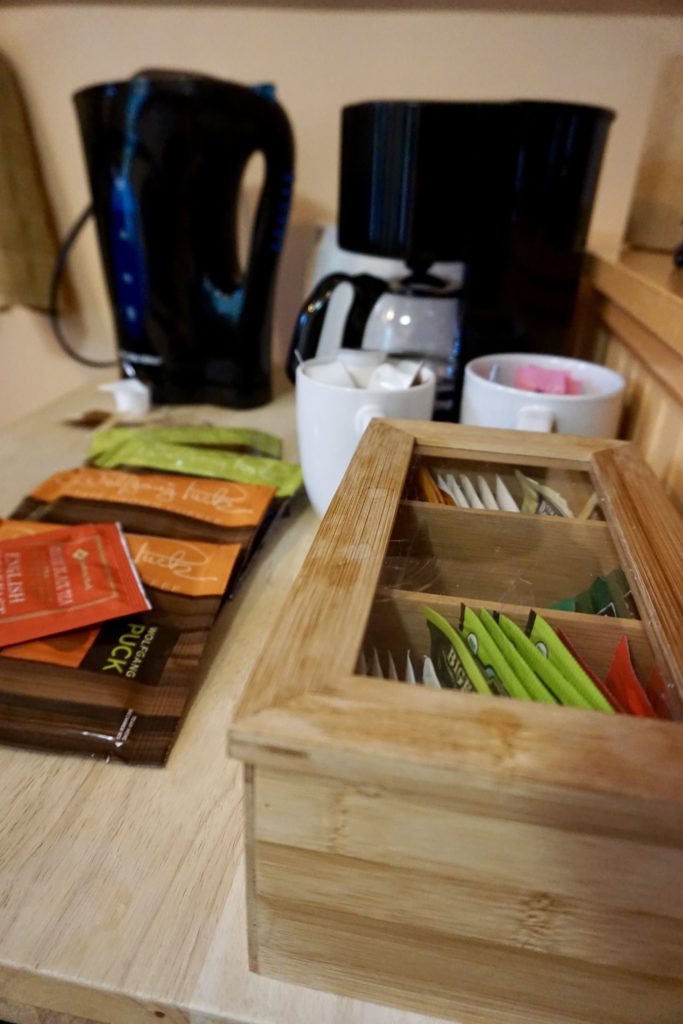 The suite even has a little dining room table with a cute bench. The view outside is also perfect! I couldn't help but think about holing up in this room for an entire weekend to just write. If I get the chance to work on writing a book, I think a lot of writing would happen at this cute little table!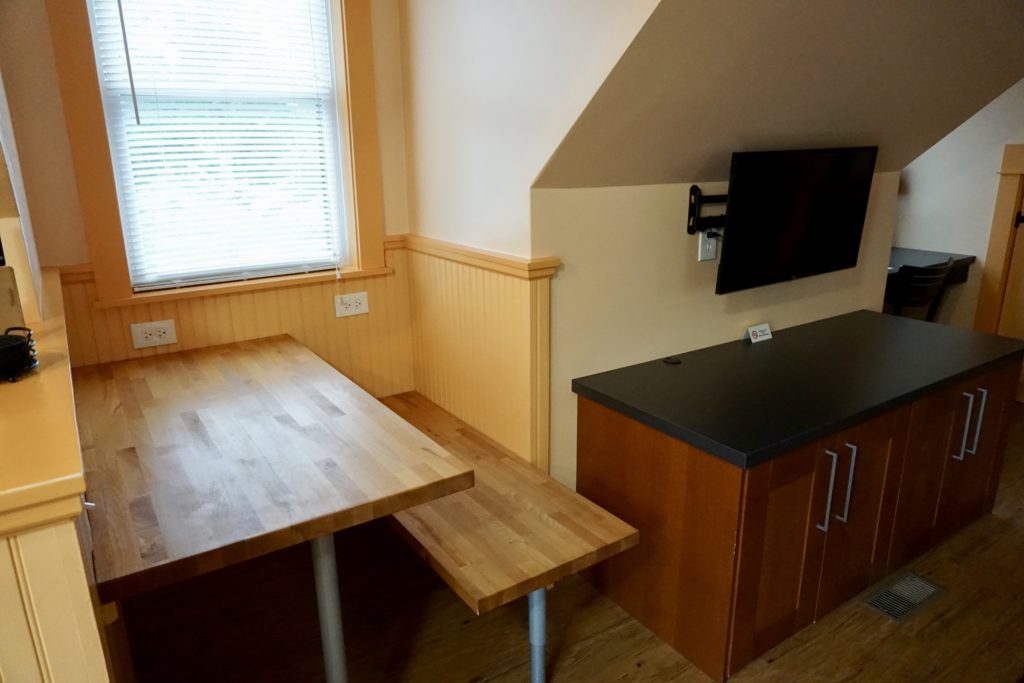 On the other side of the room is a dresser and small chair as well as a storage closet.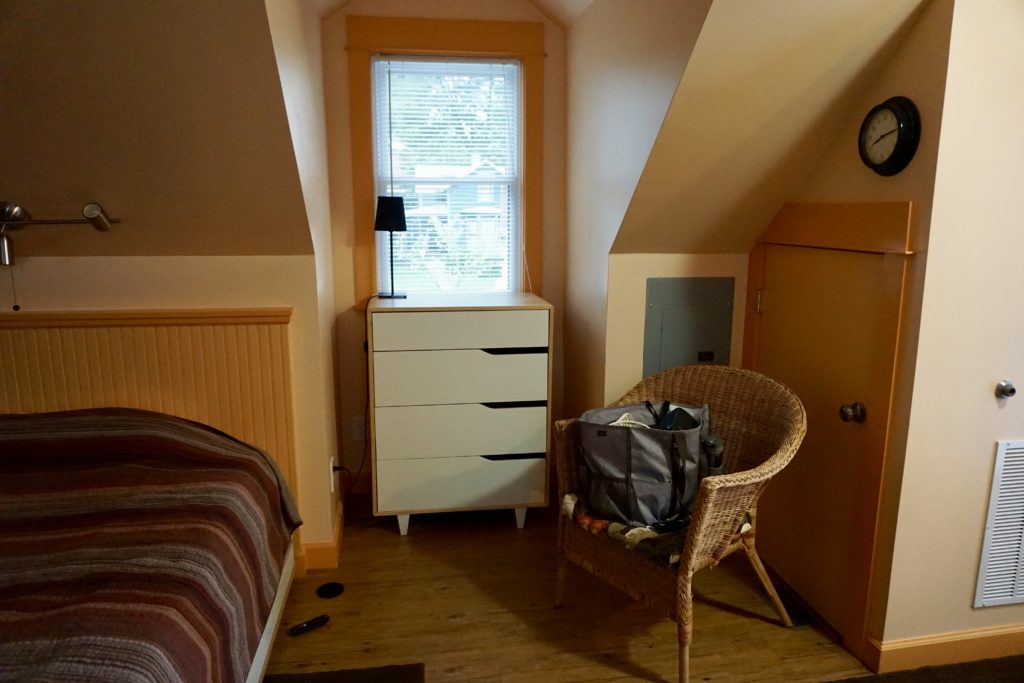 The tiny closet houses a fold-up bed, so this room could accommodate three adults (or two adults and a child!). I also loved the little fireplace…it was the perfect relaxing touch!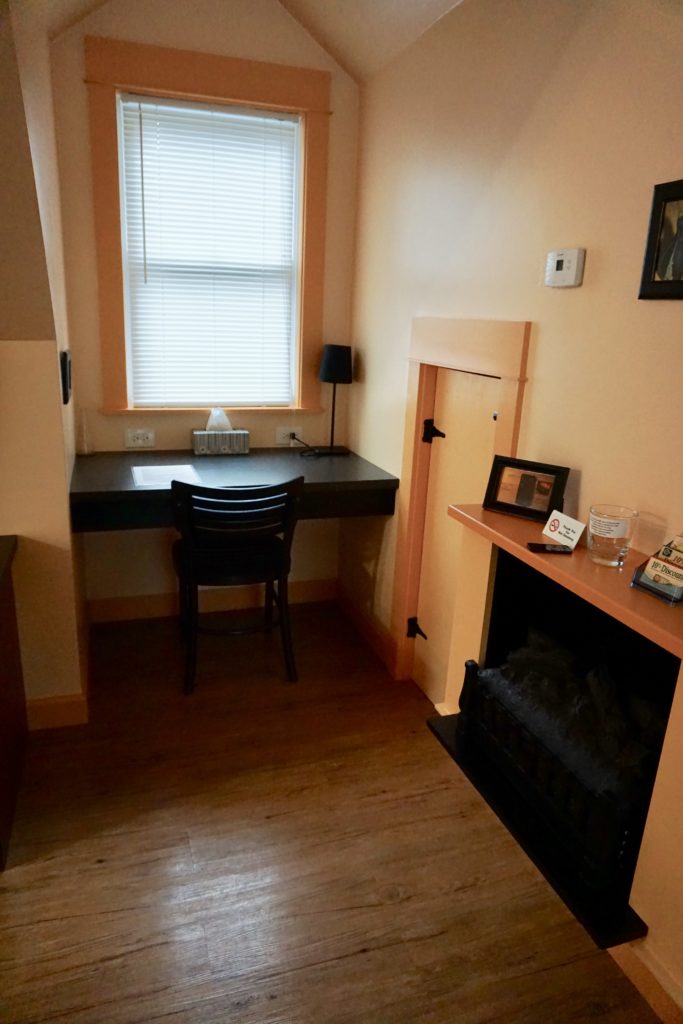 Behind this pocket door is a toilet and luxurious shower…the bathroom was so clean and all towels, soaps and shampoos are available there for use!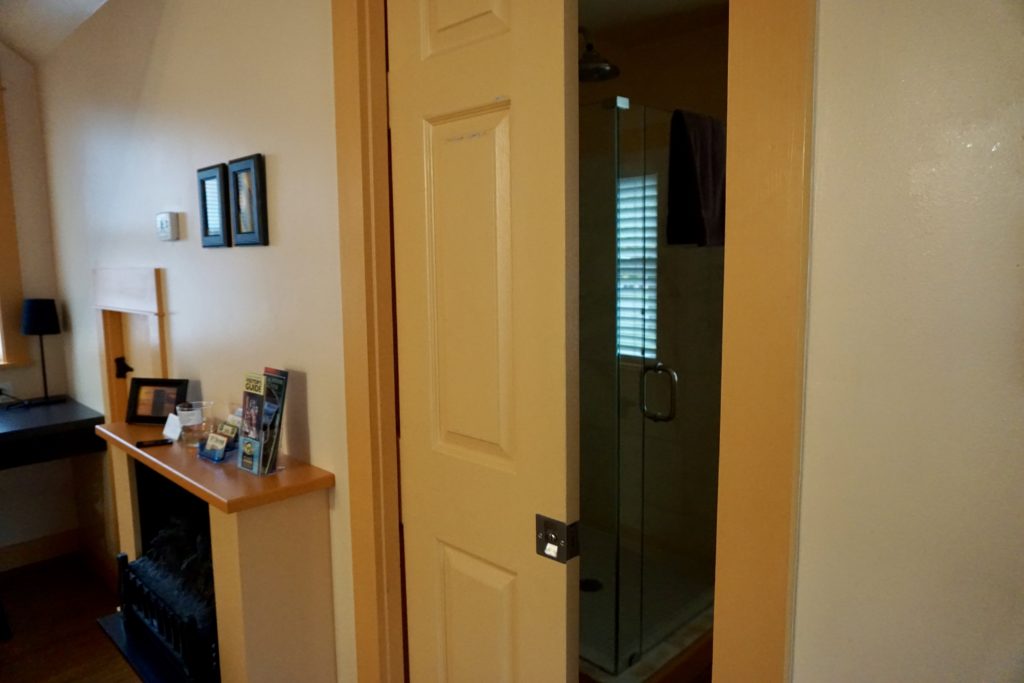 The bathroom sink is outside the bathroom right next to the bed. I found this a bit odd, but I'm guessing it's just how the plumbing worked out for the suite. Not terrible at all!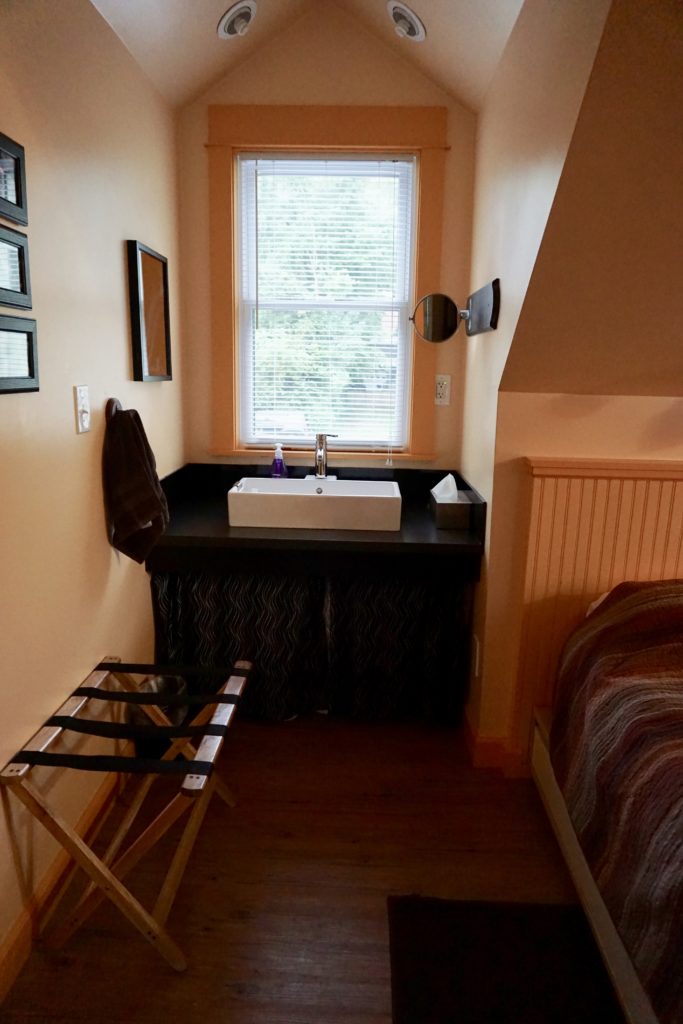 The view from the other angle. The TV doesn't have cable, but it does have Roku with access to Netflix and Hulu as well as local channels, so there was plenty of things to watch on TV.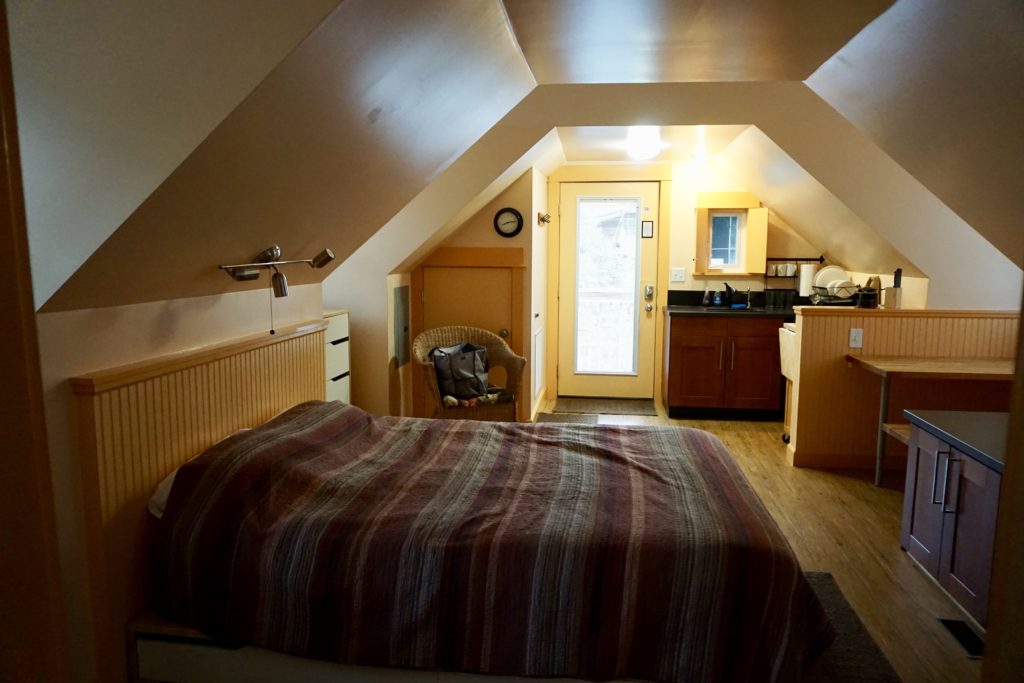 And if you thought the inside was cute…you should see the outside! The Loft Suite has this adorable little balcony right outside it's door. The only unfortunate thing about this patio is that overlooks a rather eccentric neighbor, who appears to have his own private junk yard and talks to himself loudly. I never felt threatened, it just wasn't the nicest view from the balcony.
How CUTE is this little jailhouse? I stayed in the upstairs of this building. I believe the bottom is also another suite, and the building to the left contains two more rooms. Several of the rooms have full-service kitchens and living spaces included in the space. Unfortunately, none of the suites really accommodate children…although that's not such a bad thing while looking for somewhere to get away!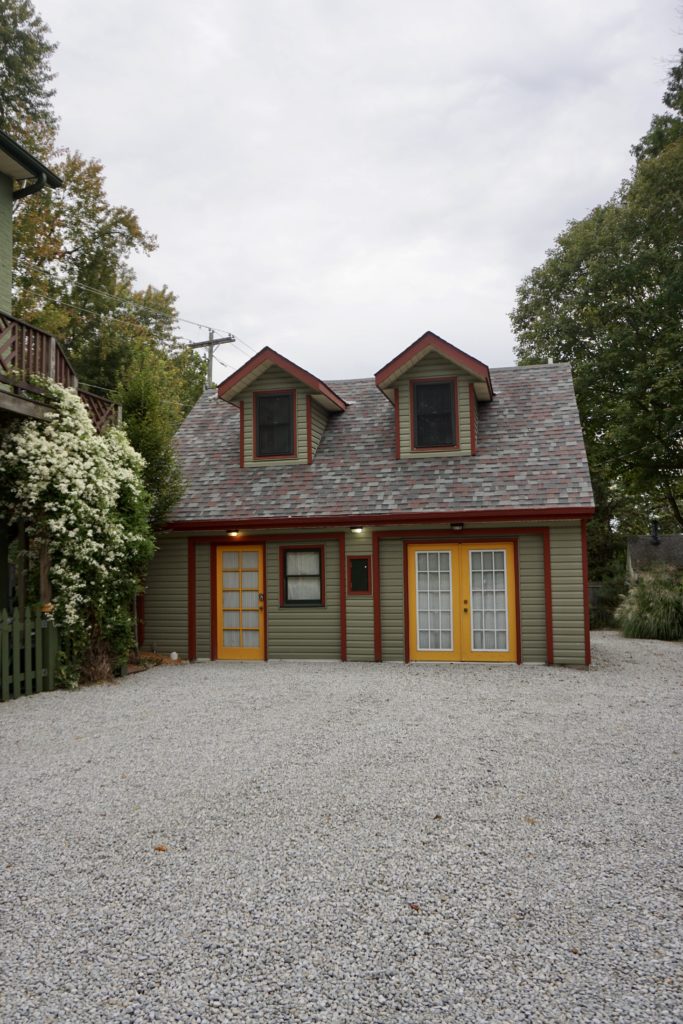 One of the best parts of the Jailhouse Suites is it's location…it is located just one block from downtown Yellow Springs. If you have never been to Yellow Springs, you need to get yourself there now. It is the most eclectic little town I've ever seen. It has shopping, restaurants and so many unique things to look out. It's the kind of small town where people value private businesses, growing their own garden and taking care of the earth. I would absolutely describe it as a "hippie town" where arts and self-expression are valued. The houses along the Main Street are so full of character and the entire town is just brimming with people watching and fascinating things to find and do. There is also a bike path (with bike rentals!) and a gorgeous state park located just a mile or two away.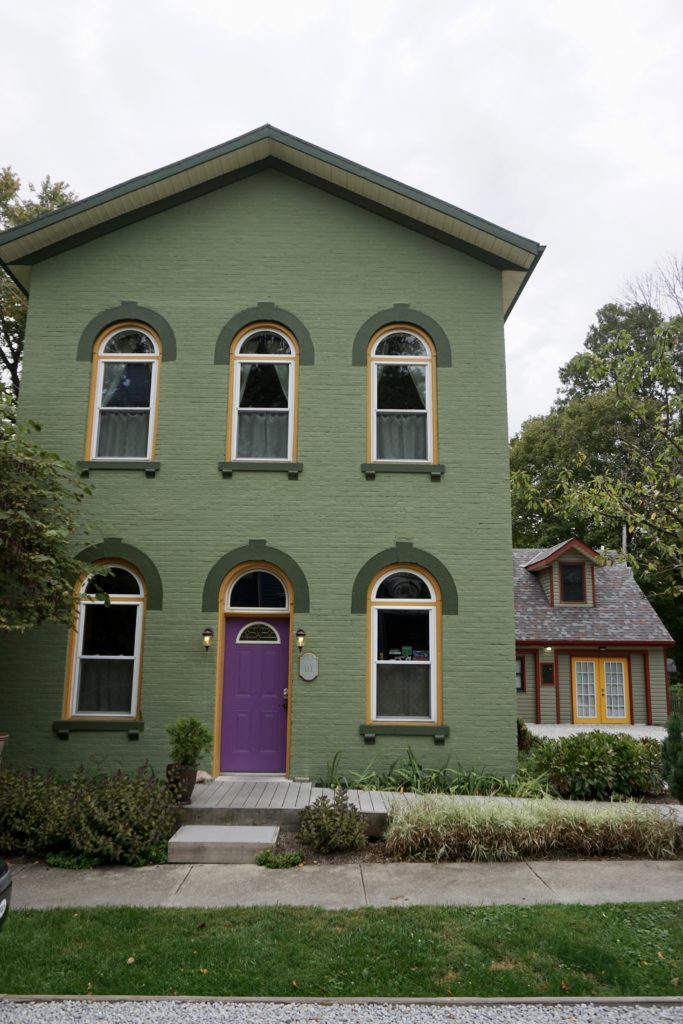 This post is not sponsored in any way, I just wanted to share my honest review of this wonderful place to stay. It's the perfect getaway for an anniversary or a night away from kids. I think my favorite thing about it is that it's just down the road, so I feel comforted knowing I'm still close to my kids if an emergency came up. But I'm far enough away in the cute little town of Yellow Springs to be able to fully relax and enjoy myself.
Have you ever stayed in The Jailhouse Suites? Have you ever been to Yellow Springs? What would you do with your time if you had an entire night away?