Friends, our basement is finally finished!
Three years ago, we walked through our house and saw that it had a ton of work to be done. However, we did see a lot of potential. One of the areas that we saw so much potential in was this basement.
Yes, believe it or not, we saw potential in this: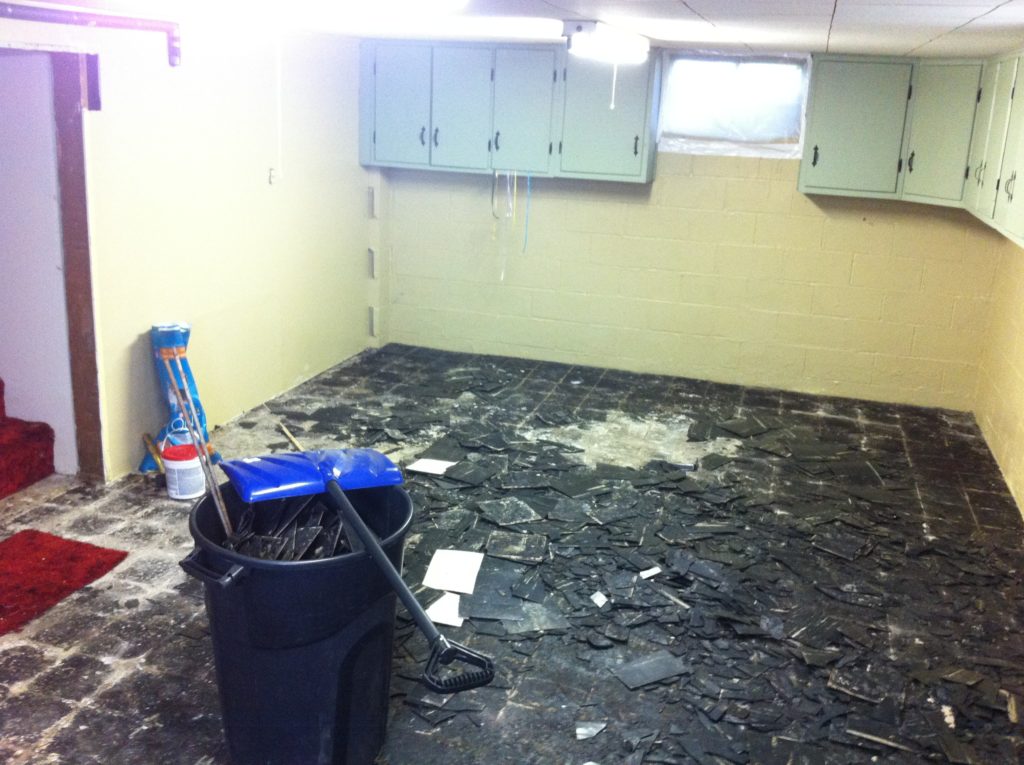 It has literally been a three year process of demolishing, repairing, building and reconstructing.
Just look at how tiny Tera is in this photo:
And see that window on the far right of this picture? That is where the current door is now. The other window is the one that is above the kitchen sink now.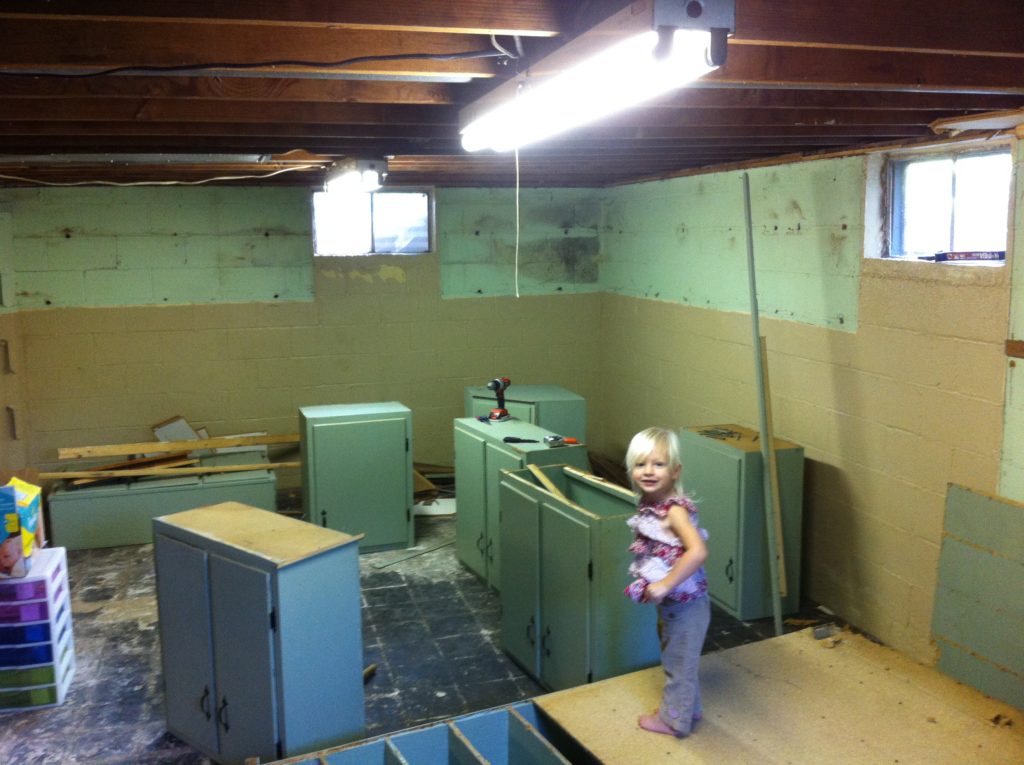 This is the bedroom now. Those shelves are now the closet.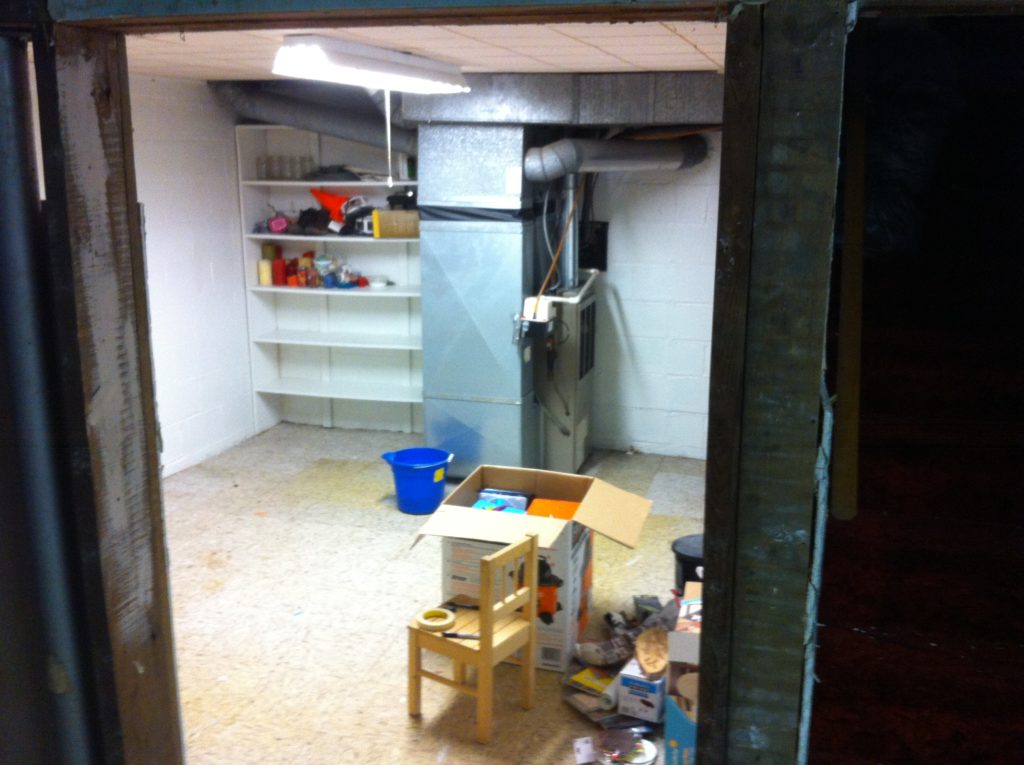 From inside the bedroom looking out.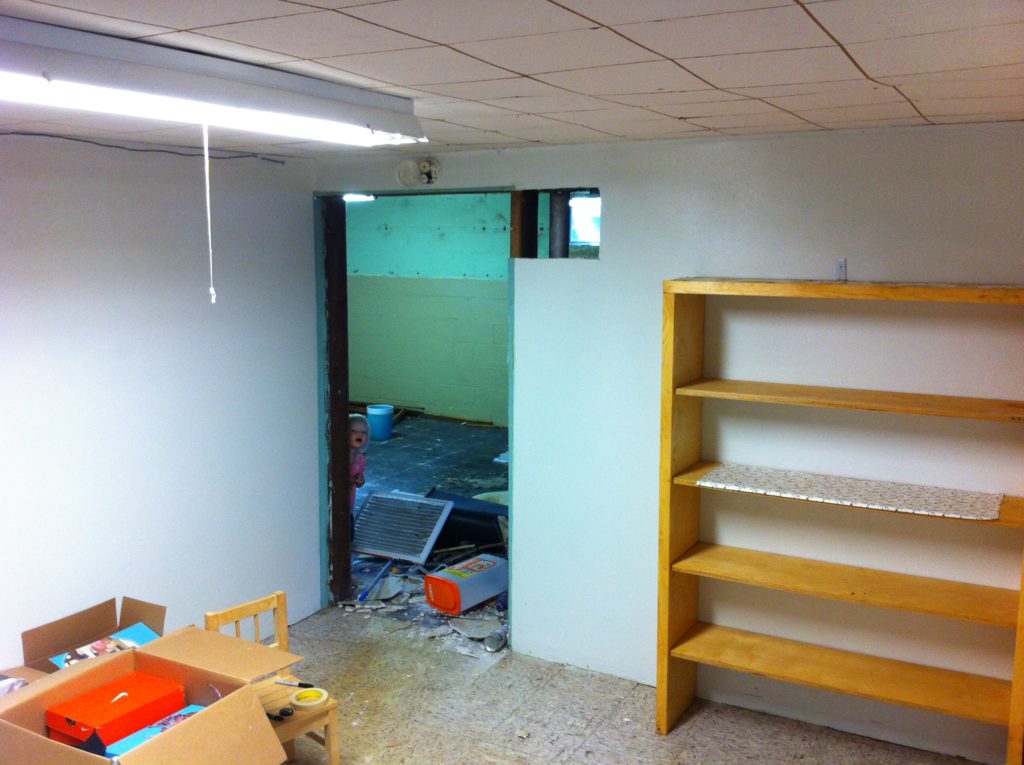 Theo dug this hole for the exterior door BY HAND. He also installed the steps and cut the wall to install the door. It took him all six weeks of his paternity leave after Kiah was born to work on that.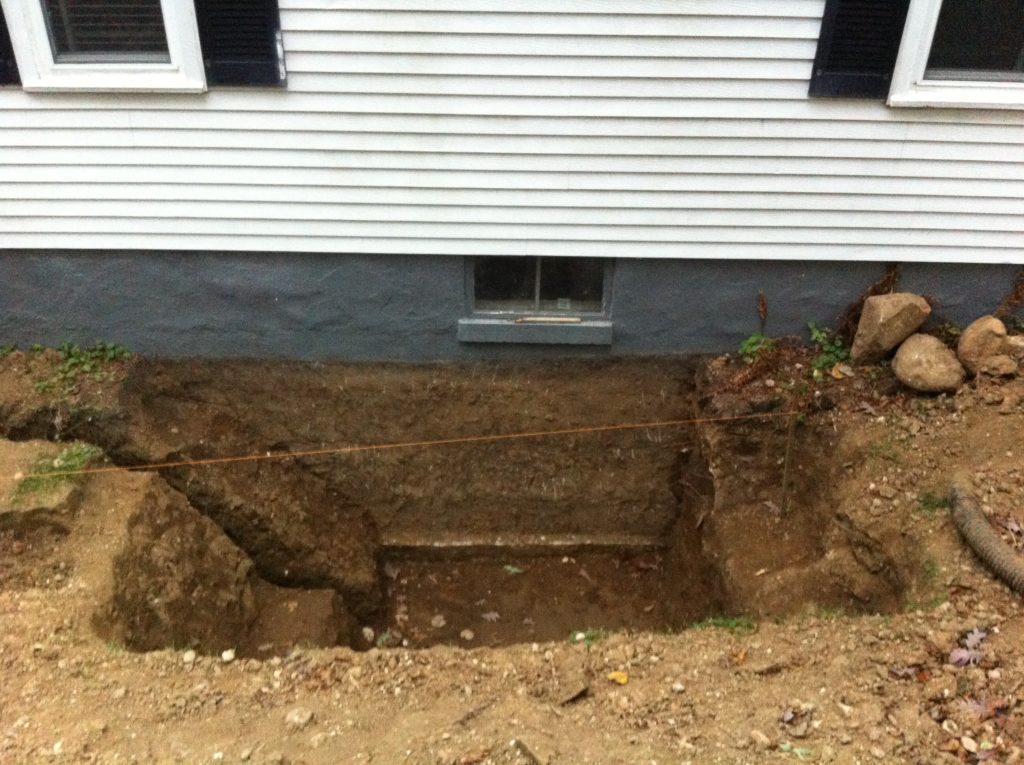 The steps to nowhere (this was before we cut the door into the wall).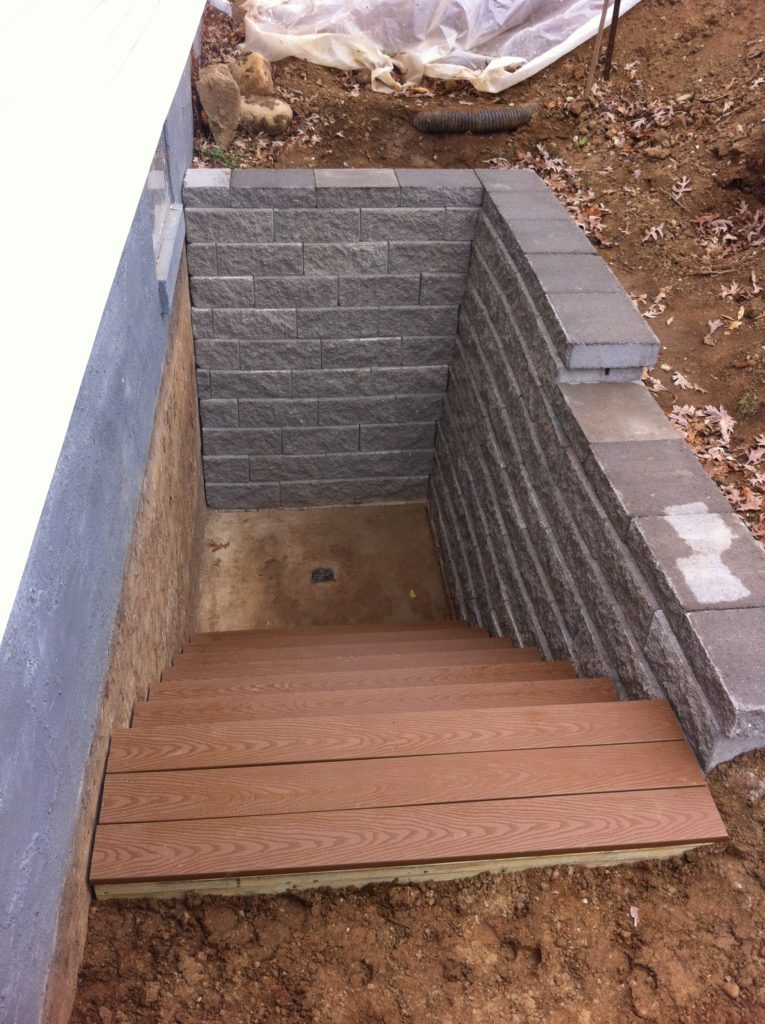 The demolition. At this point we realized it was going to take us a looooong time to remodel the entire basement ourselves. We had been saving our money all along for this, and decided to just invest it in a contractor. Unfortunately, the contractor ended up being a bit more than we had expected and we did have to take out a small loan. Until our entire loan is paid off, every penny we make from our basement will be going towards the loan. Once that is paid off, this will be a supplemental income.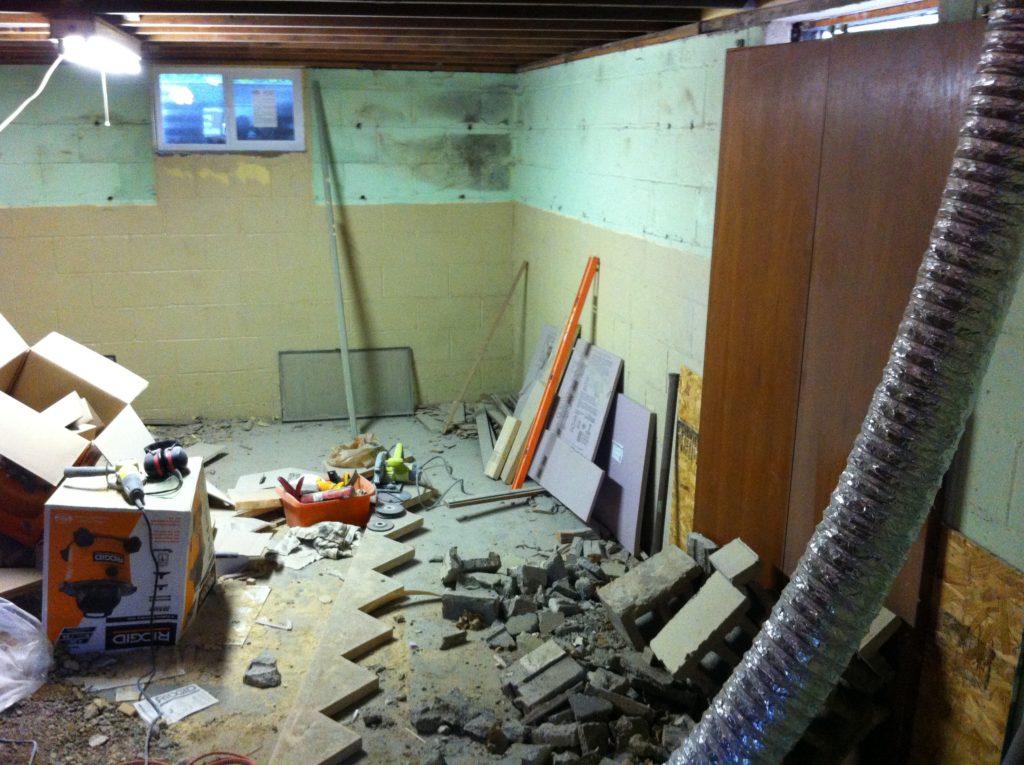 Drywall is up!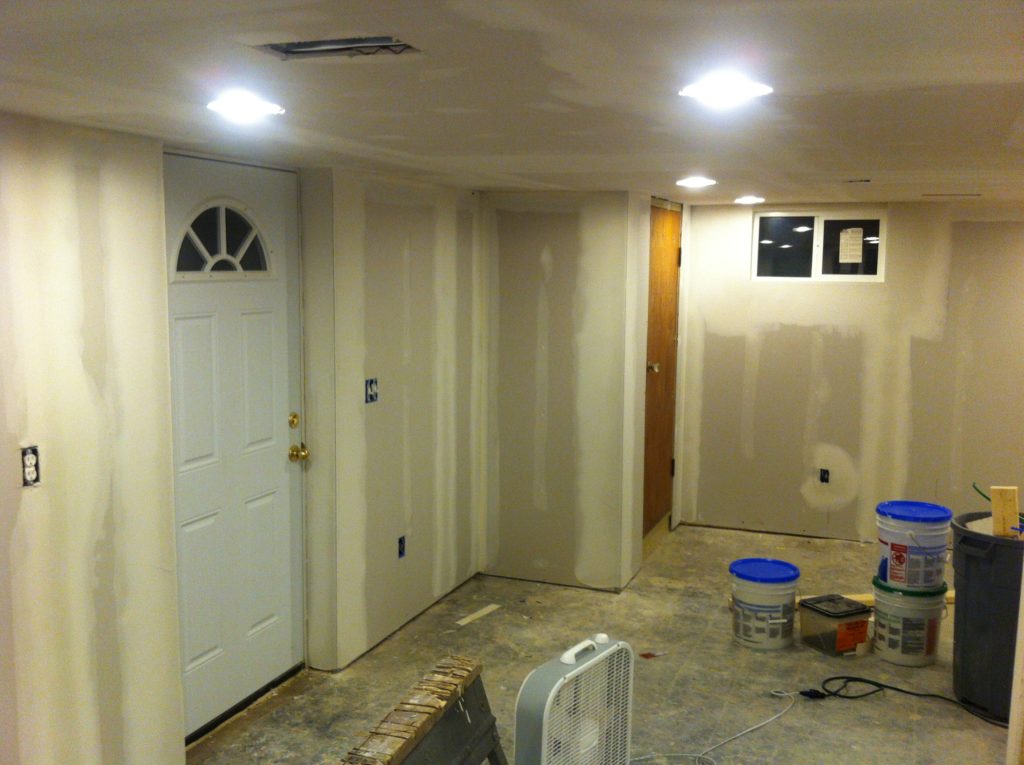 Painting. We opted to paint ourselves because it was approximately $700 cheaper. It was also far more stressful, but hey…that's life. Time really is money.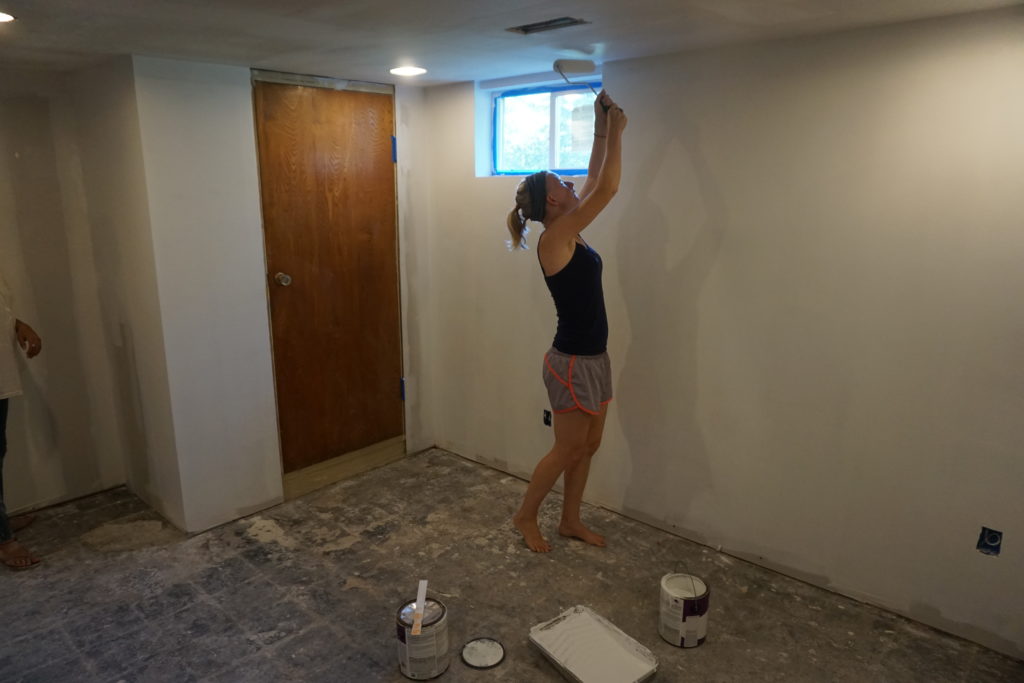 The last step was installing cabinets and getting the bathroom installed as well as laying down the floor. We started out with laminate flooring, and that was not working for us, so we switched to tile. I'm so happy with how it turned out!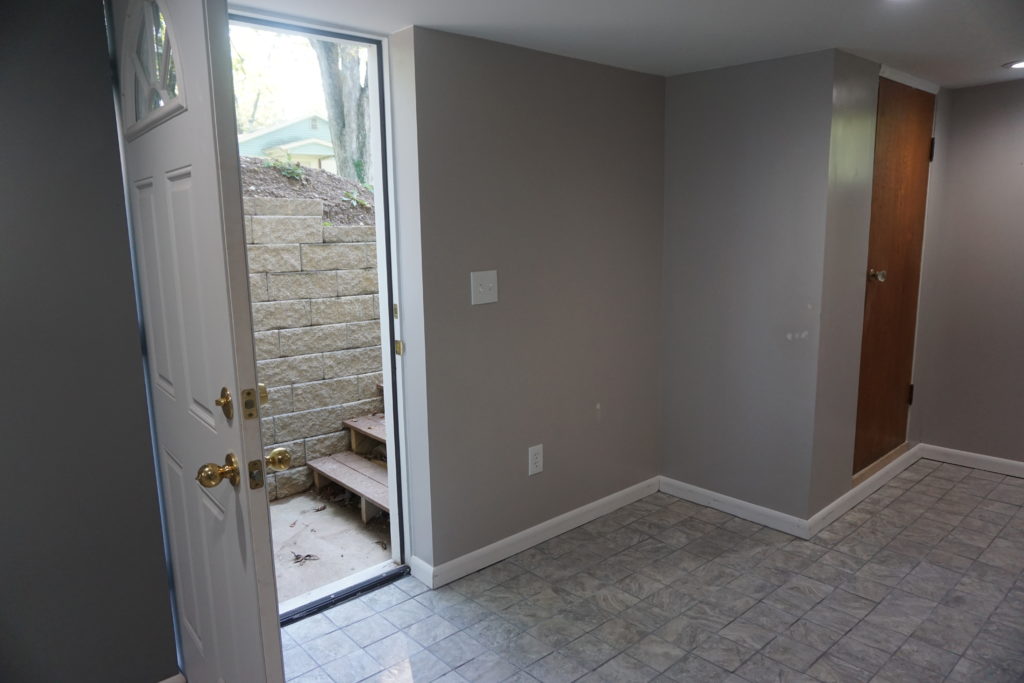 Ta-DA!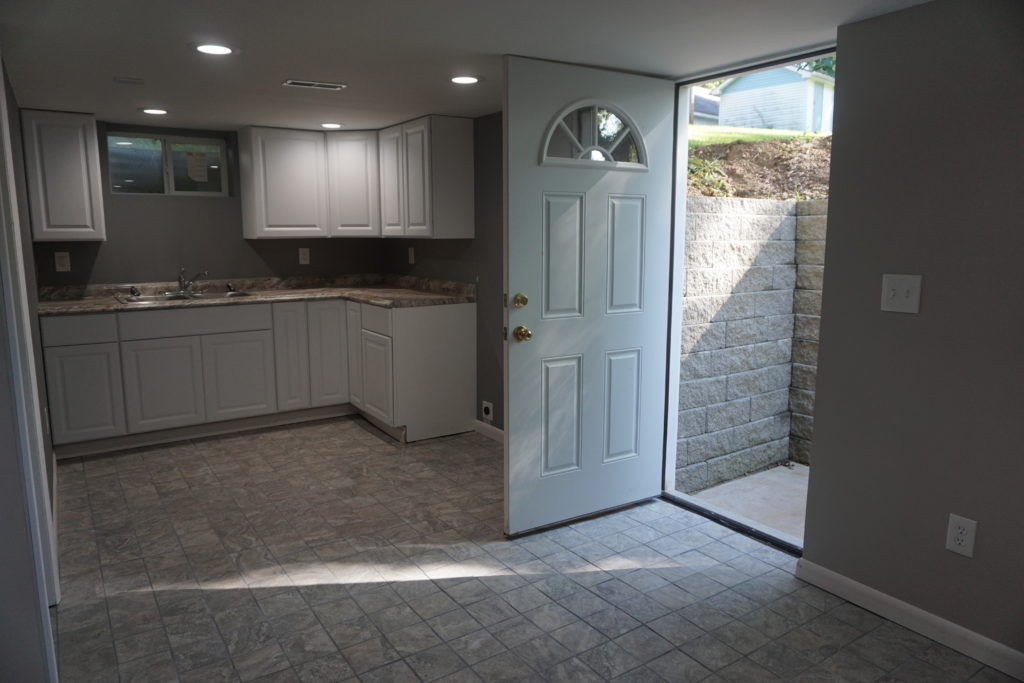 We still need a fridge and a stove, but otherwise it is completely FINISHED!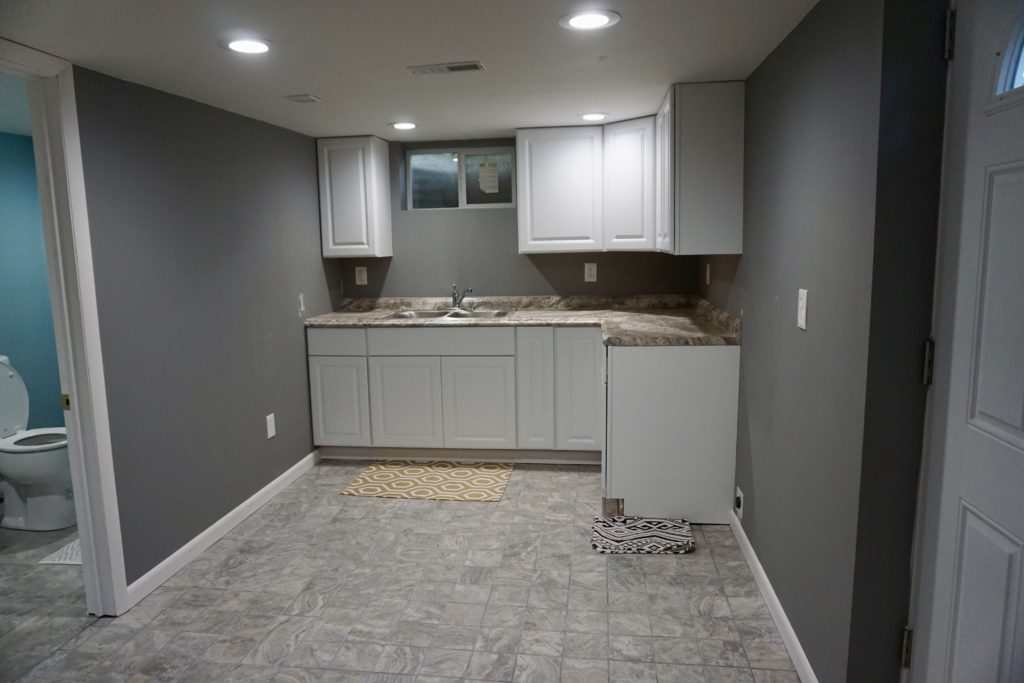 The bathroom: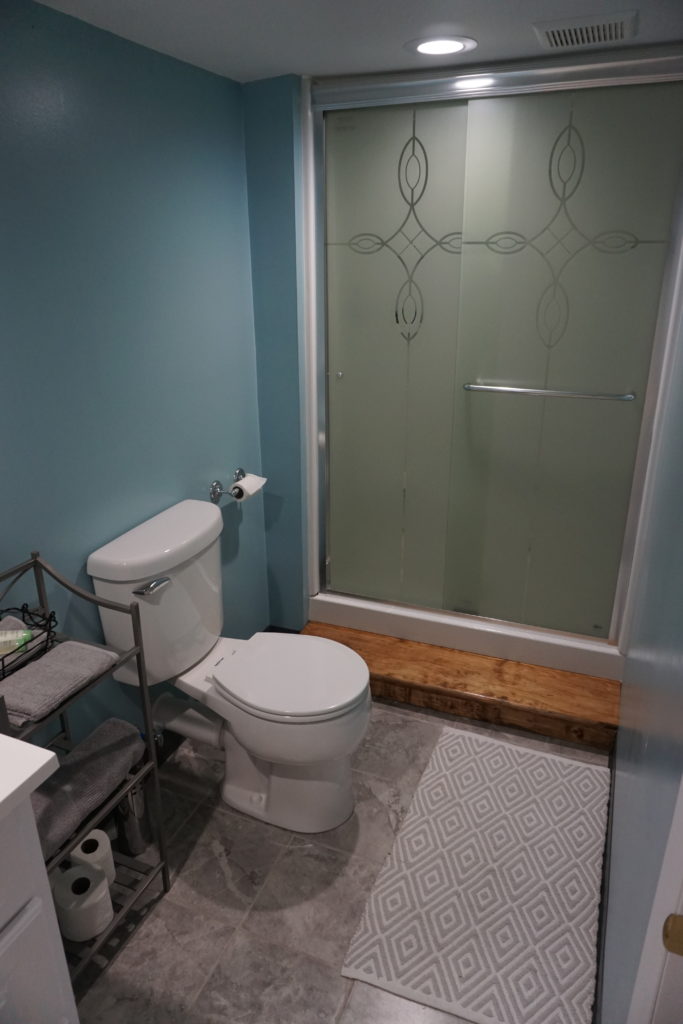 Kitchen: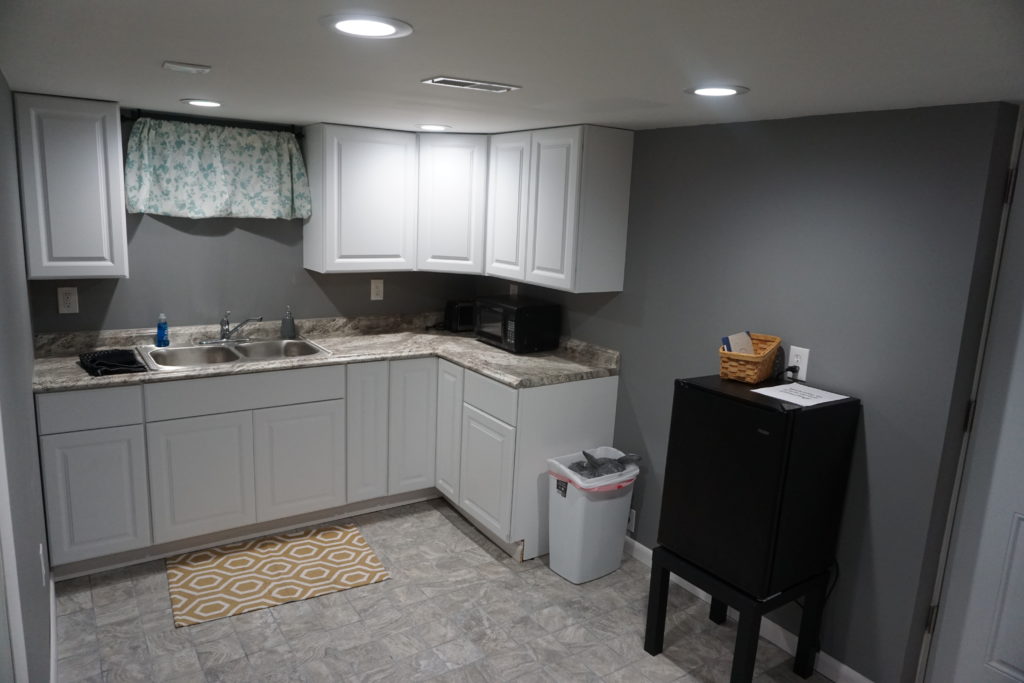 Living Area: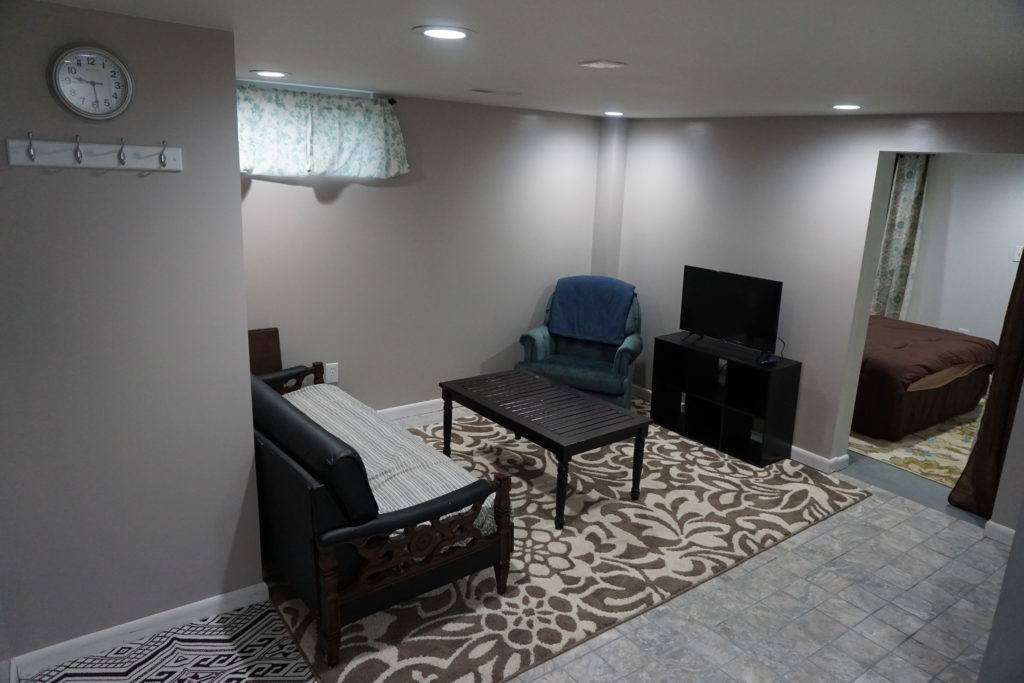 Bedroom: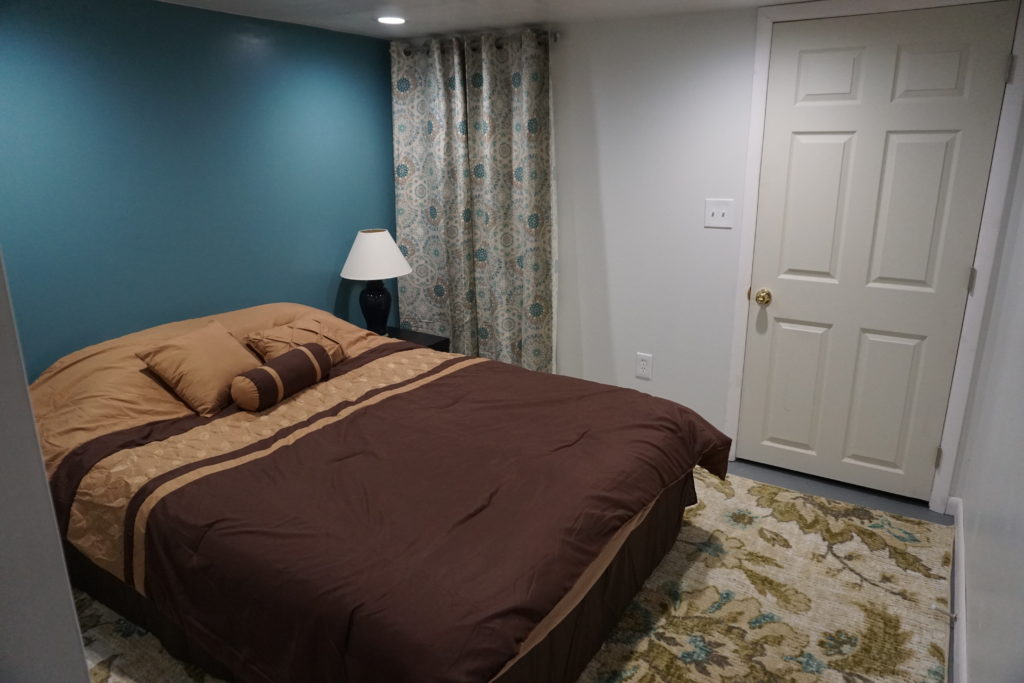 Outside Entrance: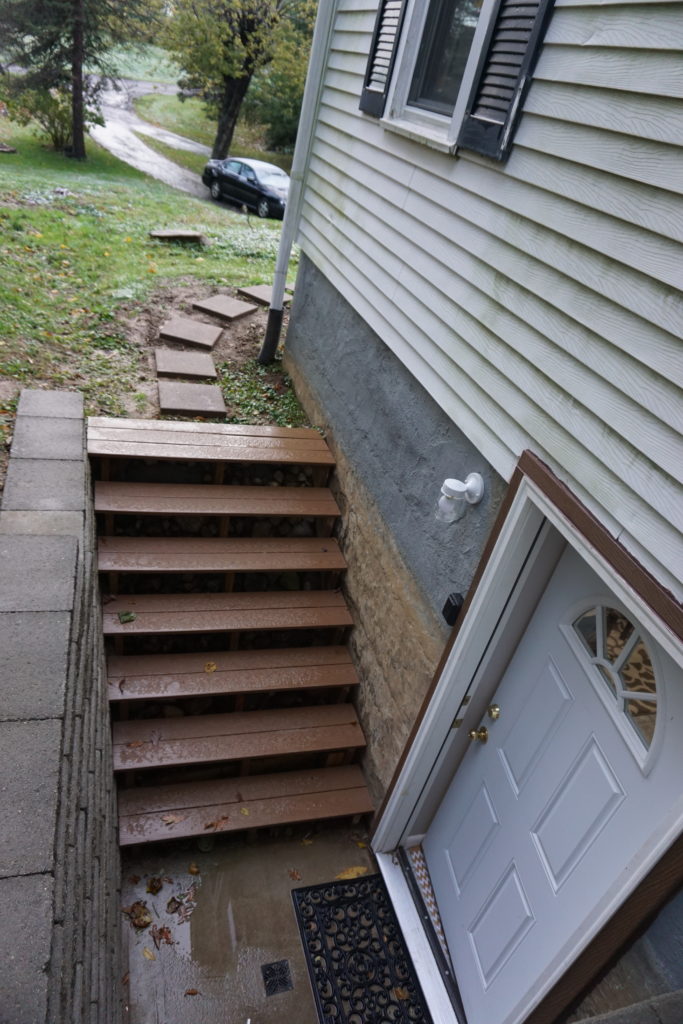 Now, just to save you some scrolling, here are some comparisons!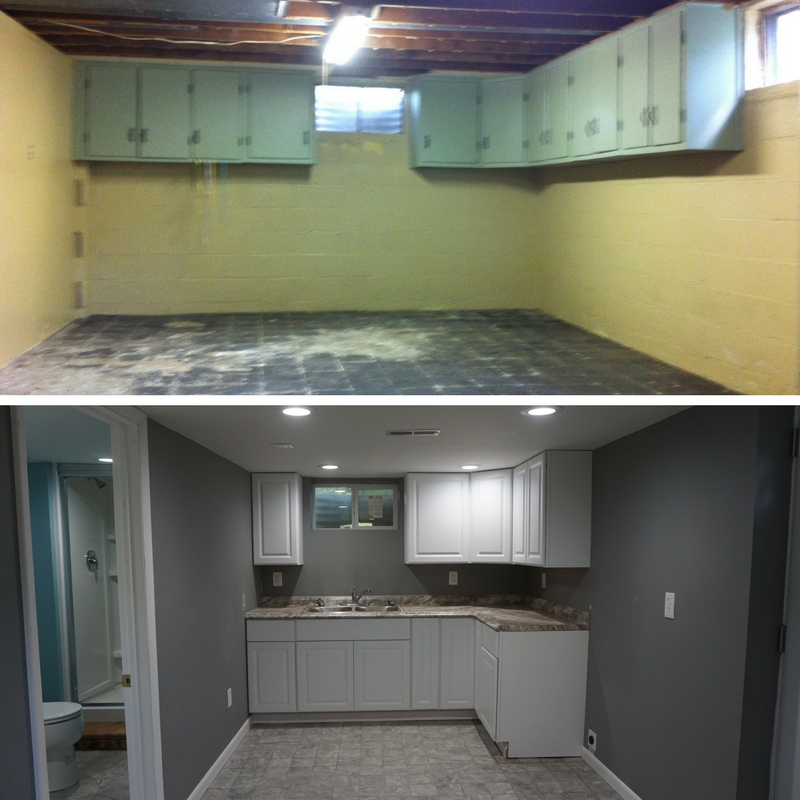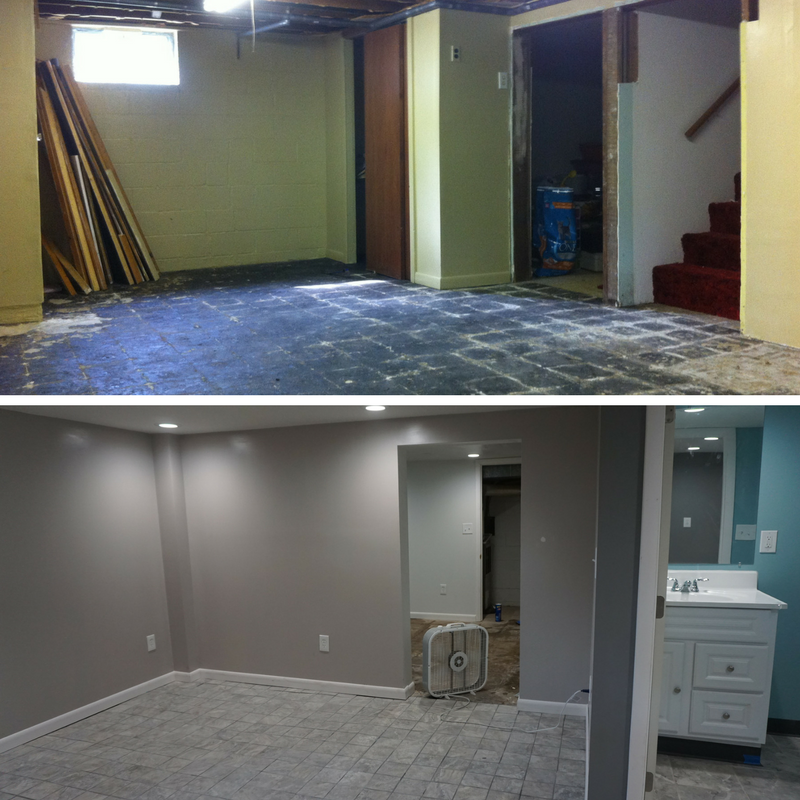 It sure has come a long way, hasn't it? It has not been without blood, sweat tears and lot of money, but we sure are proud of this little space that we have.
When we first started to dream of this, we knew we wanted an apartment in our basement that we could use for a rental property/income. Since we live in area with so many colleges and universities, we knew we could easily find someone to rent it. However, we decided to wait until the beginning of a semester to go that route. Instead, we have it listed on Airbnb to try to bring in some sort of income! So far, Airbnb has been quite the adventure. I think that is another post for another time, but it had a very steep learning curve! Shew!
Thanks for those of you who have been following along on this journey! It's been long and it's up and down/stressful, but we are so, so happy with the finished results!!
If you have any questions about the process, please let me know and I would be more than happy to answer them.
And if you have any questions about being an Airbnb host, please also drop them in the comments section below. I will be writing a blog post on that, too, and would love to have some FAQs to build my post!