Sometime this past summer, my Mom and I decided that we wanted family photos taken of our whole family. 11 people. 4 of them 3 years old and younger.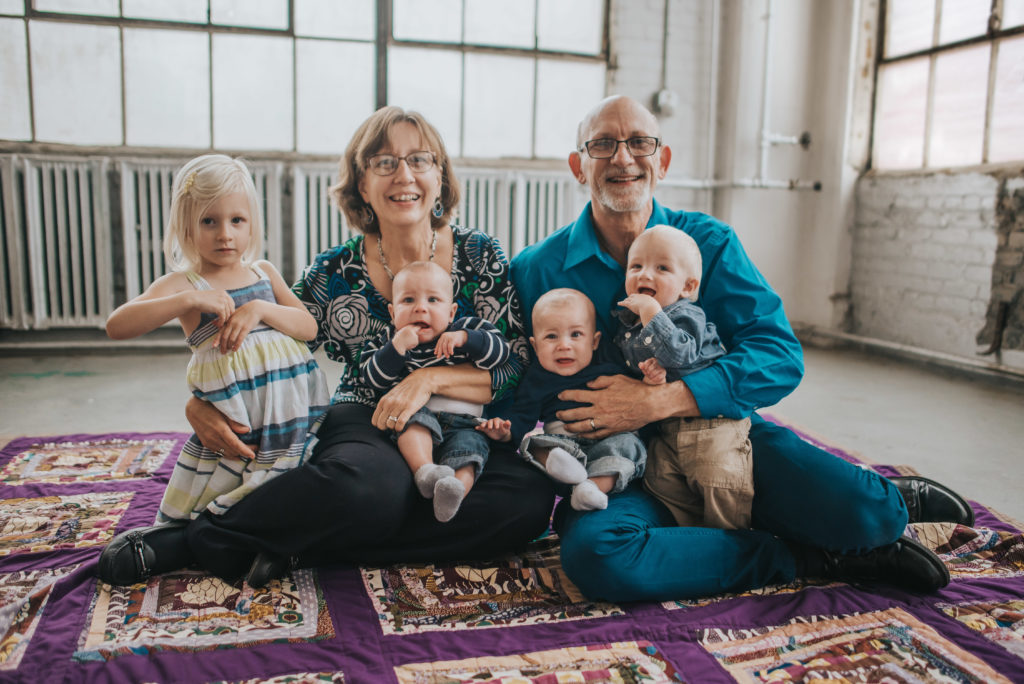 Since my parents live overseas, they don't get to see their grand babies very often, and they certainly don't get to take many photos with them! We wanted professional photos done that would be really special and will hopefully be framed on the walls for years to come.
We finally picked a date that we would all be together (Kiah's birthday weekend) and then I was tasked with finding a photographer.
After doing a bit of research, I landed with
We met for a planning meeting where she showed me samples of her incredible work, I handed over a "wish list" of photos and told her a little bit about our family.
The day we had scheduled to take pictures was cold and rainy, and we quickly rearranged our plans from an outside sunset shoot to an indoor, afternoon photo shoot. Instead of outdoors at a park, we went indoors to Lost and Found Vintage Rentals. It was a warehouse with tons of natural light and so many props for photographers to work with. We didn't end up using any props except for a couch and my own quilt that I brought from home, but it was so fun eyeing all the different things that they had stocked up in Lost and Found!
Anyways, enough rambling! Let's see the photos!!!
The whole family (my parents, my brother + his wife + their twins, Theo + I + our crew):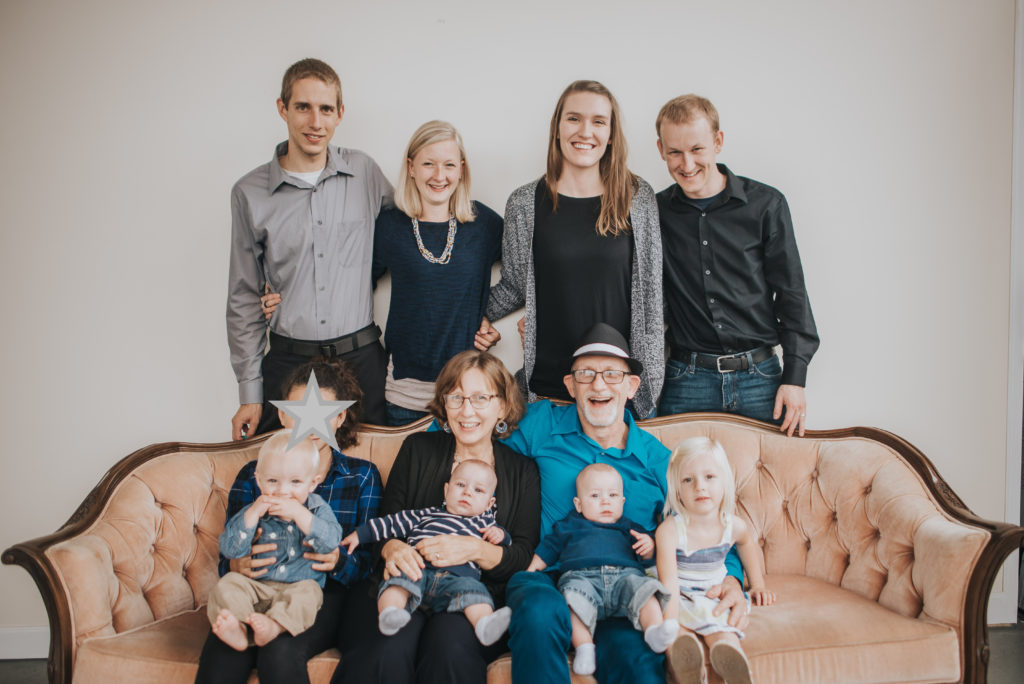 Isn't this warehouse look so cool? The lighting was so perfect, even for a rainy, overcast day!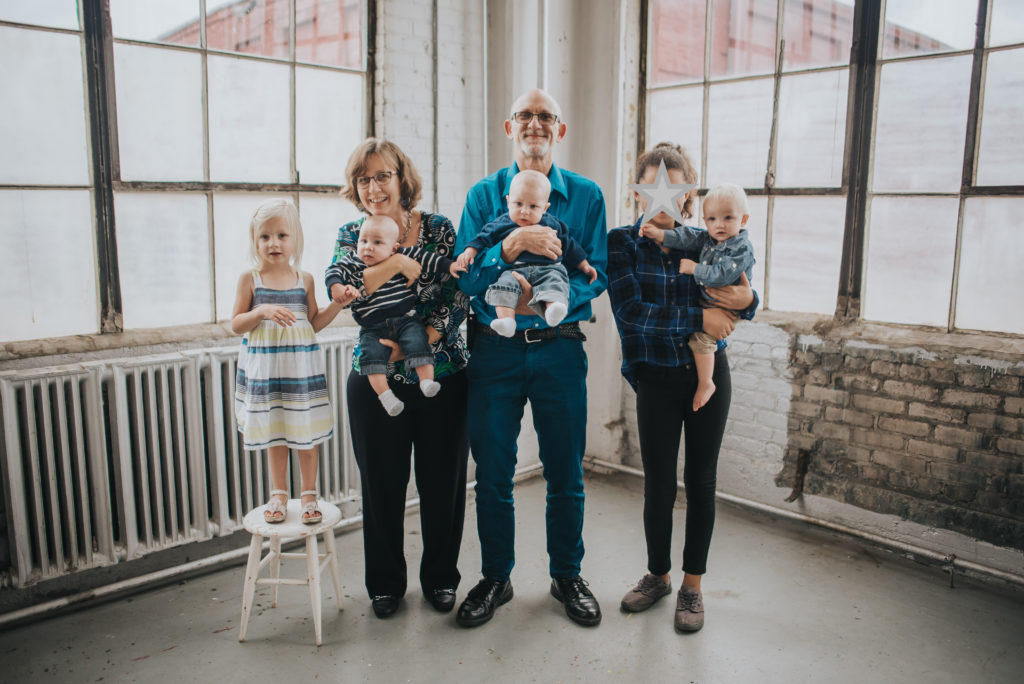 This one might just be my favorite: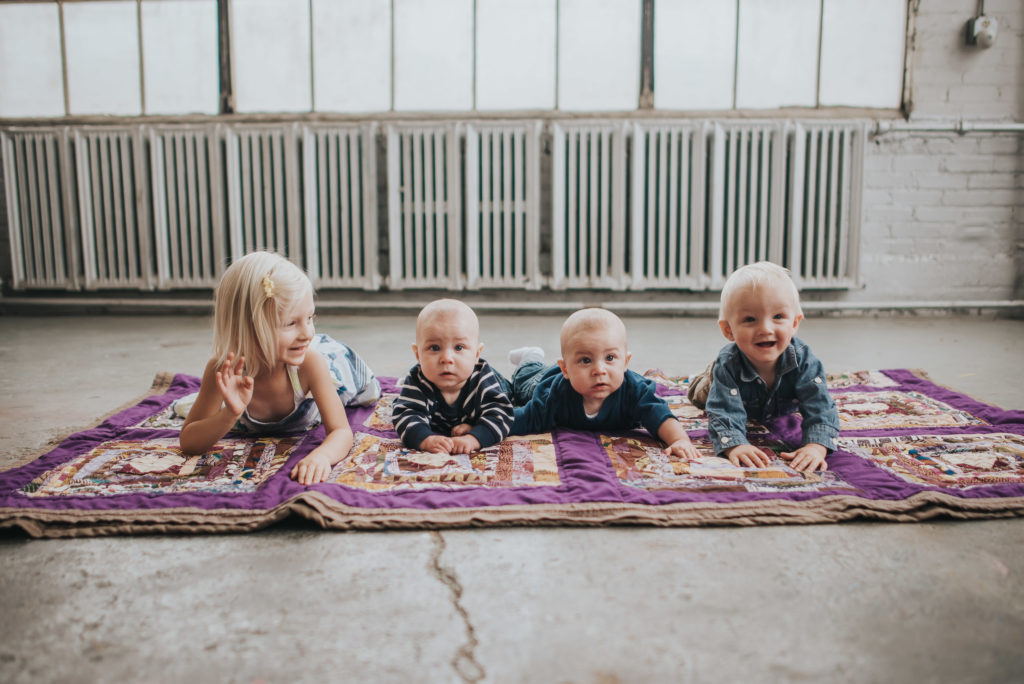 Levi and Everett are identical twins and bring SO MUCH JOY to our family. How adorable are they?!?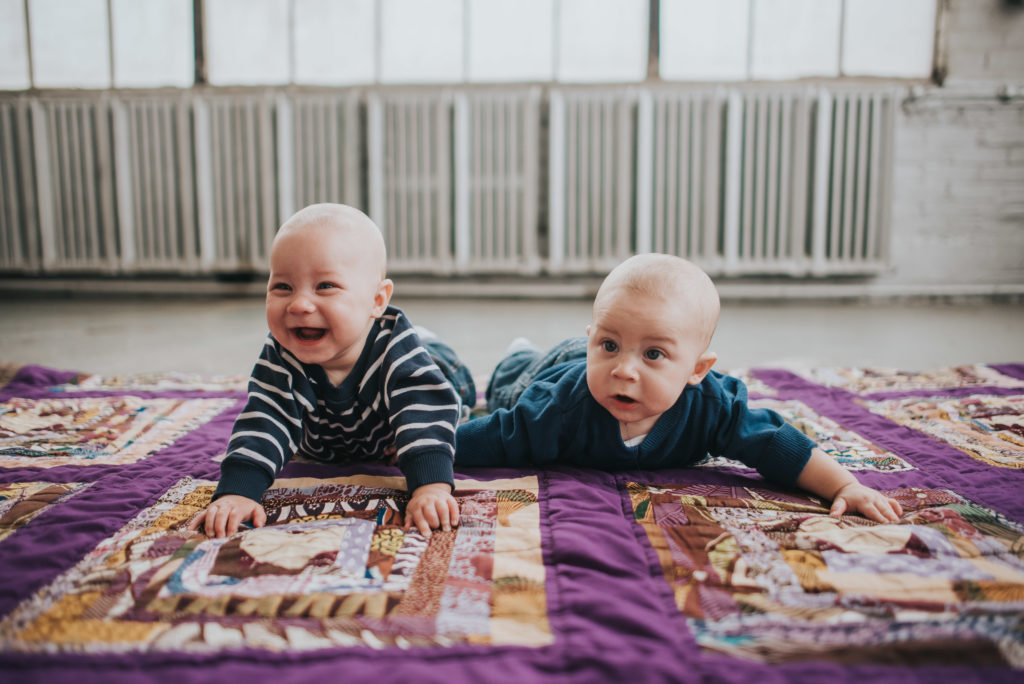 I could probably write a whole blog post on my thoughts/feelings of foster kids in pictures. It is absolutely KILLING me that I can't share the full photos with you all with Heavenly in them. Obviously, Jessalyn did not edit these pictures with a star on them, and obviously we will have them framed in every room in our house without a star, but online I have to be cautious like that. It's so hard.
We also wanted a few extended family photos without Heavenly in them. It's such a delicate subject, and both my parents and my brother do a great job of including Heavenly as one of us. Because she is. But for sending things out to supporters and extended family, we also wanted some pictures that we would be able to share online of the whole family. It was a really delicate situation, and Jessalyn handled it like a boss. She had Heavenly stand with her and take pictures on my camera of the family. I was so blown away by how Jessalyn guided the whole session and made everyone feel like they belonged in front of the camera. Like I said, it was a delicate situation, and Jessalyn owned the whole thing. And THAT is what makes a fabulous photographer, in my opinion.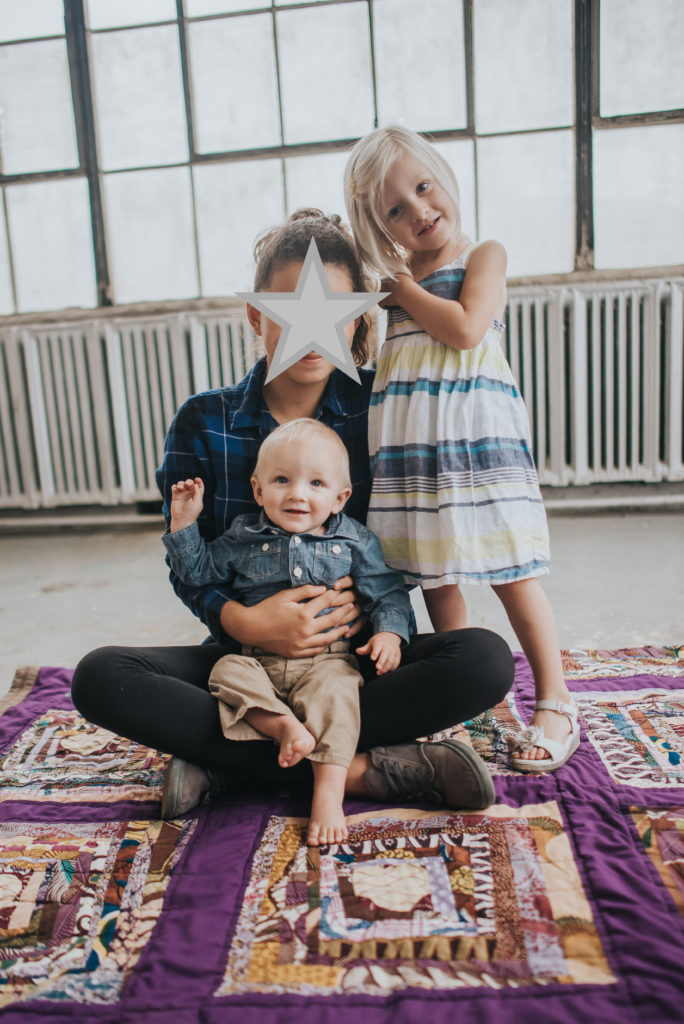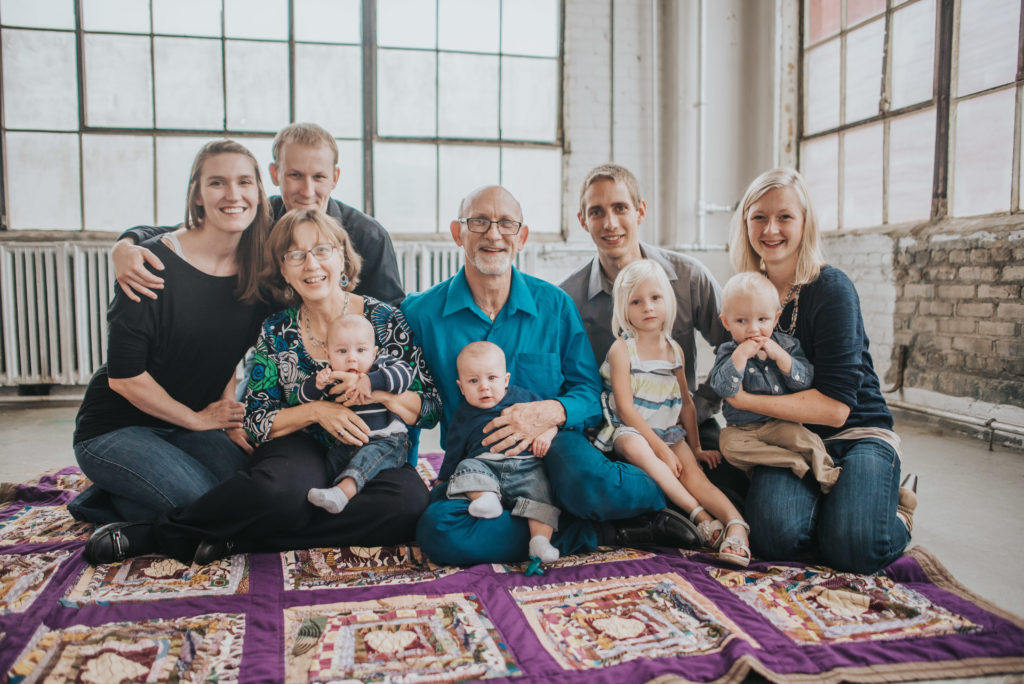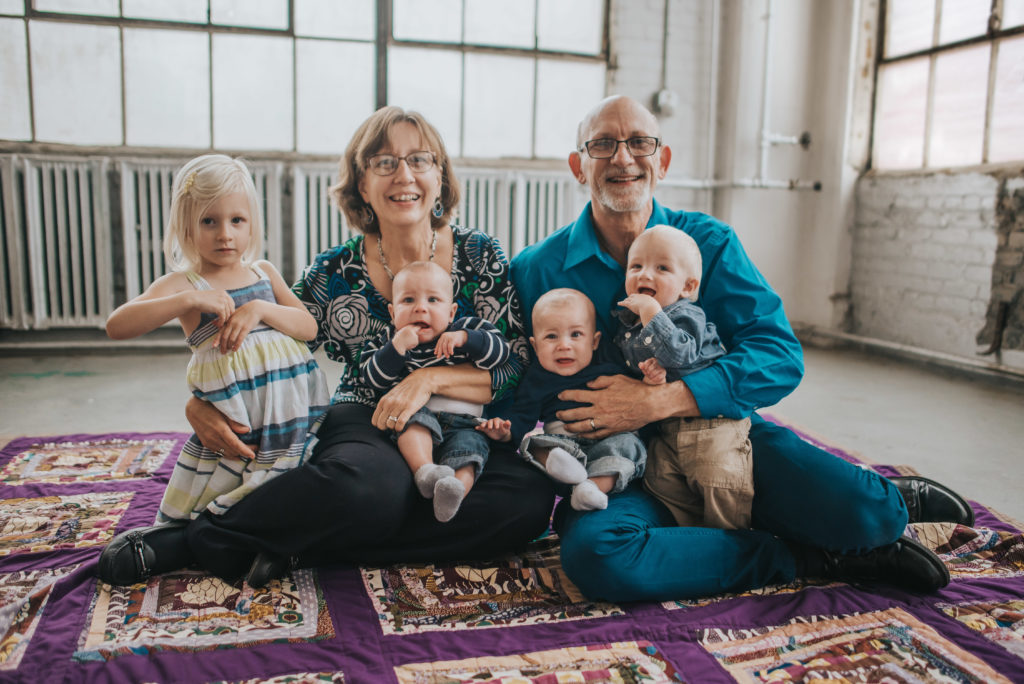 We got the whole extended family, then we did some individual family shots. I'm actually not going to share ours in this blog post, because it is our Christmas card photo! If you want our card, just email me your address and I would be more than happy to send you one!
Daniel and Kelly, Levi and Everett: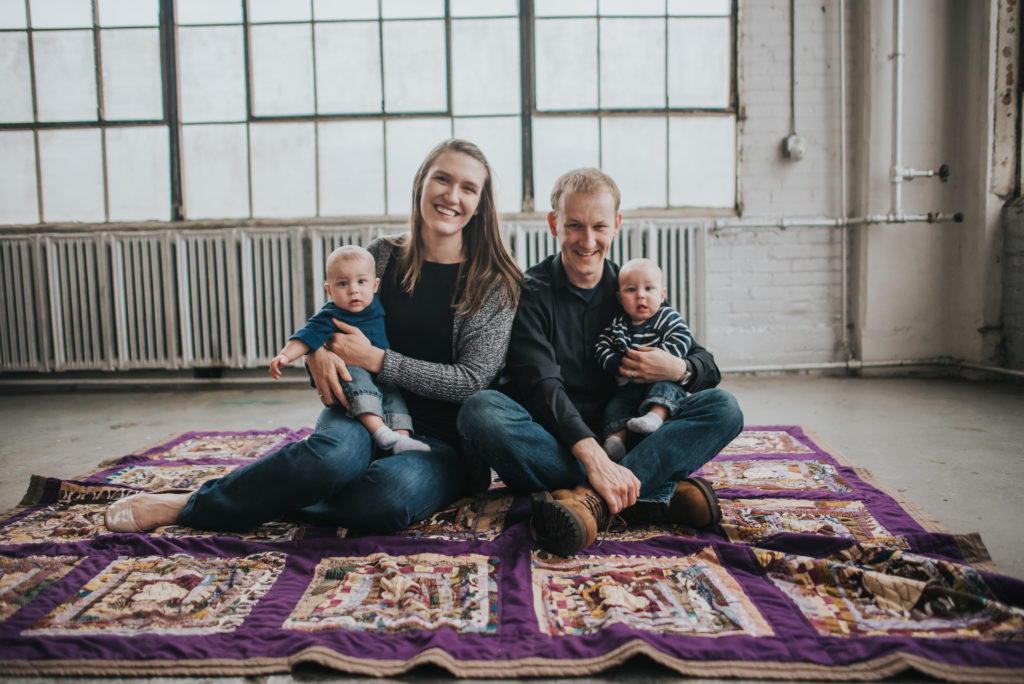 My parents: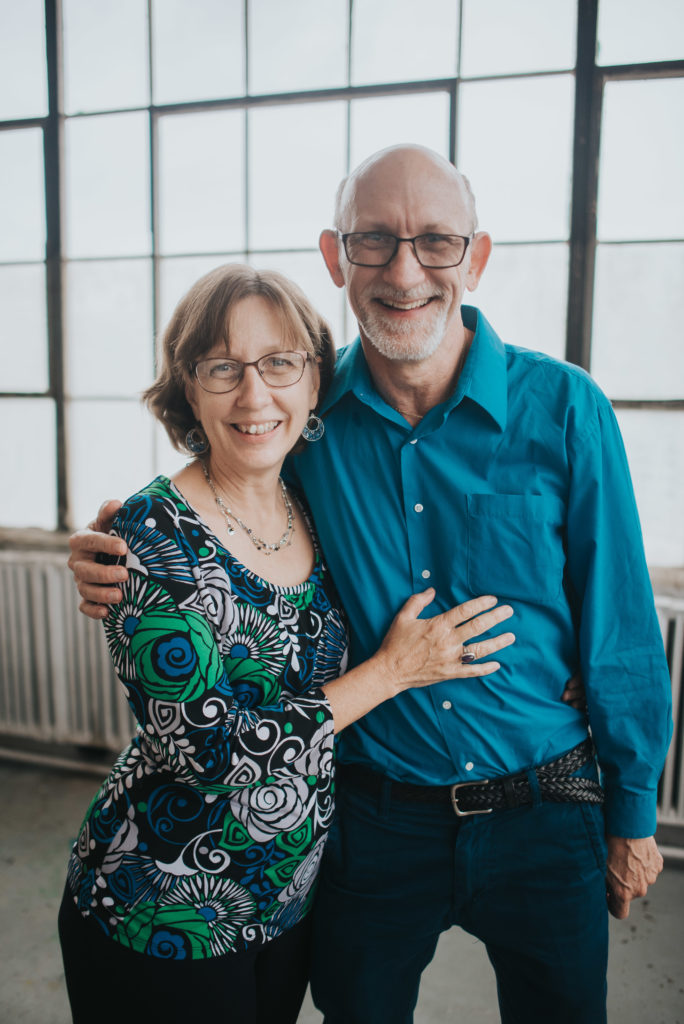 My brother and I with our spouses (Fun Fact: Theo and Kelly have the same birthday, although different years):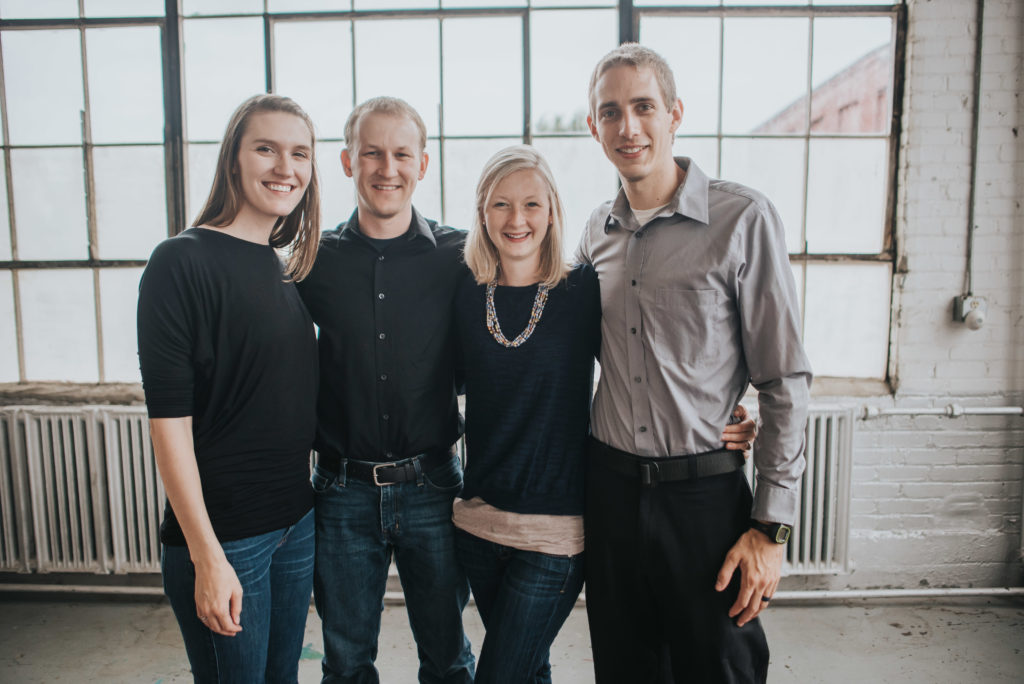 My love: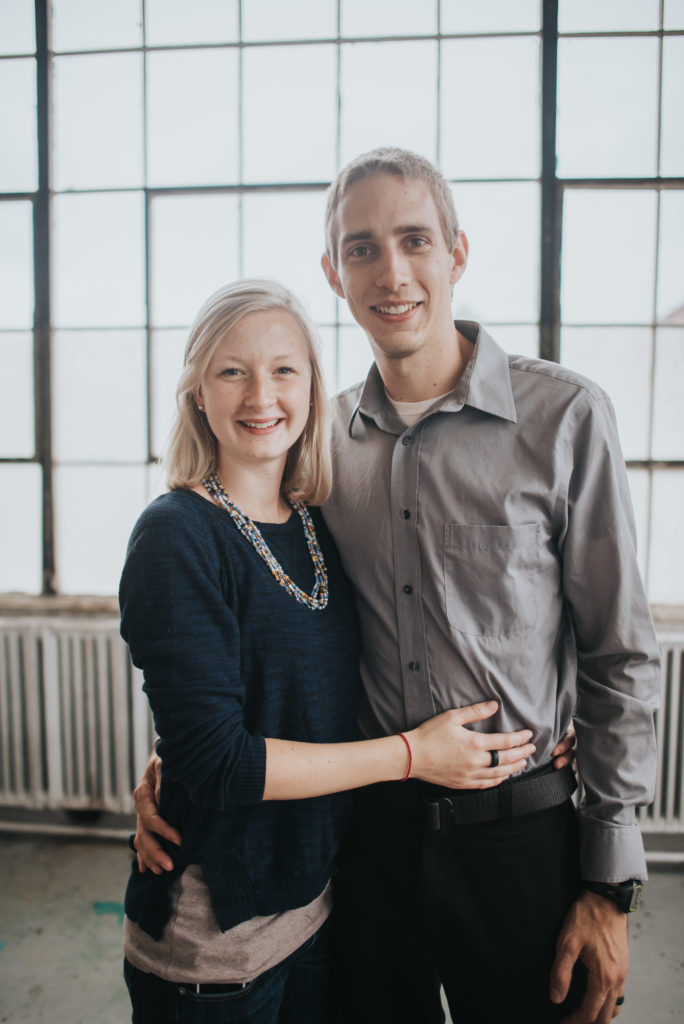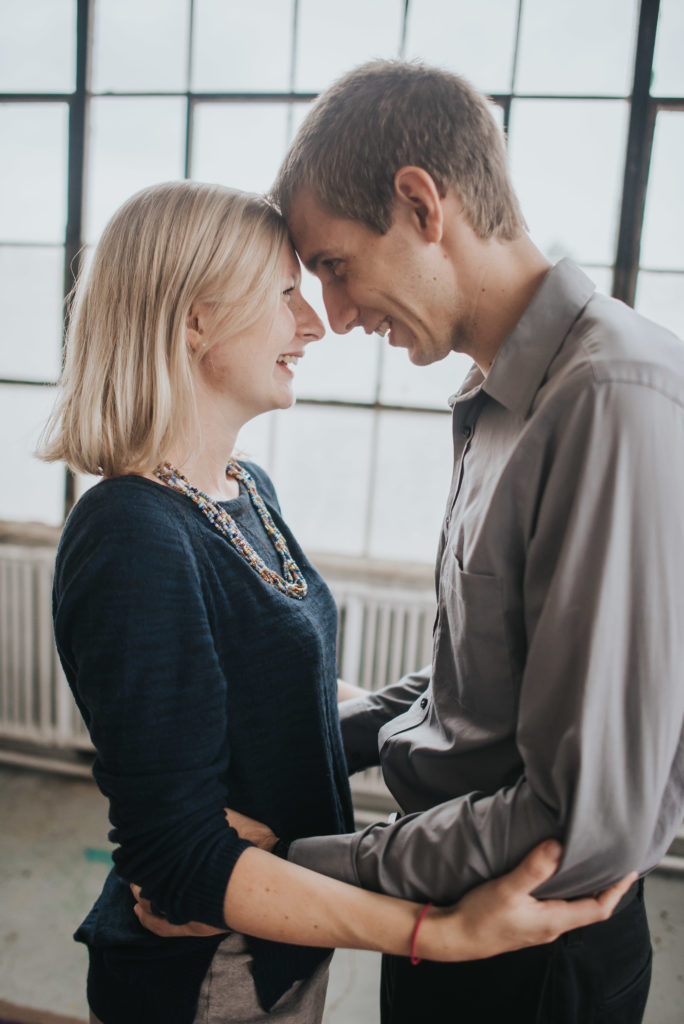 We also took individual photos of each kid, which I absolutely adore!!!
Kiah: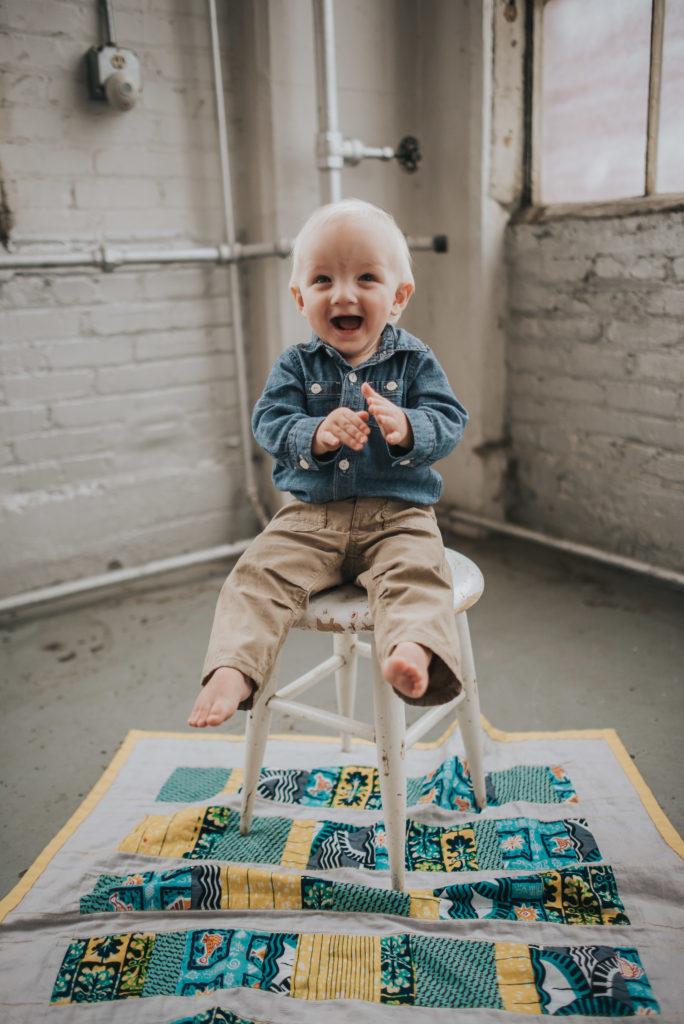 Tera: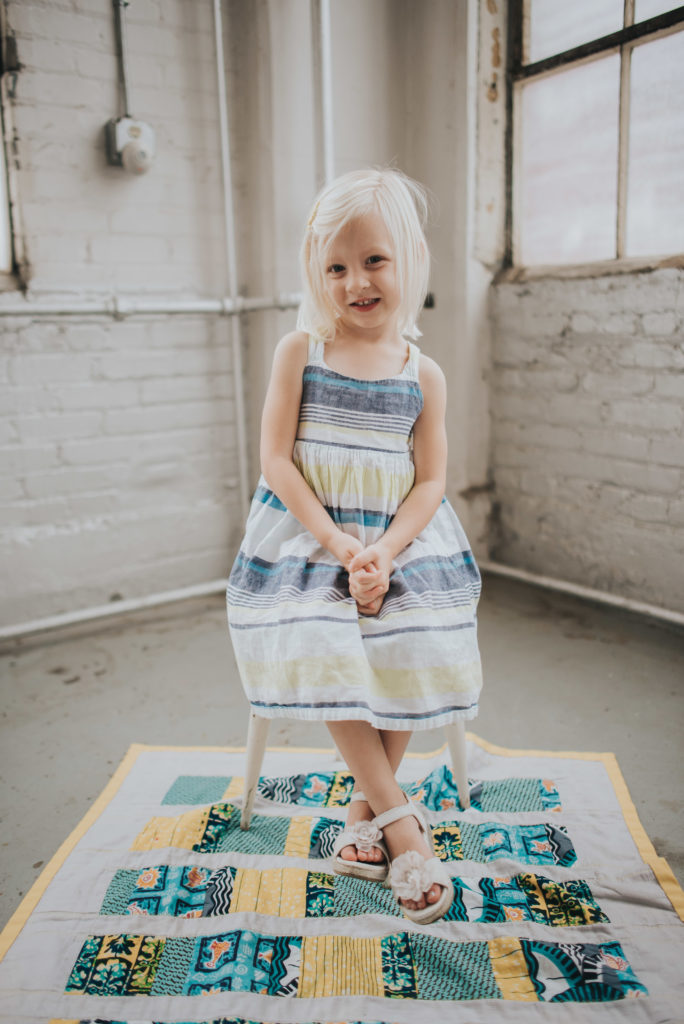 Everett: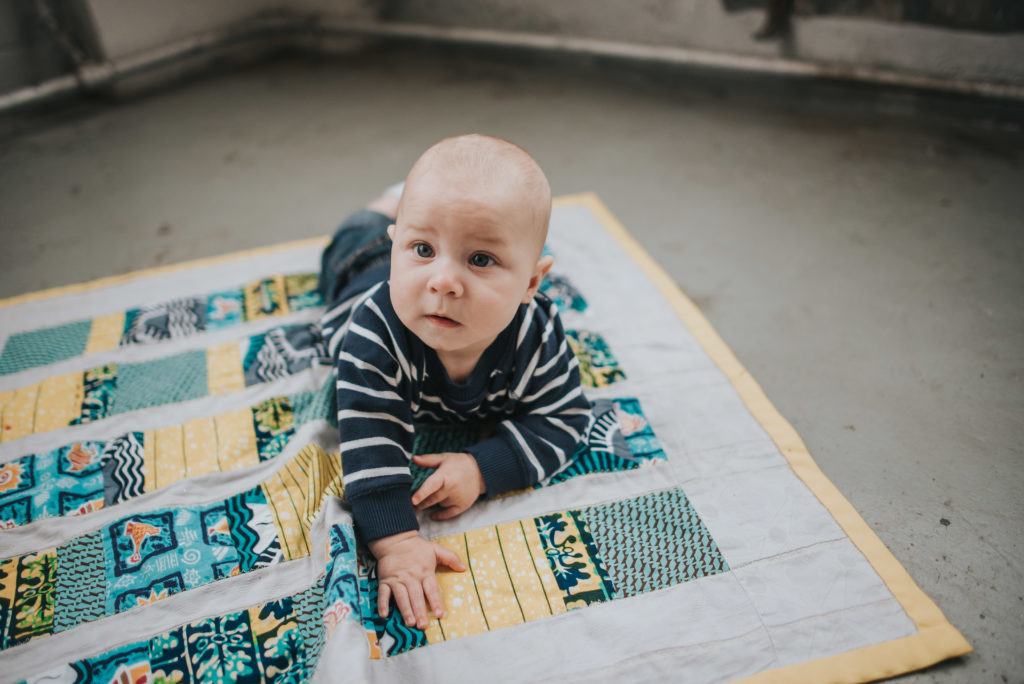 Levi: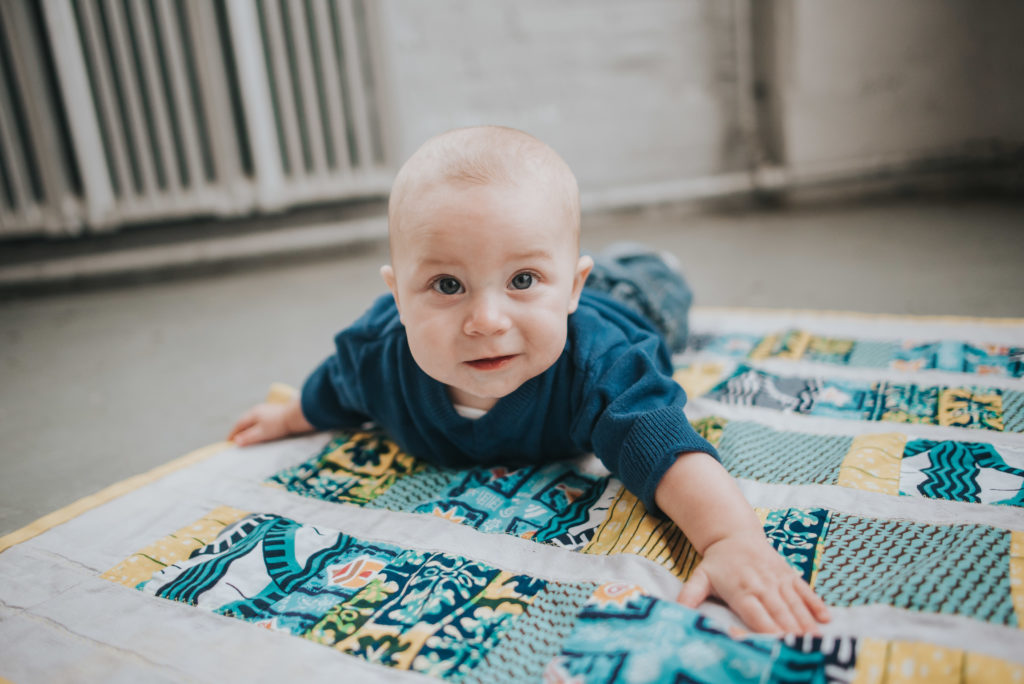 (Yes, they are identical, but Dan and Kelly have no problem telling them apart. The rest of us can figure it out after some staring and comparing. Tera, however, can say which one is which 99% of the time. I'm not sure if she's just a lucky guesser, or if she really can tell them apart better than the rest of us!)
Everybody was DONE. This is one of my favorite pictures from the entire photo shoot. Hahaha.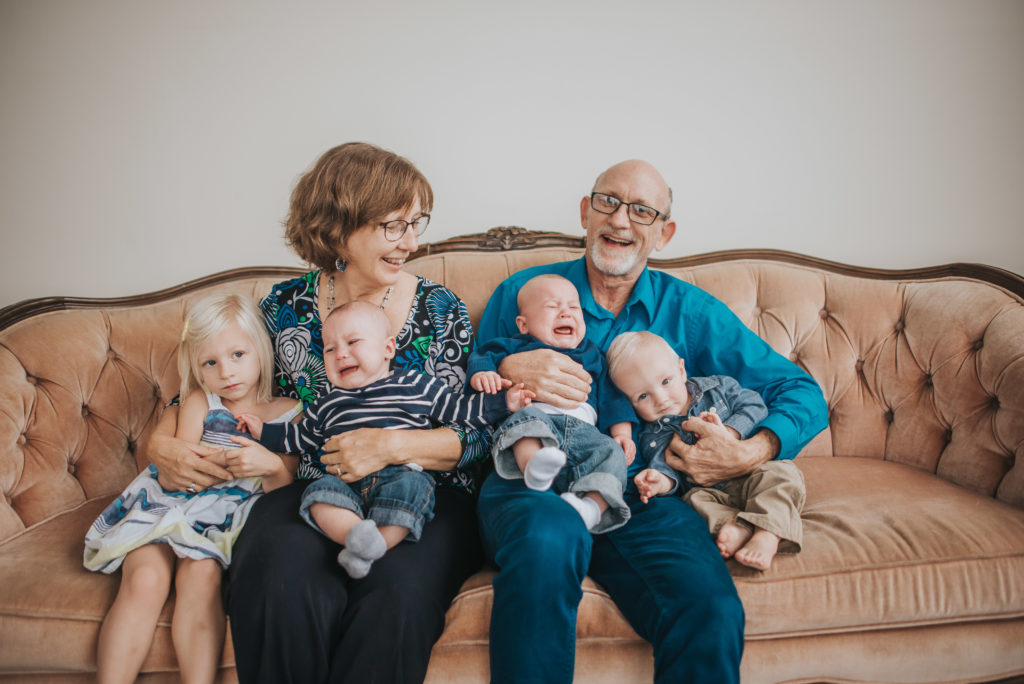 And that was a wrap!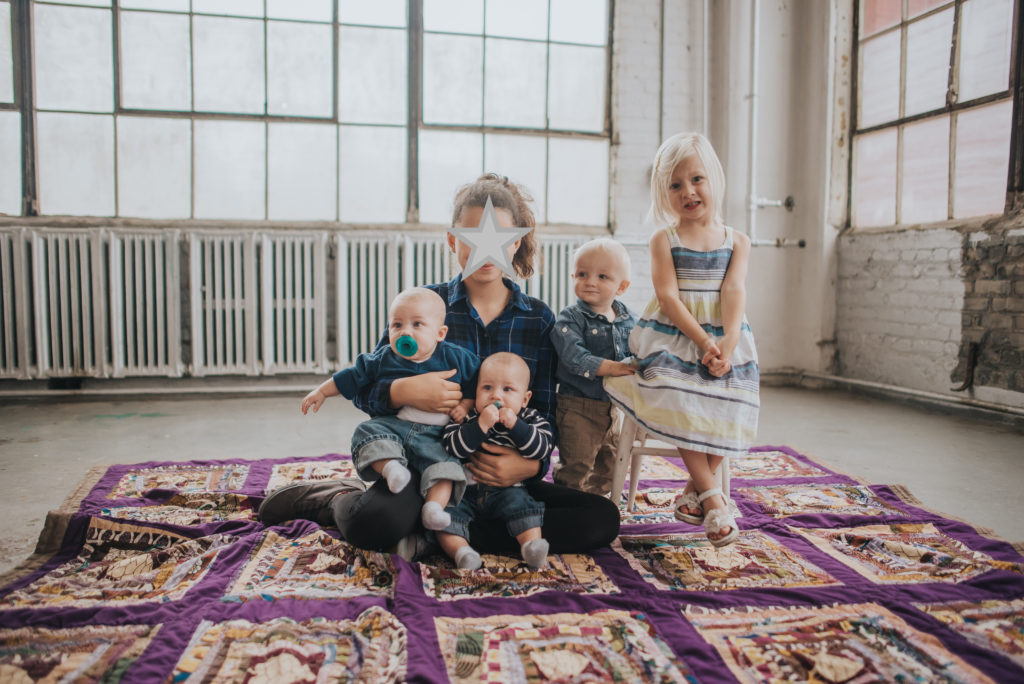 I'm going to be honest here- these photos were not cheap. They were around $800 when all was said and done. I will probably never be able to afford photos like this again, but I am so glad that we have them this year. If you have that amount of money in your budget for family photos and you are local to the Dayton area, I highly recommend Jessalyn Pugh Photography!
You guys- she was amazing. The fact that she was able to capture five kids (four of them under the age of 3), is nothing short of a miracle. She did a fabulous job not just taking the pictures but directing us, telling us what would look nice and letting us have some fun. It was seriously fun taking pictures with Jessalyn. Her package also includes a consultation before the photoshoot, the actual photoshoot (about an hour long) and another consultation after the photo shoot to go over and pick the photos.
She also does more lifestyle photography (candids for days!!), and I fell in love with some of her in-home photo shoots, which are absolutely gorgeous. She loves to make a family come alive in pictures and she very obviously loves what she does.