About a month ago, I took the kids to the Dayton Parents Kid Fest. While there, I entered lots of giveaways from local businesses geared just towards kids. A few days later I received a phone call that I had won a free month of swim lessons for one of my children! How awesome is that??
Now began the debate of which child I would put into swim lessons for a month. Heavenly is very excellent swimmer, and I felt that Aqua Tots was geared more towards younger children. Kiah is still fairly young and I would have to get in the pool with him for lessons (that's fine, just not my favorite activity)…so the lot fell to Tera!
If you read nothing else in this post, read this: We LOVED Aqua Tots Swim School!!!!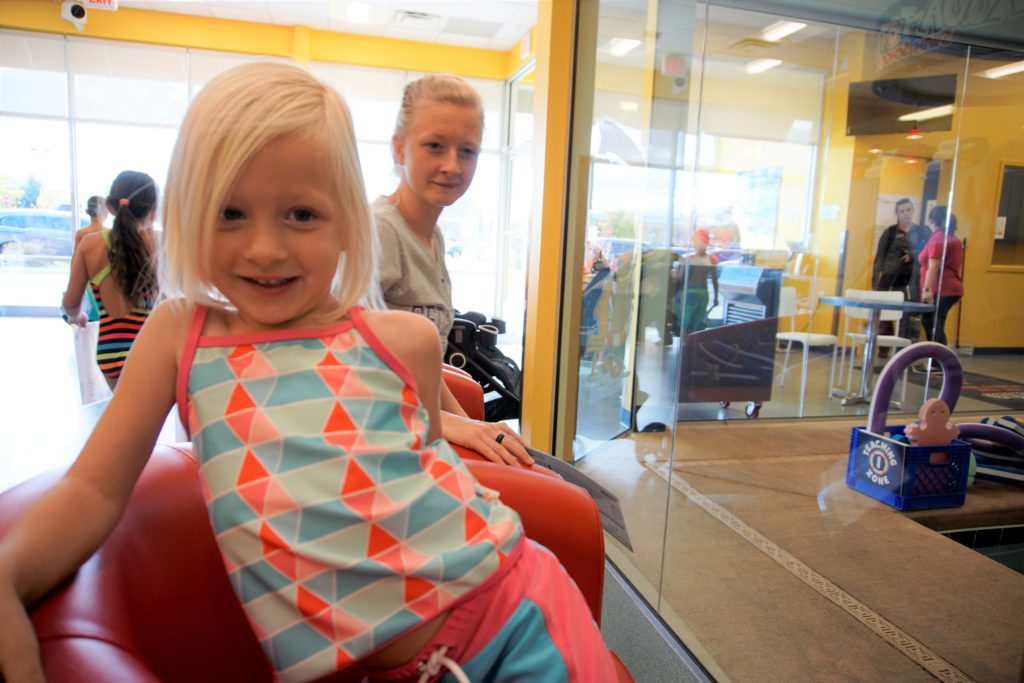 From the very moment that we walked in the door, the staff was attentive, professional and caring. The front desk ladies acted like they were excited to have us there and that always means the world to me. Within five minutes of being in the facility, they had given me a tour and answered all my questions. I was so impressed by the towel warmer/swimsuit dryer. And by the hair detangling station (and all the Moms said AMEN).
And that was even before entering into the pool area!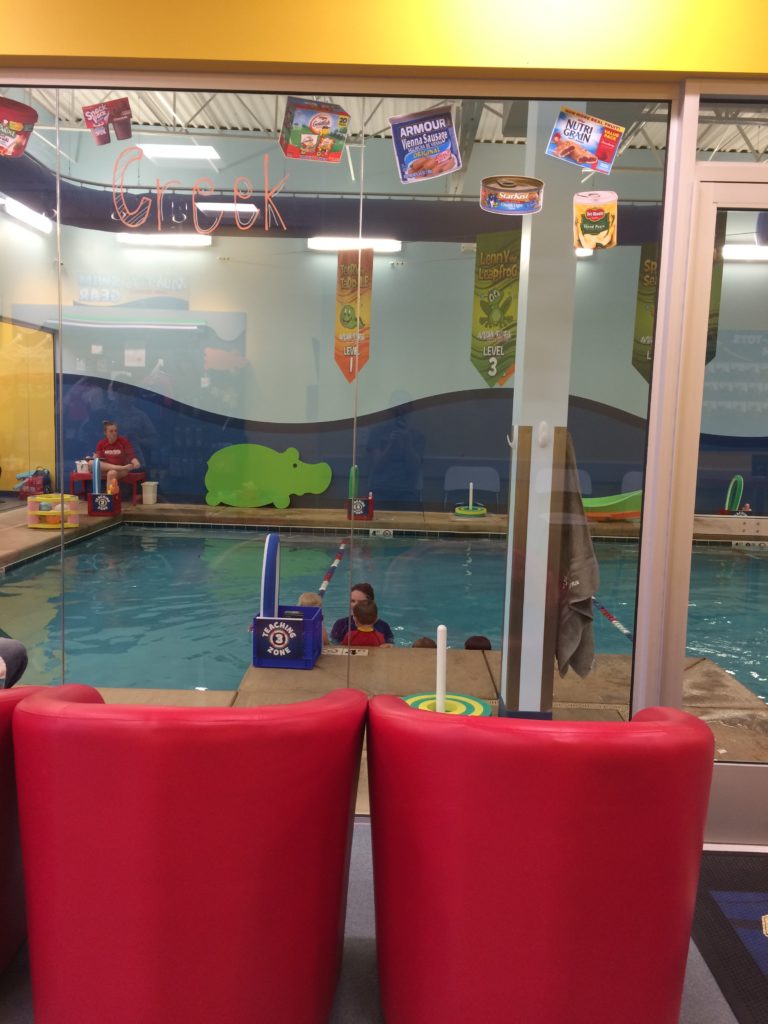 Tera was put into the level 3 swim class, which was perfect for her ability. She has almost no experience in the water so this was the beginner level for her. Aqua Tots have a simple leveling system- Levels 1-9. Level 1 and 2 are for babies ages 4-30 months and adults must accompany children into the pool with them for lessons. The remaining levels 3-9 are based on age and swim ability. For Tera's class, the teacher to student ration was 1:4, but usually only three children showed up.
Aqua Tots is a pool specifically for swim lessons, so the pool is 4 ft deep all around. The pool is in a glass enclosure and both the water and the air inside the glass is heated to 82! All of the lanes, edges and toys are geared towards teaching children water safety and how to swim.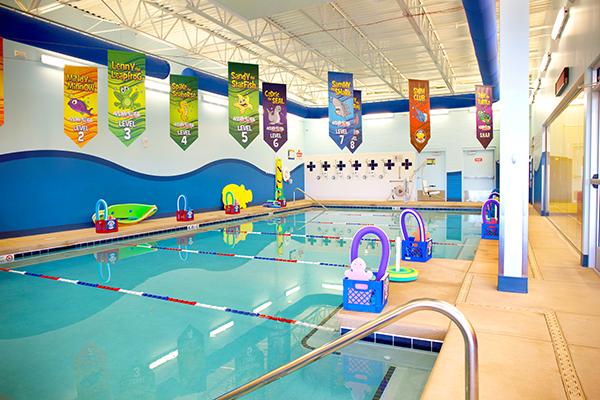 During our month of swim lessons, Tera had two different instructors and our experience with both of them was wonderful. I also observed several other instructors and have nothing negative to say about any of them. They were always excited to welcome the children into their classes and taught with enthusiasm and joy. I loved watching the instructors work with the kids! Each instructor goes through 30+ hours of training and is CPR certified.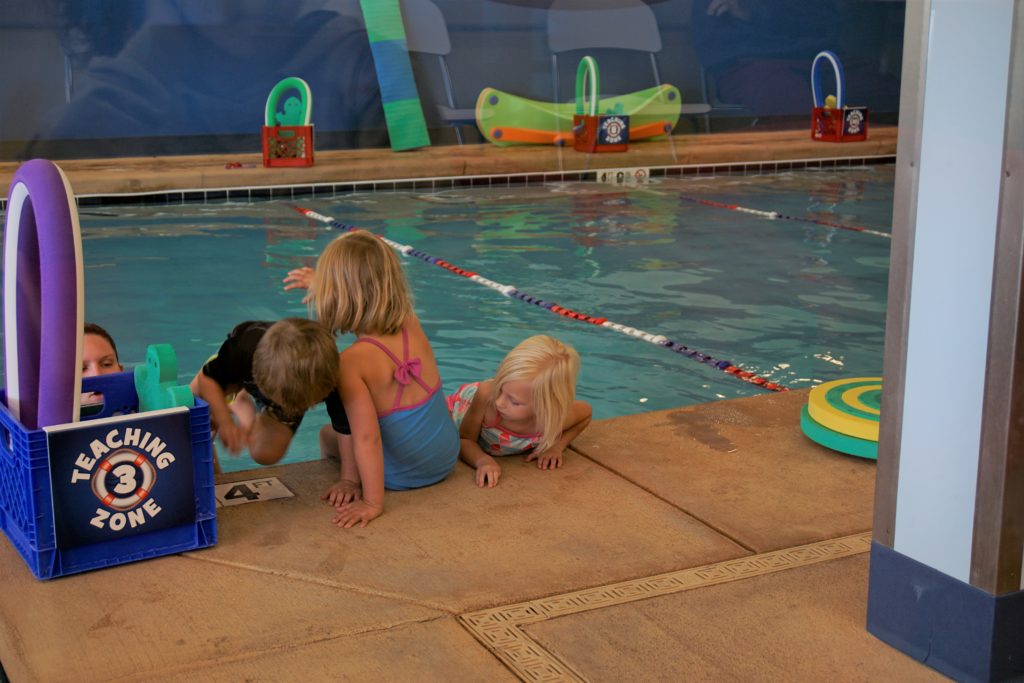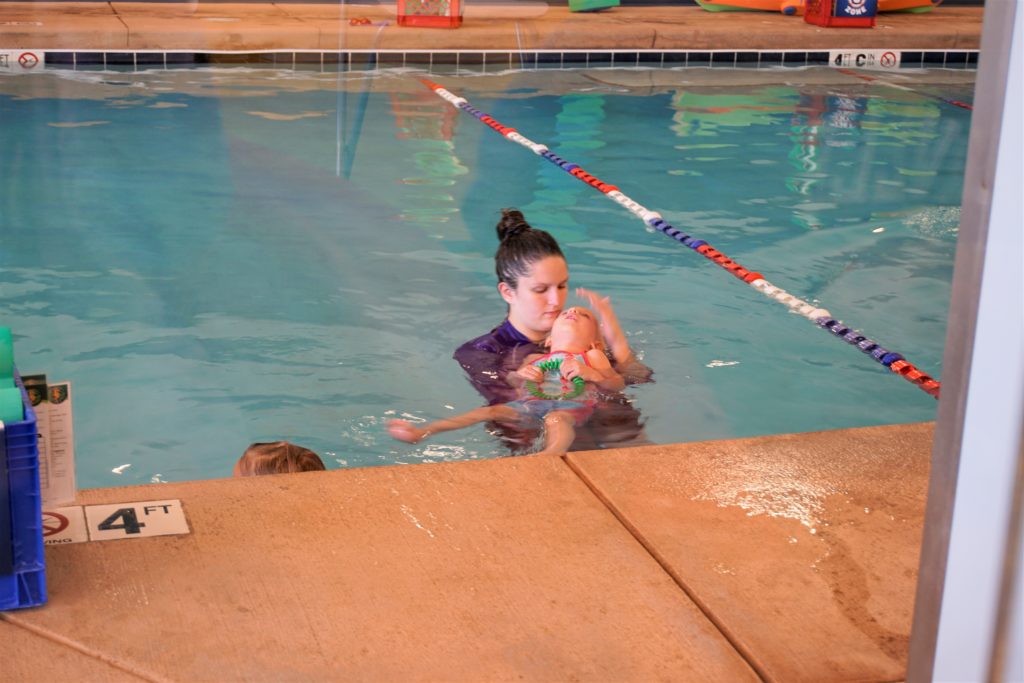 I loved the area outside the pool enclosure for parents (and grandparents and siblings) to sit and watch the swim lessons.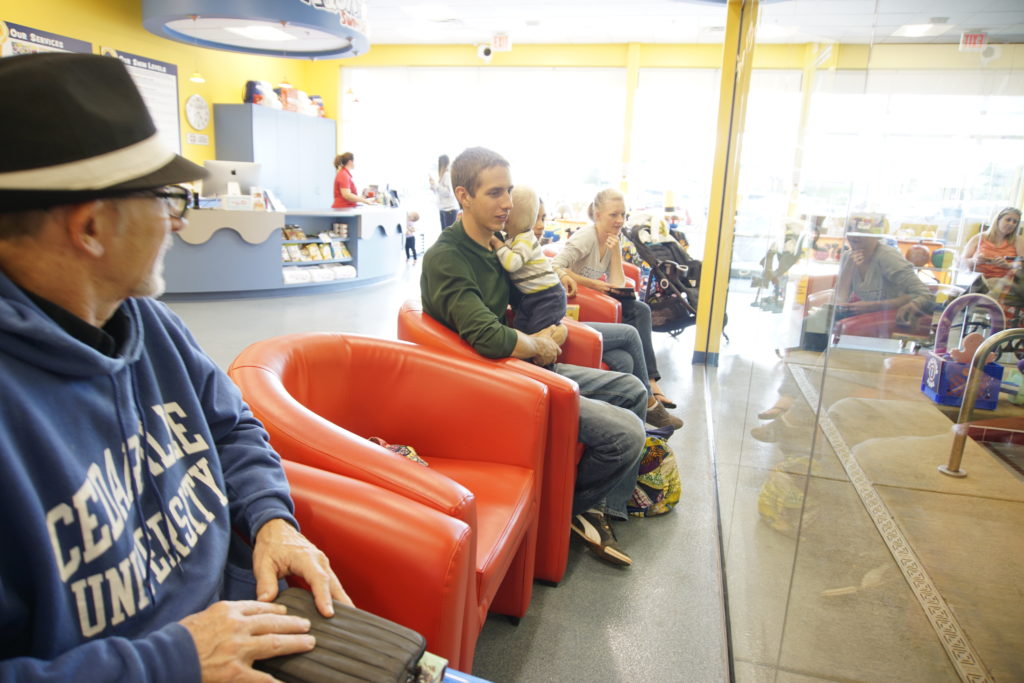 As far as pricing, I found it be reasonable, although any extracurricular activity is going to cost money. It is $80/month for once a week lessons and $152/month for 2 lessons a week. There are also sibling discounts. There is a registration fee, but they waive this fee for active duty military, law enforcement and first responders.
Have you ever enrolled your children in swim lessons? Have you ever visited Aqua Tots Swim School?
*The Beavercreek location is conveniently located next to our new Aldi. But if you live anywhere else in the country, there are lots of other locations that you can check out!