I know, I know.
December is so last year. 
Literally.
But I need to recap the books that I read in December, because some of them were so good that they need to be on your TBR (To Be Read) list ASAP (As Soon As Possible).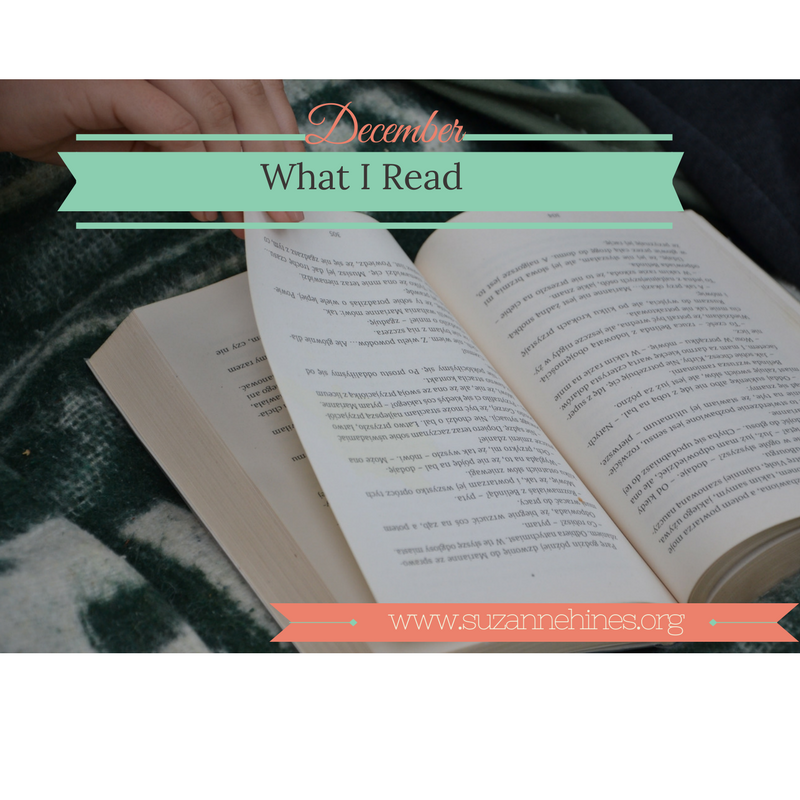 ****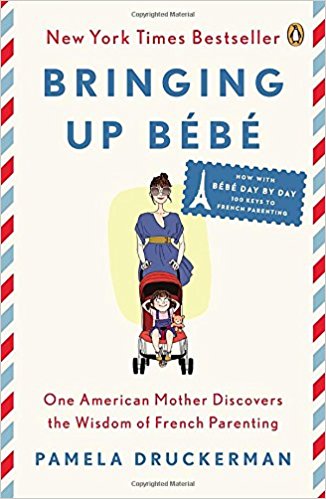 You guys, I really, really liked this book. It was fairly dense and it took me over two weeks to read through it, but I loved the nuggets of parenting wisdom I gained from this book. It was similar in many ways to one of the top books I read this year, More Than Happy. The author writes about French parenting from her own perspective as an American living in France. She first began doing her "research" when she noticed that French kids (as a whole, obviously there are some exceptions) slept through the night by month 5, ate everything on their plates at dinner and were just generally more well-behaved than typical American kids. I loved that this was not a self-help or a parenting book, but it gave me so much information that I could take or leave. While I was reading this book, Kiah had spent six weeks not sleeping through the night. I read portions out loud to Theo and we employed some of the methods to get him to sleep. Within two nights, he was sleeping through the night and has been for the last three weeks. Coincidence? I don't know, but I'll take it! Again, I highly recommend this book. It's always helpful to me to read about how different cultures parent and take on some of their nuggets of wisdom.
****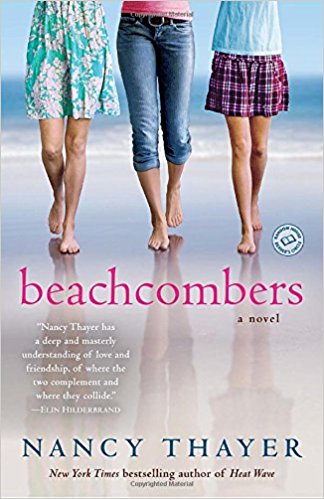 I love chick flicks. I love reading chick flicks. I hate chick flicks that add raunchy sex scenes to every other page. This book was the perfect mix of light fluffy content without the raunchy added in. The characters were well developed and the plot was predictable but intriguing. This was just the read I needed on cold winter evenings. The only thing I didn't like about the story was that the characters all jumped into bed with with the person they "loved" almost immediately. Could have done without that, but for a chick flick it was clean and I'll for sure be picking up another one by this author.
***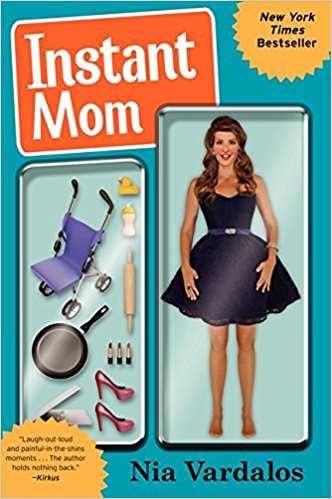 I'm so glad this book was written. I'm so glad that there is a celebrity out there taking a stand for children in foster care. I could relate to so much of what was written in this book, and I can highly recommend it to people. This book made me laugh, it made me tear up, and I hope that it gets read by millions of people and that it will open many eyes to the needs of children in foster care. Nia gives a candid look into what it is like to adopt a child from the foster care system. I really appreciated this book, and found it so very resourceful!
*****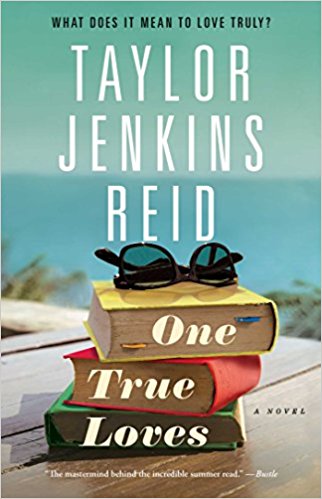 I read this book in less than 24 hours on our road trip this Christmas. I couldn't put it down because I was dying to know what was going to happen! Emma marries her high school sweetheart and is deeply and madly in love with him…until he goes missing and is declared dead. She grieves and mourns and eventually begins to choose happiness for herself again. She falls in love (again) and finds herself engaged to a man that she truly and deeply loves. And then her missing husband returns. Who will she choose? I couldn't put it down! I'm not sure I'm completely satisfied with the ending of this book, but I can't stop thinking about it even a week later, so it was a really good read! Again, I'm not impressed that everyone has to jump into bed together as soon as there are feelings…I wish that was left out.
***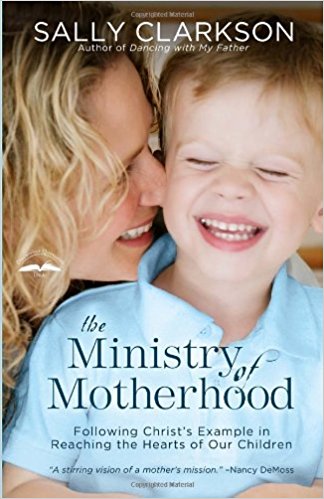 You guys…I wanted to love this book. But I didn't. In fact, the primary thing that this book made me feel was guilt! Sally Clarkson is an amazing woman and mother, and I cannot imagine how much work she has put into raising four godly and successful children. I started reading this book last year before I had an older child and I had a hard time applying the concepts to raising my tiny ones. Now that I have a pre-teen so many of the concepts absolutely apply and I felt so overwhelmed reading this. Sally Clarkson seems to have this parenting thing down and the way her children respond with maturity and love and faith is such a far cry from how my pre-teen often responds and how I often respond to her.
Anyways, I do recommend this book. It gives so many great ideas and concepts and is full of Scripture and truth. I found it to be rather overwhelming, though. I'm going to reshelve it and read it again in a year or two.
And that wraps up my reading for 2017! I cannot wait to see what awaits me in the new year in all the books on my TBR list!