I used to frown upon people who picked words for the year. So cliche.
But I did it last year, and I'm probably never going back.
Last year I chose the word "Freedom". I started the year off struggling with anxiety and some depression, and I wanted to work hard to break the bonds of that struggle.
This year as I have reflected on the year ahead, I'm going to admit that I'm a little bit afraid. It's a year of lot of dedication to Theo's job, and being a family that supports him. I am hoping that despite the difficult shift, we will be able to have fun as a family and continue in our spirit of adventure.
So, this year I have actually picked two words to represent how I want my year to go: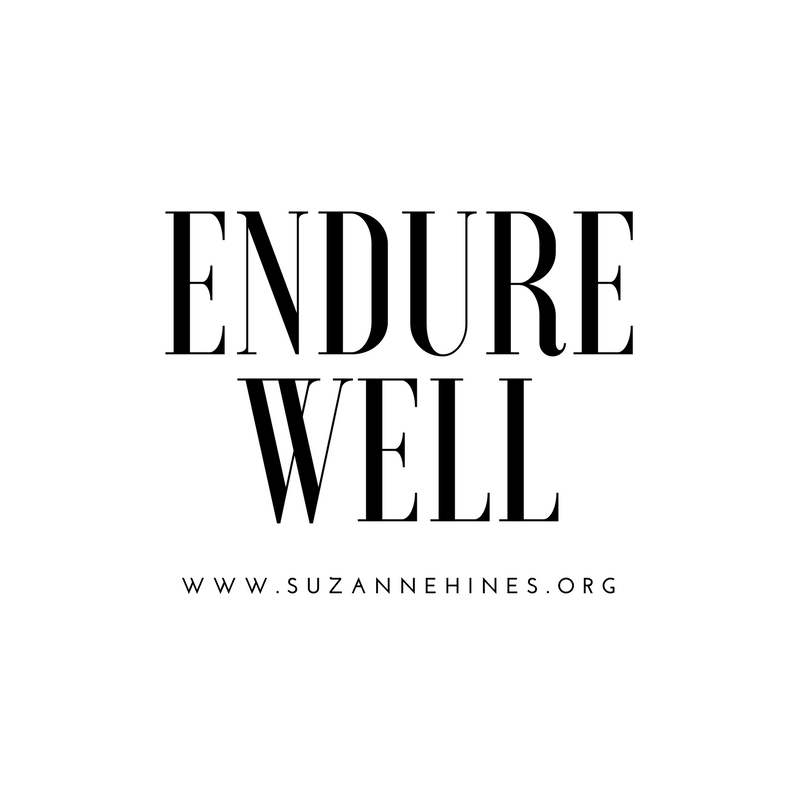 Endure: To Suffer Patiently or
To Remain In Existence.
Well: In a good or satisfactory way
Yes, I realize how grammatically incorrect my words and how redundant "enduring well" is, but it's what came to me and it is what will motivate me.
I also realize after writing those definitions how martyr-ish my words seem. Internally, it's exactly the opposite. Instead of being a martyr and complaining about Theo's shifts and our current situation in life, I want to endure his difficult shifts and our schedule well.
I want to get through this year with patience, with grace and with a good attitude, despite our circumstances.
It also plays a huge role in our fostering journey. I'm weary of the situation and tired of being knee-deep in the messy. I'm struggling to continue on this foster journey, and I need to be constantly reminding myself to endure well.
So what does enduring well mean?
A grateful attitude full of Thanksgiving
Planning fun family things and working hard around the schedules and shifts
Being consistent in attending events/church for my kiddos
Taking refuge in the Word of God
Coming out on the other side an even stronger and more Christ-like person
Becoming closer to my family through intentional time together
My verse for the year is Colossians 1:9-14
9 For this reason, since the day we heard about you, we have not stopped praying for you. We continually ask God to fill you with the knowledge of his will through all the wisdom and understanding that the Spirit gives,[a] 10 so that you may live a life worthy of the Lord and please him in every way: bearing fruit in every good work, growing in the knowledge of God, 11 being strengthened with all power according to his glorious might so that you may have great endurance and patience, 12 and giving joyful thanks to the Father, who has qualified you[b] to share in the inheritance of his holy people in the kingdom of light. 13 For he has rescued us from the dominion of darkness and brought us into the kingdom of the Son he loves, 14 in whom we have redemption, the forgiveness of sins.
Do you choose a word for the year? What is yours?