A few months ago, Theo and I had the chance to go on a date night! We don't get out often without kids, and one of the things that we always struggle with is finding things to do and places to eat that are fun but don't require a whole paycheck or a reservation.
This last date night we went on was an absolute blast. Theo took me geocaching around downtown Dayton. It was the PERFECT date for us- walking around and doing something, but still able to have conversation and spent $0!! After all that walking and conversation, we needed some good food to fill our bellies with!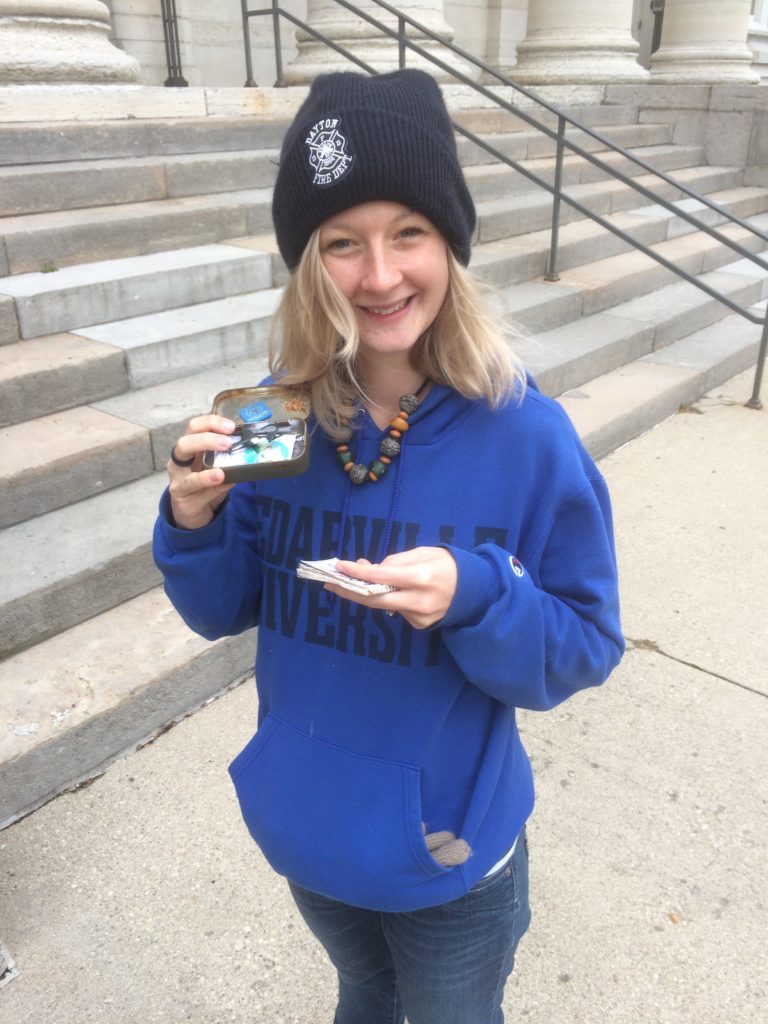 For dinner, Theo had heard some great recommendations about a place in Downtown called Old Scratch Pizza. Neither of us had ever been and I'm so glad we went!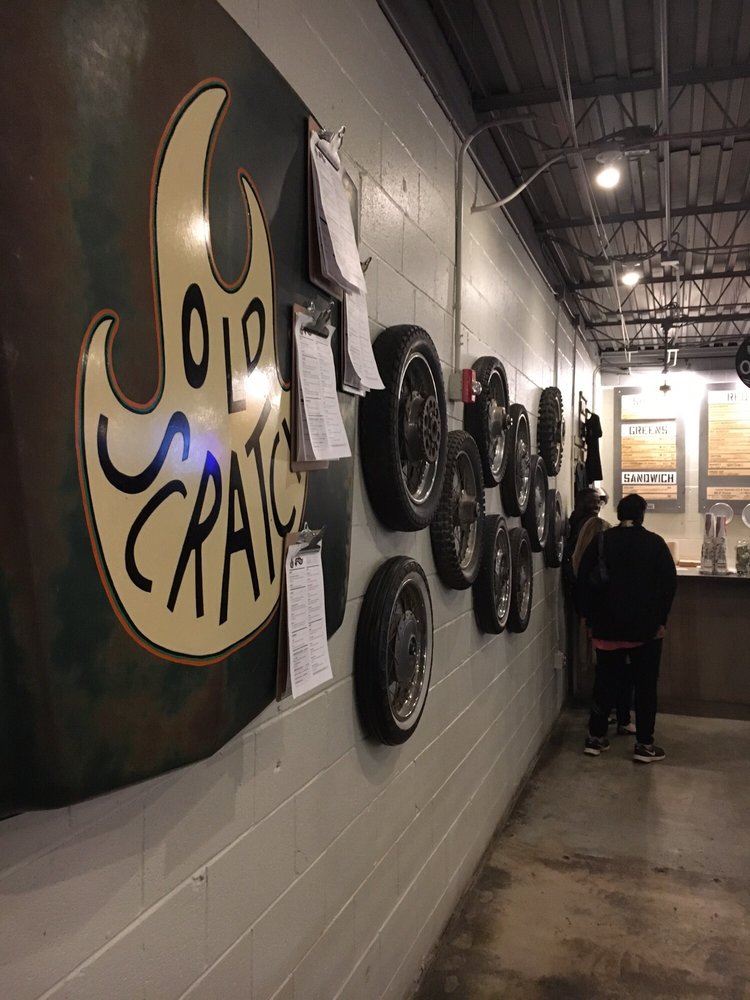 Old Scratch Pizza makes modern Neapolitan pizza- all fresh, with locally sourced ingredients. When we first walked in, we ordered at the front counter like we would've in a fast food style restaurant. That, however was the only similarity to the typical fast food style restaurant. The pizza kitchen is in full view of the dining tables, and it is so fun to sit and watch the pizza making process!
Since we went in on a Saturday night, it was fairly crowded and most of the diners were dressed in UD garb, so I assume they were about to attend a UD basketball game. Because of this, it was fairly noisy and crowded, but the acoustics were well-managed and I enjoyed people watching so much! It was SO family friendly, but also fantastic for date night or even a big group get-together.
Our food took about 15 minutes to arrive and smelled and looked DELCIOUS! Indeed, it was. So, so good.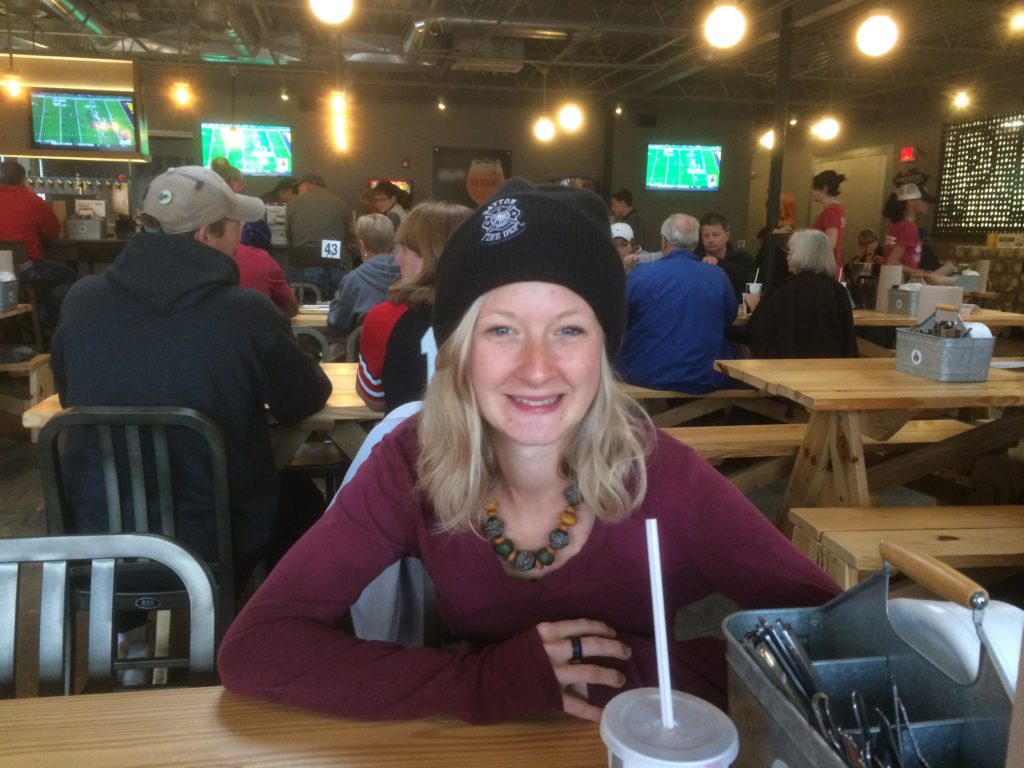 The menu at Old Scratch is creative and innovative, and contains so many options, no matter the dietary restrictions. They have vegetation, vegan and gluten free options on their menu as well as the option to make any pizza gluten free for a small additional charge. The menu has so many creative pizza options, that I can't wait to go back and try some more!
I should also mention here that they have an extensive menu of wines and craft beers. Since Theo and I rarely drink alcoholic beverages, we didn't order anything from this menu, so I can't give a full review of it, but I can tell you that it looked just as popular and creative as the pizza menu!
One of my favorite things about Old Scratch is how they give back to the community. Each month they choose a local organization or charity to donate to, called Cones for a Cause. When ordering an ice cream cone, they don't require payment, but instead suggest a donation. Every month they collect all monies from these cones and donate towards a local organization. This month is Hospice of Dayton, which provides end of life support for uninsured patients.
YOU GUYS. I can get behind this. You know any business that gives back has my enduring love and loyalty.
What about you? Have you ever been to Old Scratch Pizza in Dayton? If you haven't I can highly recommend them!!!
Old Scratch Pizza
812 S. Patterson Blvd Dayton, OH
Facebook- Old Scratch Pizza 
Instagram- oldscratchpizza
*This post is not sponsored in any way, they have no idea I'm writing this review or that I ever stepped foot in their restaurant.*
And just for fun, here are the cliff notes of my review:
Atmosphere * * * * 
We were there at peak hours, and it was rather busy and fairly crowded, but I was able to hold a conversation with Theo anyways. Clean and well organized, aesthetically pleasing and full of unique decor! 
Food * * * *
Some of the menu was so unique that I wasn't sure what I was actually ordering, but we both ended up LOVING our pizzas. SO GOOD. 
Price * * * *
Around $10-$12 a pizza
Service * * * * * 
Servers were attentive to all the needs of the customers. Even during peak hours, no one was neglected. 
Bathrooms (because I am fully convinced that any restaurant can be rated entirely by the state, cleanliness and decor of its bathrooms) * * * * *
Bathrooms were easy to find, clean and efficient.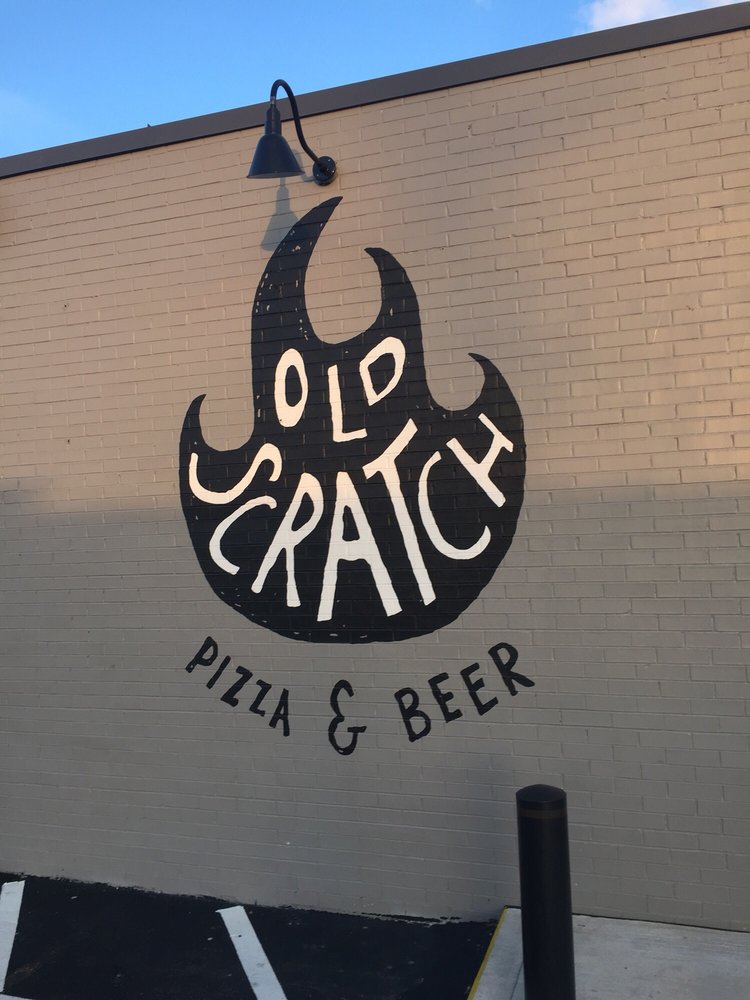 SaveSave