It's already the end of January, believe it or not! Today I'm posting my January book list, and all the books I read this month were so-so.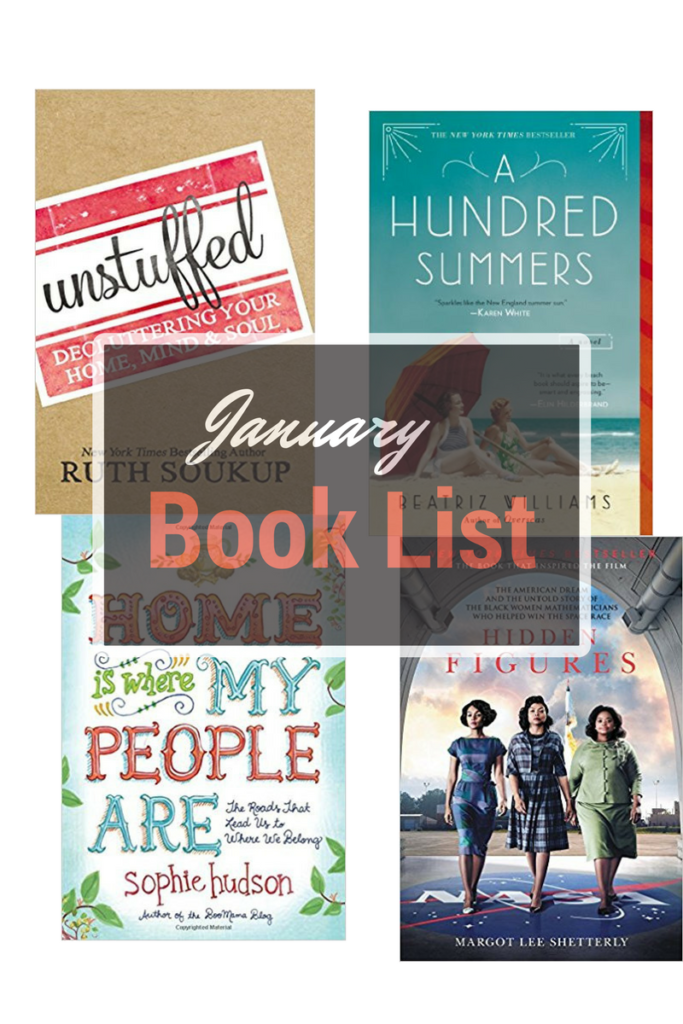 After my friend Kaity posted her super awesome stats from all the books she read in 2017, I was inspired to use my Goodreads account more because the stats they record are so fun! Stats like how many pages read, longest book read, the male:female author ratio, what time period each of the books were published, etc. I'm not math or science inclined in the least, but there is something about stats that just make me SO HAPPY.
I also joined a book club this year, and at the first meeting everyone was shelving books into their to read bookshelf in Goodreads, I realized I need to get with the times and start actually using my Goodreads!
So, if you have a Goodreads account, follow me over there!
This month I read four books, and I didn't love any of them. Womp Womp.
First up is Unstuffed. * * * *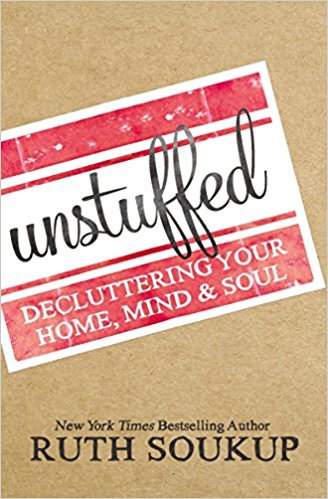 One of my favorite bloggers recommended this book and ranked it in her top 5 of the year. While I did think it was a good book, I didn't have quite the same feelings about it. The author writes about how we have an addiction to stuff, but that addiction doesn't solve any problems. We just take stuff and add it our lives until we are so stuffed that we can't operate any longer. This doesn't apply to just physical stuff, but also relationships and things that fill up our calendars. I love to run my family under the idea of simplicity, so I loved the concept of this book, but in many ways I felt that it just didn't apply to me at this stage in my life. I don't have a ton of stuff (the author was talking about having storage containers full of stuff plus two houses and I'm all ?!??! people do that?). I also don't feel like in this stage my schedule is jam-packed. In fact, I feel like I'm stuck inside the four walls of my home more often than not.
So, in the end…I'm giving it four stars. It was a good book and I could see how it might change someones life. I do recommend it to others. But I just didn't feel like I could relate to it.
Next, I picked up A Hundred Summers * * *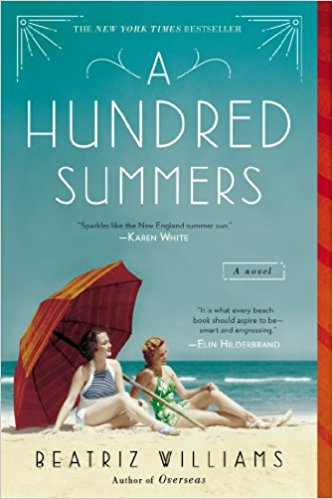 I wanted a beachy and light read in the super cold winter weeks that we have been having. Sometimes I just need something mindless to read and this was a good pick for that! It had an interesting plot point, but I didn't love it. Honestly, the whole plot made me sad. A young lady always plays second fiddle to her best friend, who happens to grow up and get her man. The young lady, Lily is internally jealous but acts like an adult. There are various other characters, and one young daughter who we are led to believe is Lily's child…but we find out other things about her later in the story. I know, my review explaining it is terrible, but that was the plot. It did keep me entertained enough to read it, but it was a bit far-fetched and after finishing it, I just felt meh. It was fairly clean and I do applaud it for that!
Home is Where my People Are  * * *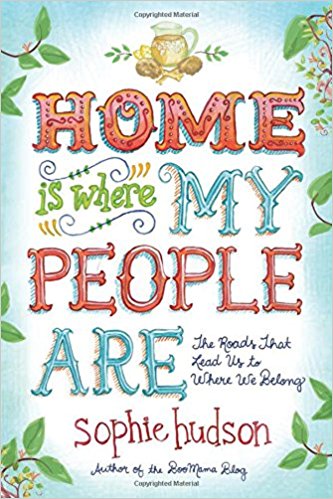 I gave this book three stars because it just didn't draw me in. This is the first Sophie Hudson book I've read, and I will certainly be going back for some more of hers because I love her writing style and the heart that she portrayed in this book. However, I just felt like this book was written for her friends, and not for a random Mom in Ohio. This book is basically a tribute to everyone in her life who has brought her to where she is- the people, places and events that formed her heart and her following of Jesus. There was a couple times that I was nodding my head and feeling like I could relate, and there were many times that I just couldn't relate and I wasn't sure what she was referring to (perhaps its the age difference, the fact that she was raised southern and I was raised a missionary kid). Overall, it was a fine book with nothing wrong with it, but it just didn't do much for me.
The fourth and final book that I read this month was Hidden Figures * *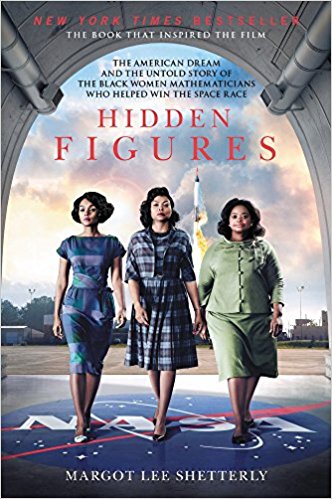 I cannot believe that I am giving a book that contains this much history a two star review…but there it is. This book was a lot of scientific sludge that I felt like I was reading through mud. Honestly, I skimmed a lot because I just couldn't understand what the mathematical and scientific principles meant. Other reviews described this book as a textbook, and I completely agree. There was no plot surrounding the four women who made up the main characters of the story, and after reading this 300+ page book, I still don't know who the four women were (of course, that is also because I skimmed). HOWEVER, this story is incredible. And I'm so glad it was written, published and that much of the world is enthralled with these four African American female scientists who helped in both WWII and the space race.
As I looked up this book on Amazon, I found a few other options for this story that might be a better way to take it in. There is a Hidden Figured Young Readers Edition, a Hidden Figures Picture Book, and a Hidden Figures Illustrated Edition. I haven't looked at any of those in person, but I do highly recommend the story in and of itself. Just not this particular textbook version of it. Also, if you have not seen the movie…that is one that I HIGHLY recommend.
I cannot believe I just gave a book a two star review AND said the movie was better than the book.
So, that was my January reading list. I'm not off to a very good start, so next I'm going to pick a book that I really, really want to read and get into it! Here's hoping February (and the rest of 2018) brings me better reading choices!
What are you reading lately?
SaveSave