Happy Monday! I didn't write much last week…there was no good reason, I just didn't feel like writing, so I didn't. It's very freeing to live like that.
But I'm back again today with a local review that I'm excited to share about!
Last Tuesday we had the chance to visit Get Air in Huber Heights.
(But this is a chain so you might have a Get Air near you, even if you aren't in the Dayton area!)
(I will put a disclaimer here that this is NOT sponsored- they don't have a clue who I am and I am just another regular paying customer).
The first thing we had to do when we walked in was fill out a waiver form in case of injury. It had to be filled out for each participant. There is an option to fill it out online before getting there in person, and I highly recommend this as it took awhile to fill out all the waivers.
For the five of us on a Tuesday afternoon, we ended up paying $56. Here was the price breakdown:
Over 46″ – $12/hr
Under $6″- $7/hr
Socks- $2.50/pair
The employees at Get Air were kind, but they could have been a bit more helpful. No one really told us what we were or weren't allowed to do, what features they had or why we randomly got two hours for the price of one (I found later that Tuesdays are 2 hrs for the price of 1). They had referees walking around all the trampoline parts, so I could have easily asked, but I didn't feel like I was driving up to Chick-fil-A, if you know what I mean.
(Chick-fil-a employees are known for going above and beyond).
Now that the unfun part was over, it was time for the fun part: Getting Air!!!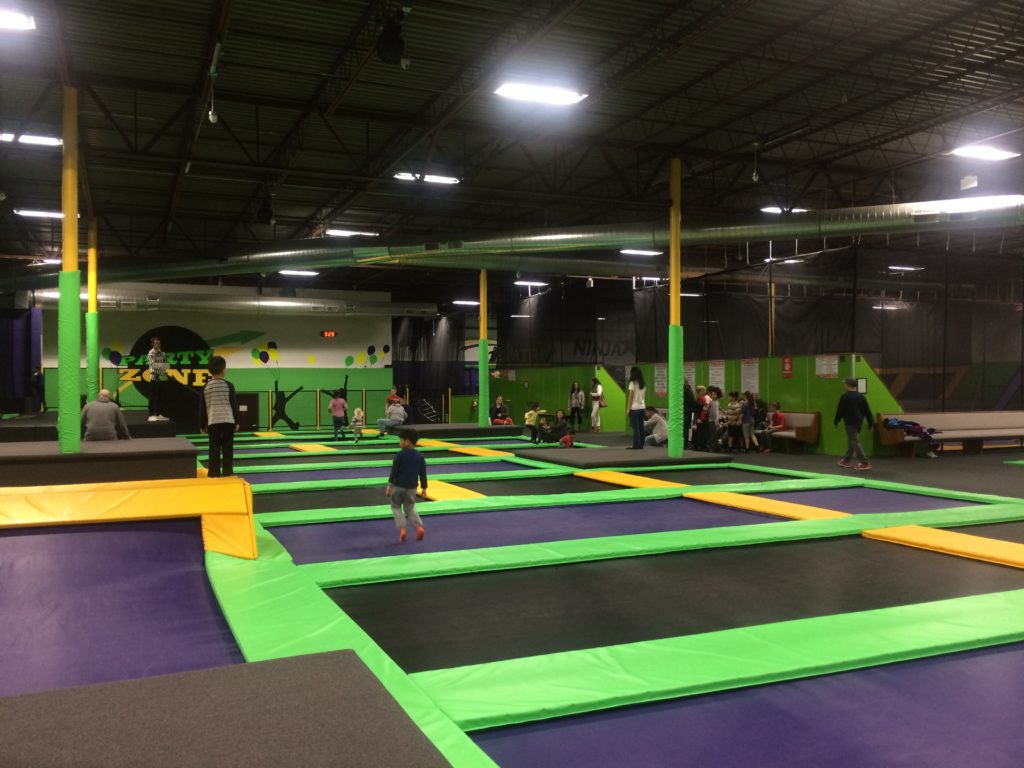 The place is one big room full of trampolines. There is jumping, jumping blocks, basketball hoops, foam pits to do flips into, slack lines, floating surfboards, dodgeball courts, an American Ninja Warrior course and a kids area.
The kids area was over in a corner and had a foam pit, a climbing wall, several trampolines and a super fun slide. Otherwise, it wasn't much. At first, we though that the kids under 46″ HAD to stay only in the kids area, and it was very frustrating. Then we realized that the kids can go wherever, but the kids over 46″ aren't allowed in the kids area. That made so much more sense.
We had an absolute blast, and I would for sure go back again, now that I feel like I know what to expect!
We got there right at 3:30 on a Tuesday, and we had most of the place to ourselves. There was probably 10 other kids in there, and it's a huge gym so that didn't seem like many. Right around 5:00, the place got PACKED. It got pretty crazy, pretty fast. For that reason, when I go again, I will make sure that its not on the weekend and not after 5 pm.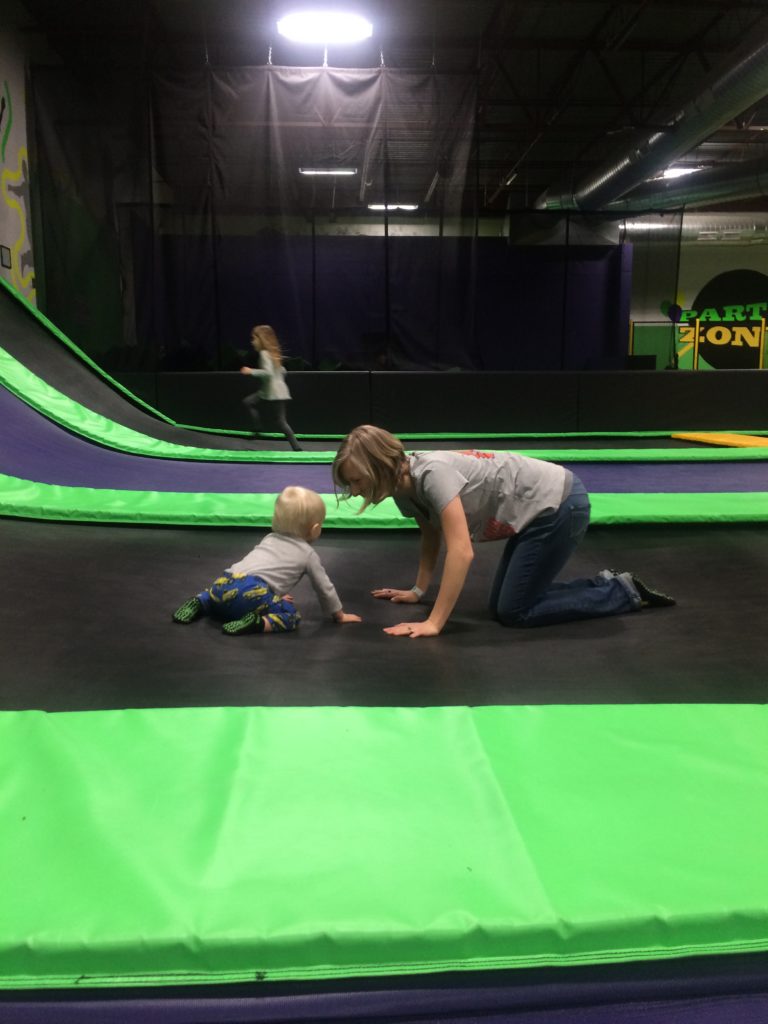 If I only had younger kids, I don't know if I would say the price is worth it. I feel like my little ones would have just as much fun going to the park…for free. However, for kids over 6, this place is worth every penny. It's seriously so fun. It was fun for all of us…but it was not worth the $7 we paid for Kiah if I just had Kiah. Does that make sense?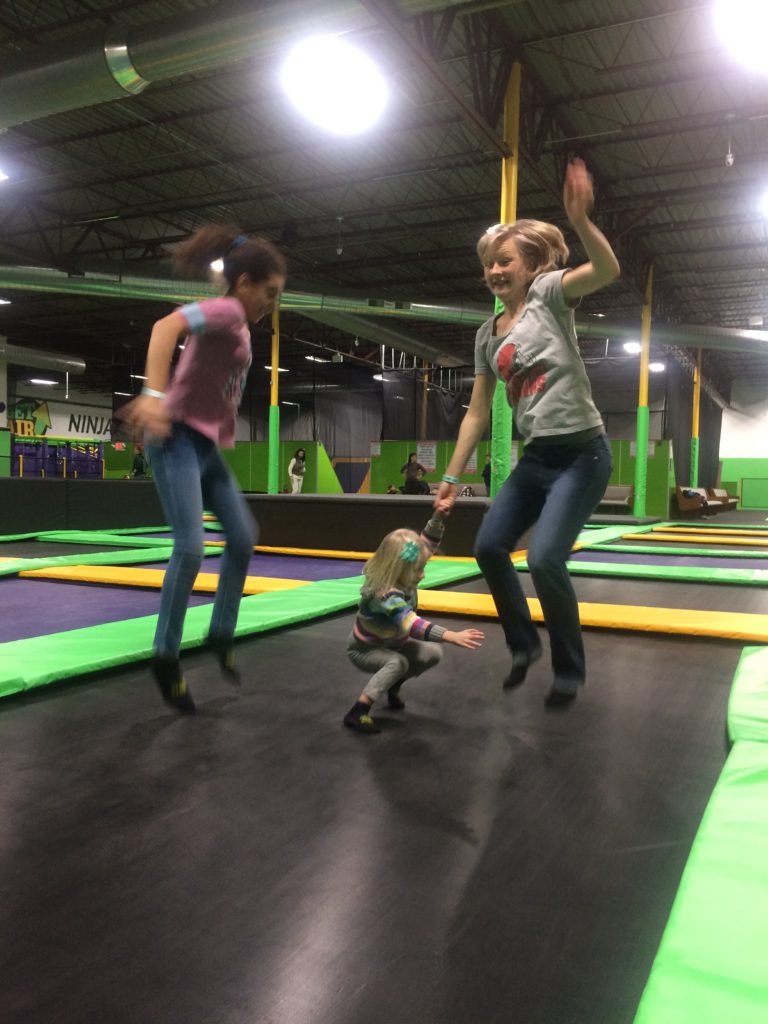 Can you tell we had a blast??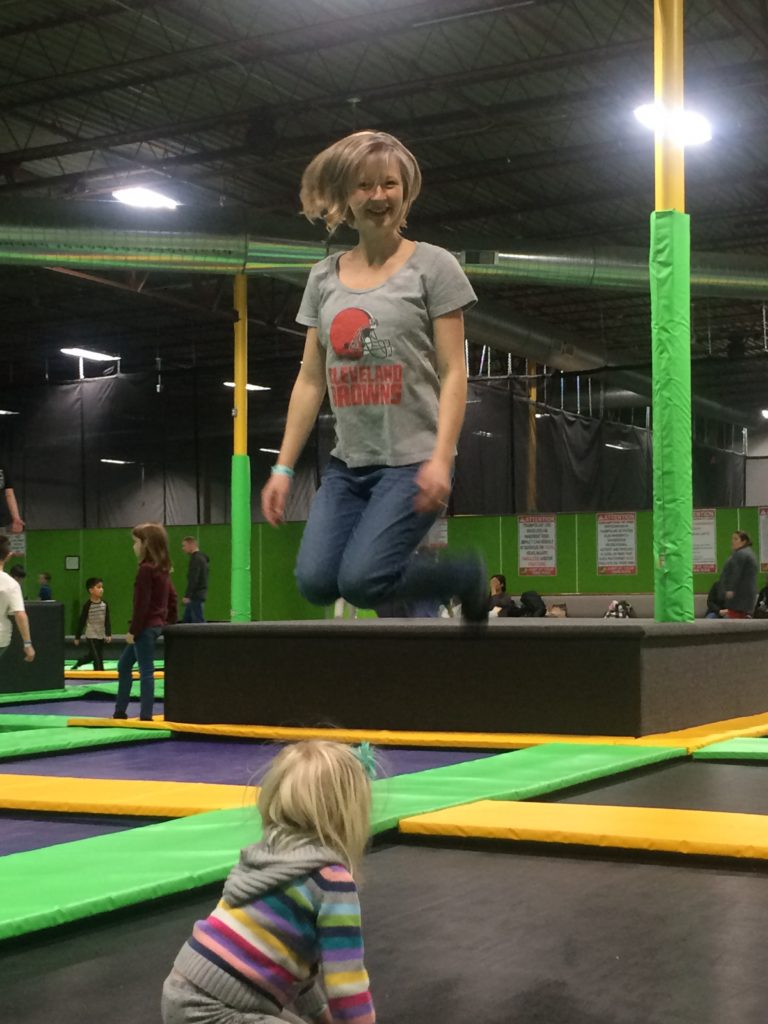 They over deals and discounts frequently, and Groupon seems to have quite a few Get Air coupons! On Tuesdays, jumping is two hours for the price of one, and on Monday nights they have a family discount. They also provide a military discount of 20%, and when we asked they also honored that for law enforcement (although the lady working the front desk forgot to give us the discount).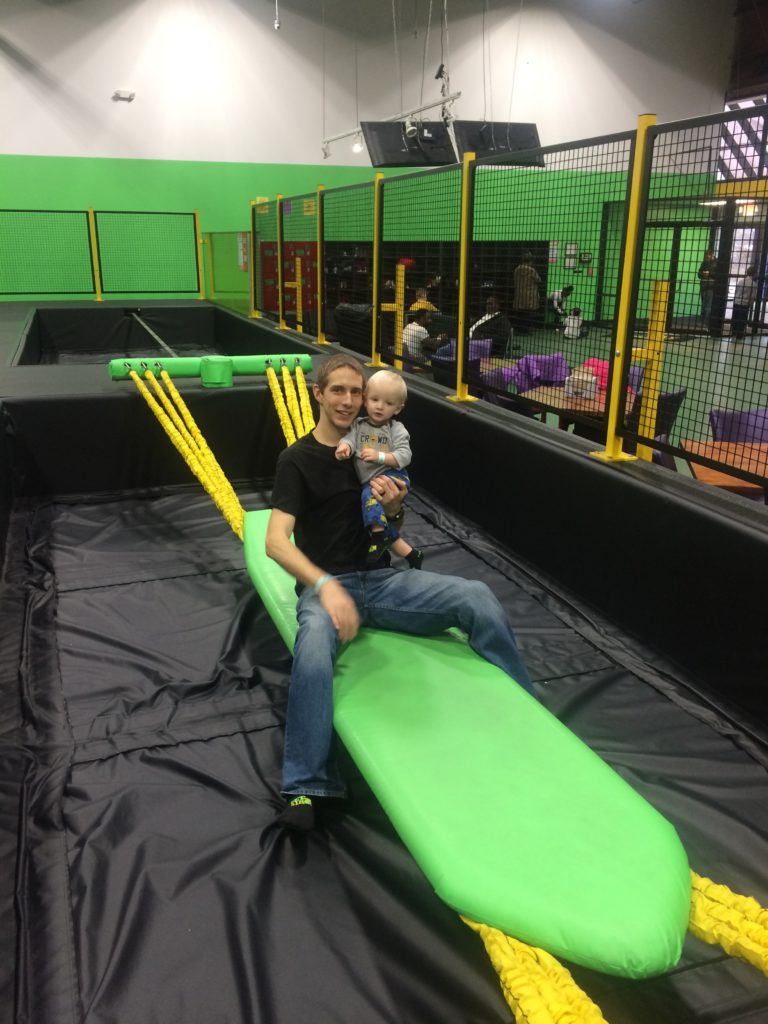 We will for sure be heading back to Get Air sometime soon (or whenever it is in the budget!). It was SO MUCH FUN! Thankfully, now that we have purchased the socks, we don't have to buy those again…because those are worth their weight in gold!