I had plans to write all about Spring Break today.
We just came off of 10 days of NO SCHOOL in our household, and I had some big plans that I knew would just look fantastic in a blog post!
Until real life happened.
And we.did.nothing.
Spring Break was not only underwhelming, it was downright…horrible.
I don't know about other foster homes, but ours falls into a state of mega disrepair when we have any day that is slightly off routine. Having 10 days off a routine is just a disaster. I remember when I was a kid and when I was bored I would just find stuff to do. Sure, I complained to my parents a lot but they never provided any entertainment for me, and I eventually I would find something to do. This is not the case for Heavenly. She has a really hard time finding anything to do, and relies 110% on me to entertain her (I don't.). I'm telling you, Moms, we all look forward to the day that our kids are old enough to not follow us around to every room of the house. Well, my friends…if I am ever to get up and leave the room, I have three children who follow me. Two who are young, and one who is much older. It can make for some challenges.
Spring Break started off well enough, and we had big thoughts/plans, but then the kids came down with some sort of crud, and we spent five days on the couch watching TV. Not at all my cup of tea or my desire for my children, but I guess it is what it is.
Spring Break by the Numbers:
6 full days off school
10 full days of Spring Break
2 (successful) sleepovers had by Heavenly!
1 Butterfly Garden visited
1 Easter Sunday celebrated
5 days sick on the couch
2 entire boxes of Kleenex used
12 approximate movies watched
1 bedroom wall painted
8 days during Spring Break that Theo spent at work
3 fun all-day adventure plans cancelled due to illness
I did manage to snap a few pictures at the butterfly garden and a few of Heavenly's room painting. We didn't get nearly as far as we wanted to and still have the other three walls to paint and some furniture to rearrange as well as just some general updates in other things. I wish I had more to share about our Spring Break, but sometimes things are just a bust!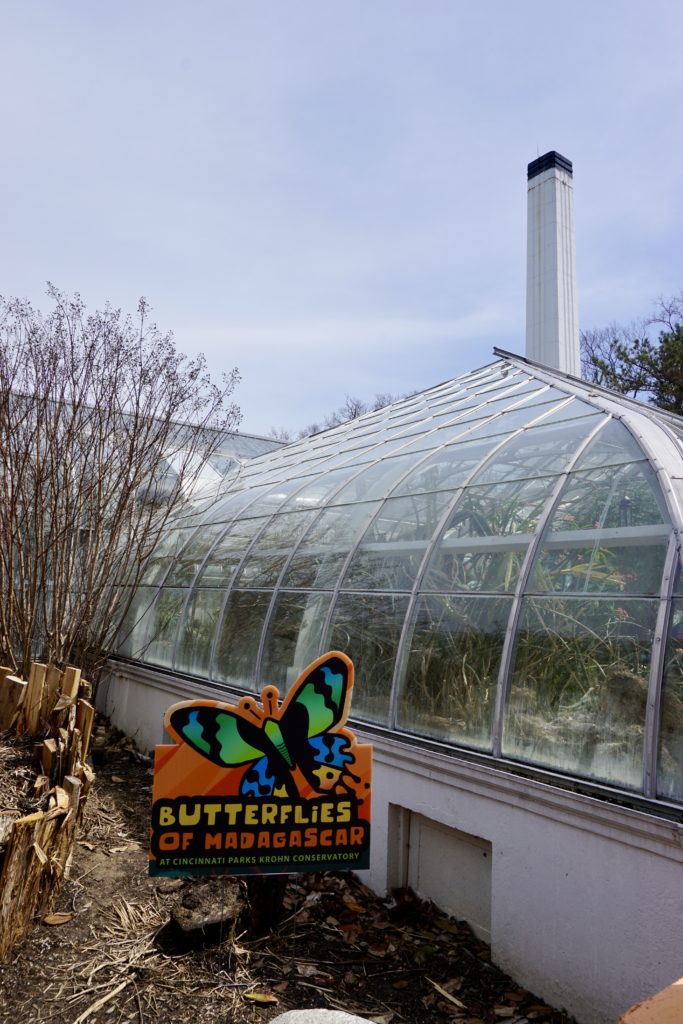 I decided to be a brave and fun Mom and drive all the way to Cincinnati to visit Krohn Butterly Garden.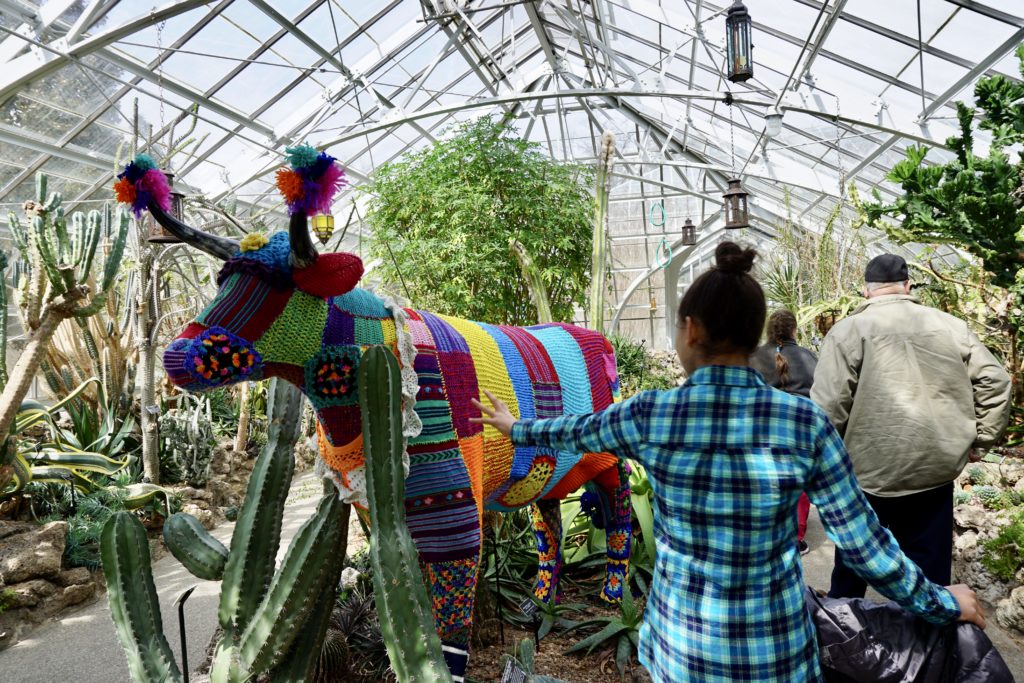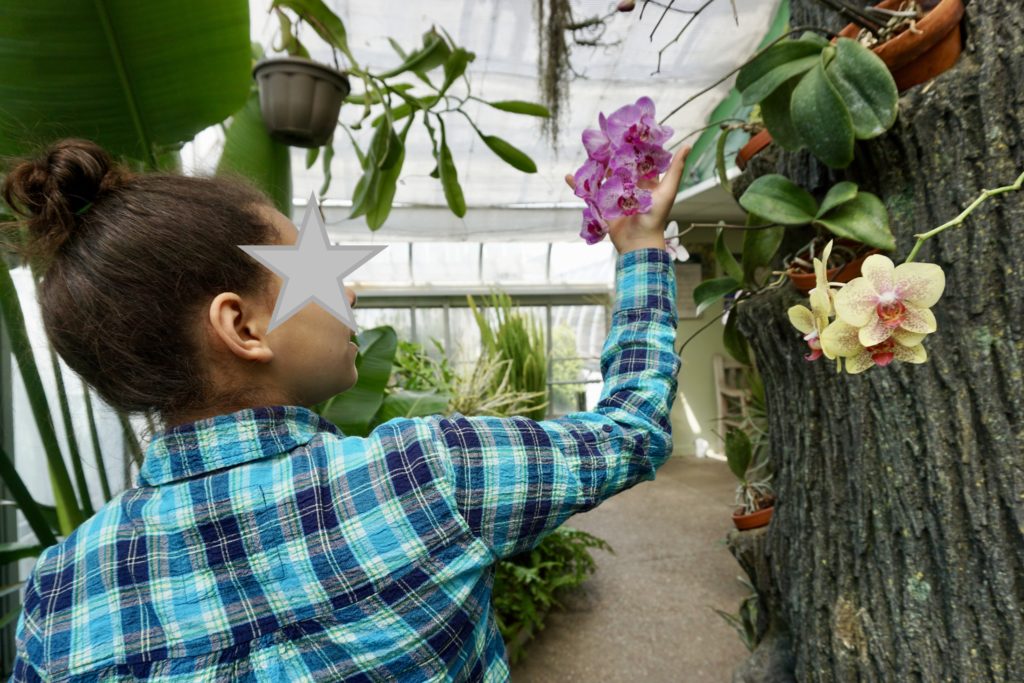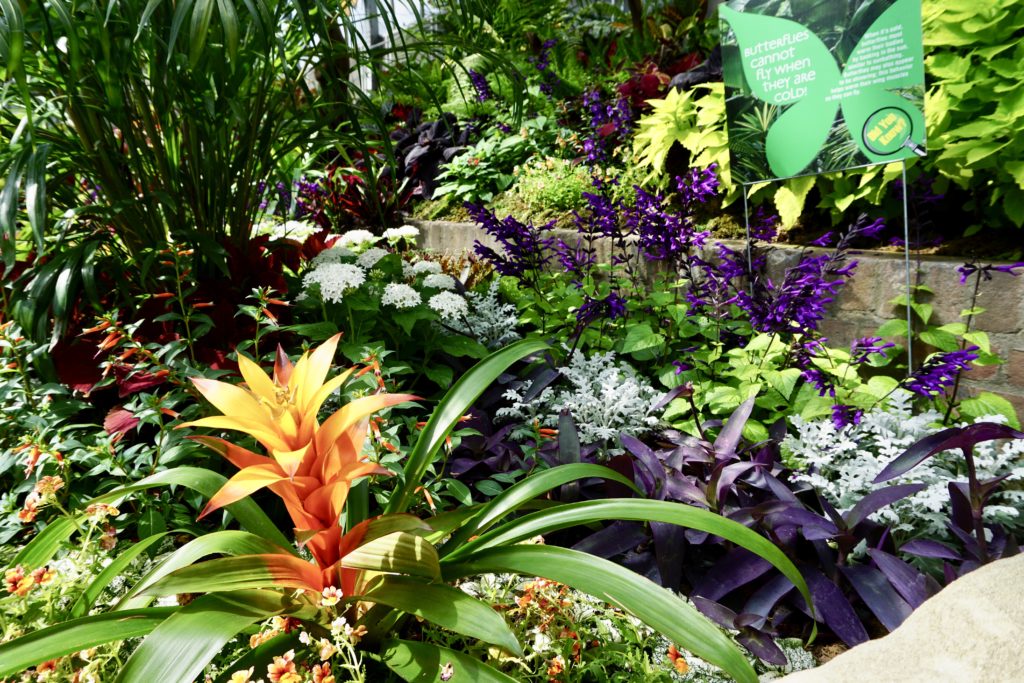 It was a photographers dream, with so many vivid colors and fun plants.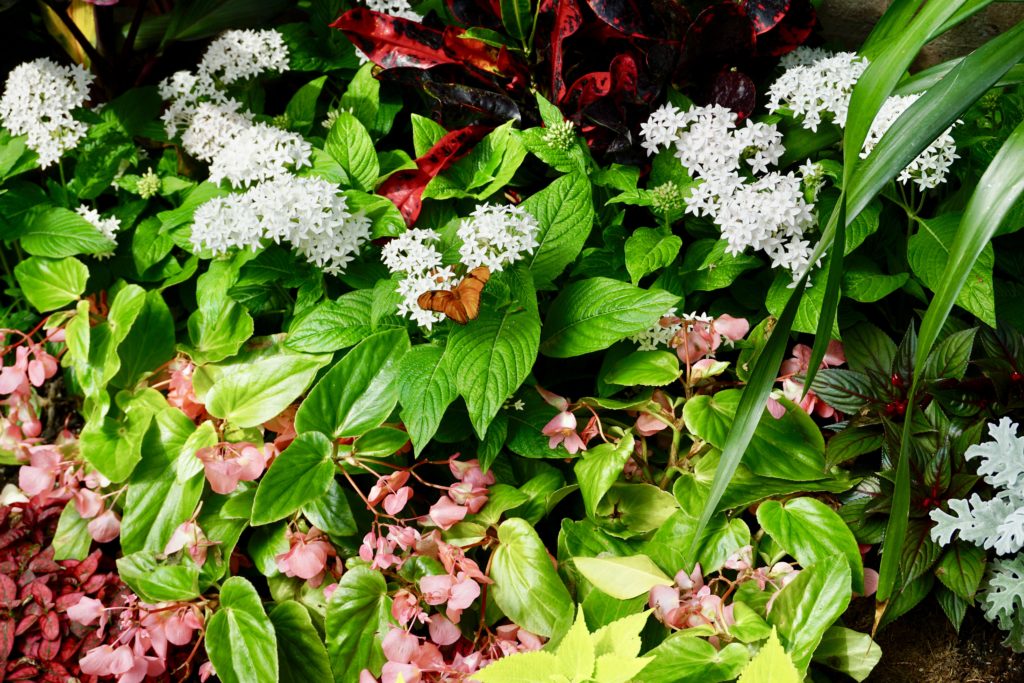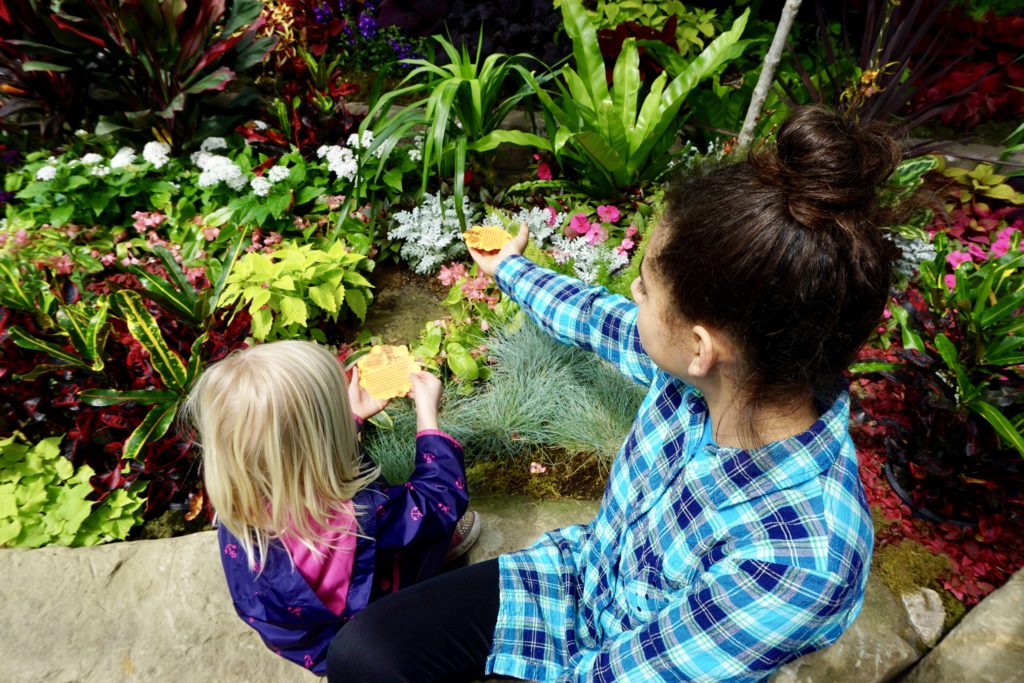 Heavenly spotted this old couple who were so cute. The old lady had a butterfly land on her, and her sweet husband pulled out his phone to snap a picture….with his flip phone. Heavenly thought it was adorable and hilarious.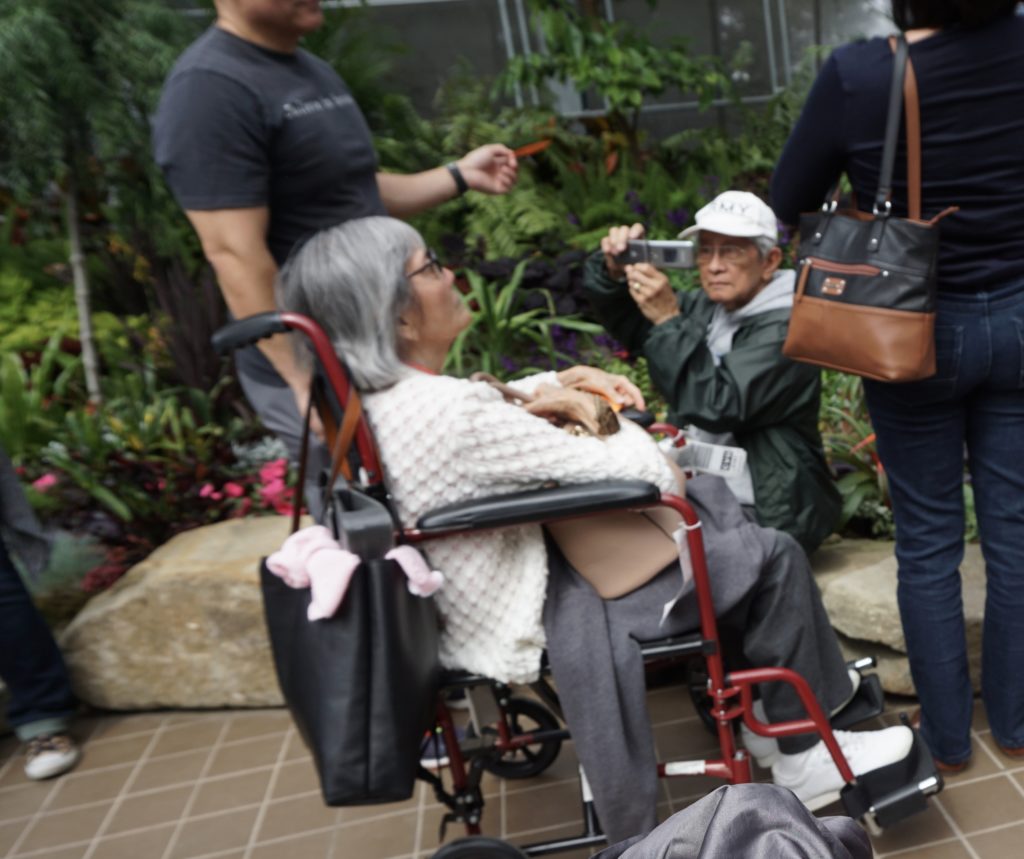 Unfortunately, the rest of SW Ohio also thought it would be a fun destination for the day and it was CROWDED.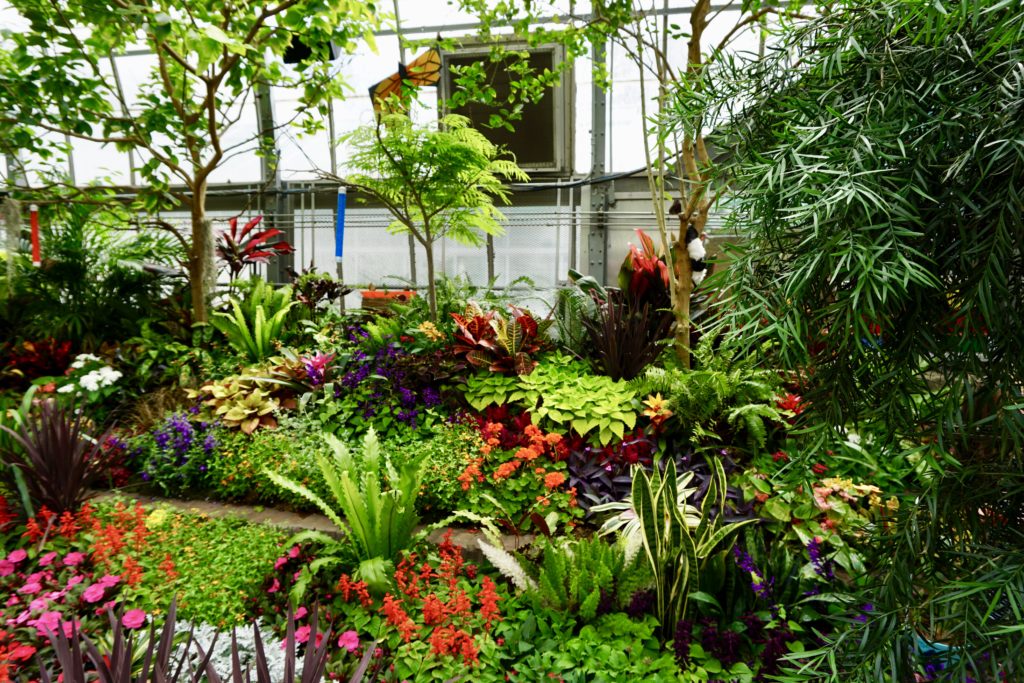 I personally loved it and thought it was fairly well priced, but my kids were very underwhelmed and not impressed. In the end, I'm not sure it was worth the hour drive one way and the fee to get in for my crew, but it would be an AWESOME homeschool field trip or part of a family day in Cincinnati.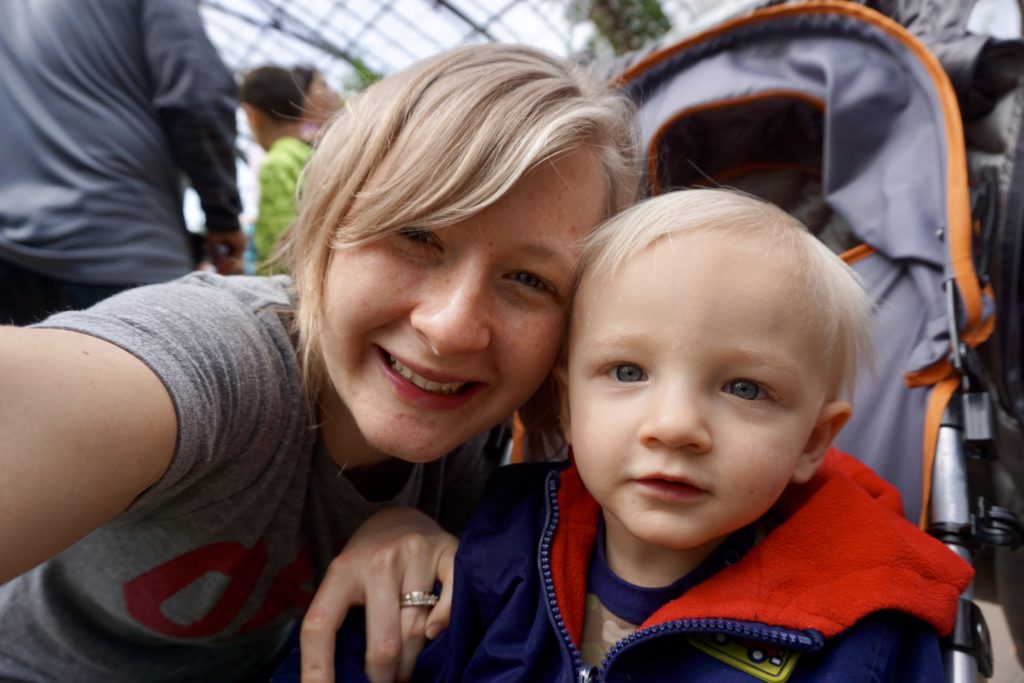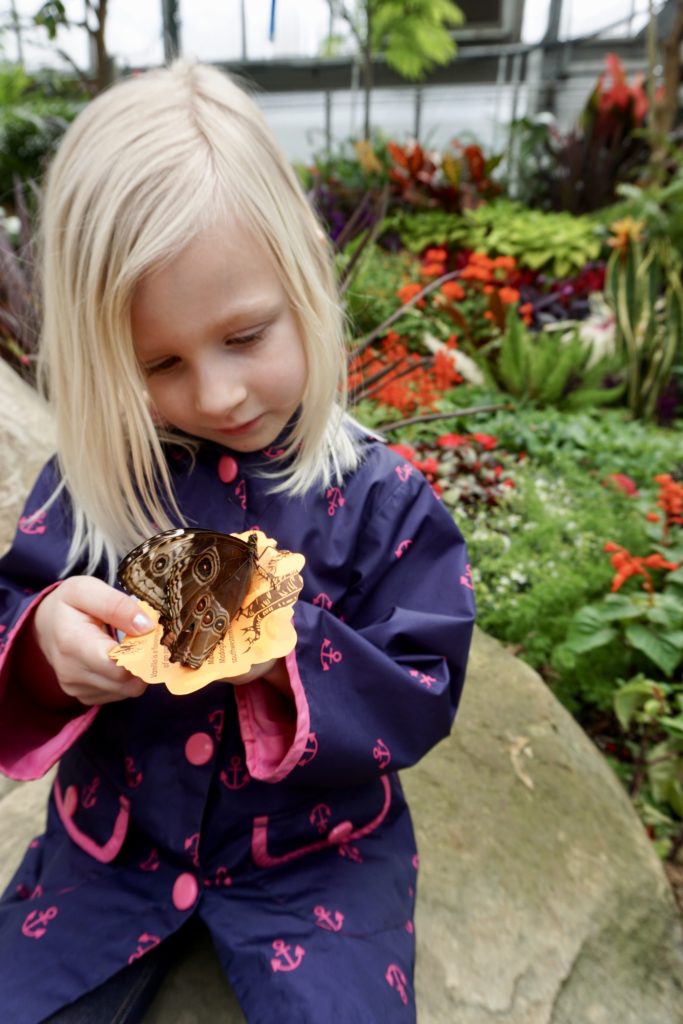 Kiah really wanted to jump in the Koi Fish pond lol.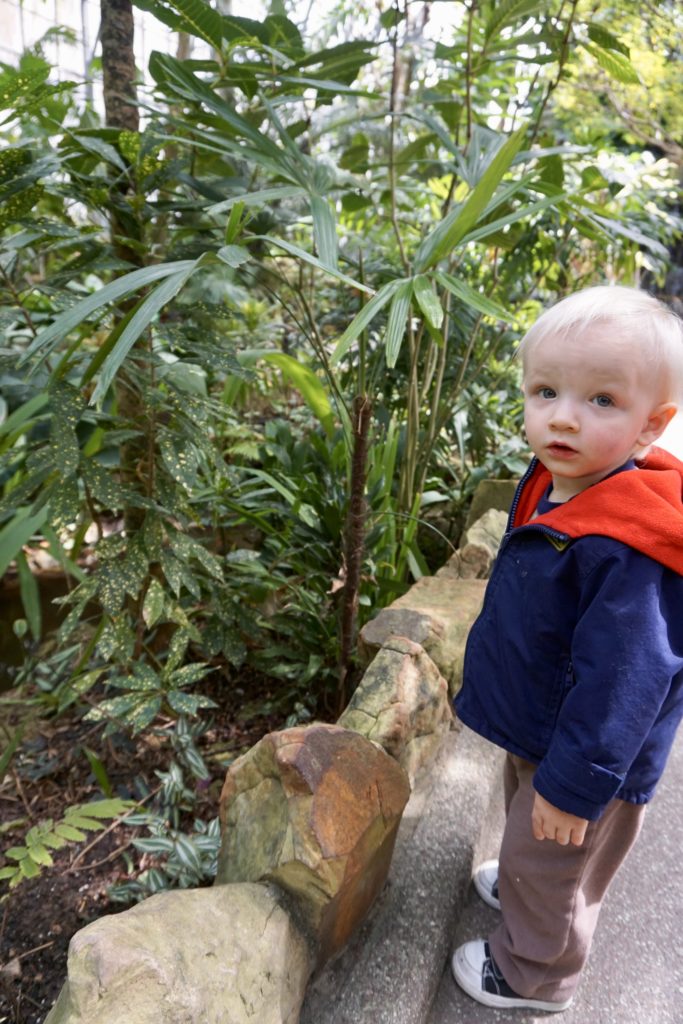 Heavenly was retrieving pennies out of the wishing well so that Tera and Kiah could throw them back in. I couldn't tell if I should reprimand her or encourage her. Ha.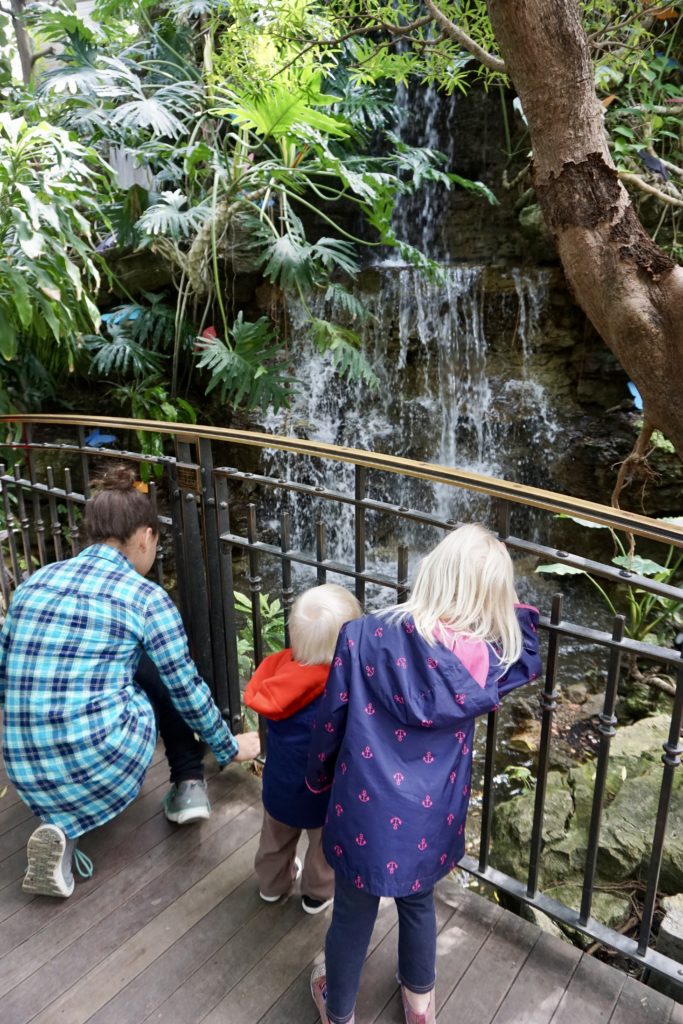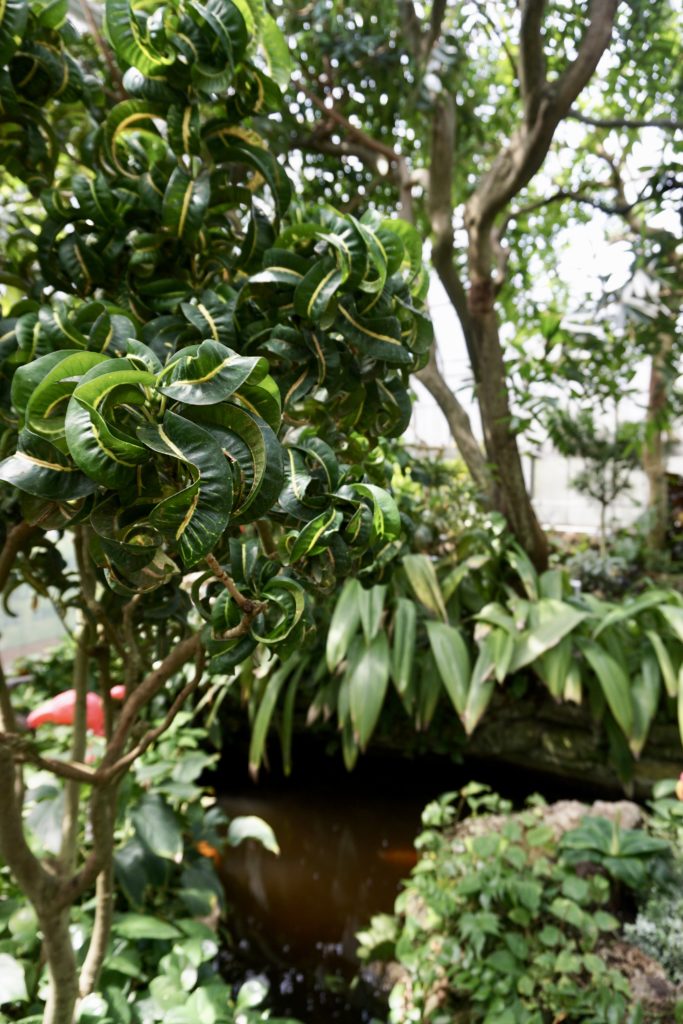 Goodbye, hideous wallpaper!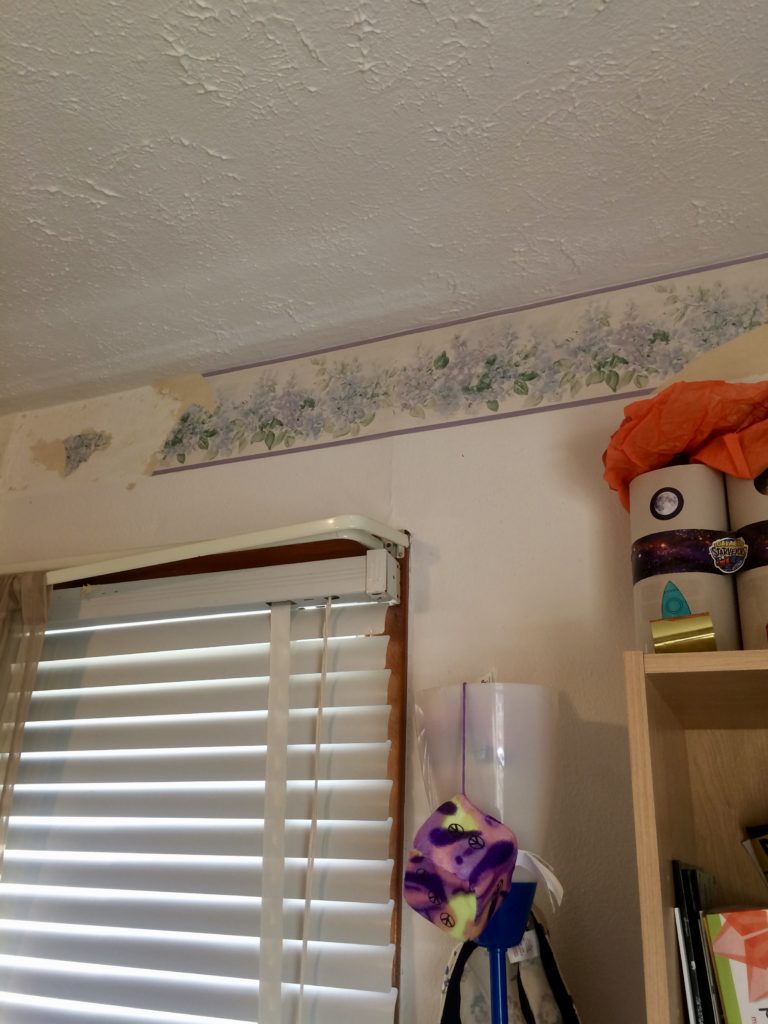 Goodbye, wallpaper glue!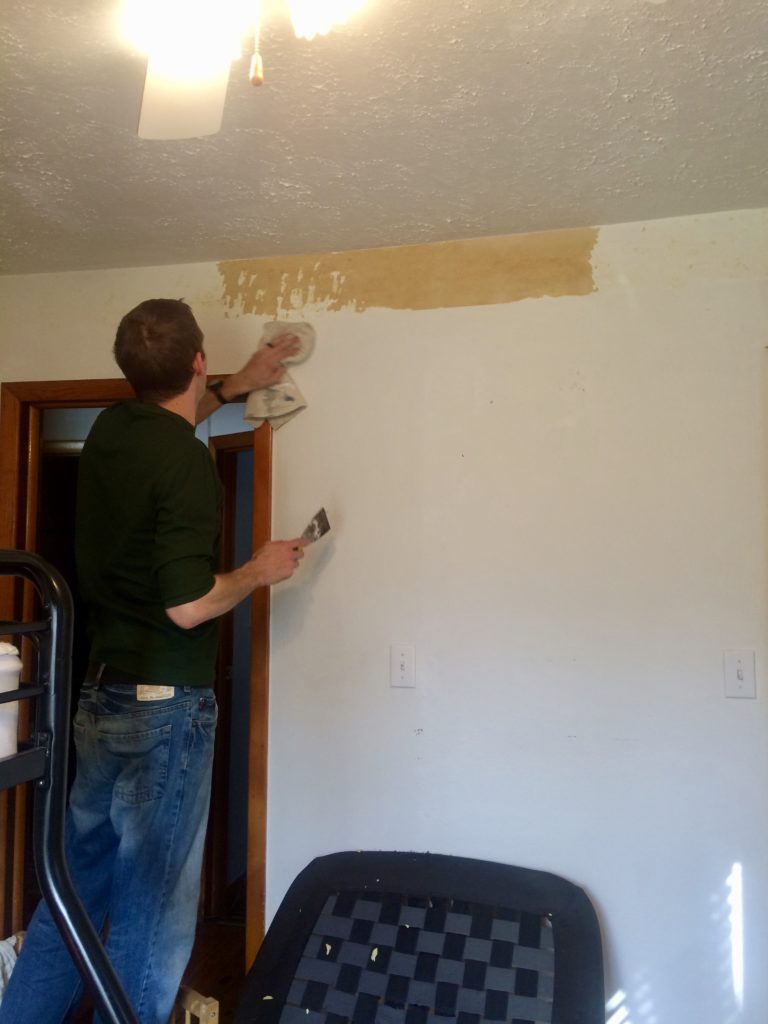 We painted one wall with chalkboard paint, and we still need to finish the remaining walls in the room. So the after pictures will just have to wait!
Annnnnd….the rest of Spring Break looked just like this: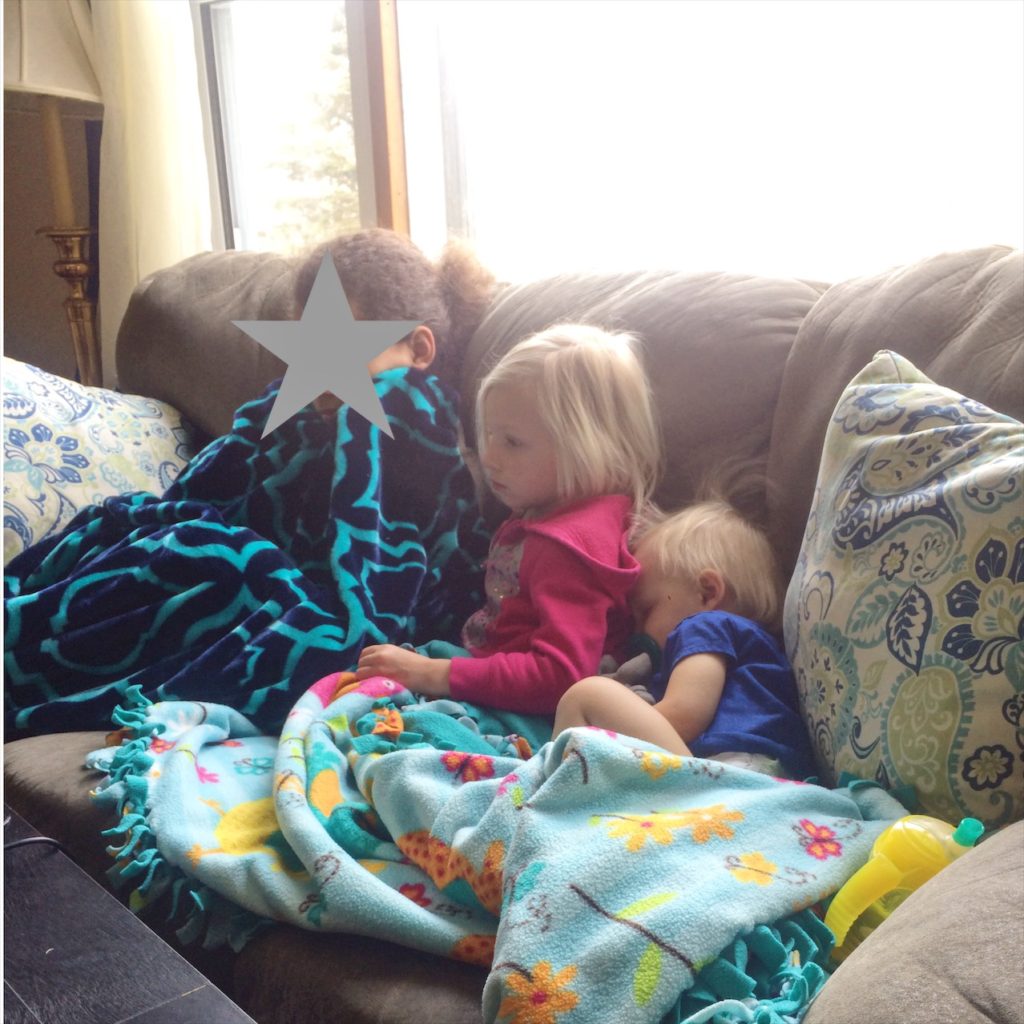 Three sick kids piled on the couch, rotting their brains. Lol.