A few weeks ago I posted a spaghetti squash recipe and I mentioned that I don't usually post recipes on my blog.
HOWEVER, I think I need to make (another) exception.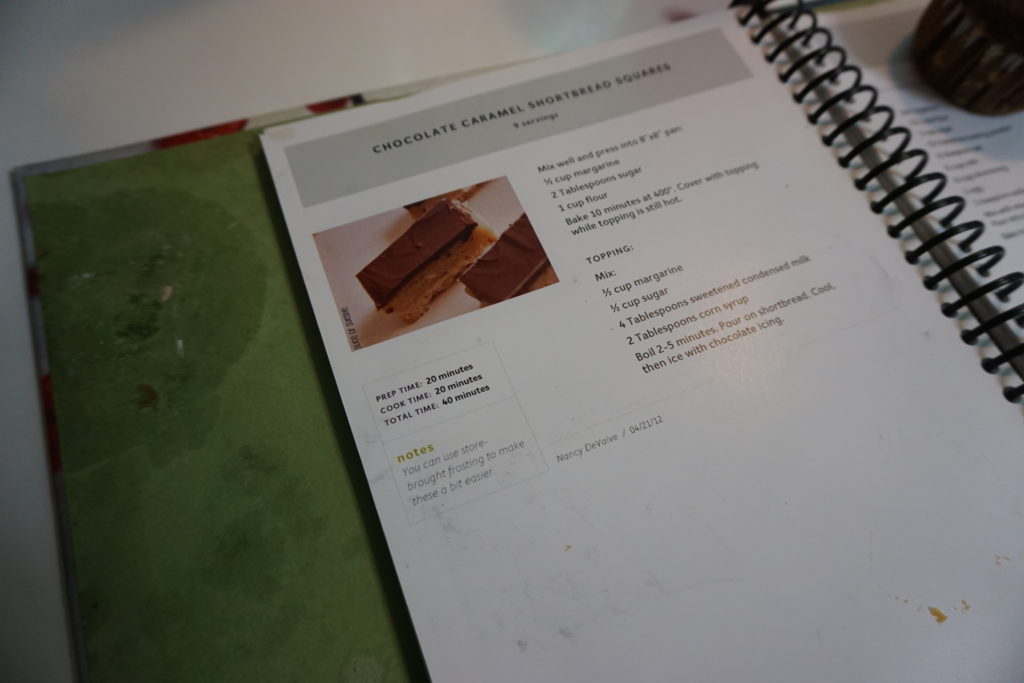 Because these Chocolate Caramel Squares are my everything this pregnancy.
I've mentioned in my pregnancy updates that I have a serious sweet tooth this pregnancy. Now, most people say that they always have a sweet tooth, and to that I respond…I'm sorry. I've never had a sweet tooth. I usually turn down dessert, just because it doesn't sound all that wonderful to me. I'll eat M&Ms and chocolate chip cookies, but the less chocolate chips the better. Until this pregnancy. And these Chocolate Caramel Squares.
I'll stop gabbing and just let you try them for yourself. Also, don't judge my food photography. #notmygifts
Also, I must say that the term "caramel" is rather misleading. I am not a caramel fan, pregnant or not. And these don't taste anything like caramel. They taste like shortbread topped with s gooey, sweet topping and then topped with icing. So basically, sugar topped with sugar topped with sugar. Aka delicious.
First up, prep the counter! This means getting a glass of water, a snack (a cupcake because #sweettooth), my favorite and most well-worn cookbook (the one my Mama compiled for me as a wedding present) and a podcast. The Happy Hour is my go-to!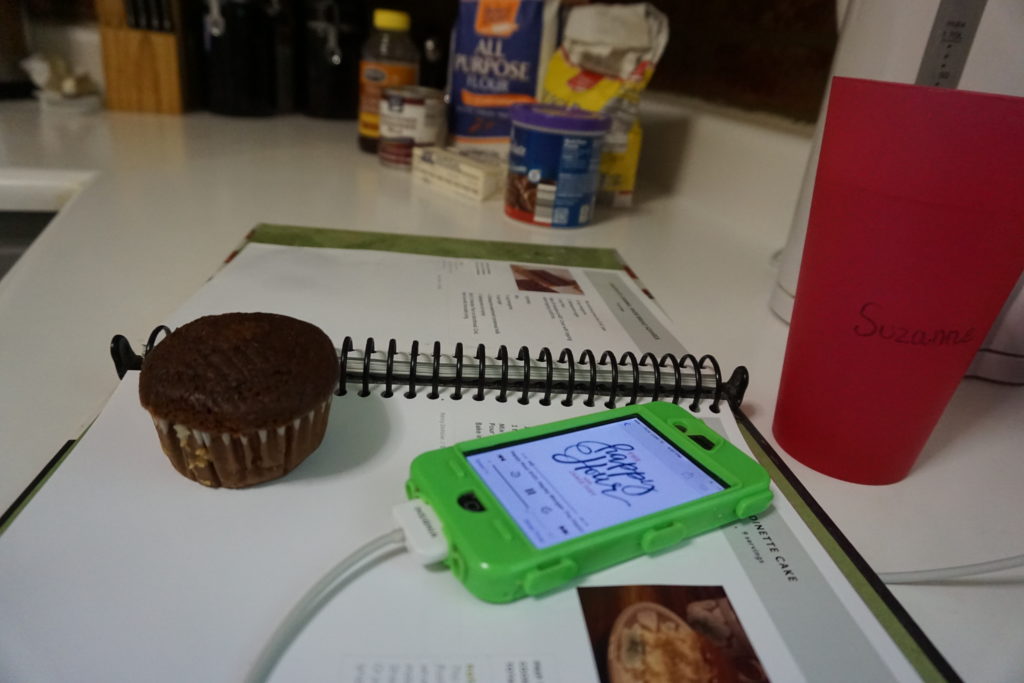 All the ingredients that you will need! Did I mention that this recipe contains a little bit of sugar? Haha.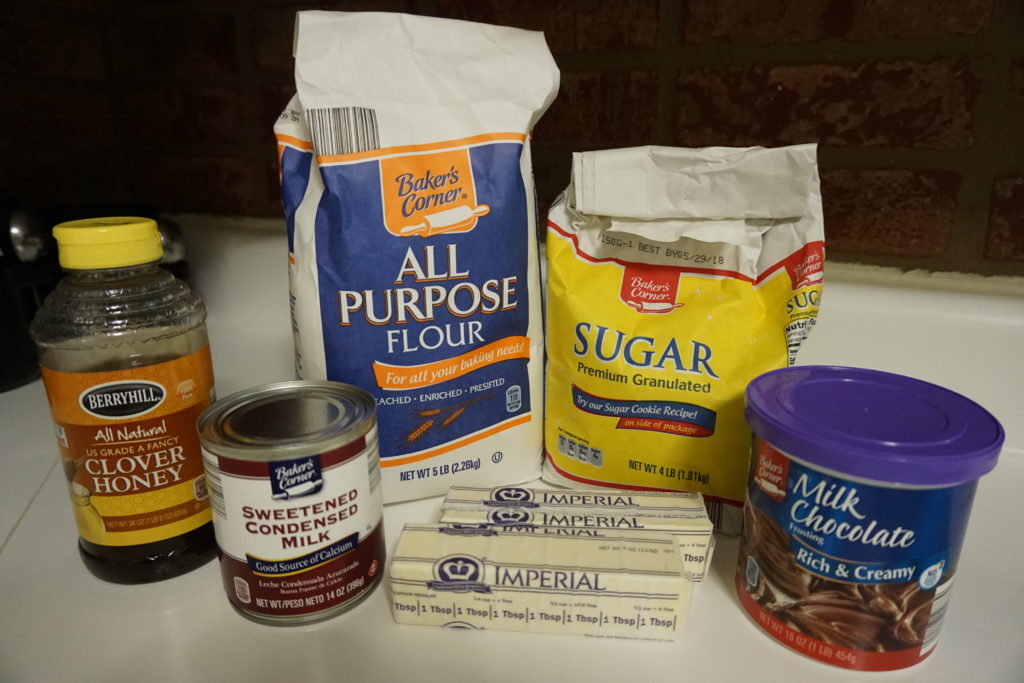 Recipe:
Preheat oven to 400
Mix together and press into an 8×8 pan:
1/2 c margarine
2 Tablespoons sugar
1 1/2 c flour (this might depend on what type of margarine you are using)
Bake 10 minutes. While baking, cook caramel topping on the stovetop: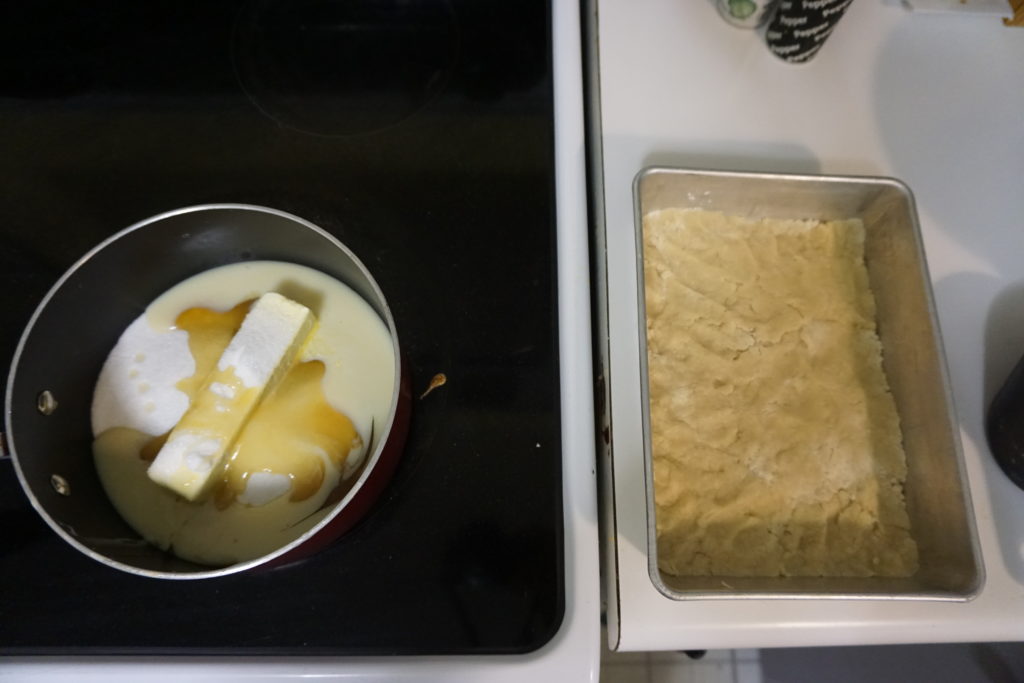 Mix together:
1/2 c margarine
1/2 c sugar
4 Tablespoons sweetened condensed milk
2 Tablespoons corn syrup (I actually use honey as a substitute!)
Boil 2-5 minutes. Pour immediately onto shortbread.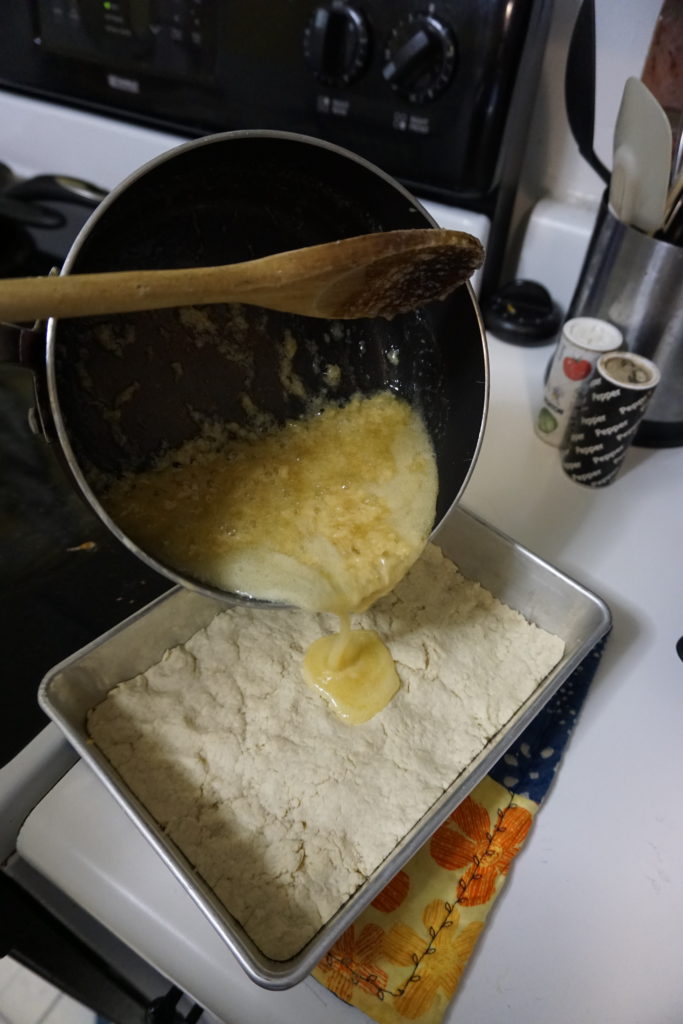 Cool, then ice with chocolate icing.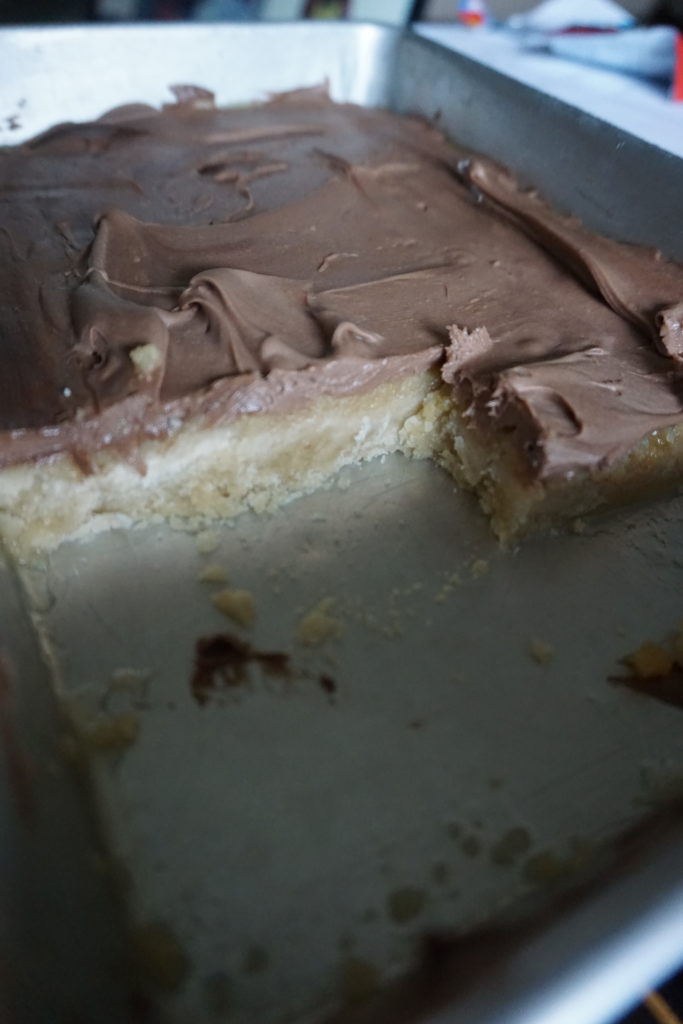 We find that although it doesn't have to be refrigerated, but it holds together much better if it is stored in the fridge!
ENJOY!