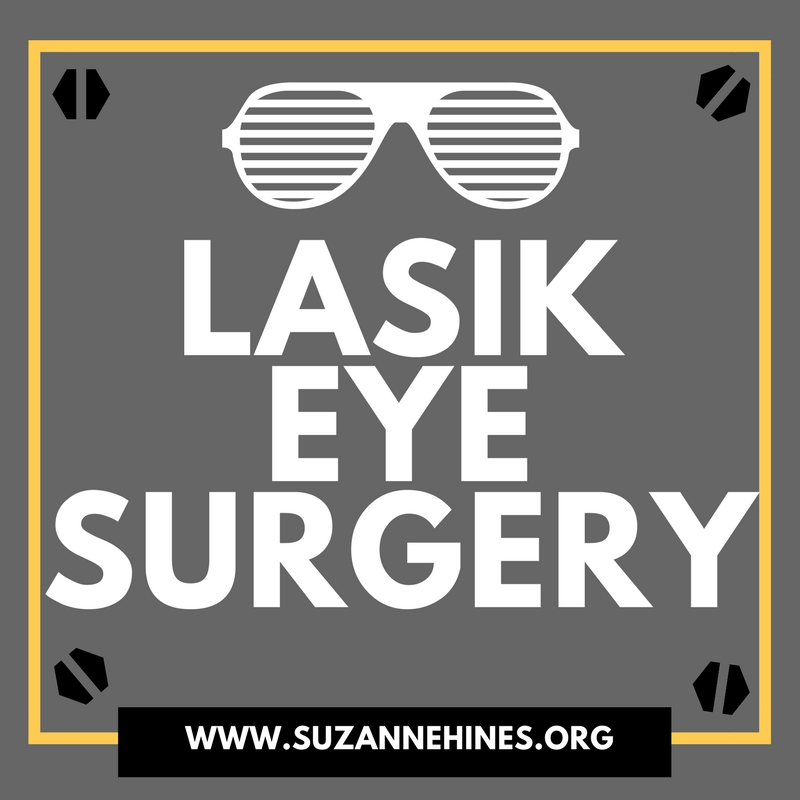 A couple weeks ago, Theo walked in the door and told me that he had some bad news.
He absolutely needed to get LASIK surgery in order to secure the job as a police officer.
The other catch? He needed it by January 7th (less than four weeks away).
Locally, we have a rather famous LASIK and eye care center (I am refraining from using their actual name because I do not have a lot of great things to say about them…read on). They have ads on the radio and many other places and pretty much everyone has heard of them. Theo called immediately to set up a consult and get his LASIK scheduled.
He went in for the consult and they told him he was a great candidate, but would need LASIK in one eye and PRK in the other. They gave him a long list of things to do to prep for his surgery and they scheduled his LASIK for a few days later. Phew, we were so relieved that we were able to squeeze it into the tight time frame that we had!
Unfortunately, that evening after using his eye drops, Theo started saying that his eyes really hurt. We looked at them and they were extremely blood shot and red. We decided that we would to go to bed and see how they looked in the morning. At around 3 am, Theo hadn't slept a wink, and despite benadryl and tylenol, he was in excruciating pain and couldn't even open his eyes. I ended up packing up both kids, loading them into the car and driving Theo to the ER. I waited in the parking lot with the kids while Theo went in. He was back out within 40 minutes (is that some kind of record?) with a confirmed allergic reaction to the eye drops. Early the next morning, we called the eye surgeon and got Theo in for an appointment. I drove him to his appointment and he went in while I stayed in the car with the kids. He met with the doctor who looked at his eyes and told him that he had pink eye.
?????????????????????????????
Absolutely no signs pointed to pink eye and it just didn't seem like that was the problem.
Needless to say, we were less than impressed. The doctor also told Theo he would not be able to have LASIK the following day, and that he would have to reschedule for a consult in two weeks when the "pink eye" cleared up. Then, he would begin the medications again, INCLUDING the same drops that gave him the allergic reaction…"just to test it out", they said.
The following day I had my 6 week follow up appointment with my OB, and I was lamenting our woes to the secretary who mentioned that her daughter worked at LASIKPlus.  Since they offer free consults, Theo decided he would at least try them out. He got a consult within a few hours and went in just two days after his allergic reaction. The doctor told him it did indeed look like an allergic reaction but that it was clearing up. He also assessed Theo's eyes and told him that he just needed LASIK in both eyes (not LASIK and PRK). They were able to schedule Theo for surgery within a few days, and agreed with him that he should NOT take the eye drops that previously gave him the pink eye allergic reaction.
It was such a relief to know that we were able to get Theo in so quickly. We were slightly nervous, but we ended up having such a fabulous experience with Dr. Marino at LASIKPlus.
If you are thinking about or preparing for LASIK surgery, here are some things for you to know (based on our experience):
Before LASIK surgery:
Meet with the doctor for an eye exam, consult and receive antibiotic eye drops to prep eyes for the surgery
For 48 hours beforehand, take antibiotic eye drops to prepare the eyes for surgery
Surgery Day:
Surgery was simple and took less than ten minutes. To prep, the nurse and doctor went over each detail of the procedure and explained the steps for recovery. They put a funny little mesh hat on his head and put numbing eye drops in his eyes. Then, it was time for the "OR". Theo went back and Tera and I were able to stand at the window and watch the entire surgery!
Surgery was painful…to watch. HAHA! They pry open the eye with a metal hook and then use a laser to scrape the eye. Theo said it was rather uncomfortable and that he has never felt more claustrophobic in his life. He said he wanted to rip everything out of his eyes and get.out.of.there. ((I told him that's what labor felt like, hahahaha)). Although it was uncomfortable, Theo said it was not painful and that for the 8 minutes it took, it was totally worth it.
As soon as the surgery was done, Dr. Marion and the nurses went over recovery information and we were free to go! Theo was able to see immediately, although everything was fuzzy. He said that everything looked like he was underwater.
Recovery:
I was really nervous for recovery, but it was an absolute breeze. As soon as we got home, Theo had to lay down and close his eyes for three hours (at least). He took a long nap and when he woke up…he was good to go. Seriously! He could see almost perfectly, the redness had subsided and he was not in any pain.
For a week or so, he wore his sunglasses around and we avoided watching TV and looking at phone screens as much as possible. His eyes were sensitive and still had some bruising and were bloodshot for a few days, but nothing terrible (and NOTHING compared to the allergic reaction)
He was able to return to work within less than 48 hours with no problems
Theo had two follow up exams: One 24 hours after the surgery and one a month after. At his 24 hour appointment, his vision was already at 20/15 (he was legally blind before), and at the one month checkup everything was well!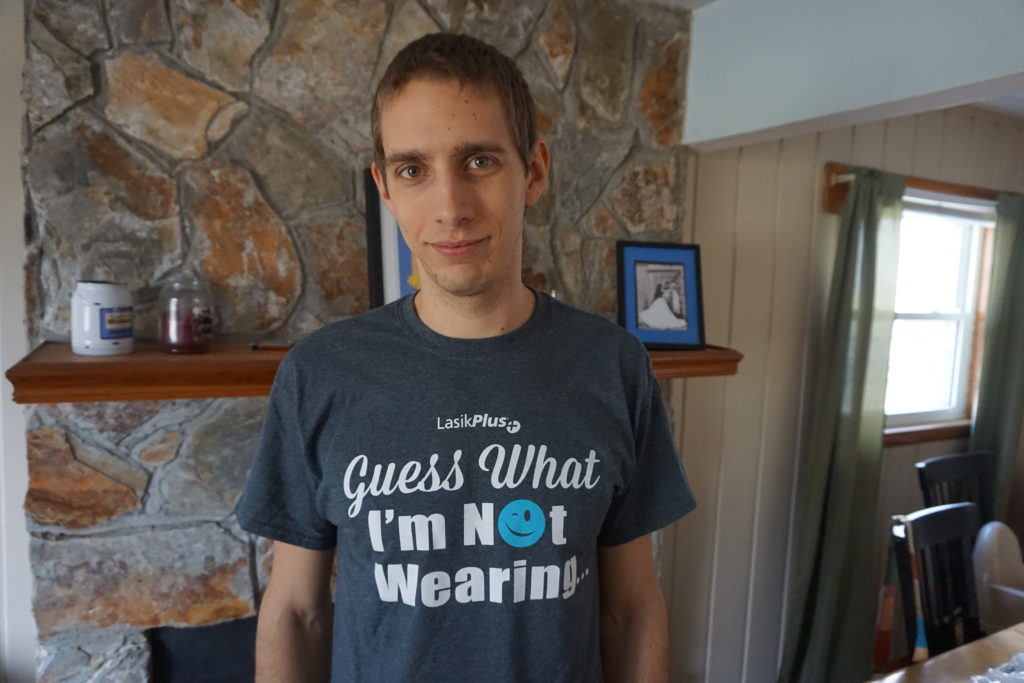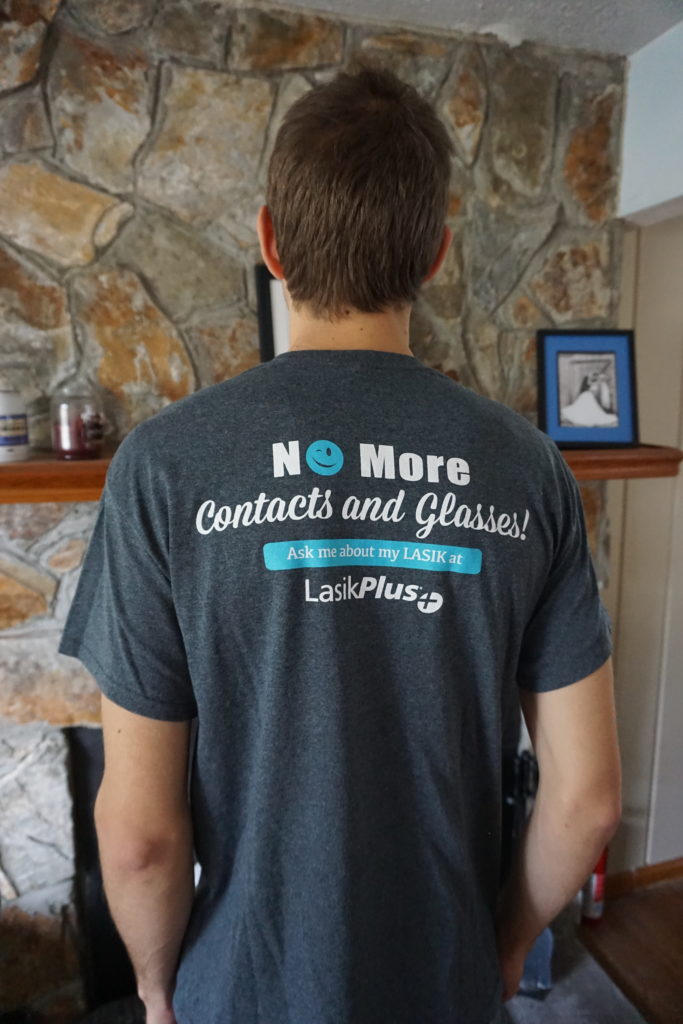 We were SO, SO pleased with LasikPlus and Dr. Marino. Dr. Marino was friendly, informative and very open to any questions. We felt immediately at ease with him. We loved the free consult exam and were very impressed with how thoroughly they explained everything that would need to happen and that was happening.
The procedure was done professionally and Theo received a follow-up call from Dr. Marino himself the evening after surgery. The follow-ups were professional and did not feel rushed.
LasikPlus also offers free lifetime "touch ups" at any LasikPlus location in the country! That's amazing! Oh, yeah…did I mention that there are LasikPlus locations all across the country? So even if you aren't a local reader of my blog, you can still benefit from this fabulous company!
You may have noticed that I haven't mentioned cost yet. That's because the cost can be rather intimidating! The cost of Lasik varies depending on what type of surgery is needed. Full disclosure: Theo's Lasik eye surgery for both eyes was around $3200. But before you close out of this blog post, hear me out!!! LasikPlus offers many fabulous discounts and financing options. Theo was able to get over $1000 dollars off due to his work as a firefighter/police officer. There are many other discounts available as well.
In fact…I have one to offer you! If you go in to LasikPlus for your free consult and use the code "THEO HINES" as your reference, you can receive $100 off. Even if you choose to use a different discount, please write THEO HINES as your referrer when you fill out your paperwork.
In the end, was it worth it?
Absolutely!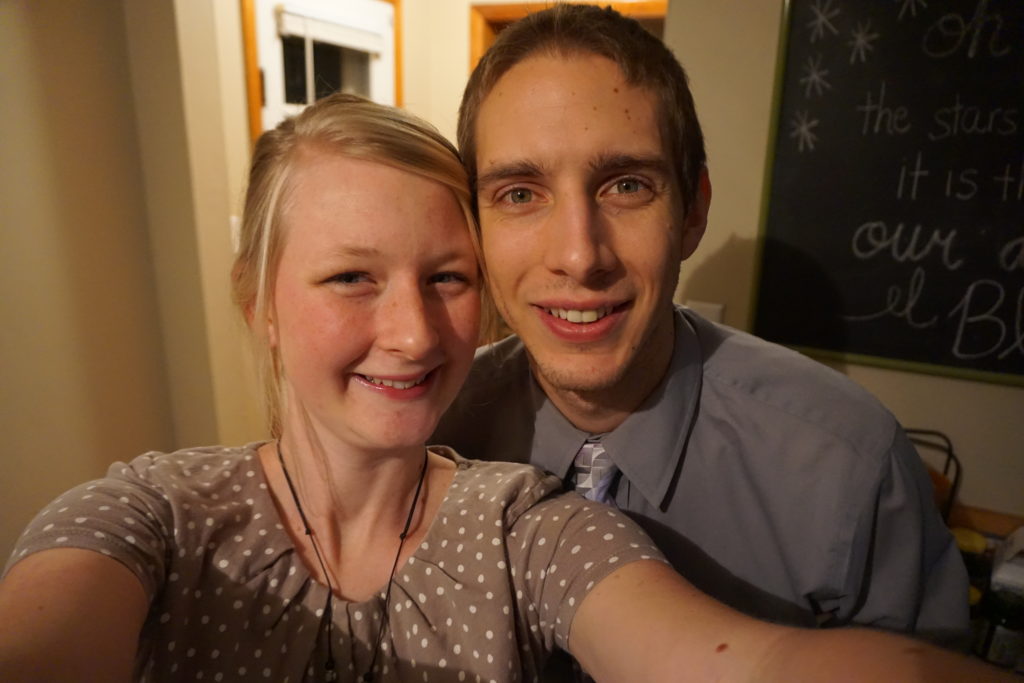 If you have any other questions, feel free to drop them below! We'd love to answer!
Save
Save