It's that time of year! The time of year when we throw out this year's goals and start thinking about next year! Ok, ok…let's not all do that…but it is time to start thinking of 2019 and how to plan out the year!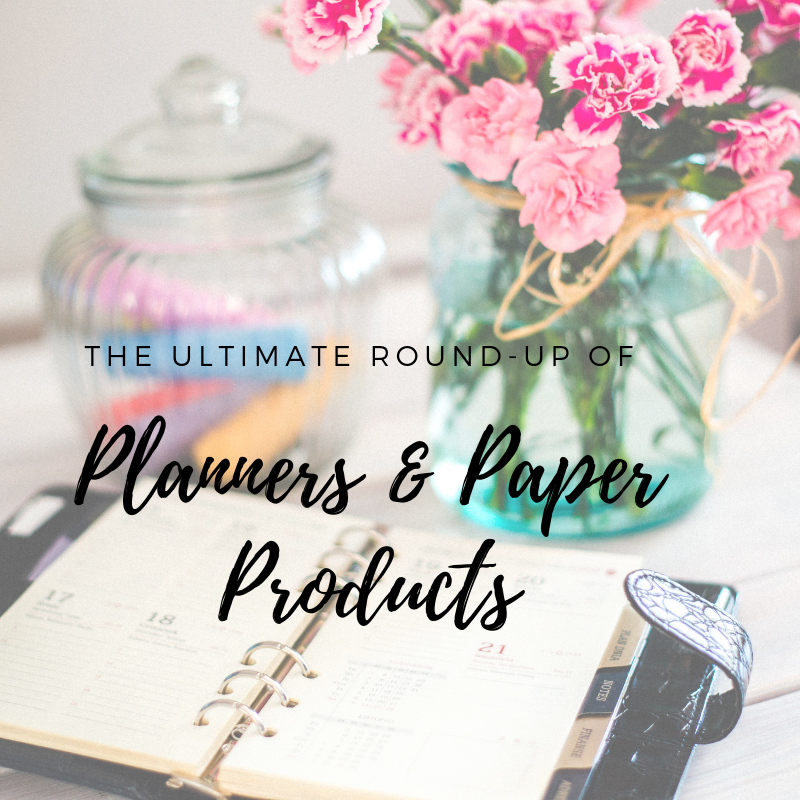 I don't know about you, but one of my favorite things to do in late December is sit down with a brand new planner and start to fill it in. There is something about a fresh, blank notebook of paper that gets me excited every single time! Over the years, I've come across several planners and other paper accessories that I've loved and wanted to share here in one blog post! If you are still looking for a 2019 planner or paper products, this post will have everything that you need- at an affordable price.
Planners 
I have used this Happy Planner for the last two years, and I've loved it! In fact, last year I got a different one and after one day I couldn't stand it and had to go and buy this one again. I love the layout and how it has the basics, but enough extra's to give me room for all the lists I like to write out! Plus, the stickers and add-ins are so fun, and the price can't be beat!
Make it Happen Planner from Important Stuff Stays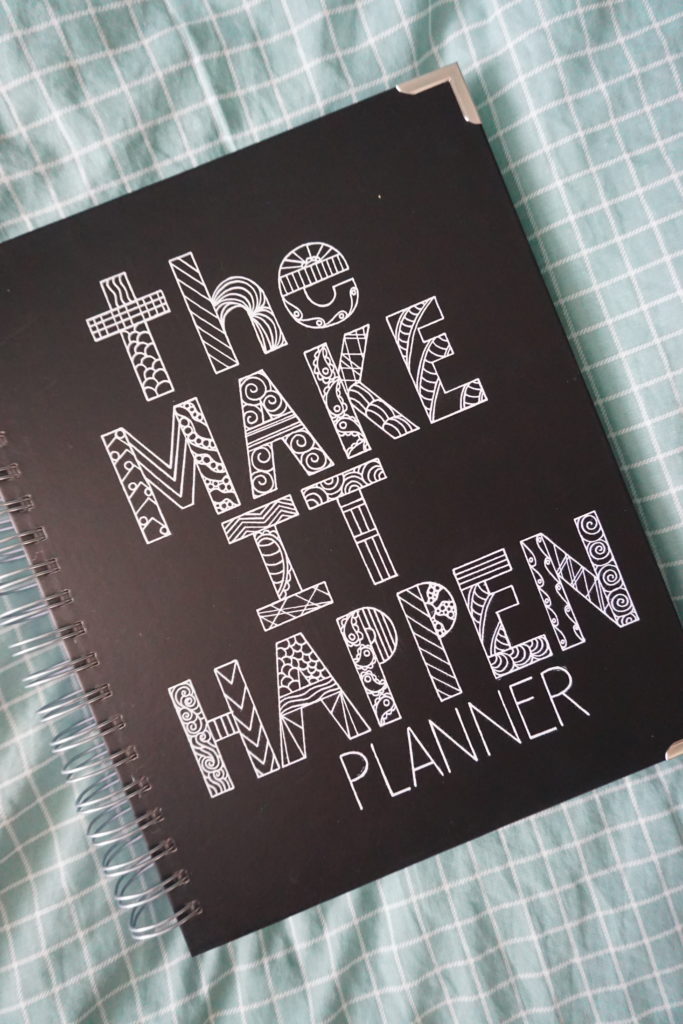 This is the planner I will be using for 2019! Each month has a monthly layout, a notes page, vertical days with time slots, water tracker, a space for weekly goals, a space for priorities for the week, a shopping list and budget. One thing that I like about this planner is that it is not dated, so I have a little more free reign to adjust the months as needed.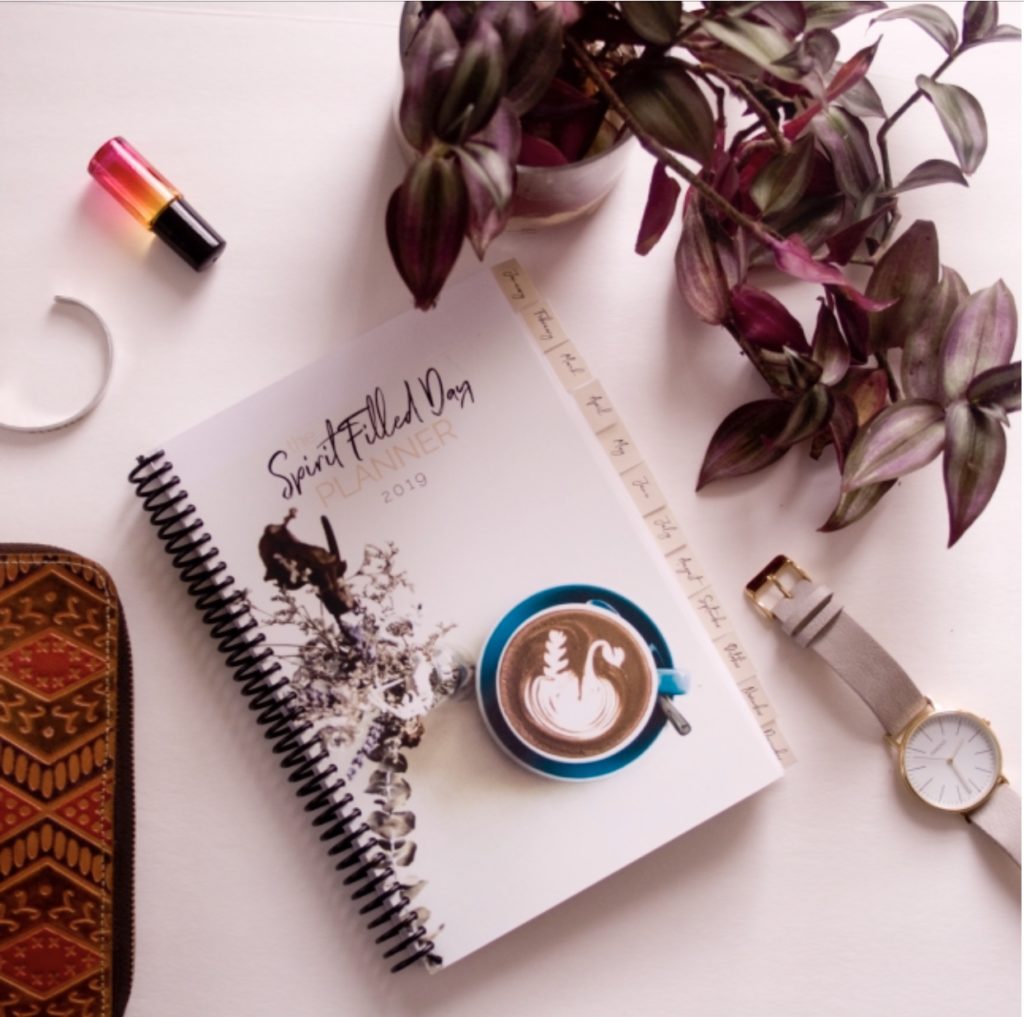 This planner was designed and created by my friend Rebekah. I loved it as soon as she shared it on her Instagram stories! Monthly and daily layouts include goal setting, list making, meal planning and exercising/water drinking. I also love how there is a weekly page for sermon notes! Plus, this planner is one of the most affordable options I have seen!
Bloom Daily Planner
Sometimes buying a planner online can be scary because I can't see it in person. However, these planners have fantastic reviews and they are GORGEOUS! I love the layouts and all the fun little details that are included for each month and on each page!
Bible Study Planners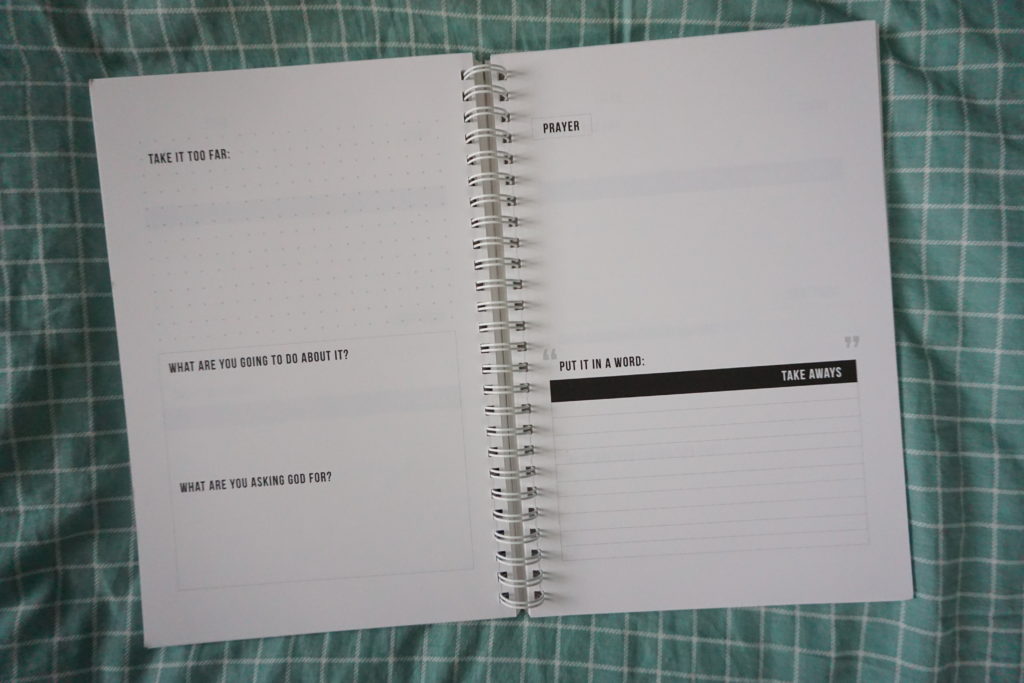 I bought this journal last year and have LOVED it for my daily devotions! I love that it isn't a devotional, but a tool to help me as I study the Bible. Each day includes a space to pause, to count the fruit, to write out a Scripture verse, to write down quotes/notes/observations from that Scripture, to dive deeper, to reflect on what I am going to do about it, to write out what I'm asking God for, and to have a time of written prayer. Sometimes I don't get through all those prompts in one day, and then I will just circle around and complete it the next day.
My Prayer Journal
A sweet friend recently sent this to me and I absolutely LOVE it! One thing that I would really like to work on in 2019 is my prayer life. It's a little…sporadic right now. Writing things down always helps me channel it and build good habits, and I'm looking forward to using this prayer journal!!!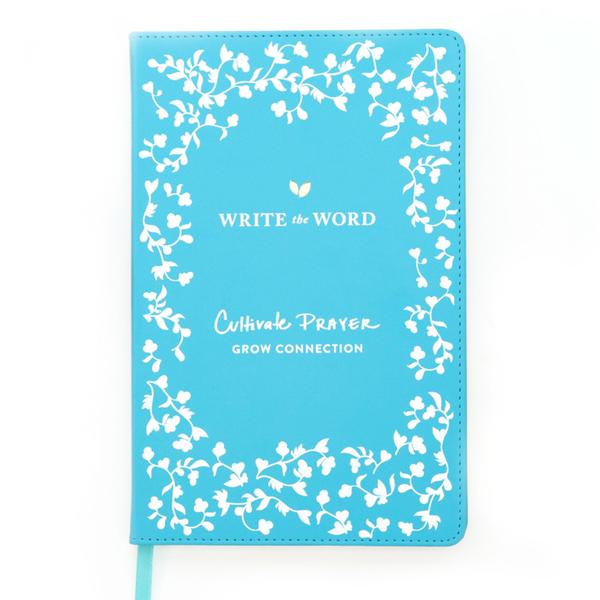 These beautiful journals from Lara Casey's shop can be bought individually or come in a set. They are each themed to cultivate something from the word- Joy, Prayer, Hope, Gratitude, Renewal, Forgiveness. Each page has a selected verse to write out that goes along with the theme, and extra space to journal. Seriously, everything from this shop is amazing.
Simple Purposeful Living Daily Journal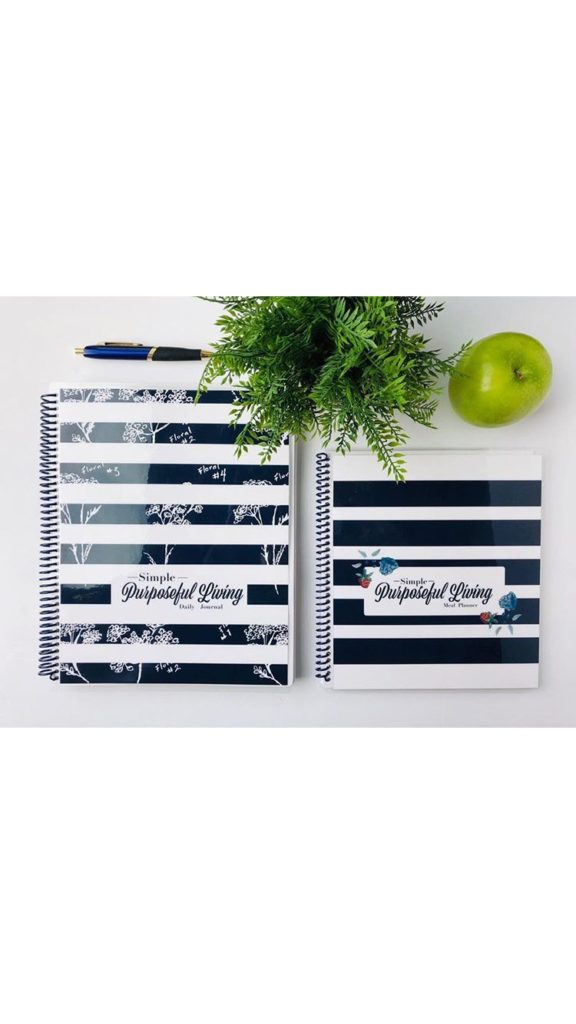 My sweet friend Erin recently designed and created these wonderful journals to help guide daily devotional times. The journal includes four daily prompts- I am thankful for, My prayer for today, What I learned, and God is capable of. I love that this journal helps us begin to build the habit of daily prayer and journaling, as well as reflecting on God.
My Bible Study Journal
Amazon is full of cute little notebooks and journals just like this! The inside is simple enough- just space to write out Scripture, notes and reflection and a praise. This could be a great tool if you want to journal daily but just aren't sure where to start!
Hobby/Life Planners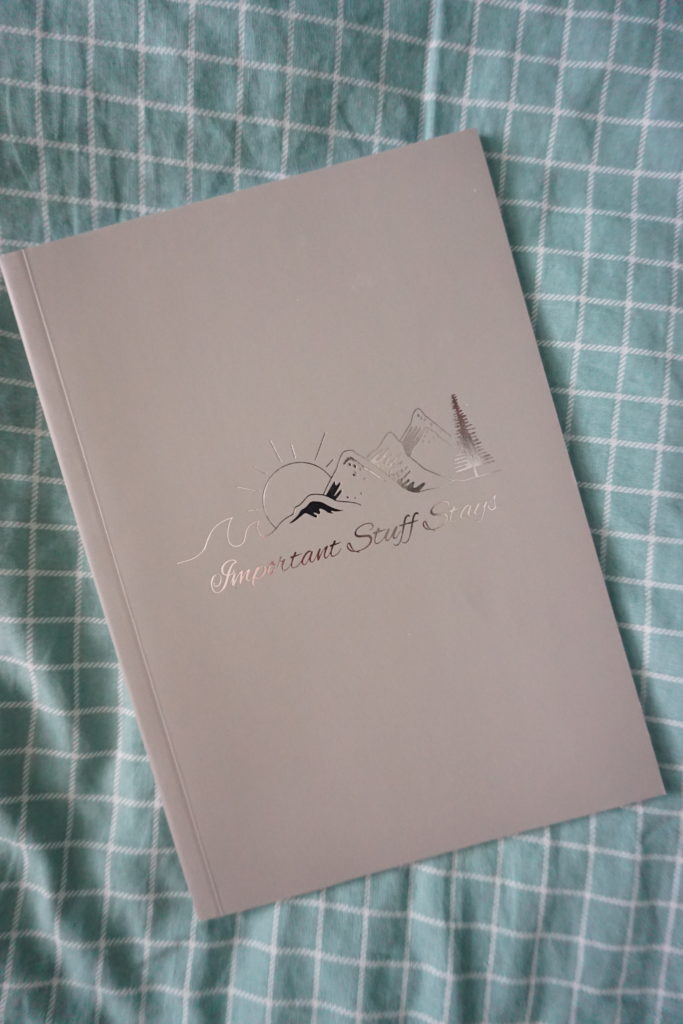 I absolutely LOVE this parenting planner, especially for fostering. It's so very simple, and yet it's impact can be huge! There is a monthly layout, then a space for daily logs. On the sidebar, there are lists for tracking behaviors, habits/schedules, playdates, discipline, injury/illness tracker, expenses, struggles, game plan, and achievements. This little notebook is pure gold for foster parents or step parents who are parenting with another person. So much can fall through the cracks when a child is being switched back and forth from one parent to another. Keeping track of all of these things is crucial!
Exercise Log
How fun is this exercise log? It tracks both food and exercise, and also has some extra pages for goals and finding your why. I really am looking for an exercise tracker/log so that I can get back into running and record how many miles I run in 2019! Unfortunately, this one is only for 90 days, but I still love the look and the layout!
Blogging Planner
Where are all my bloggers at? This book/planner is INCREDIBLE! It starts from the very beginning stages of blogging and details every little thing that needs to be done to have a successful blog. Let's just say this one is on my wishlist!
Financial Planner
Raise your hand if you need to get your budgeting on track in 2019. Yeah, I figured that is most of us! Check out this GORGEOUS notebook that helps keep track of all the income/expenses for the year! Wow! Theo is in charge of our finances, but just because of how pretty this notebook is, I might take over for 2019!
Homeschool Planner
Homeschool Mamas- how important is that daily lesson planner? So important! I absolutely LOVE this one- it's beautiful and completely functional! I can't wait to start filling this with all Tera's Kindergarten plans!
52 Lists of Happiness
Sometimes we just need a fun little journal that doesn't require planning or maintaining anything. And yet…I love making lists, and have had my eye on this fun list making journal for awhile now! They have lots of different options for 52 lists, too!
Q & A A Day
My friend gifted me one of these fabulous journals about five years ago…and I have filled it out almost every day since! Each day includes a fun little prompt that you fill in. Then, the next year on that date, you answer the same question. It's so fun to see how my answers have changed (or stayed the same!) over the years!
A Grandmother's Legacy Journal
I gave this journal to my Mom several years ago, and she filled it out daily and gave it to Tera. It's the sweetest thing and I absolutely love it. I have the feeling that as soon as Tera learns how to read, she will read this journal all the time! I searched for a Mom version but wasn't able to find one I was satisfied with, but I think that even a mother could answer these questions and keep it around for her children. Such a sweet and special gift!
Have you ever seen these mental health pages? I absolutely LOVE the idea as a visual to see where we are mood-wise and keeping track of our mental health. Each day, you color the date with the color that best represents your mood. At the end of the month, you have a visual representation of how many anxious/happy/sick days you have had.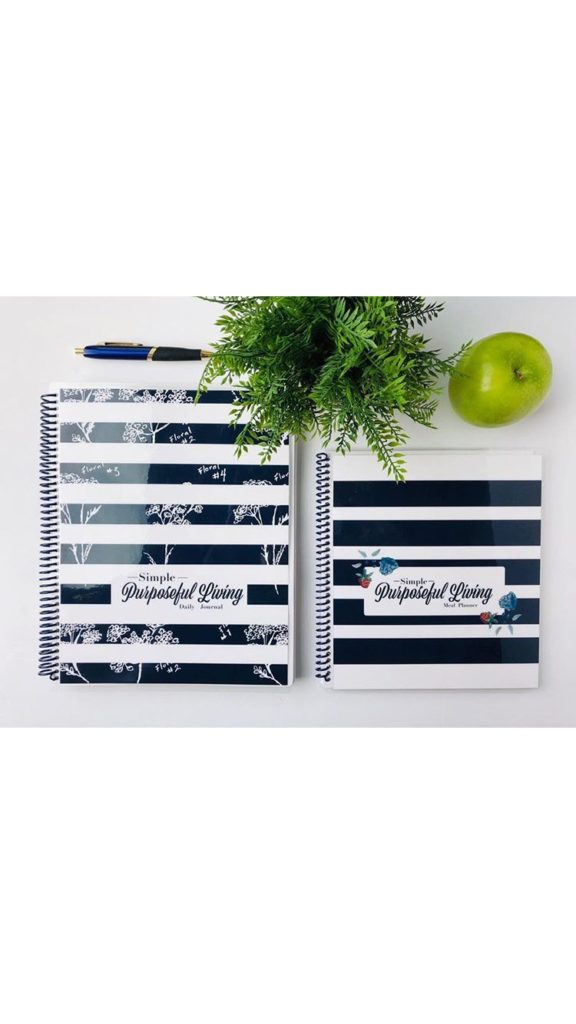 It's so simple, and yet so many of us really struggle with it! Meal Planning. Erin from Simple Purposeful Living designed this 52 week meal planner- and kept it simple! Each week has a slot for daily meal planning and a grocery list- organized by sections of the grocery store! How much easier would this make my meal planning life?
And there you have it! The ultimate round up of paper products that I love or would love to use! What are some of your favorite planners or paper products?
*This post contains affiliate links. This means that if you shop from my Amazon links, I will receive a small commission from Amazon. It does not change the price of your product.
** Please note. Some of these products are from small shops and sellers, and they may be out of stock or cutting it close to the deadline to arrive before Christmas! Just please make sure that you check on the website so you aren't thoroughly disappointed if it doesn't arrive as fast as an Amazon prime product!