Yesterday we signed the papers!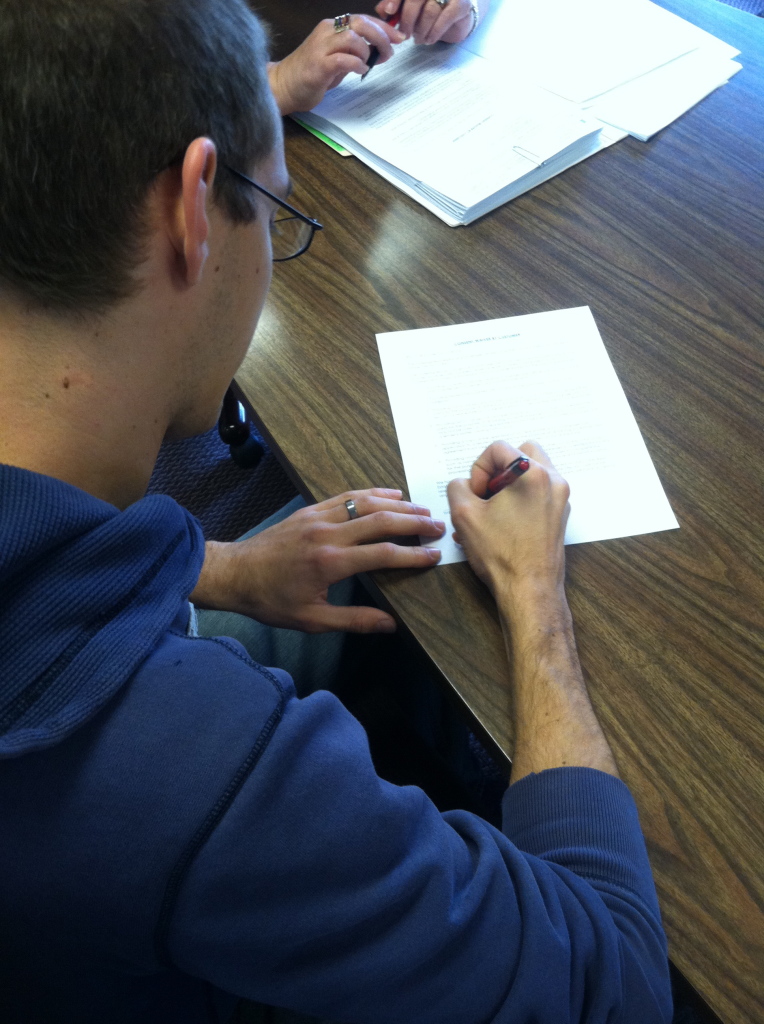 A whole bunch of mumbo jumbo, that we really hope we understood.
Theo signed a lot more than me.
As everyone is silently watching Theo scrawl his name a thousand times, Tera pooped loudly. For a while. So embarrassing.
After the whole signing shin-dig, both realtors (and us) headed to the (new!) house to get the keys and the lockbox. The realtors kept asking when we would be moving in.
Ummm, today?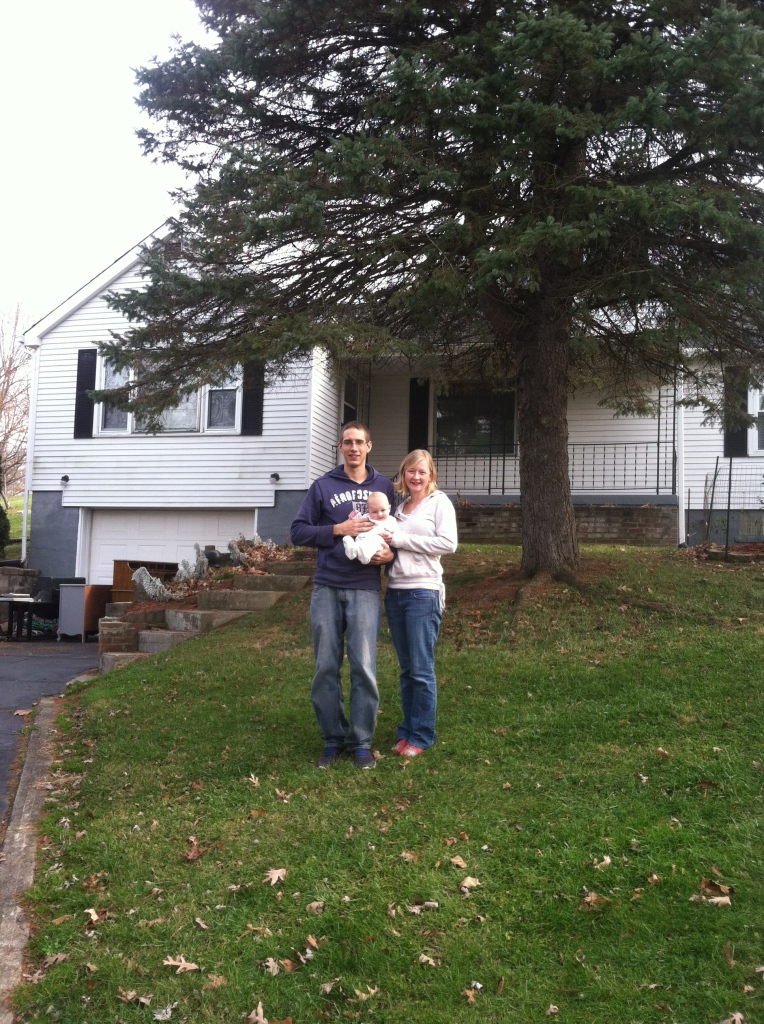 We wasted NO time, and have already moved several loads of stuff.
Theo and his brother, Ethan immediately cut down the monstrous tree right in front of the house. If it ever was to fall, it would completely destroy the house. We also didn't like it because it blocked the living room window completely, and it blocked the view of the front of the house from any angle. As Theo and Ethan were cutting down the tree, a realtor stopped by next door and quizzed them on WHY they were cutting down the fir tree because didn't they know it was Christmas time??!???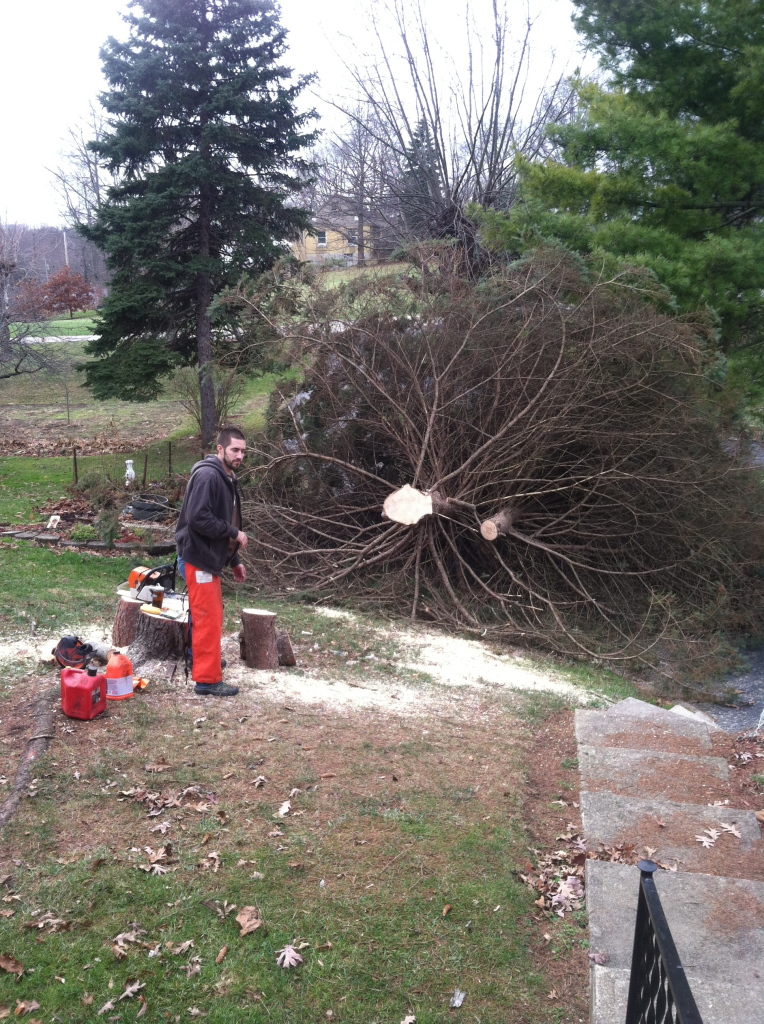 Ok, then.
Theo was so excited to own his first house, he practically bounced around all day carrying boxes, chopping down tress, selecting paint, etc. I know he was absolutely exhausted by the end of the day! But it was one of those good, exhausted feelings.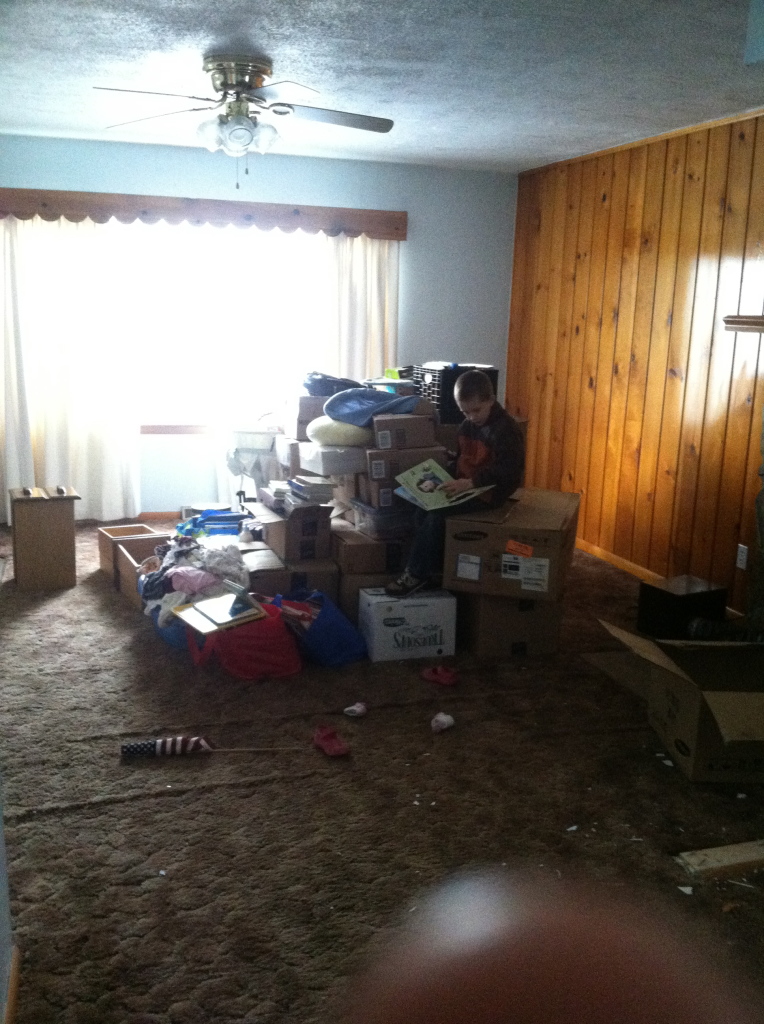 We plan on slowly moving over throughout the rest of this week. We have been advised to take it slow, but the sooner we get out of our current house, the sooner we stop paying rent.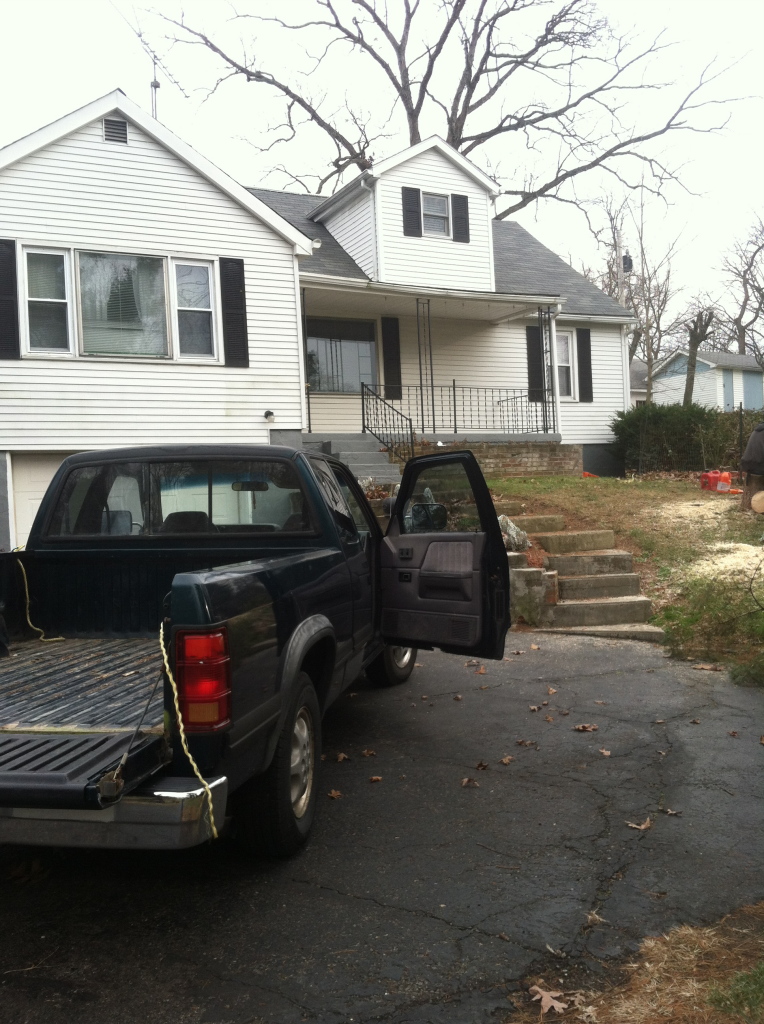 It will be a work in progress, and I will do my best to keep this here blog updated. I'll do a walk-through of pictures in the near future, and then I'll be updating with renovations as they happen!
Thanks for all the love and support, everybody!