Its been a while since I've done a weekly wrap-up.
So this will be more like a monthly wrap-up.
We started out the month going to Cleaveland for a wedding. You can read all about that here.
After getting back from the wedding, we have settled back into a routine. I am adjusting to this whole stay-at-home Mom thing (it's sometimes hard for an extrovert like me!), Theo is working diligently at his job, and we are continuing to renovate our new home (slowly but surely!).
But I thought I would just do a picture dump for this post…
Tera is starting to sprout hair! Yay! So far it's just these little sprouts on top, but she also has some fuzz on the sides, and her bald patch in the back is even growing some fuzz!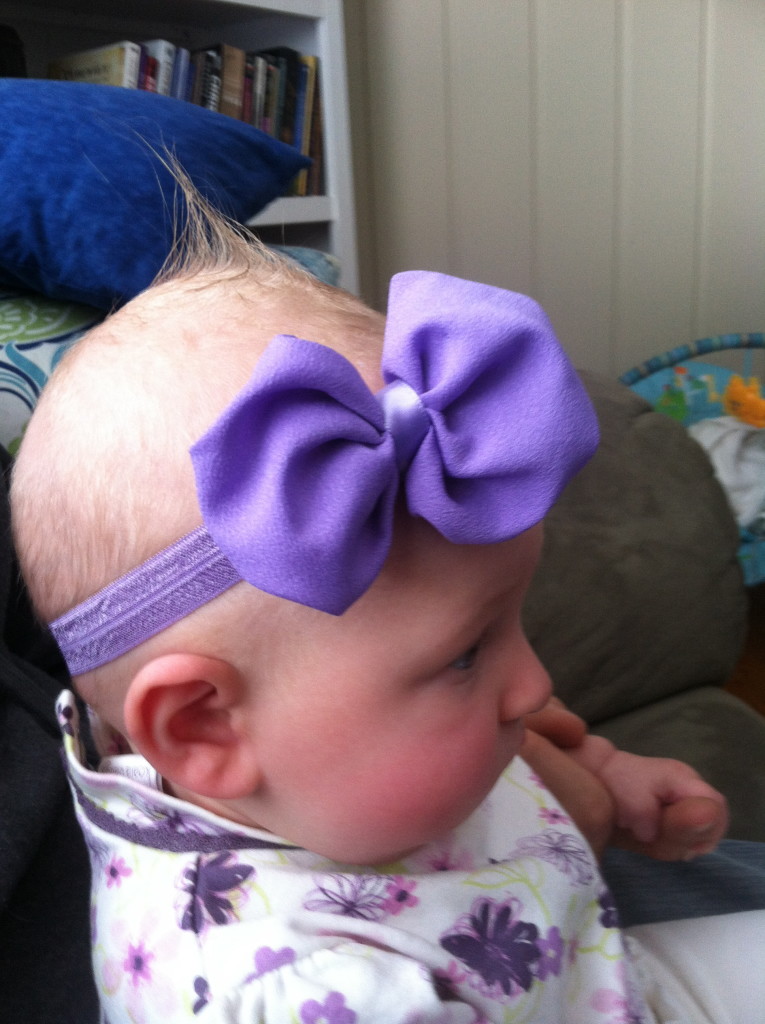 One thing about cold weather is that it makes the sunsets even more glorious. Can't you just FEEL the cold coming from this picture? This is our front yard, btw.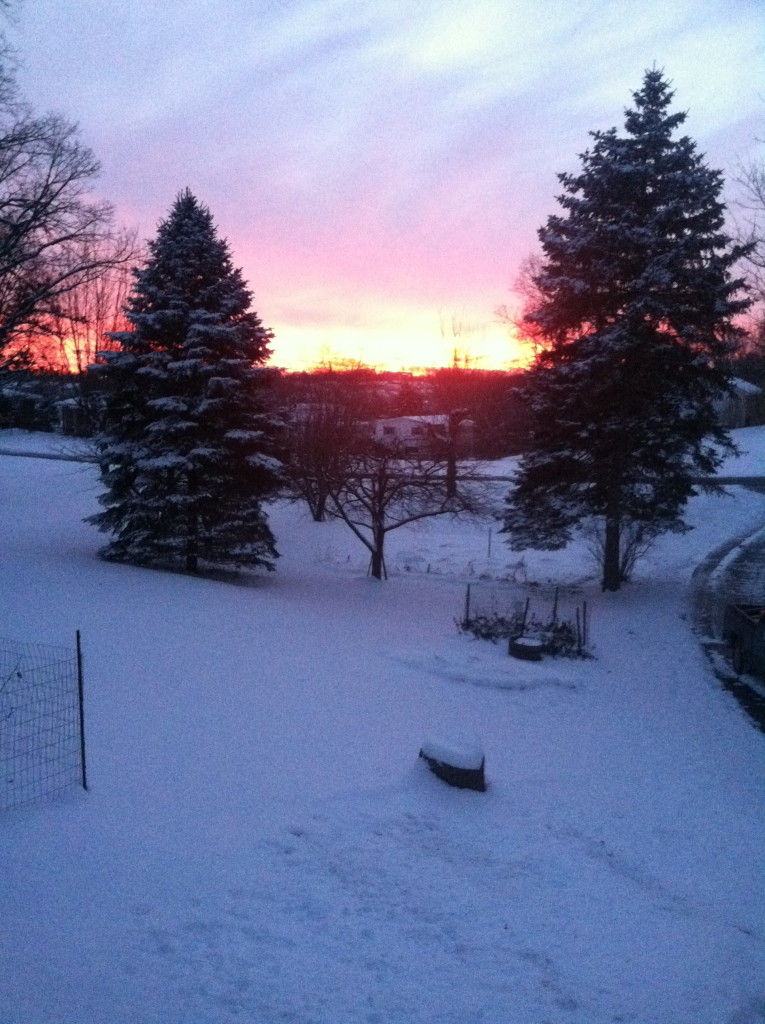 SO cute!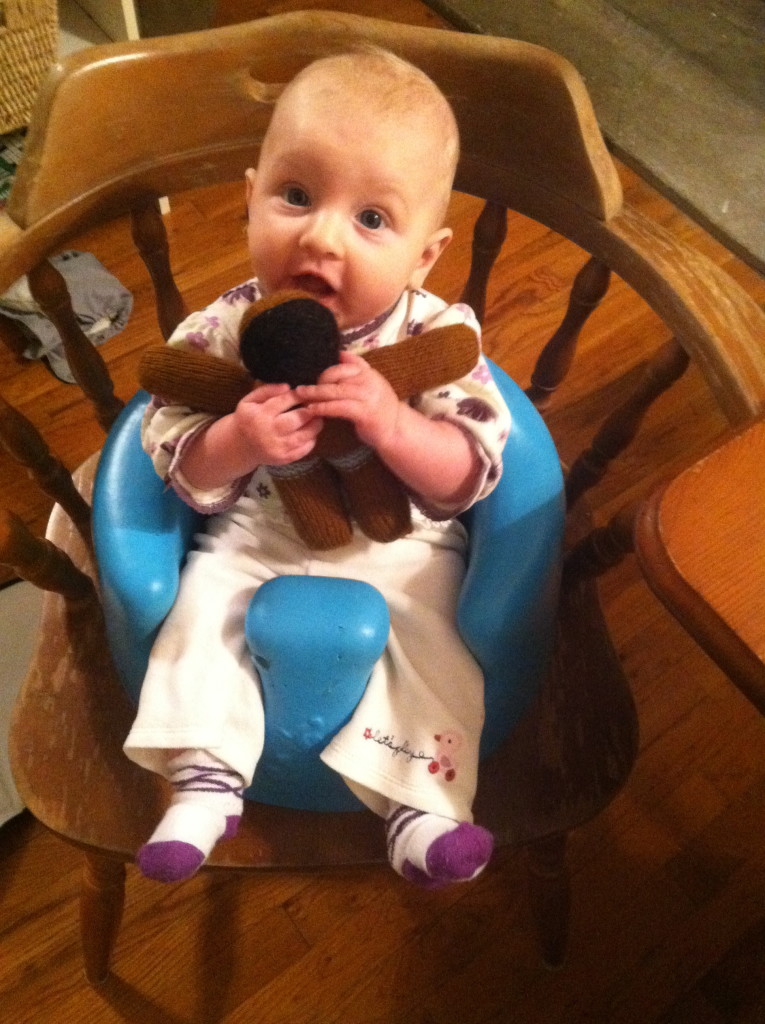 We bought Tera this johnny jumper thing…and promptly put Moose in it to test it out. He was not amused.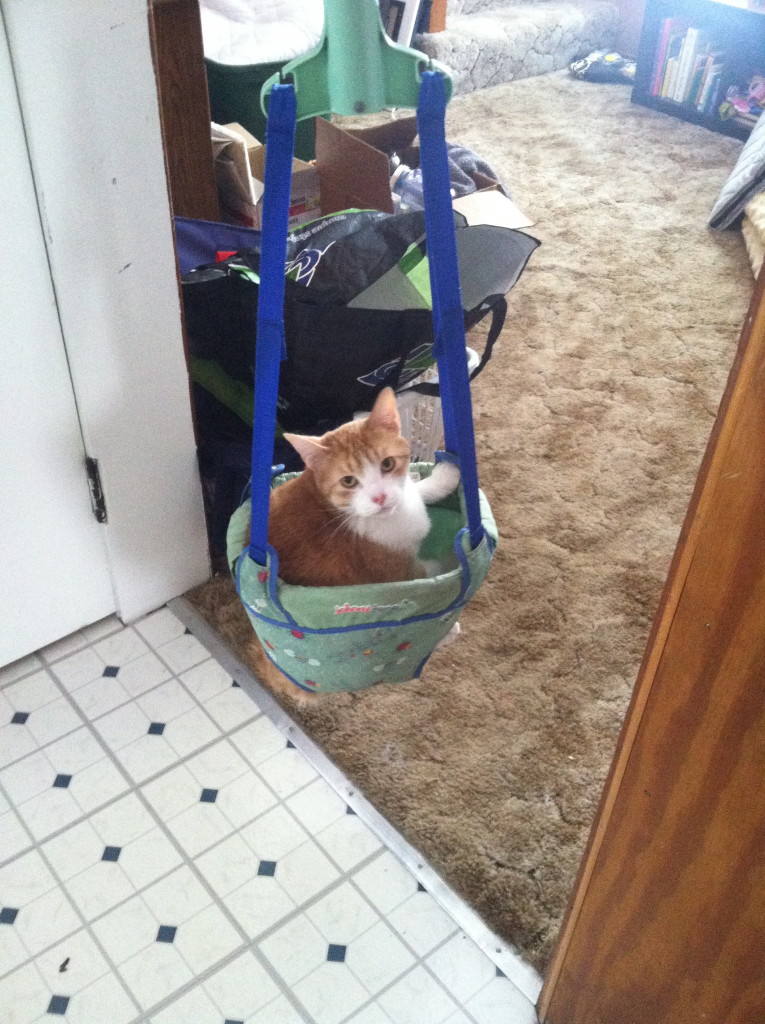 Tera on the other hand, was amused.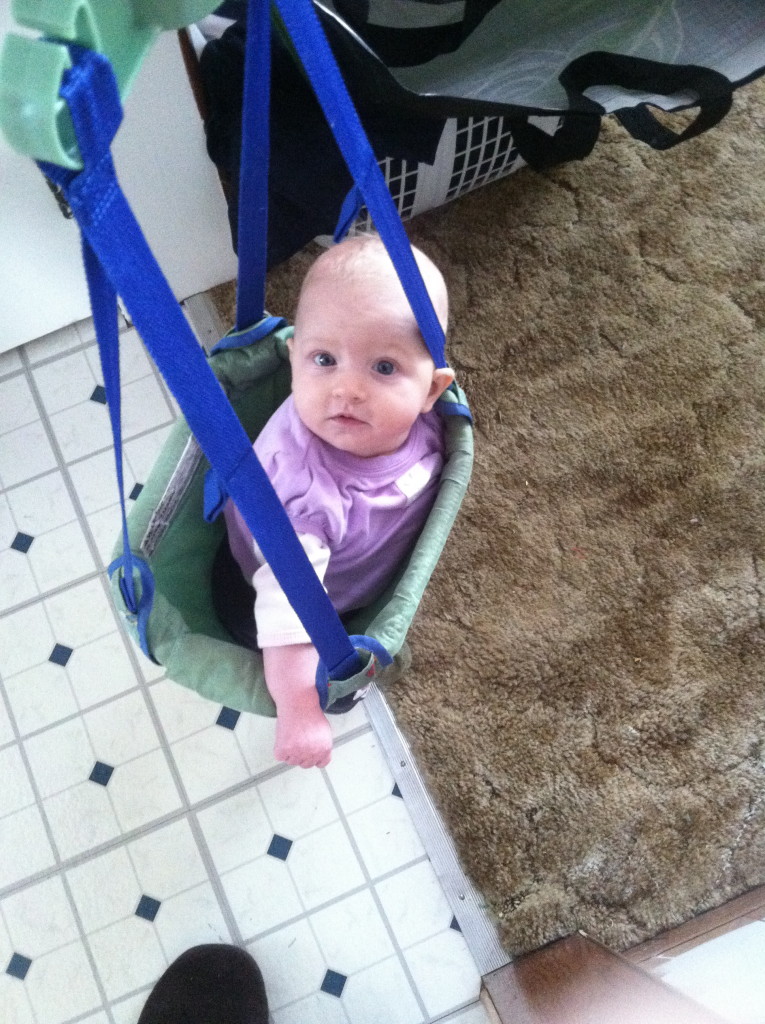 Tera turned 5 months! I cannot believe she is almost half a year old!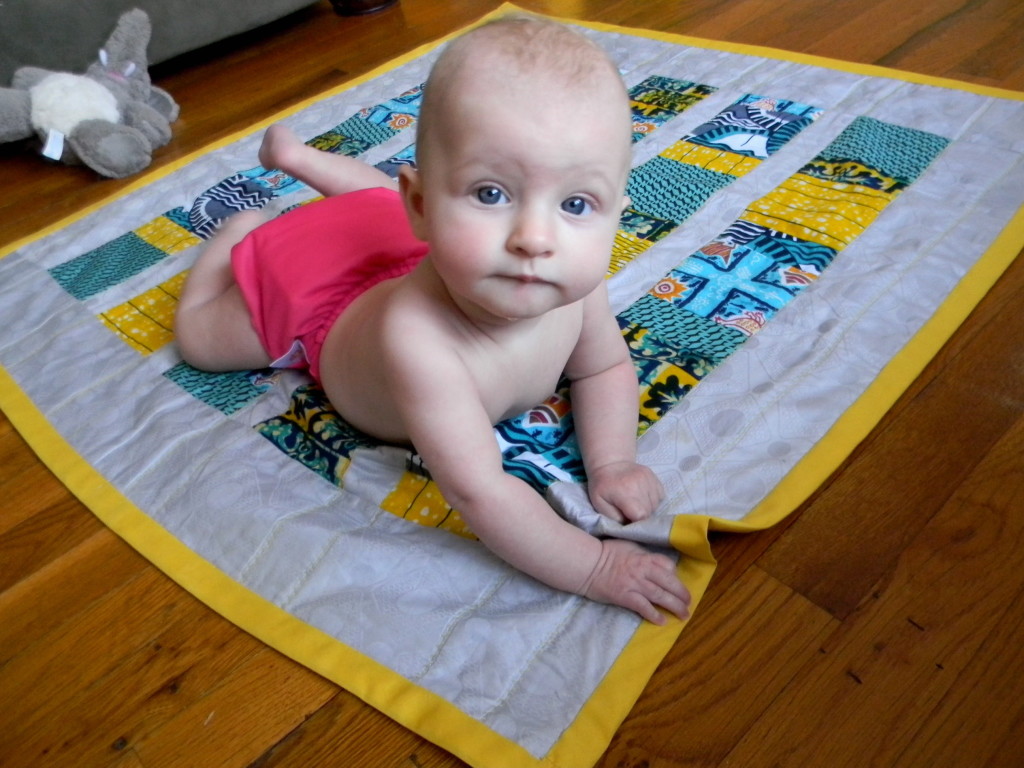 We put Tera to bed and an hour later she woke up like this.
Adorable, yes.
And notice that we put her to bed and she woke up an hour later. Yes, that is typical. This child hardly sleeps.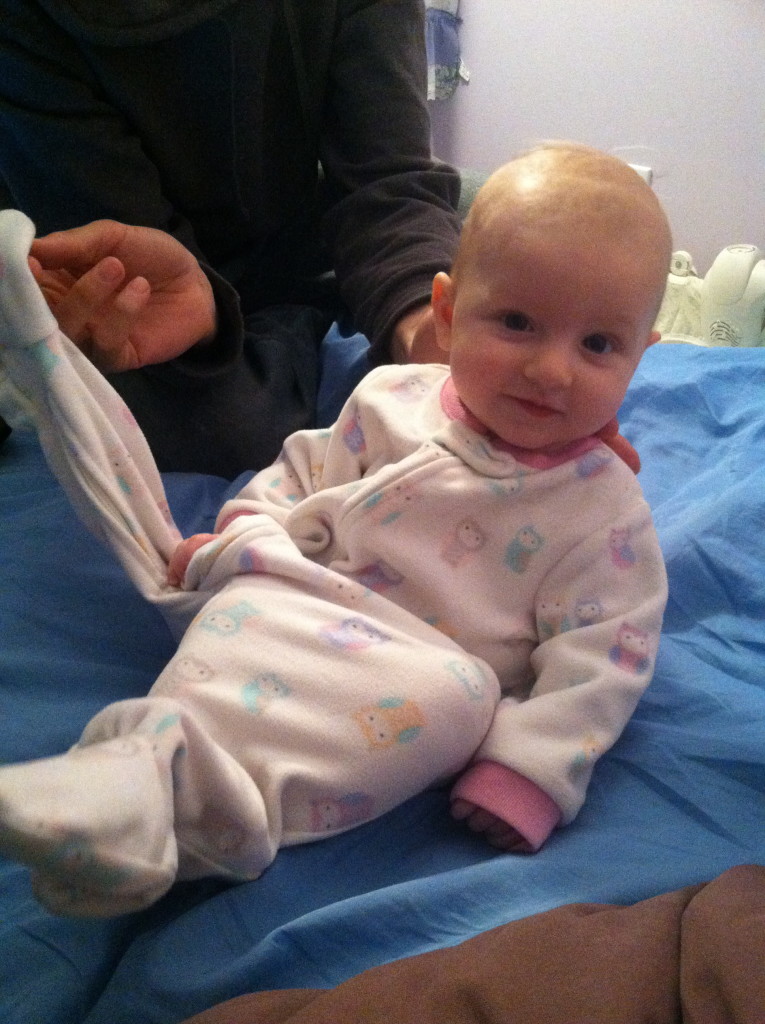 She also got a new exersaucer. Which Theo says was "the best $17 ever spent"/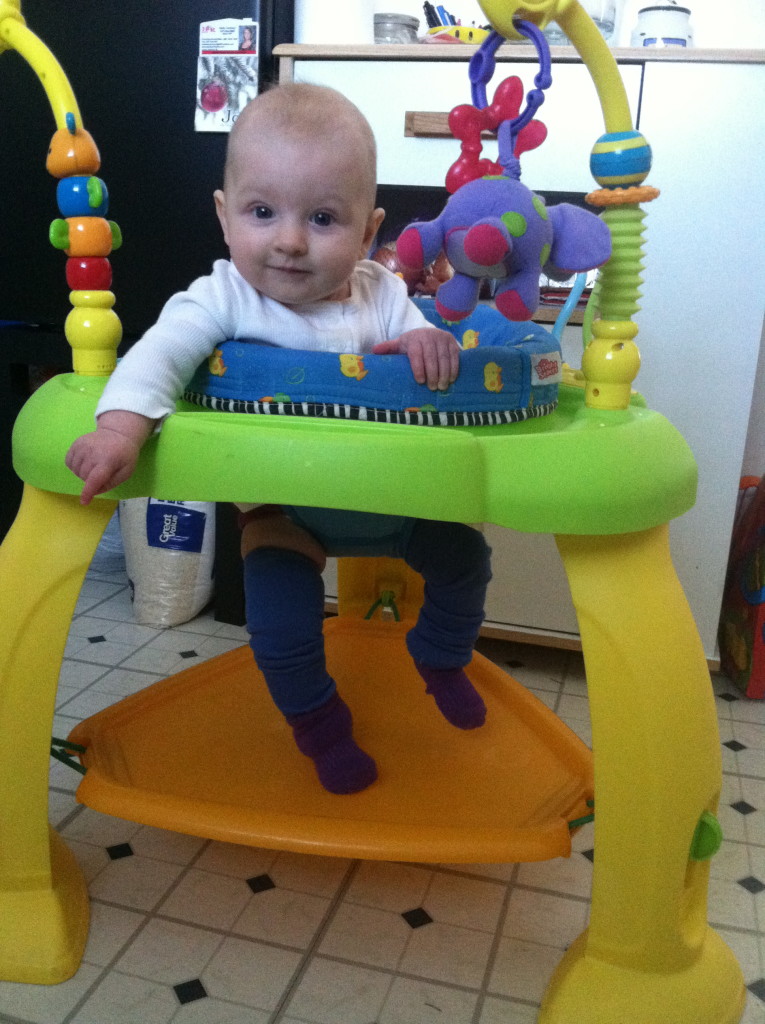 While unpacking stuff in the basement, I found an outfit that used to be mine. I put it on Tera…isn't she just darling??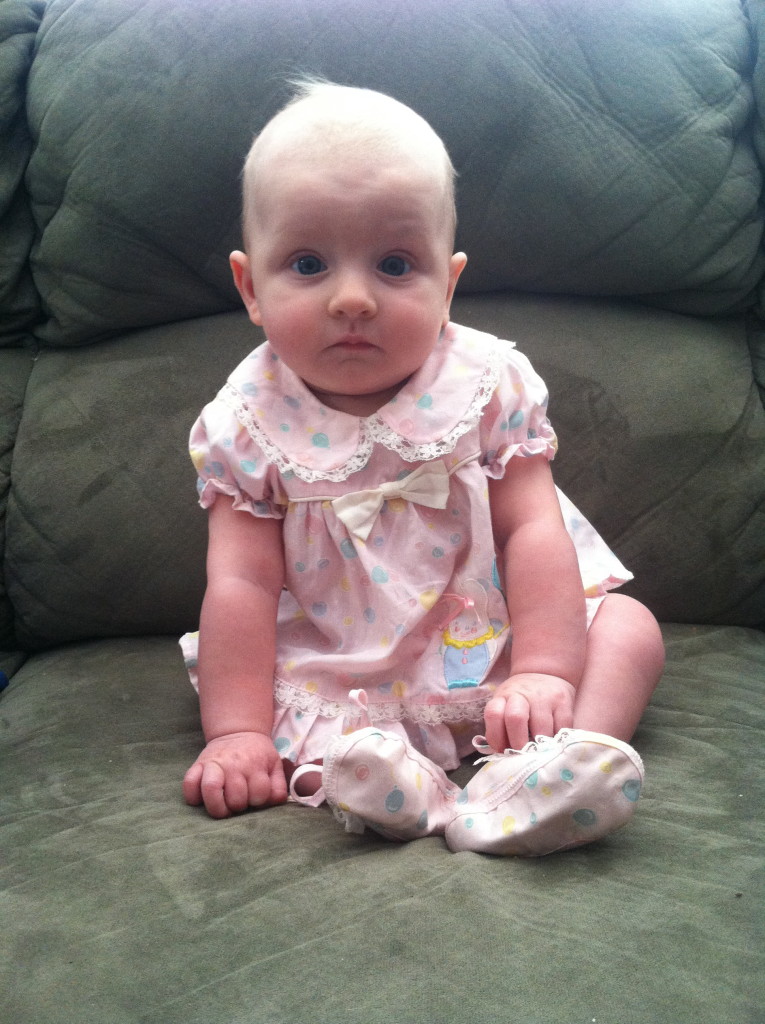 And this is a picture of me when I was 5 months old…
Tera absolutely loves Moose. Moose has no clue what he is in store for!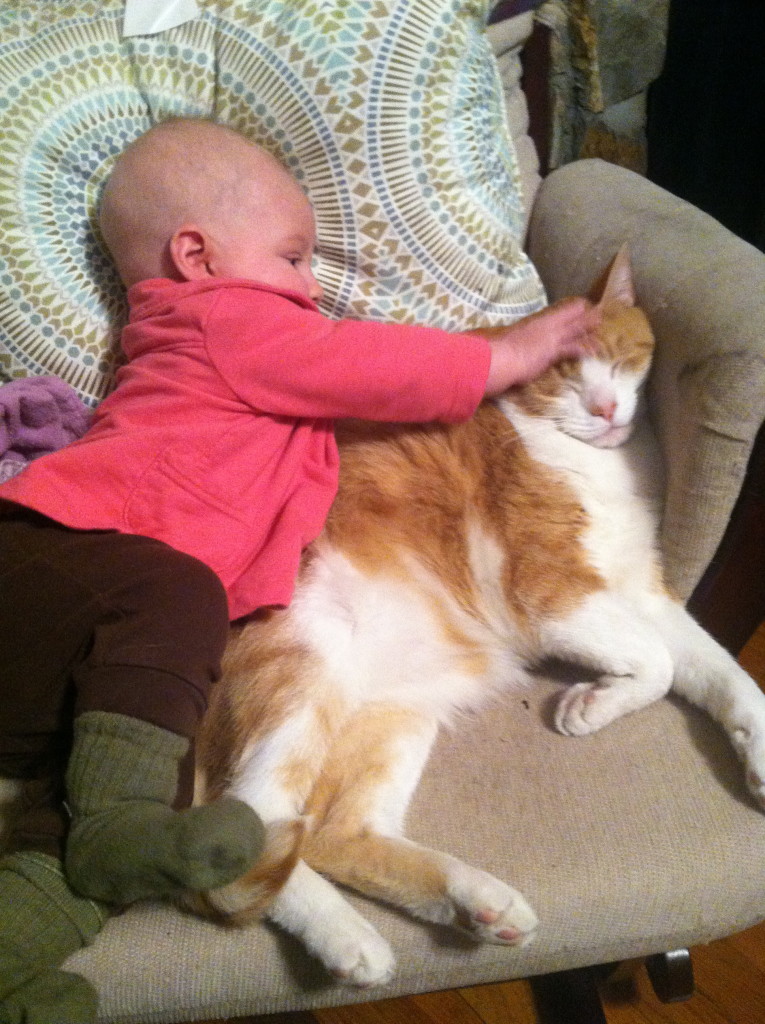 This is Tera looking up at Daddy…..they were flying his new drone/robot around…probably bugging Moose.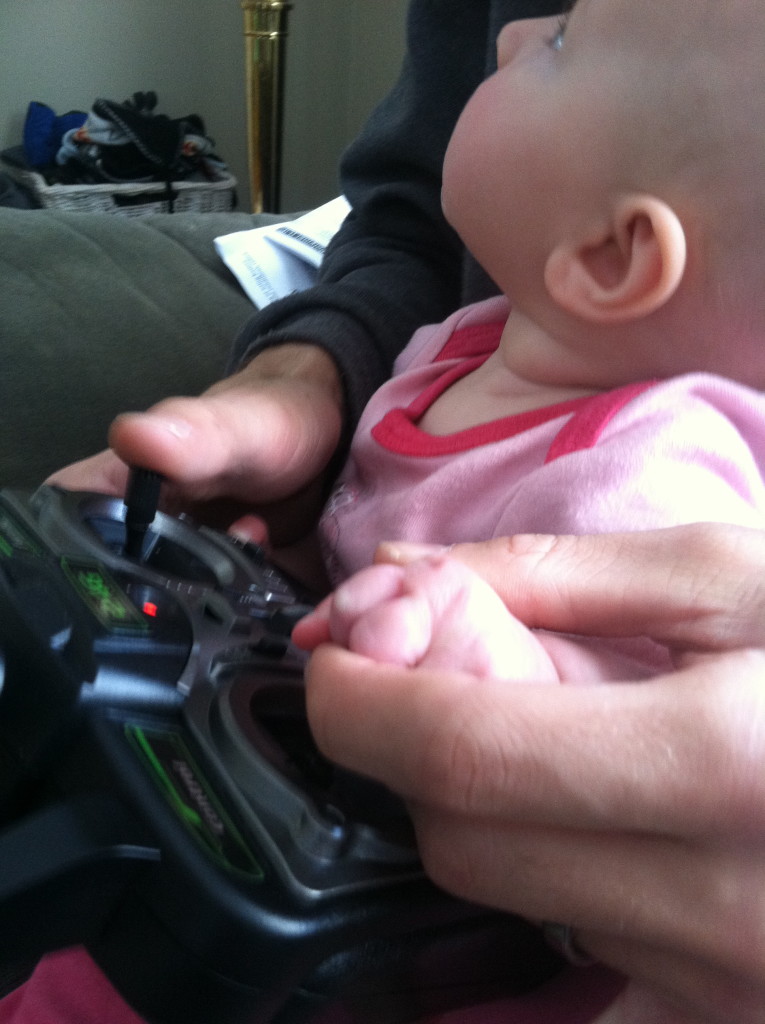 One renovation that we did is knock down this wall! It's now a doorway, not just a funny window.
Here it is from the other side. Now I can walk straight through my house, instead of having to walk around in a maze! Haha!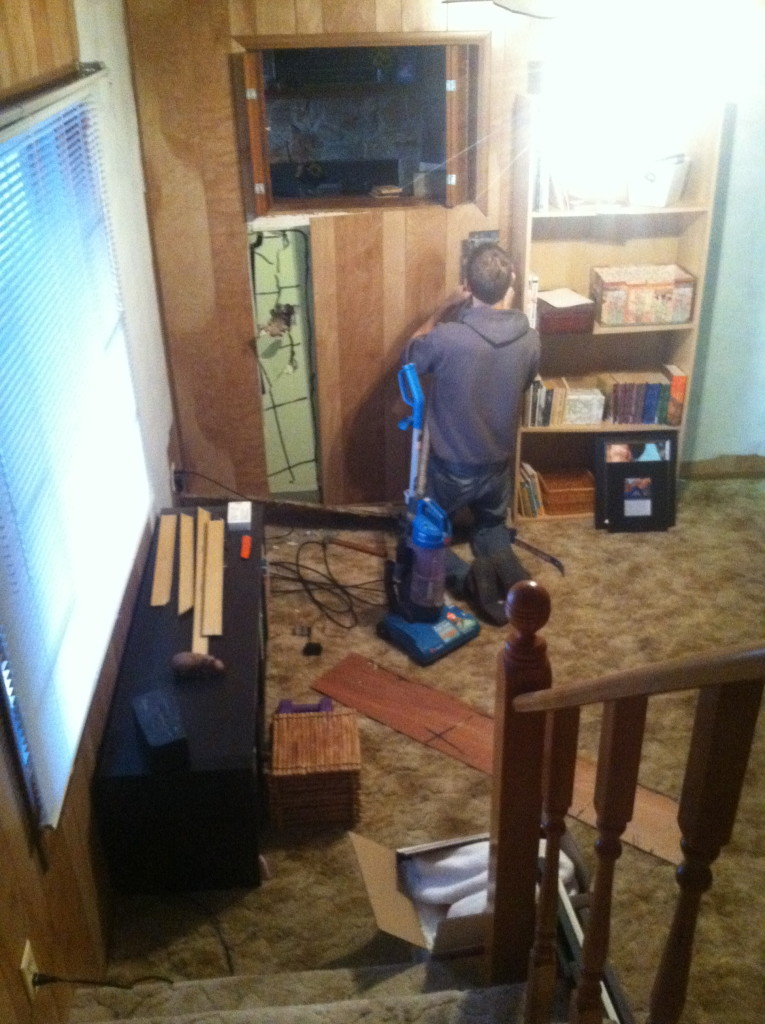 Tera is officially sitting up! Although I wouldn't leave her alone yet.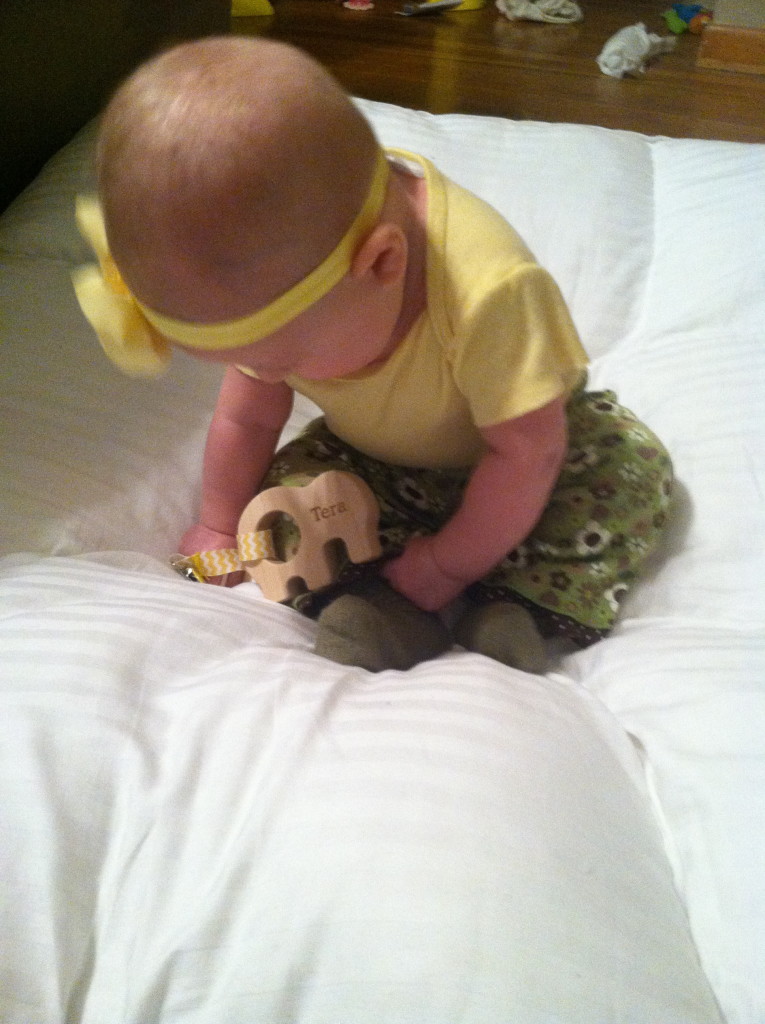 Tera is a true Hines. She loves the garlic salt!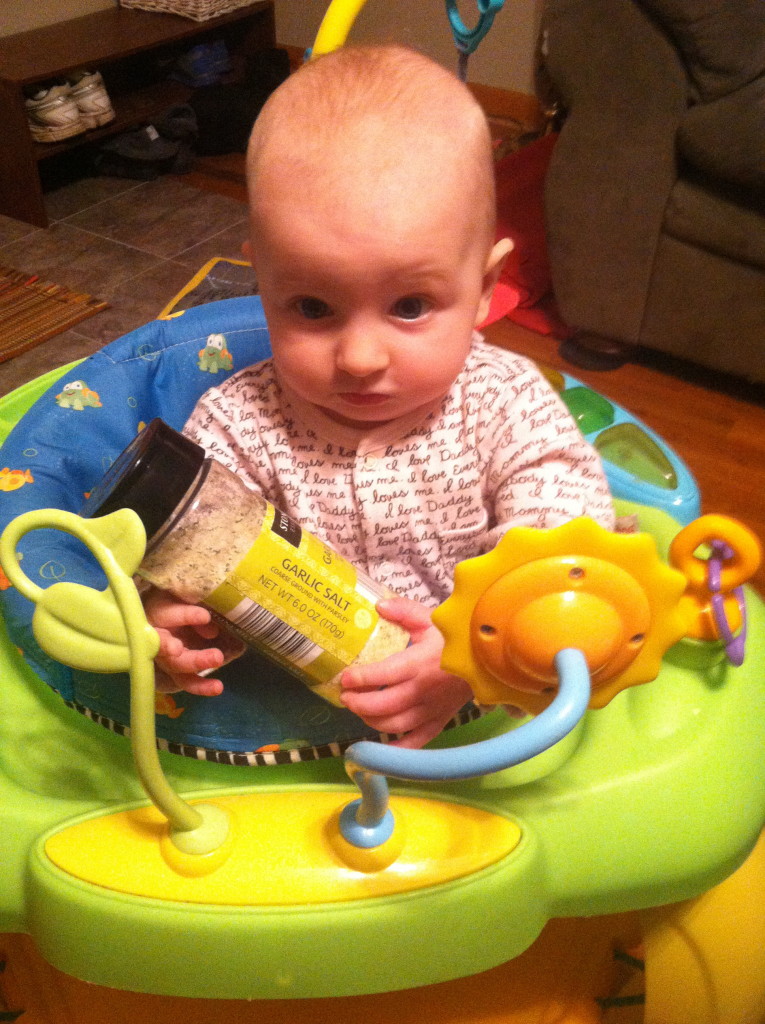 A cozy, peaceful evening at the house.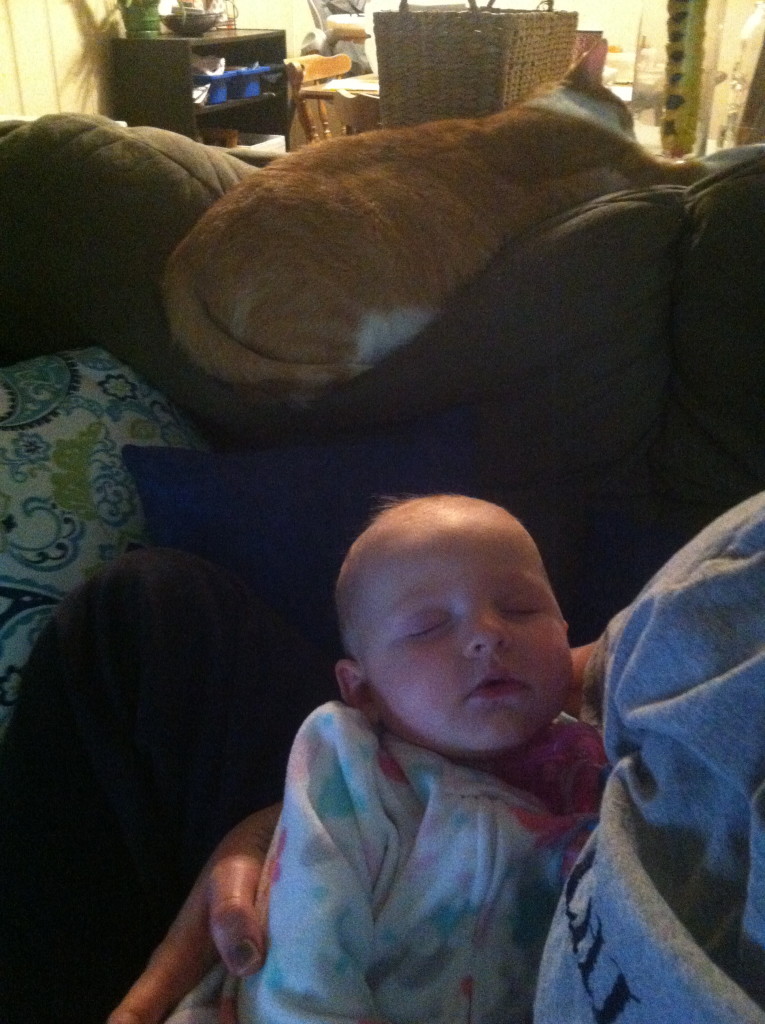 We also have a teething baby! Look at the poor girls face…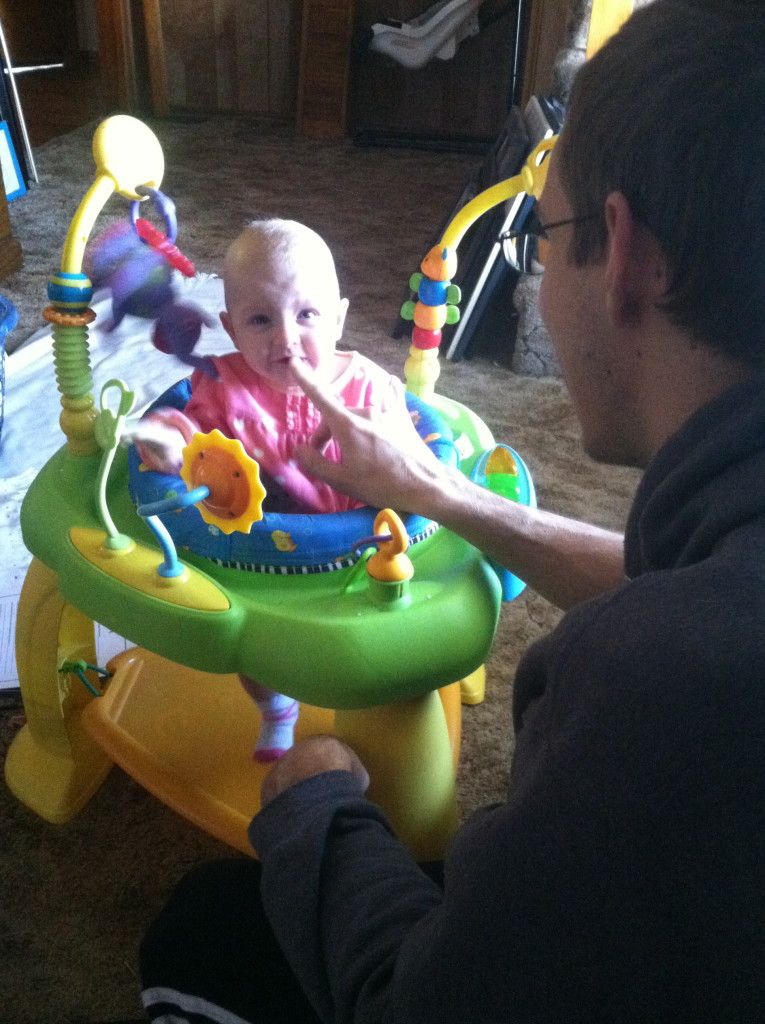 I love baby leg warmers! So cute and so functional. It makes diaper changes SO much easier.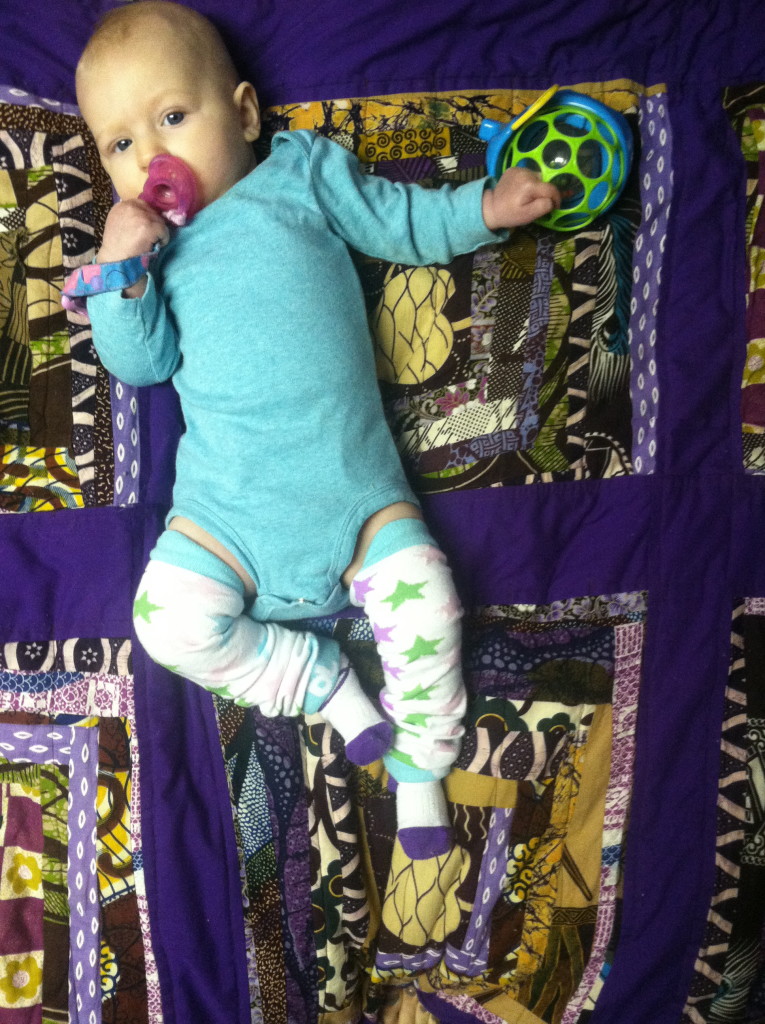 I love my Tera. I love cooking with this girl on my hip (and I'm getting better and better at it!)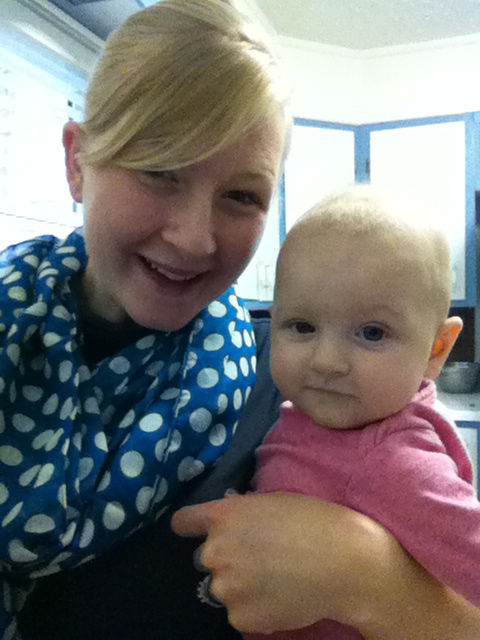 This is Theo doing a scavenger hunt. I got the idea from The Dating Divas. Right now they have a 30 day love challenge over at their website. I encourage you to go check it out and participate. It only takes a few minutes every day (some days are longer than others). It is always a lot of fun!!! (www.thedatingdivas.com)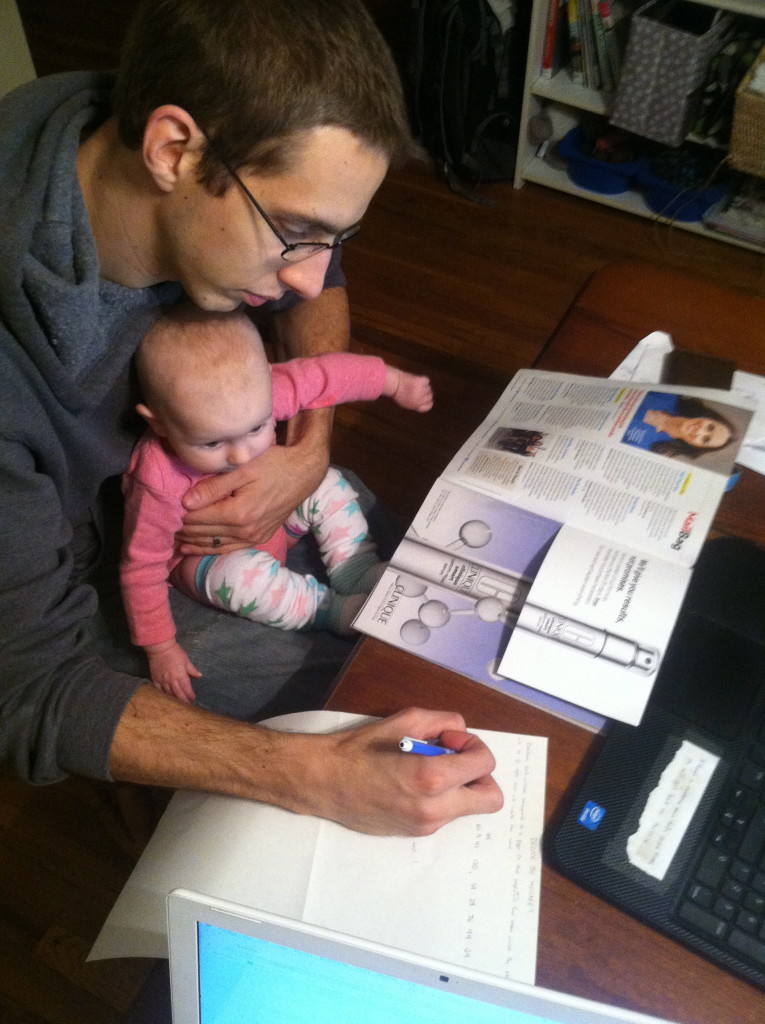 Family cuddle time.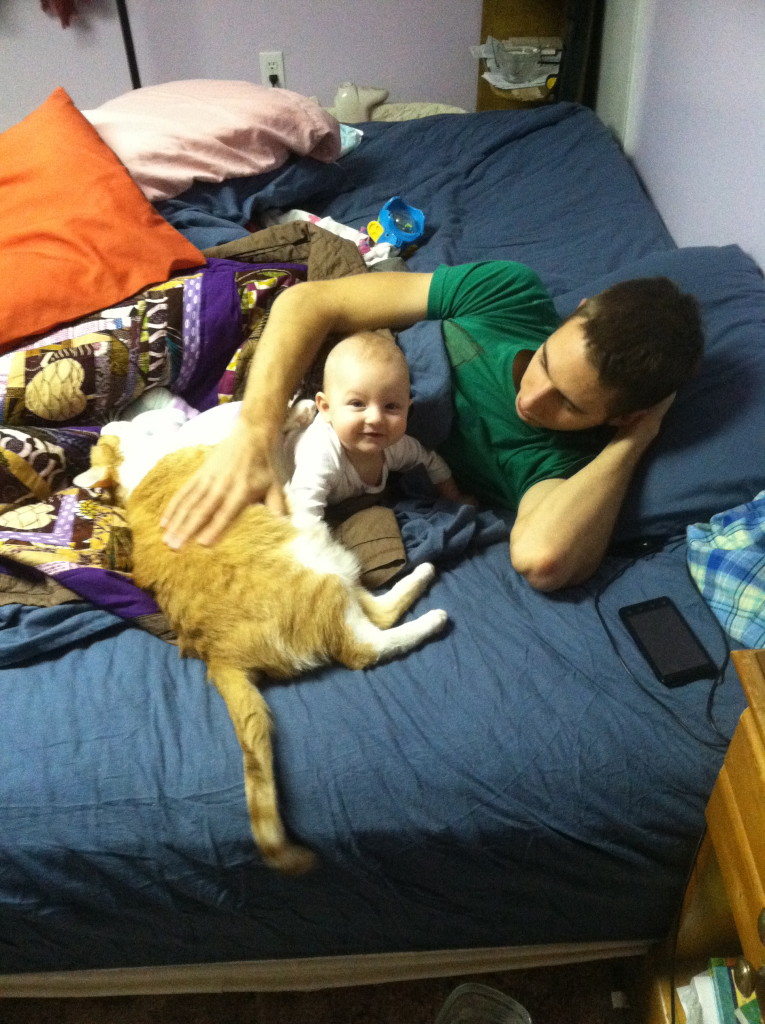 We also finally painted our pastel purple room. I don't have an after picture…yet. But I will soon!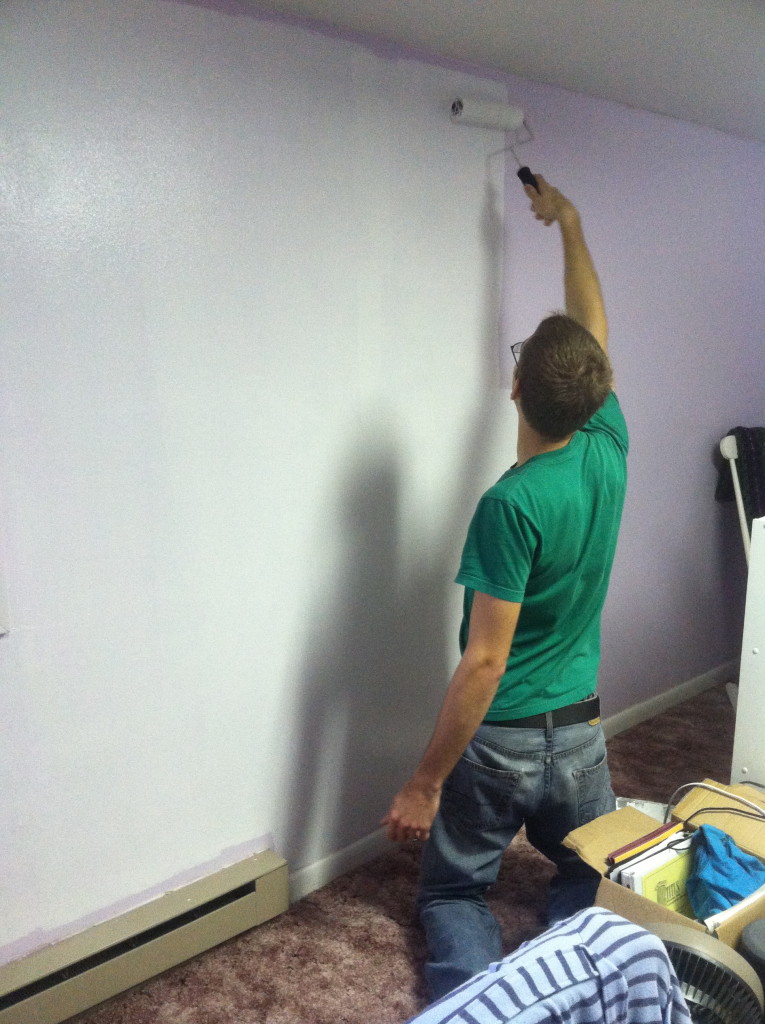 Why do children's clothes have pockets? Oh, yeah…for Daddy's cell phone!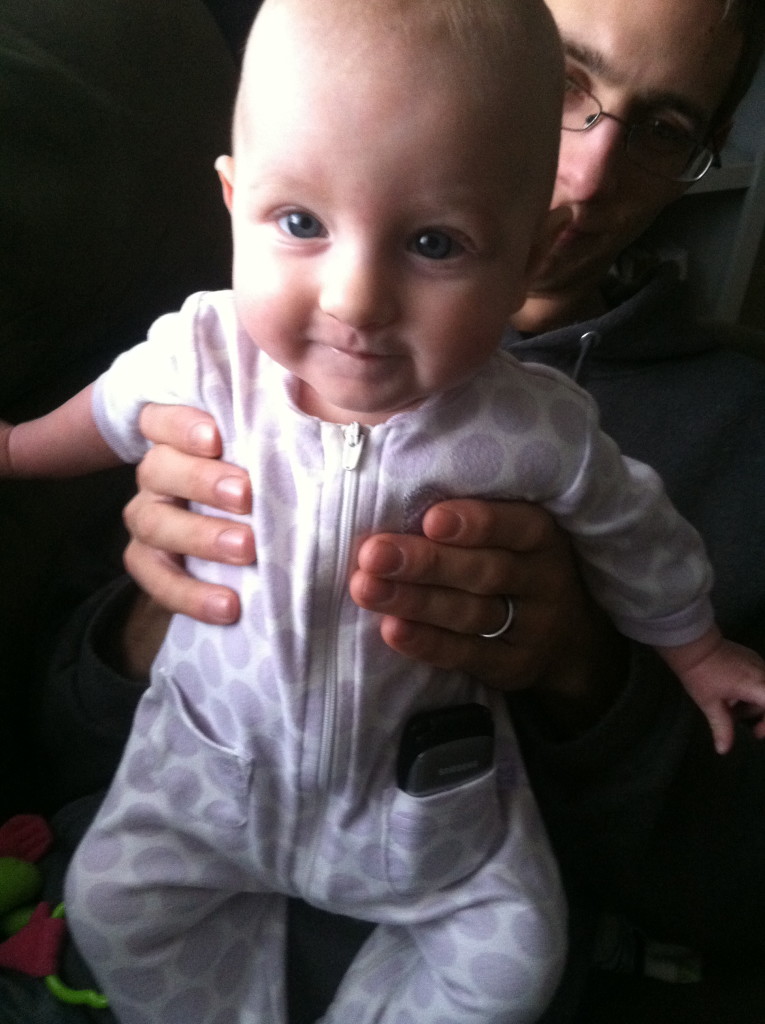 Playing Settlers with my family.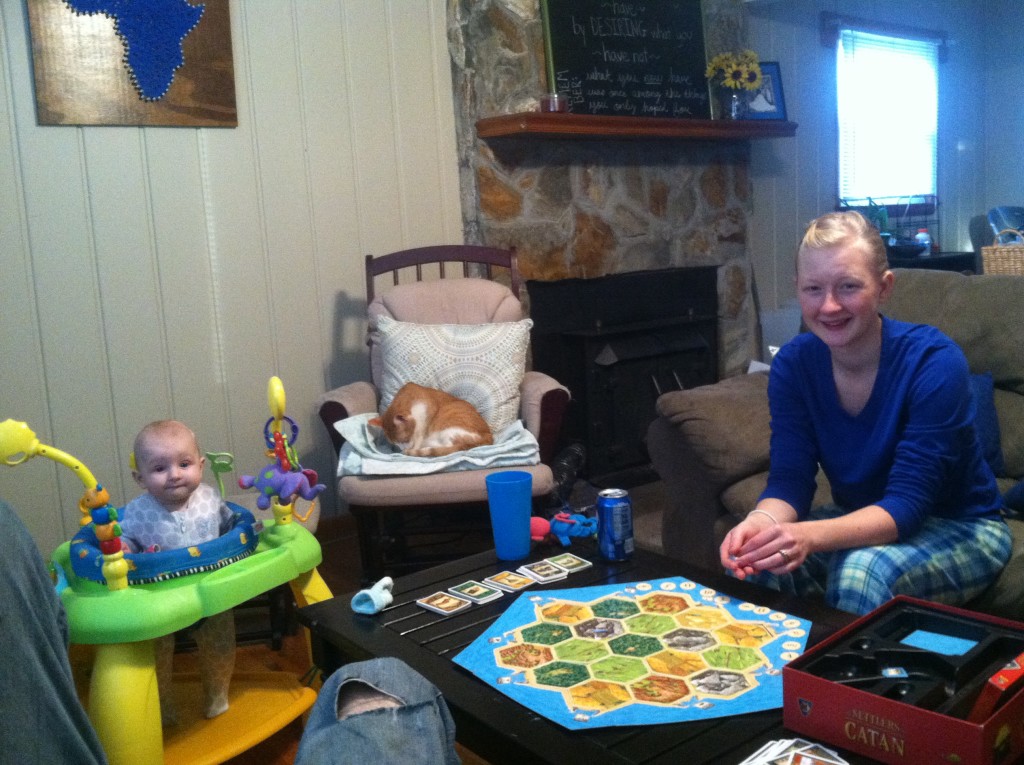 Tera is getting close to crawling! She isn't quite there yet, but she wants to be! I'd better enjoy my time before this little girl is mobile! It's not going to be long!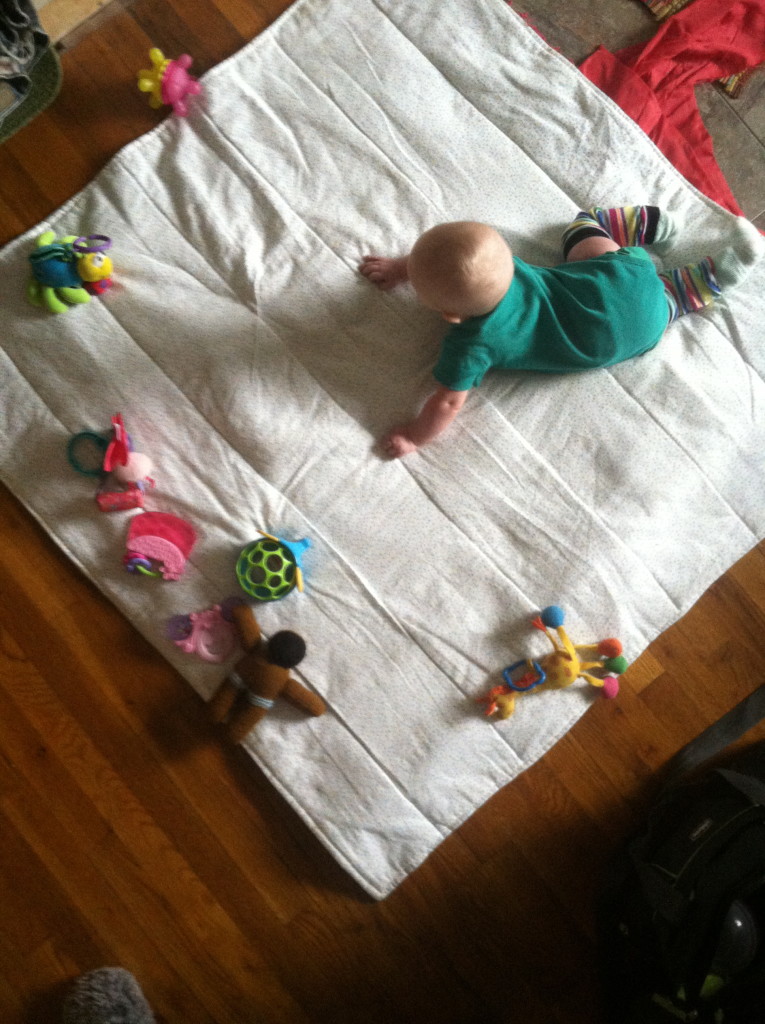 And that is it for now! Tera is pretty sick today, and after having her cough all over us all night long I'm pretty sure Theo and I are also both coming down with it, too. Ugh. I'm not looking forward to it going into this week, but I'm determined to try and have a good attitude about it!