It's almost Christmas!!!
I will admit that I'm a little bit excited this year. I get to celebrate a "first Christmas" for the second year in a row! If you had told me last Christmas that I would have ANOTHER baby (and a newbie at that!), I would probably have cried.
This is also the first Christmas with a foster love and I'm scrambling with what to do to make it special. Little Miss is only 3 months old, and I know she won't remember her first Christmas, but I still feel like I need to make it special. I'm also not a huge Christmas person. I'm not into Santa and having mounds of wrapped presents. I'm not into monogrammed jammies and maxing out our credits to give our kids gifts. BUT I do feel some pressure that this IS her first Christmas. What if her forever family (she will most likely be adopted by another family) is mad at me that I didn't take her first pictures with Santa? What if they are upset that she doesn't have a monogrammed stocking? AH! No pressure! My foster child's future family (and biological family, too) are all keeping tabs on how we celebrate Christmas!
Today I'm linking up with Erin at No Bohn's About It for their adoption link-up! Today's topic is Christmas Traditions, and I'm excited to see how other foster/adoptive families incorporate the traditions of their kids families into their own families.
Since we don't have many traditions, and Little Miss has never spent a Christmas in any other family, we don't have any new traditions to incorporate. Instead I thought I would just do this fun Christmas questionnaire. I love questionnaires. I mean…they take half the work out of the blog post for me ;)!!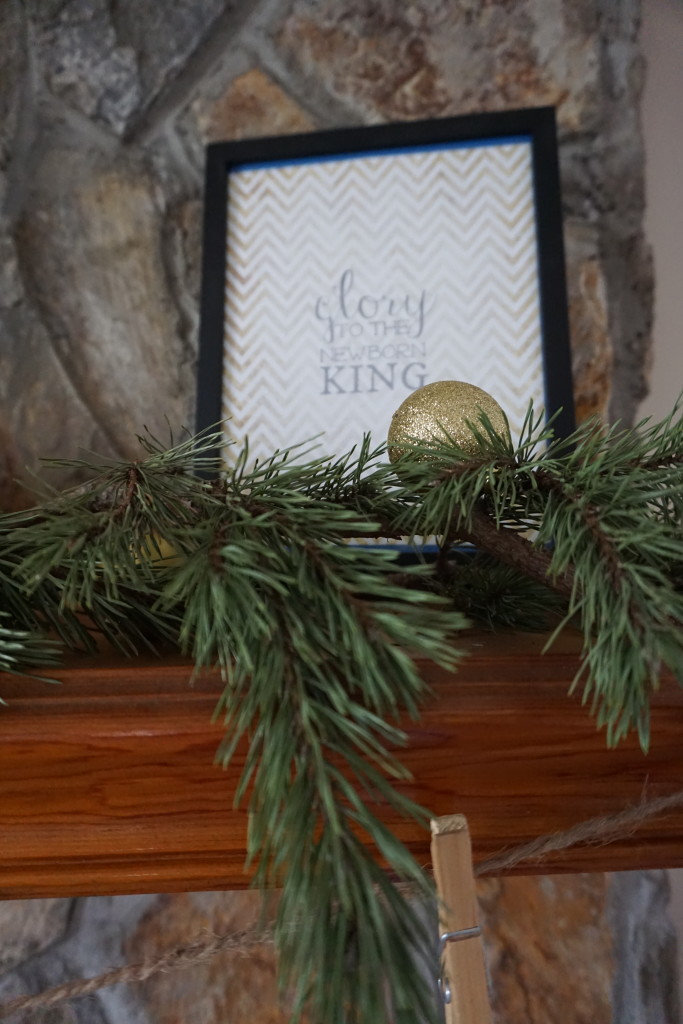 A holiday tradition:
Theo and I have loved dragging our mattress to the living room on Christmas Eve and sleeping under the Christmas tree! We shall see how that goes this year with two little ones. We also always make cinnamon rolls for Christmas morning!
What I would love to see Santa bring me the most?
Assuming that Santa is NOT my husband and he is NOT spending money from our bank account, I'd love to get a new laptop!
If Santa IS my husband and spending money from our bank account, I'll stick with some simple little things like candy bars and nail polish.
What's my go-to stocking stuffer idea?
Candy bars 😉
Who is the hardest to shop for during the holidays?
Theo Hines. Hands down. No doubt about it. He hates spending money and he always tells me that he seriously wants nothing for Christmas. Or he wants really, really expensive things like a new gun or a fitbit or a smartphone.
Favorite winter accessory:
Gloves! I couldn't survive without! Although, Theo just ordered a fire department beanie as a gift for a family member, and I'm contemplating stealing it. That thing is COMFY!
Christmas lights – colored or white?
While all the way.
Favorite holiday food:
Does fudge count as food?
White elephant gift idea:
An ornament or a candle!
Funny picture with Santa:
I actually don't think I've ever taken a picture with Santa. I suppose I should take the girls sometime to get their pictures taken. My parents told us "Santa comes down the chimney" and my brother and I looked at our parents and said, "We don't have a chimney" and that was the end of Santa for us! I'm not against him, and I wouldn't mind taking the girls to get their pictures taken, but he's so EXPENSIVE nowadays!
Do I like candy canes?
No. I dislike any kind of mint.
Hot chocolate – marshmallows or no marshmallows?
Can I have my marshmallows without hot chocolate?
Favorite holiday song:
Handel's Messiah is beautiful and so, so worshipful.
Favorite holiday movie:
The Preachers Wife.
Funny holiday story:
It's not really funny, but I'm fond of it.
When I was in 5th grade, my brother started having seizures right before Christmas. My family lived in a village in the middle of nowhere (in West Africa), and my parents knew we needed to take my brother to get the proper health care. So on Christmas Eve we packed up, threw all the Christmas presents in a box and left for the capital city. I remember grabbing a little 6 inch tree from the bathroom and taking it with us. On Christmas morning we unpacked the box of presents and put them around the tiny little tree on the coffee table. I wish we had pictures of that Christmas, but I don't think I've ever seen one!
Have I ever been on a sleigh ride?
Does a carriage ride count?
We went on a carriage/hay ride a few weeks ago at our local downtown Christmas celebration!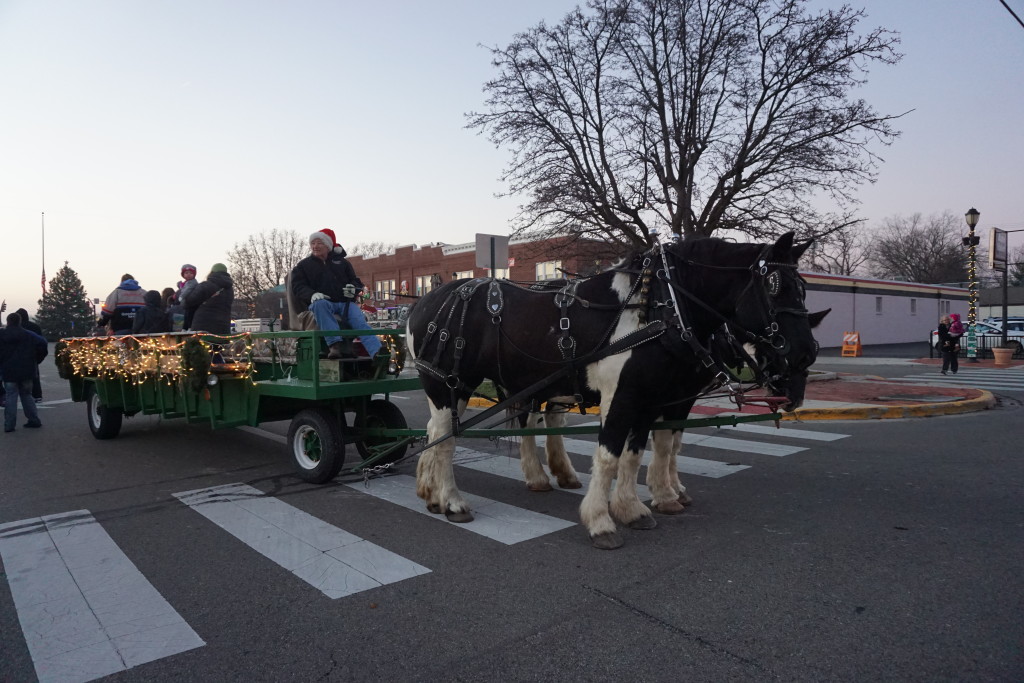 Fun holiday memory:
My Christmases growing up were so different from the typical American Christmas. I loved spending Christmas Day in Niger. We would have a church service, and then we would wait HOURS for a meal to be cooked, plated and served. During the wait time we would play card games, chat with the ladies, and one year my brother and I chased all kinds of livestock around, until we accidentally drove a chicken into the fire. Ooopppps.
Christmas Cards:
I've been married for four years, and for the last three years I have sent out Christmas cards. I love, love, love this little tradition! It's so fun to send and to receive. And it's SO FUN to pull out the past Christmas cards and see how the years have changed us!
Fellow foster parents, what do you do about Christmas cards? Legally, can we include a picture of our foster loves on the cards? Do you? Or do you just include your nuclear family and leave the foster kids out of the card entirely? I didn't like either of those options, and decided to play it safe by including Little Miss, but having her turned around. Since she's 3 months old, this wasn't too hard, but I still feel awful that I didn't include her face in the photo! I did NOT want to leave her out of it…that just doesn't seem fair/right, and when I look back at our Christmas cards I want to remember ALL the children that were in our family during that season!
What do you do?