Doesn't she know how much I sacrificed for her today? 
These words actually came out of my mouth this past week.
I was talking to my husband about the attitude I was getting from Heavenly after I had spent the whole day at the waterpark as a reward for her completing a set of flashcards.
I wanted her to realize that she should thank me. After all, I sacrificed my time, my energy, my money and my whole day just for her. I gave her an opportunity that she would probably never have had in her life. I bought her a swimsuit, I spent hours with her going over her flashcards and I hauled both my babies to the waterpark for her.
Hello, don't I deserve a little thanks?
No. I don't.
She is ten years old, and to her…it was an AWESOME day at the waterpark. She doesn't understand the concept of money and that it was a rather pricey gift to her from us. She doesn't understand how difficult and stressful it is to haul children around all day long without a set nap time. She doesn't even fully grasp that Mom's have feelings and that they need to be loved and praised as well as thanked.
On that day, I stood on the edge of a dangerous cliff. It's a really easy cliff for foster parents to dive off, because when we take in these kids we give them the world, our world. We give them everything that we have and then some, and we so desperately want to be acknowledged and thanked. We start reaching around and patting ourselves on the back, telling ourselves that we are giving them things that they would never get to do in their 'old life', and how lucky they are to be with us. We are searching desperately for affirmation, and we expect it from the one place we can't ask for it: the foster child.
Did Heavenly have a great day? You bet. Will she probably always remember today? I think so! But does she need to thank me and forever cut out all the attitude just because she had a great day? No, she doesn't. She is still a child and will act like a child on most days of the week- even the days that we get to have a ton of fun at the waterpark.
Maybe one day she will look back and remember the time that she spent in our home. Maybe she will have her own kids one day and wonder how in the world her foster Mom managed to keep up with her schedule while hauling two babies around. Maybe when she gets her first job she will being to fully grasp the concept of money and how much it can cost to go to the waterpark.
But for today, I will let her be a kid. I will gently correct the attitude and continue to foster a spirit of thankfulness in general. But I will not expect or demand thankfulness or perfect behavior after I have been generous. I will not hold it against her if she doesn't gush thankfulness and I will not give her attitude back because I clearly don't deserve her attitude.
When we demand this from our children, especially our foster children, we start to build a wall. We are expecting them to have adult emotions with adult responses to situations, and they are not even capable of that. We are dangerously forgetting to let them be kids, and that is often what they need most from their time in our home in the first place.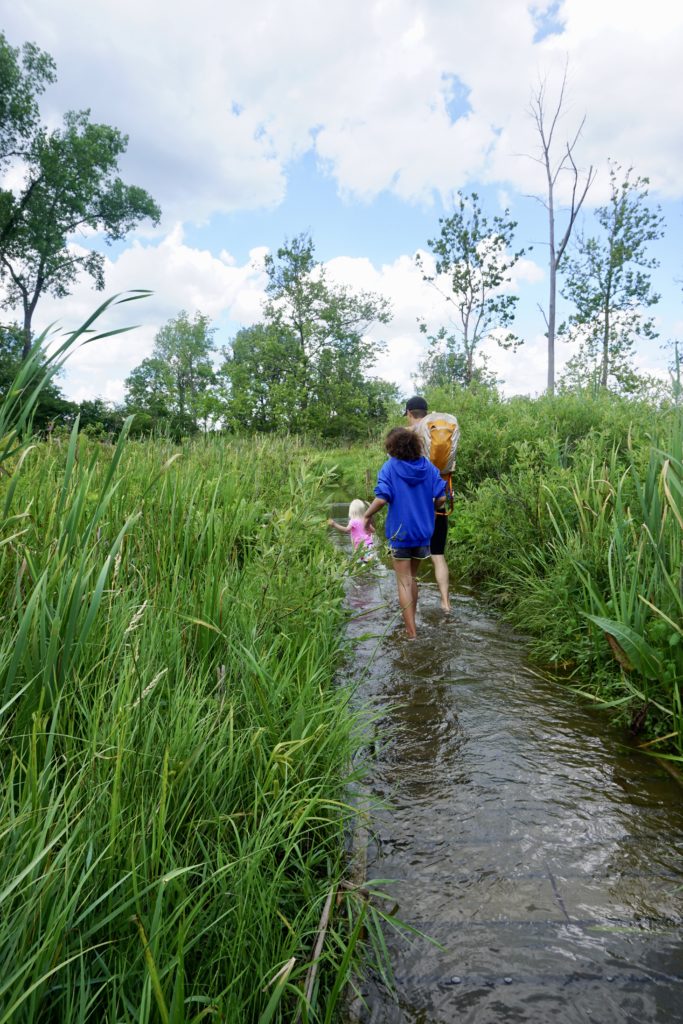 I have already received so many responses to this post, so thank you for all who are stopping by to read and to share it! Of course, as with all things, this is in moderation. Yes, we must teach our children thankful attitudes. Yes, we are responsible for teaching them how to be grateful and thankful. But that takes time and many, many years.
And, yes….this absolutely applies to biological children, too! My lens is through the experience with my foster daughter, but all of this 100% applies to my biological children, too.