Phew! There was so much packed into July that I really need to do several different posts, but because of lack of time, I will once again just have a big photo dump. I'm trying to decide if I should do away with monthly reviews and focus more on writing a blog post for each big event that we do, but I'm not sure how I would find the time to do that, you know? Oh, life. It's been wild this month.
July was PACKED and I'm EXHAUSTED. Do I say that every month?
I think I need to stop saying that. We have loved so many moments of this month, but they haven't all been easy.
King Kiah has started standing. And he's mighty proud of himself for that!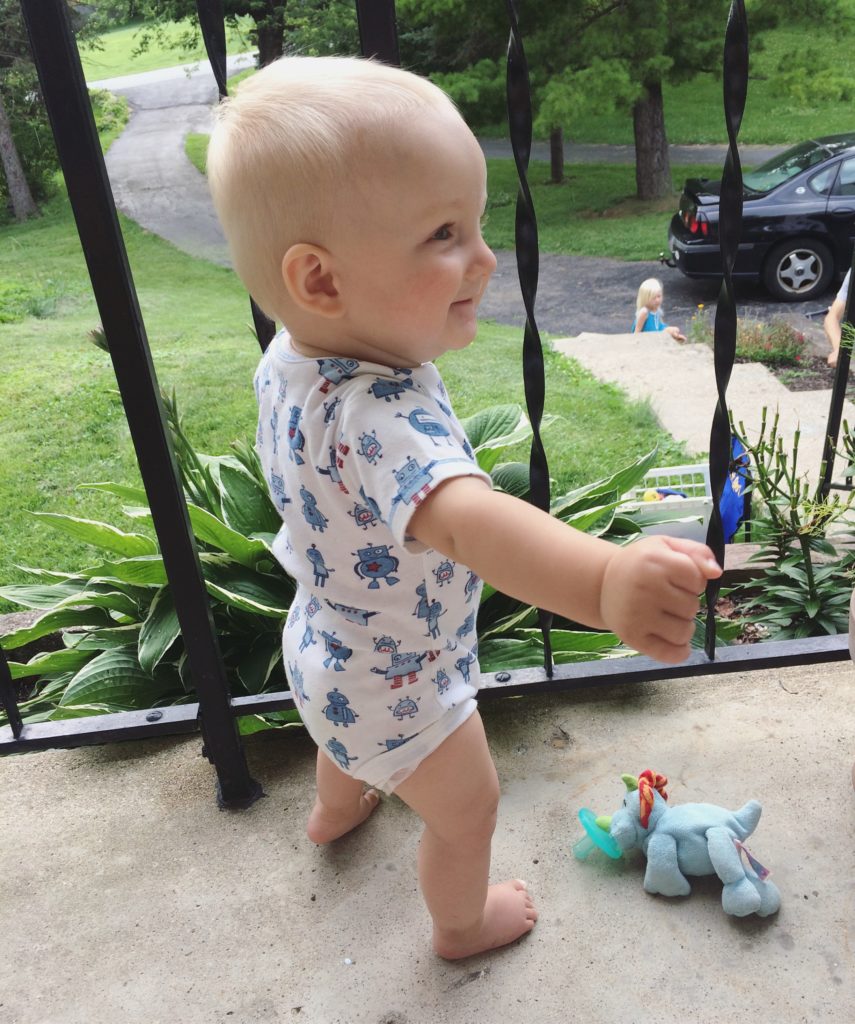 We kicked off July with some July 4th festivities! Heavenly really wanted to see fireworks, so we stayed up super late on a Saturday night and went to watch them. We had just gotten a brand new minivan, and we put the seats down in the back and watched from inside the van! It was so fun!! Although a very, very late night for two particular children…
Kiah was not a huge fan of the fireworks, so Tera reached out and held his hand. MELT.MY.HEART!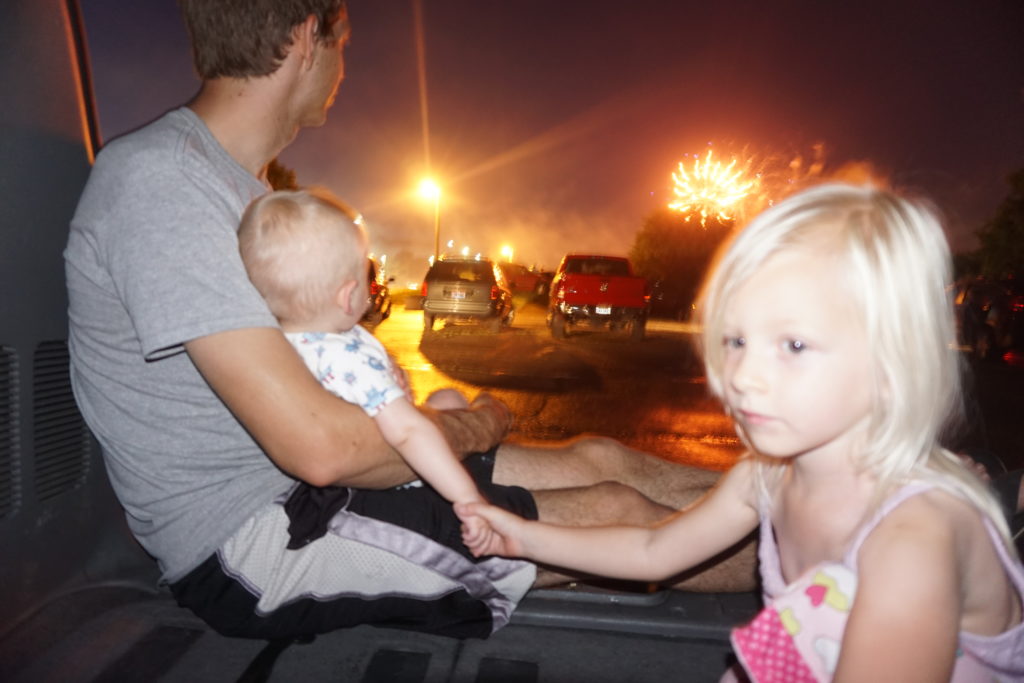 The next big event was the downtown Fairborn 4th of July parade! This is a fabulous small town 4th of July parade. Although the parade was also epically long. Like…we left an hour into it and there was no end in sight. There was, however, an end in attention spans of the children, so there's that.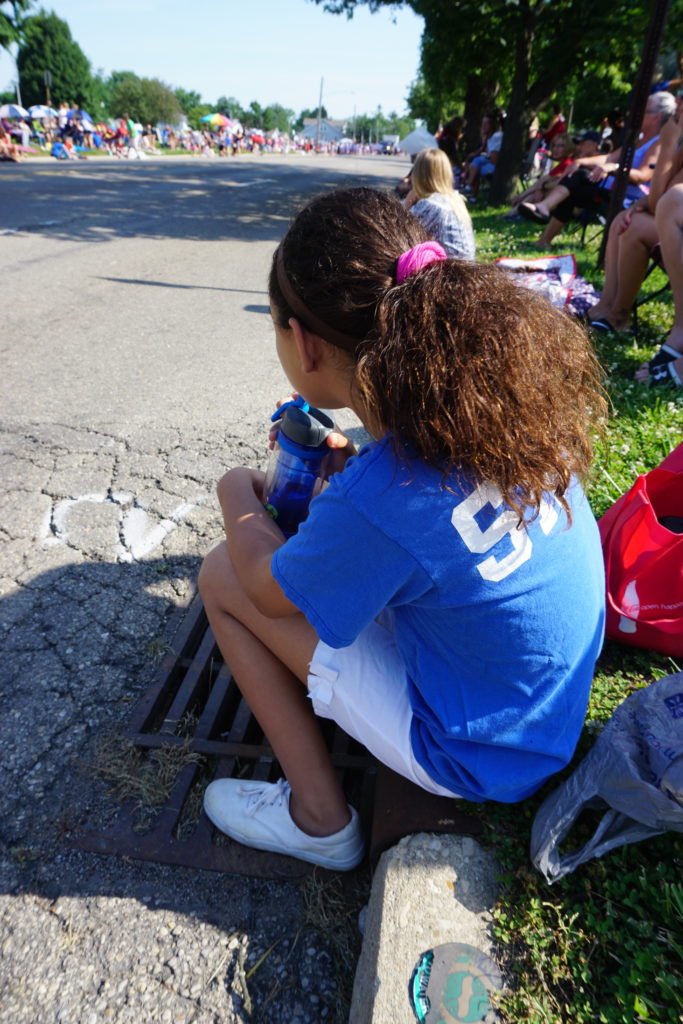 Hezekiah's first fourth of July! Funny story: we did a crib to carseat nap transfer while we were rushing out the door to the parade. Halfway there, I asked Theo if he had grabbed Kiah's pants. Nope. And he was wearing a pink cloth diaper. And he sat in his pink flower stroller. Yet people still knew he was a boy.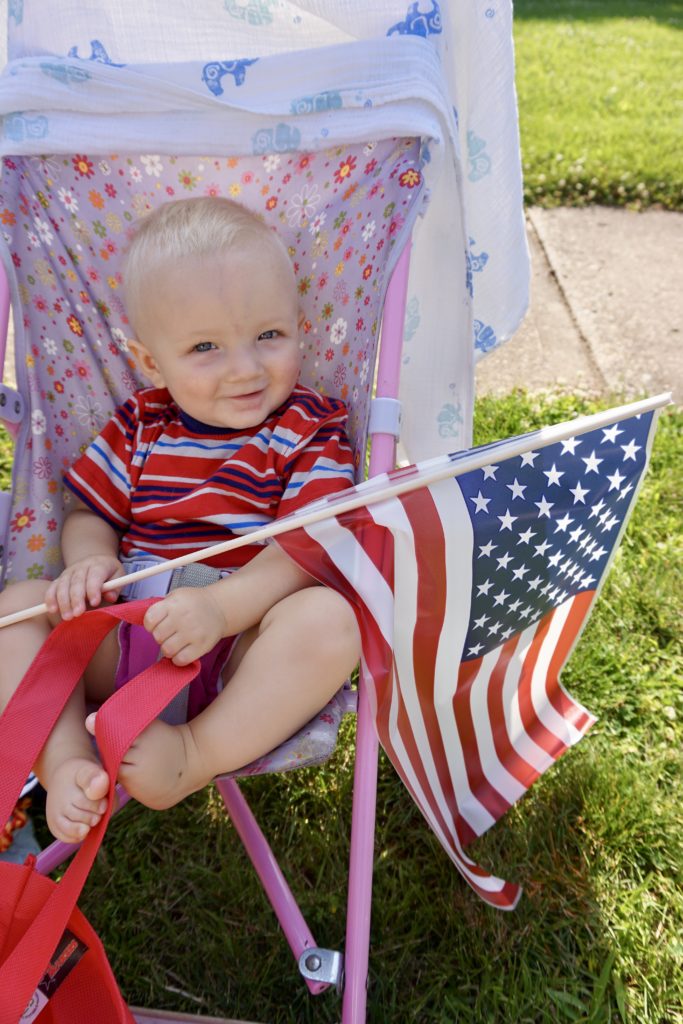 Happy 4th!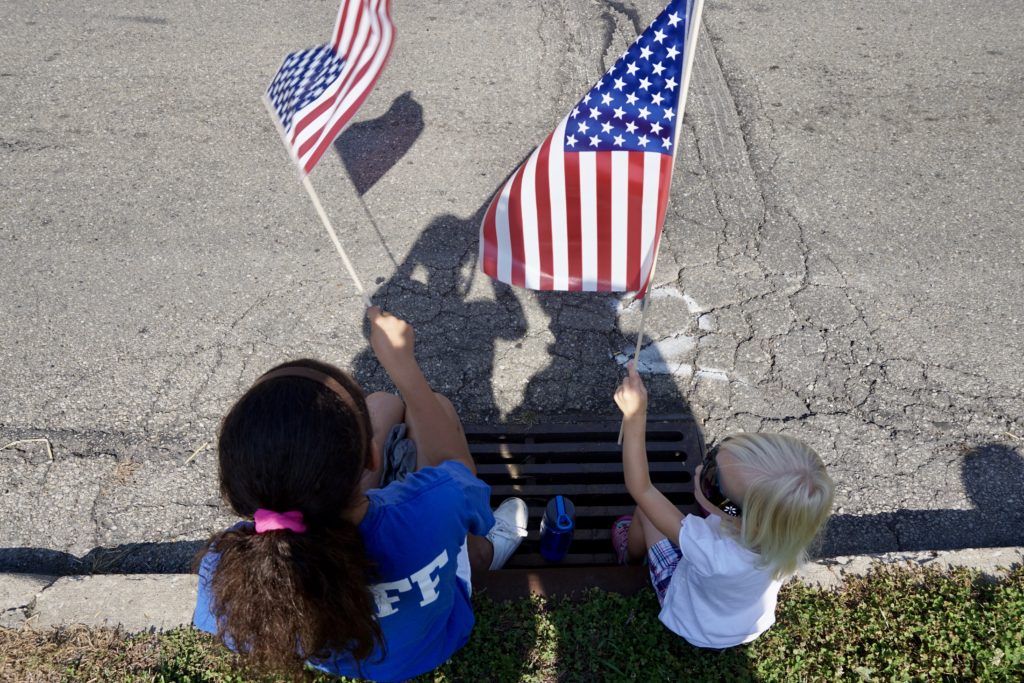 July also brought a huge God-blessing to our lives: a minivan! We found it on Craigslist for a great price and so far we are loving it!!!!
My brother and sister in law also drove down for the day to visit and show off their twins. So SWEET!
King Kiah is already trying to conquer the stairs! It's time for baby gates galore. He's also super into power cords and electrical outlets. Of course.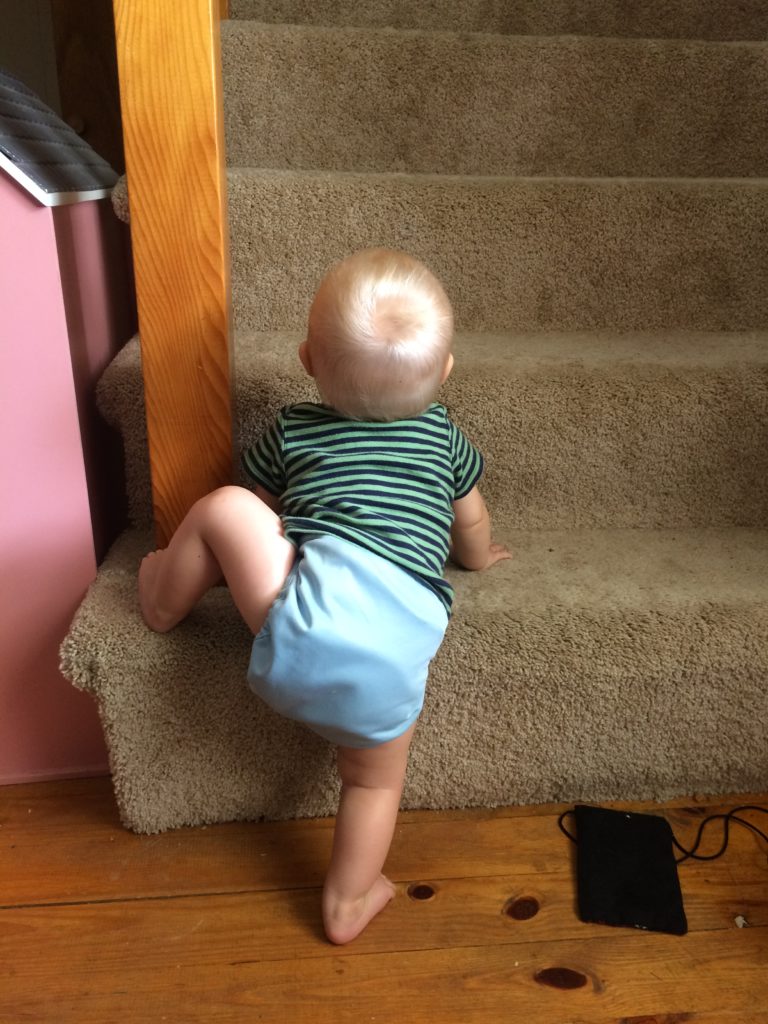 We also attended Cow Appreciation Day at Chick fil A! Free food and a chance to get out of the house? Every stay at home Mom's dream!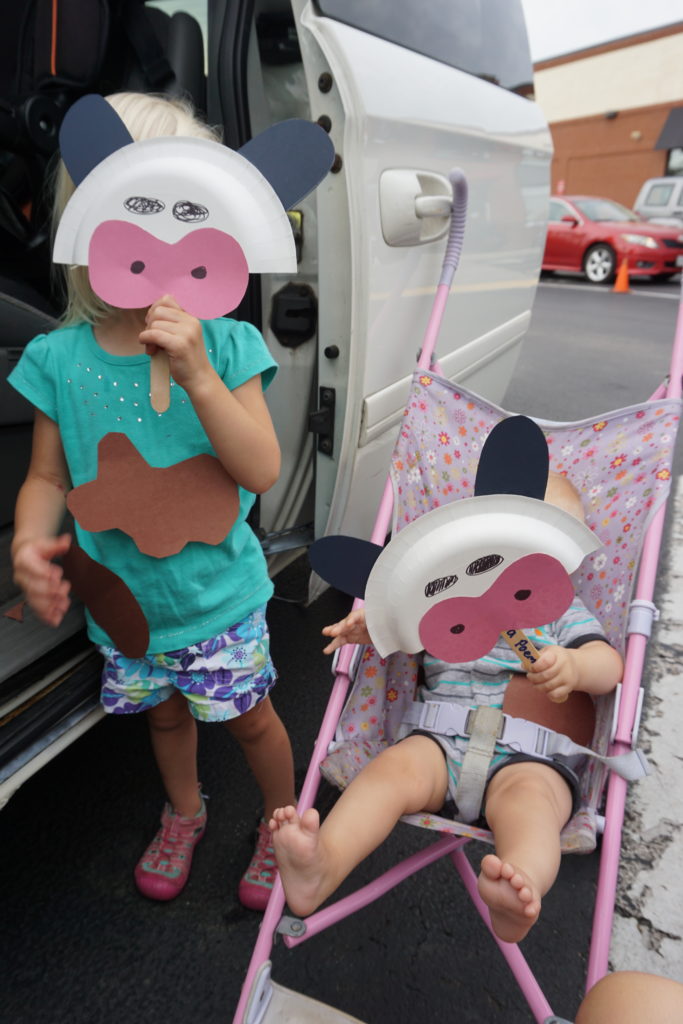 The main event of our July was celebrating Heavenly's birthday. I did my best to celebrate it all month long, and I think that it was a success. We did have a sweet and simple birthday party for her at a local park. The highlight for her was that Children's Services allowed us to have her biological family there, too. It was a dance of awkward and beautiful, beauty and ashes, biological and foster. Maybe I'll have more thoughts on that later.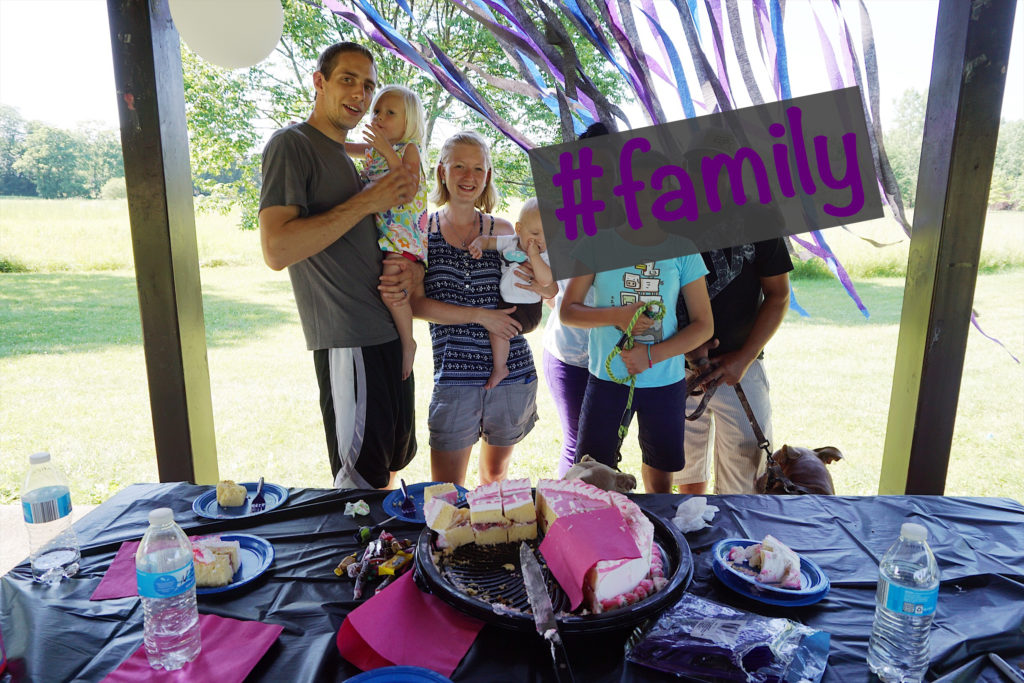 Party spread. It was so far from a Pinterest party, but Heavenly said it was the best day ever and that she had never felt so special.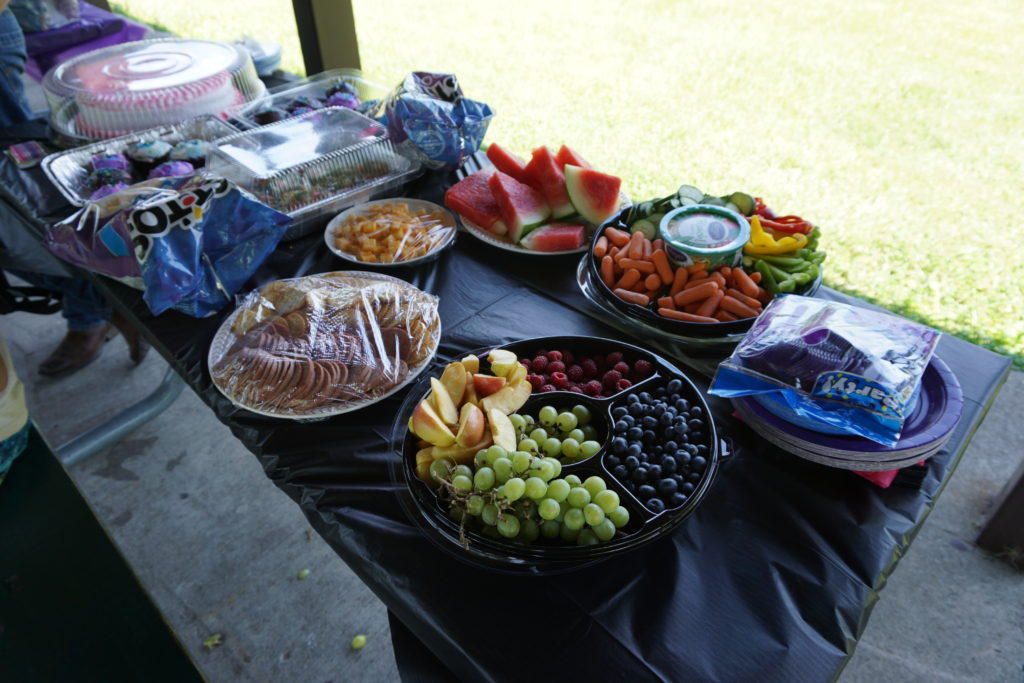 The piñata.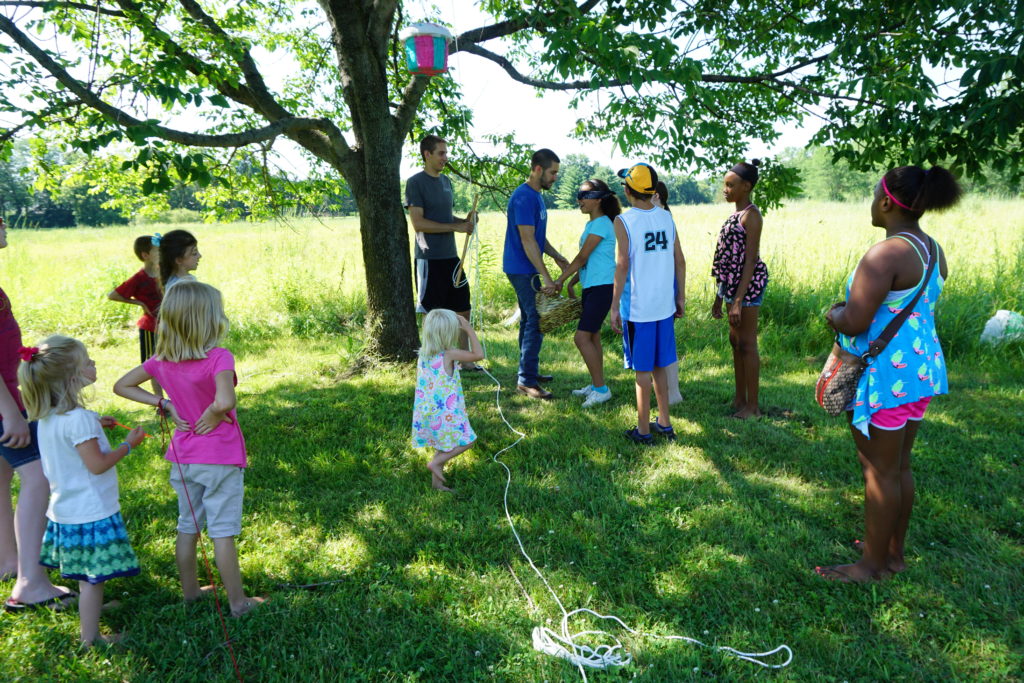 Hezekiah James also turned nine months old this month! What a sweet little goober!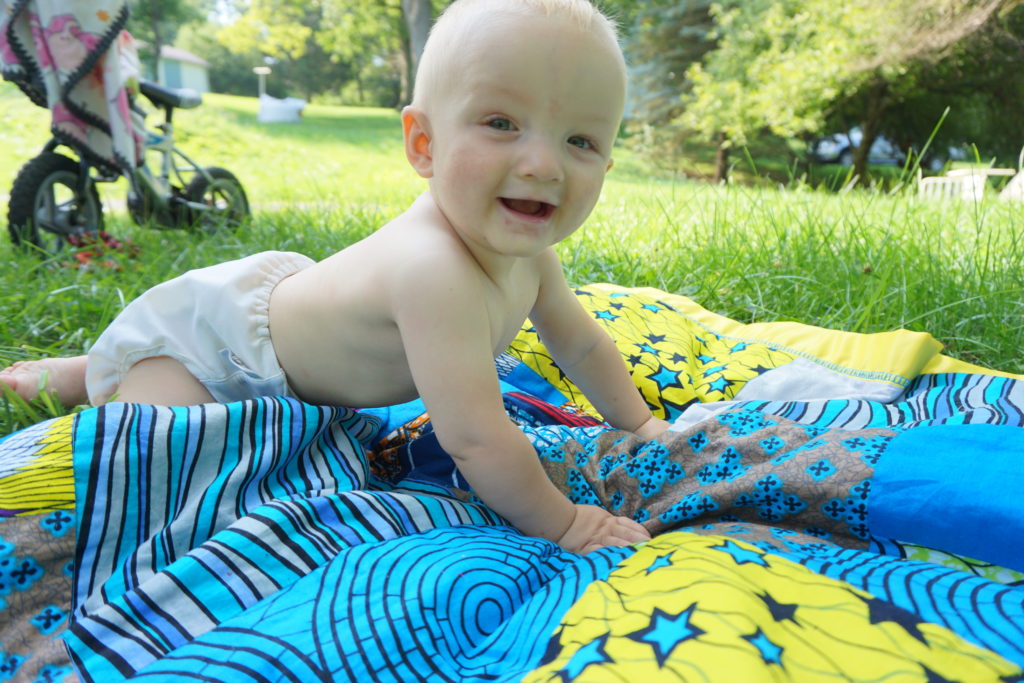 One weekend, we hit up a Hot Air Balloon festival in a nearby town. The town itself was fairly ghetto and I was a little nervous that it would be a flop. Well, it ended up being too windy for the hot air balloons (which was a huge disappointment for me), but we all still managed to have a blast. Especially Heavenly.
We parked ourselves right next to this field where the helicopter was giving rides to people. It was such a nice day!!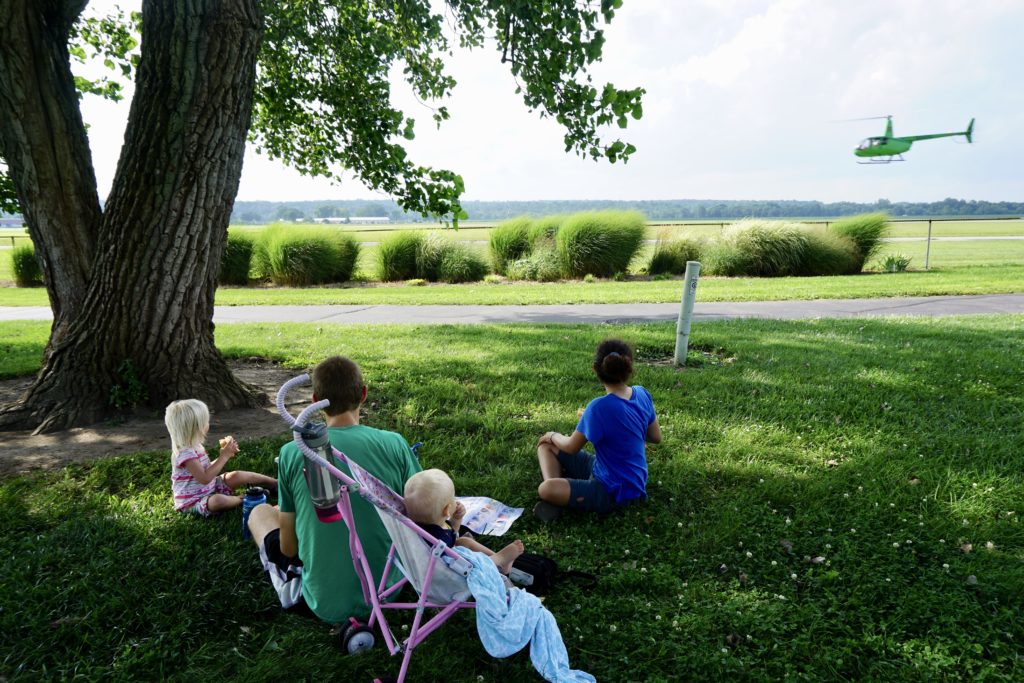 Tera was juuuuuust tall enough to ride on this slide! She was SO THRILLED.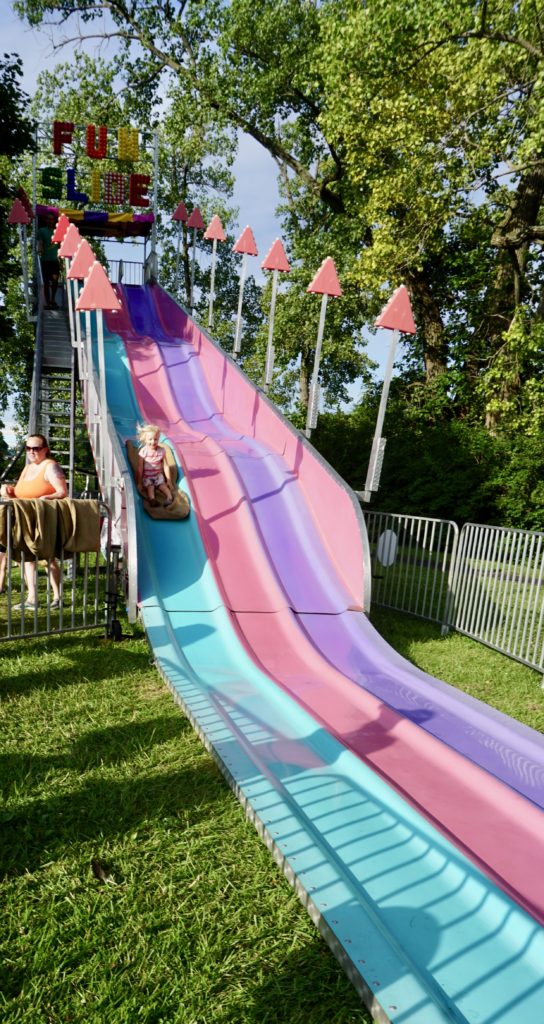 Heavenly chose one ride…and it was the skinniest, craziest ride that they had. It made me want to barf just watching it, but she LOVED it.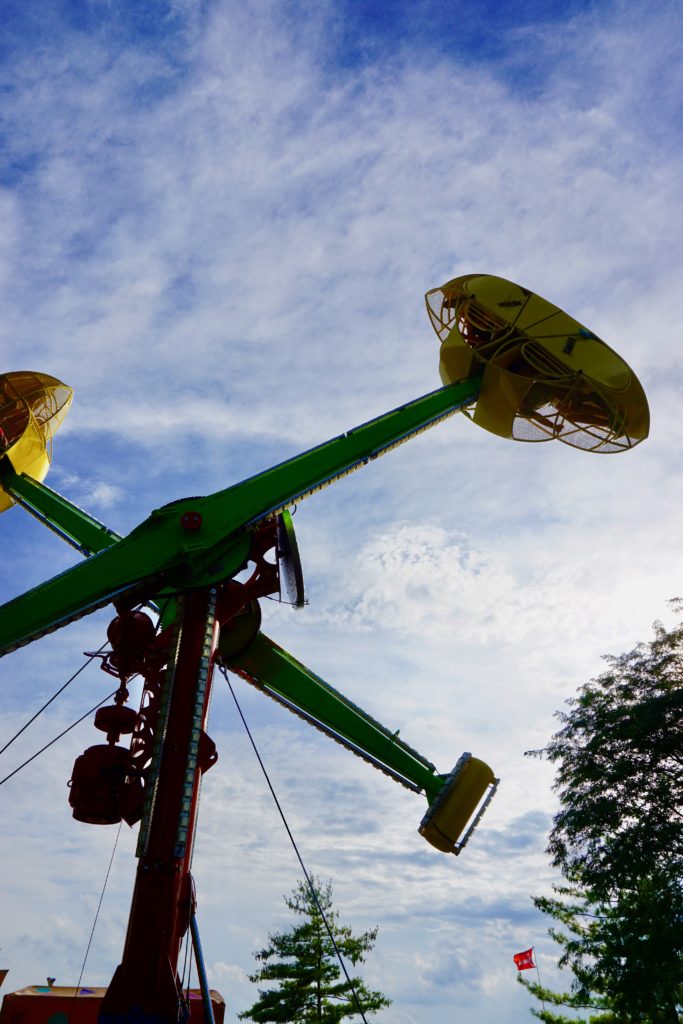 She then spent the rest of her money riding in this 30 second monster truck ride. It's so funny what 11 year olds want to blow their money on, but it was her money and we told her she could do what she would like with it!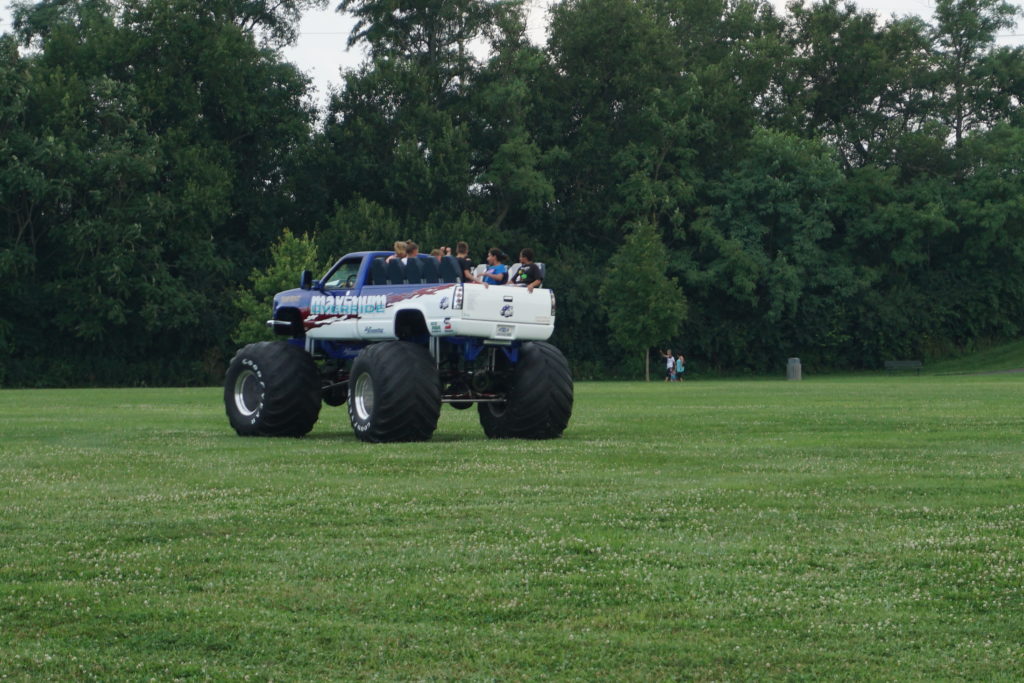 Theo even got a picture of Tera inside the monster truck wheel. Don't worry, the truck was turned off, the driver wasn't even in the drivers seat and the people were loading and unloading on the ladder.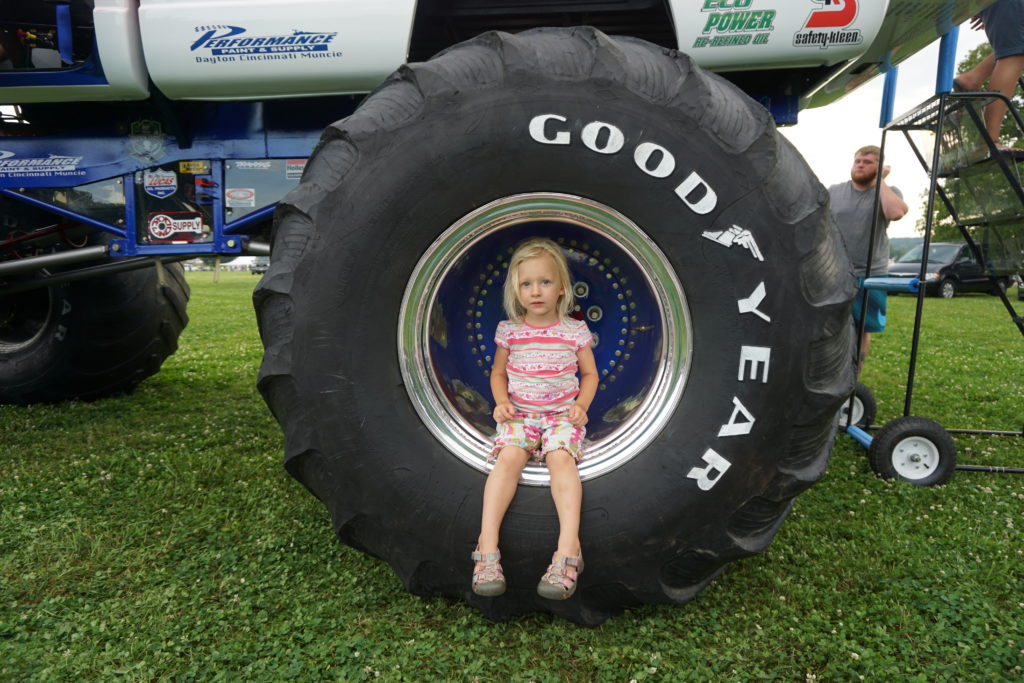 July also brought a HUGE ACCOMPLISHMENT for Theo. He had his final fitness test for the police academy, and he broke an academy record!!!! He ran the mile and a half in 8:03. The previous record hadn't been broken for 17 years and was 8:04. I'm so proud of this man.
We finished off July with a six day Hines Family Reunion, which I recapped in a separate post here.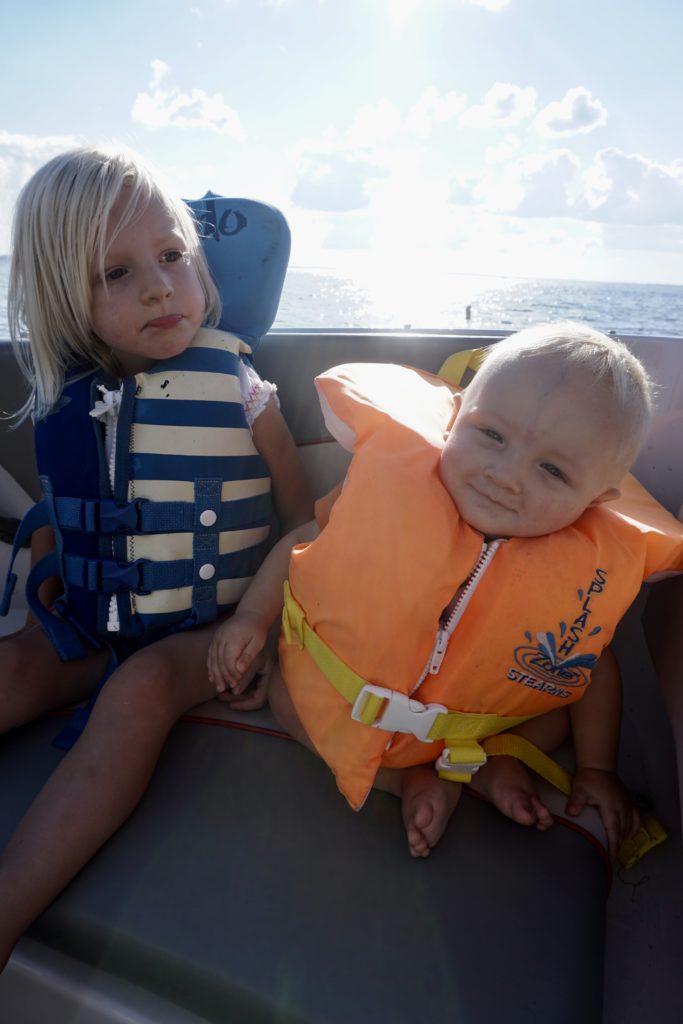 The day after arriving back from the Hines Family Reunion, we had the most special of guests arrive at our house…Memaw and Pepaw!!!!!!! They are finally on their home assignment from working overseas and we will get to see lots of them this year. I am SO EXCITED!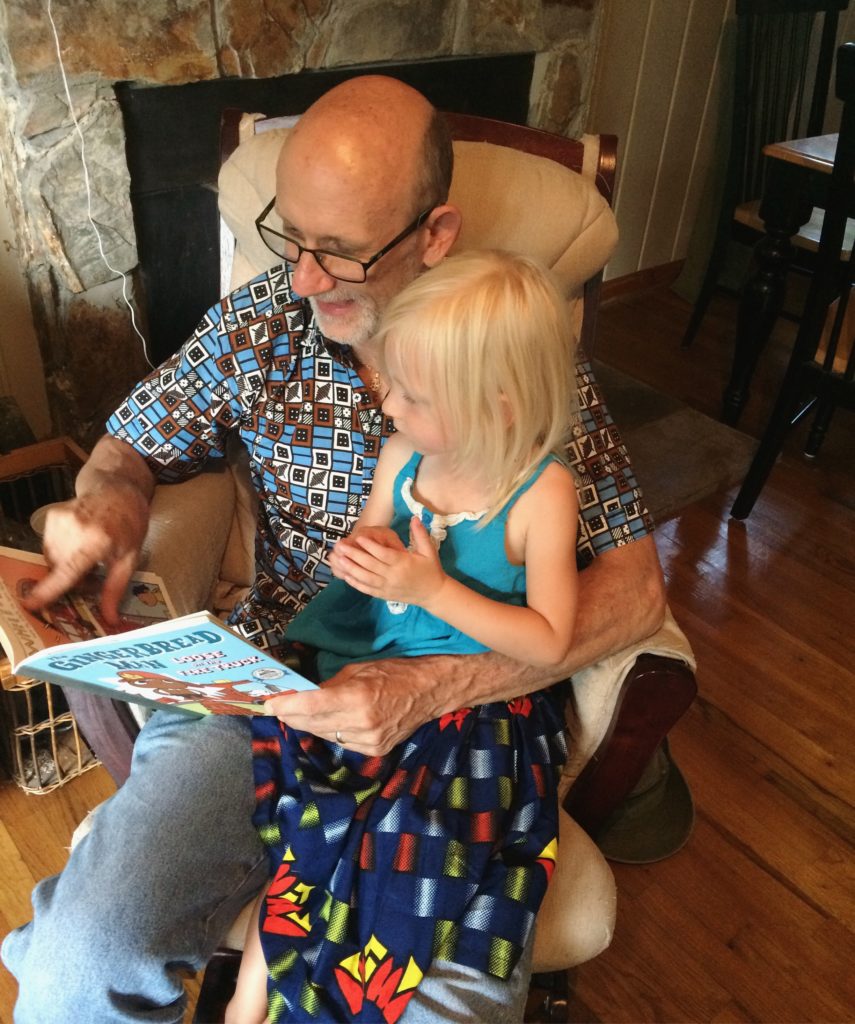 And that is a wrap on July! Phew. I'm hoping to ease back into blogging within the next few weeks, but I'm just going to take it on a daily basis. I finally feel like I've overcome the crazy writers block I was experiencing these past few months, but now I just need to find the time to write it all down!
Most Popular Post in July:
The Danger of Expecting Thanks From Our Children