I have been a long-time follower of the She Reads Truth community. Their visuals are stunning and they always offer so much spiritual encouragement. One thing I have noticed is that this spiritual encouragement is not just surface level and fluffy, but it goes deep and is often challenging, encouraging, humbling and downright convicting.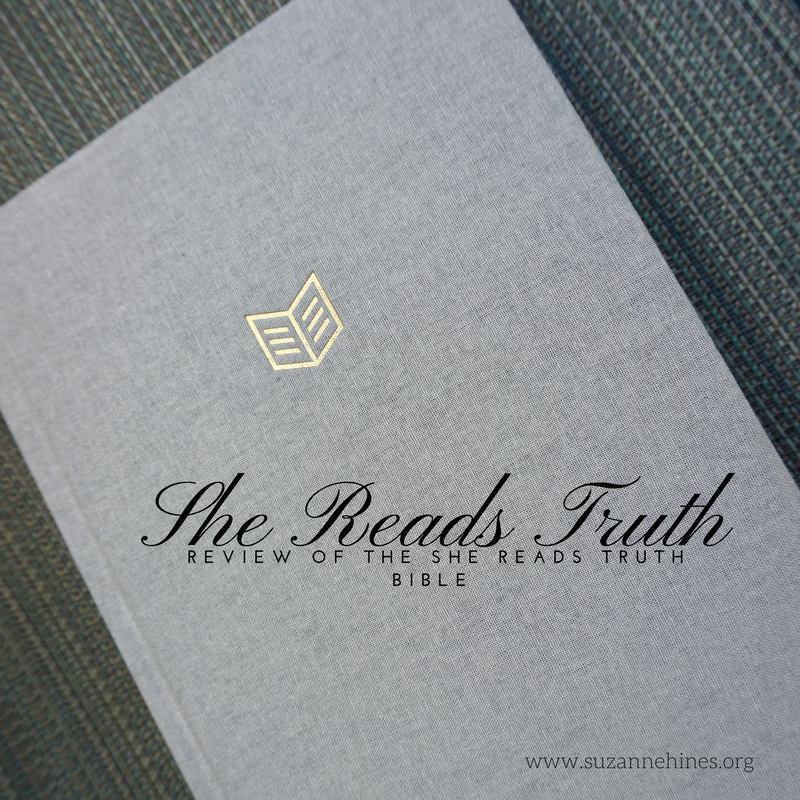 She Reads Truth is a community of women who are passionate about women being in the word. They provide daily Bible reading plans- either on their app, delivered to your email or right on their website. They have many different reading plans, ranging from subject matter to book of the Bible. Each day provides Scripture reading followed by a short devotional. The reading plans range from a few days to a few months long. Current reading plans are absolutely free, but past ones can be purchased in their store.
I should take a moment right now to mention that this blog post is not sponsored in any way! I am truly a fan of the She Reads Truth community and I bought the Bible for my birthday!
A lot of people have asked me to do a review of this particular Bible, and so here it is! Remember, this is just my opinion. I am not a Bible scholar and I don't have any seminary training. I attend a conservative Christian church that is reformed baptist (just as a benchmark to you so you can understand a little bit of my background). I also MUST mention that while She Reads Truth provides awesome Bible Reading plans and devotionals, I must emphasize that the ultimate truth comes from the Bible itself. We can read devotionals all day long, but the actual words of Scripture are what is living and active.
But back to the Bible…at first I wasn't too sure about it. It's really, really heavy. The pages are very thin and delicate and my kids have already wiped streaks of dirt (hopefully?) on the outside of it. Basically, I was worried it was going to hold up at all.
I was also concerned about the version of the Bible that it is. I grew up with the NIV and our church now tends to use the ESV. I think that having different versions of the Bible is really helpful, but sometimes it can just get messy and inaccurate. I have found that the Christian Standard Bible (the SRT Bible) is a direct translation from the Hebrew and Greek, but uses a more contemporary language. So far, I have actually enjoyed the version although there was once or twice that I felt like "slang" was used instead of proper English. Call me old fashioned, but I prefer well…old fashioned. Haha.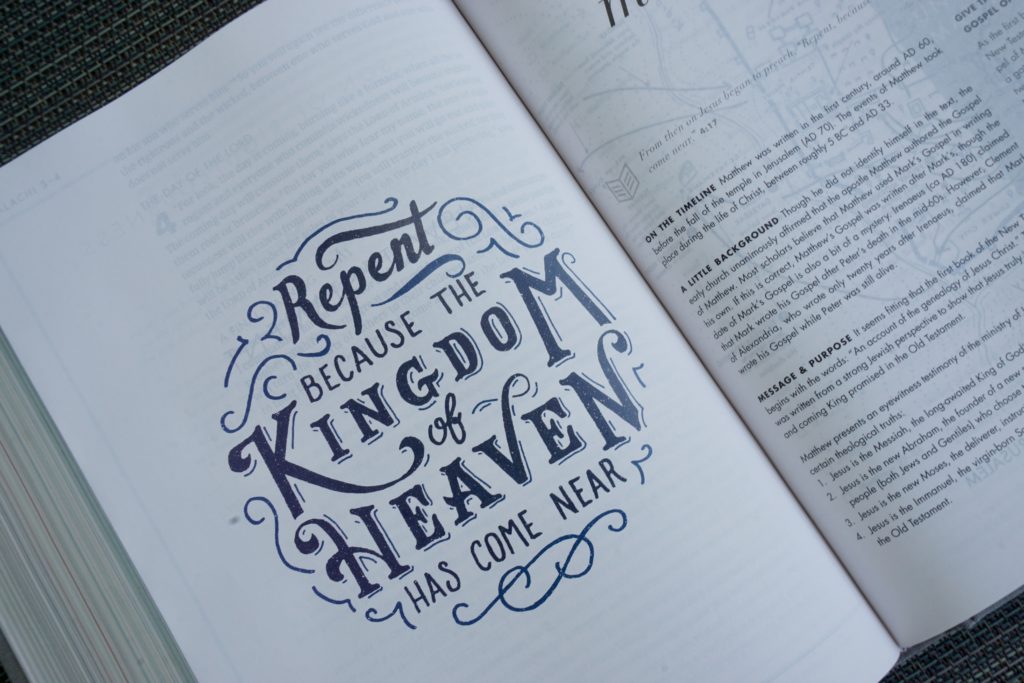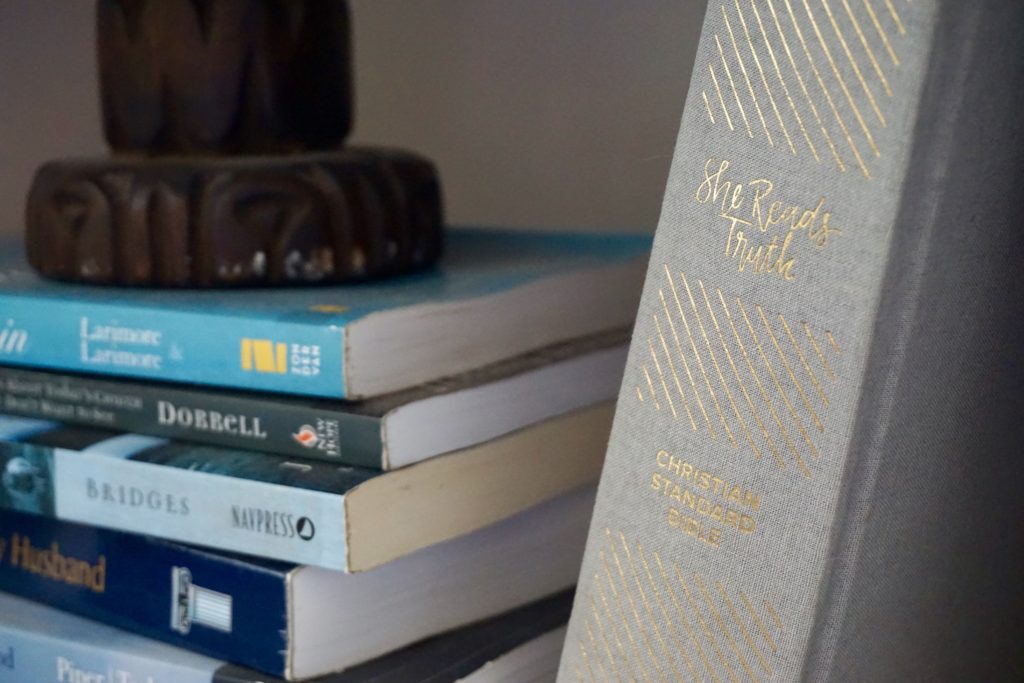 The more I have read in this Bible, the more I love it. It's not a study Bible like my previous NIV study bible, but it does have so many tools throughout the Bible to help me learn to study it better. On each page, there is a wide margin for journaling. So far I haven't written in my She Reads Truth bible at all, but at the bottom I am going to link a few images and accounts of people who make bible journaling look amazing. Each book of the Bible begins with a gorgeous graphic of the key verse in that book. There is a short layout at the beginning of each book and a study plan for reading each book. There area also many maps, charts and timelines to give contextual clues and aid in reading and studying Scripture.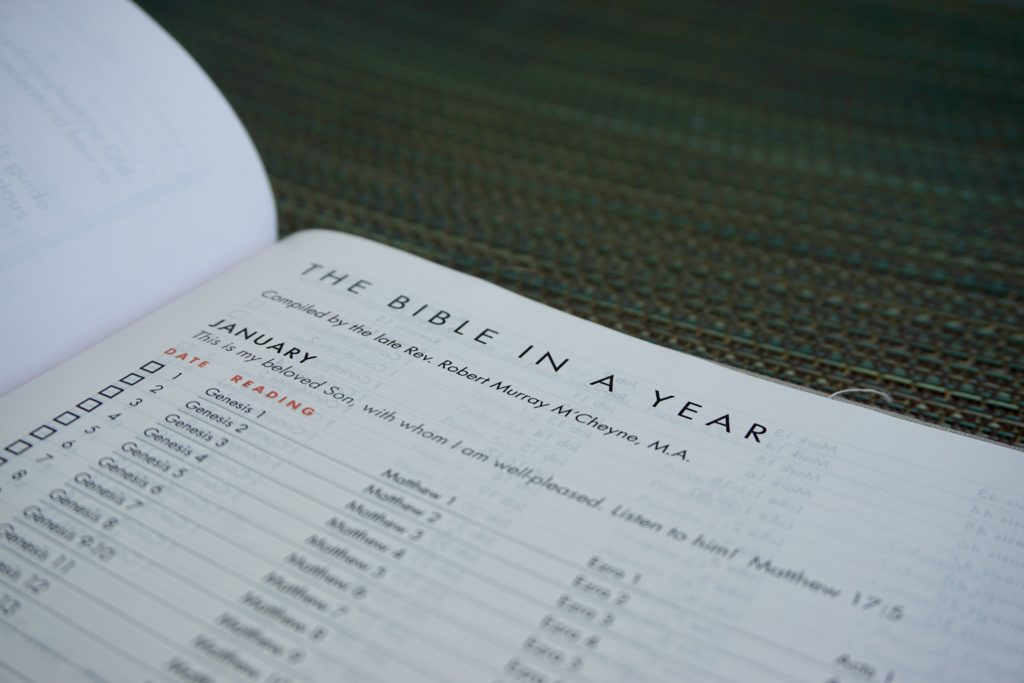 Overall, I really do love this Bible. It's very heavy and the pages are very delicate, so I don't recommend letting your children get ahold of it. Visually, it is STUNNING and every time I turn over a new page I find something new that I love. I love the study tools and know that it can really help me dive in deeper to Scripture.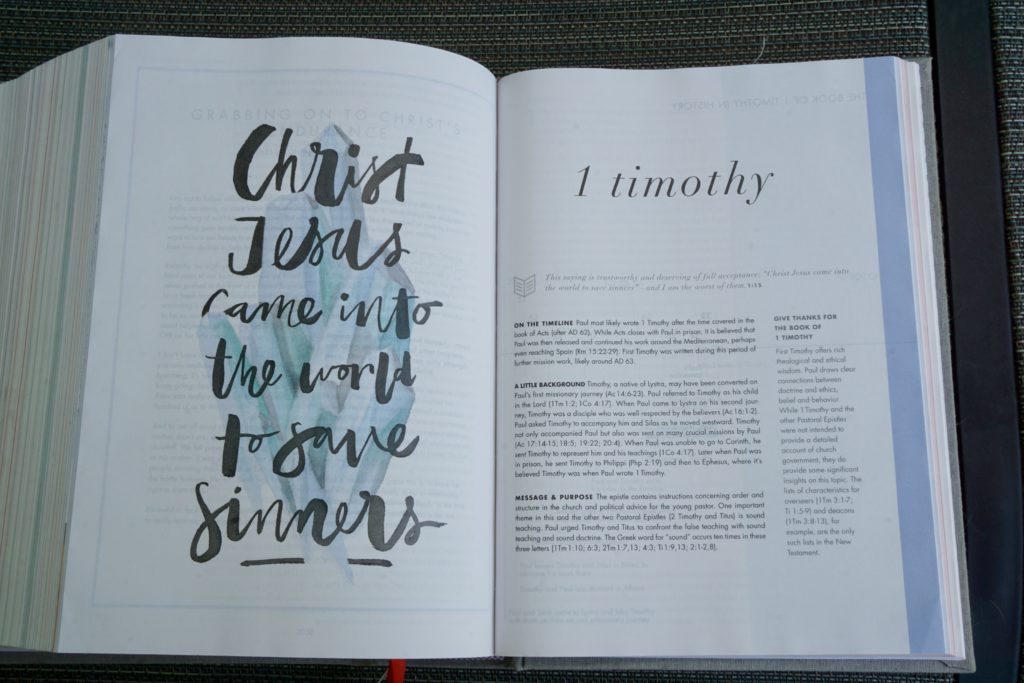 What about you? What kind of Bible do you have? Have you thought about getting a She Reads Truth Bible? Do you have any other questions about it?
Links to other She Reads Truth Bible owners: